Hey curvy girls all over the world,
Plus size tights can be a pain to find, especially if you're larger than a 3X. Tights that are made with excellent quality and don't run the second you pull them up are even harder to find. Well, thanks to Sonsee Woman, plus size women up to a US 26/28 can buy quality tights for their curves. Sonsee tights are also sized by name. So instead of the normal number sizing, they are sized with names like size radiant, size gorgeous, size stunning, and size flawless. Cute, right?
Sonsee Woman says, "Sonsee has created the best thing to come out of Italy – next to Sofia Loren, that is. Australian design, Italian materials and manufacturing have been married to create hosiery that stretches beyond your imagination."
Now, these are not your typical priced tights. Due to the luxuriousness and quality of these plus size tights, they are priced at $29 .
Checkout a few looks of the tights below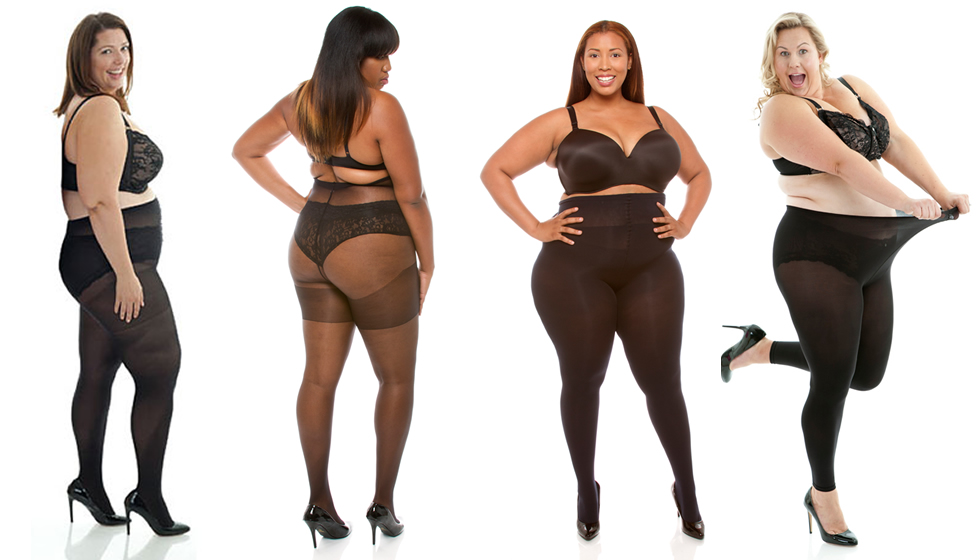 You can checkout Sonsee Woman HERE