Hey curvy girls all over the world,
We can thank Ashley Graham and Kim K for bringing back corset belt trend. Like every other trend, corset belts are nothing new. They've been around for decades. However, this year, it seems like celebrities have taking a liking to the waist snatching accessory. Model Ashley Graham went on her book tour rocking a corset belt with almost every outfit. In addition, we've also seen Kim K rock a corset belt since 2016. Most recently, she was spotted wearing her corset belts with t-shirts and cropped pants. Right now, corset belts are a budding trend. We aren't seeing them everywhere just yet, but come fall, they're going to be a must have accessory.
Back in the day, an accessory trend like this would be hard to find in plus sizes, but good thing times have changed. From ASOS to Ashley Stewart, plus size girls can get in on this budding trend. Today, we decided to help you out. We rounded up some of the snazziest corset belts in plus sizes. Also, we are giving you a few tried and true style tips on how to rock them.
Checkout these style stars and how they pull off the popular corset belt trend.
Style Tip #1: Wear a corset belt over a body con dress
Ashley Graham killed it this spring with her corset belt looks. One of my favorite looks was the corset belt over a pink knit body con dress..
Style Tip #2: Wear a corset belt over a white button down shirt
Blogger Beauticurve, created a chic trendy look by pairing a black corset belt over a white colder shoulder shirt.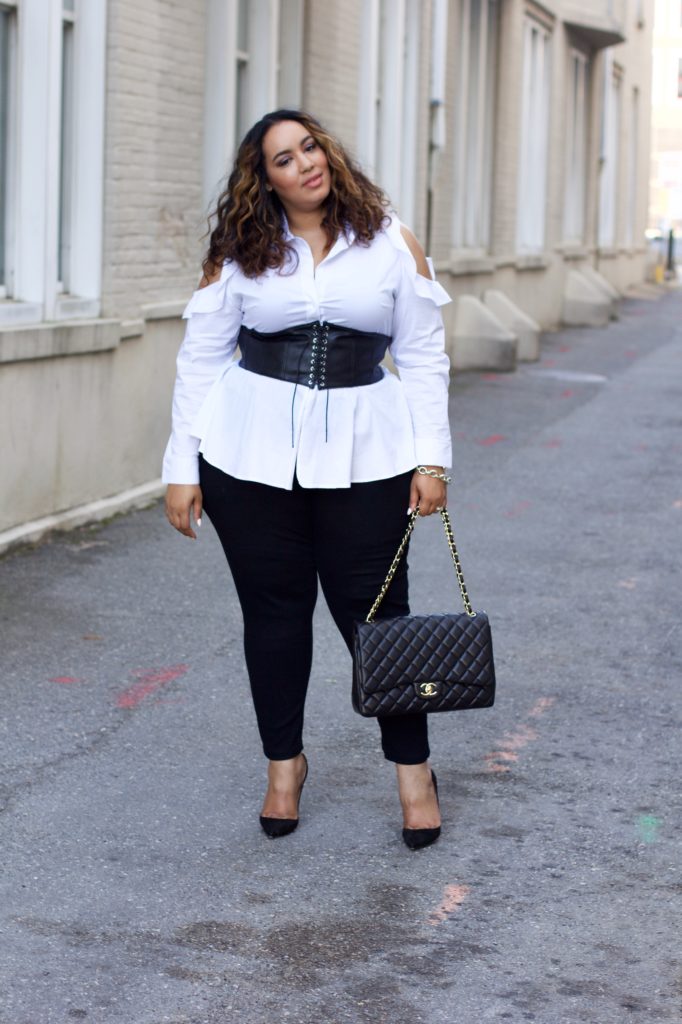 Style Tip #3: Rock a corset belt over a t-shirt
Kim K never ceases to create a unique look. She gave corset belts and body con dresses a break, by pairing a denim corset belt over an oversized sweater.
Style Tip #4: Try a colored corset belt
Blogger The Shopping Slayer opted for a sassy red corset belt paired with an all black ensemble.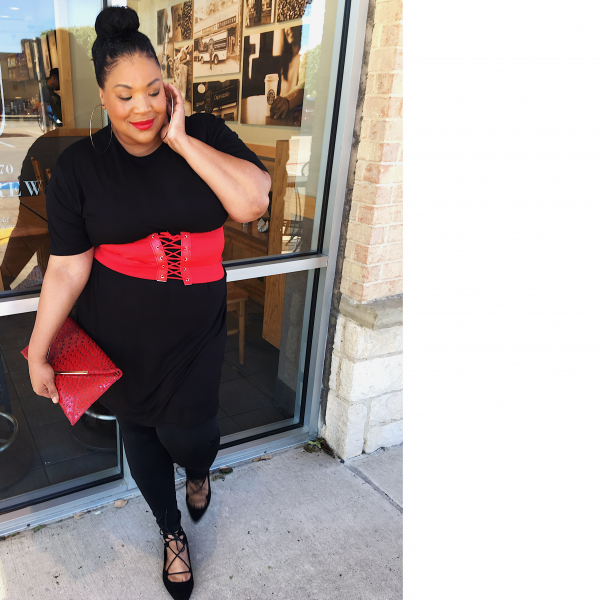 Style Tip #5: Wear a corset belt over a t-shirt
Blogger Curvily, styled her corset belt over a white printed t-shirt and jeans.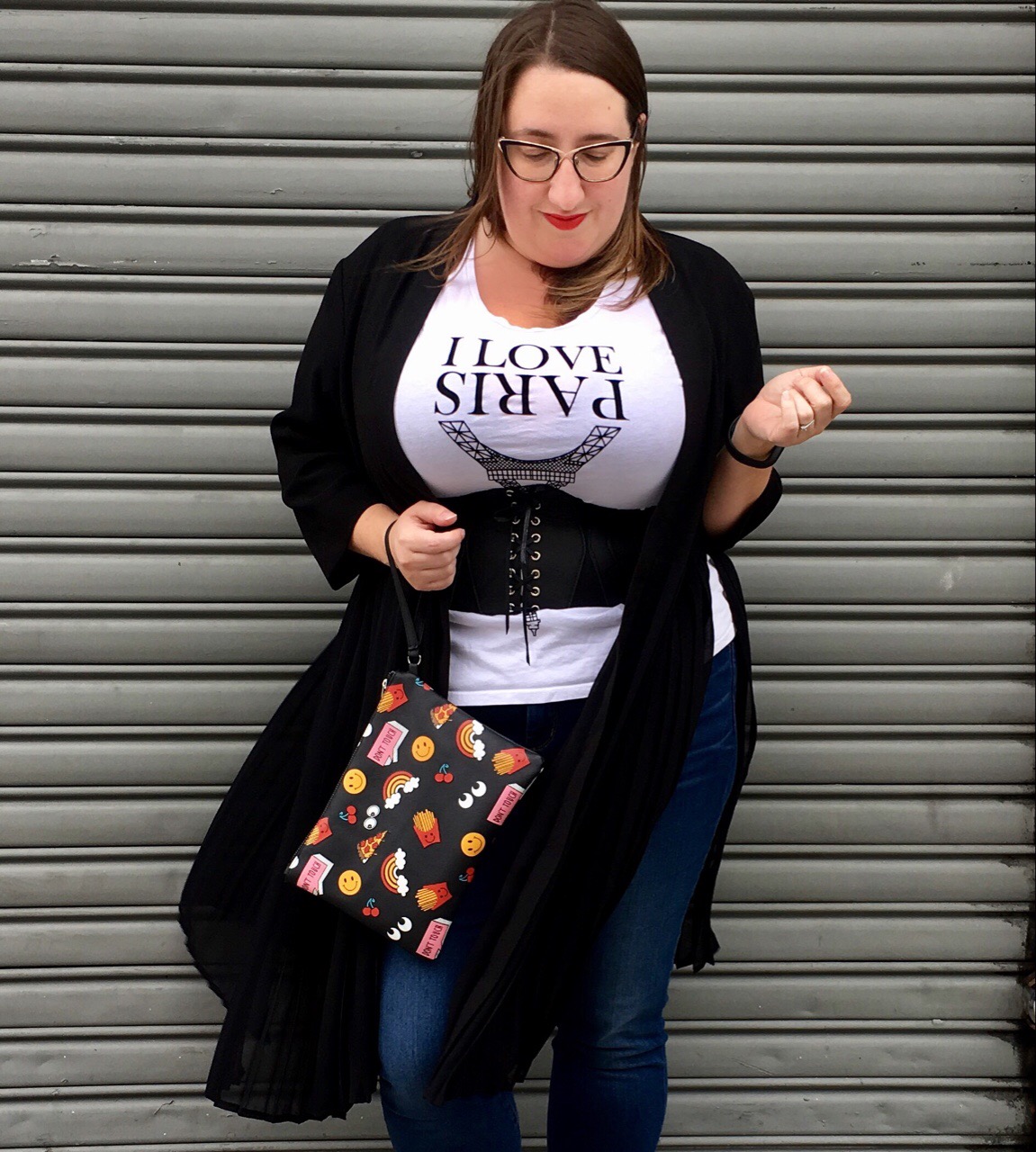 Shop corset belts
Lace up corset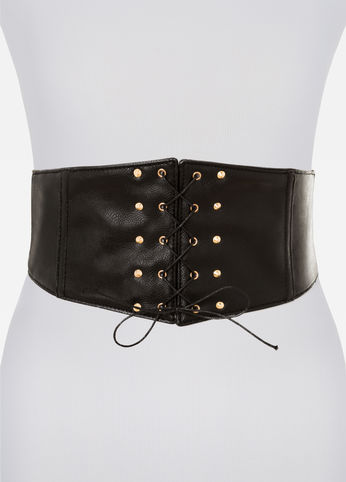 So saucy belt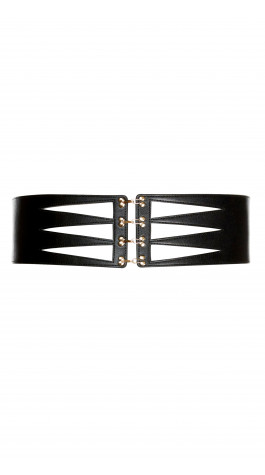 Criss Cross high waist belt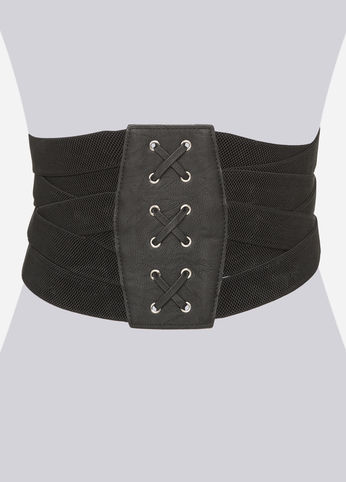 Have tried the corset belt trend yet?