Hey curvy girls all over the world,
One of the things I love about spring and summer is how easy and quickly you can get dressed. For me, the warmer months are all about rocking a fantastic dress that doesn't require any fuss. I mainly wear dresses in the summer so I am always on the hunt to find new styles to add to my wardrobe. Currently, my eye has been drawn to breezy knee length styles that have feminine and boho details. In addition, I am also loving the off the shoulder trend. TJMaxx.com is one of my favorite places to shop for cute summer dresses as well as shoes and accessories.
Whenever I shop TJMaxx.com, I can spend up to an hour looking at all the clothes, shoes, and accessories. Their plus size section is so good. They carry trendy of the moment styles in plus as well as contemporary plus size designers.
Today, June 20th, they are offering free shipping on all online orders. No minimum required.
Checkout a few pieces that I picked up on TJMaxx.com
Dress, Shoes, Clutch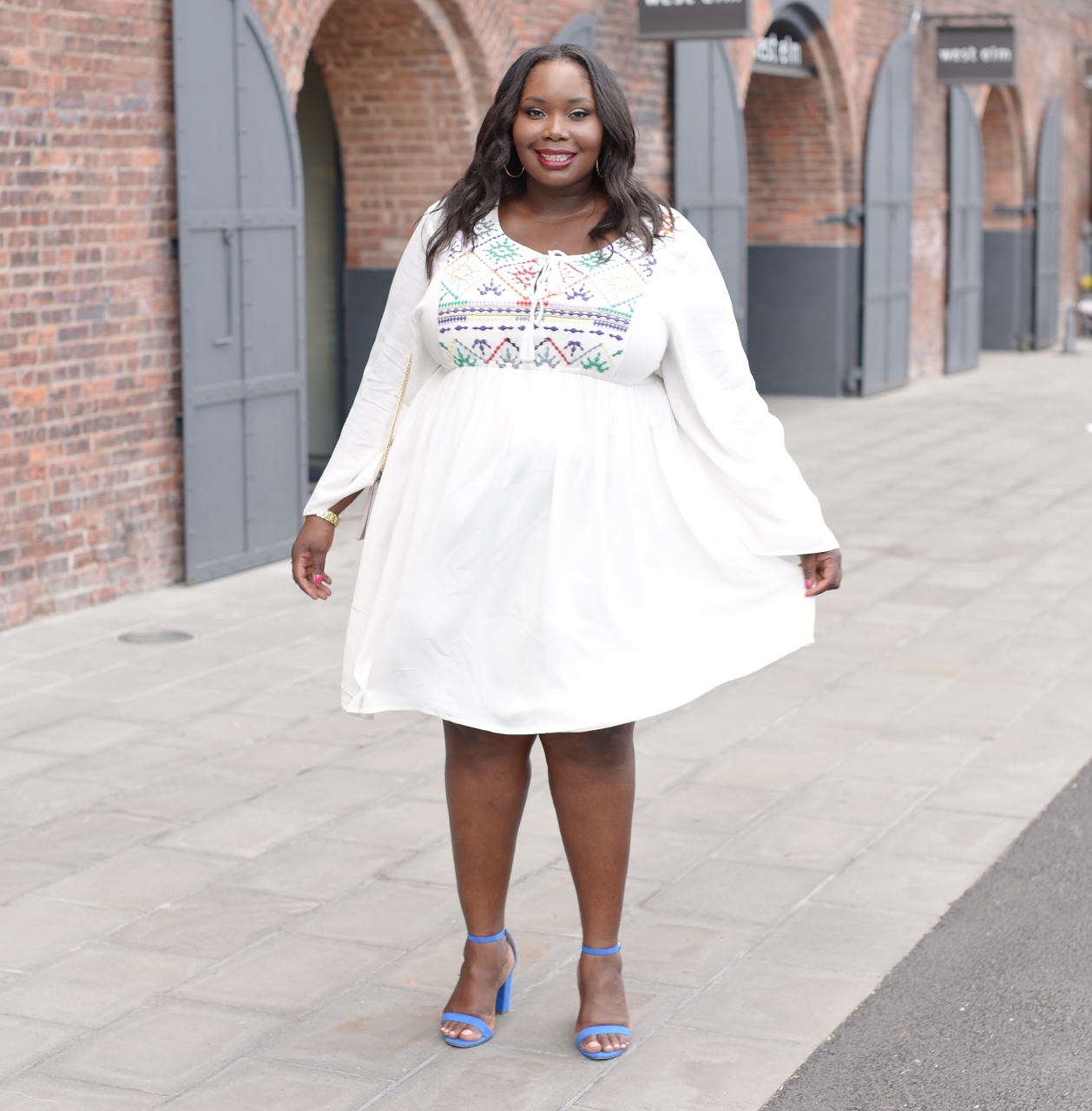 A couple of weeks ago, I was on their website and found so many stylish summer dresses that I can wear during the day. I picked up two new dresses, a pair of comfy heels, and a sleek purse.

The first dress that caught my eye was a pretty baby doll style dress that has bell sleeves. It's one of those dresses that you can twirl around in. It's also the style of dress that doesn't require any shape wear because it fits so loose. I paired the dress with a blush colored cross body chain bag. I just love the boho vibes this dress gives.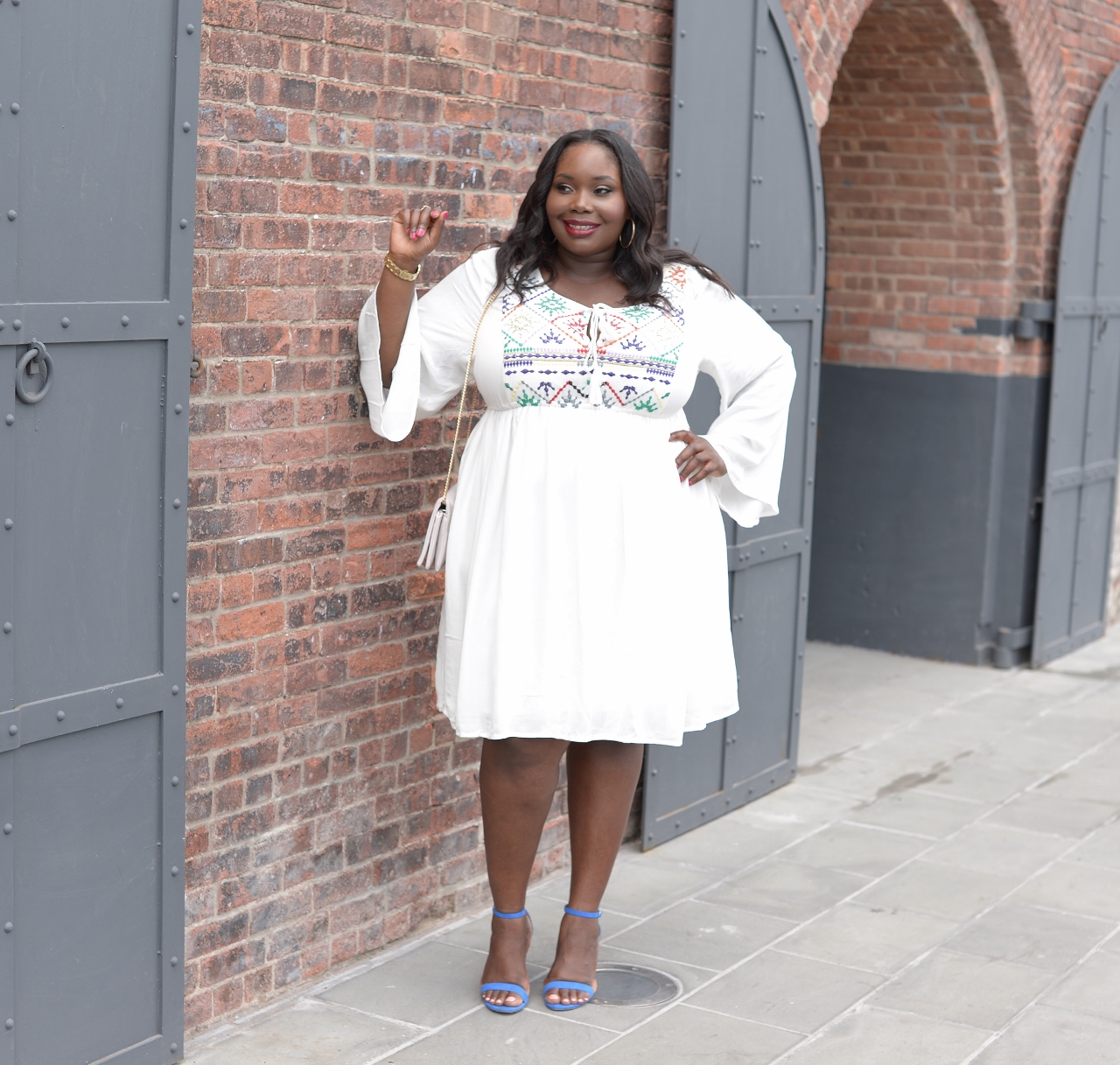 The other dress that I liked was a ruffled off the shoulder dress. It's perfect for the summer and even for the upcoming 4th of July holiday. When I saw that T.J.Maxx carried plus size designers, I got so excited. T.J.Maxx has quite a few summer styles from a variety of designers.
There is just something so classy yet sexy about this dress. The quality of it is amazing, right next to the price.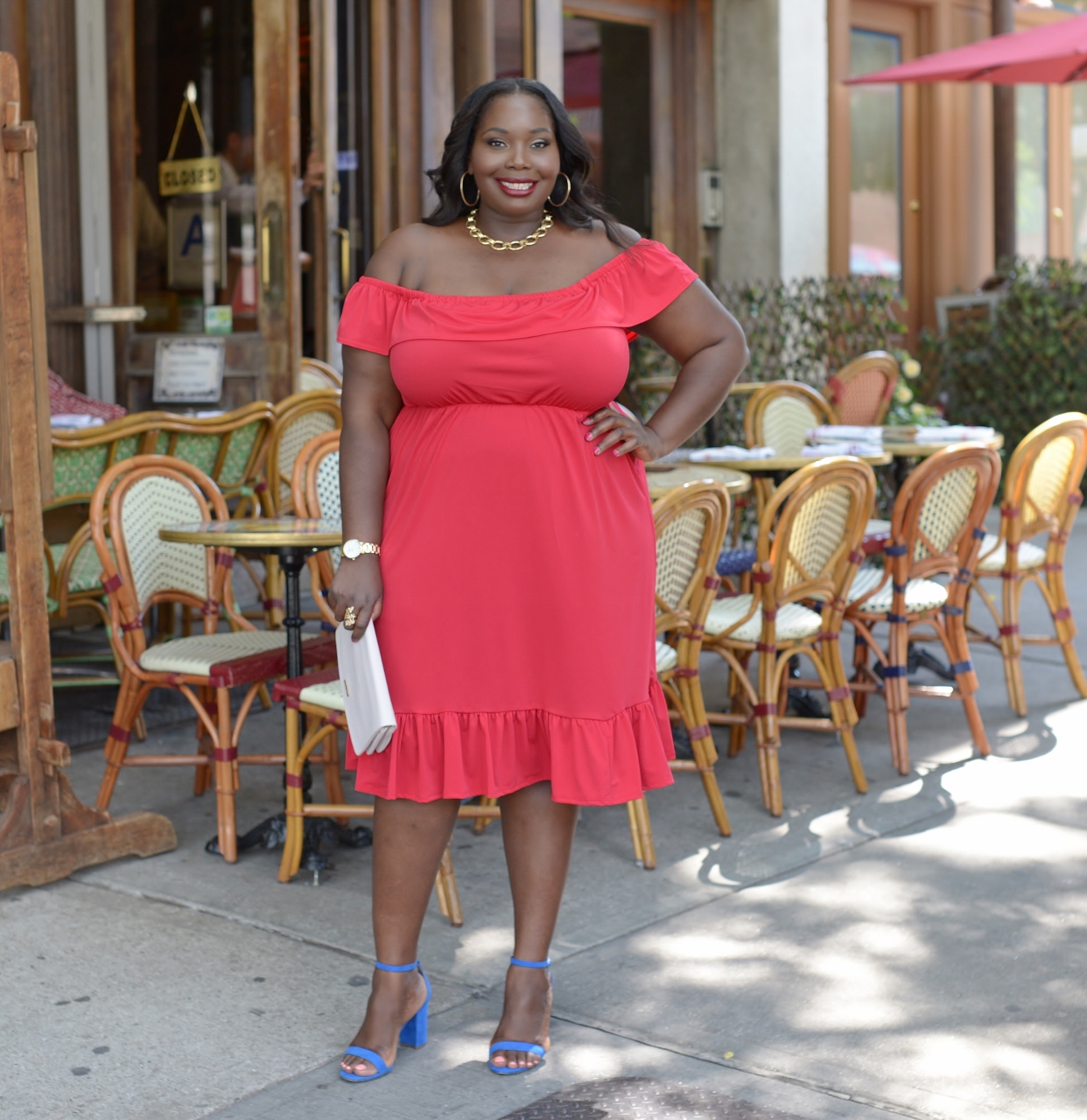 For this dress, I wanted to wear the chain purse as a clutch. The cobalt blue suede shoes went nicely with the red ruffled dress.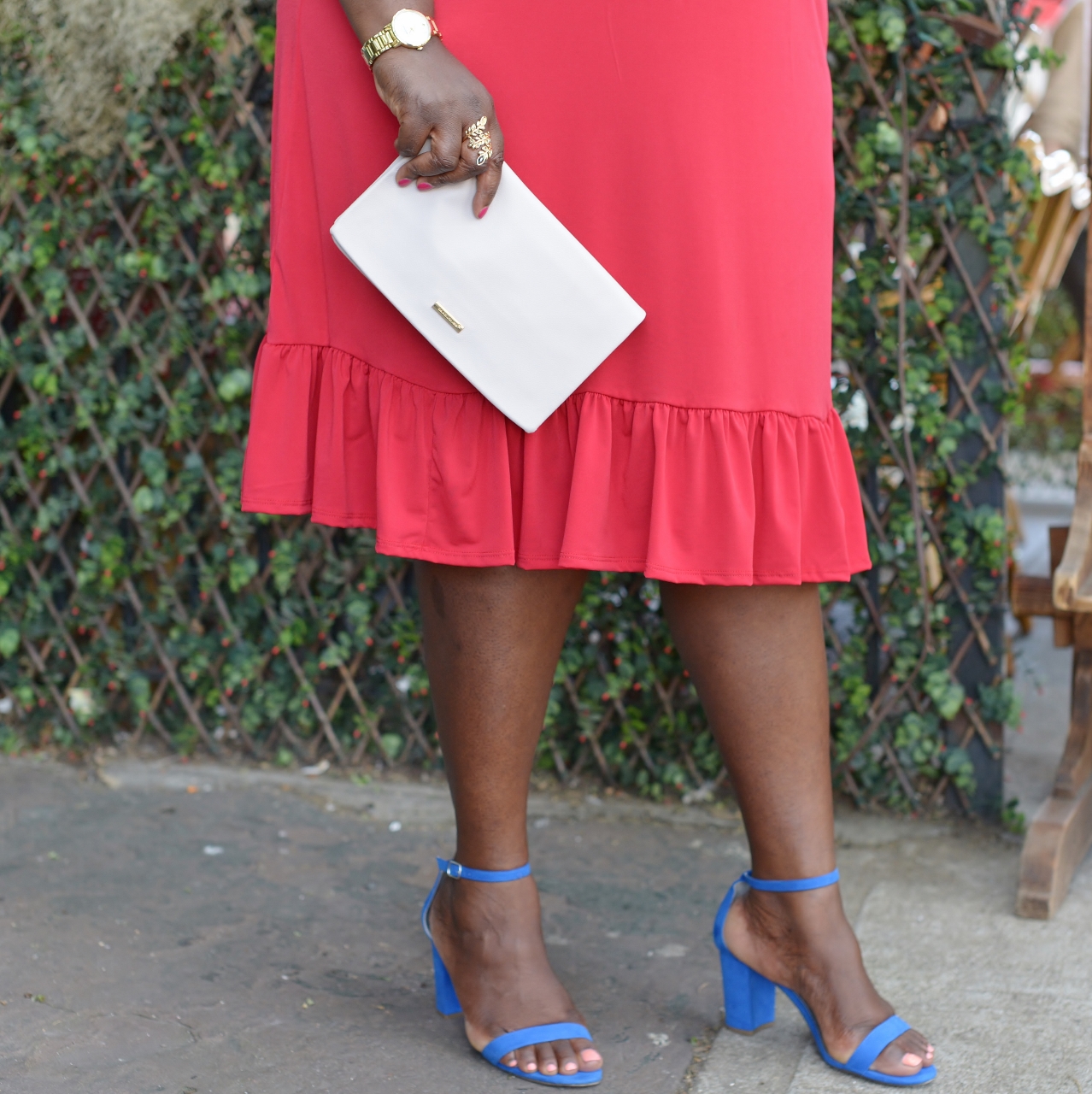 Everyday, there is something new on the T.J.Maxx site. Also, today June 20th ONLY, you can get free shipping sitewide on your T.J.Maxx order. No code needed and no threshold either. Get your shop on!
Checkout more of my favorite plus size styles for summer at T.J.Maxx