Hey curvy girls all over the world,
A few months ago, we did an article on the top subscription box services for plus sizes. You guys loved that article so much that we thought it would be fun to try out some of them for you. Today, myself and SC staff writer Danyelle decided to try out Dia & Co plus size subscription box service. For those of you who don't k now, Dia & Co plus size subscription box service is like having your own personal stylist.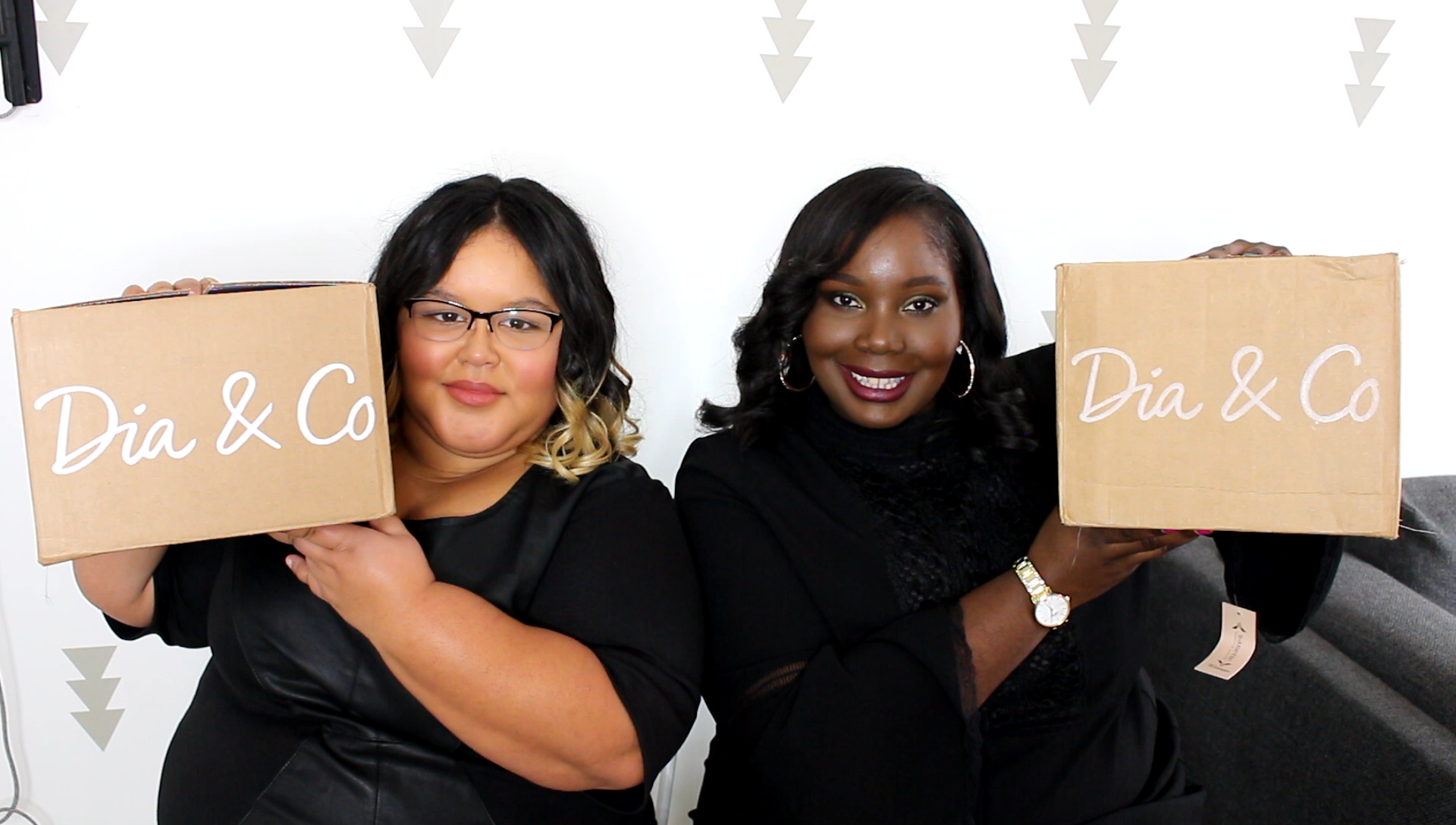 To get started, you fill out a survey that helps stylists to understand what type of fashion and style you like. Once you complete the survey, you are assigned to a stylist. In addition, the stylist will pick out things for you based on how you answered the survey. You pay a $20 styling fee and Dia & Co will send you a box of 5 items that include clothing and accessories. Once you get the clothes, you try them on and keep what you like. You only pay for whatever items you want to keep.
Whatever you don't like, send it back. Your card will only be charged for what you keep. You will also get $20 off for the styling fee you paid. The other good thing about Dia & Co is that they offer free returns and free exchanges. If you what you want to keep is too small or too big, you can exchange sizes for free. Also, if you decide to keep all the pieces they sent you, you get a 25% discount on all the items.
Now that I've broken down the Dia & Co service, watch the video below on our review of what was sent to us.
If you want to try Dia & Co, your styling fee is free is you're a first time user. Checkout Dia & Co service HERE
Subscribe to the Stylish Curves YouTube channel HERE
Sign up for Dia & Co HERE
Have you tried Dia & Co before? What are your thoughts on the service?