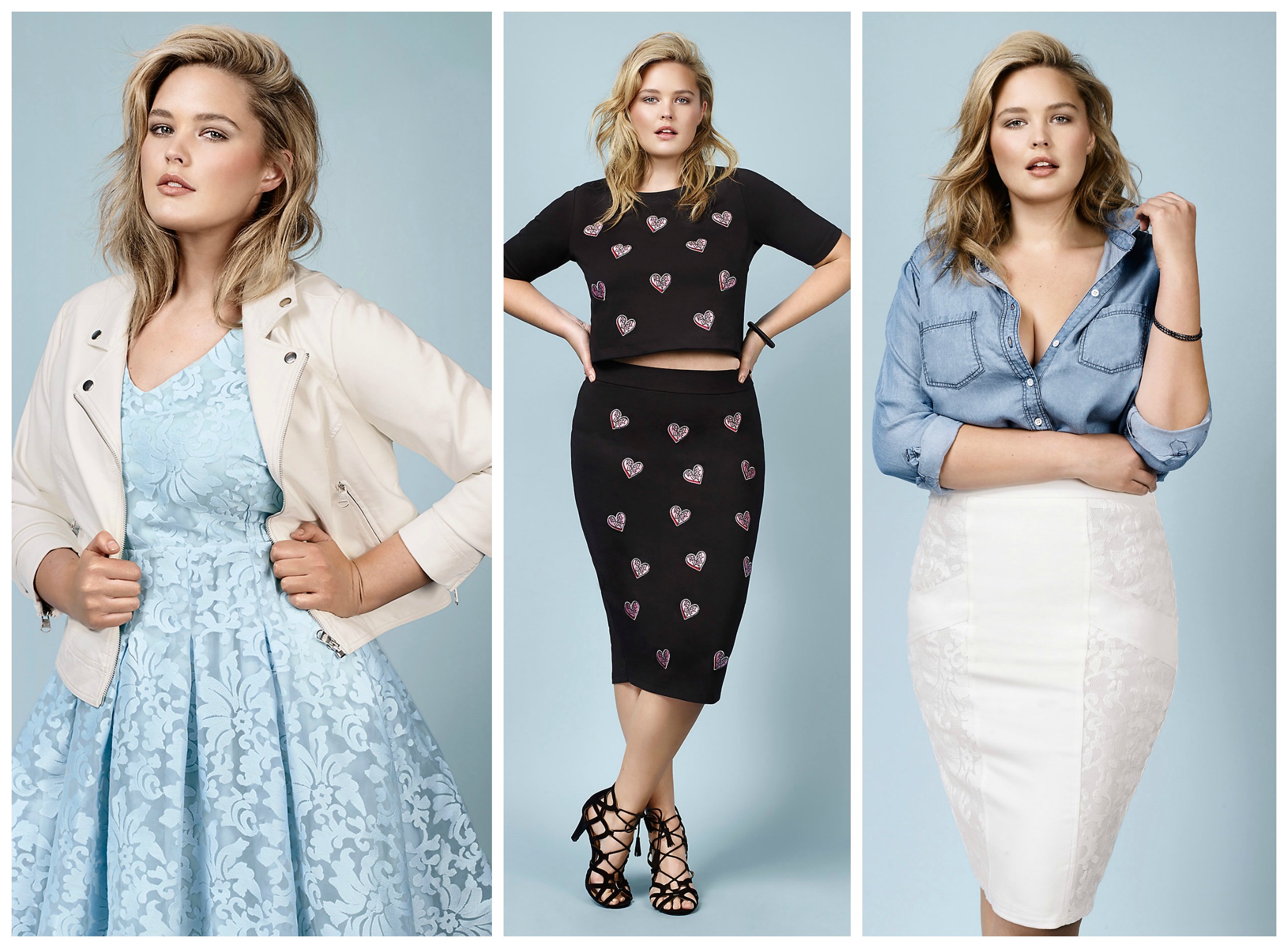 Hey curvy girls all over the world,
Happy Sunday! Last week, we gave you a sneak peek of Rebel Wilson Torrid Spring Collection, (Read HERE) Well, before you get ready for Super Bowl Sunday, you can finally shop the collection now. Much like the fall collection, Rebel's pieces are simple but the spring collection reads more girly, bright, and fun.
Rebel Wilson Torrid Spring collection is comprised of a medley of pencil skirts, printed tops, lace skirts, a jacquard dress, and skinny jeans with zipper accents on the side. A heart print matching skirt set, biker jacket, and bubble shirt are some of the standout pieces. Every piece in the collection is under $100 and ranges in size from a size 12-28.
Rebel has been spotted numerous times wearing pieces from her very own spring collection, which is a good sign. I personally like this collection a little more that the fall one. I will be picking up a few pieces myself. Below, I shared some of the looks that caught my eye.
Shop Rebel Wilson Torrid Spring Collection HERE
Heart Print Top and Skirt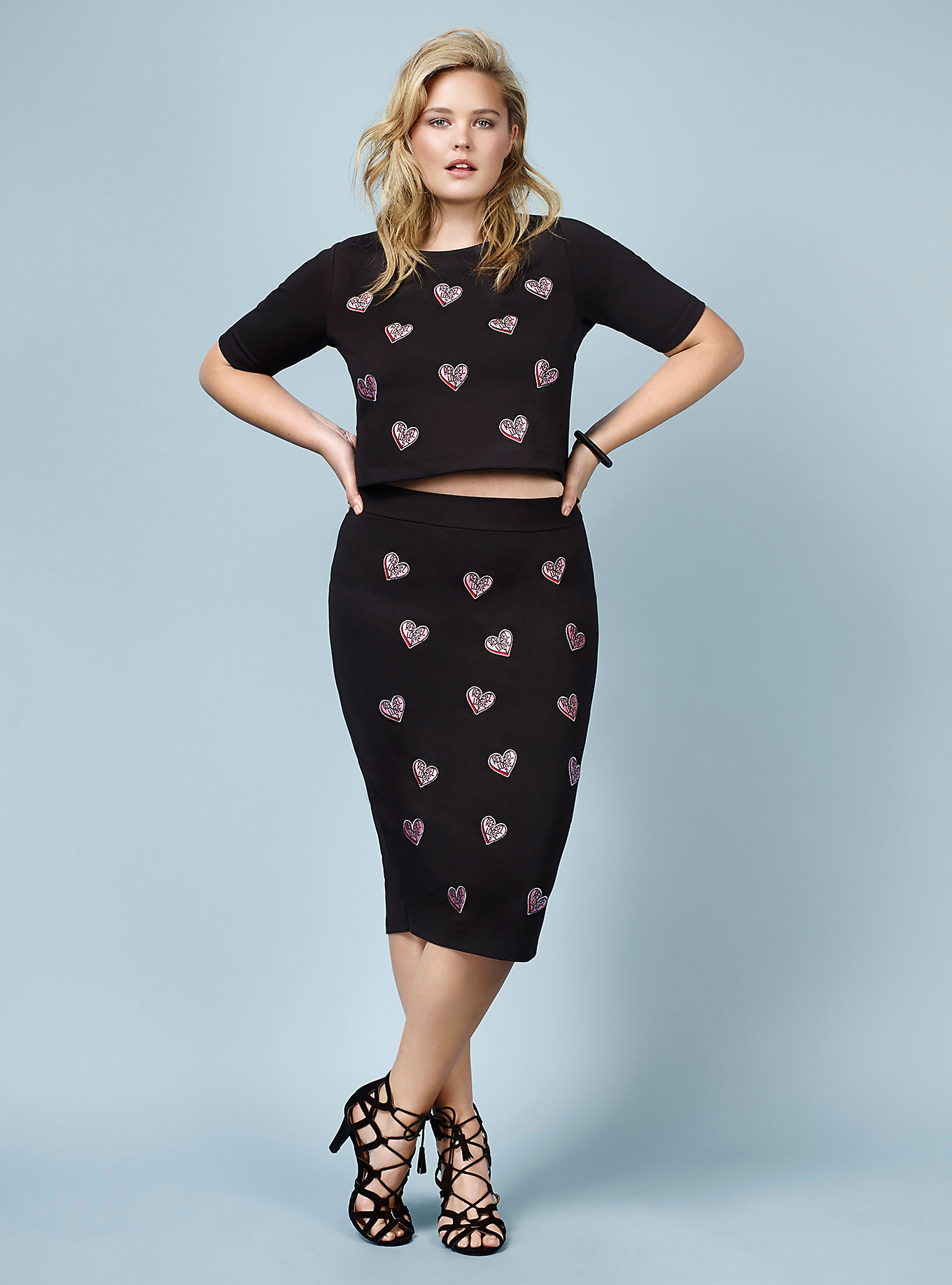 Biker Jacket and Jacquard Skater Dress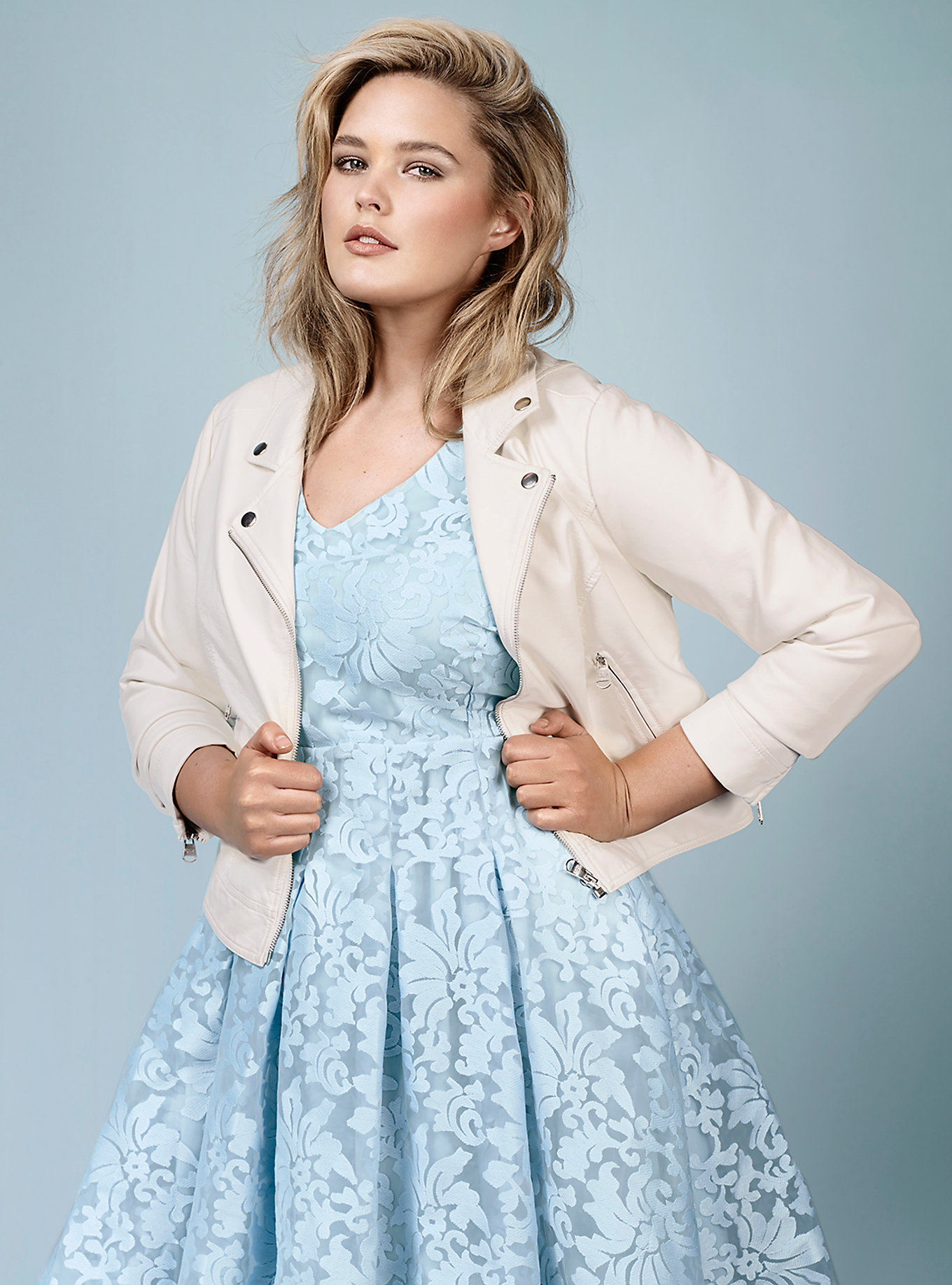 Bubble Shirt and faux leather skirt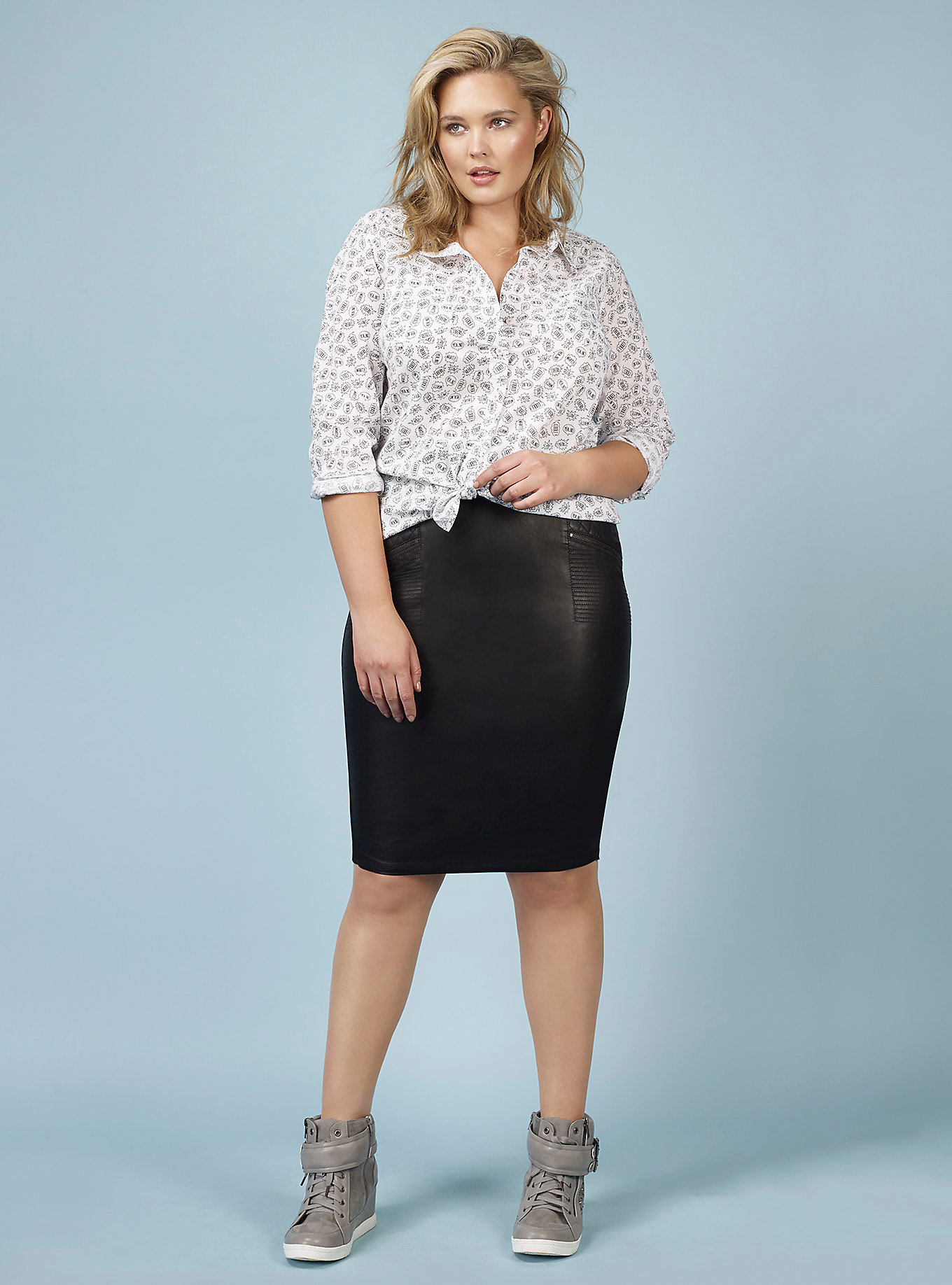 Denim Shirt and Lace pencil skirt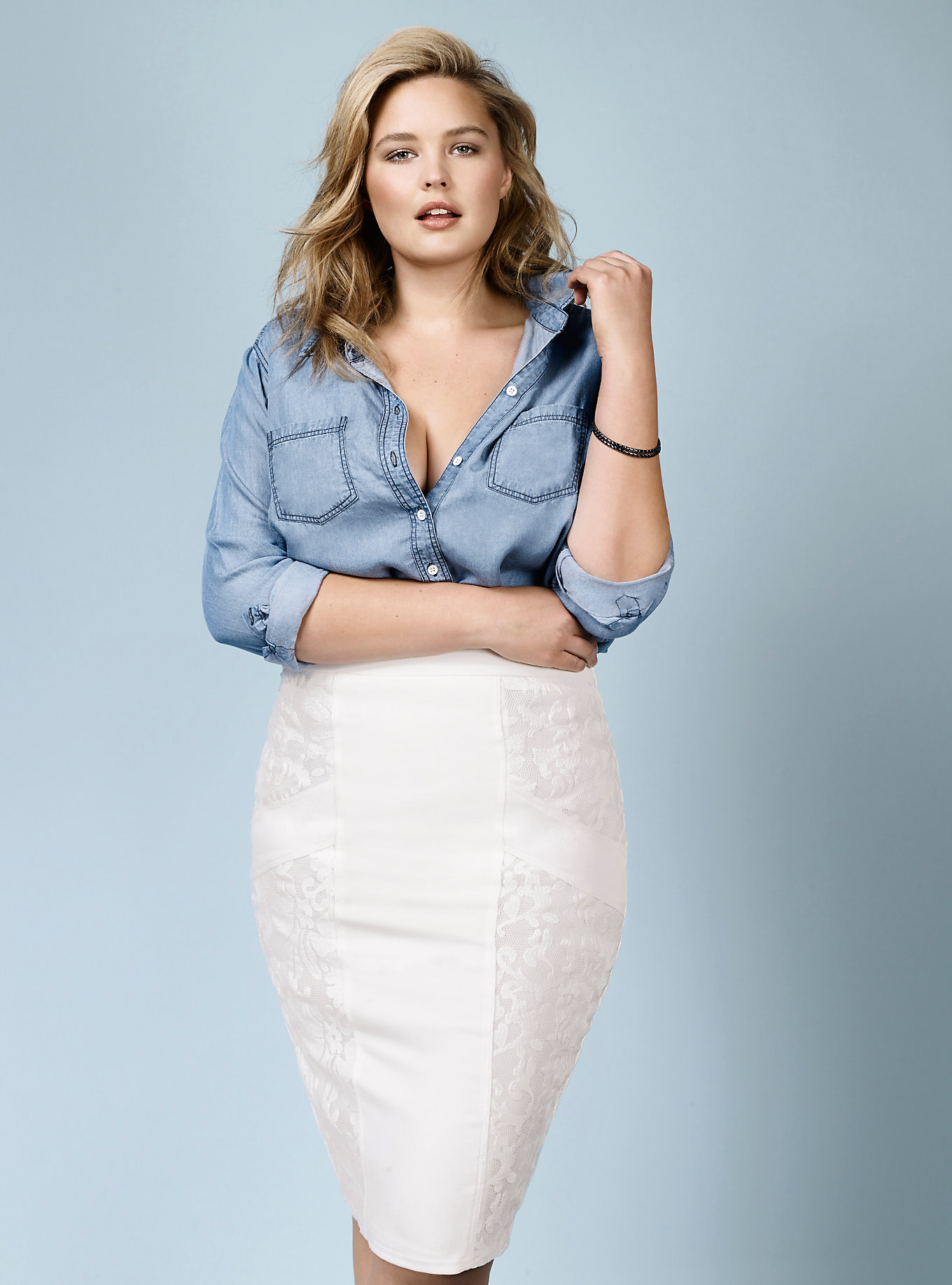 So, what do you think about Rebel's second collection?
Shop it HERE