When it comes to O.G. plus size brands Torrid is definitely at the top of the list. They were one of the few plus size brands that catered to young girls. As well as offer trendy clothing. Over the years they have expanded from just being for teenagers. Now women of all ages can find chic Torrid dresses, tops, and jeans that are weekend friendly. Even looks for a casual office environment.
Torrid Retro Chic Collection
Torrid is also known for their fit. Which is why this month they are celebrating 20 years of their fit. In honor of their 20 years they have produced a "Retro Chic Collection." Which is a limited edition capsule collection of some of the pieces they became known for 20 years ago.
In this capsule collection you'll find Torrid summer dresses in a gingham print as well as a tattoo printed skater dress. In addition there are some body skimming ponte pants in classic Torrid leopard and skull prints. You'll also find skull printed tees and and cardigans.
Checkout a couple of the pieces below.
Skull Printed Tees & Cardigans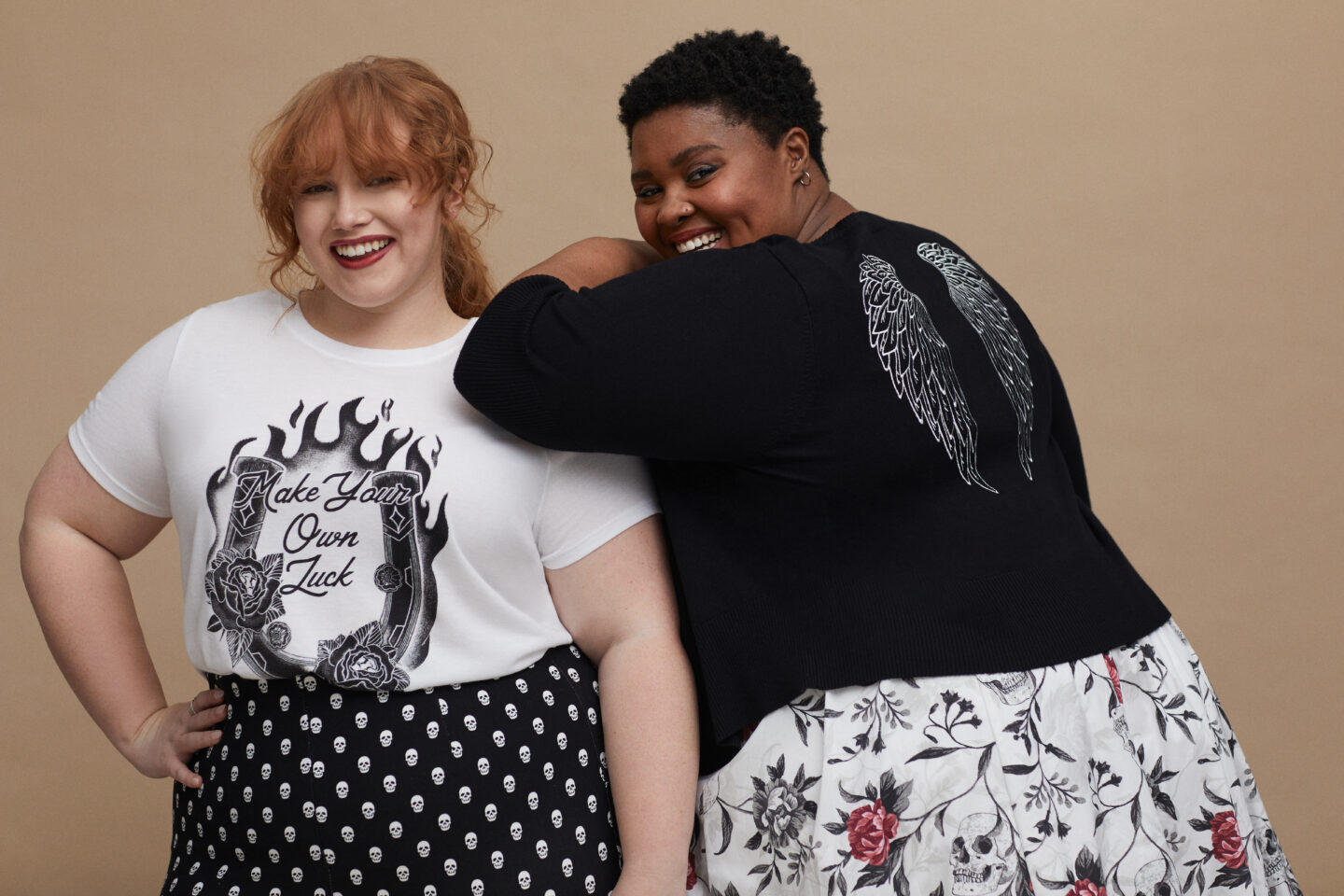 Shop The Entire collection of Retro Torrid summer dresses, tops, and pants HERE
If you're looking for more Torrid summer dresses then checkout the latest video featuring Torrid plus size dresses. Also subscribe to the Stylish Curves Youtube Channel HERE.