Hey curvy girls all over the world, 
This spring season, I have collected quite a few floral kimono's. It's kind of my little fashion obsession. Out of all the kimono's I have, I realized I didn't have a short sleeve style. I figured a short sleeve kimono is perfect for the summer time. Especially on a humid day. I also find kimono's to be the perfect piece to top off a simple look. Recently, I found a super cute floral kimono that has short sleeves. It's lightweight and flowy.
I found the kimono at JCPenney. It's from their Boutique+ collection. It's so pretty and a nice piece for spring to have in your closet. JCPenney has quite a few cute spring pieces in plus size. When I saw this kimono, I knew I needed to have it. It's one of those pieces that you can wear all spring and summer long. I plan to rock it with skirts and shorts.
My first time wearing it, I was in an all white mood.  The kimono made for the perfect topper  over a pair of white jeans and a white tank top. It made a simple white outfit look perfect as a vacation ensemble. I also slipped on the Worthington Chandler sandals in blush pink to compliment the light blue and pink flowers in the kimono.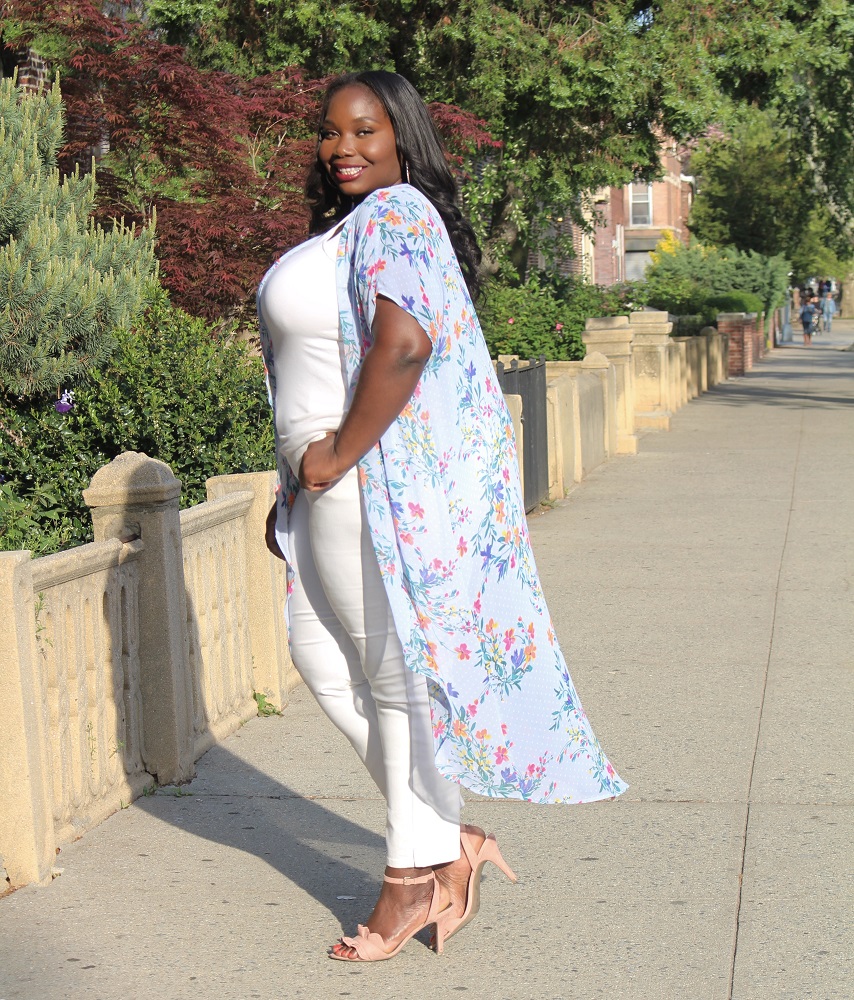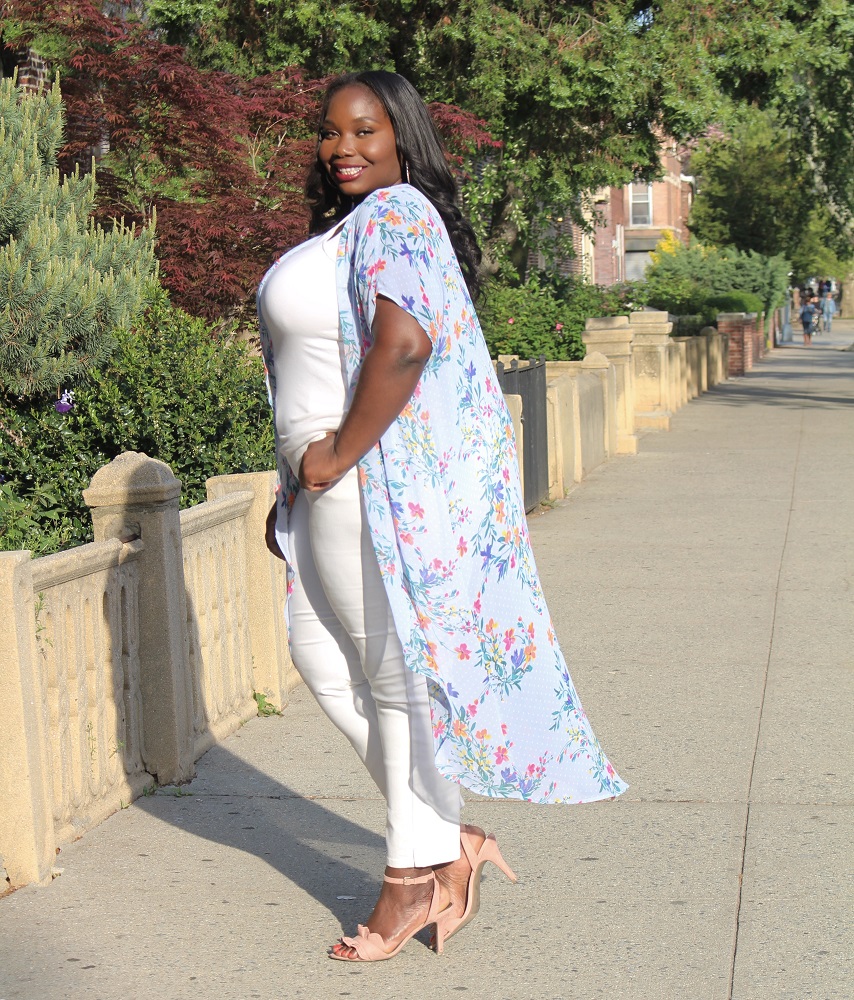 Are you guys into kimono's?
*JCPenney gifted me the kimono. All opinions are my own.