Hey curvy girls all over the world,
It is truly getting cold out there and if you watched my winter coat video (Watch HERE), then you know, I am ready for winter weather. Since Eloquii debuted their tartan coat it was on my wishlist. At the time it came out, it was still 60 degree weather outside and I just wasn't ready to buy it. However, the nice team over at Eloquii, was so kind to send me the coat as a gift. I ordered my trues size and it gave a perfect fit zipped up.
To be honest, I really like the coat. I like the relaxed fit and the asymmetrical zipper. However, what I don't like is the boxy fit. Because I was blessed with a big butt and gut, I am always aware of how things fit my lower half, which is why I belt things more often than not. I love the quality of the coat because its heavy and warm. The collarless neckline gives me room to play around and show off some of the printed scarves I own.
For my first time rocking the coat, I decided to rock my new wide brim hat. I had been looking for a hat to fit my round face for awhile and when I found this one at H&M I snatched it with the quickness. I read somewhere that wide brim hats were perfect for women with round faces. When my bestie saw it, she said I looked like Boy George but I thought it was cute. To balance out the look I slipped on a pair of over the knee boots that I got from Wide Widths last year. These boots are so comfortable and just plain fab. They offer calf sizes up to 24 inches.
Anywho, checkout my look and let me know your thoughts.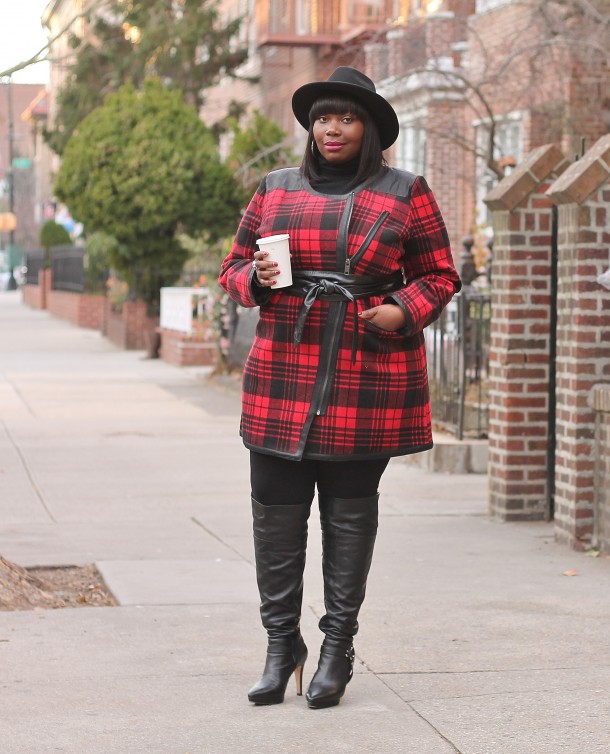 Click coat link below to get 50%off this coat today only with code: BLITZ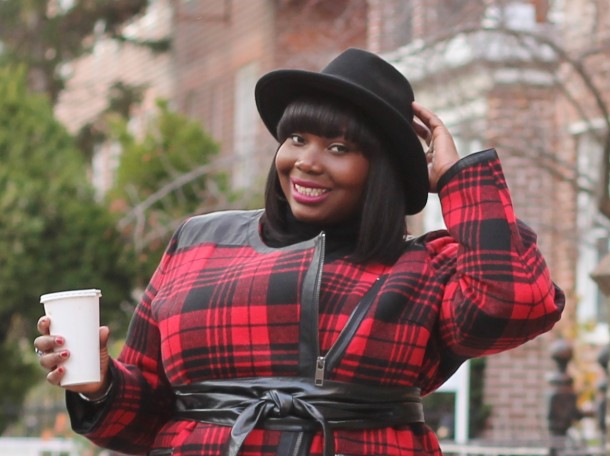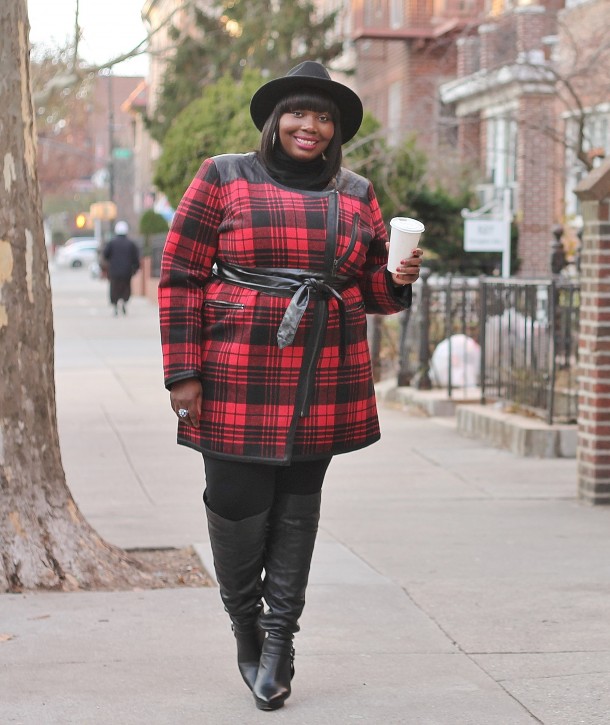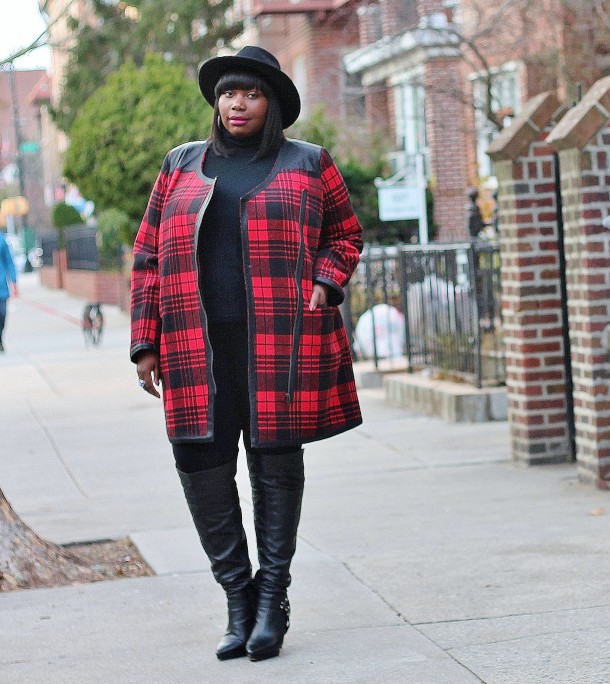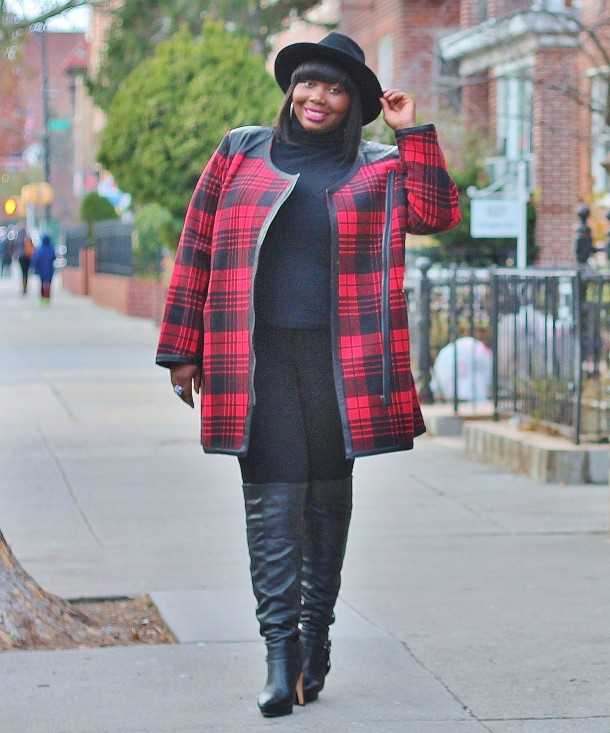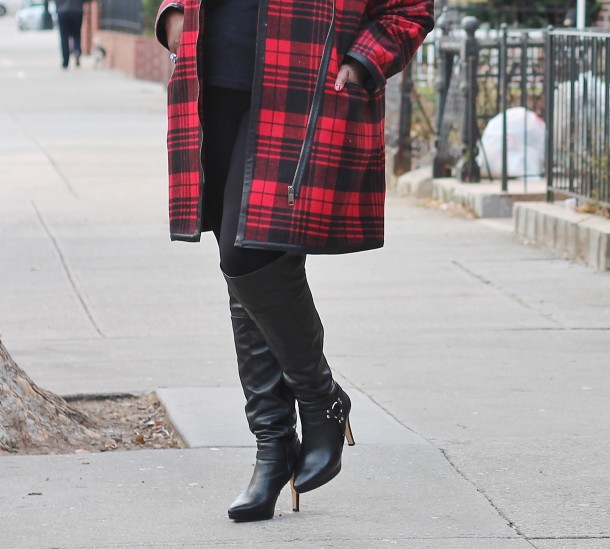 Shop My Look
Eloquii Coat (gifted): Get it HERE 
Turtleneck: Cold Water Creek
Skinny Pants: Forever21 Plus
Hat: H&M (similar HERE)
Boots: Wide Widths (Get it Here)
 Checkout My last Winter Coat post from Old Navy HERE