Influencer turned clothing designer Tanesha Awasthi is back with a new Girl With Curves collection. And it has an official home at QVC. In 2018 Tanesha did the first influencer collaboration with Lane Bryant. After a successful collection, in 2019 she officially launched her "Girl With Curves" clothing line.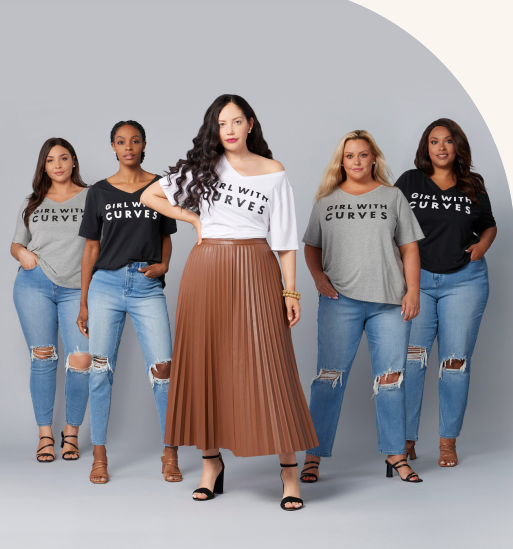 Girl With Curves Clothing Line At QVC
It's been two years since we've heard anything from the brand. This month Tanesha announced on her Instagram that she would be doing a QVC-exclusive apparel brand. "The Girl With Curves collection is designed for modern, fashion-forward women who appreciate a classic style with a contemporary twist."
Tanesha says, "My mission is to inspire confidence and celebrate curves in every size. Girl With Curves is polished but practical, elevated yet effortless — its a modern take on classic fashion made to fit and flatter curves of all shapes and sizes."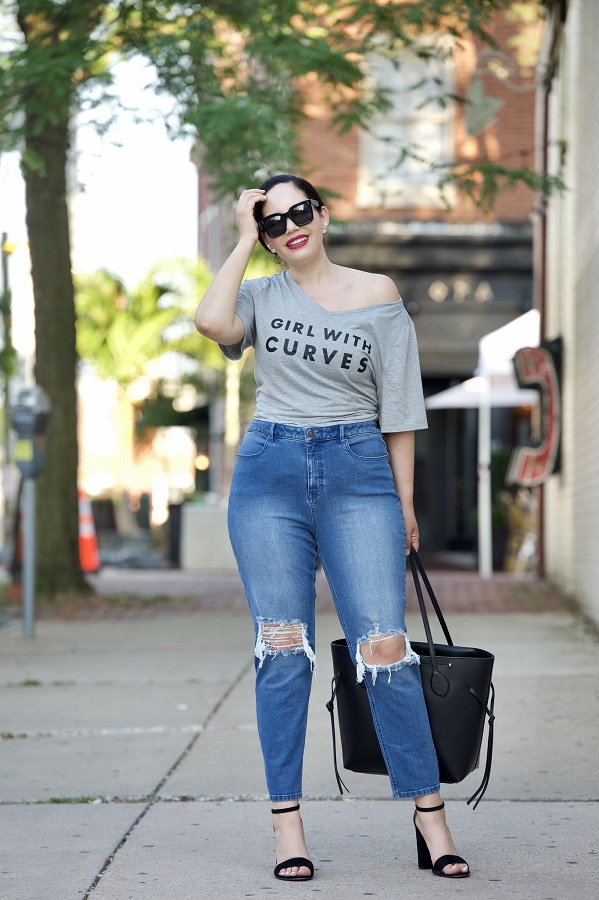 When it comes to size inclusivity the line will range from XXS-5X. And you'll be able shop plus sizes without being charged extra. Every size is the same price. All the pieces from the collection are under $100.
Tanesha is known for her sophisticated style. She often wears looks that can take you from work to weekend. With millions of followers and her work as a body positive advocate this is sure to be a long lasting collaboration.
Since the collection is available now, we decided to roundup a few of our favorite pieces. Check them out below.
Our Top Girl With Curves Fashion Picks
Pleated Leather Skirt & Ponte Square Top
Faux leather is a popular fall trend and this ankle length pleated skirt is right on trend. The polka dot square top can be worn day to night and from work to weekend.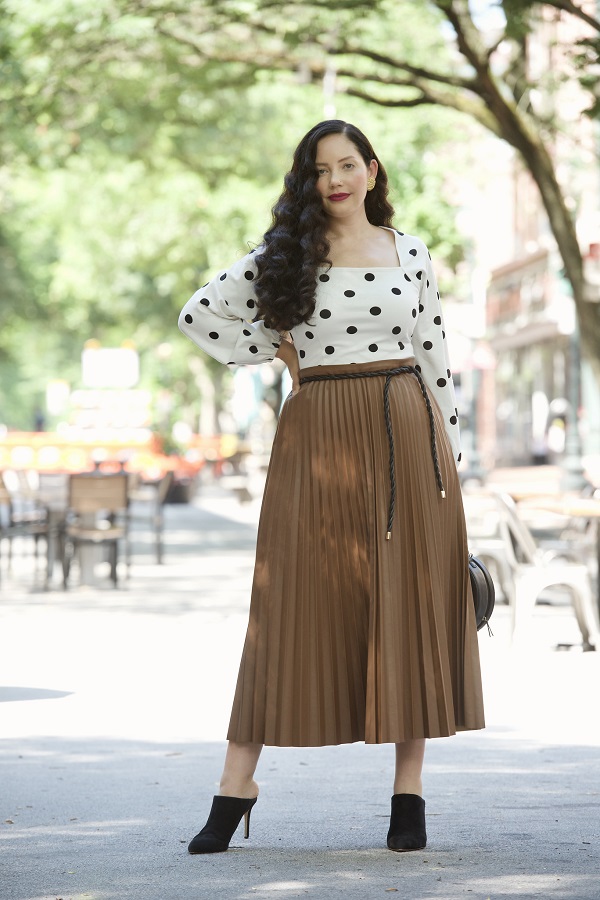 This cardigan is giving sophisticated moden vibes. The kind of piece you can dress up or down.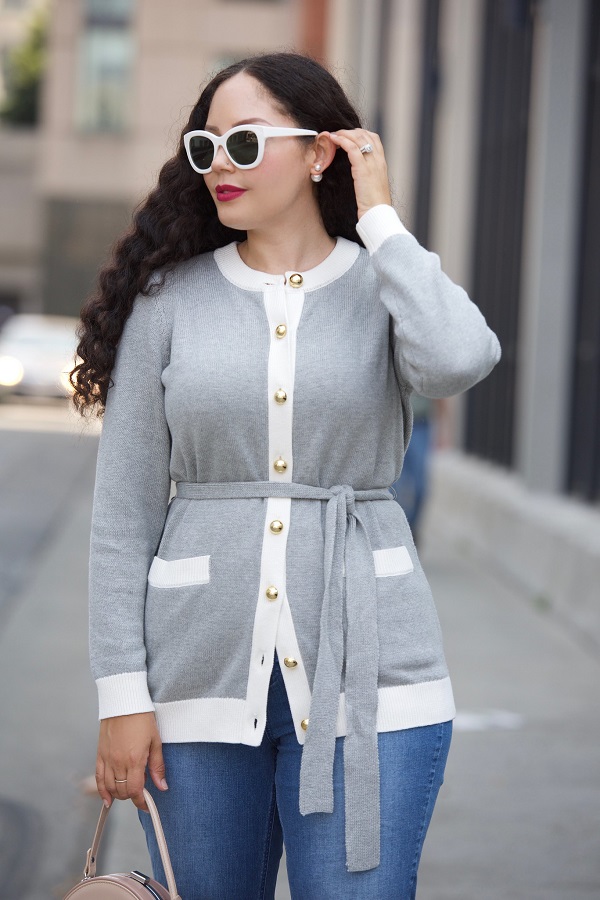 Cardigan Cape & Leopard Midi Dress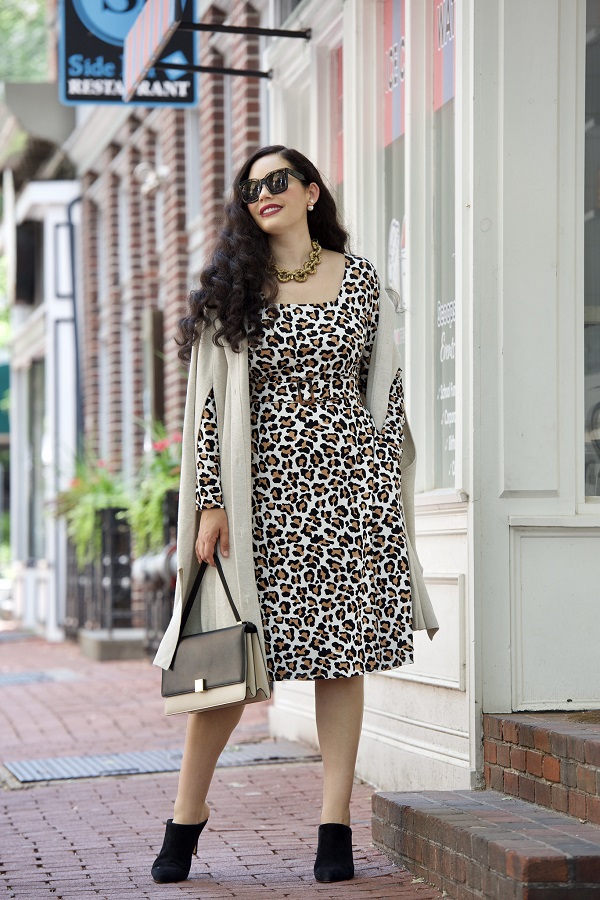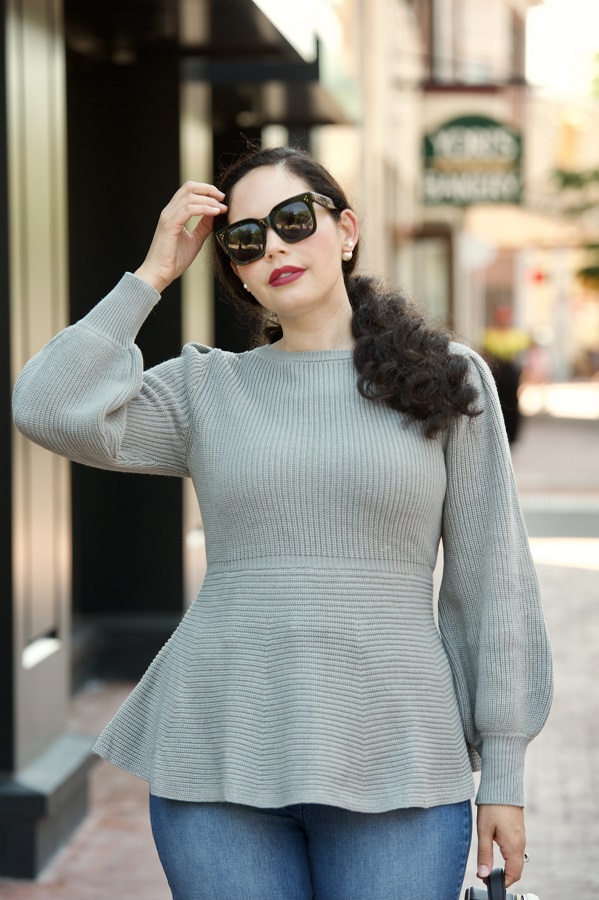 Which piece would you rock