Hey curvy girls all over the world,
Today, we are giving you an exclusive look at the new plus size clothing line by gospel award winning artist Kierra Sheard. Now, you know we've mentioned Kierra on the blog quite a few times. The girl is just such a talent. Remember when we did a style recap on her HERE.  Kierra, like many plus size women became frustrated with the lack of fashion forward pieces for plus size women and decided to create her very own plus size line of fashion forward styles for the curvy fashionista.
Eleven60 is the name of her line, which she named in honor of her mom's birthday, the legendary Karen Clark Sheard from the Clark sisters. The line will be available in sizes 10-22 and will offer a bevy of fashion forward dresses, denim, coats, and skirts. "Eleven60 designs are for the professional curvy woman that is chic, bold and eclectic,"says designer Kierra Sheard. Expect for the line to offer high quality fashion, style, and fabrics. We were able to obtain exclusive and official sketches of the line (Thanks Keke!).
Checkout the sketch below. Where can a plus size fashion loving girl find a jacket like that? Hmmm, no where, right?!  I'm already excited!
Kierra has been working hard on this line and as a plus size woman she knows how important fit and quality is. She didn't just slap her name on someone else's designs. My girl put her all into it and created the designs herself.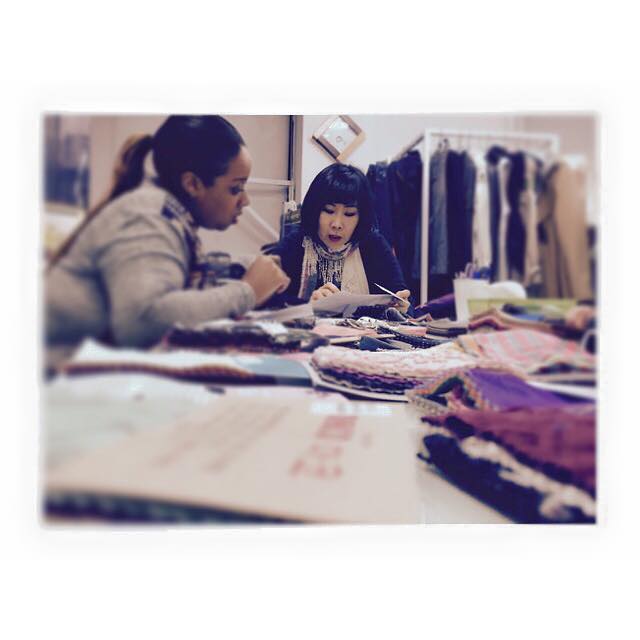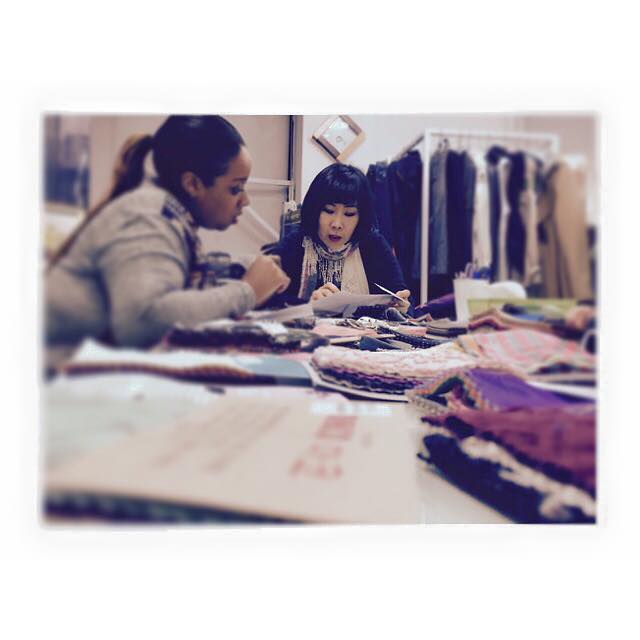 For the launch of her new plus size line, she tapped Glee star and fashionista Ms. Amber P. Riley! In another exclusive photo, Amber and Kierra model two sassy and chic leather pieces.The official launch of the line will be in October 2015 but you can pre-order the collection on June 20th by visiting the Eleven60 site at www.myeleven60.com.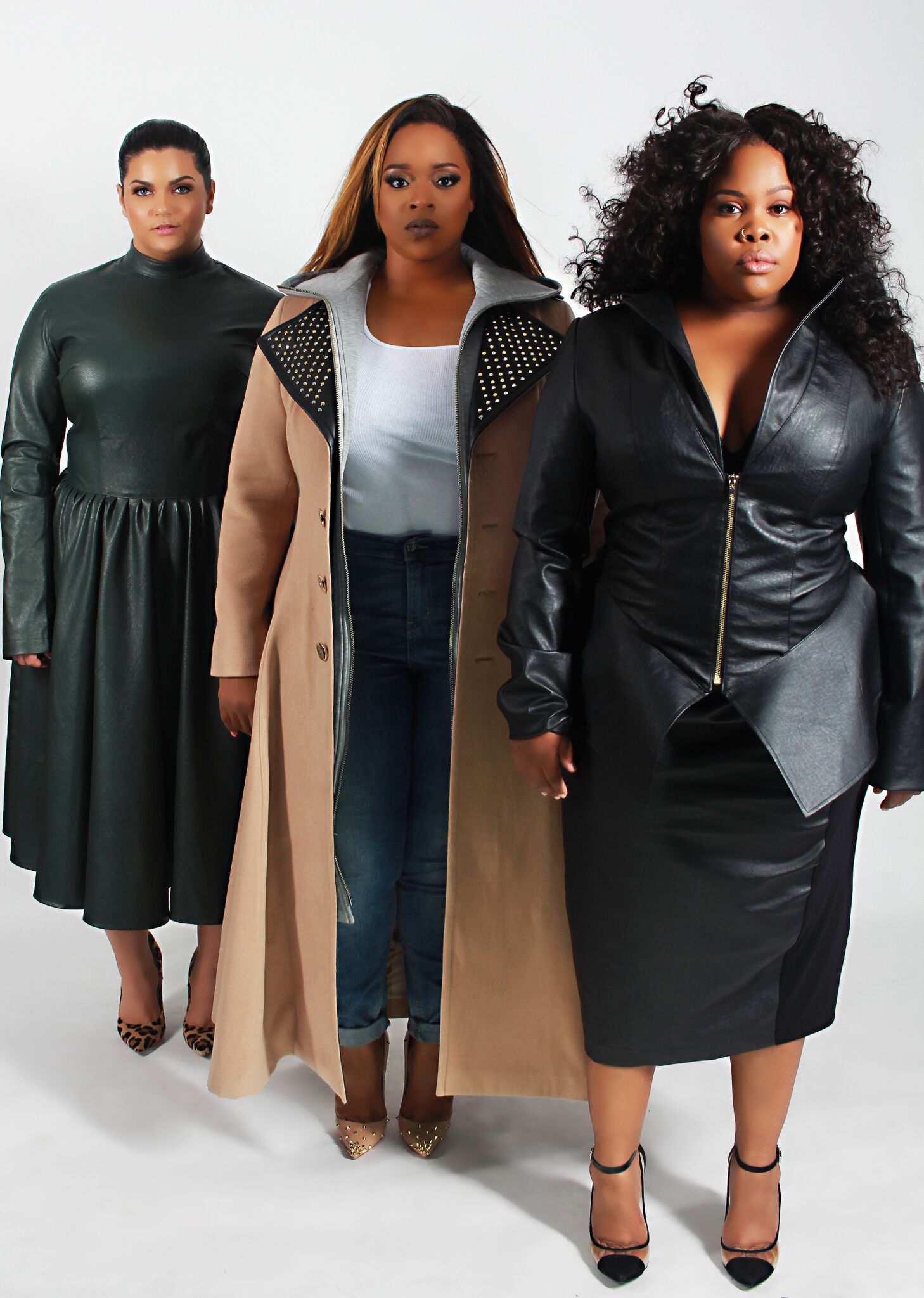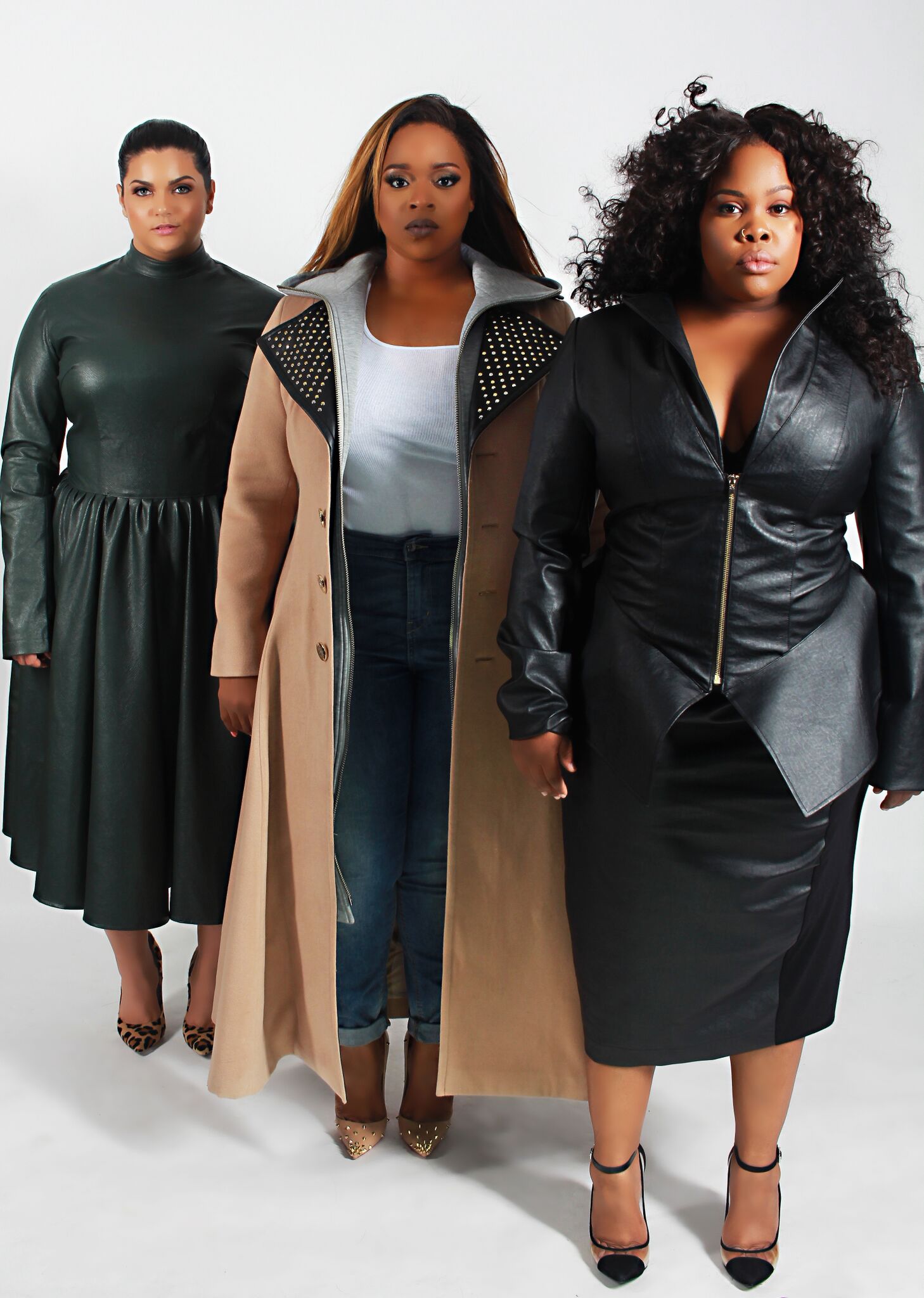 I can tell you right now, I am loving that floor length coat. I thought leather was over but looking at that leather peplum jacket, all I can say is give me, give me! Oh and she has a denim set too that is FIRE!
This is a line that will be perfect for all my church clothes. I think these would be Jesus approved. Don't you?!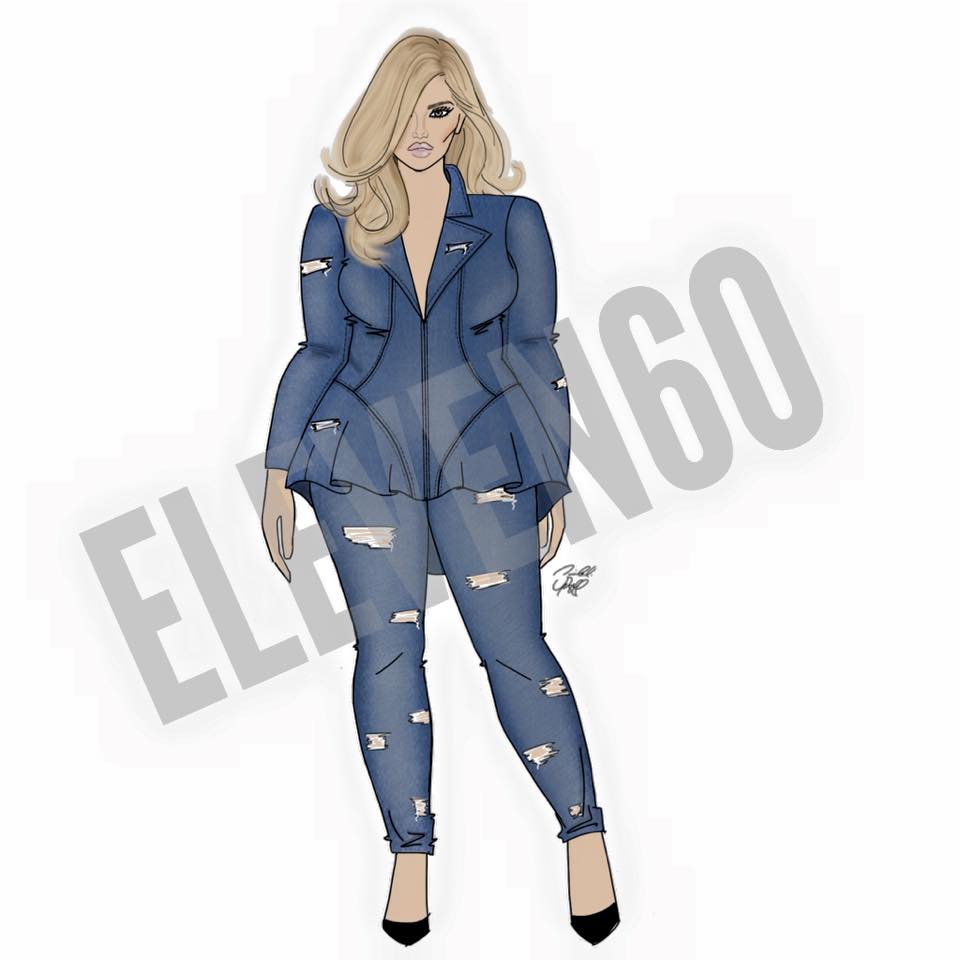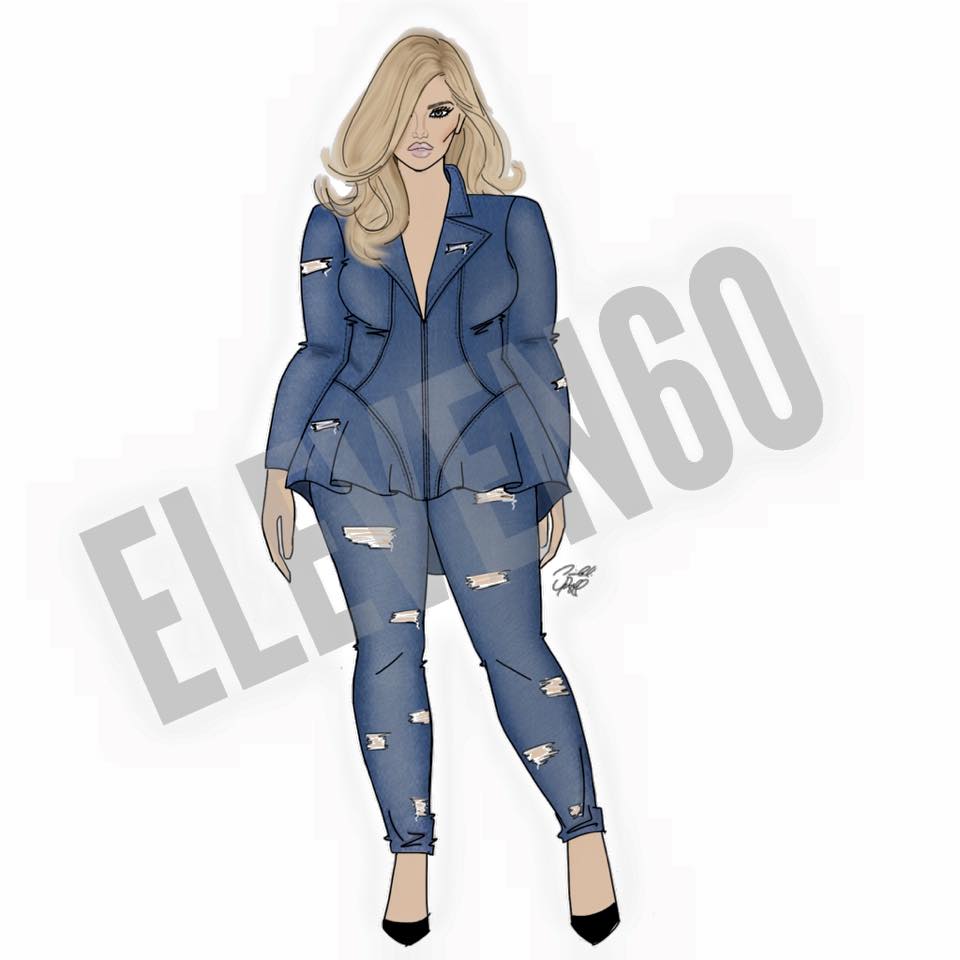 So, what are your thoughts on the new designer and collection?
Like what you see? Then you can also follow the new line on Instagram HERE
and Twitter HERE
Don't forget you can pre-order the collection on June 2oth at www.myeleven60.com