I don't know whats going on over there at H&M but the brand has been doing their thing lately. I'm obsessed with their H&M plus size dresses. To be honest, I wasn't checking for H&M until the beginning of this year. Back in February I happened to be doing a little shopping in NYC and for no reason at all decided to go into H&M just to see what they had. Also, to see what I could fit. Since they got rid of their plus size line in store, there was no reason for me to shop in there. I can fit some of their XL pieces and even size L but not enough for me to consistently shop there.
Must Have H&M Plus Size Dresses For Summer
Well, the day I decided to go in, my mind was slightly blown. I saw that they extended their sizes in store up to a 2X and size 18. If you want to hear more about that experience you should checkout, Heres what's going on with H&M plus sizes.   So, since February, I've been shopping at H&M atleast once a month. Some of my most recent purchases include some pretty snazzy plus size summer dresses.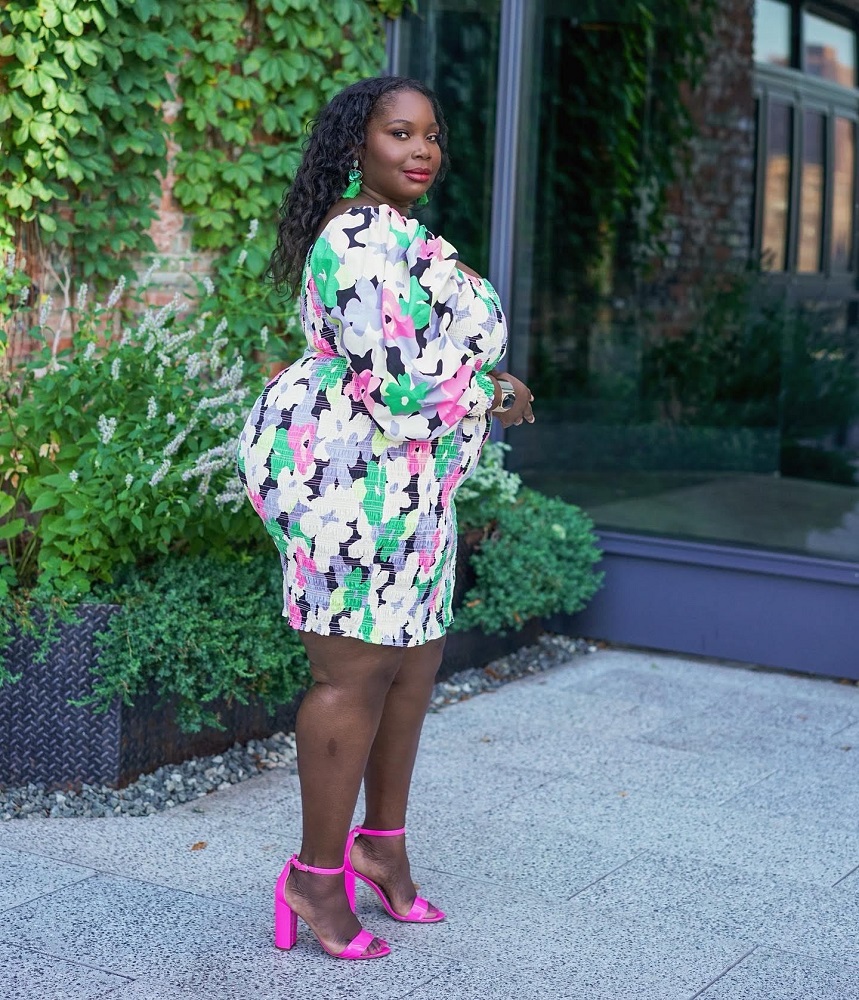 Shop My Look: Dress, Shoes, Earrings
---
From puff sleeve baby doll dresses to printed maxi's H&M is coming through for curvy girls. One dress that was at the top of my must have list was this floral printed smock dress. It hits above the knee and has puff sleeves. It so pretty and was deserving of a really special place to wear it.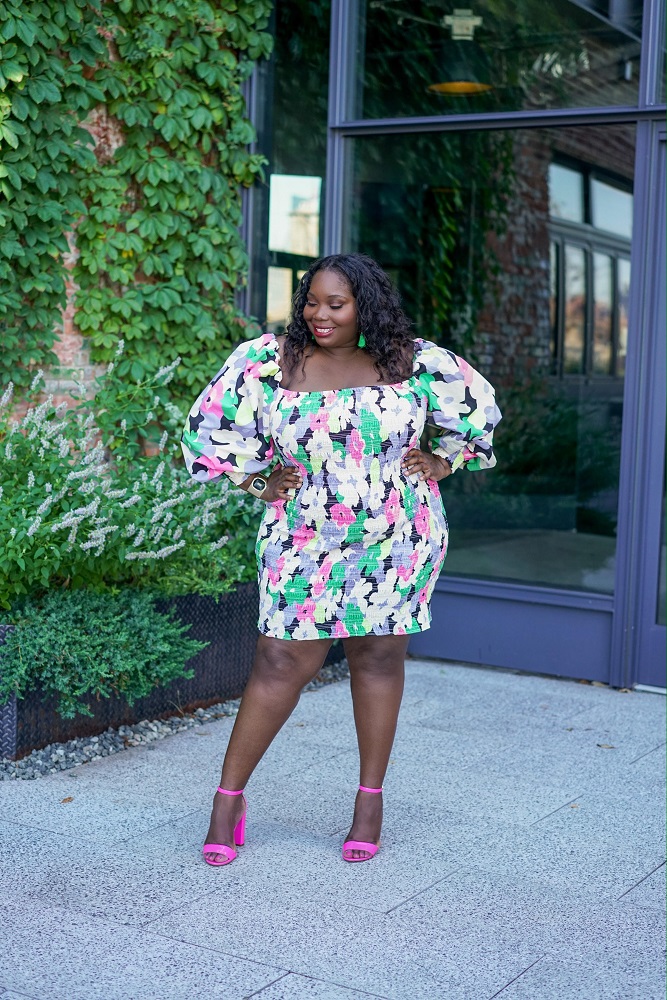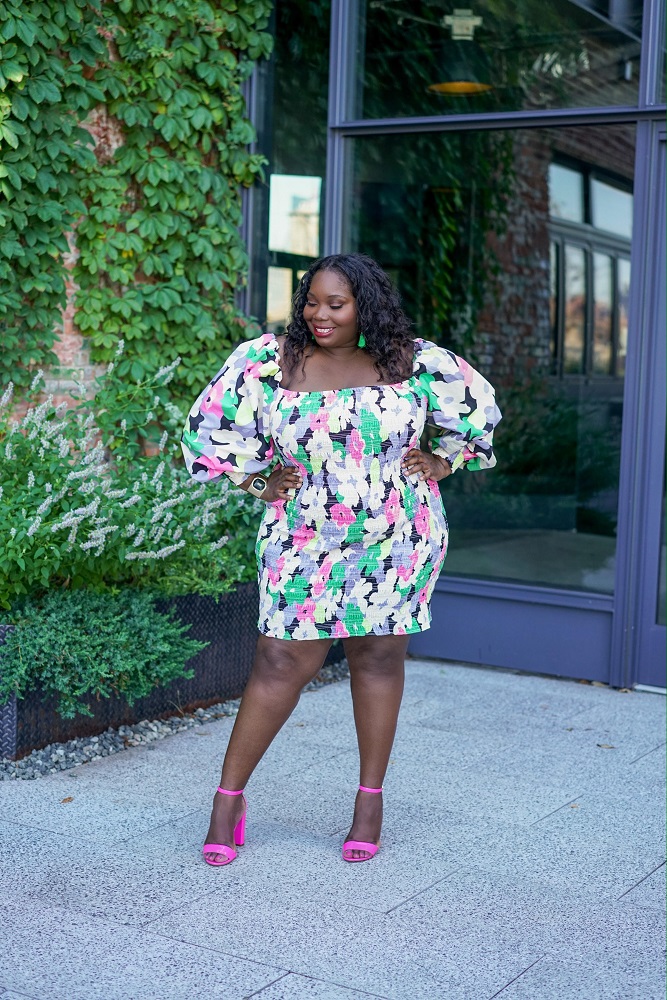 This dress has a bit of stretch in it and can be worn off the shoulder as well as on. Its long sleeve but lightweight. I chose to rock it with a pair of hot pink sandals and green tassel earrings.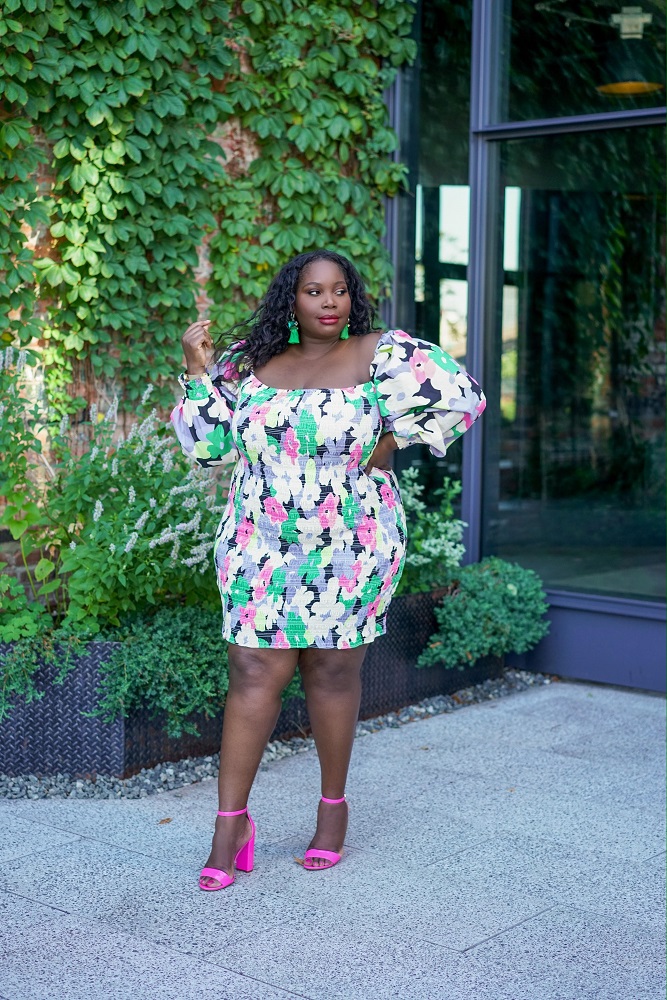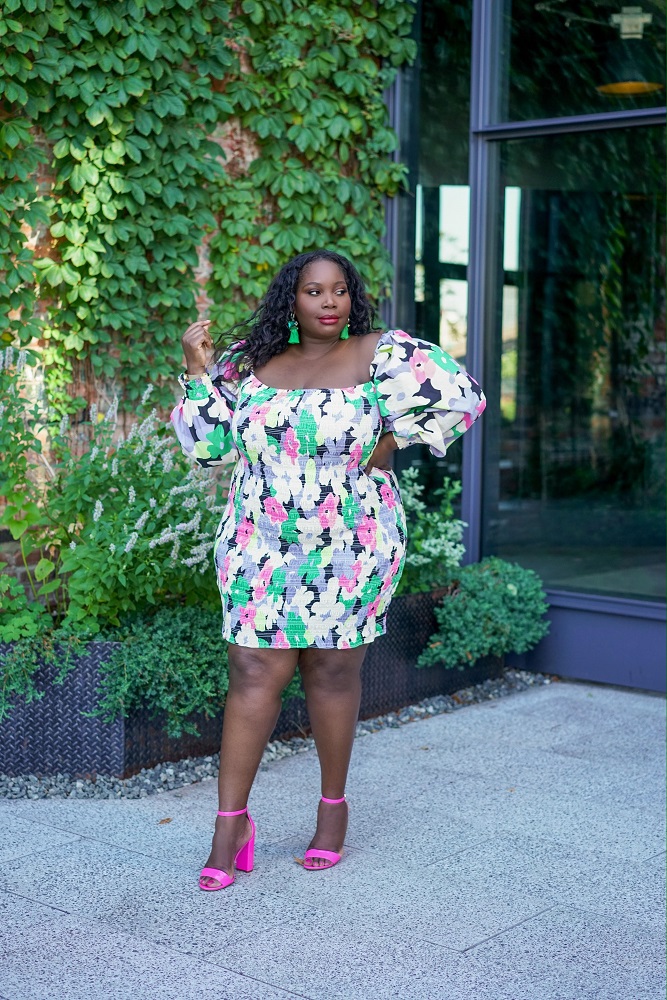 If you're looking for stylish plus size summer dresses, checkout these H&M plus size dresses. They're all
under $60.
Shop Puff Sleeve Dress

---
Shop Midi & Maxi Dresses

---
Shop Baby Doll Dresses

---
Shop Casual Dresses

---
---
Have you guys checked out H&M recently?