Hey curvy girls all over the world,
Is it me or does Sunday's seem to fly by? I swear it seems like in a blink of an eye, it's 8pm and time to get ready for a new work week. When the time flies like that, my brain is in a frenzy and it always seems hard to decide what to wear to work for Monday or the rest of the week. Since, I know I am not the only one, I thought I would help all of you out (me too) by sharing some totally awesome looks from stylish bloggers.
These looks are all about how to incorporate trends into your work wardrobe. When you mix trendy pieces with classic styles, it makes it much easier for you to come up with a fail proof outfit. So, if you're in need of some work wear inspiration, then checkout these 4 stylish bloggers and let them show you how to incorporate trends into your work wear.
Blogger Boardroom Blonde, shows you how to make a cape look office chic by pairing it with a bright color and a classic striped pencil skirt. This look is professional yet colorful and fun.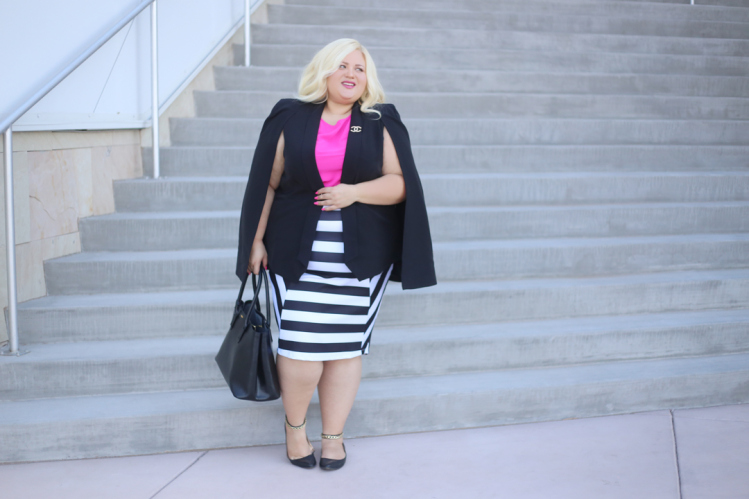 This next office chic look gives a chic and professional play with one of this seasons hottest trends, which is culottes. I know most folks would be sketical to wear culottes to the office, especially leather ones but, Sandy from Curv Envy makes it look so simple and easy by pairing a black and white colorblocked blouse with her leather culottes.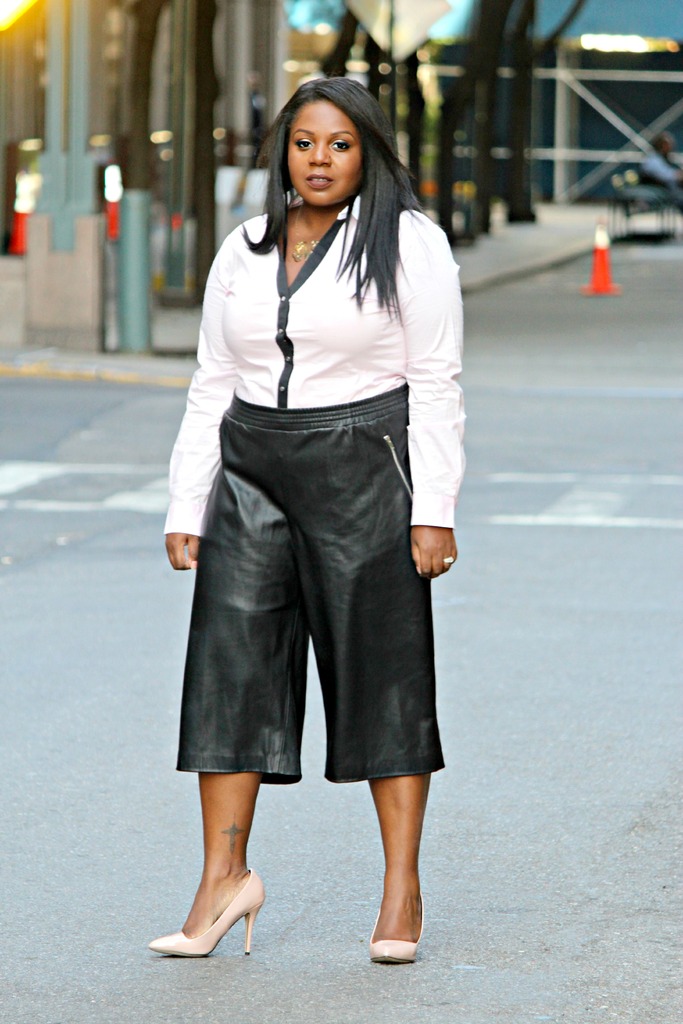 La Pecosa Preciosa makes a classic shirtdress look fall ready by choosing one in a plaid print, also pairing it with a wide belt, a pair of tall boots, and a fringe tote. Accessories can be a great way to amp up an office look.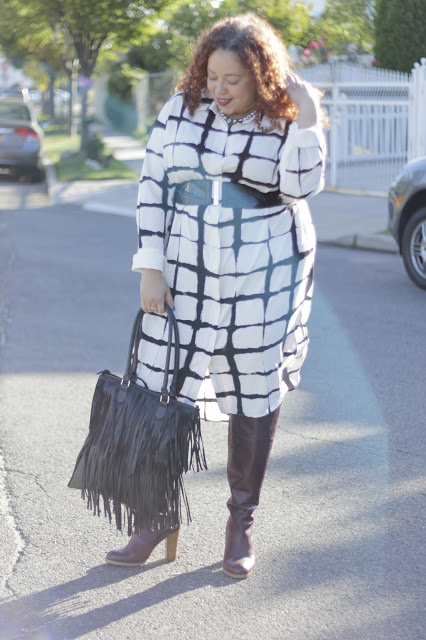 Georgette of Grown and Curvy Woman takes a leopard print coat and teams it up with an oxblood pleated leather skirt and tie neck blouse. This look is eclectic yet polished enough for the office.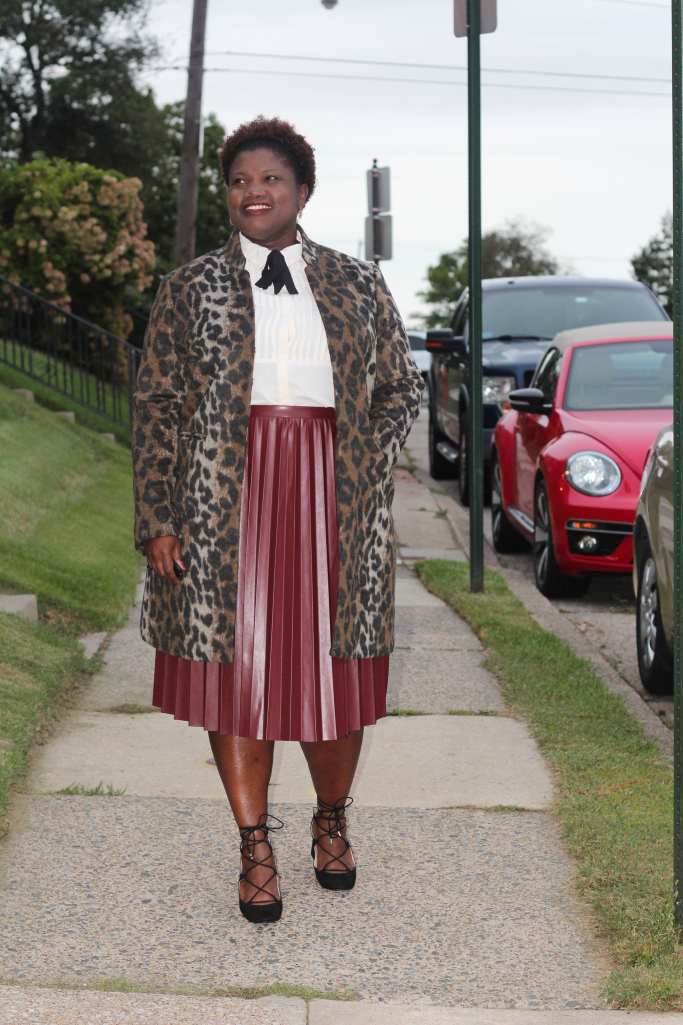 Which look would you wear to work?