Back with a new fall collection, Jibri offers up bold prints, vibrant colors, and statement making shapes. This season designer Jasmine Elder branched out a bit with a hand painted skirt, Aztec printed trousers, and a matching knit cardigan and jumpsuit set.
One of the cool things about Jibri as a brand is that they're not afraid to push the envelope when it comes to plus size fashion. Designer and CEO Jasmine has a skill for creating statement making pieces that are sure to be conversation starters. Typically for fall we would see more vibrant rich hues but this year Jasmine kept the color scheme a bit muted.
A look that caught my eye was the multi colored feather printed maxi with a pleated skirt. It has a boat neckline, relaxed sleeves, and a pleated flare skirt. It's made from jersey fabric. Then there's a pair of highwaisted ponte aztec printed slouch pants with the signature Jibri exaggerated hip drape. The true standout piece from Jibri's fall collection is the hand painted maxi skirt.
Also, if you're in New York City September 6-7 you can shop the Jibri pop up shop and try some exclusive pieces. See details below.
Checkout some of Jibri's must have fall pieces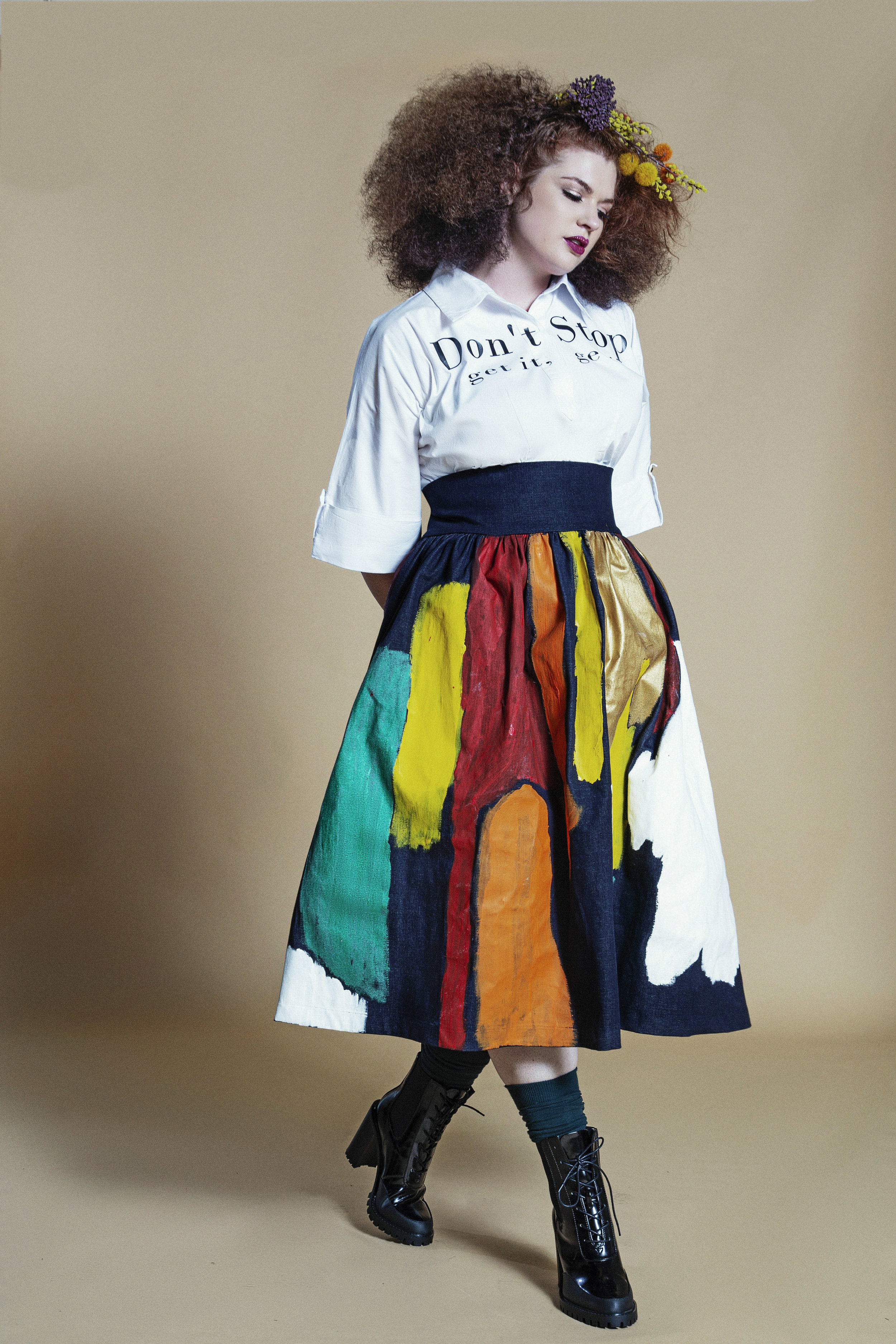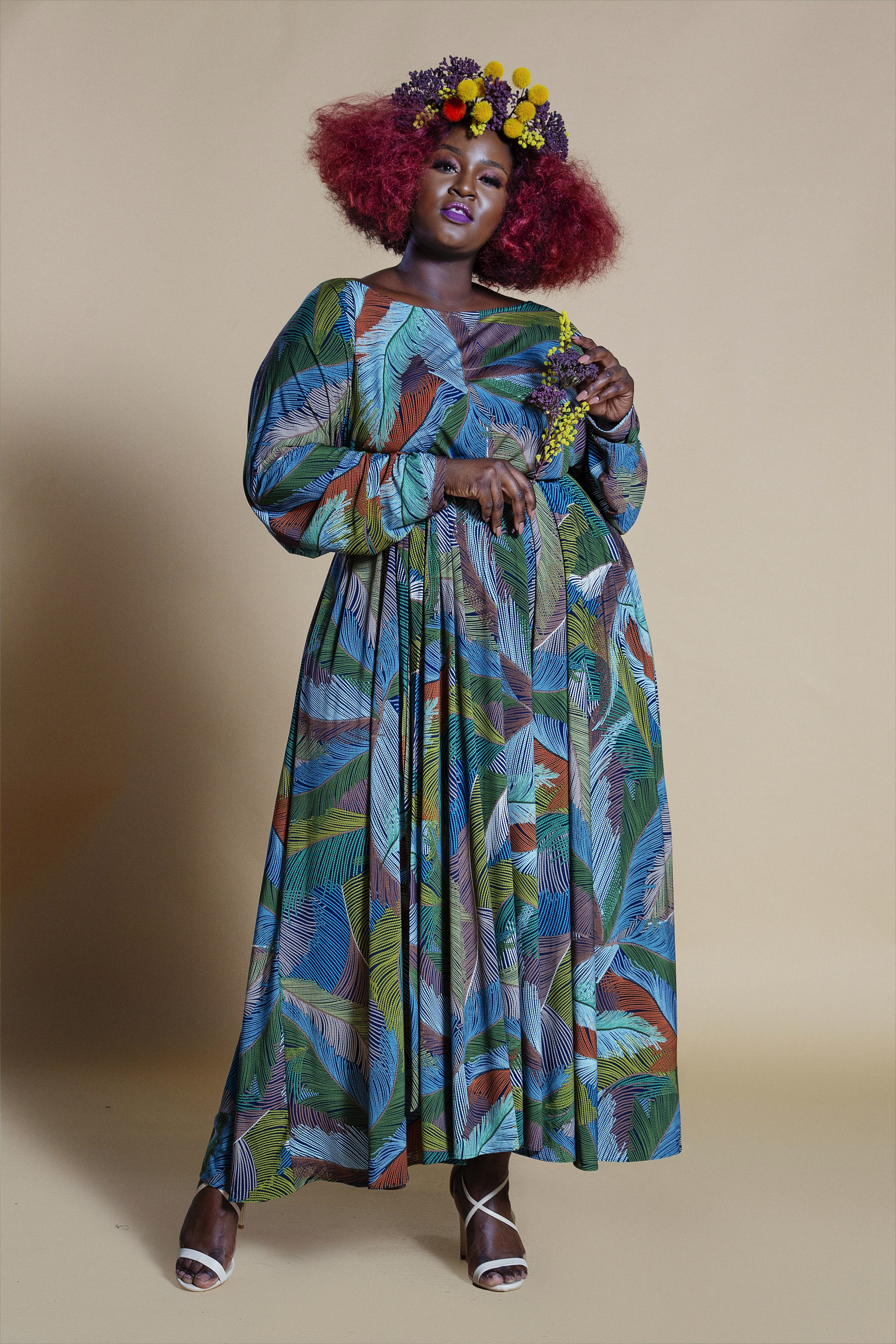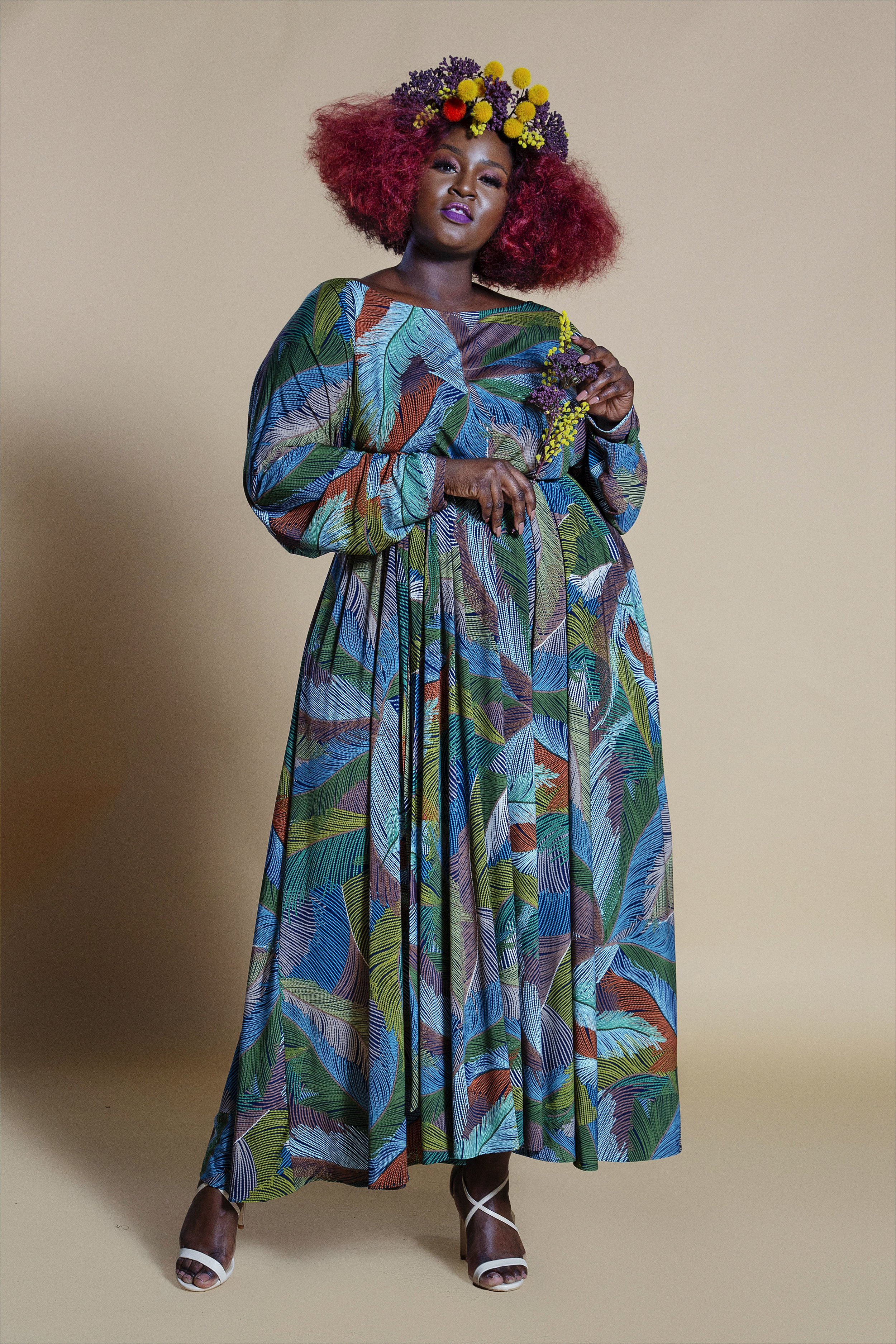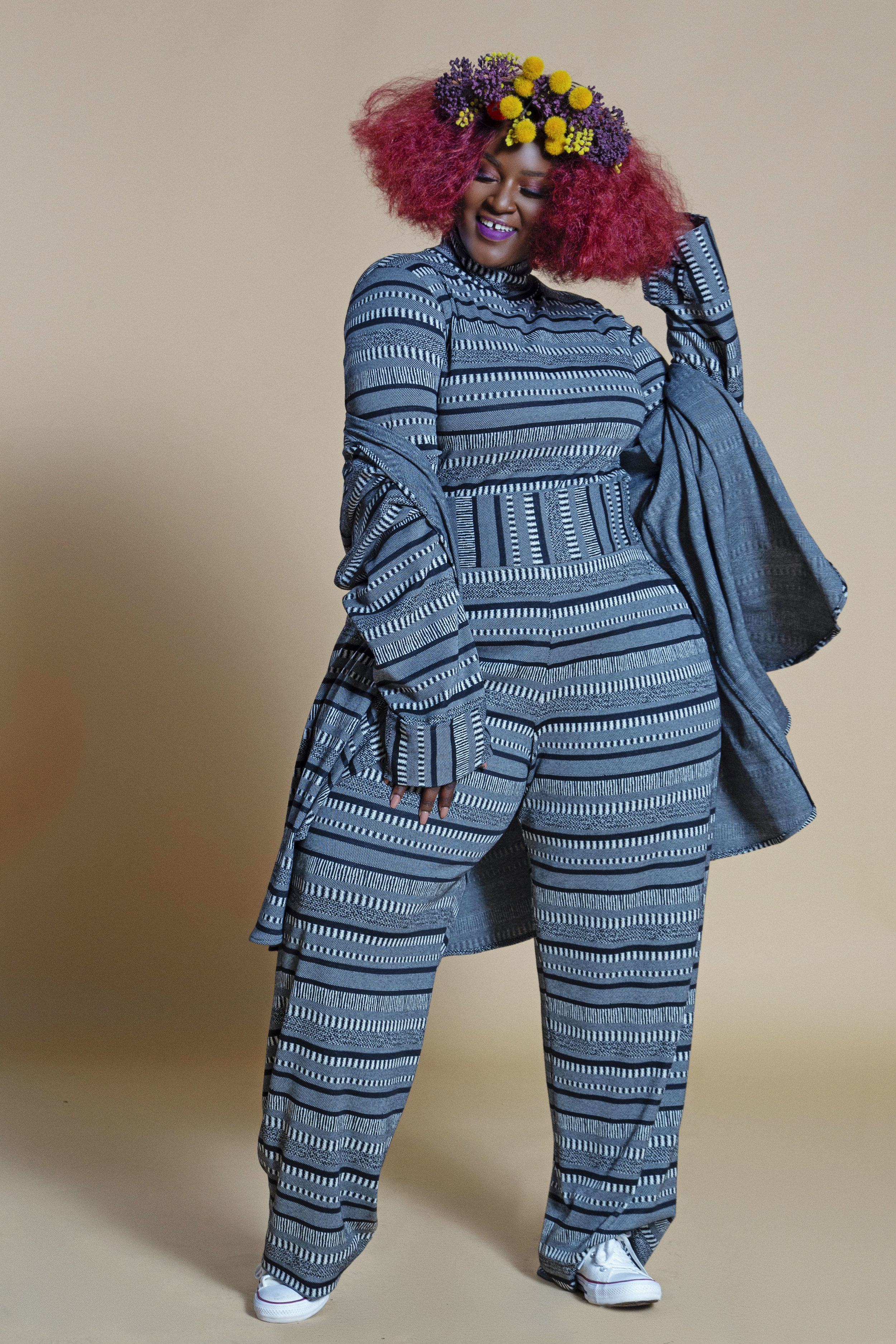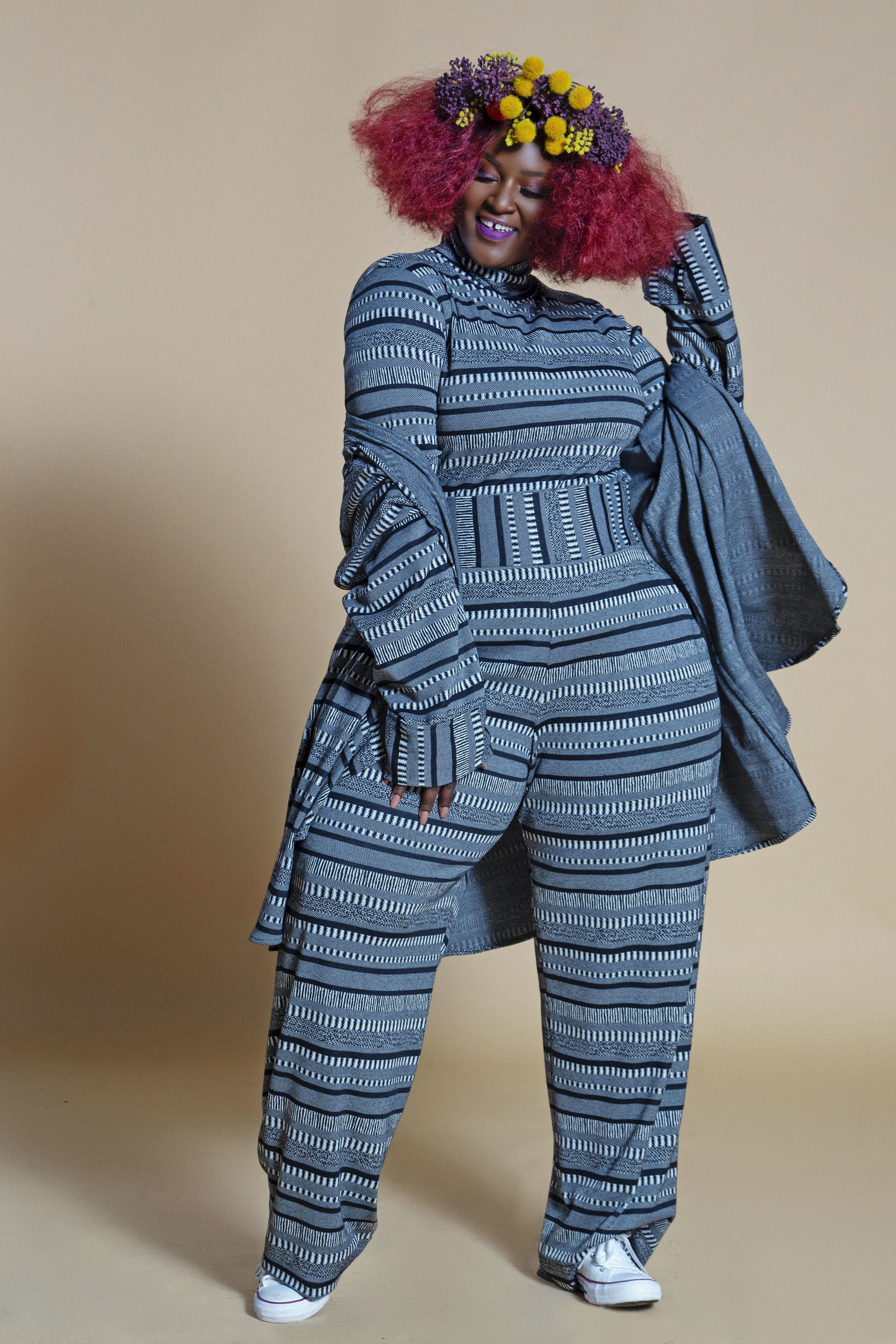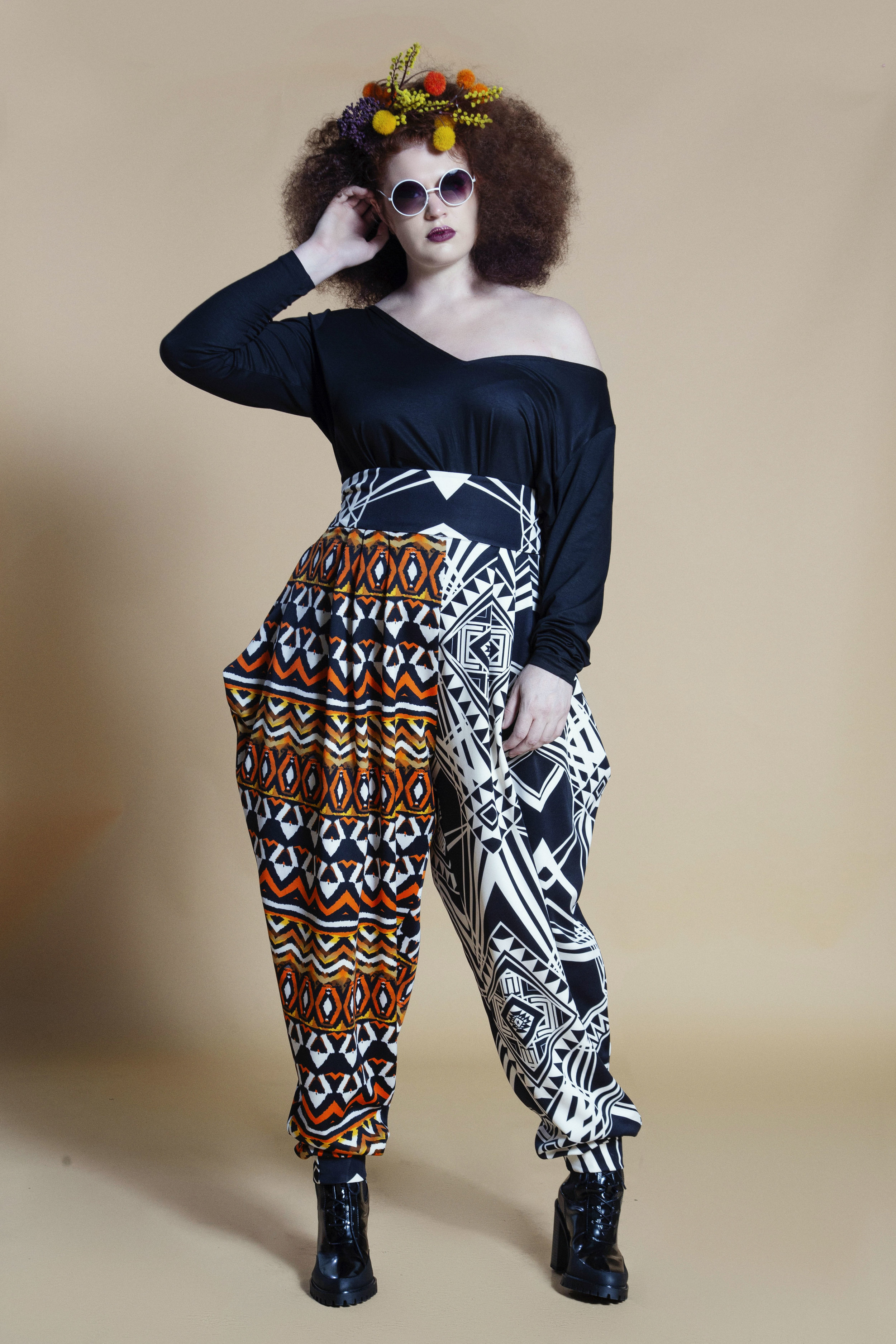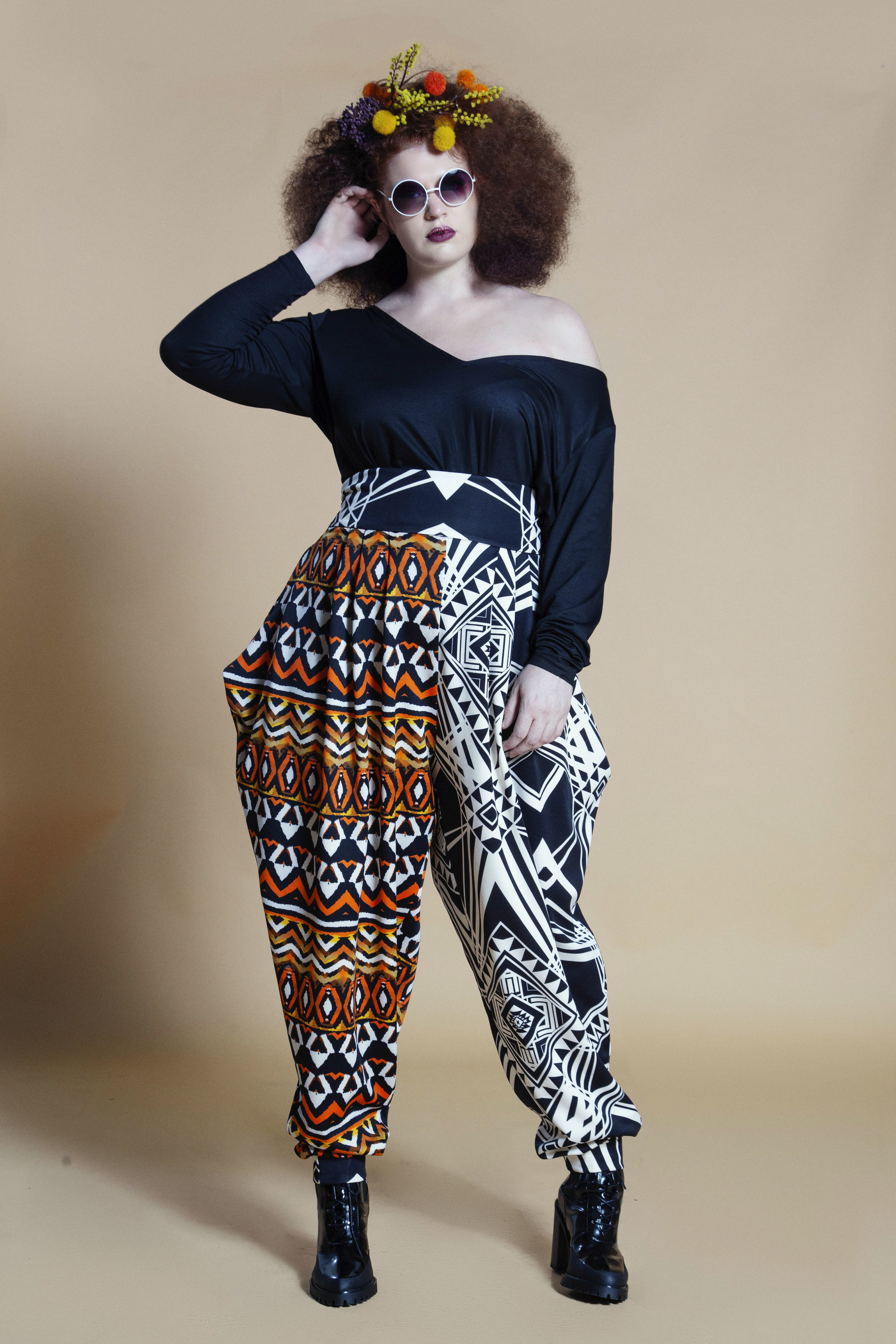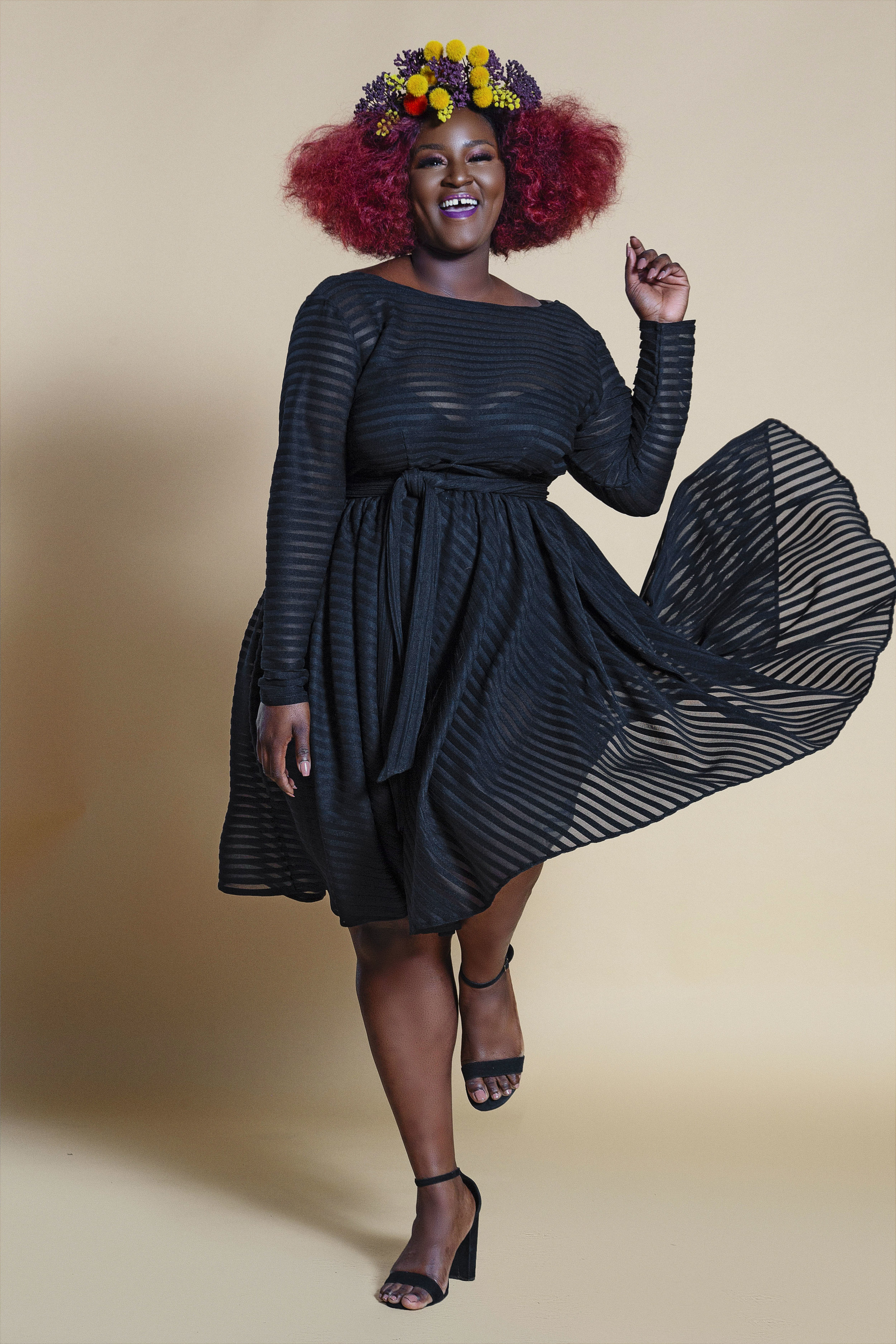 Shop the entire fall collection at Jibri