*This post was sponsored by Lane Bryant. All opinions are my own.
Hey curvy girls all over the world, 
As a woman with large breasts, l can tell you that swimsuit shopping can be laborious. Mainly because its hard to find a swimsuit that fits both my breast and the rest of my body comfortably.  A lot of swimsuit brands who offer swimsuits by bra size never go above a size F or G cup. Which means, the top part of the swimsuit is too small but the bottom fits just right. And the few brands that do offer swimsuits with bra sizes above a F or G cup, the styles are lackluster.
I'm planning a summer vacation this year and wanted to get a jumpstart on swimsuit shopping. Since I know its challenging to find swimwear that fits my H cups, starting early makes it less stressful than doing it at the last minute. This month, Lane Bryant debut a collection of swimsuits with built in Cacique bra's. I already wear Cacique bra's faithfully because I find they fit me so well and they go up to a H cup. I knew I had to try the new swimsuits with the bra's built in.
Lane Bryant Cacique swimsuits come in so many cute and fun styles. I was drawn to this flamingo printed two piece set. When I ordered the swimsuit, I ordered my regular bra size in Cacique. When I got it in the mail and tried it on, the top part of the swimsuit fit perfectly. My boobs were lifted and sitting pretty.
Flamingo Bikini Top, Flamingo Briefs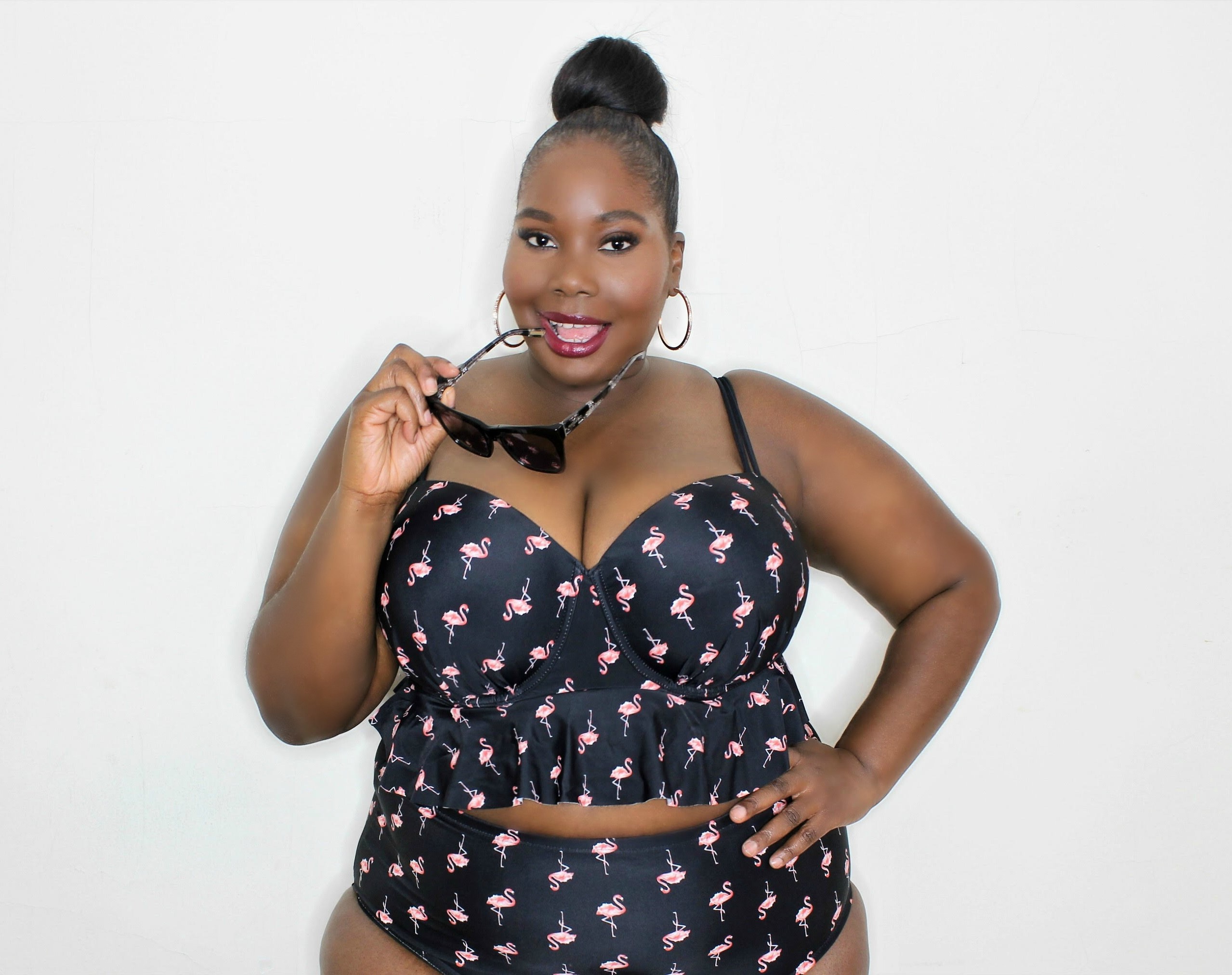 FINALLY! A swimsuit that fits my large breast and didn't cost an arm and leg. One of things I like about this swimsuit is that the straps are adjustable and the type of bra that's built in is a bandeau bra. Second, I love the ruffled flounce around the waist. It's a great way to show off a little tummy without showing too much.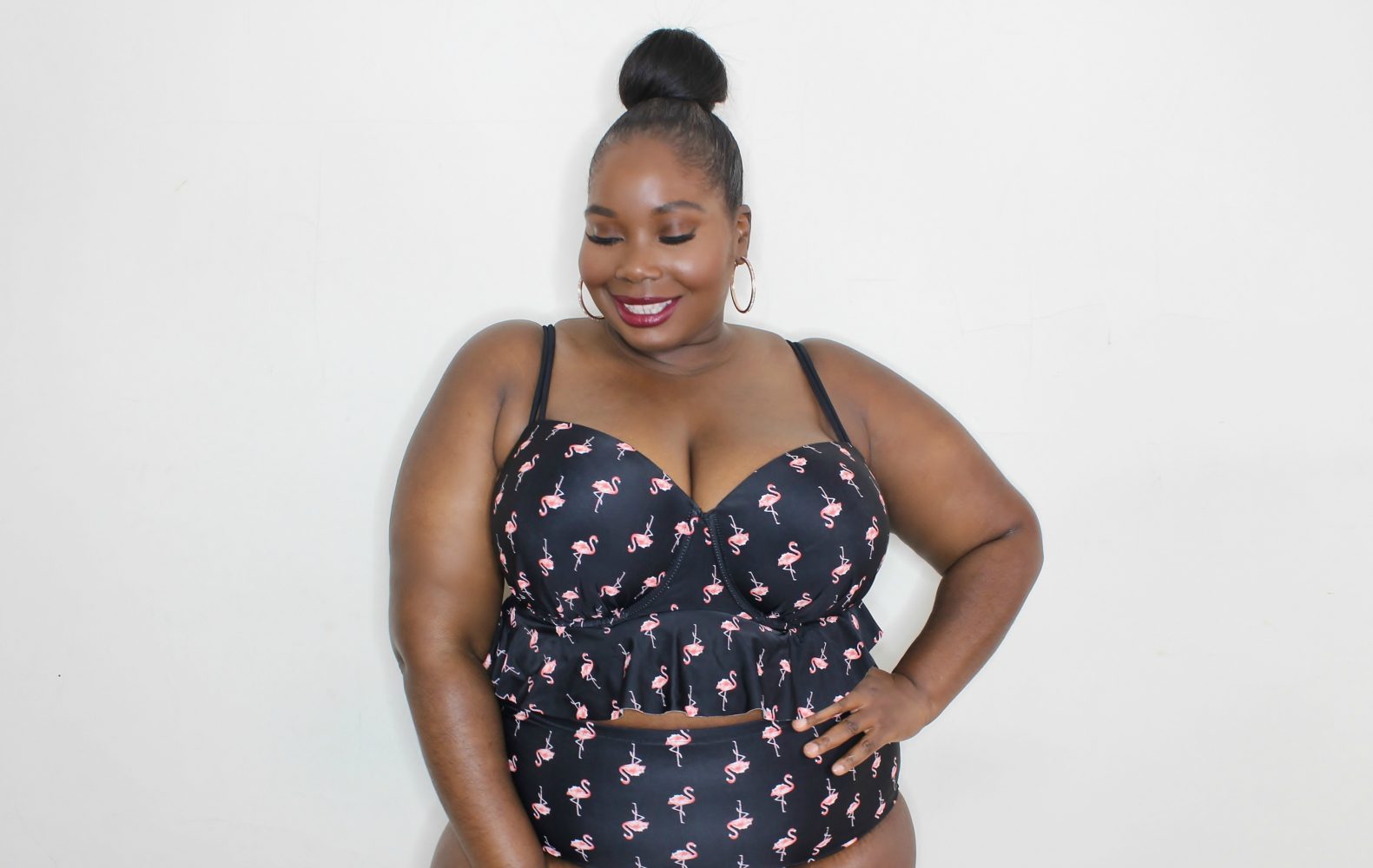 I also like the matching swim briefs. They're full coverage, which is great for those of us with ample booty. Its also a mid rise brief that offers some really good smoothing control. This is perfect for hitting the beach. I would also rock the top with a cute white pencil skirt for a daytime look while on vacation.
The Cacique built in bra swimsuits come in sizes F, G, and H, as well as the standard C-DD cups. Swim briefs also go up to a size 28.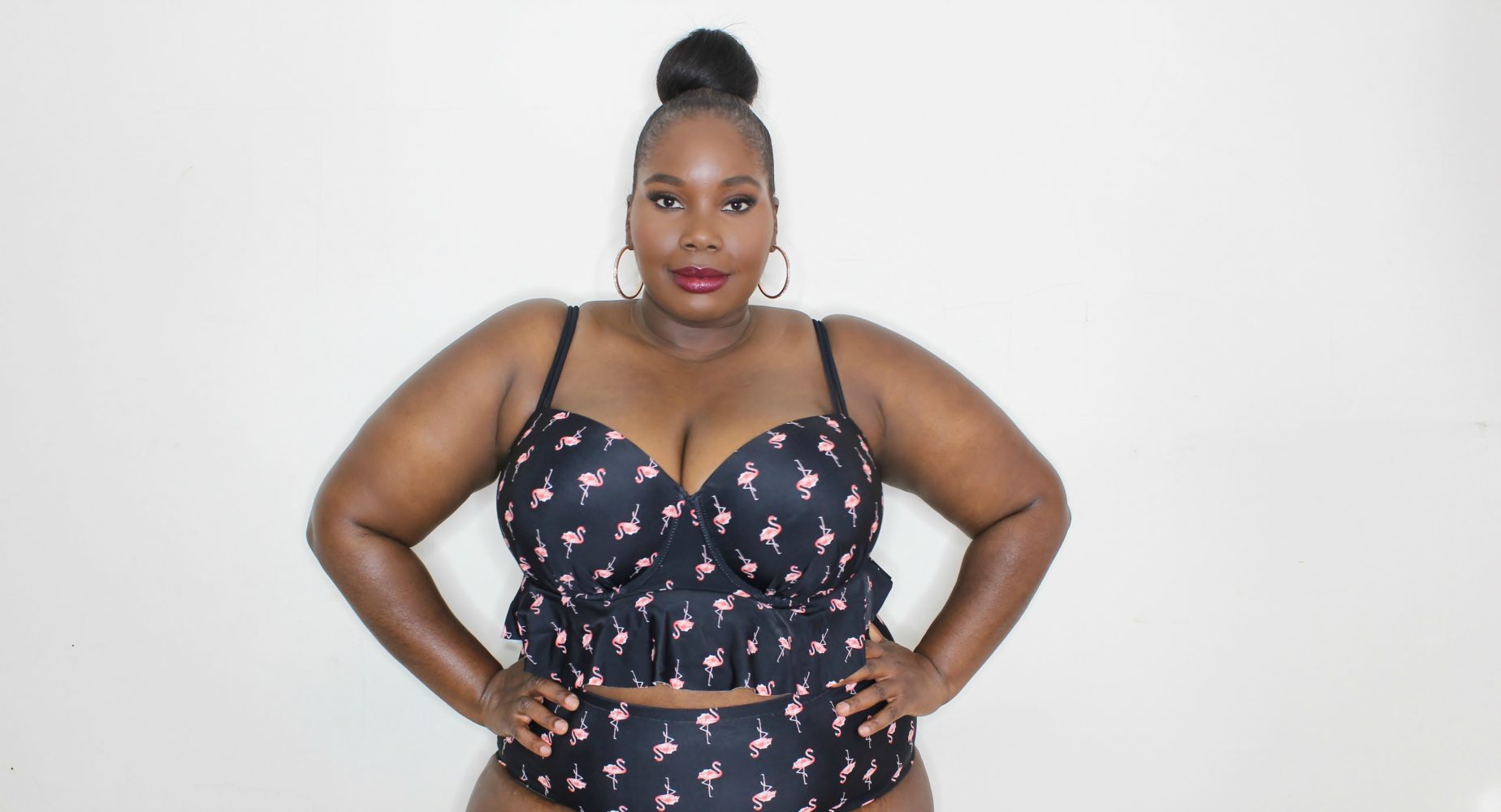 There were a few other styles that caught my eye, check them out below.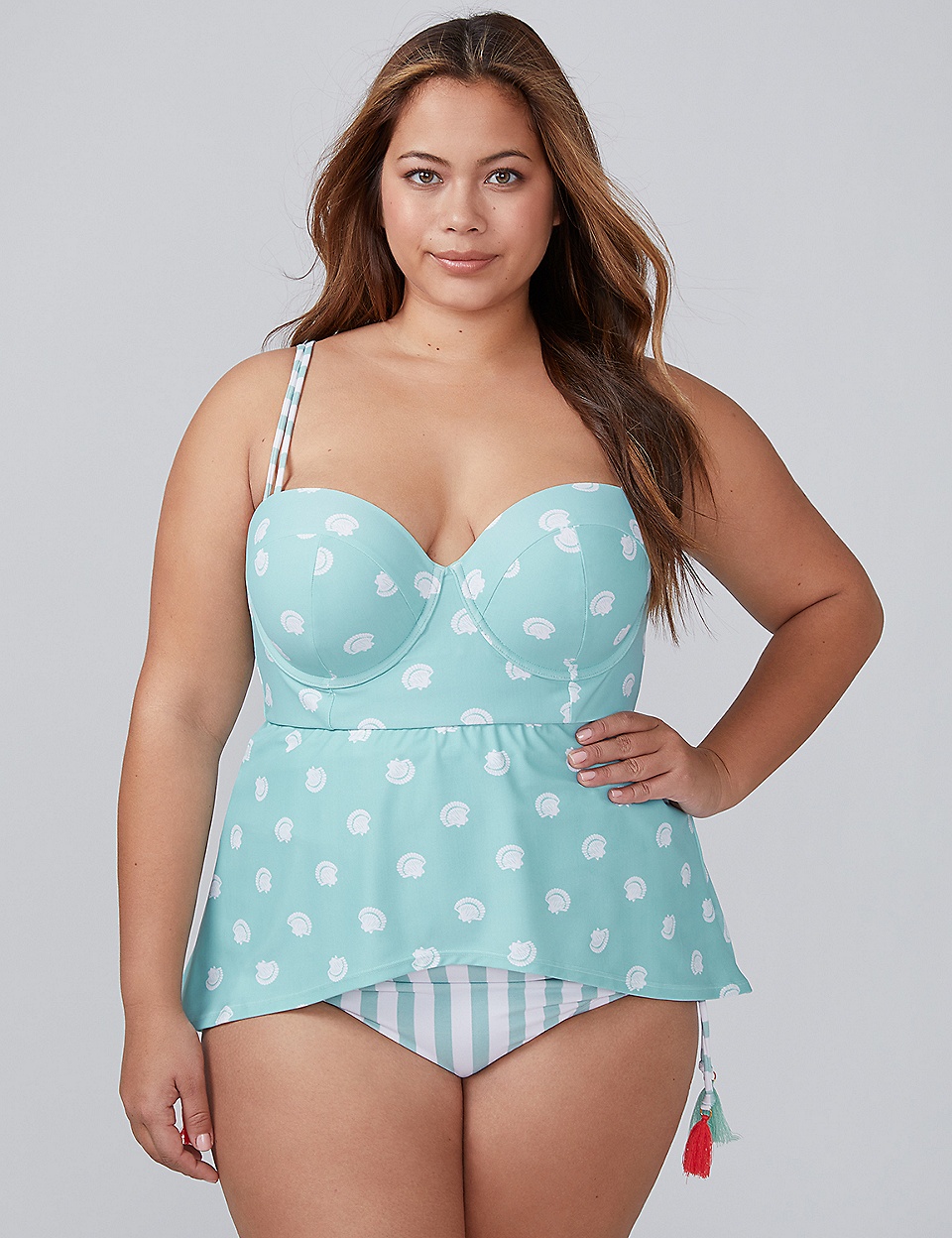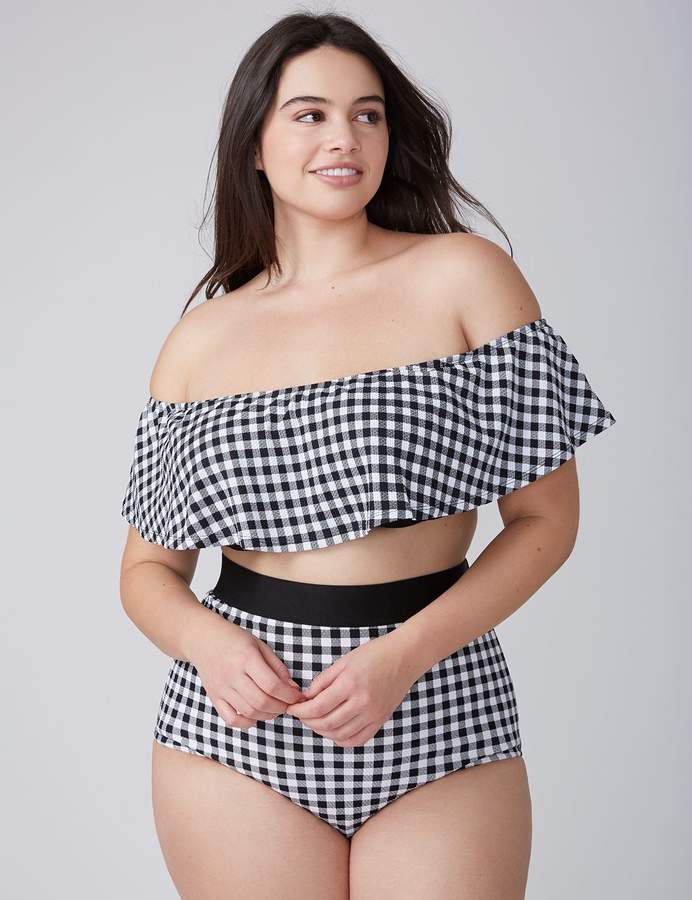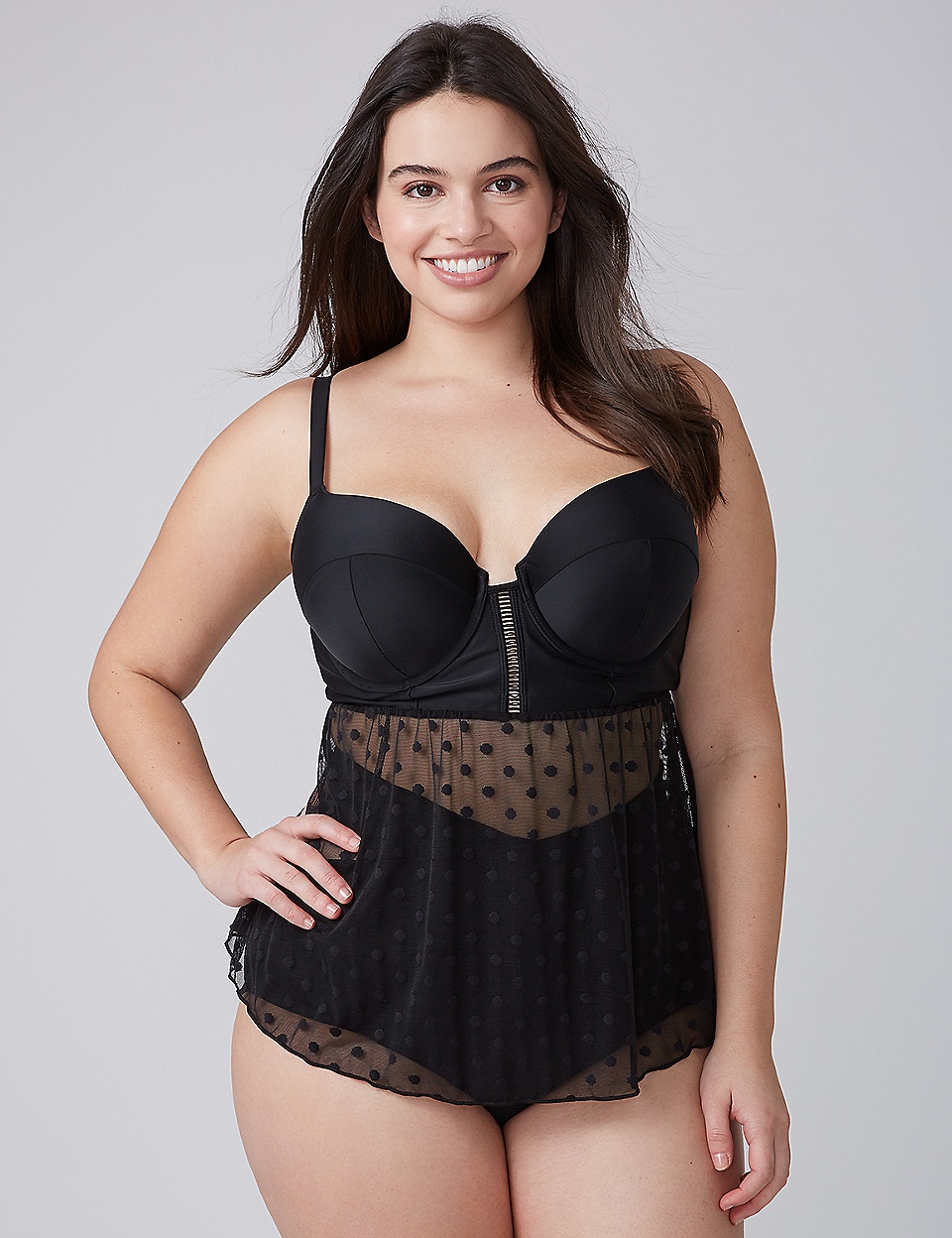 Shop the new Cacique Built In Bra Swim Collection HERE