One thing about Lizzo, she is always going to represent for the big girls. From her live performances to her music videos, Lizzo always features plus size women. In her latest project, Lizzo's Watch Out For The Big Grrrls, A dance competition series. She showcases plus size women battling for a chance to dance with her on a world tour.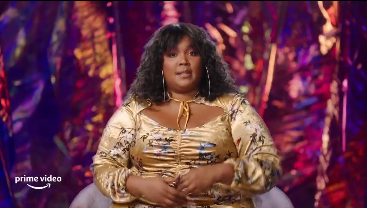 The show premieres on Amazon Prime Video on March 25th. It will feature 10 women living in Lizzo's Big Grrrls house. Although this is a dance competition series, this show is going to serve as a confidence boost for women to go after their dreams.
In the trailer (Watch below) you can hear Lizzo saying, "It's hard to love yourself in a world that doesn't love you back." We have heard Lizzo speak out numerous times about the negative comments she receives about her size. Which is why a show like this is needed. Representation matters.
On her Instagram Lizzo said,
This is the greatest moment of my career yet. Y'all know how hard it's been finding dancers that look like me. But if I gotta get a TV show to get the world to see the value in us big grrrls BITCH IMMA DO IT😤 Ready to laugh, cry, twerk, repeat?!
Lizzo's Watch Out For The Big Grrrls airs on March 25th on Amazon Prime Video.