Hey curvy girls all over the world,
Excuse me for posting this a few days late but I wanted to just share with you guys my thoughts and review of Target's Lilly Pulitzer collaboration (video after the photos). Last week Wednesday I was invited by Target to shop the collection before it hit the store shelves and online. Who knew that sucker would be sold out already.
Why I think it sold out:  To be honest, the collection was so colorful and fun. It was like a resort collection for Target. The clothes were easy pieces to wear and the cut of the clothes were flattering. The home goods and beauty products were things that people could add into their homes and not pay an arm and leg for. I think Lilly's collection resonated more with Target consumers because the brand is an old school classic. Lilly Pulitzer was always known for her resort like wear. Jackie Onassis wore her pieces on vacations. Also, I think shoppers just don't want the high fashion trends all the time. I felt like the collection was a breath of fresh air and could even reside at Target like Isaac Mizrahi collection did.
What are your thoughts?
Now back to the event:
I must say, the event was beautiful and welcoming. When I got to the event, they had a plus size section all carved out and it was right next to the misses section. I was glad there was separation because I didn't have to dig through size 2's and 4's just to get to a 2X. LOL!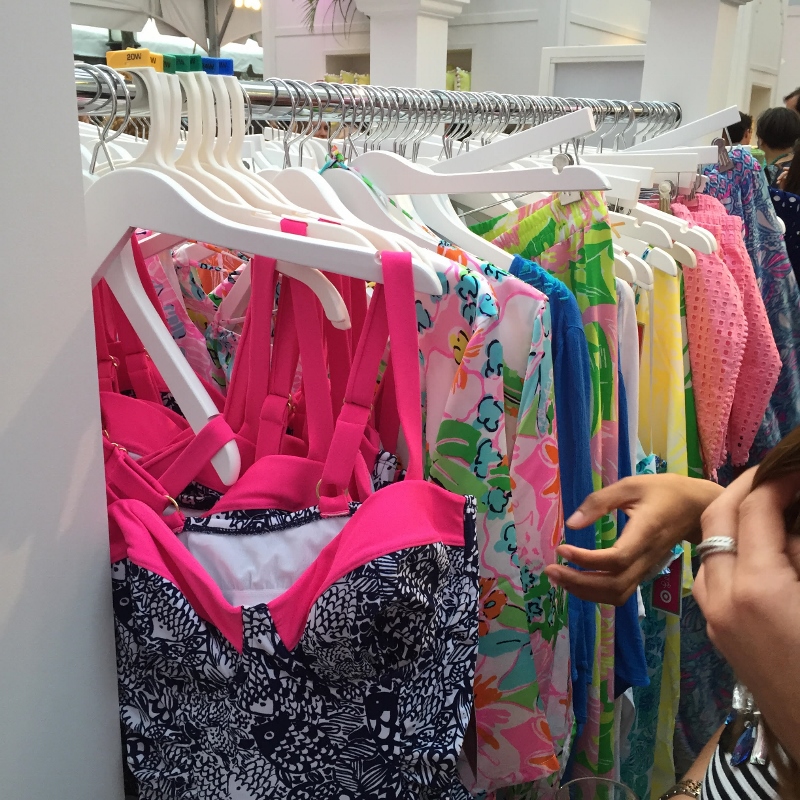 For this event, Target pulled out all the stops. The tents were painted pink and white stripes, there was a checkout section, and of course there was drinks and snacks all throughout the event. It was packed wall to wall with celebs, journalists, and of course bloggers like me.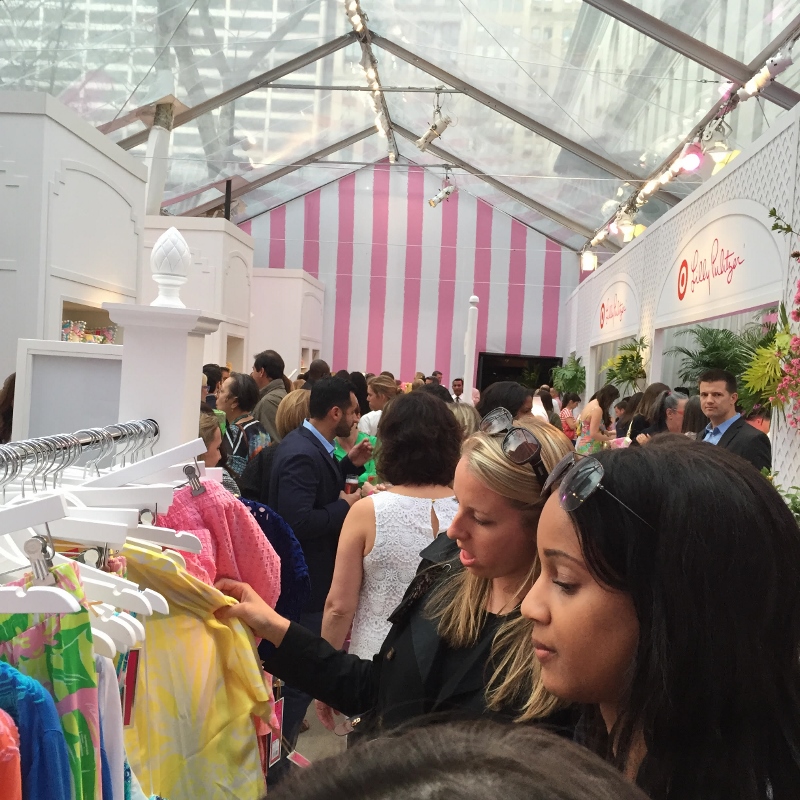 I loved how they had a hammock set up right in the middle of the floor. I was so tempted to hop up on it.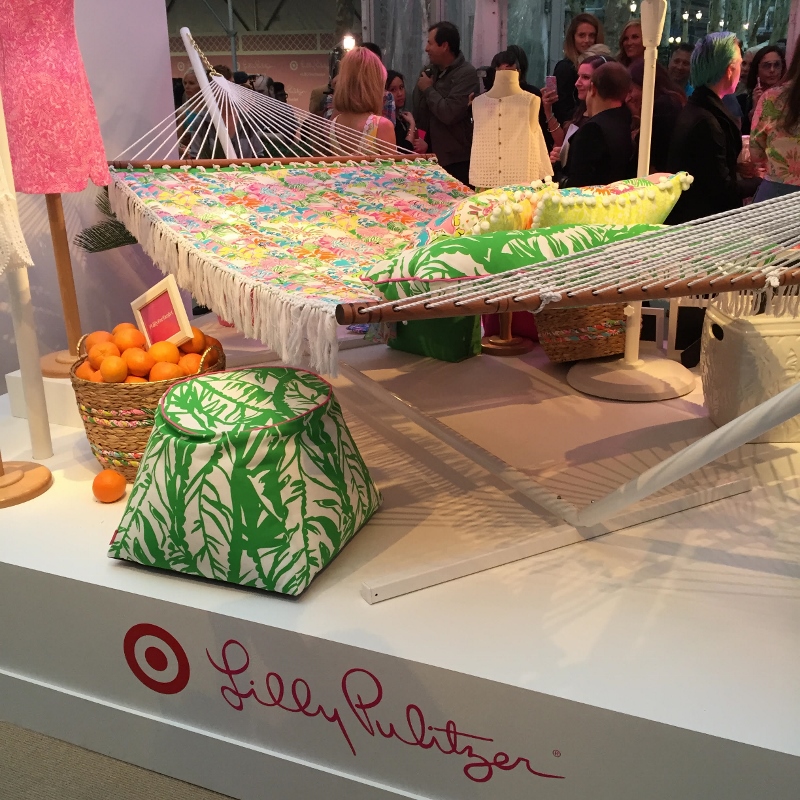 After roaming through the racks, I wound up picking up a few pieces, in which you will see in my video below. The Lilly Pulitzer collection was so retro and stylish from the clothes to the home goods.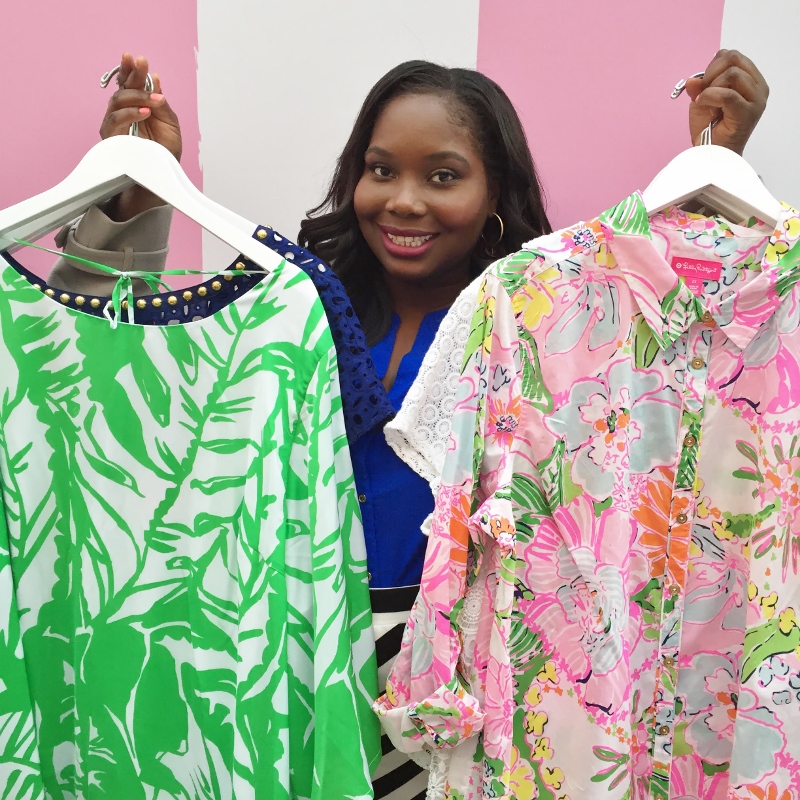 While at the event I ran into some of my blogging buddies and we had to take a flick together.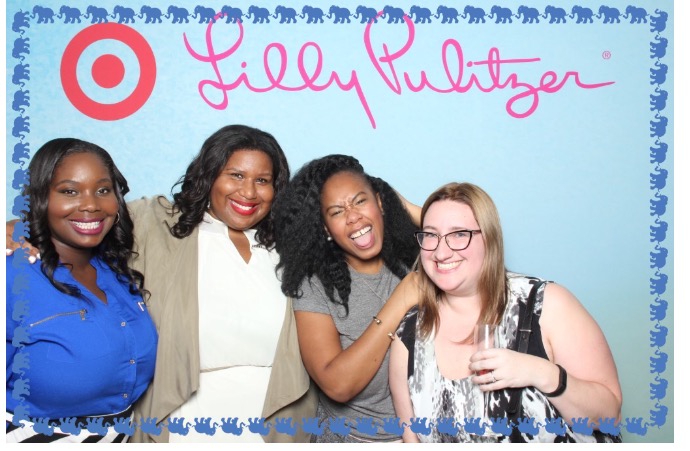 Now, who knew that this collection was going to sell out. Now I feel guilty for putting up my video and post up a few days late. I will say this. The collection was very good and worth the money. Just about all the pieces in the misses sizes also came in plus. I did a little video review and try on.
I know everything is gone and won't be restocked, but if you can find any of these pieces on Ebay for a reasonable price (I know I'm reaching) then, I would say get it but do not pay over $60 for it.
Checkout my video try on and review