Hey curvy girls all over the world,
If you love a good highlight and countour then get excited. Beloved beauty brand Tarte cosmetics, teamed up with  social media star, Makeup By Shayla to create a contour palette. If you're an Instagram junkie like me, then you know who makeup by Shayla is. However, for those of you who aren't on the gram all day everyday, Shayla is a professional makeup artist. She gained a huge online following from her super sexy selfies and flawless makeup skills. I've personally been following her for about a year and I always get good tips from her Youtube and Instagram videos.
The collaboration between Makeup by Shayla and Tarte was unexpected. In an industry where there are few women of color that snag beauty deals, this match up makes total sense. The tarte tarteist™ x MakeupShayla Contour Palette
is geared toward women of all shades. The palette features highlight and contour shades that will work for light to deep skin tones.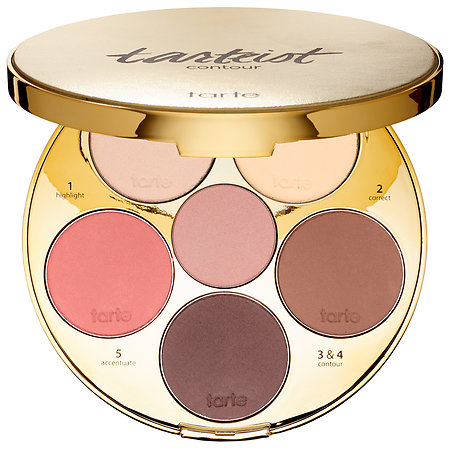 The palette consists of 6 shades that include a blush, highlight, corrector, and two contour shades to give you that sharp high cheek bone look. Hurry and snag this palette now because it is limited edition. It was originally released a couple of weeks ago on Tarte's website and sold out in a day. It's now available at Sephora. Snag it before its gone.
Get the palette tarte tarteist™ x MakeupShayla Contour Palette