It's not too often that celebrities who are plus size get to create their own clothing line. Mainly because we still live in a society that is bias against plus size people. Especially within the fashion realm. So, it was a happy surprise when E News host Nina Parker announced her "Nina Parker Macy's plus size clothing line."
When it comes to plus size celebrities walking red carpets and doing television appearances their stylists have a difficult time finding clothes. I think there's a few reasons why. I personally believe some stylists lack the knowledge of the plus size designers that are available to them. Second, when celebrities have to make an appearance they want to wear the big designer or popular brand names. Majority of those brands don't offer plus.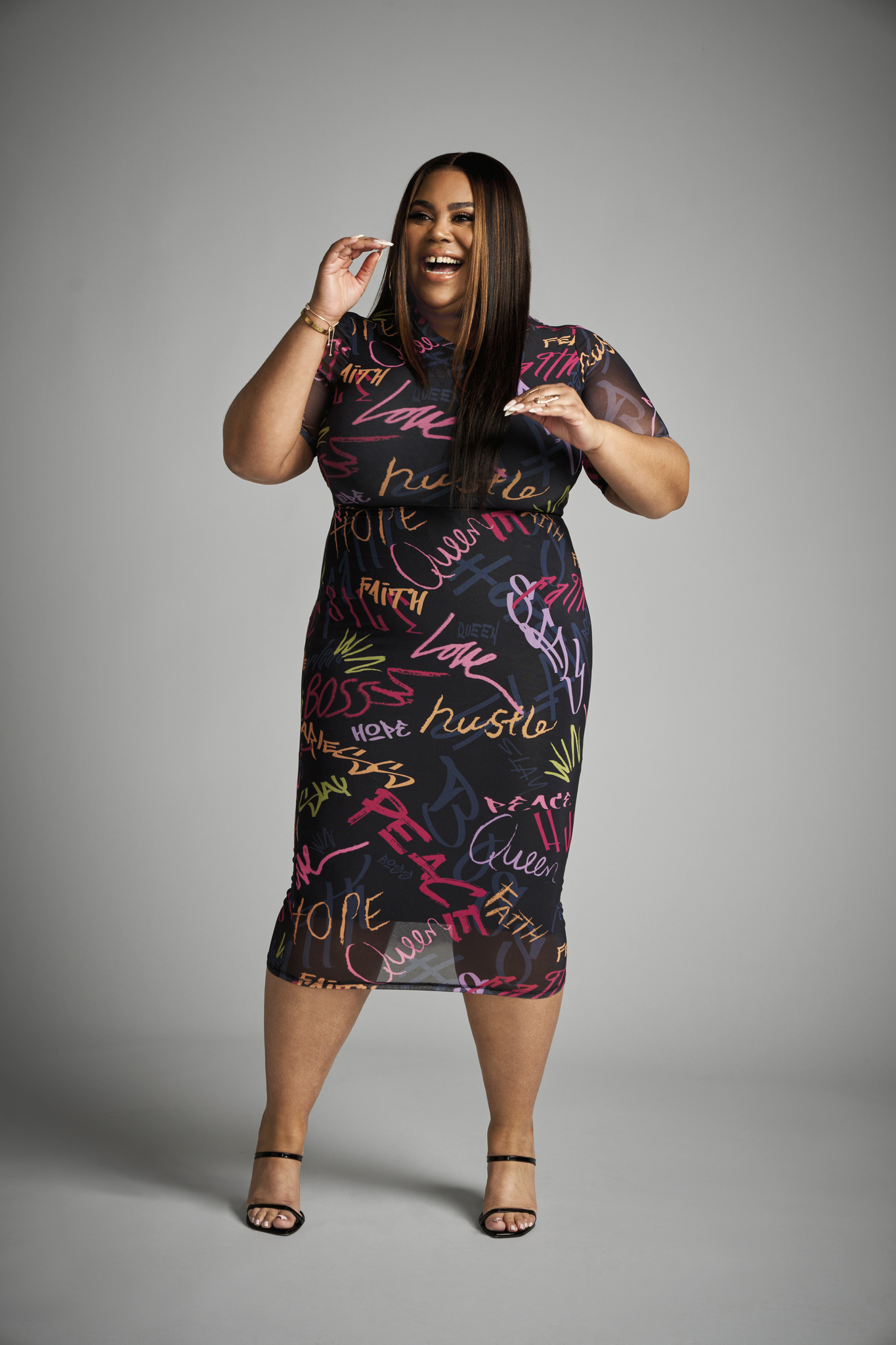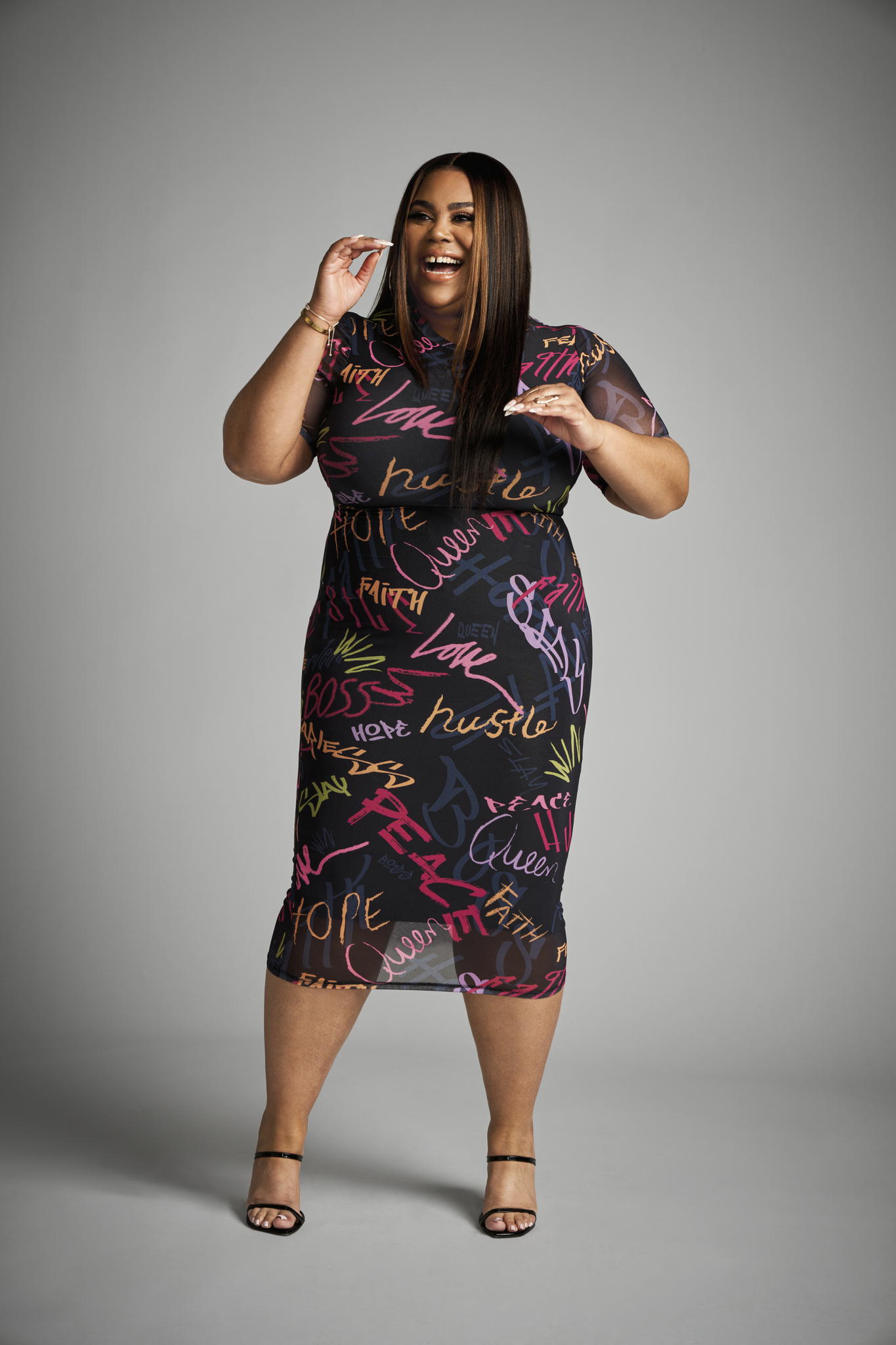 Nina Parker knows this all too well. That's exactly why she decided enough was enough and created her own plus size clothing line. I had the pleasure of sitting down with Nina on Zoom to discuss her history making collection. Yes! You heard me correctly. HISTORY MAKING!
Nina Parker Macy's Plus Size Clothing Line
Nina is the first black plus size woman to have a clothing line created with and specifically for Macy's. Meaning you can't get this clothing line anywhere else but Macy's.
The Nina Parker Macy's clothing line launches today and is available in sizes 0X-3X. In September you will be able to shop the plus size line in sizes up to a 4X. Prices range from $49 for a top to $149 for a two-piece short set.
When it came to creating her own line Nina says she had the idea for a while. She talked to her management team about a year ago and they began to get the ball rolling. Her team was able to connect her with Reunited. A design house for retailers, brands, influencers, and of course celebrities.
After connecting with them, they brought the idea to Macy's and now we have the Nina Parker plus size clothing collection.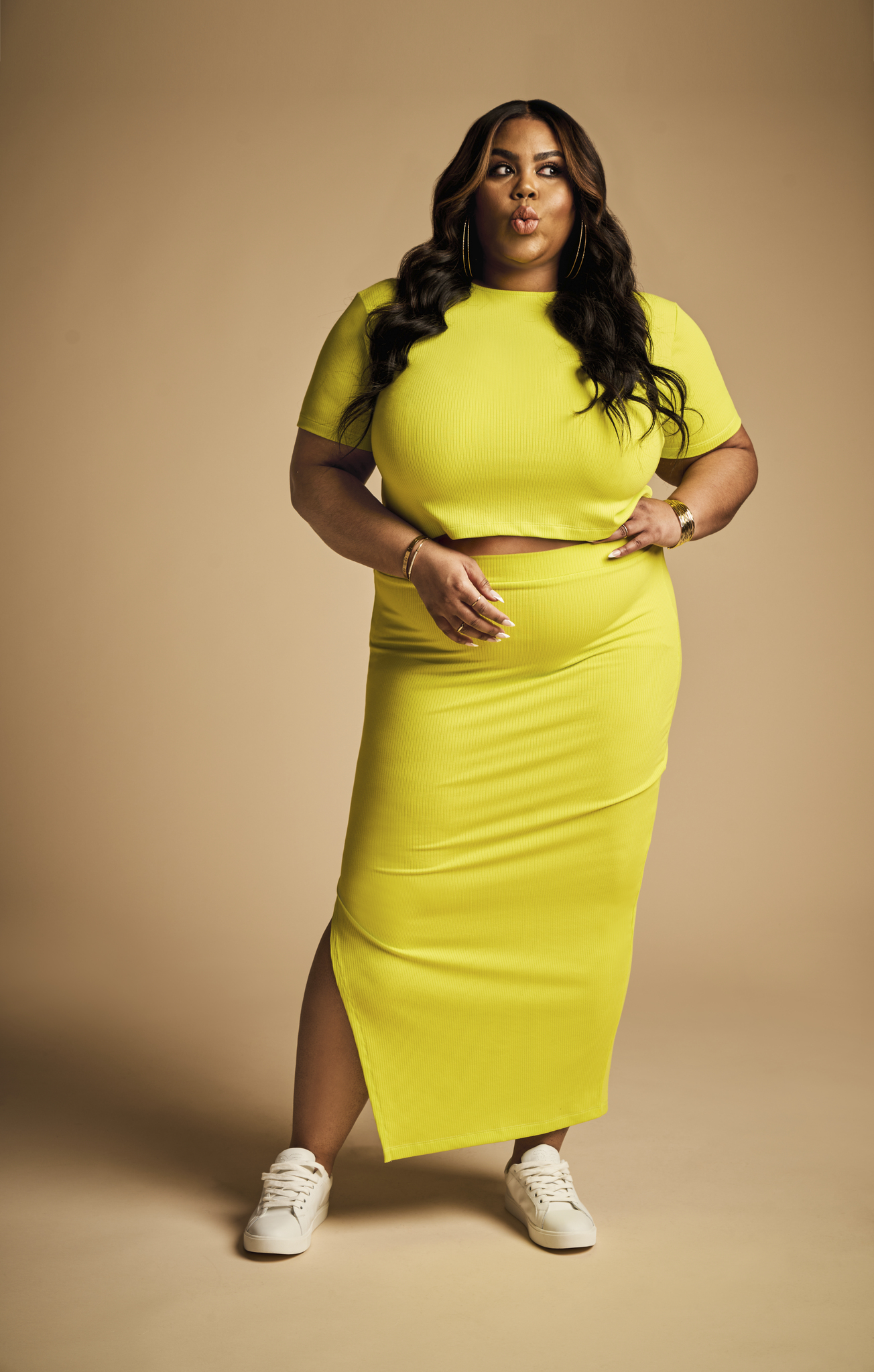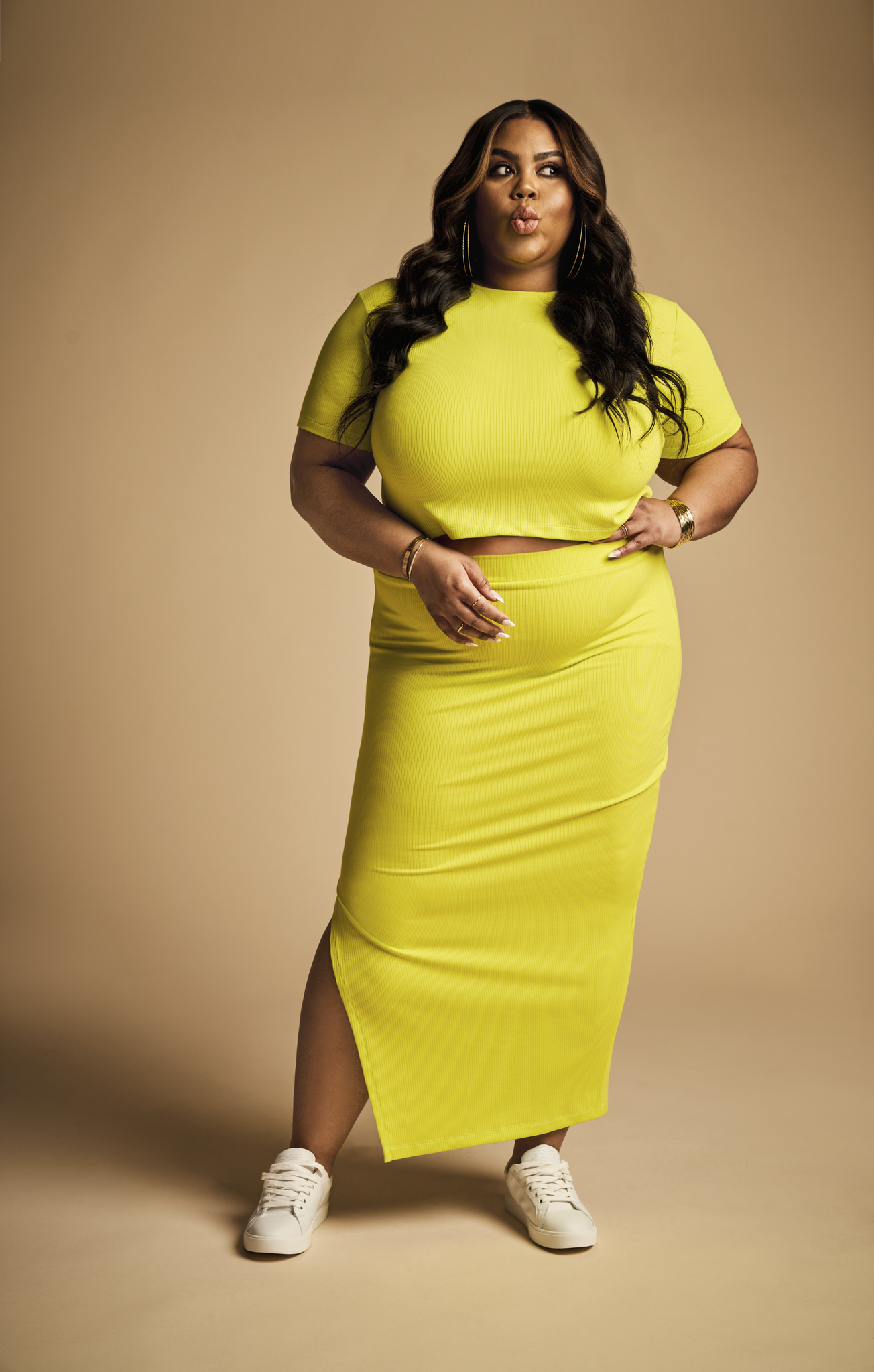 Finding Inspiration For The Nina Parker Macy's Plus Size Collection
As for inspiration, Nina says, " I would literally just see people in the street or a look that I liked. I really love the sweatpants with the trench coat look and I found it really hard to find a trench coat for plus that was flattering. So it was like okay, I gotta make my own."
"Things like that where there's these really cute moments in fashion that aren't always super dressy. Casual moments. They don't make them for plus size women. And I'm like dang I want to wear a hoodie under a trench coat and not feel like the coats too small."
"I took all those things into consideration when making the line."
The Challenges Designing For A Plus Size Body
When it came to designing the line, Parker was very hands on. She was focused on the fit and the cut. She says, "I had a say in who the fit model was. For me when it comes to buying plus clothes I like to see what its going to look like on the person wearing it."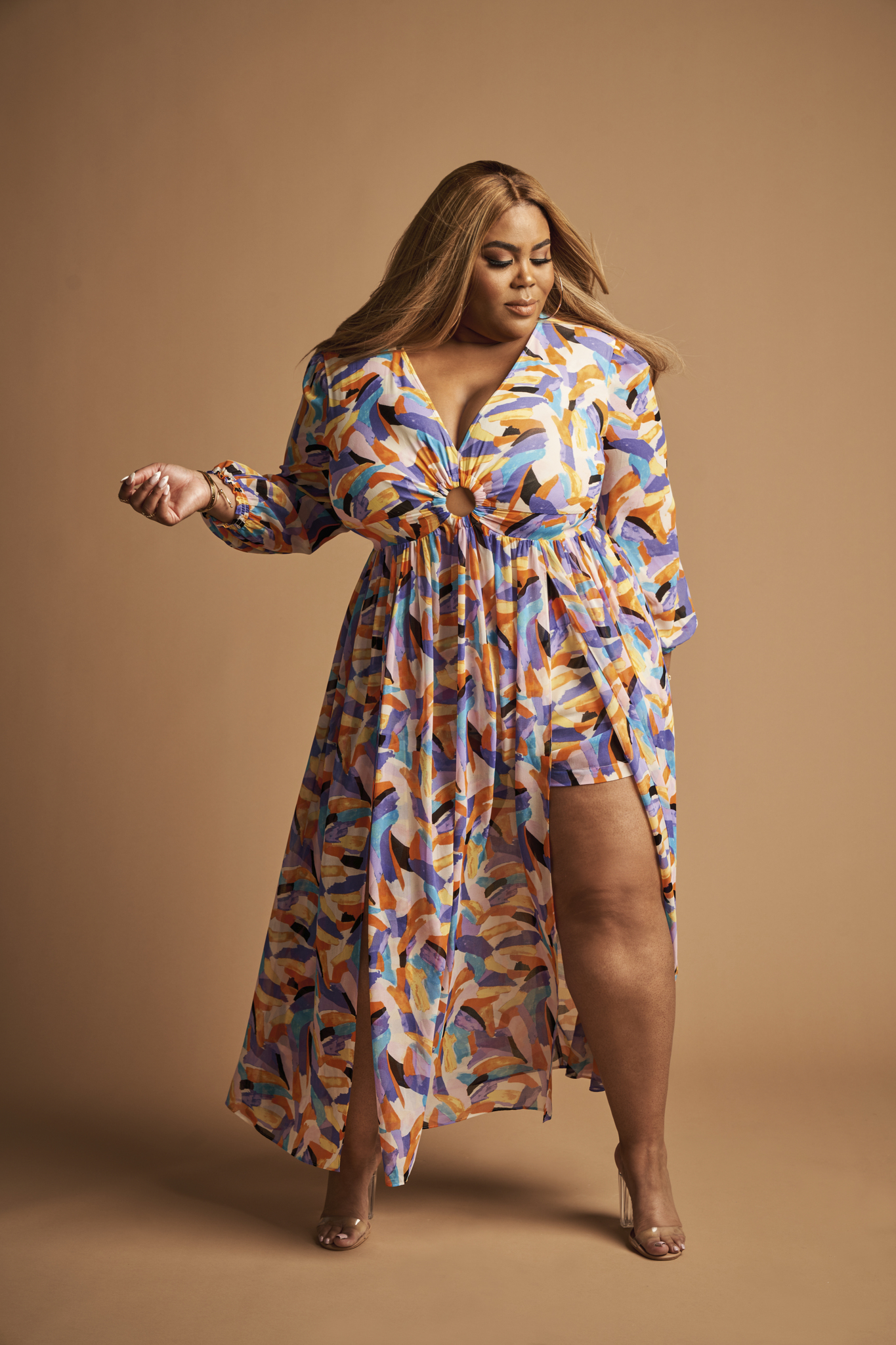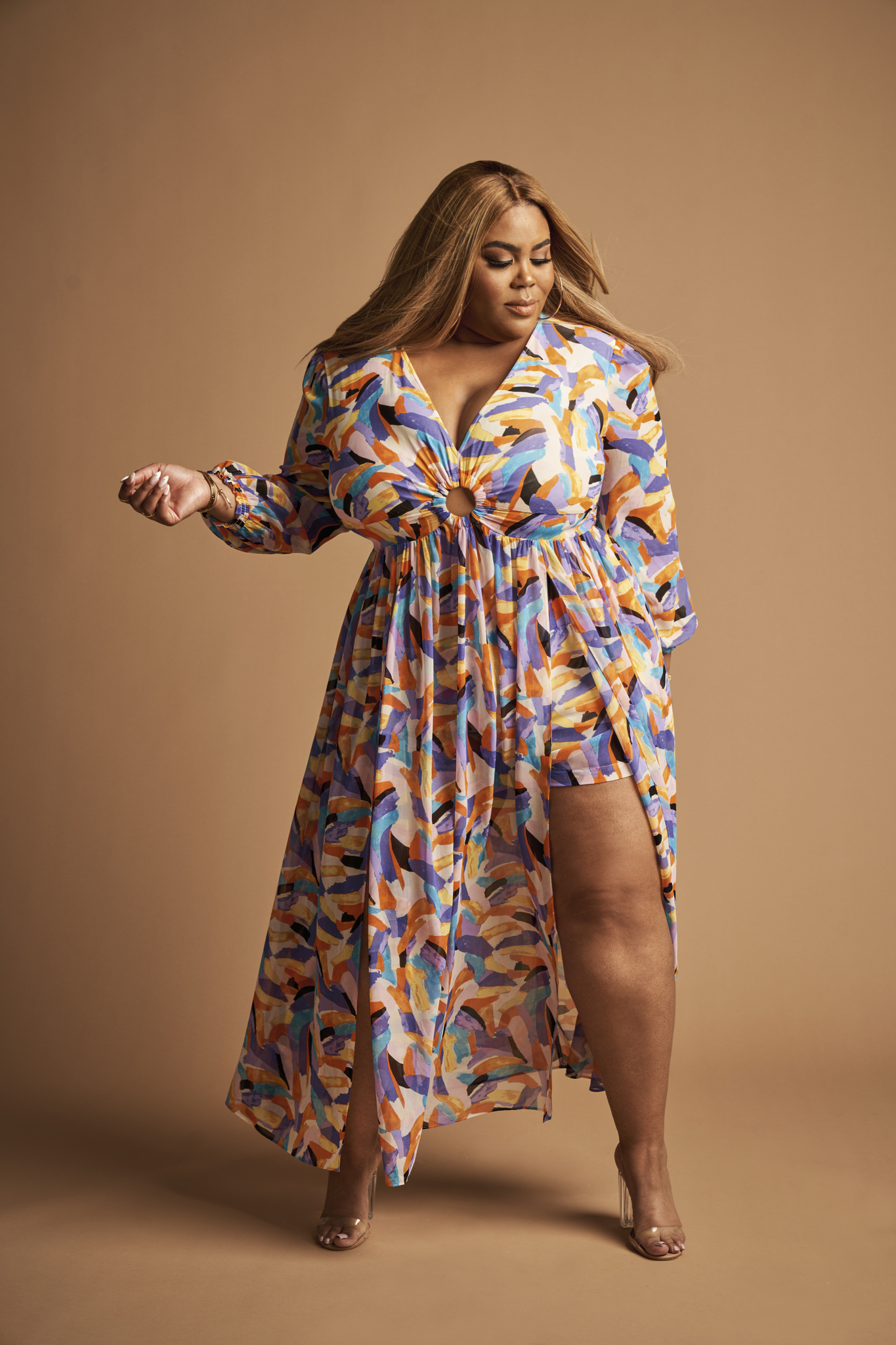 "The problem with a lot of plus models is that they have flat stomachs. But I don't. For me I want to know what its going to look like if I have a bulge. So, it was really important to me that we had a fit model that had a little bit of a tummy. Her arms were thicker. Her calves were thicker. Those are things that were really important to me."
"I'm in everything. There's nothing that happens that I'm not apart of. I don't just pop in and say yes or no. I'm in every fit meeting. From the inseams to the length of the seams. What the zipper looks like. I'm apart of that from beginning to the end.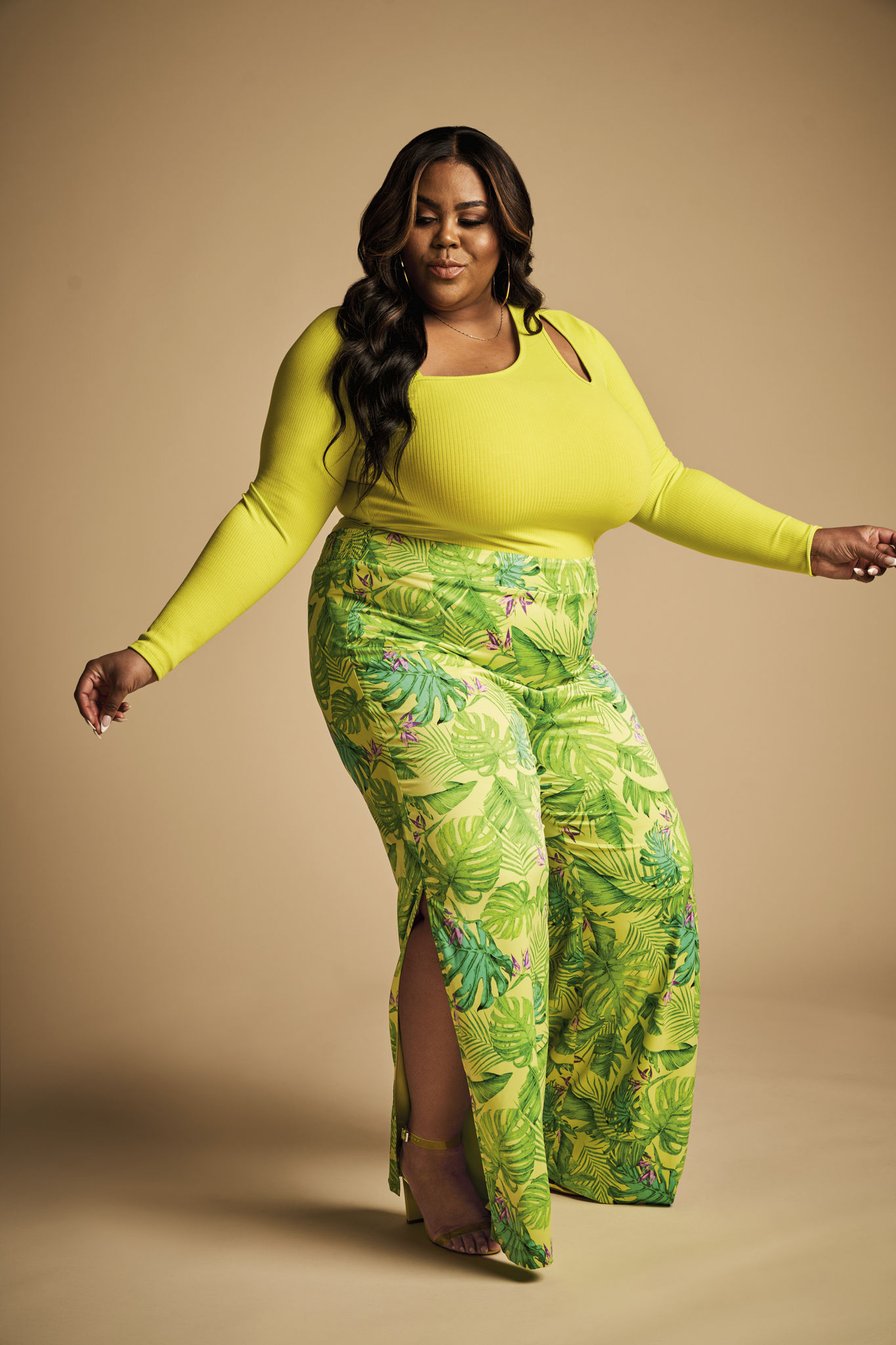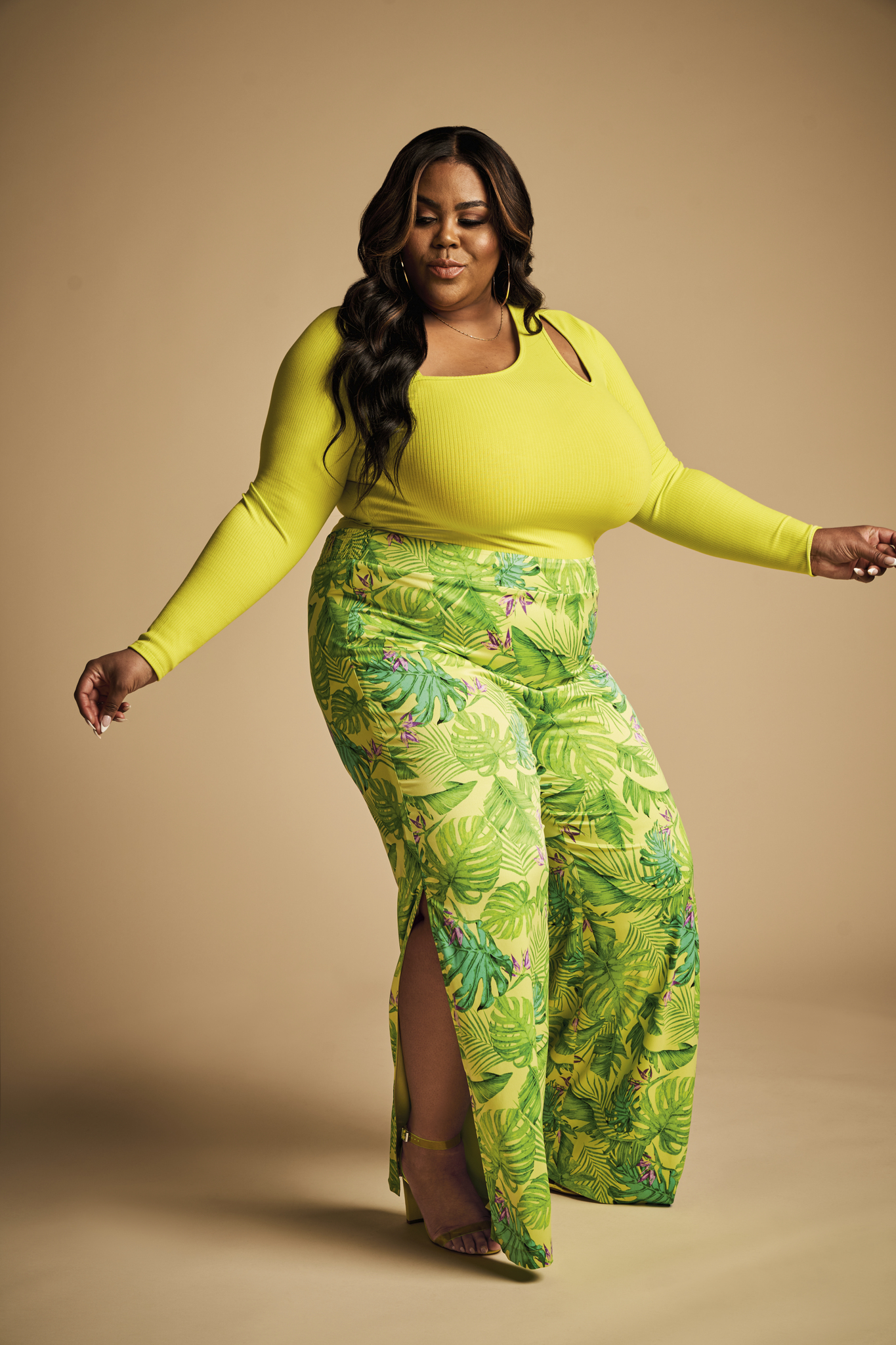 What To Expect From The Nina Parker Macy's Collection
Nina's clothing line is very much like her personal style. There's pencil skirts, midi dresses, distressed denim, and bright colors and fun prints.
Nina's team gifted me a few pieces and I was able to try them out before the launch. I can honestly say many of the pieces are figure flattering, trendy, and just plain ole cute. Most of the pieces have stretch. Some pieces you can size down in. The tops are big boobs friendly. You can still wear a bra with the some of the cutout and sleeveless tops.
Checkout my review via the Stylish Curves Youtube channel below.
As for shopping the collection, you can shop it online. However, it will be available in select stores. Nina says, the collection will be available in 75 stores across the country. Her hope is that it will be in every single Macy's store after May 2021.
"It was really important to me, and I had this conversation with Macy's that not only is it in some stores but also the placement is in the front of the store. Because a lot of the times, I made this joke that when you go buy plus clothes you feel like you're going for a drug deal because they have it in the corner by the bathrooms."
"Listen, we don't want to feel ashamed when we are purchasing these clothes. Macy's has made a commitment to put this upfront and center and letting women know how important they are to them. This is something you can go into the store and come out feeling amazing. I think Macy's is saying we are not perfect but we are listening."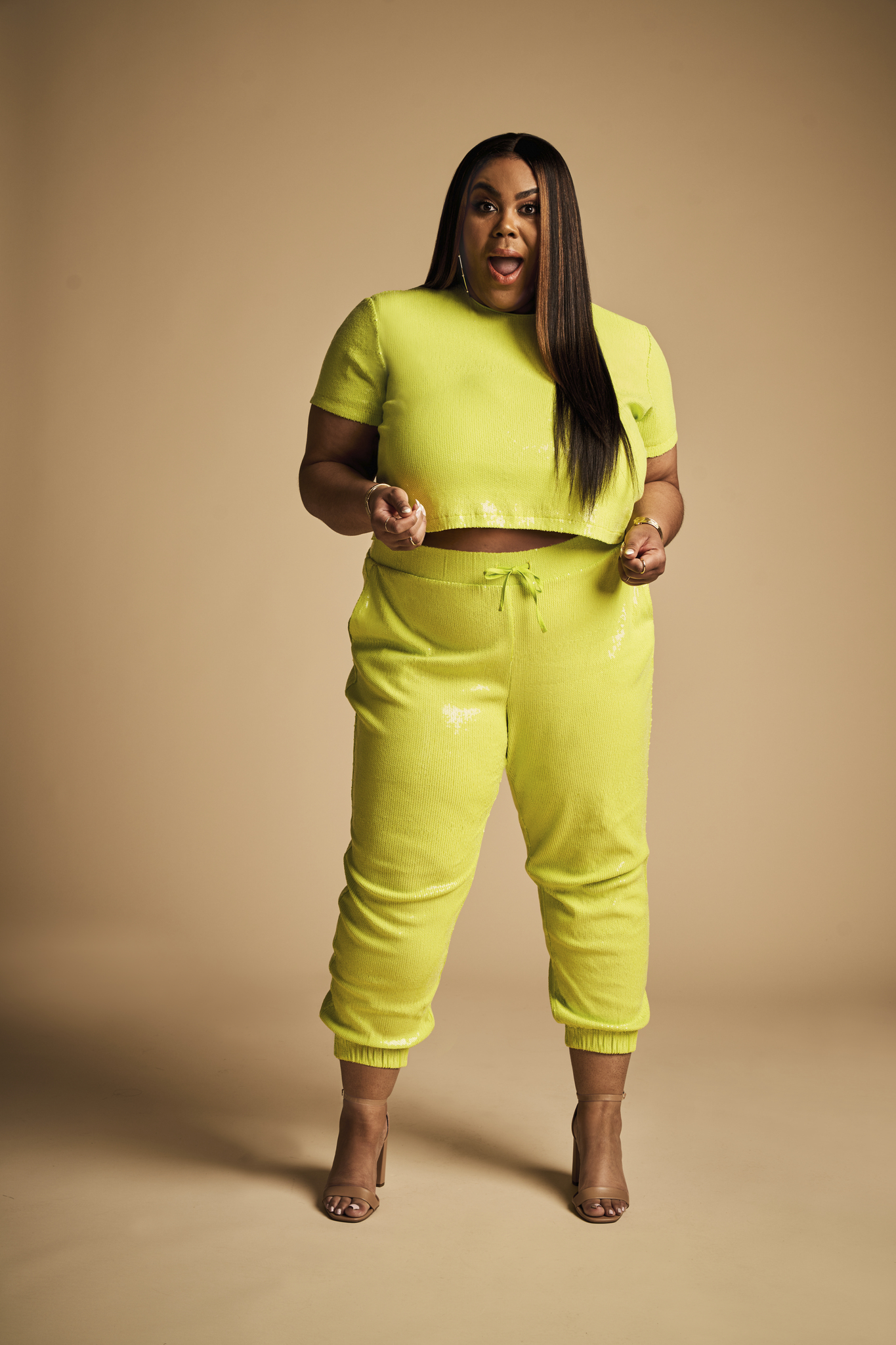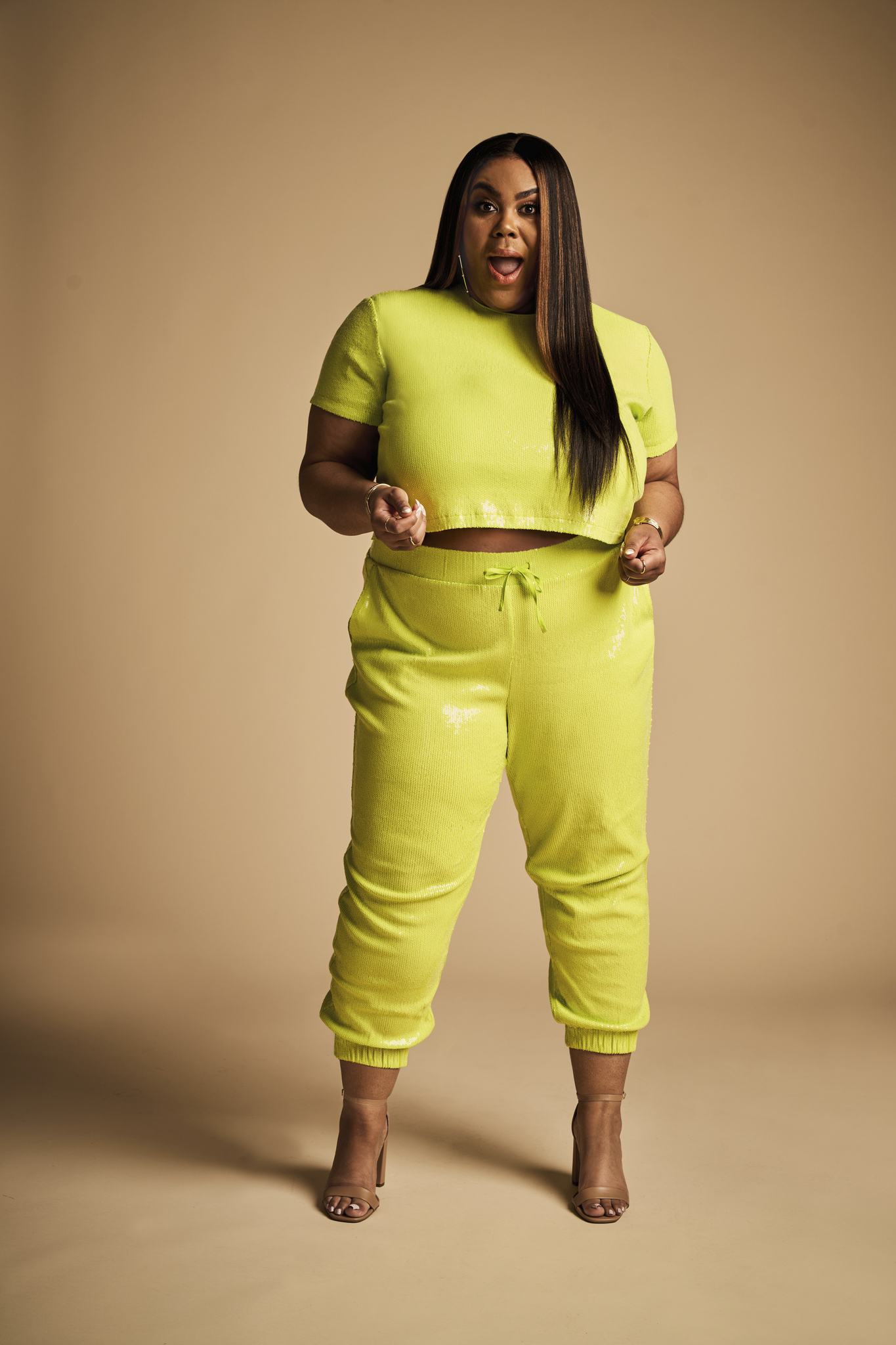 Her personal favorite piece is the hustle mesh midi dress (first picture above). Nina says, she picked every single word on it. "It was always hard for me to find like a nice slinky dress that was professional but also I could wear out to happy hour later. It's really hot, sexy, and young in the fit. It's going to suck you in, in the right places and pop you out in the right places."
What To Expect In The Future For The Nina Parker Macy's Collection
Don't be confused. This is not a capsule collection. Nina revealed that Macy's is invested in this line so its hear to stay. They are actually working on the November collection now. Macy's wants her to give them new stuff every month.
We can expect to see new cuts of jeans. She is going to give us all the the things she loves. We can expect non-boxy boyfriend jeans, sweater dresses, sequin joggers, and more.
You can shop the collection today at Macy's
Checkout my mini review of the gifted pieces. Subscribe to the Stylish Curves Youtube channel
Now checkout some of my top picks from the collection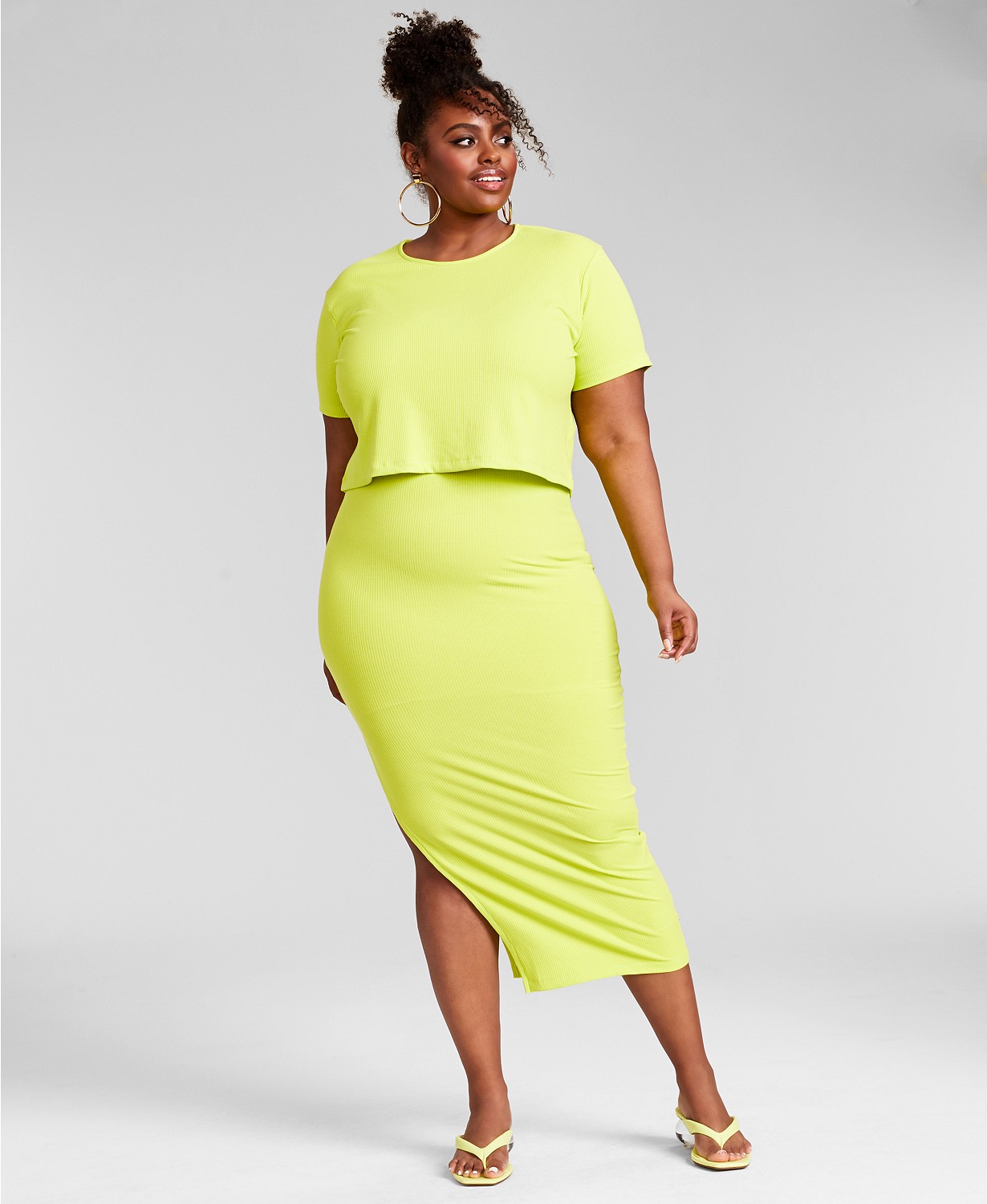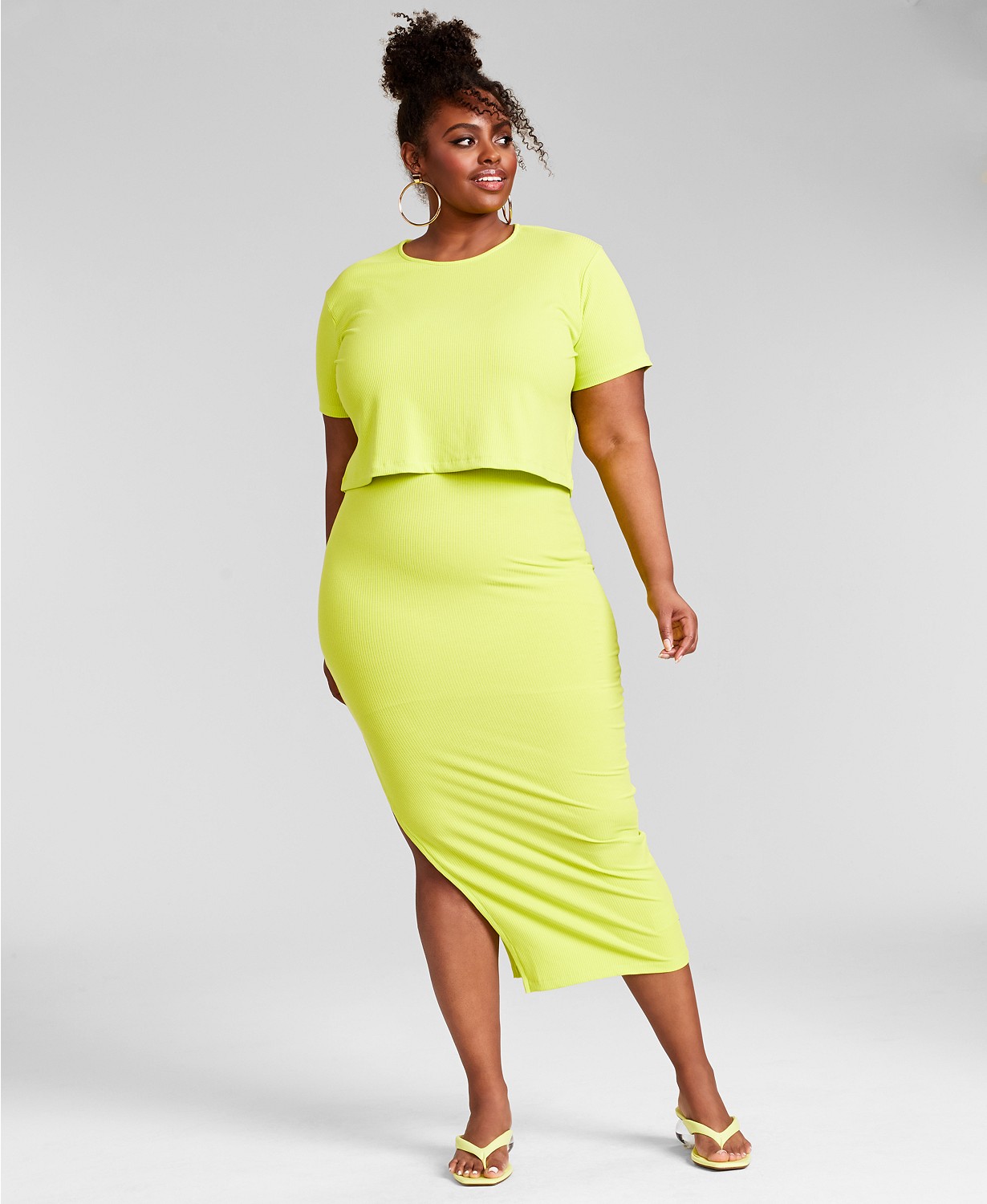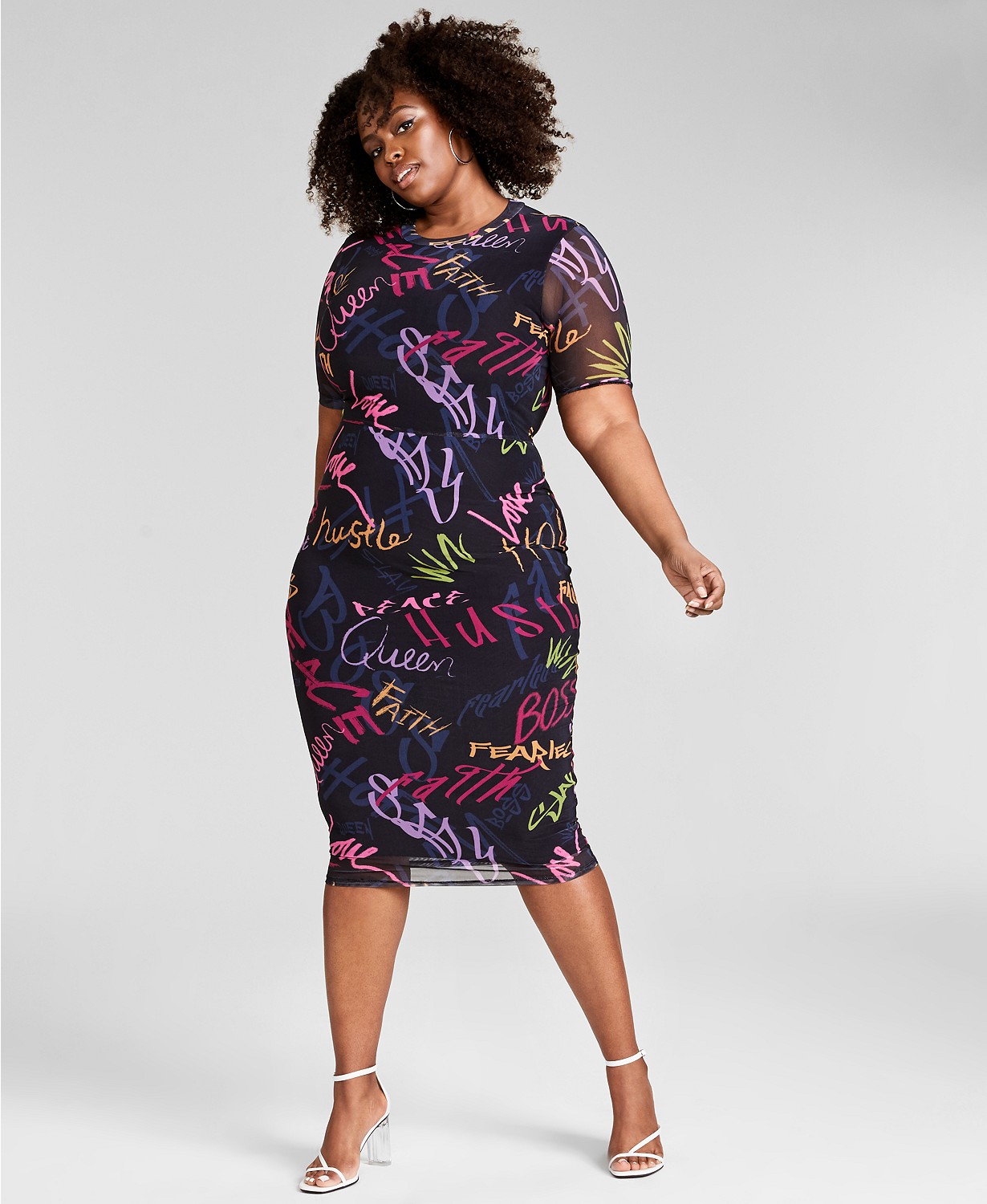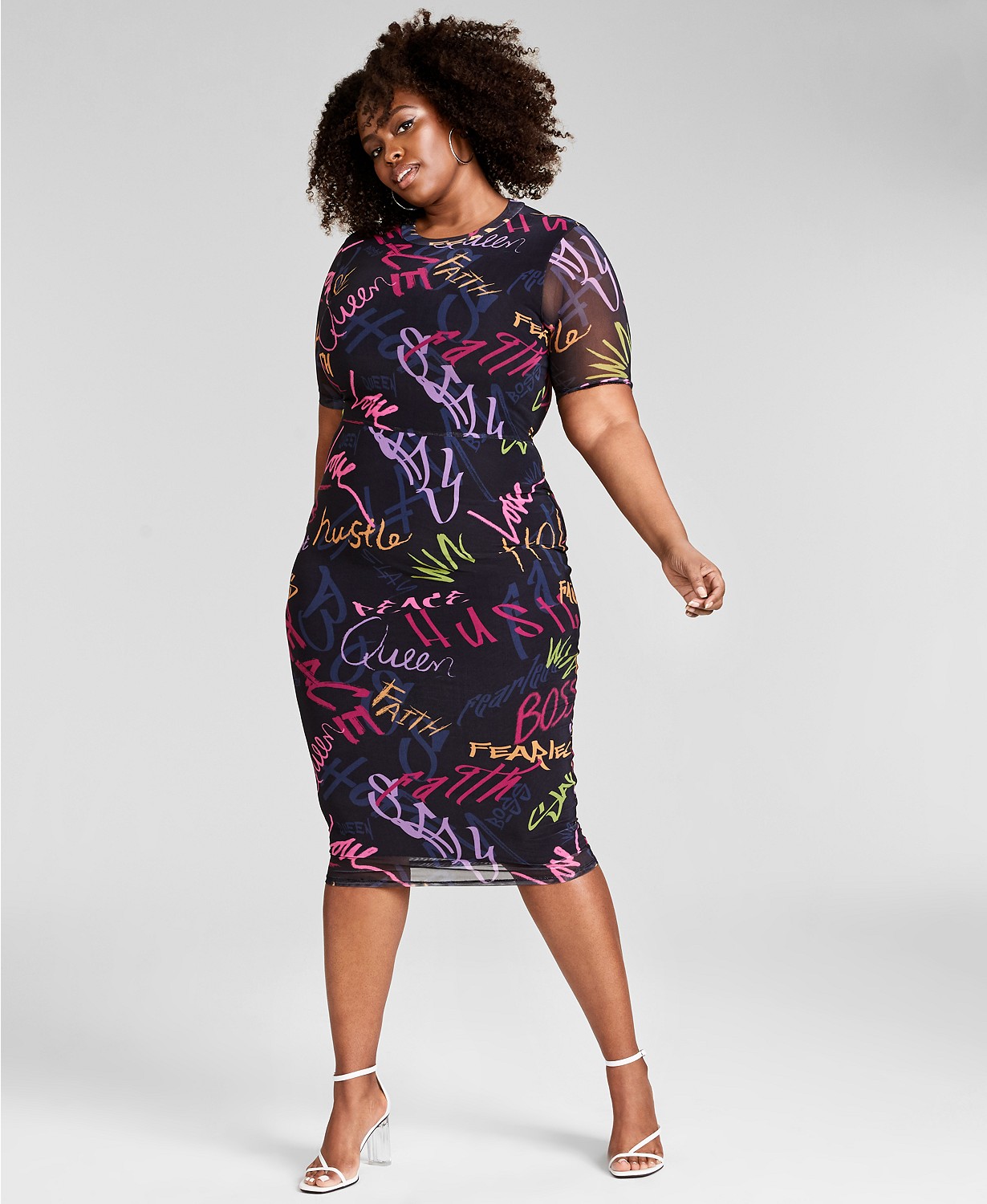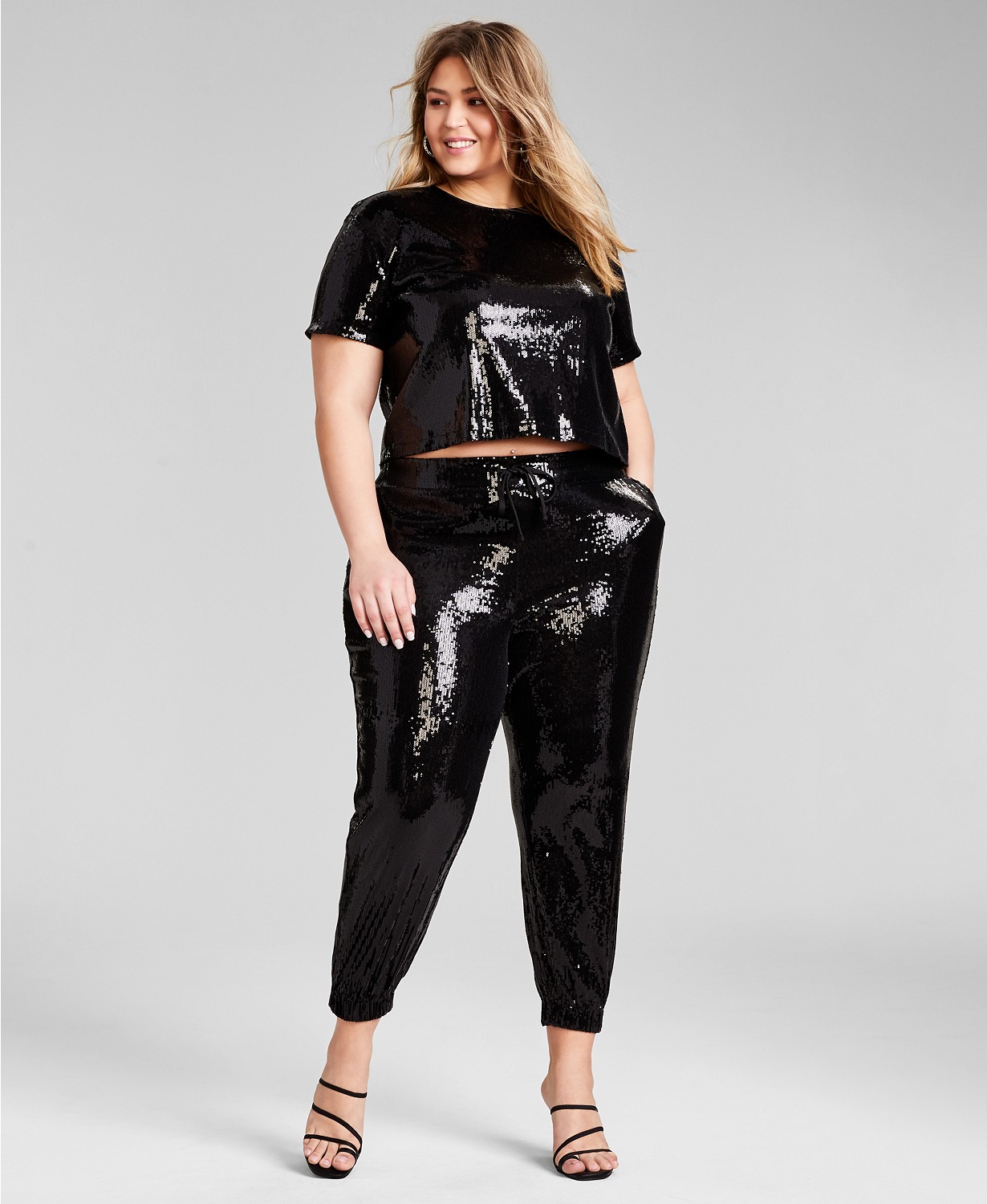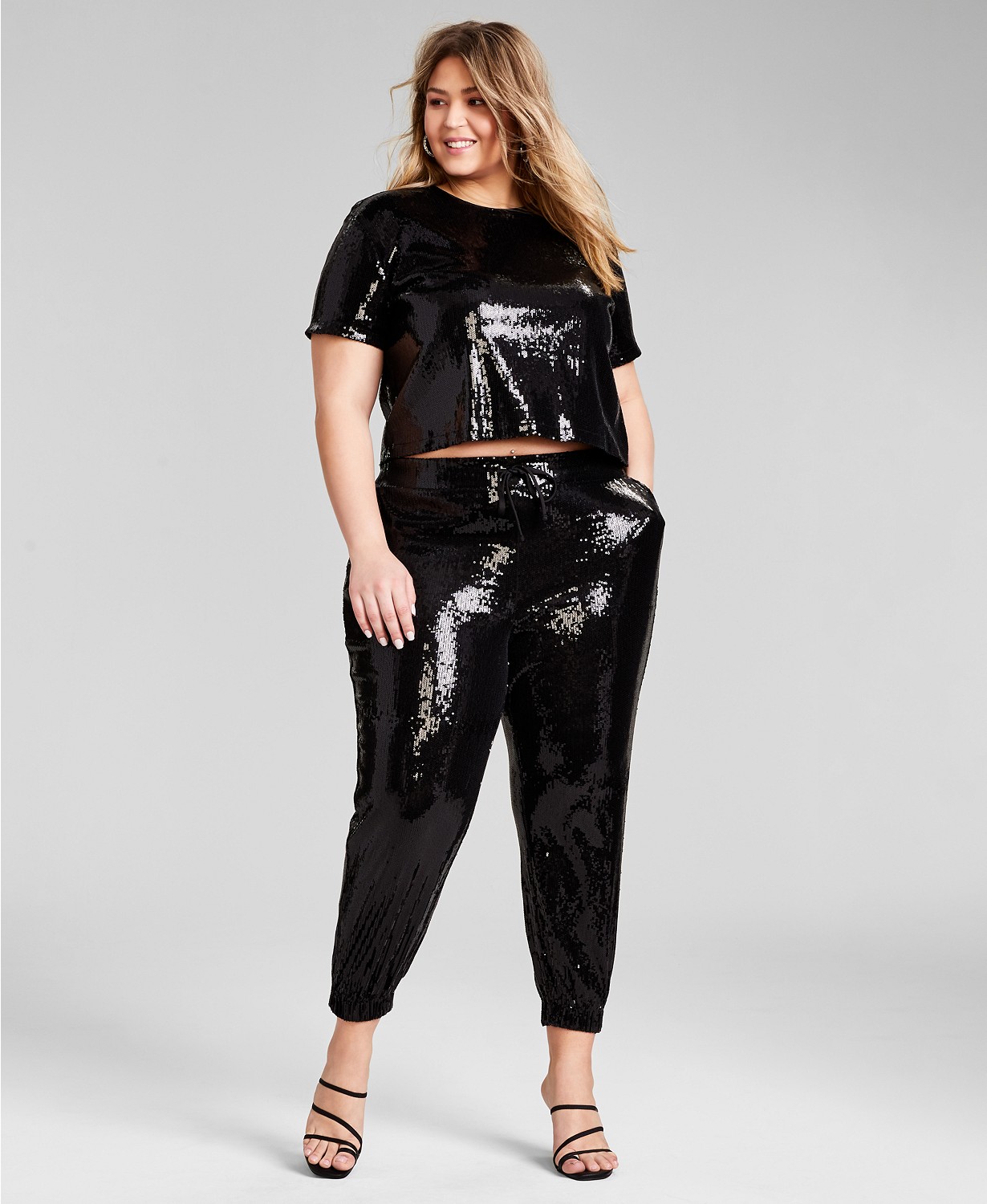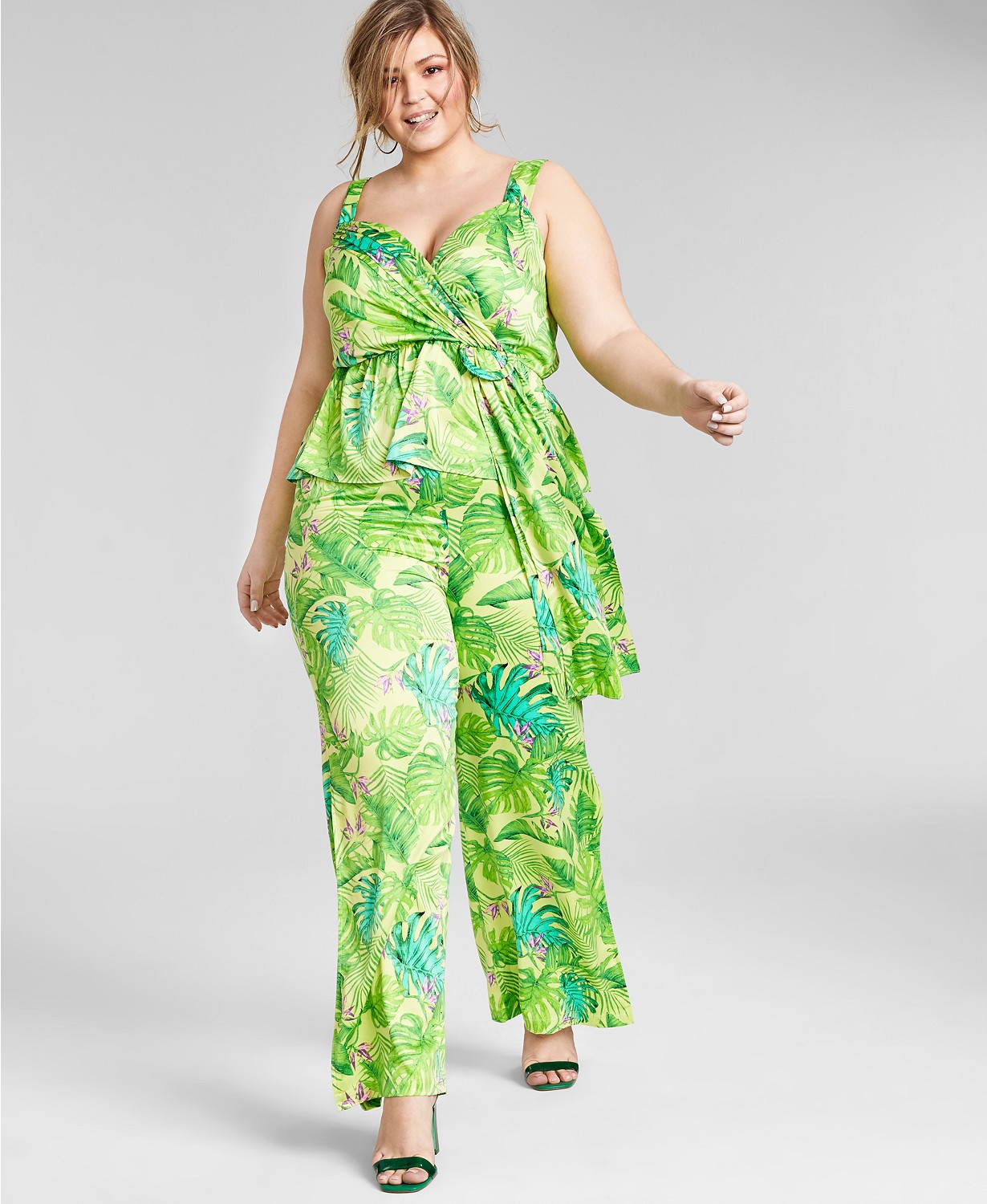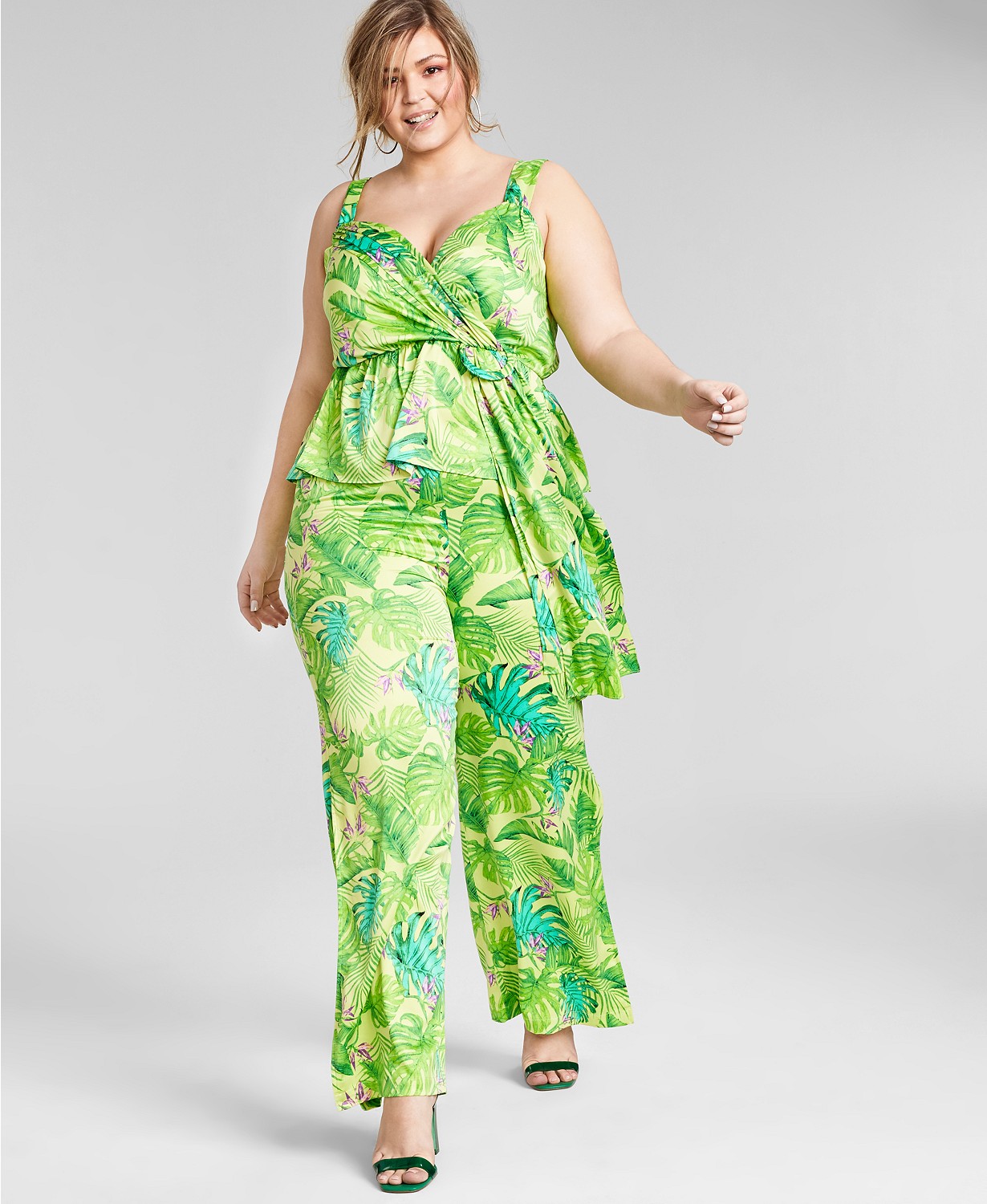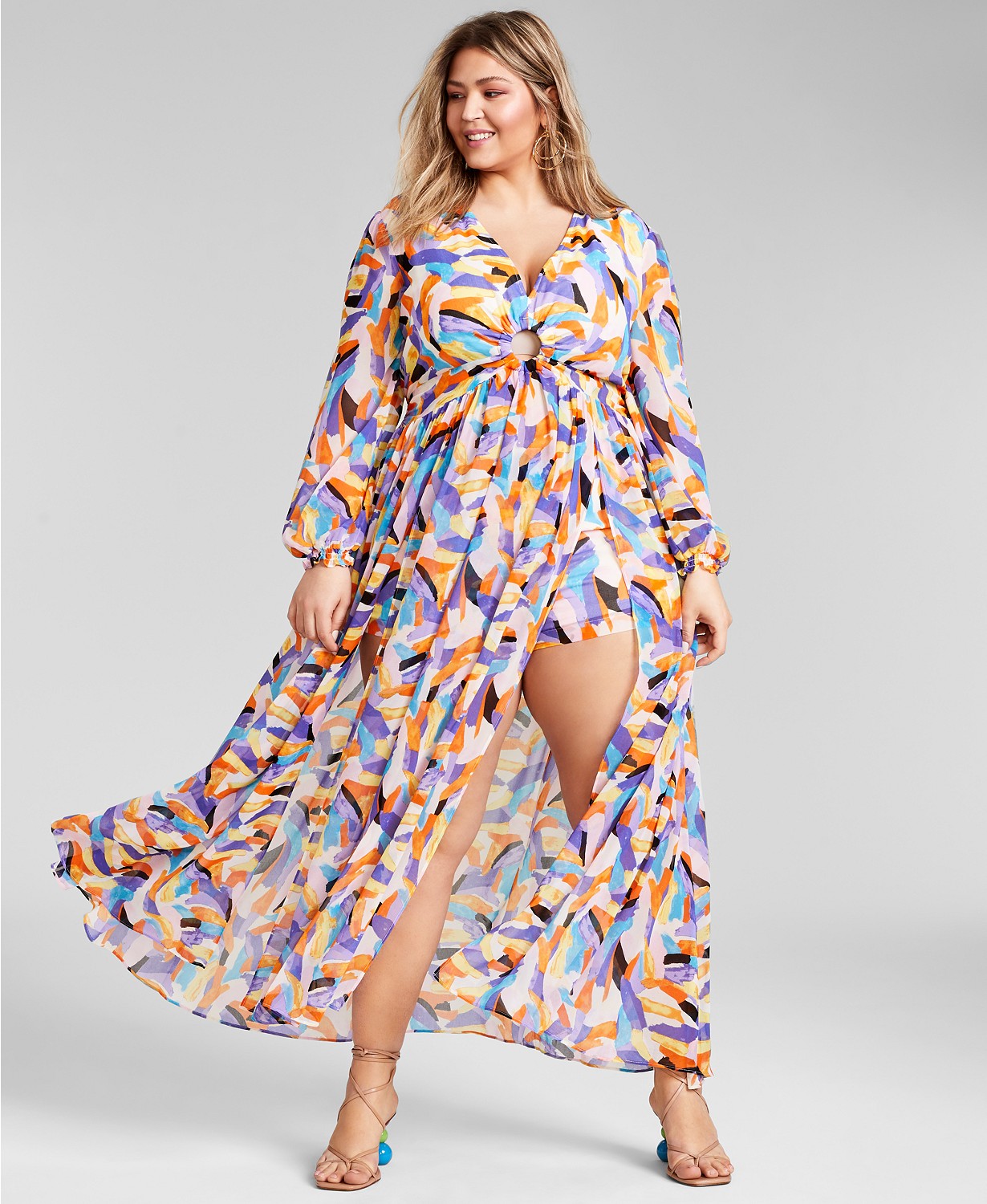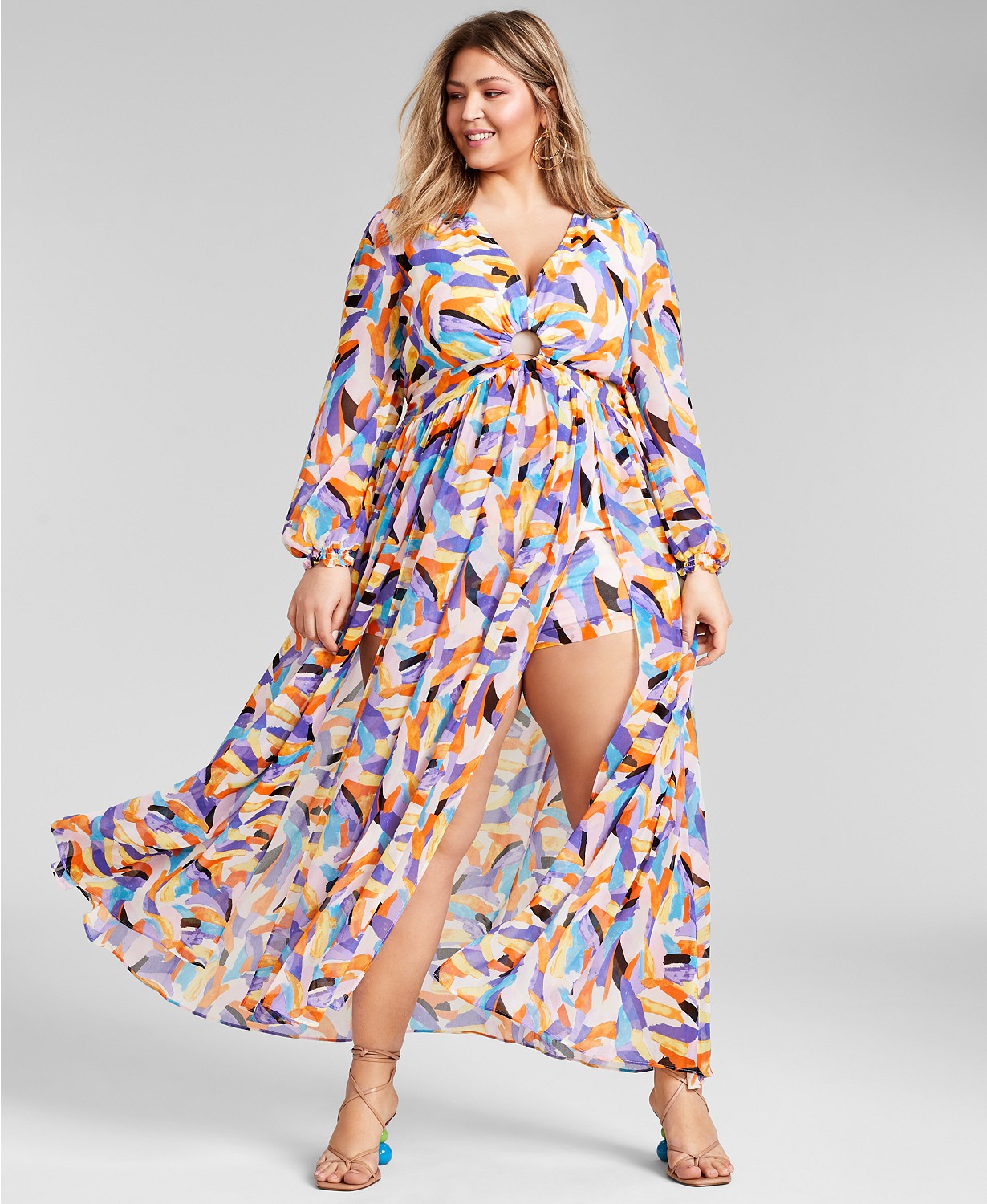 Also, here's me in the Hustle Dress. It's my fave piece too. I also love the tropical peplum top and pants.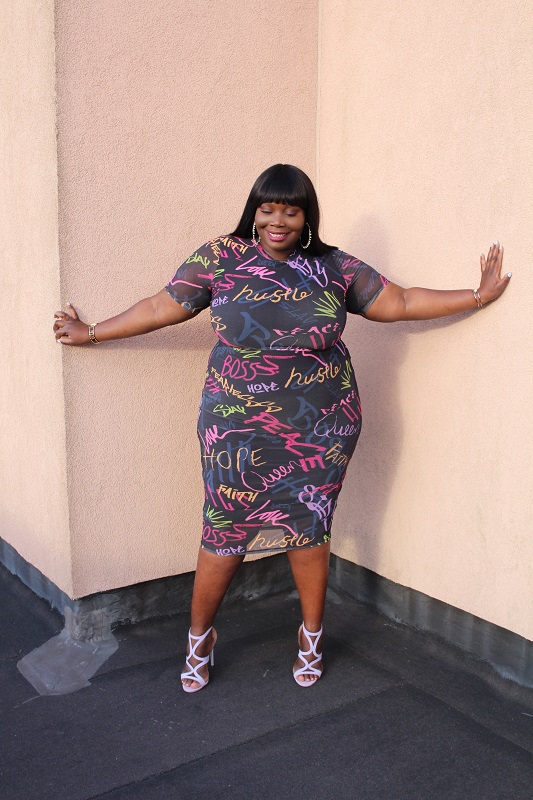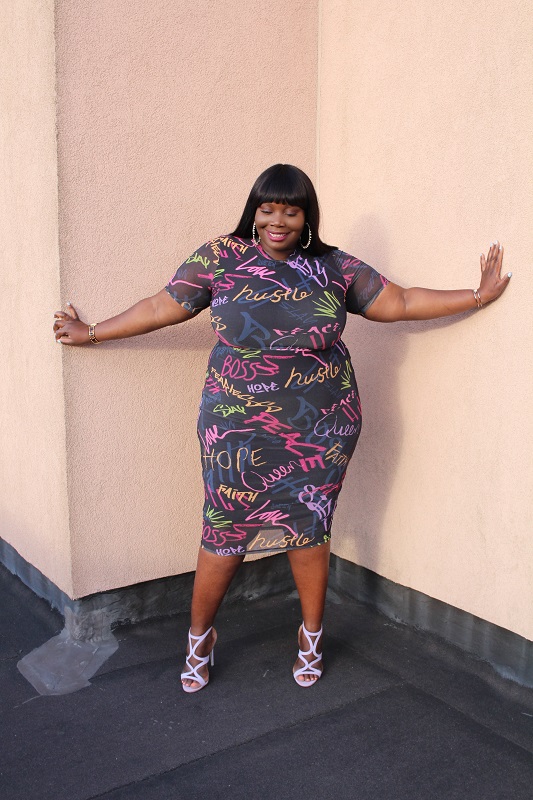 Which look would you rock?