Hey curvy girls all over the world,
On our fashion radar this month is Oprah Magazine Talbots collection. Talbots collaboration with Oprah Magazine and their resident Creative Director, Adam Glassman features a limited edition 7 piece capsule collection that will benefit Dress For Success. The collection is made up of spring florals in classic silhouettes and comes in misses, petites, and plus sizes.  Some of the pieces that caught my eye were a polka dot cardigan and a pair of drawstring miniature paisley pants. The collection is already available in stores and online. 30% of the proceeds will benefit Dress For Success. In an effort to continue helping the women of Dress for Success, starting today March 3rd-March 6th, Talbots is accepting donations of gently used clothing at all of their stores nationwide. So, if you have some items in your closet that you know, you no longer can fit or no longer like, then simply just bag them up and drop it off at your local Talbots location.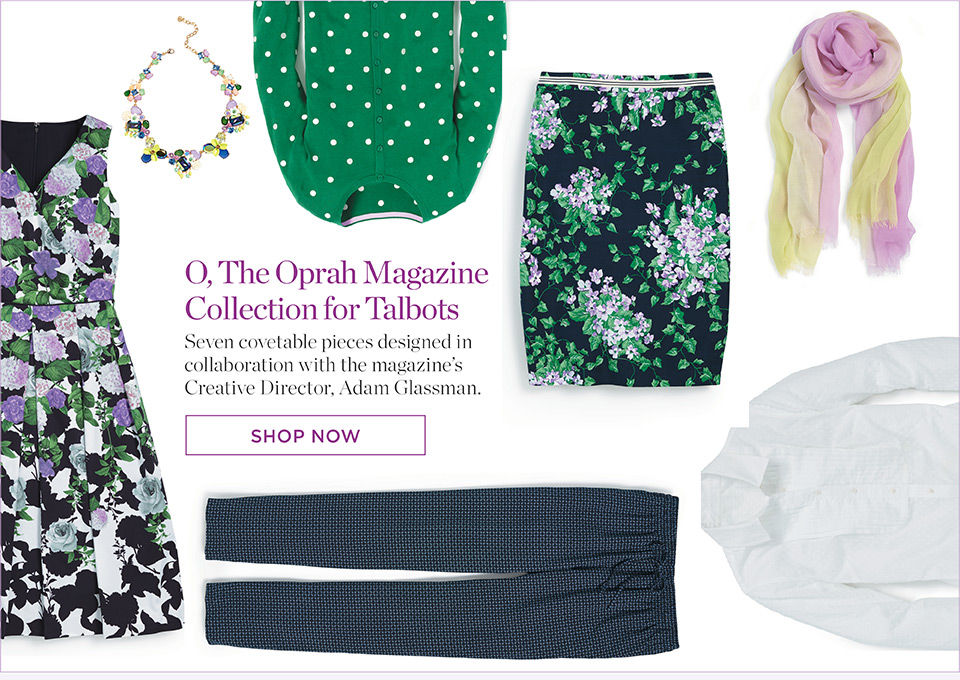 I had the opportunity to snag a couple of pieces from the Oprah Magazine Talbots collection and I must say the pieces are chic and cute. I had my eye on the green polka dot cardigan and and the white tuxedo shirt. I thought they would be two perfect pieces to rock with a pair of distressed jeans.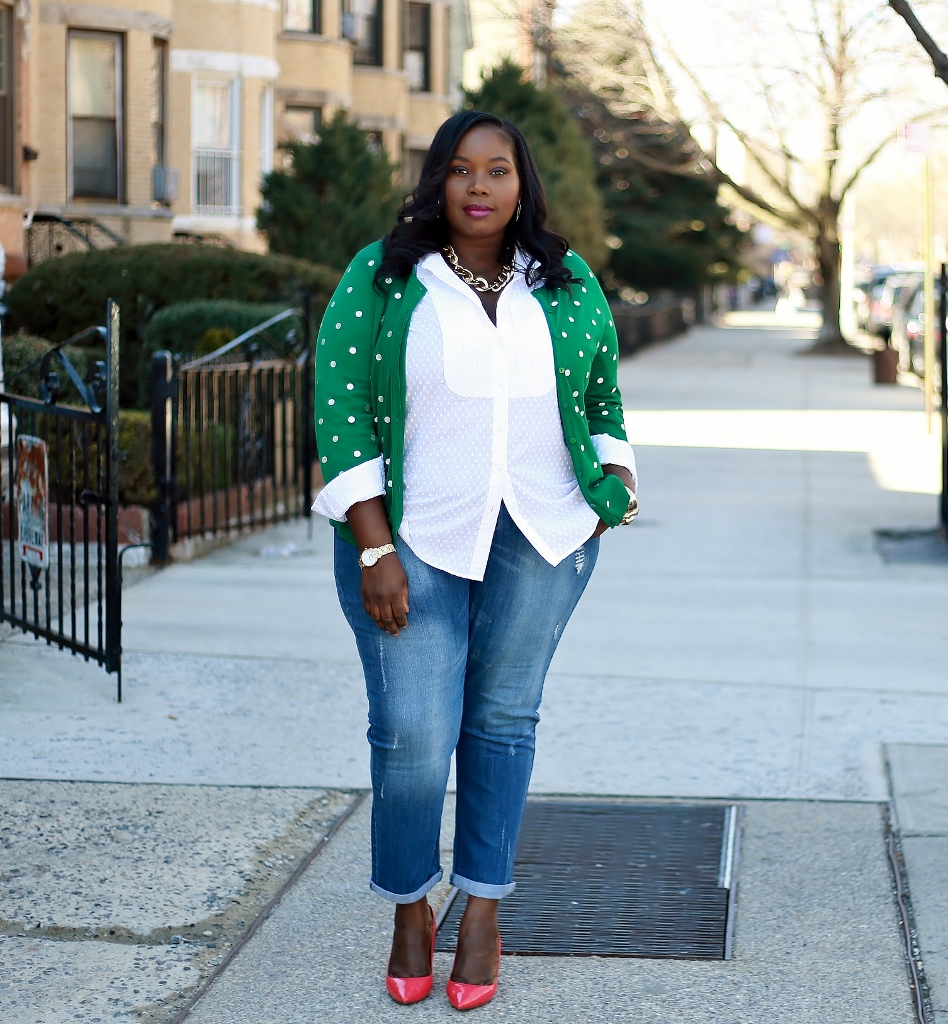 Talbots Cardigan, Tuxedo Shirt
I think people underestimate basics and how they can truly transform a look. I loved the green polka dot cardigan and I wanted to give it a casual relaxed feel so I layered it over the classic tuxedo shirt.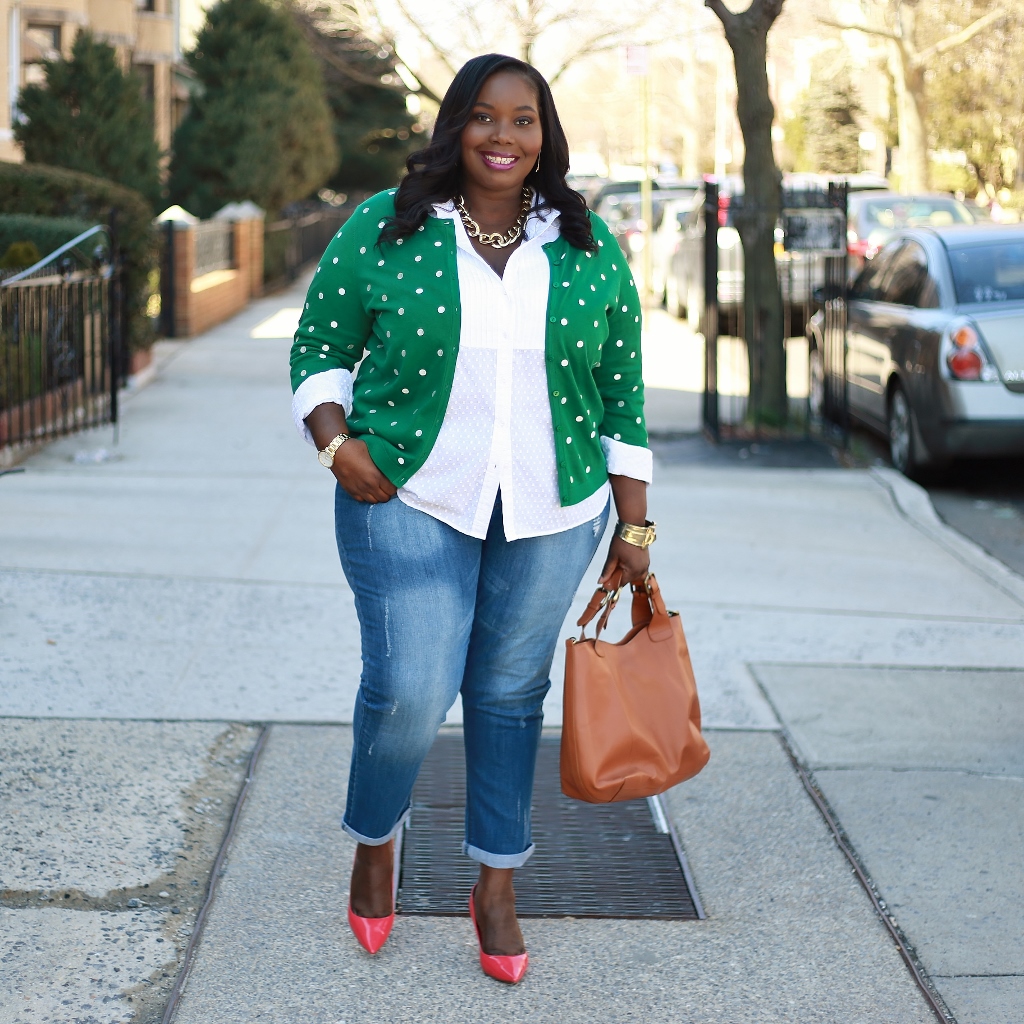 Teaming the two pieces up with a pair of distressed jeans added a youthful tone to the look.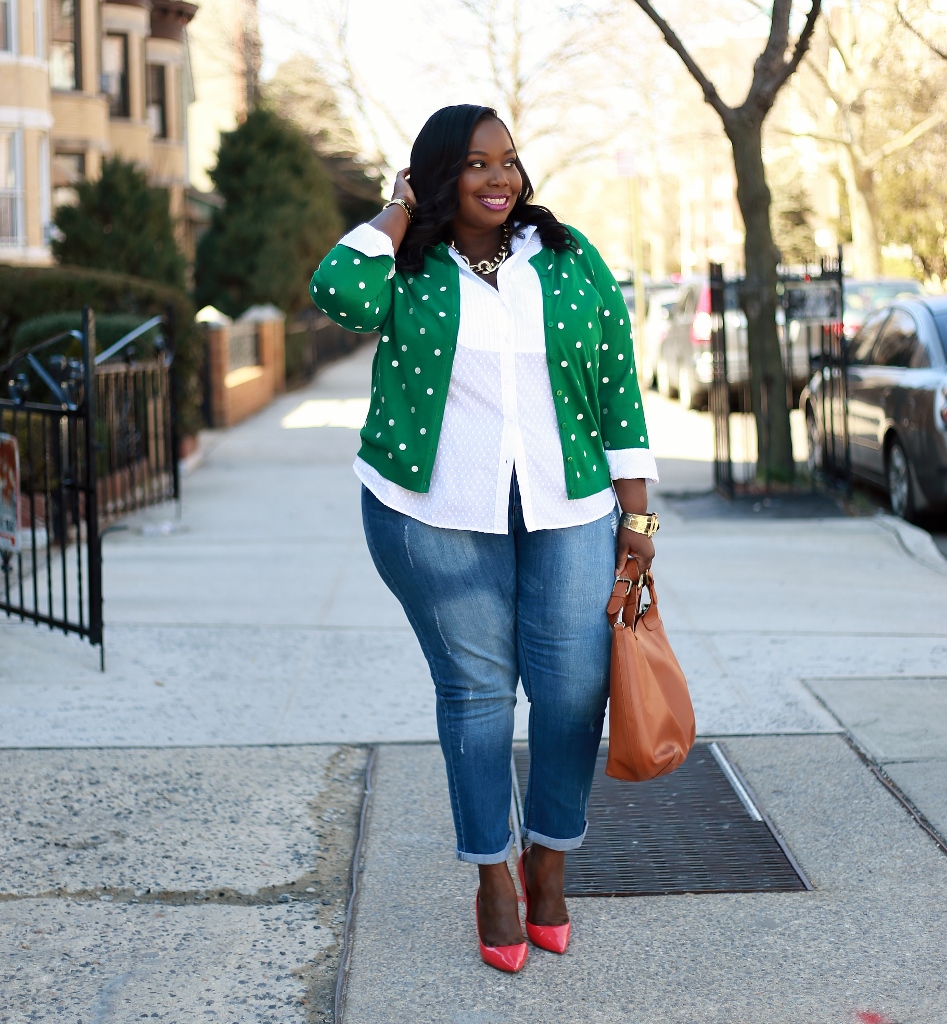 As for accessories, I went with a camel colored bucket tote bag, a pair of pink patent leather pumps, a gold chain link necklace, a chunky cuff bracelet, and a classic gold watch.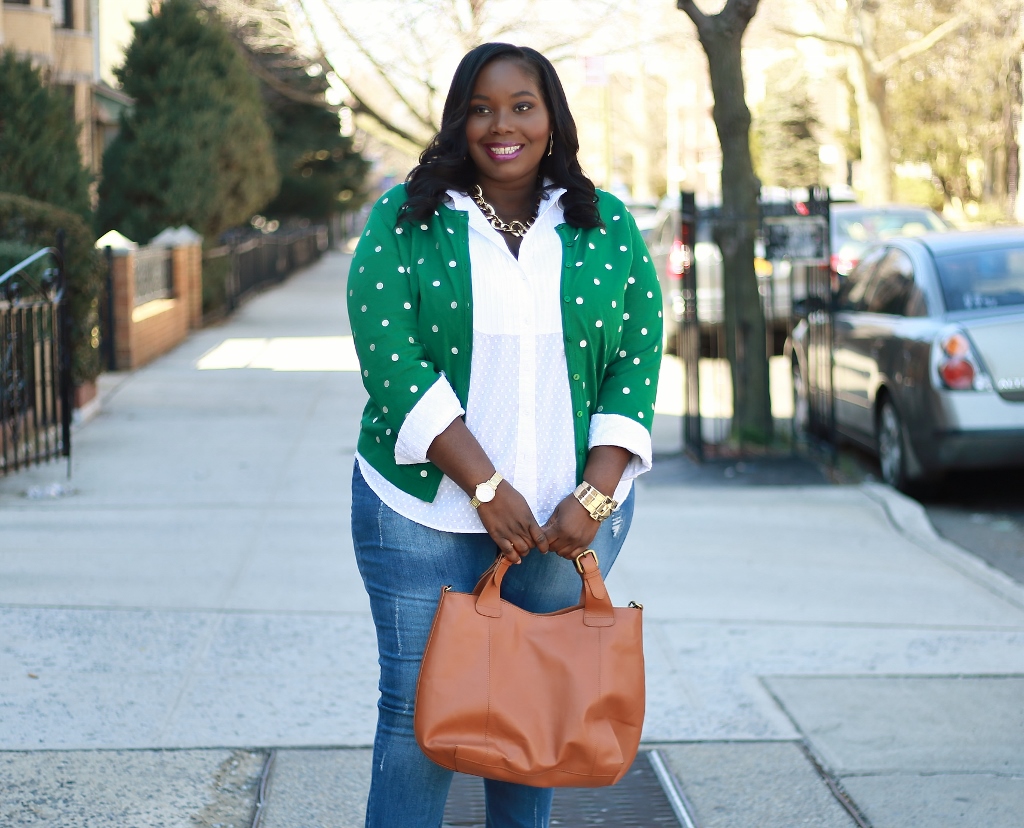 You can checkout more pieces of the Oprah magazine Talbots collection HERE
*Please note that I was gifted items from Talbots but all opinions are my own.