Hey curvy girls all over the world,
Today, I happened to be catching up on some of my favorite blogs and I came across this post on the Bomb Life discussing "Should you always dress for your body type?" (Read Here) and I was inspired  by it because I often thought the same thing.
When it comes to being a fashion loving girl who happens to be plus size, people always have a set of rules for what you can and can't wear. I feel like plus size women themselves like to stay within a box when it comes to fashion and personal style. Since I started Stylish Curves, I have always preached and advocated for plus size women to break the rules and wear the very things people say that they shouldn't or they think they can't wear.
Remember our breaking all the rules series. People went crazy when i said plus size girls should rock crop tops.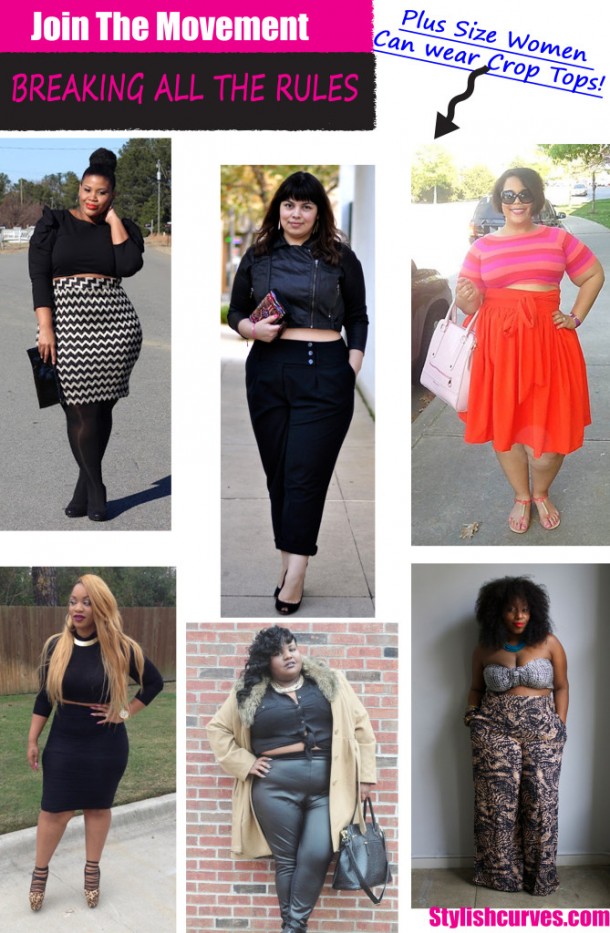 The reason I never subscribed to certain fashion rules is that I never ever wanted to be put in a box and limited. Especially not with fashion. Fashion is supposed to be fun and experimental. It's one of the reasons we love seeing celebrities walk the red carpet, it's one of the reasons we love seeing what designers come up with each year. I am an apple shape (I carry most of my weight in the middle) but if I am down a few pounds and inches, I can easily lean toward an hourglass figure. For the most part, I dress for my apple shape.
When it comes to having a little extra in the middle, I lean more towards wrap dresses, empire waists, and I belt things a lot.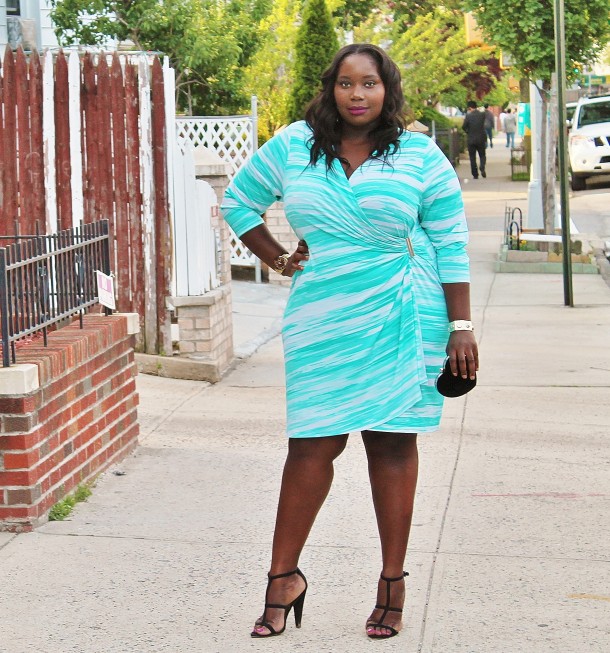 However, sometimes those are not the only things I want to wear. Sometimes I like to tuck things in.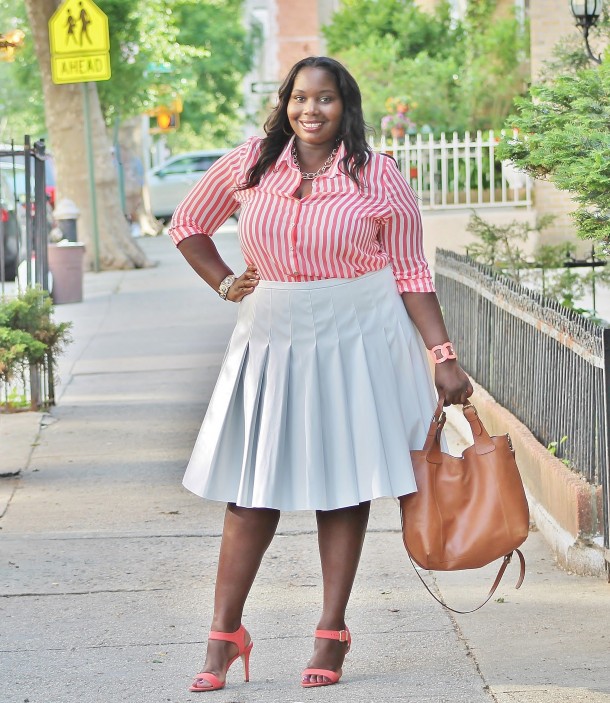 Sometimes I like a fitted body con ( with Spanx of course) and I love horizontal stripes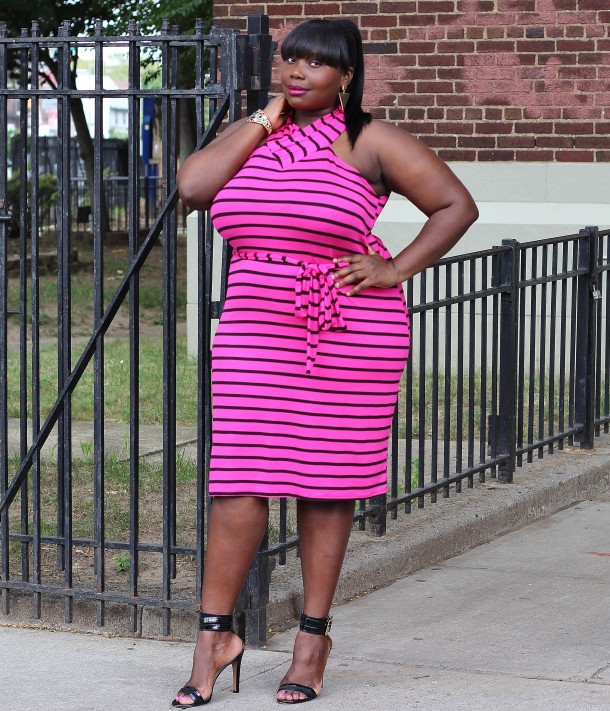 and sometimes I like to try a trend, like a pair of overalls even though I have a tummy. Oh boy, when I wore the overalls it got shared over 100 times. Some of the comments were nice and positive and others were very critical.  Which is fine with me because I'm putting myself out there. However, when I kept seeing comments like , it doesn't show off her curves. It got me to thinking. Do plus size women always have to show off their curves or shape? Does everything have to be a body con? Do we always have to belt?
My answer to that is no. We should be able to wear a range of styles.
My point is that when it comes to fashion you shouldn't be afraid to experiment and break the rules. What I do believe is looking put together whether your style is edgy, classic, sexy, or laid back.
What do you think? Should Plus Size Women Always Dress For Their Body Type?