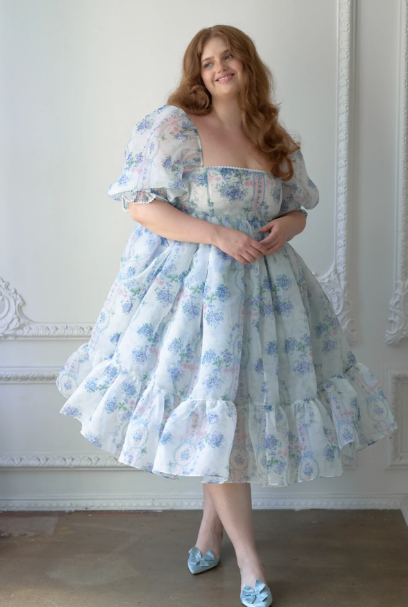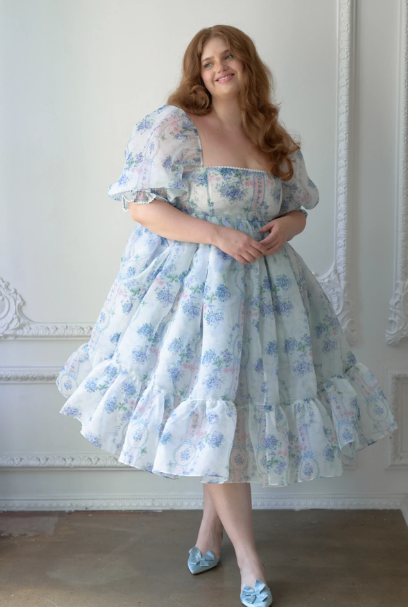 If you're looking for whimsical and dreamy dresses that make you feel like you're a character in Bridgerton, then get to know Selkie. The size inclusive brand.
For the past few years founder Kimberey Gordon has been captivating fashion lovers with her signature folklore style dresses. These are the type of dresses that create curves and accentuate the bust.
In addition to the signature style of her dresses, Selkie is a true size inclusive brand. Offering all her pieces in sizes XXS-6X.
Selkie Size Inclusive Dresses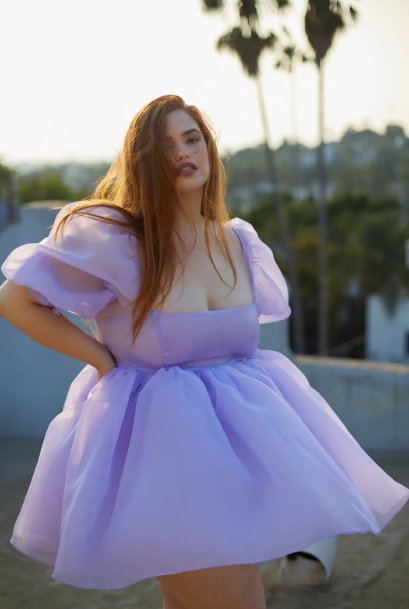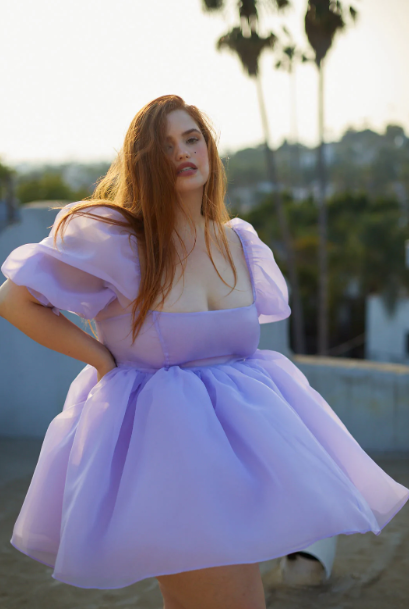 Selkie plus size dresses have become a favorite in the plus size community. With influencers rocking them for weddings, parties, and special occassions. The silhouette gives a sexy, fun, and flirty look with a fitted bust and flare skirt.
In addition to an extended size range and being a low waste company, Selkie plus size dresses are also produced in small inventories to test the success of items. Plus Selkie does a pre-sale to predict how much to buy on popular styles for the future.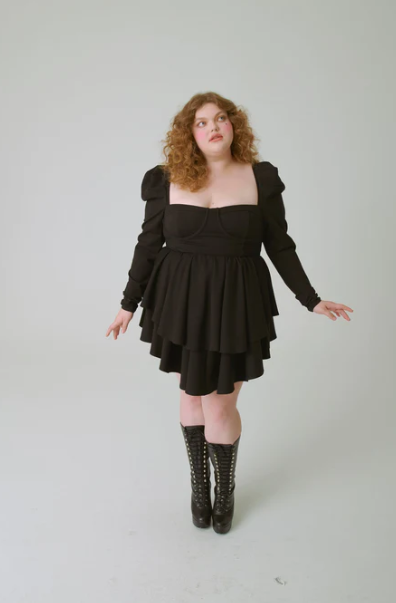 Kimberley has created a fashion brand that is not only ethical and sustainable, but a brand that is in high demand. Selkie dresses often sell out quickly in almost all the styles.
Since her brand has grown, you can also shop for jumpsuits and home decor.
You can checkout Selkie dresses and more at HERE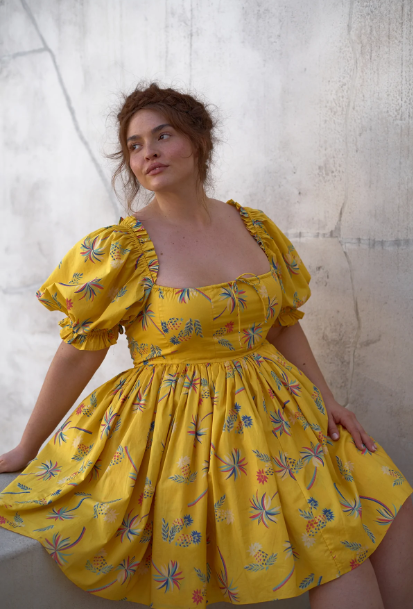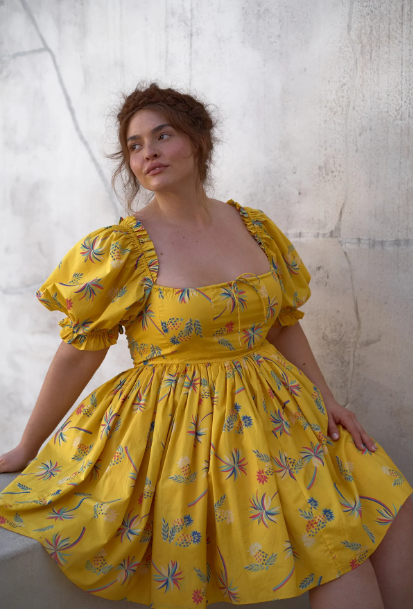 From the feminine retro styles to the extensive size range, Selkie needs to be on your radar.