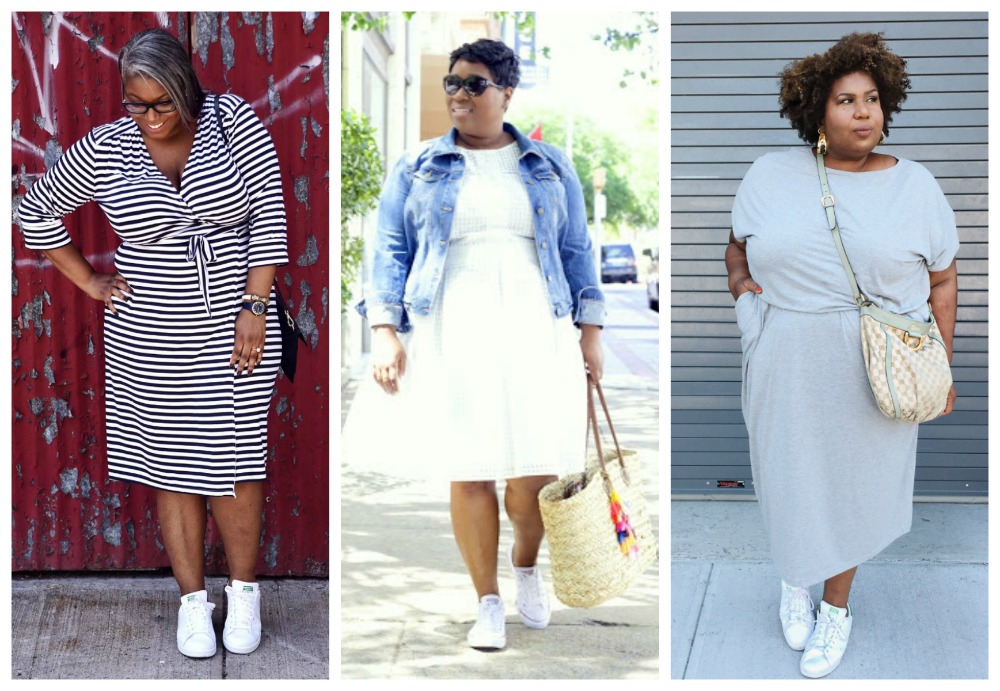 Last week, we had a special guest post from Shhugah Foot and she shared her top 3 must have summer sneakers every girls needs (read HERE). Well, this week, we are showing you how to rock summer sneakers with a dress. I will be the first to tell you, I almost never ever, wear sneakers unless I'm working out.
However, this year, I seem to be having a change of heart. Sometimes, when I'm running errands or I just want to take a walk, I need comfy shoes. Flats are not always a shoe I want to slip on. I've been loving white sneakers and want to start incorporating them in my wardrobe.
How To Style Sneakers With Dresses
I found a few stylish bloggers who have been pulling off the sneakers with dresses and skirts look effortlessly. Oh, and I have a few tips on how to make it work, if you want to try the look too.
STYLE TIP #1: Pair your summer kicks with a sporty or relaxed dresses. For a sexy sporty look, try sneakers with a bodycon tank dress.
STYLE TIP #2: Add a denim jacket with a dress for a more casual look.
Checkout these 6 plus size bloggers that show us how to pull off the sneakers with dresses look effortlessly.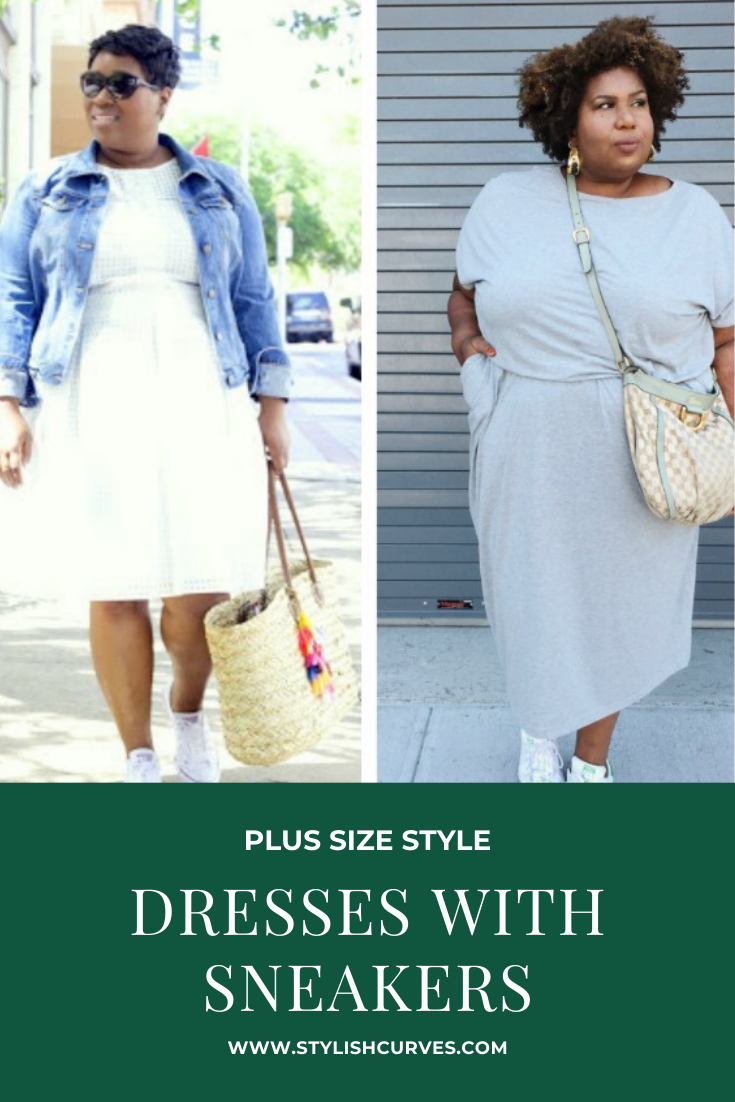 Ty from Gorgeous In Grey paired a striped wrap dress with a pair of Stan Smith's from Addidas. Such a cute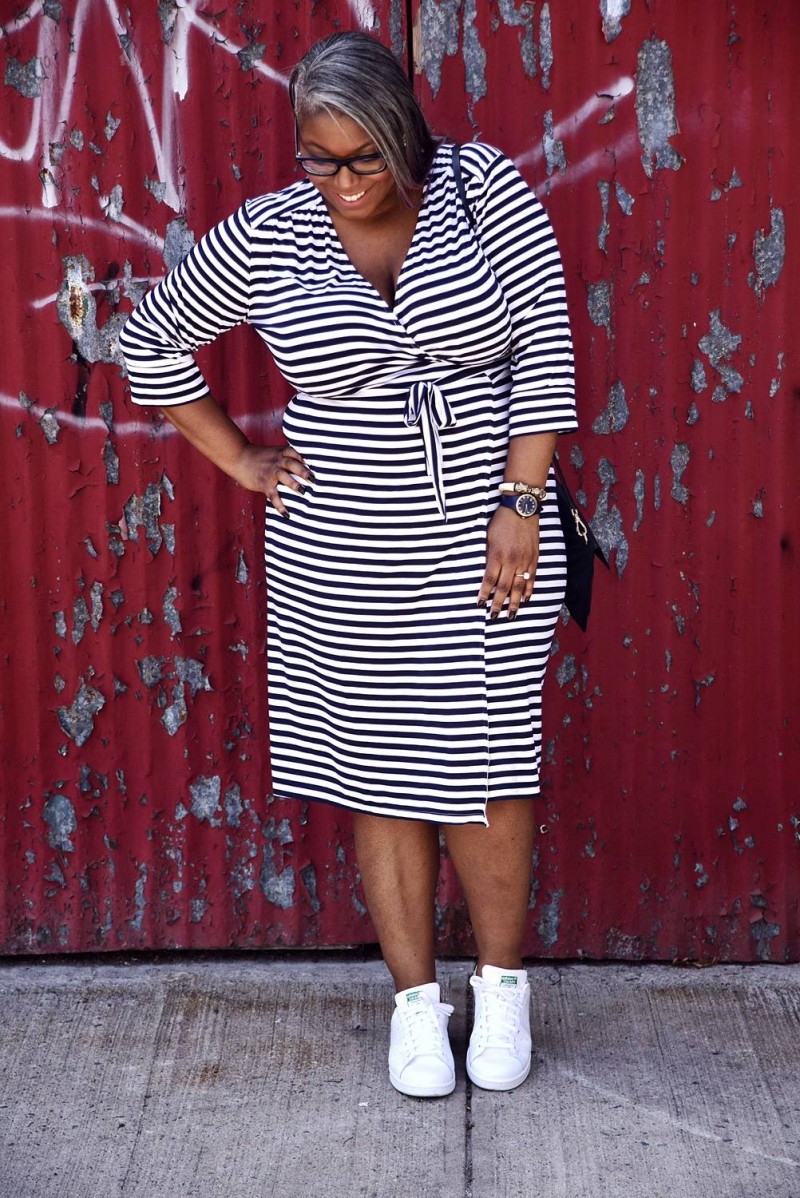 Rochelle from Beauticurve topped off a pink body con dress with a denim moto jacket, and added a pair of fringe white converse sneakers for a trendy casual look.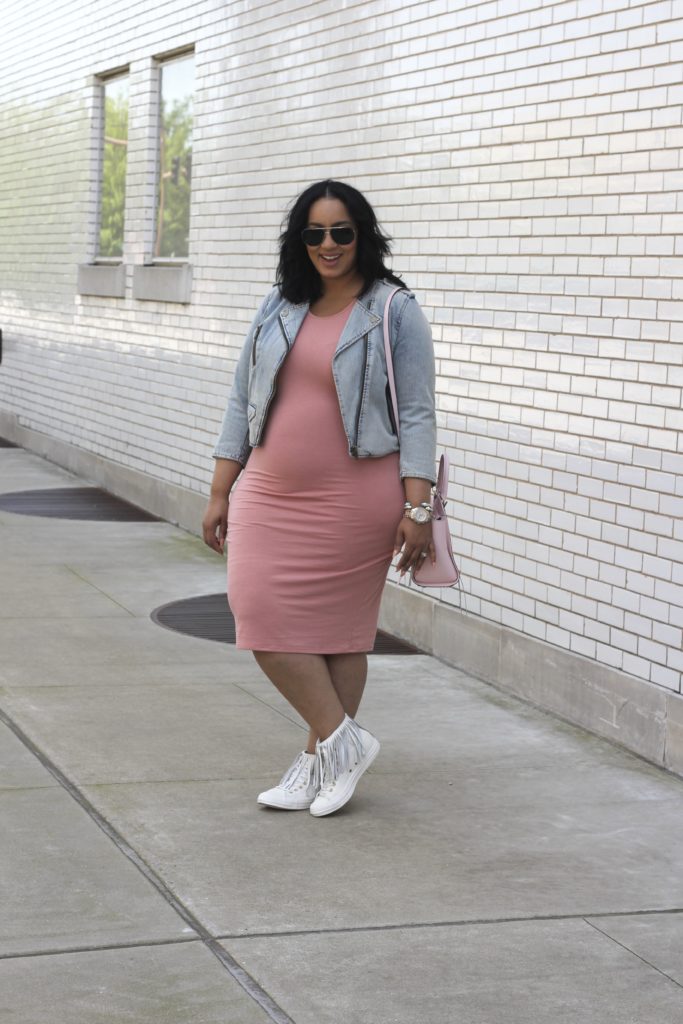 Nicolette Mason rocked a pair of gucci sneakers with a classic denim jacket, and a two piece matching skirt and top.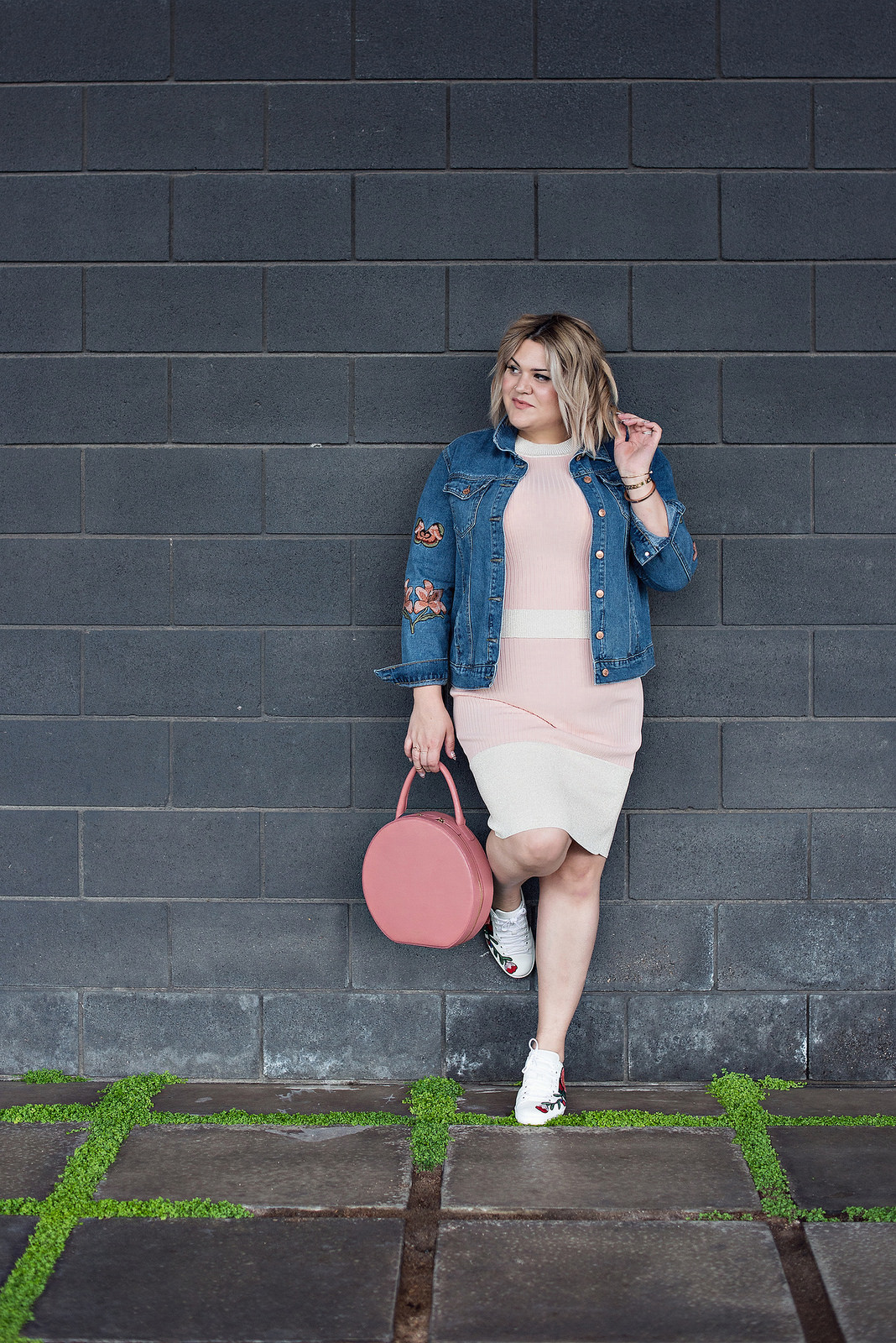 Jeniese from The Jenesaisquois looked city chic in an eyelet white dress, denim jacket, and a pair of classic converse.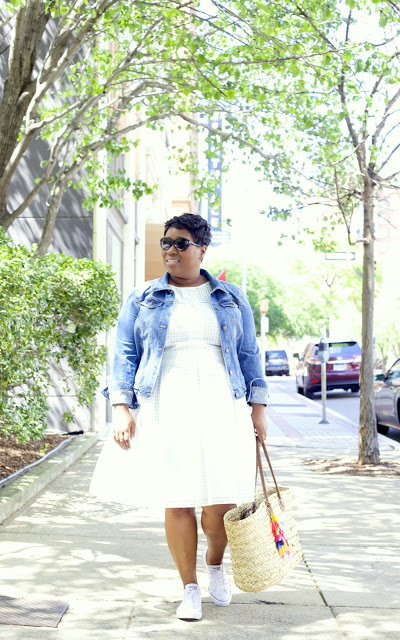 Kellie from And I Get Dressed pulled off the trending look with a gray short sleeved relaxed dress.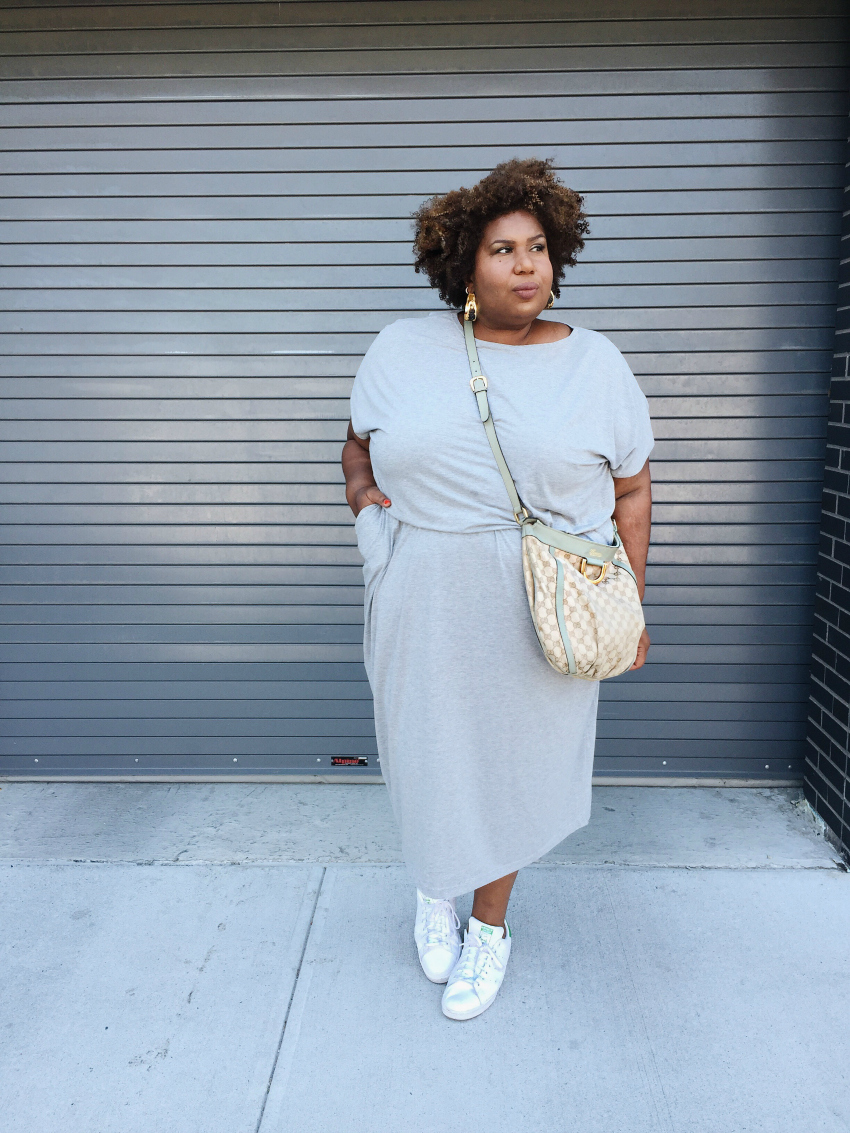 Ticka from Spoon Full Of Sugar wore a black tank dress with a pair of ink Nikes.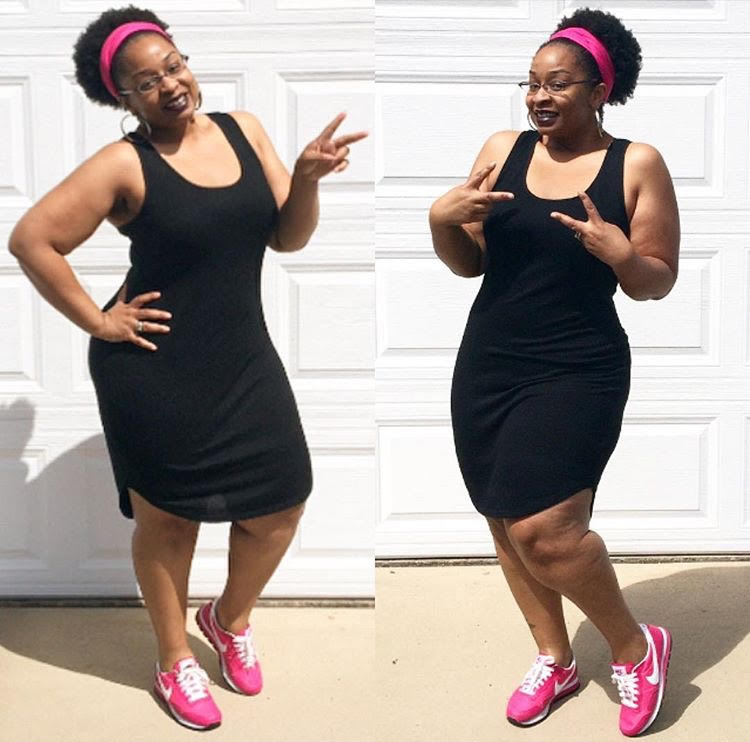 Liked this article? Feel free to share it on your social channels