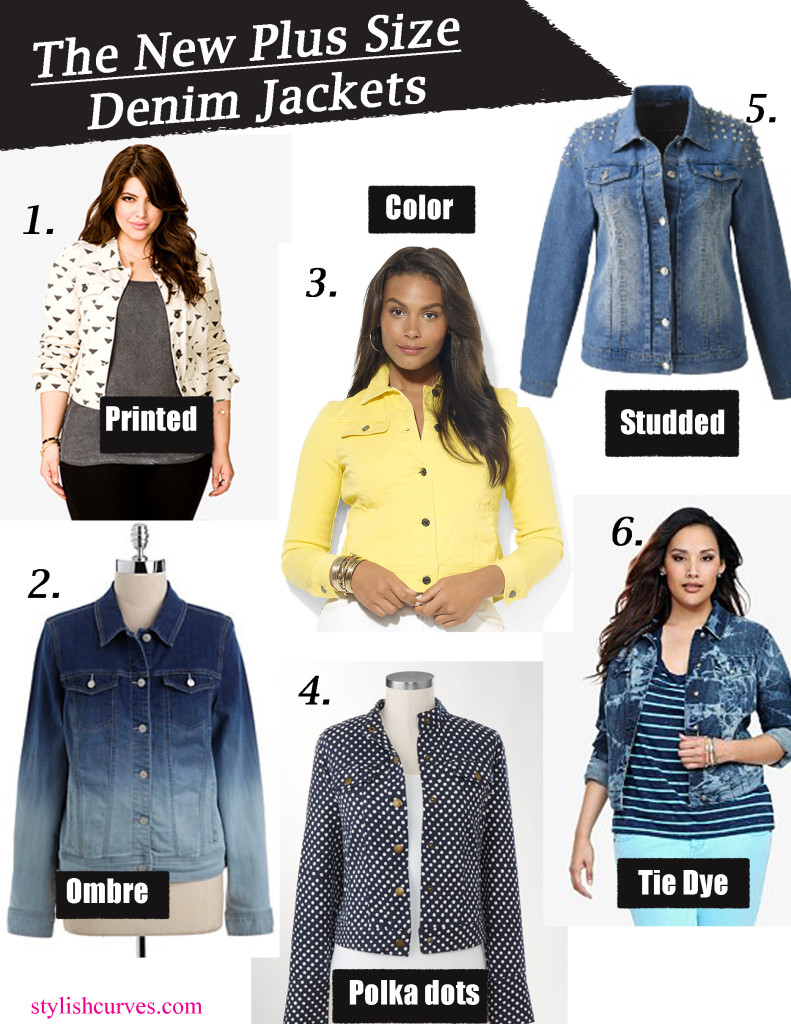 Hey curvy girls all over the world,
Now that the weather is finally starting to warm up, we thought it would be a good time to talk denim jackets. Who doesn't love a denim jacket? Thrown over the fanciest of dresses or worn with trousers, a denim jacket is that classic piece every plus size girl should have in her closet. Most times we see denim jackets in their usual state, light or dark wash. This year the denim jacket has been upgraded and plus size retailers have taken notice and have produced some really cool versions.
We now have printed, floral, ombre, tie dye, and a bevy of rich colored denim jackets to choose from.  I am also excited about the studded and printed denim jackets. I think Forever21 Plus and Cold Water Creek's polka dot denim jacket are fun and will definitely amp up the most simplest of outfits.
Rihanna wore an edgy studded denim jacket a couple years back and edged it up with a black dress and cutout booties. Celebs like Reese Witherspoon and Rachel Bilson have worn their denim jackets with floral dresses and combat boots. Personally, I like my denim jacket worn over a cute little spring dress (seen here) . You should also checkout one of our outfit ideas (seen here)
How do you wear your denim jackets and what style are you most excited about this season, studs or prints?
Shop The Feature (Outfit Ideas below)
Torrid Denim – Tie Dye Wash Denim Jacket
Internet exclusive! Recalling sexy rebels and style pioneers, our feminine take on the… [More]
Sale: 58.50

Cold Water Creek Polka Dot Jacket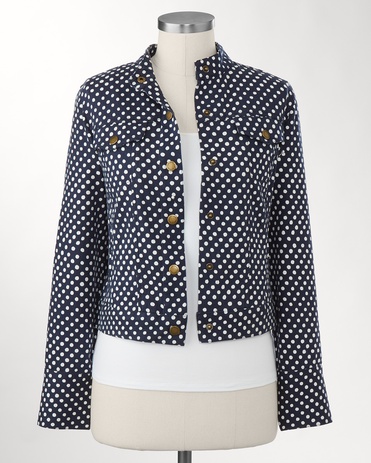 How Celebrities wear their denim jackets