Karen Millen plus size has arrived in the US. A few weeks ago designer Karen Millen revealed her curve collection in the UK. It featured over 70 pieces and sizes ranged from a UK 18-24.This week, the designer launched her line of extended size to the US plus size market.
Karen Millen Plus Size Collection
Karen Millen plus size collection features sophisticated pieces that can take you from work to weekend. You'll find classic wardrobe staples like pencil skirts, Wrap dresses, and wool blend blazers. Then there's a few show stopping pieces like a real leather trench coat in red and fig. As well as a sequin velvet mini dress.
Karen Millen plus collection for the US sizes range from a 14-20 and XL-XXXL. Prices range between $60-$1,000. Below are a few pieces that I'm loving from the collection.
I partnered with Karen Millen for their US launch and was gifted a few pieces. First up is this real leather trench coat. It is absolutely stunning. Perfect color for fall.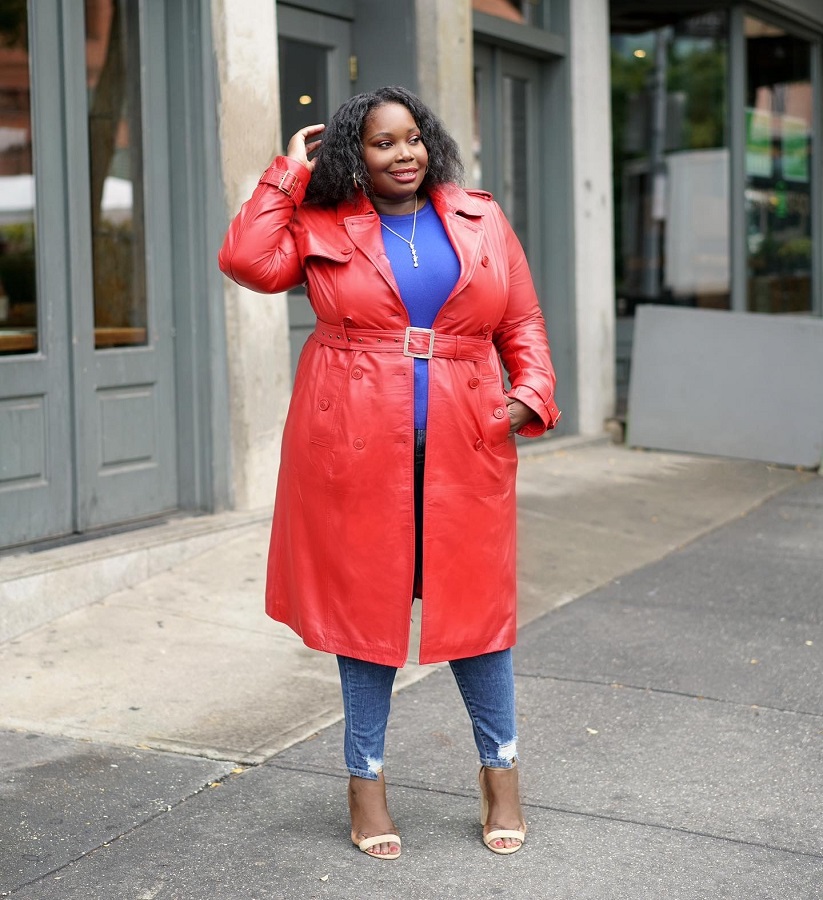 It has a bit of stretch in it and belts at the waist.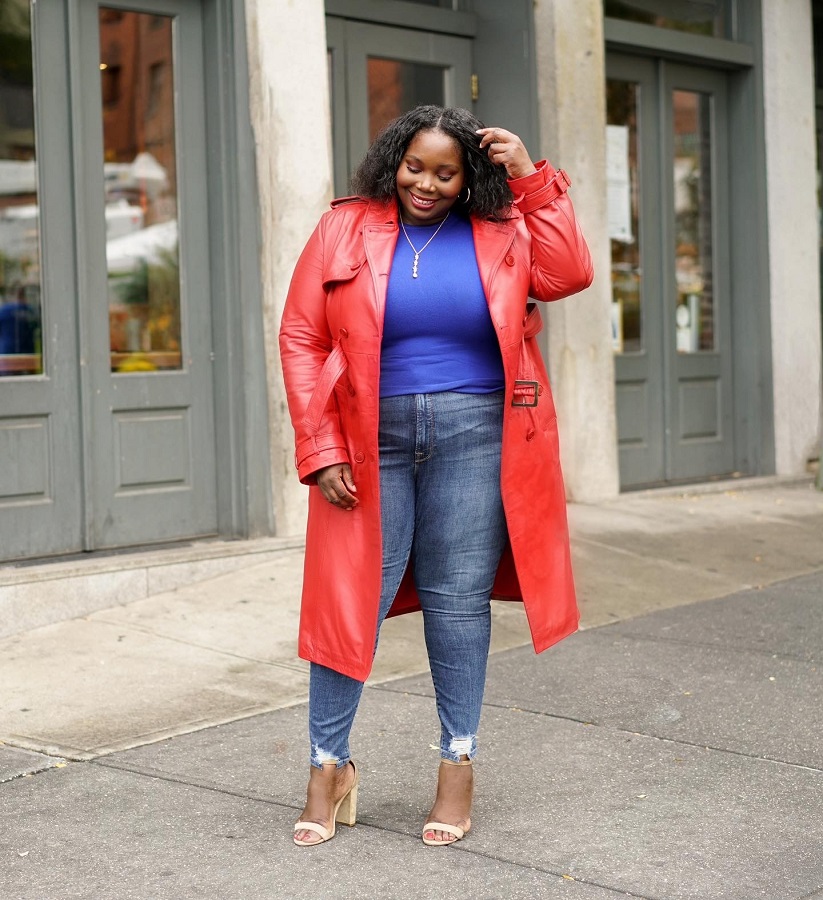 In addition to the red leather trench, I really like the viscose blend cobalt blue crew neck jumper. Im wearing it under the coat. It looked sleek and felt soft. A comfortable layering piece.
Another piece I liked from the collection was a grey wool blend blazer. This classic piece has a one button closure.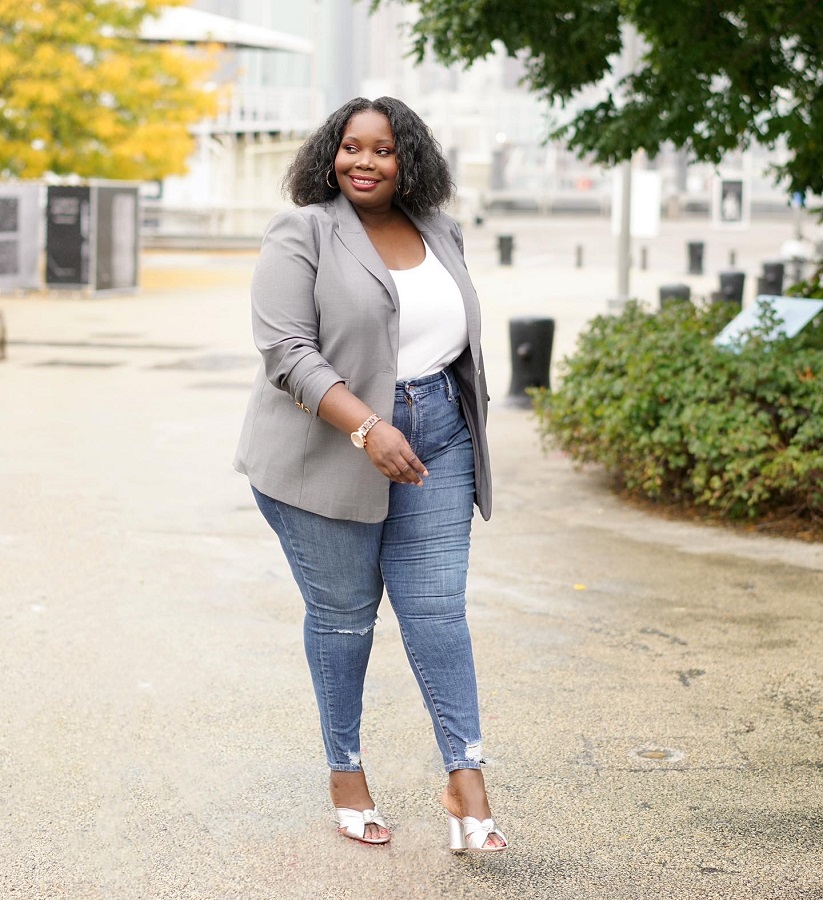 It also had a silk feel and stretch. You would think it was tailor made for my body.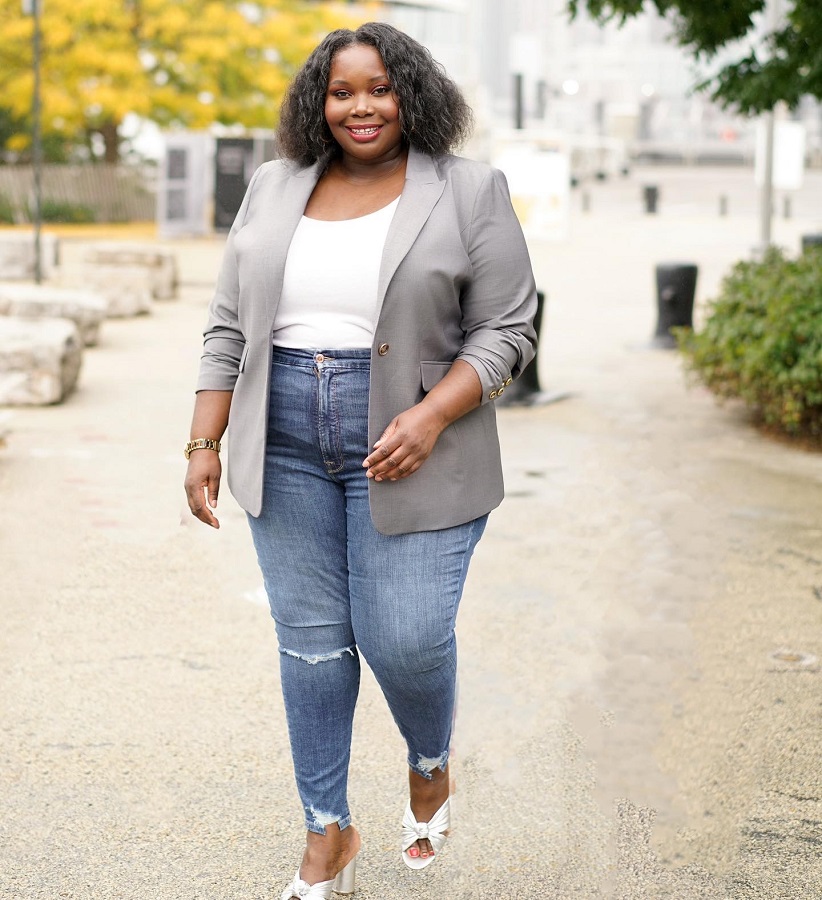 Below are more pieces that I'm loving from Karen Millen Curve Collection