Hey curvy girls all over the world,
It's been 3 years since I quit my full time job in finance to become a full time entrepreneur. Since quitting, I've been working on transitioning my personal style from corporate professional to casual chic. Instead of spending hours online or shopping at countless stores, I decided to enlist the help of a personal styling service called Stitch Fix styling service. The first time I heard about them is when they launched their plus size section that goes up to a size 24W and 3X. Since then, I always wanted to try them. I felt their services would be perfect for helping me change up my personal style. Plus, I always wanted to have a personal stylist.
The cool thing about Stitch Fix styling service is that you are assigned to a Stitch Fix stylist. The stylist learns about what you like and don't like via a questionnaire. The questionnaire is so detailed. They ask you about your size, how do you like your clothes to fit, and what kind of clothes you don't like. I made sure to fill out the questionnaire where I would receive clothes that were opposite of workwear.
Once the stylists has all your information, all you have to do is pay $20 to have the stylist curate a box of items for you. If you're a first time subscriber you can get the $20 stylist fee waived, click HERE.  A box of 5 items are shipped out to you within about a week. You have three days to try on your pieces – keep only what you love, send back the rest in a prepaid shipping bag. You'll only be charged for the items you keep & love once you checkout from your Fix. If you want to keep all 5 pieces then you get a nice 25% discount. Returns are super easy & free. Keep what you love, send back the rest with your pre-paid shipping bag at any USPS mailbox.
When I received my box all the clothes they sent were cute, casual, yet trendy. As a full time blogger sometimes I have to go to daytime events which can range from a press preview to a cocktail party. I have the dressy part of my wardrobe covered but its the casual pieces I needed more of. The stylist picked some great items for me. I fell in love with two pieces. A red suede moto jacket and a grey sweater with ruffled details on the shoulder. They were the perfect pieces to fit my new lifestyle.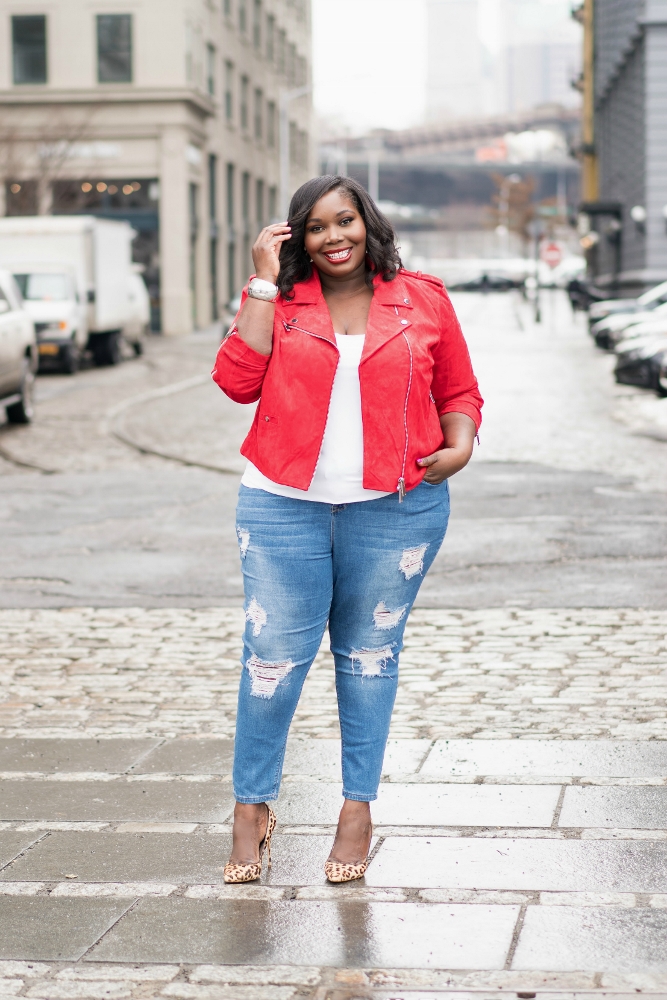 This red moto jacket is everything and more. It's truly a versatile piece. When I tried it on, I couldn't believe how perfect the fit was. The jacket is from the Rebel Wilson X Angels collection. It's real suede too. Stitch Fix has 1,000+ brands that your stylist can choose from.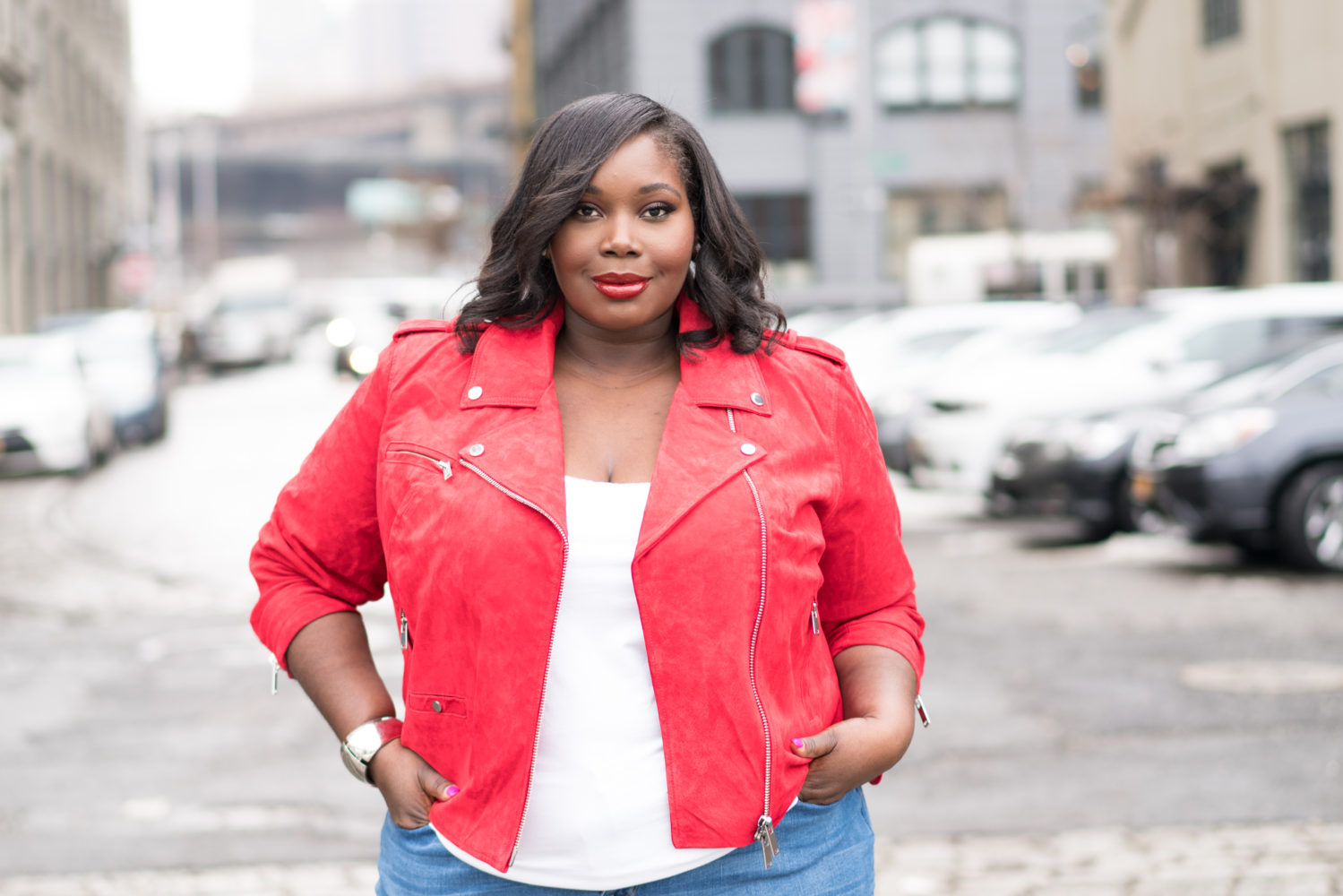 They have popular brands you love and they also work with new emerging brands. I've always wanted to try Rebel Wilson's clothing line. So, I was happy to see one of her pieces in my Stitch Fix box.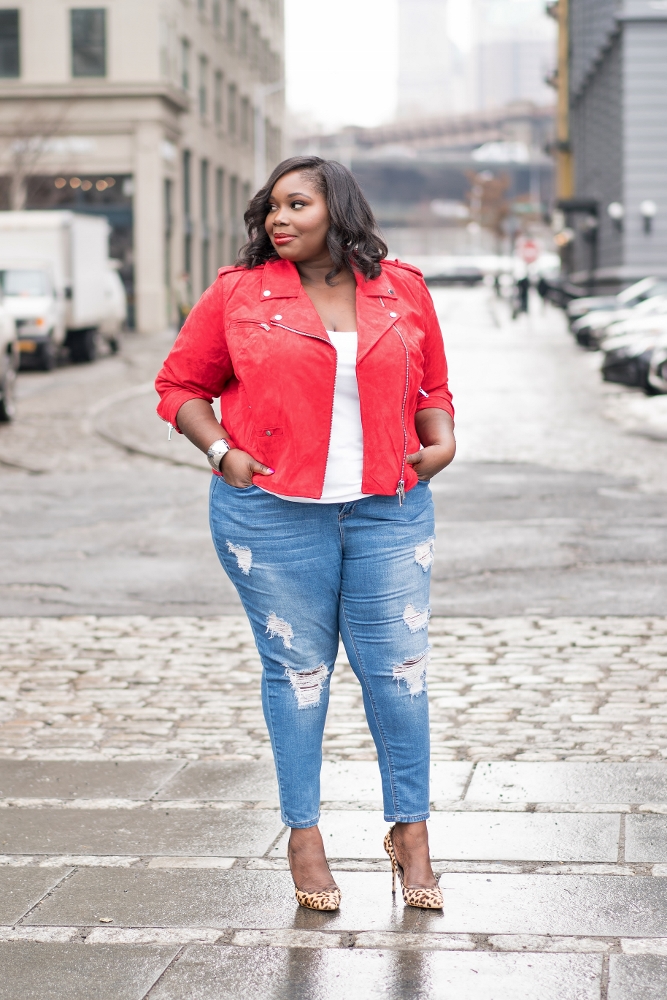 The color of the jacket really compliments my compliments my complexion. Its also a versatile piece that I can wear with jeans, dresses, or skirts. For a casual day, I slipped it on with a pair of distressed skinny jeans, and a pair of leopard print heels. This is one of those pieces that's going to be a conversation starter.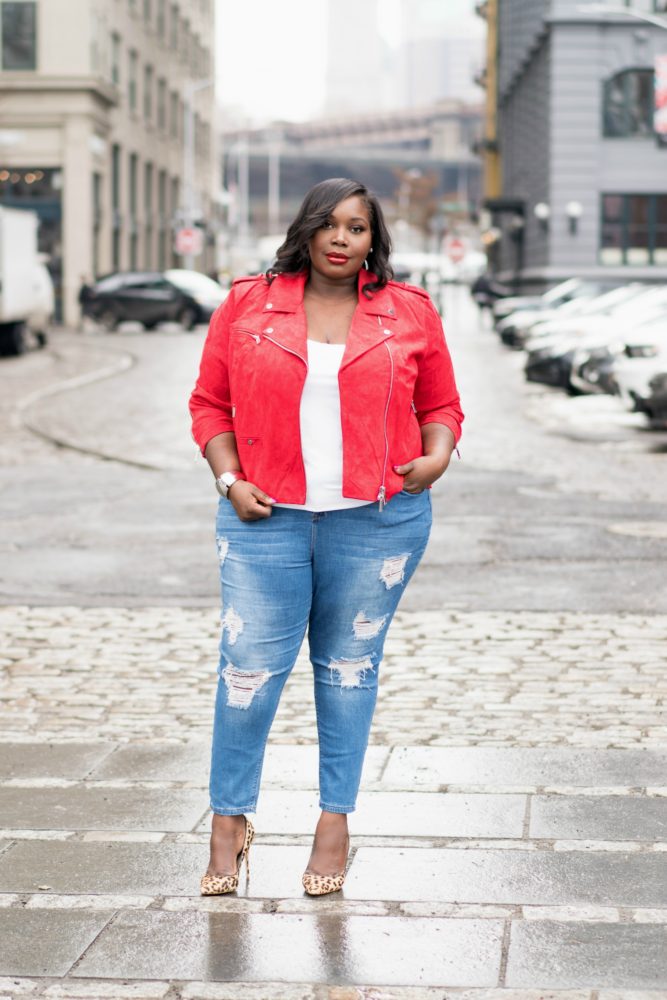 The second piece that I liked was a simple grey sweater. What made the sweater pop was the ruffled detailing it had on the shoulder. I'm truly a dress kind of girl so getting a new top in my box was a good thing. I need more of those.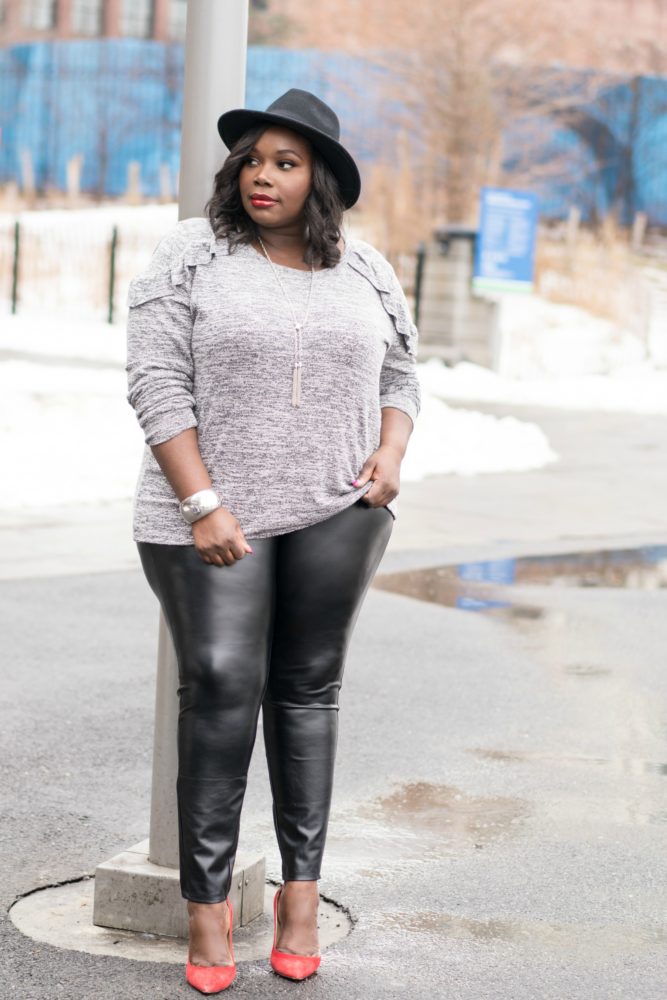 Just like the moto jacket, the sweater was a perfect fit. It wasn't too loose or too tight. Literally, it fit just right. I liked that it hit past my hips because I thought it would look good hanging out over pants. It was also lightweight enough to tuck into a pencil skirt too.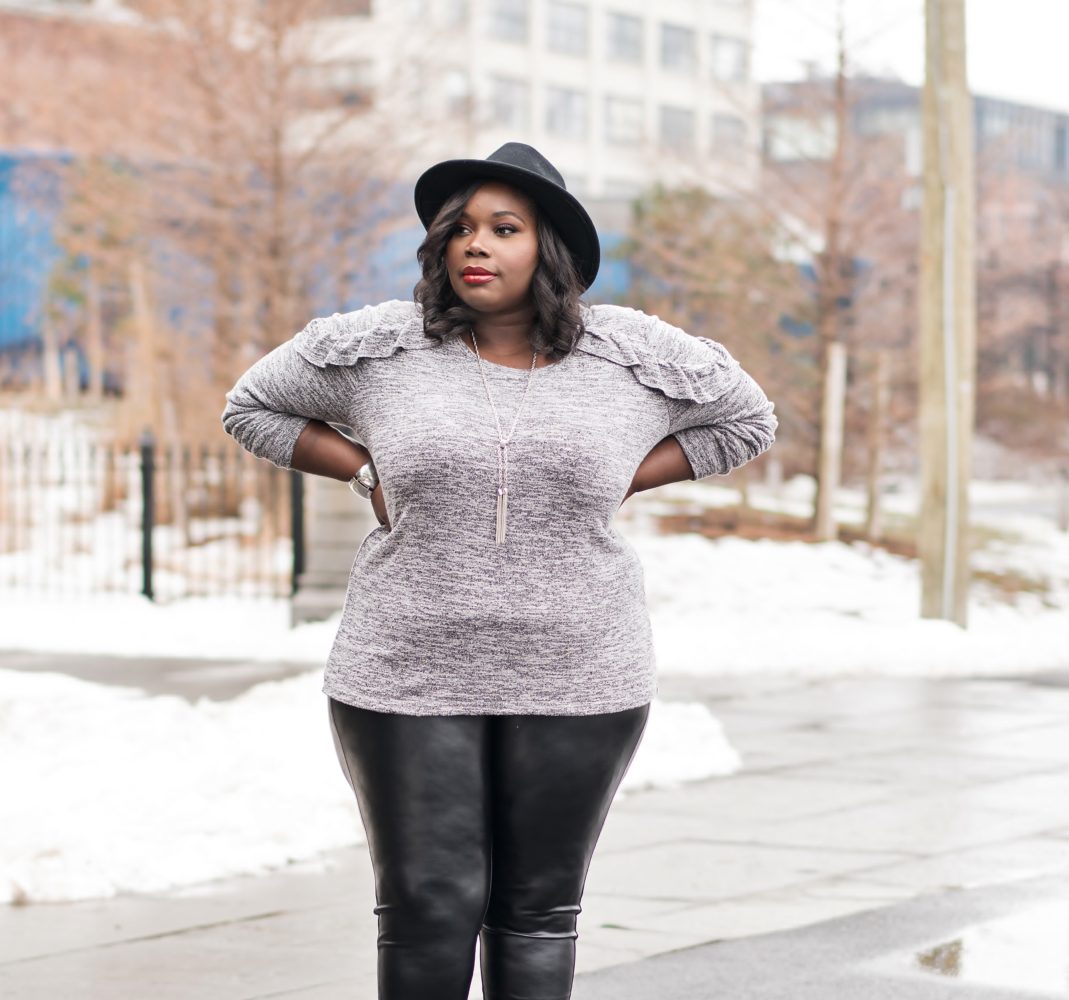 I chose to slip on a pair of faux leather leggings with the sweater. To add a little flair, I put on a wool wide brim hat. This is something I could never wear to the office in corporate America. However, for the blogging world, this is a great look for a press preview or a networking event.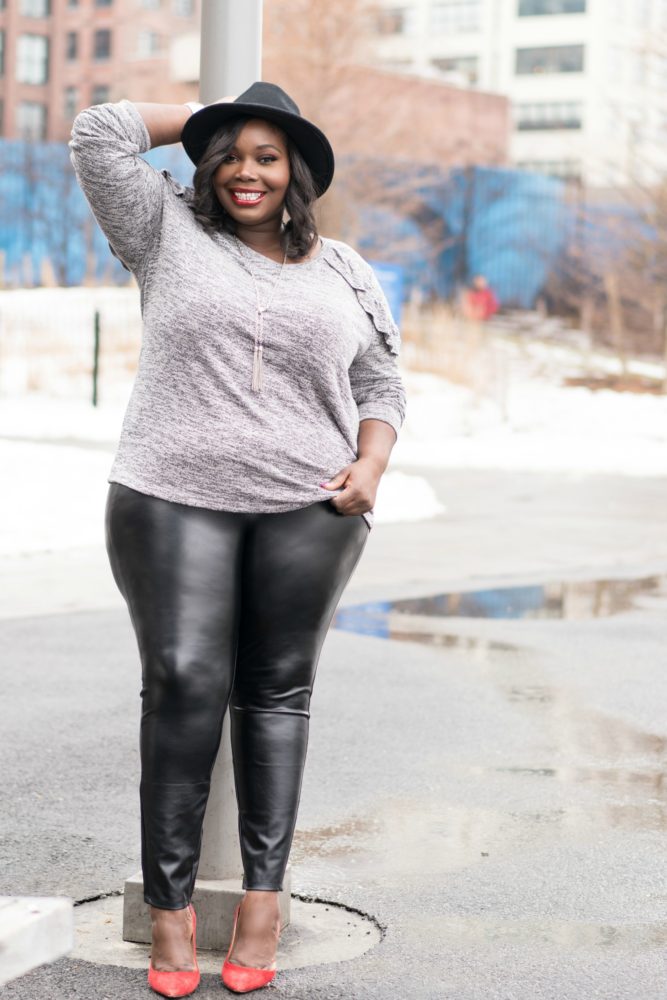 Needless to say, I loved my first Stitch Fix styling service. They have a lot of affordable pieces. Lots of clothing under $100 and even under $50. No subscription required, you can get a Fix anytime you want. Either on-demand or every few weeks, once a month or every season.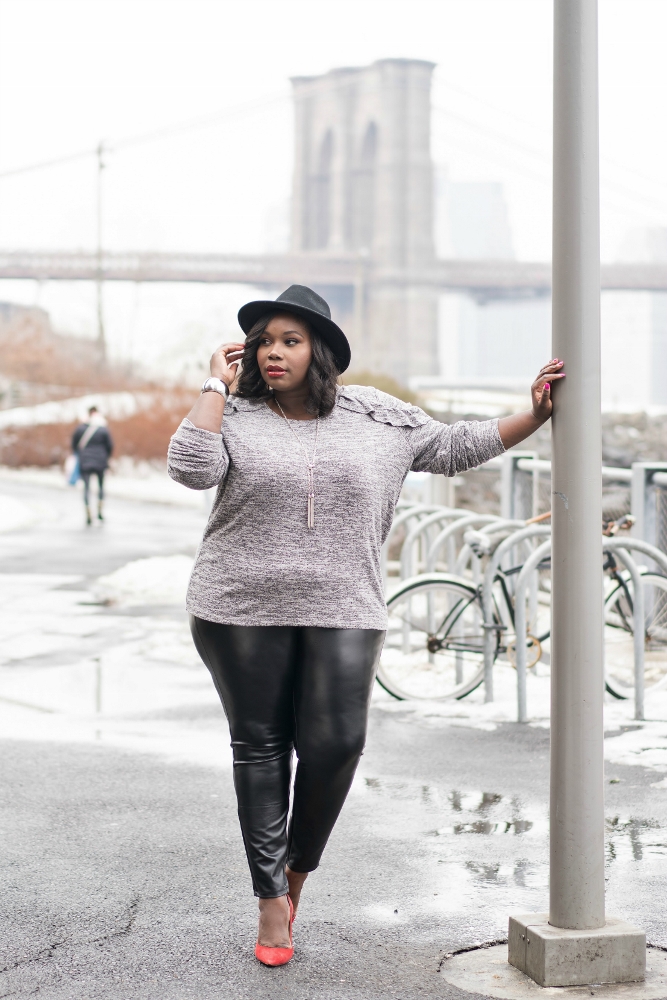 If you want to try Stitch Fix styling service for the first time,  you can get your $20 styling fee waived by clicking HERE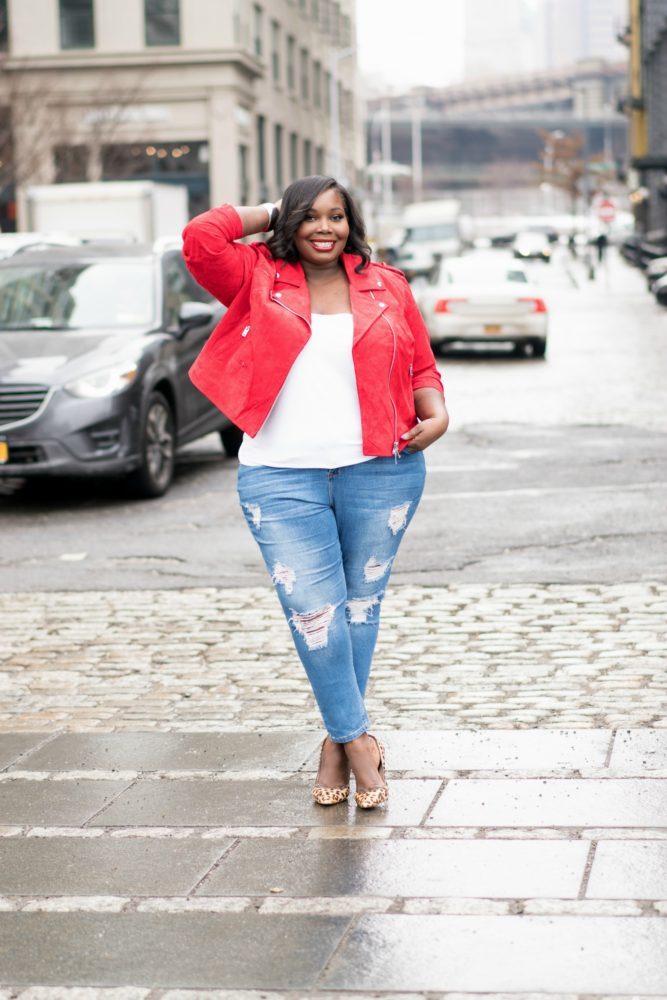 All photos by: Edelle Kenny
*This post was done in partnership with Stitch Fix. All opinions are my own.