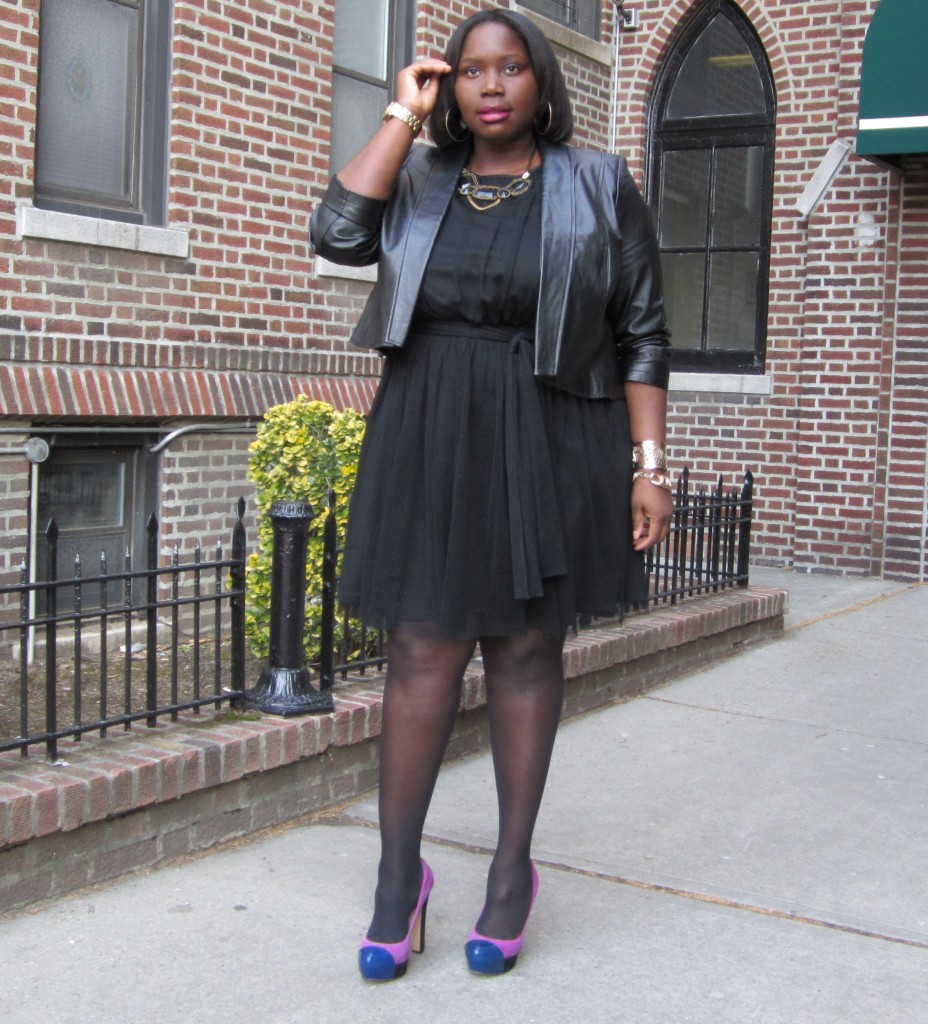 Hey curvy girls all over the world,
As a girl who loves color I often hate to wear all black. Yes black is chic, edgy, sexy, and whole bunch of other adjectives but for me wearing all black is a challenge. I can never do head to toe black. I can do head to toe pink with no problem but when it comes to black,  I must always add a pop of color.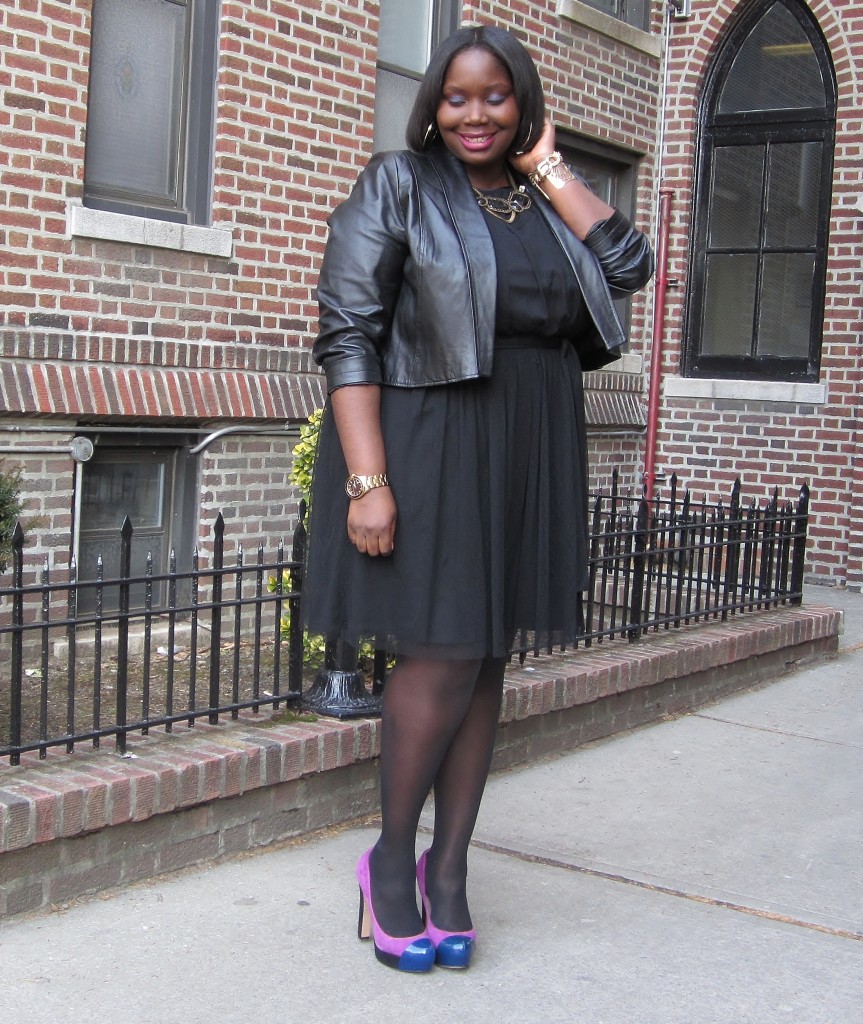 At the end of last year I was gifted this black mesh dress from London Times. I had plans to wear it for a holiday event but never got a chance to wear it.  The dress  has a classic style and the perfect length to  be a party dress. I wanted to give it a youthful and modern feel, with a touch of edginess, so I wore my leather cropped jacket over it.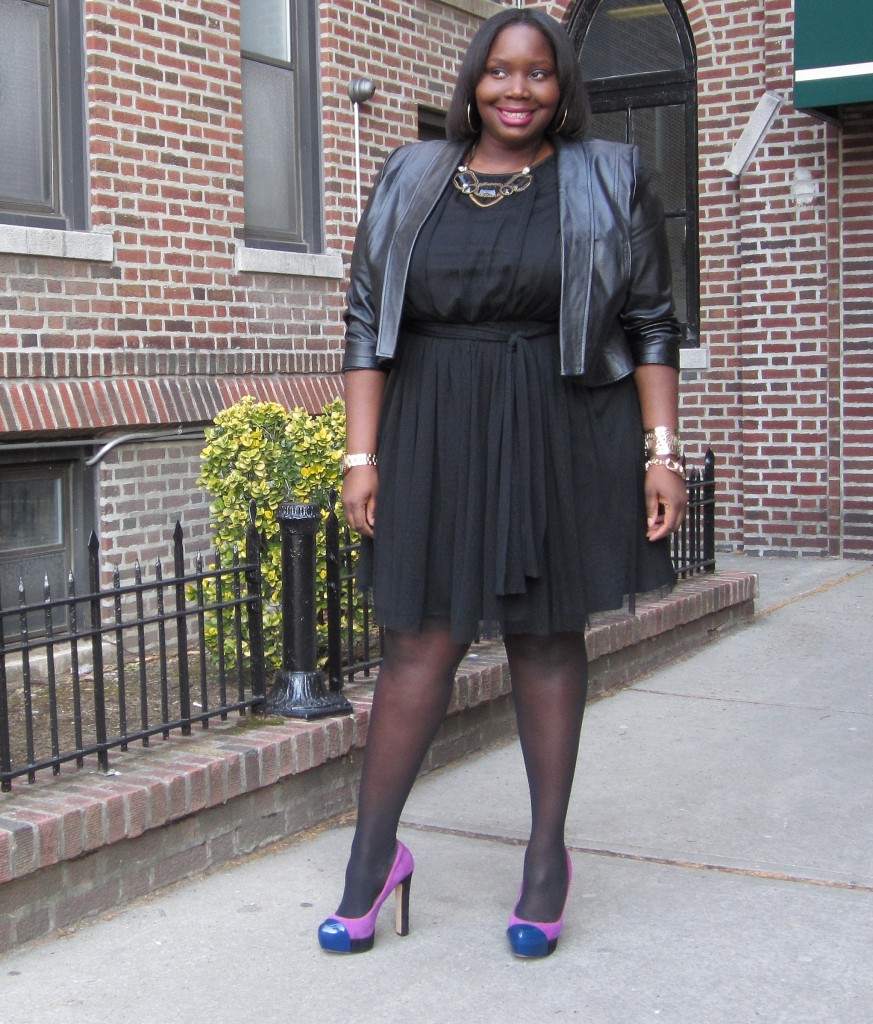 I kept my accessories minimal and bold. A jewel encrusted statement necklace, gold hoops, a chain link necklace, and gold cuff were just the right pieces I needed to create a youthful modern look.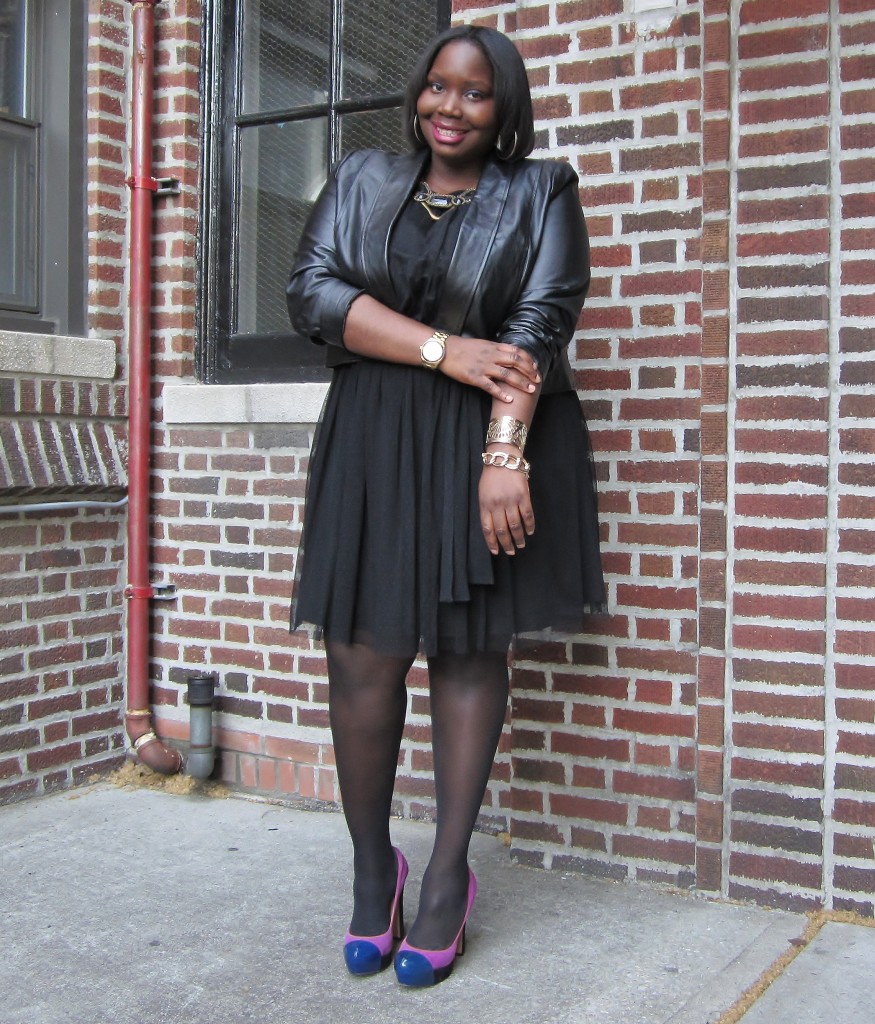 Because I can never just do all black, I added color with a pair of suede platform Vince Camuto colorblocked heels.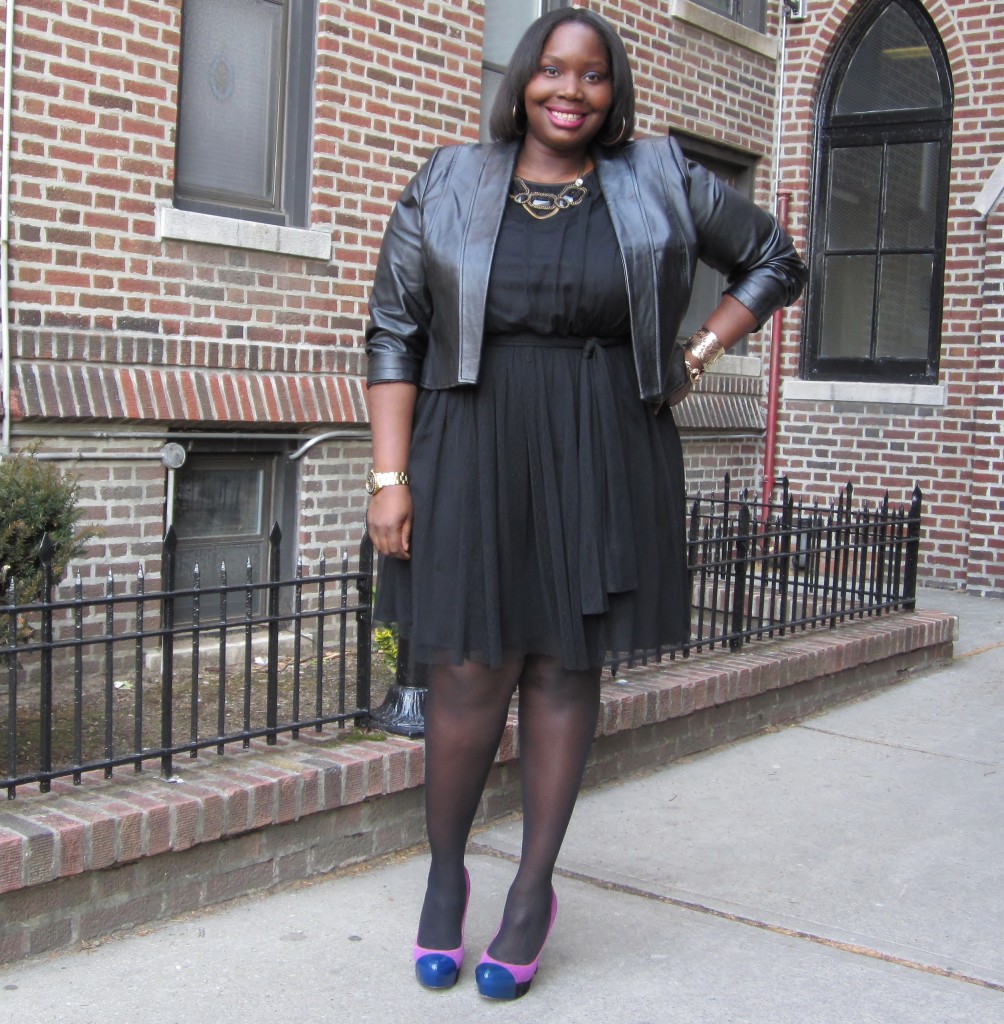 London Times is a good site to shop for plus size dresses. Especially if you need sophisticated styles that don't lack in style. You can checkout their site at London Times Fashion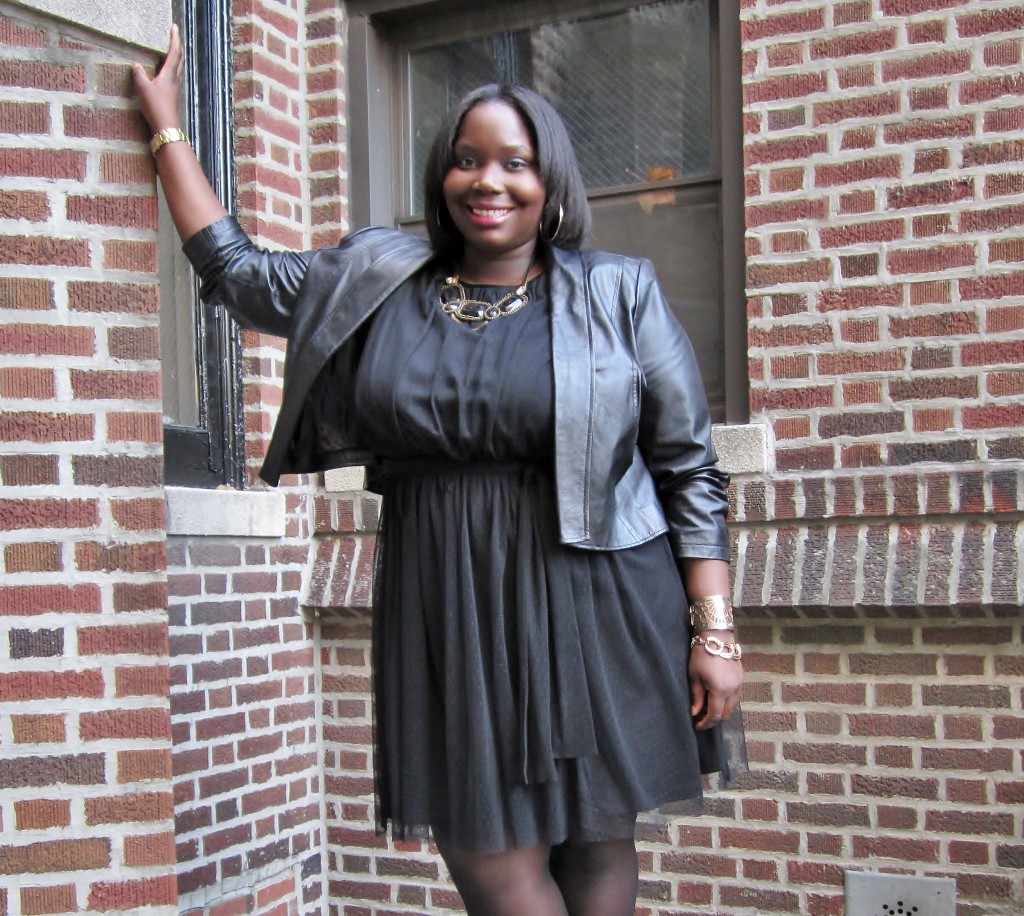 Shop My Look