FTC Disclosure: This post was sponsored by Pantene. All opinions are my own.
As a fashion blogger my days can be hectic. Especially when I meet up with my photographer and take multiple outfit photos in just a few short hours. I don't always have time to wash my hair in between photoshoot days because I'm also running a business. So, most of the time I'm multi-tasking and stopping to wash my hair often doesn't happen as often as I would like. Due to the many responsibilities I have, dry shampoo comes in handy. It's an easy and simple way for me to revive my hair and bring it back to life.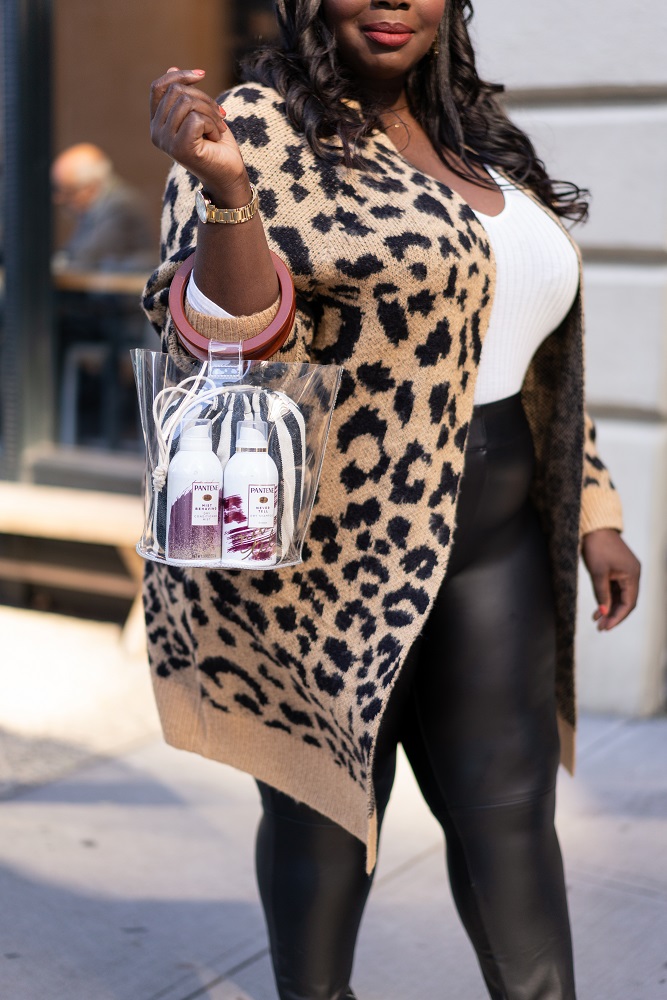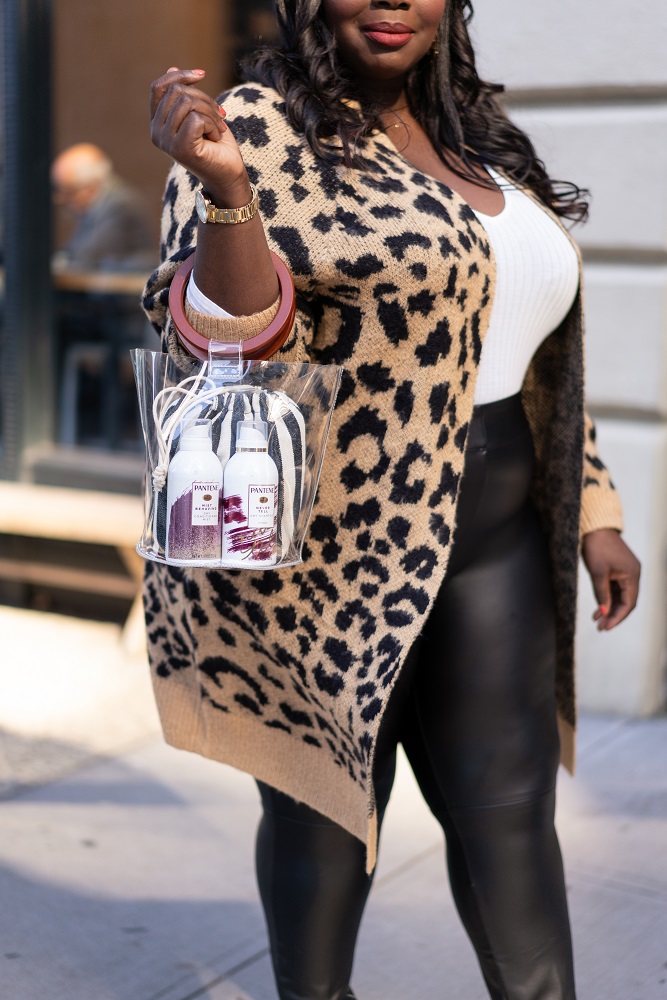 I've been wearing this half up half down hairstyle for a few weeks now and sometimes it can get flat and greasy. To give my strands some life I used some new products from the new Pantene Waterless Collection.  I used the Never Tell Dry Shampoo Spray and their Mist Behaving Dry Conditioner Mist. Ladies! Let me tell you how both products took away my flat hair and gave my oily hair some life back.
Last week I had a fall fashion photoshoot and I wanted to test out the products. I decided to take the Never Tell Dry Shampoo Spray and Mist Behaving Dry Conditioner Mist with me.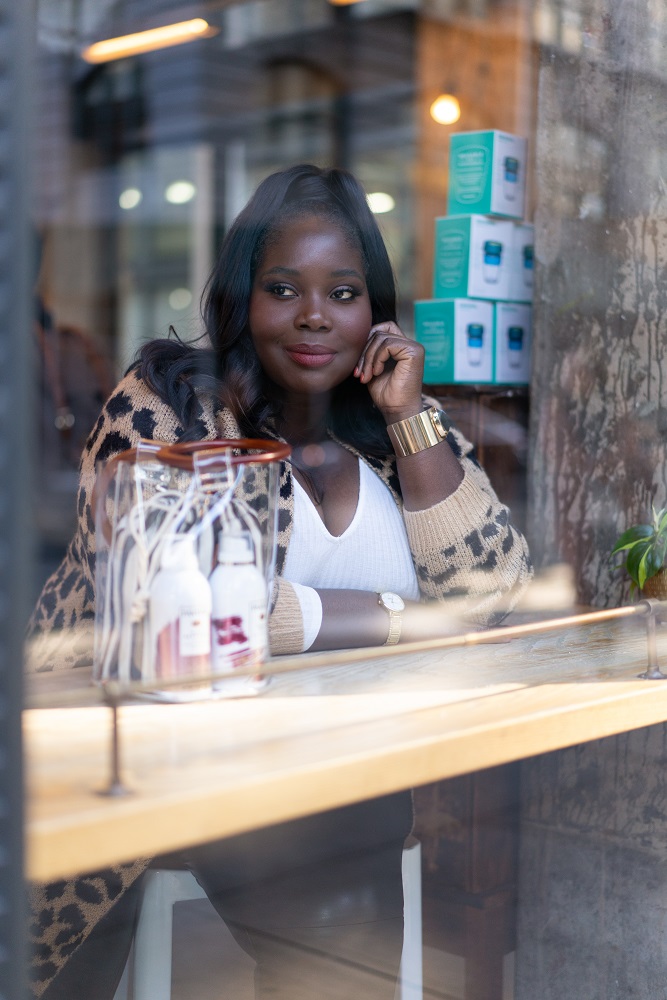 First, I sprayed the roots of my hair with the Pantene Never Tell Dry Shampoo Spray. It works for all hair types. Best thing is that it's invisible and absorbs oil. Unfortunately for me, I have oily hair so finding a dry shampoo that can help with that is good to have. This is not my first time using dry shampoo. The ones I used in the past would leave a white powder residue around my scalp.
This one doesn't at all. Not a drop of white powder residue was on my hair. In addition to not leaving white powder residue it has Pro-Vitamin B5, wild mint and tapioca from the Cassava root. It's also sulfate and paraben free. All the good stuff you would want in a regular dry shampoo.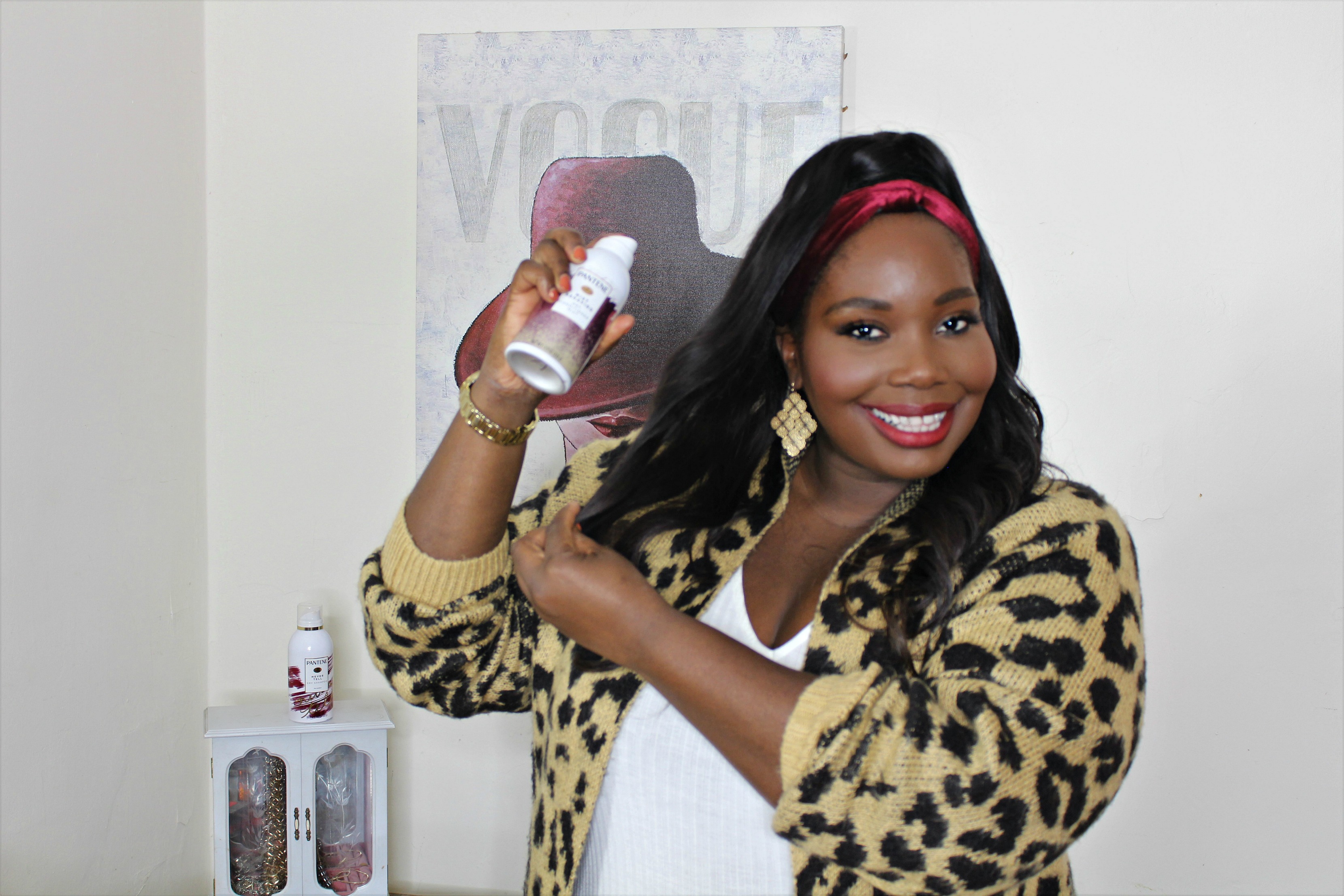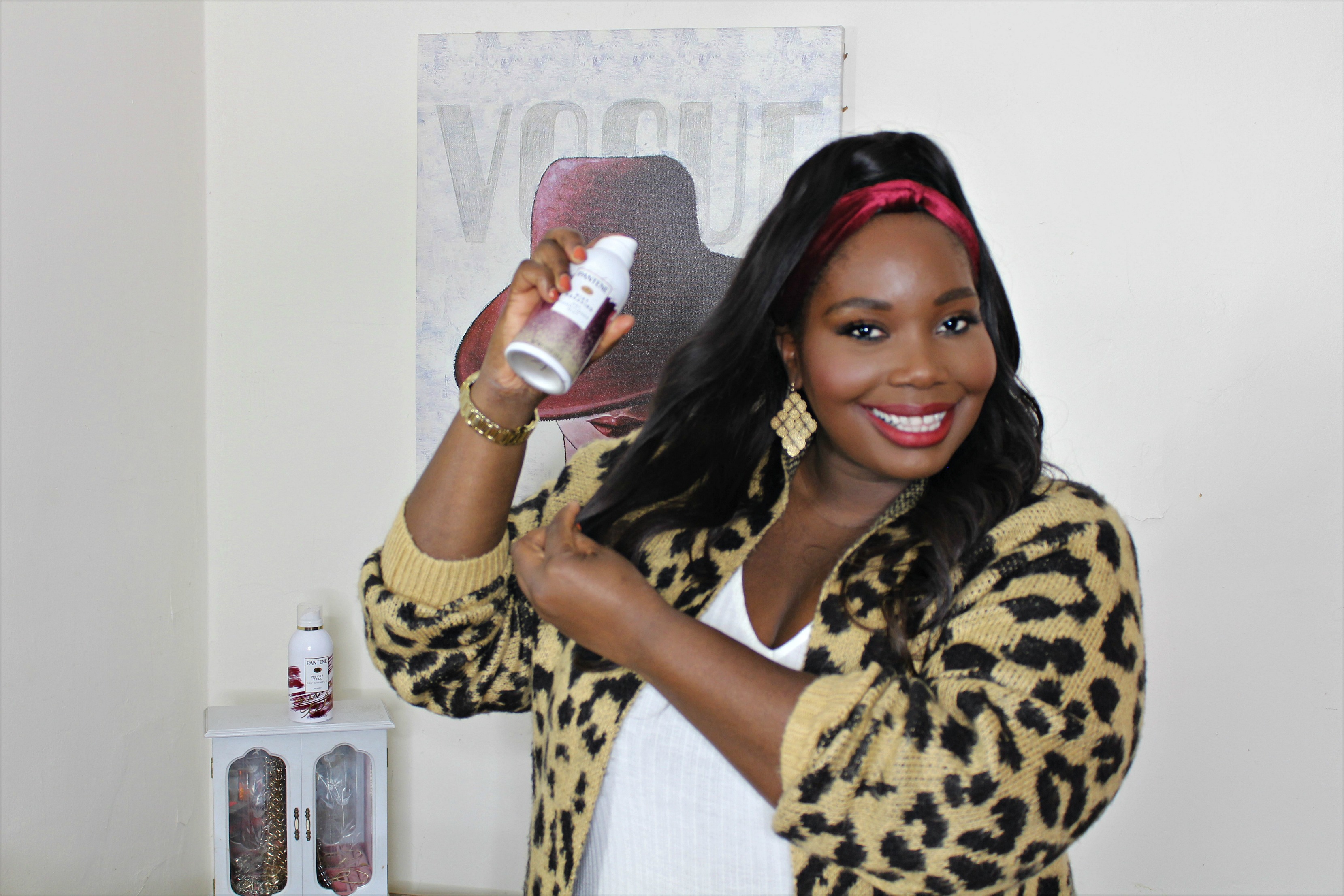 My favorite product from the Pantene Waterless Collection is the Mist Behaving Dry Conditioner Mist. I loooooove this one because you spray it from 6-8 inches away on the mid shaft of your hair down to the ends. It truly helps with frizz or tangled hair. Especially if you have long hair. After using it, my hair was smooth and silky. The Pantene Mist Behaving Dry Conditioner Mist conditions your hair because of the blend of light-as-air hydrators that are evenly distributed in every tiny droplet in this paraben-free, sulfate-free micro-mist.
I'm very particular about my hair and the products I use. Especially when I'm in between washes or styles. From now on, my motto is never leave home without dry shampoo or dry conditioner. It can truly transform and give your hair life.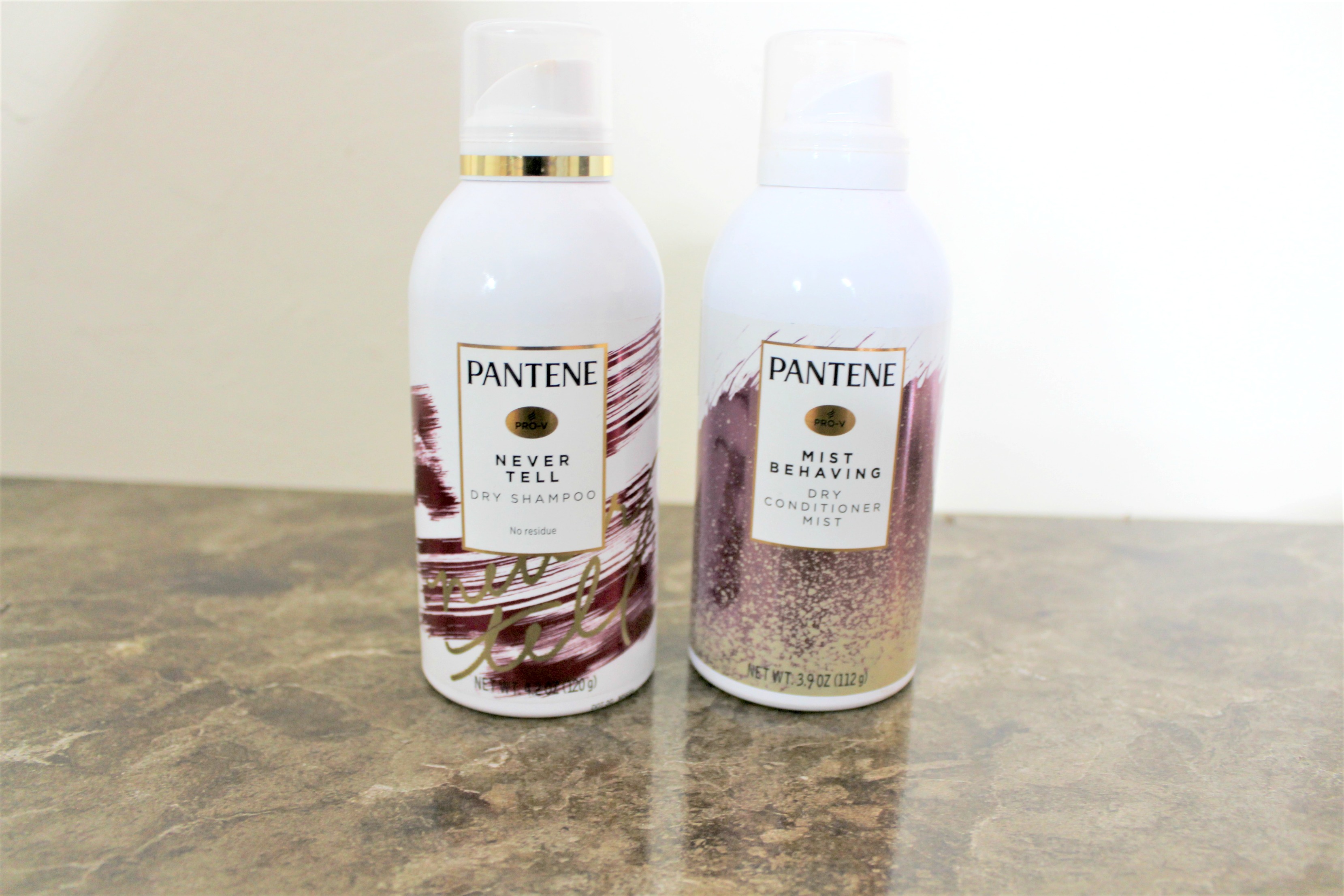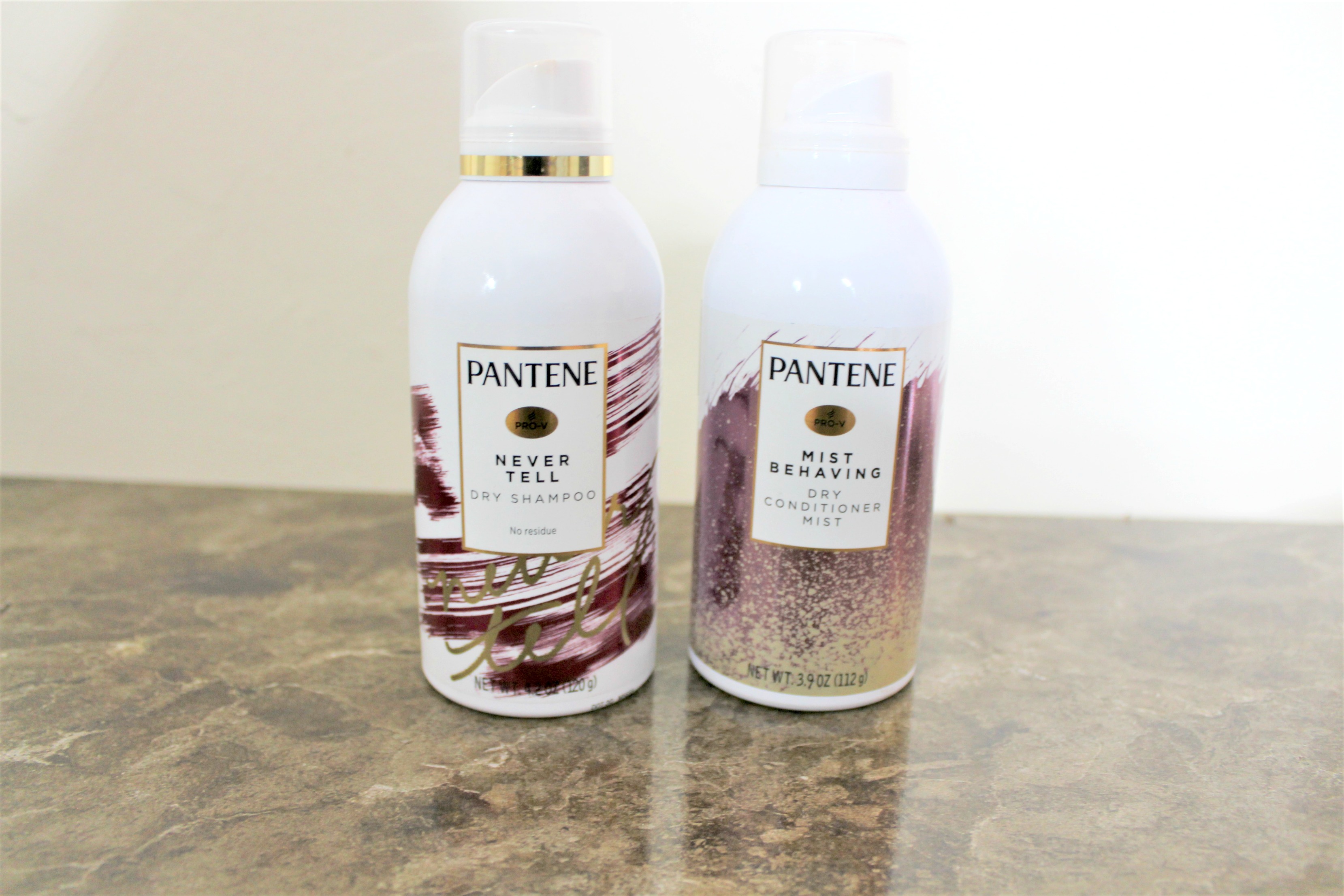 If you're interested in checking out Pantene's Never Tell Dry Shampoo Spray and Mist Behaving Dry Conditioner Mist, check out your local Kroger.