Sometimes bloggers want to do more than just serve their followers stylish outfits. They have dreams to elevate their brand. That's exactly what plus size blogger Kristine Thompson wanted to do. It's why she just launched "Kin by Kristine" her very own clothing line for plus size women sized 14-26.
What is Kin by Kristine
We asked Kristine to tell us about her clothing line and this is what she had to say, "KIN is a fashion destination created and designed by a plus size woman, for plus size women. I began my journey as a plus size blogger, creating the site TrendyCurvy.com in September of 2013."
"After years of doing what I love, I came to realize that I desired to do more than just provide outfit inspiration. I wanted to design clothes that women could feel confident in, that enhances their curves, and that are timeless. I wanted to prove that you can truly be both trendy and curvy."
We've been following Kristine's blogging journey since she started. She has great style that young women can relate to. So, its no surprise that she chose to create her own line. It's something we are starting to see quite a few fashion bloggers do. Plus size blogger Tanesha Awasthi just debut her fall collection as well.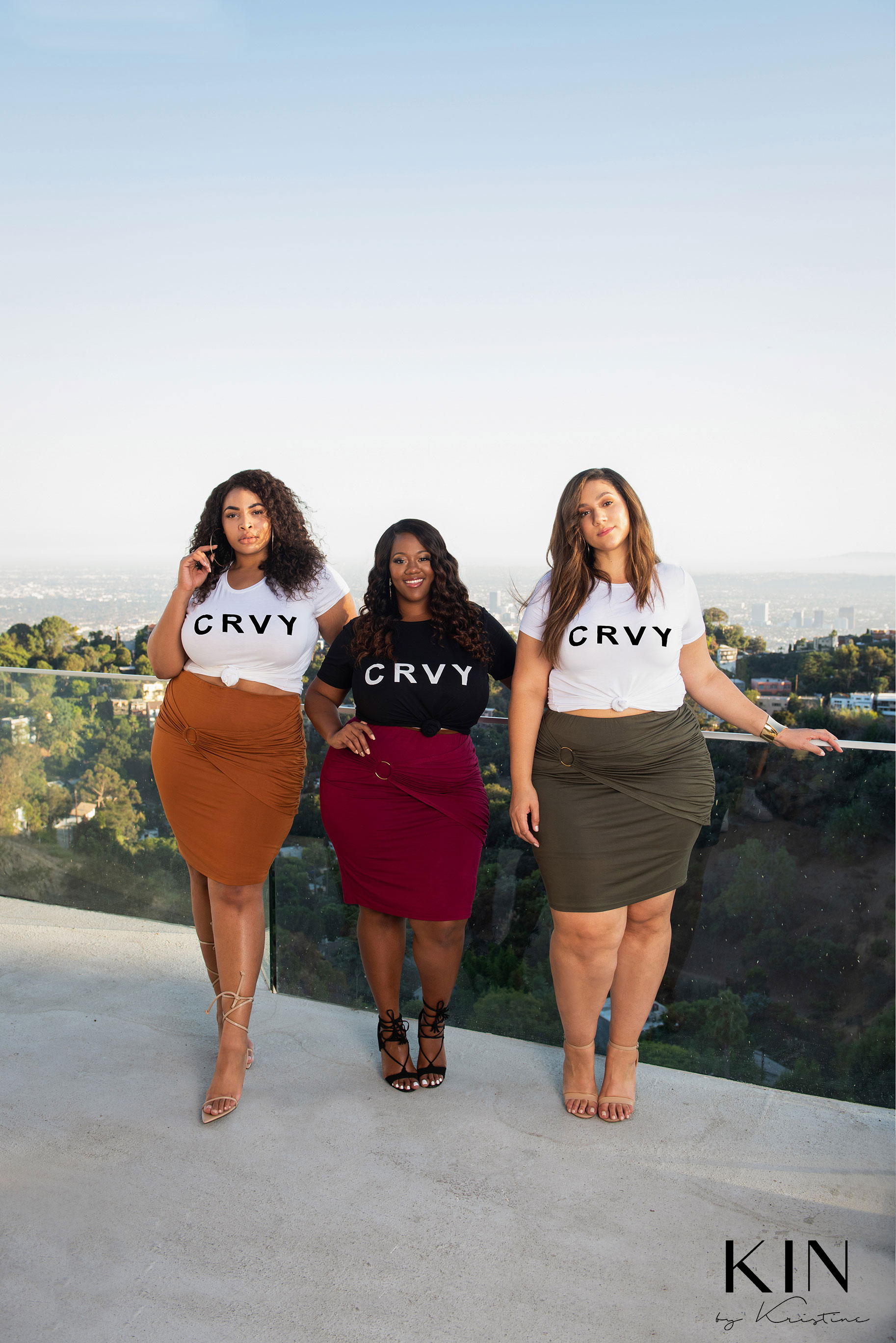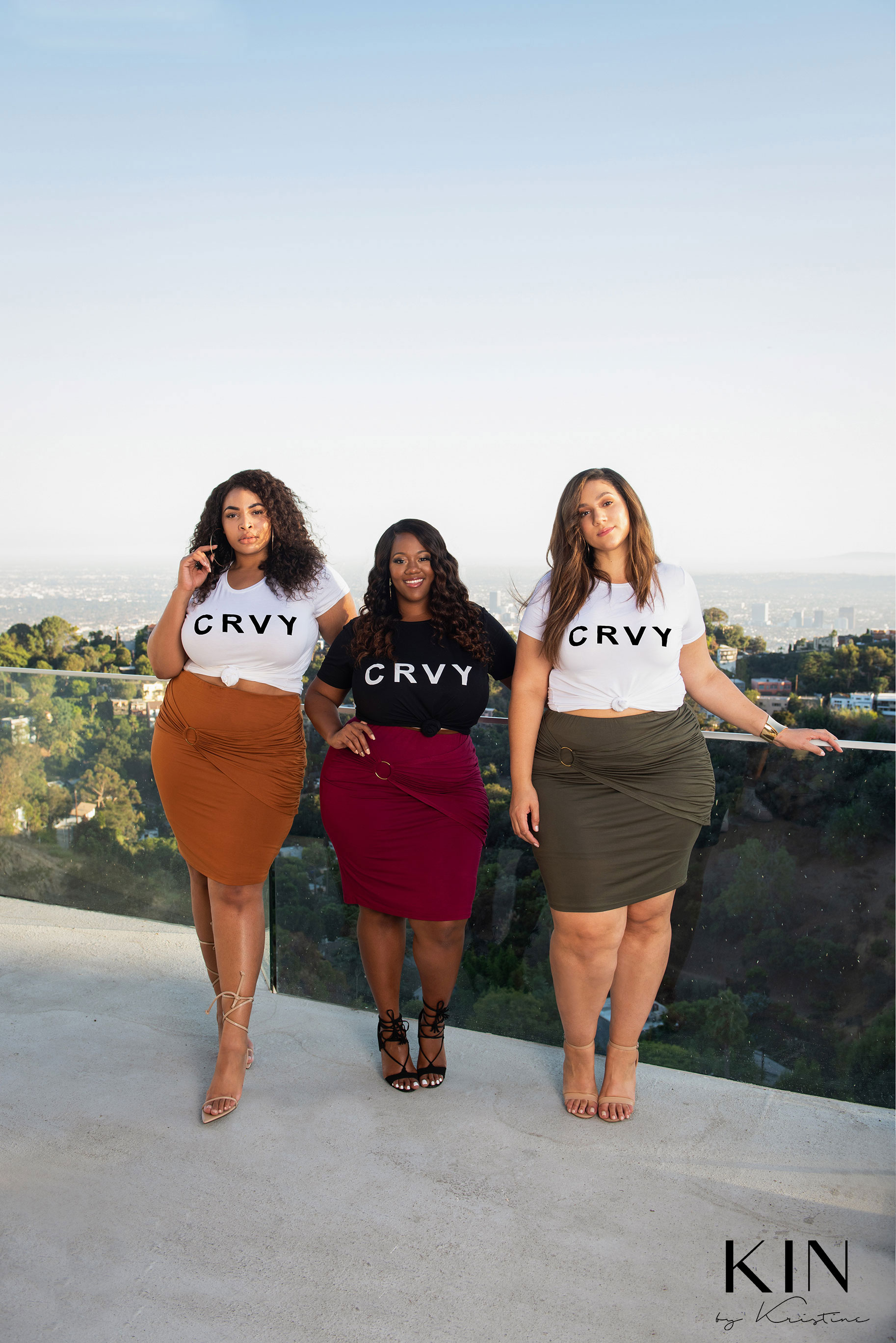 What's even more cool about the brand is the meaning of the name Kin. Kin means family and its also the first letters of Kristine, her mom, and sisters name. This new brand is all about faith, family, and fashion.
Kin by Kristine's Fall Collection
Kin by Kristine launched a 7 piece collection of dresses, skirts, tees, and a blazer. Which are all reminiscent of her personal style. The price point is right on target with what most plus size consumers are willing to pay. Everything is under $100. Checkout some of the looks below.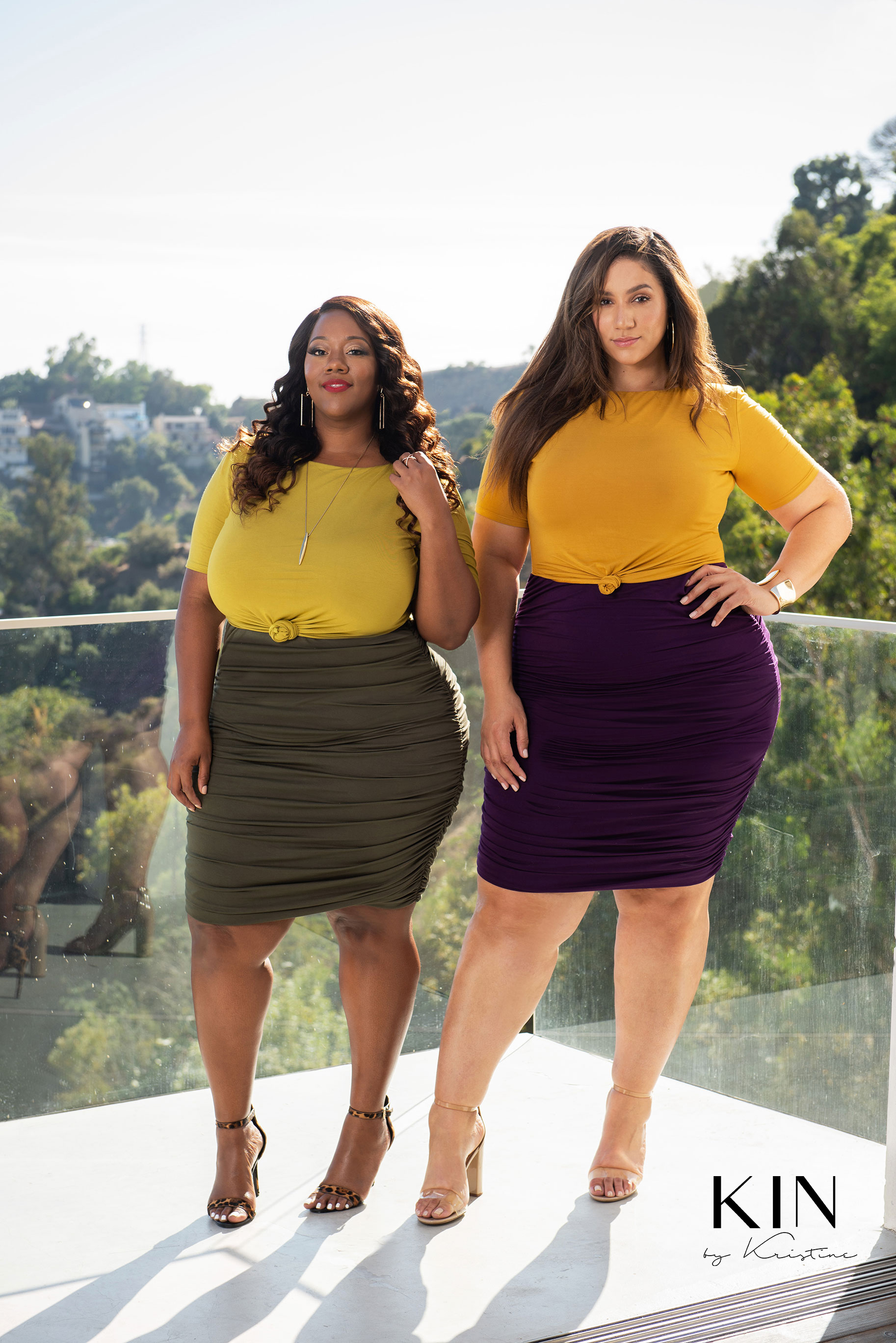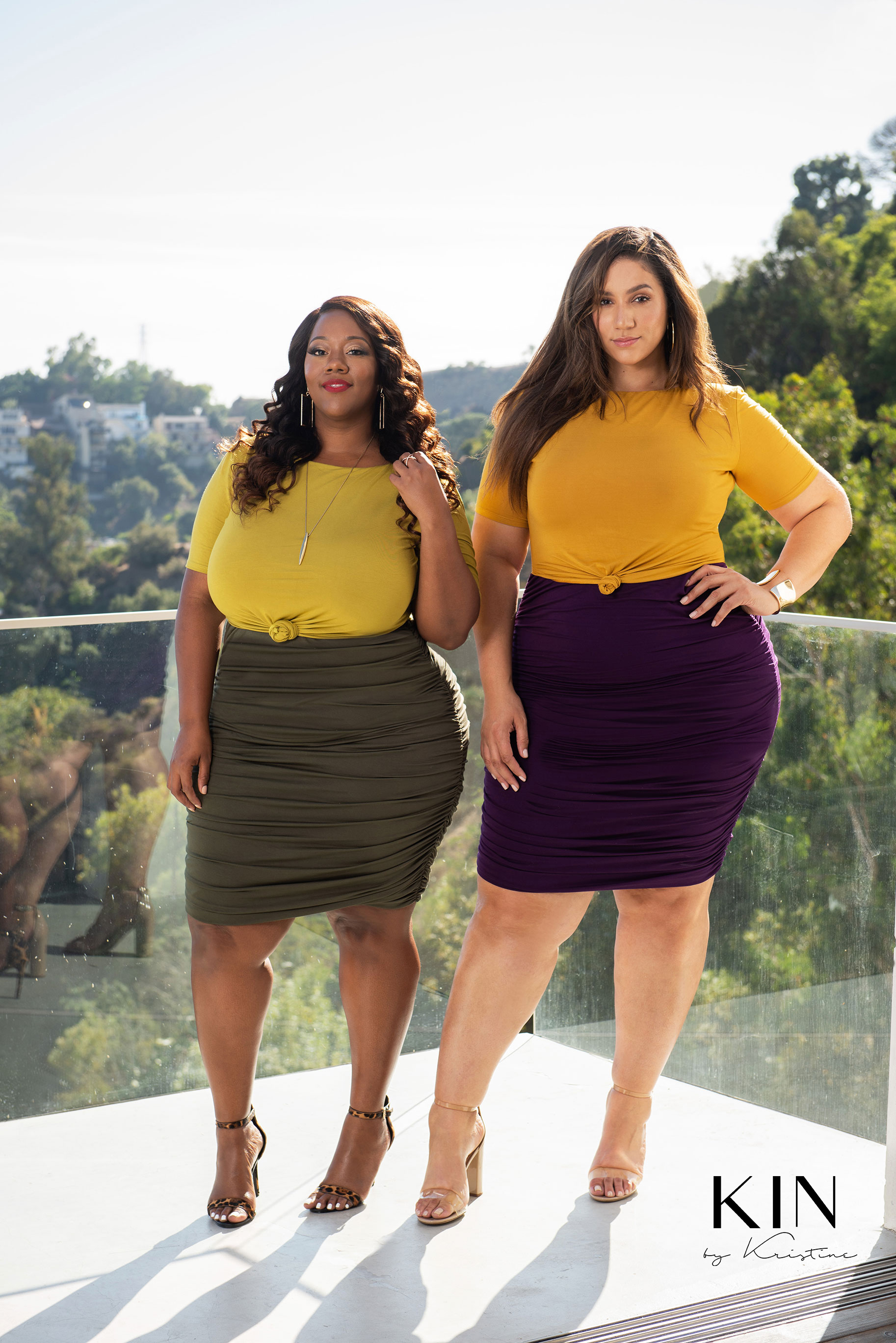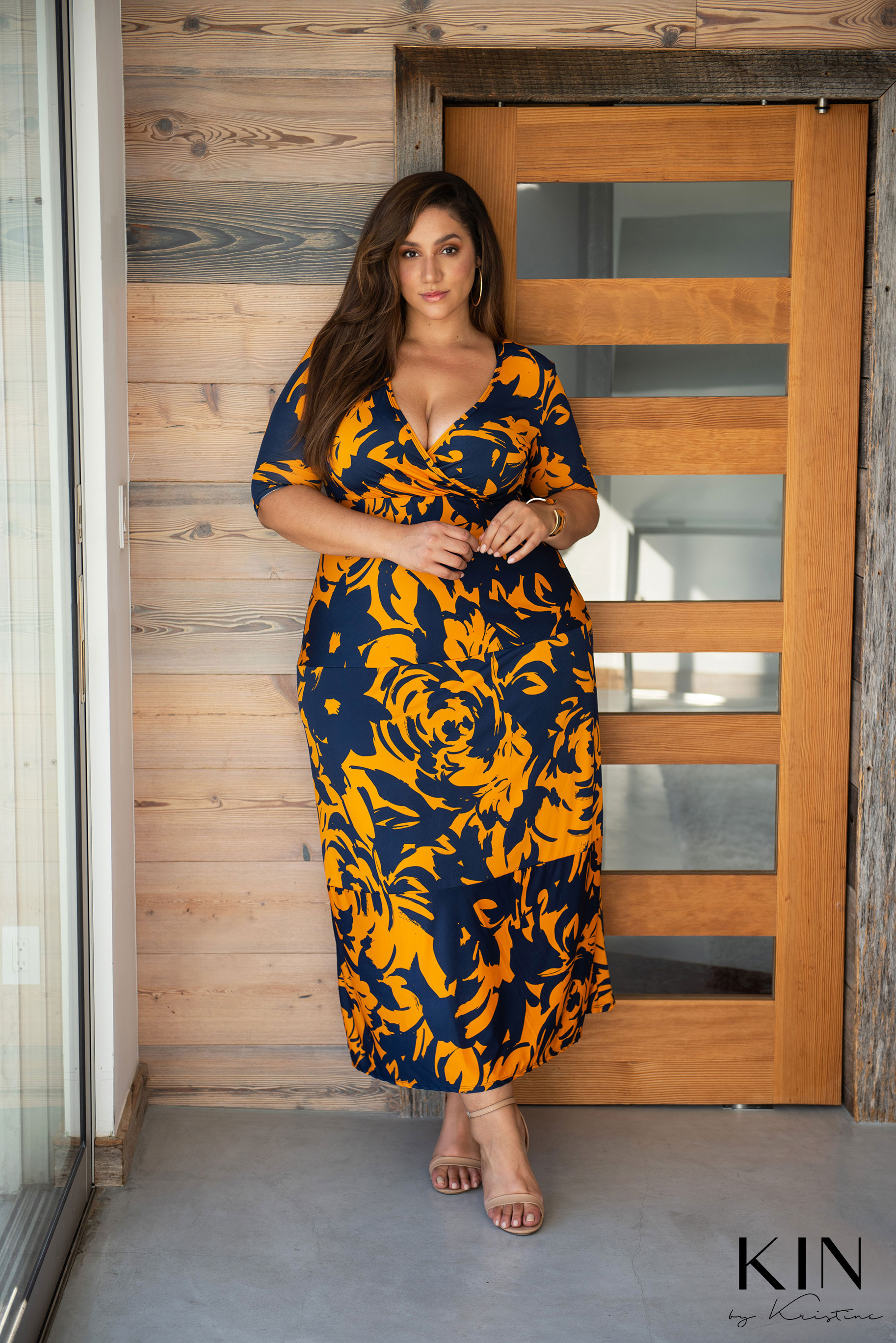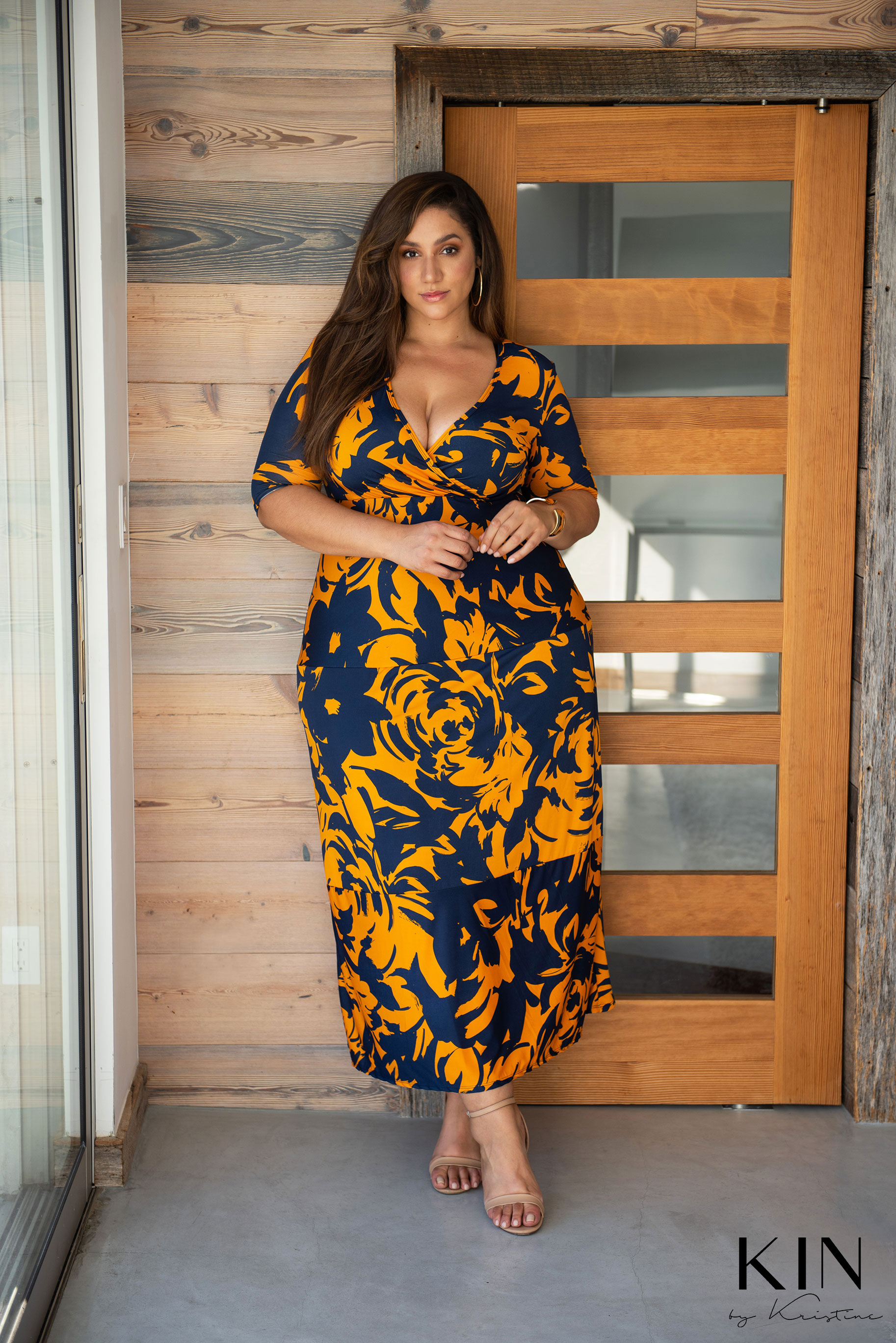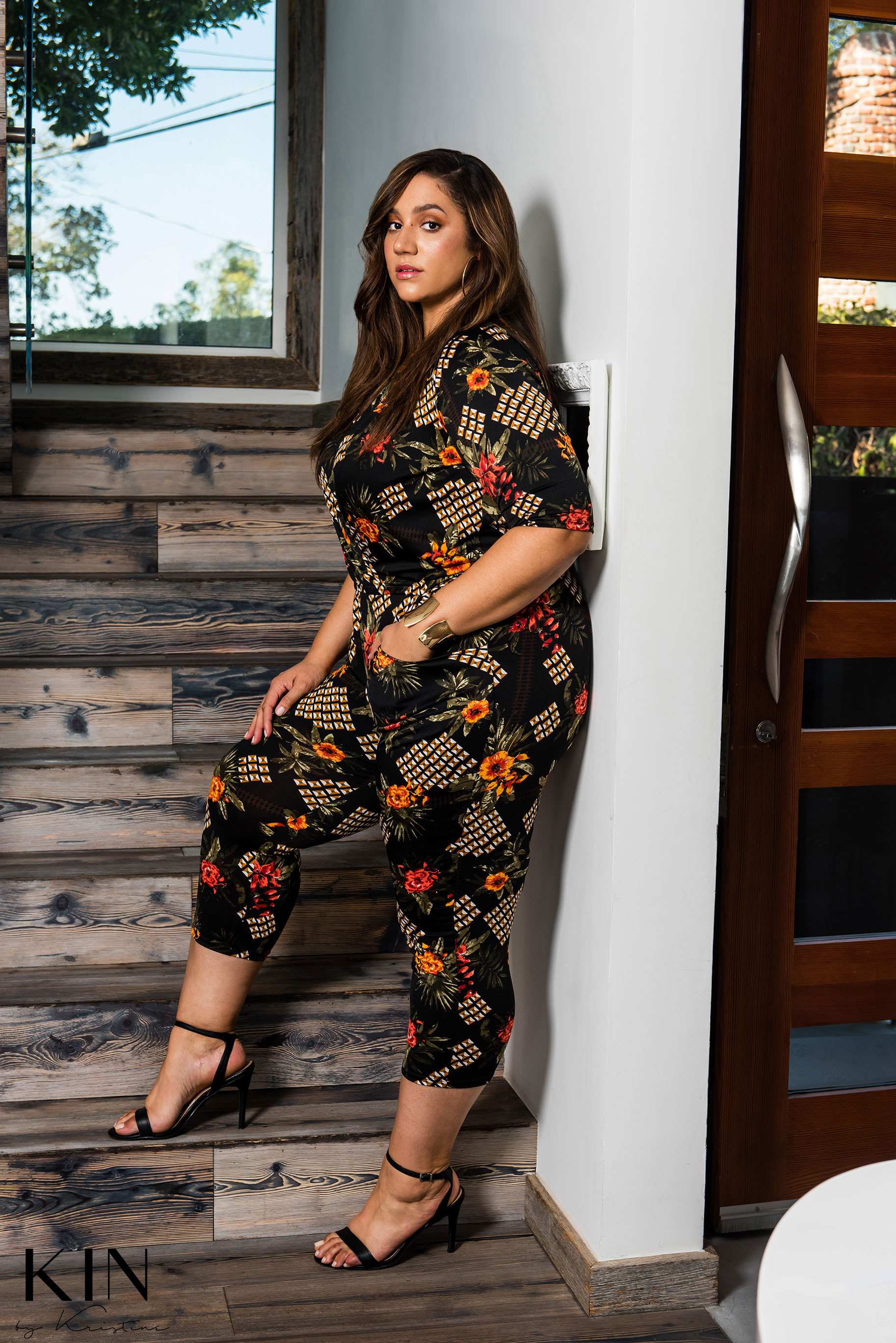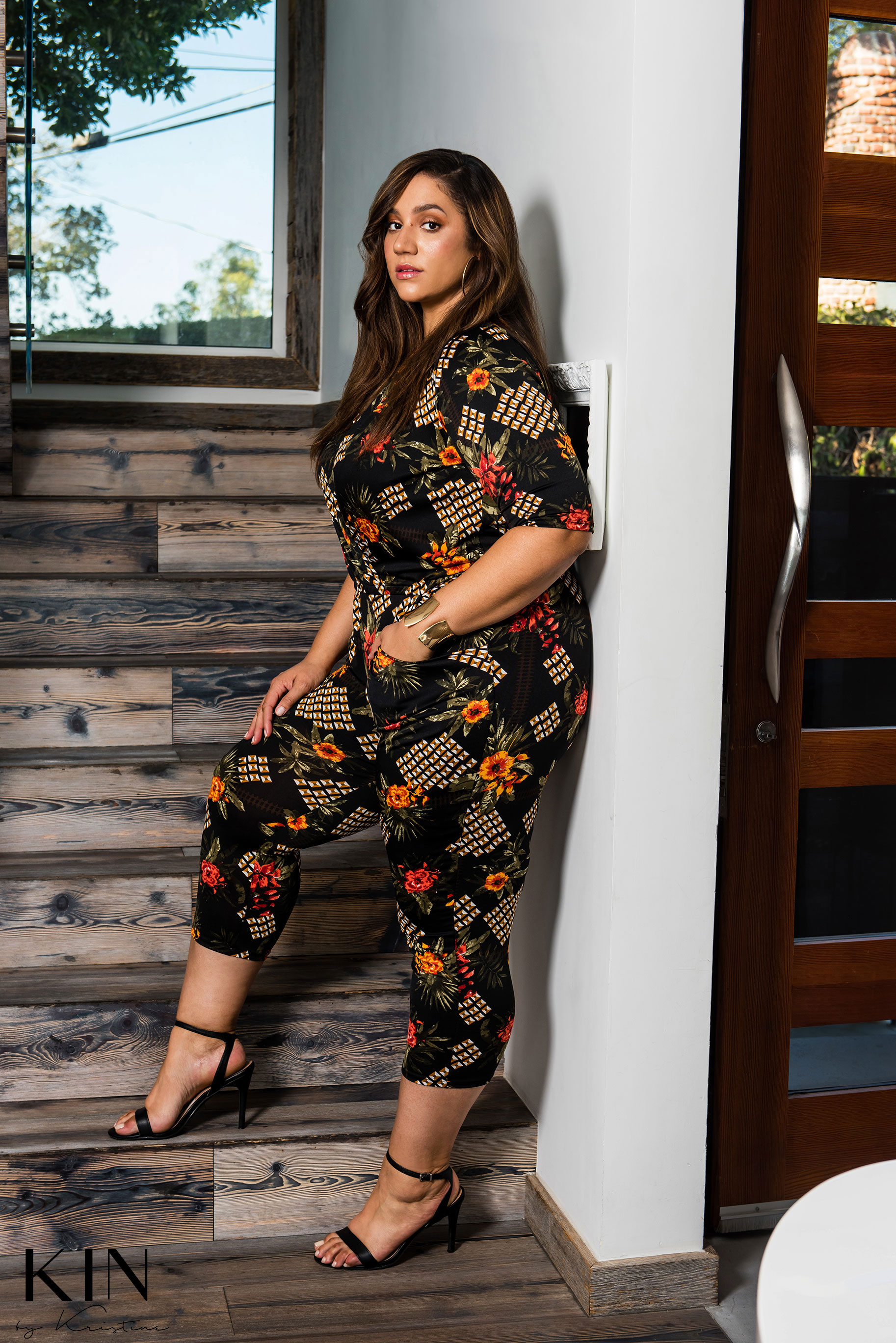 You can checkout the entire collection at Kin by Kristine