Hey curvy girls all over the world,
I think I just found the most amazing cobalt blue plus size jumpsuit ever and it has a mini story behind it. A few years back, I spotted Kiah from Rez To The City in a beautiful DKNY green ruffled sleeve jumpsuit. I followed the link she had to it on her blog and saw that it was from 6pm.com. When I spotted it on 6pm, I snatched it up with the quickness. Then I saw that they had a cobalt blue version and I just knew I needed it but they didn't have my size. Ever since then, I have basically been on the hunt for that color for two years. Kiah actually had a little luck on her side because she found the blue DKNY verison through a resale site. I've been hounding her to sell it to me. The jumpsuit is just so amazing from the color to the fit. Check me out in the green version HERE.
So, long story short, Kiah hit me up today and said, look what I found and lo and behold Eloquii had a very similar cobalt blue ruffled sleeve jumpsuit on their site today. No way! What are the odds that almost 2 years later I would find an almost identical version to the coveted DKNY jumpsuit. You know it was meant to be. The only thing it was missing was the drawstring tie waist. Oh and Eloquii is offering 40% off orders $125 or more (use code: MAR40), which means I am going to get the jumpsuit for damn near half the original price. I can't believe it. The fashion Gods threw me a bone this Friday the 13th.
Okay, now I'm sharing with you the most amazing blue Plus Size Jumpsuit ever.
Ruffle Sleeve Jumpsuit $138 (Get 40% off with code MAR40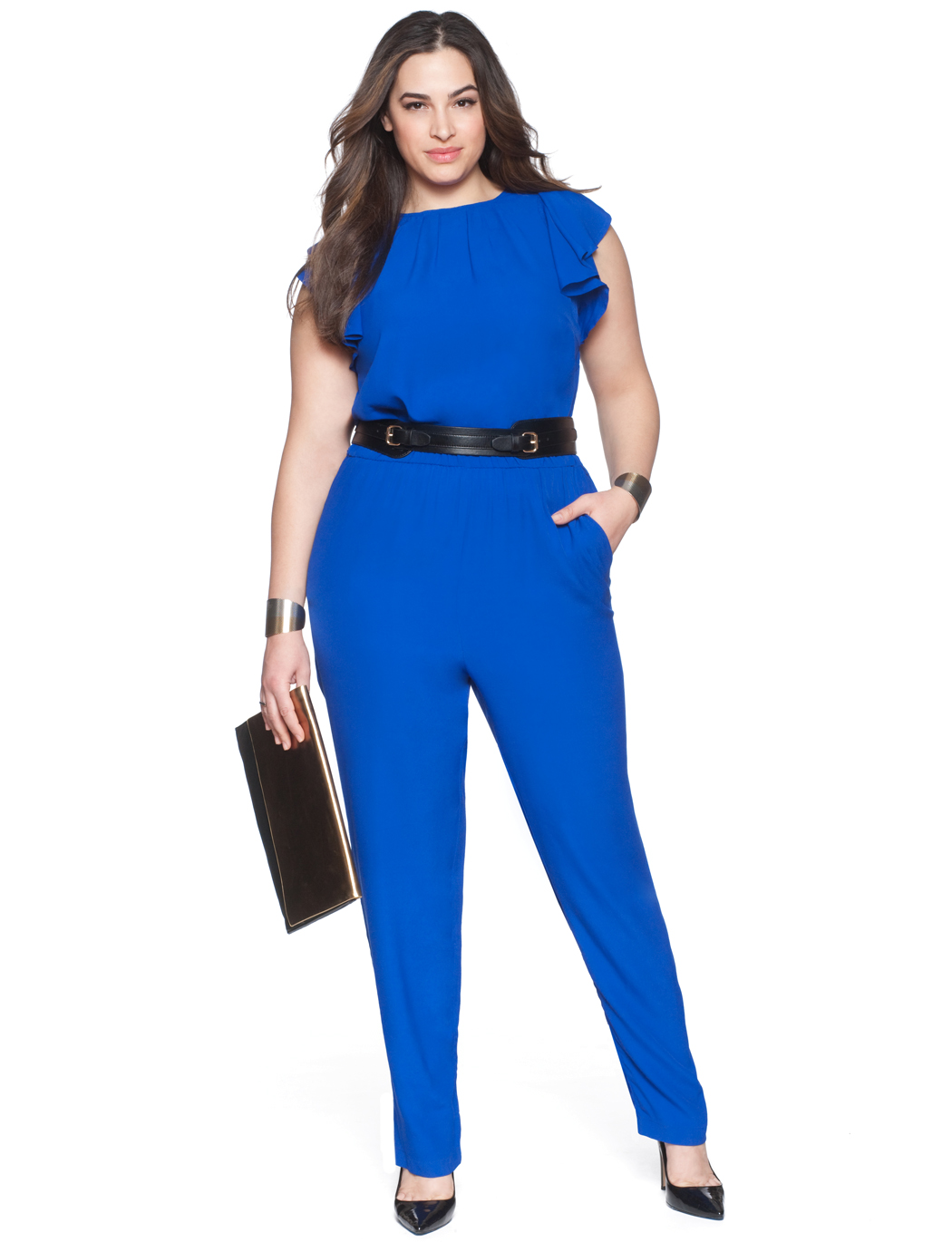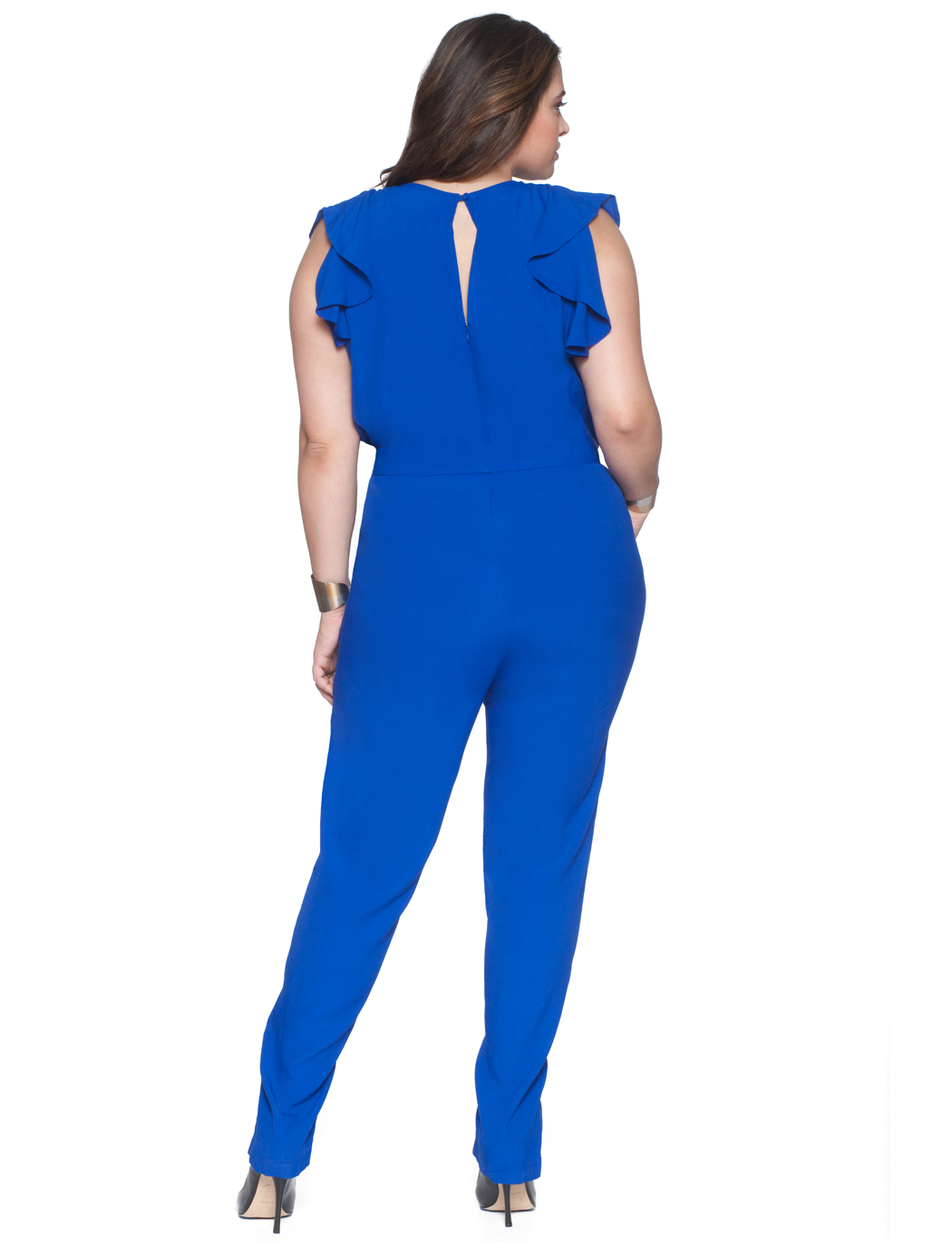 .