Hey curvy girls all over the world,
So, the weather here is still on a roller coaster. One day its 60 degrees and the next its 30.  In spite of its finicky state, I am not going to allow the weather to stop me from embracing spring trends. Although it's not 70 degrees outside, I believe in having transitional pieces in your wardrobe that can easily transition from season to season.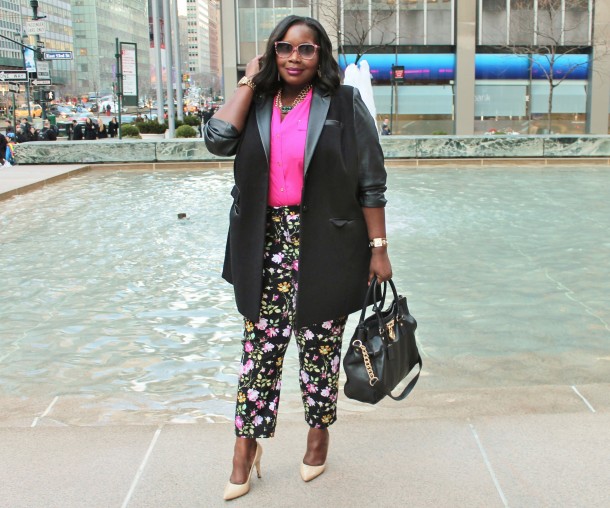 Last week, I was invited to attend the Isabel Toledo for Lane Bryant fashion show and I wanted to wear something that would keep me warm yet look fashion show worthy. I always go for dresses but this time I wanted to wear pants because it was really windy and I did not feel like putting on tights. The night before I looked through my closet to see what I could put together. I happened to look through my summer box and pulled out a pair of floral pants that I got from Simply Be last year (sold out). They are the perfect transitional piece.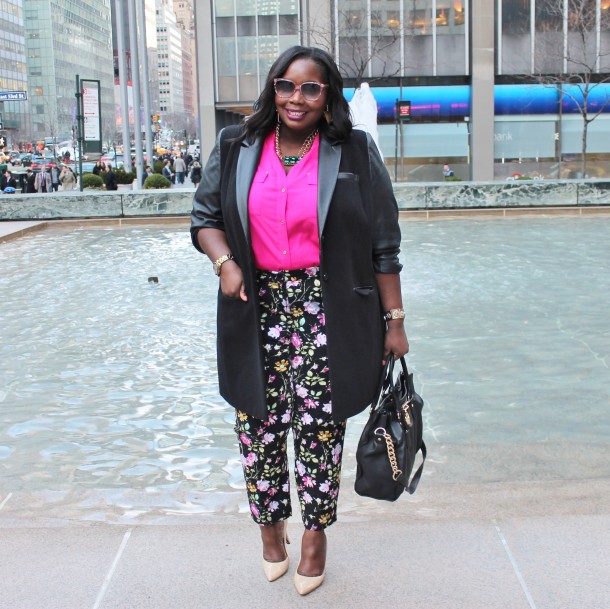 I teamed them up with a black and pu sleeve wool coat from Simply Be and to keep with the spring theme, I brought out the pink in the pants with a pink tunic from Calvin Klein Plus.  To pull everything together, I reached for a pair of nude pumps from Nine West and my black Hamilton tote from Michael Kors. When it warms up, I can rock the floral pants with a white tank and strappy sandals.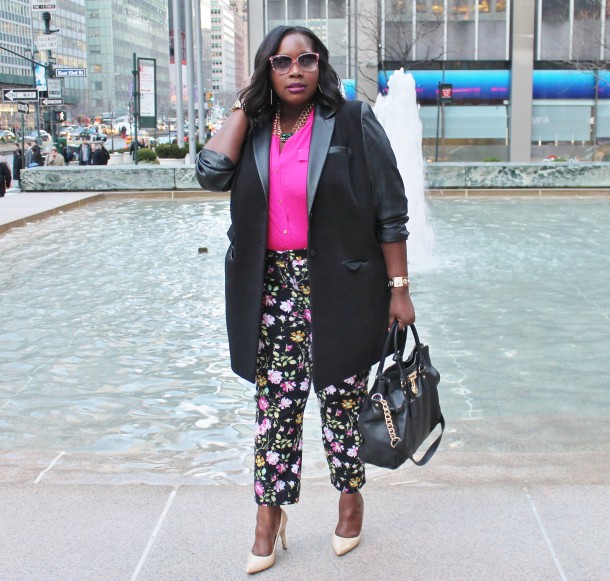 As for accessories, I wore a pair of blush colored lucite sunnies from Dolce & Gabbana, a green jewel tone gold link necklace, and a gold bracelet from Forever 21, and my go to MK watch.
For makeup, I went for a berry lip with Milani's Sangria lipstick HERE and I lined my eyes with NYX cosmetics jade glitter liner HERE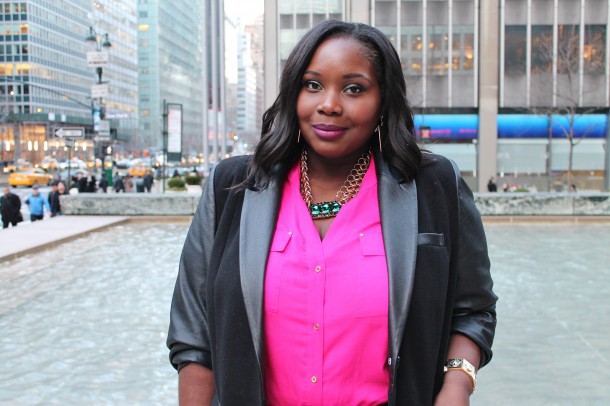 So, what do you think about my look?