This month Eloquii, the powerhouse retailer has launched its first-ever national campaign. The new campaign challenges workplace weight discrimination and unconscious bias in the workplace and beyond. "Eloquii is on a mission to shed light on the preconceived notions around the profile of a woman behind a certain career. The national campaign features a former chef and ultra-marathon runner, a state-elected representative, Emmy award-winning TV producer, chief engineer, costume designer, army vet, and registered nurse, along with a law enforcement professional."
As time has gone on, workplaces have had to adapt to new ways of thinking and push aside past discriminatory acts so that the world of work is open to practically everyone, no matter their size, color of their skin, and disabled status, which is is incredibly important and necessary for a more inclusive world. With these new changes, workplaces safety protocols will also need to be put into place to accommodate different people, otherwise, an accident can occur that could have been avoided which can bring about Columbus Ohio workers compensation attorneys, and other similar attorneys in this field, so that workers can be awarded the compensation they deserve due to negligence of a workplace. That is why with these new changes the whole entire workplace and its safety protocols must be updated.
Honestly, it is high time that employers should focus on employee appreciation, instead of discriminating against them or making them feel invisible. It is time for employers to understand that discrimination only leads to employees poorly performing, which eventually leads to the loss of a business. On the contrary, appreciating employees, be it by sending them birthday gifts using gift card API, or by providing bonuses, can allow the employees to feel more valued and loved, thereby leading them to care more about the organization. Employers should know that when employees feel more connected to the organization, they eventually work more and better, hence contributing more to the revenue generation process. So, it is high time that employers understand this and end discrimination and take up the task of appreciating their workers.
Eloquii #ModelThat Campaign Against Workplace Weight Discrimination
Most people don't realize the bias that plus size women receive in the workplace because of their size. Plus size women are discriminated against and often ridiculed. According to Mariah Chase, Eloquii's CEO, " Research shows that workplace work discrimination and stigmatization are becoming more prevalent. Eloquii's #MODELTHAT campaign was created to breakdown barriers, stereotypes, and bias within the workplace and society. As always, Eloquii wants to celebrate women who are changing the world. Sometimes, discrimination can be rife in certain workplaces which can seep into various other areas of work causing serious issues. Luckily there are such things as an employment discrimination lawyer or an employee discrimination board, so that employees are able to have their voices heard during this time and can get any incident rectified.
Similarly, there can be other workplace issues like employer retaliation, whistleblower claims, disputes, harassment, hostile treatment by the employer, etc. Some people may hesitate to take the assistance of law enforcers to repost misconduct. Although, it's critical to take legal actions in these situations to create a positive impact and get justice. You may contact a law firm similar to MJSB Employment Justice to get guidance in dealing with such matters. Raising a voice against discrimination and injustice can promote an encouraging work environment, employee accountability, and efficiency at an office.

In addition, Eloquii's campaign message is about more than stylish clothes. It's also about celebrating some amazing women. In the campaign you'll meet a group of women who are leaders and have amazing professions. These women are showing that you can be bold, beautiful, and smart. These women are also the new ambassadors for the #MODELTHAT campaign.
Below is a brief description of each of the women and the styles they're wearing.
Meet The #ModelThat Ambassadors
Meet Akilah who is a military vet, mom, and holds a doctorate in nursing. She's wearing the one shoulder jumpsuit.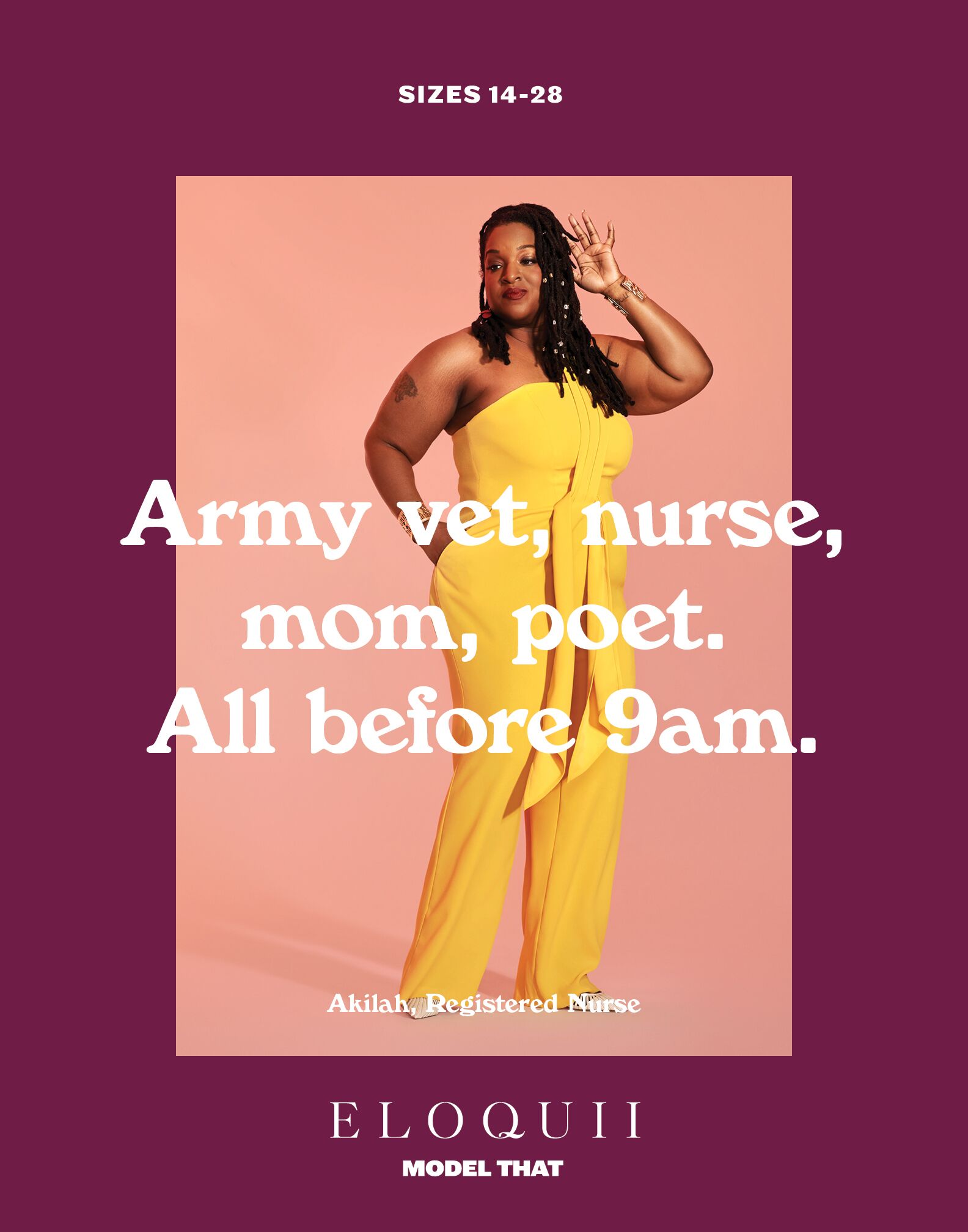 Allison is a Law Enforcement Officer and she's wearing the ruffled detailed maxi dress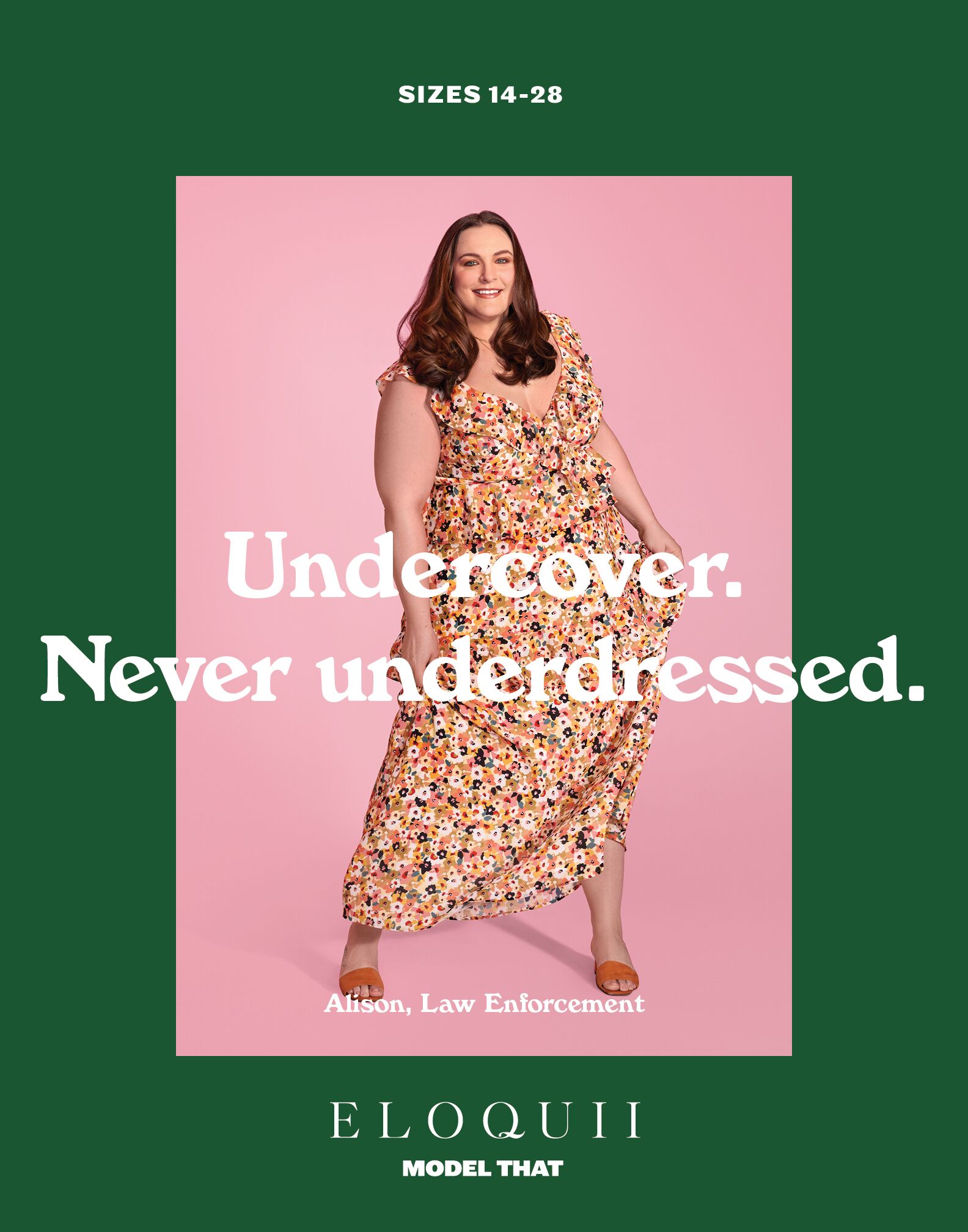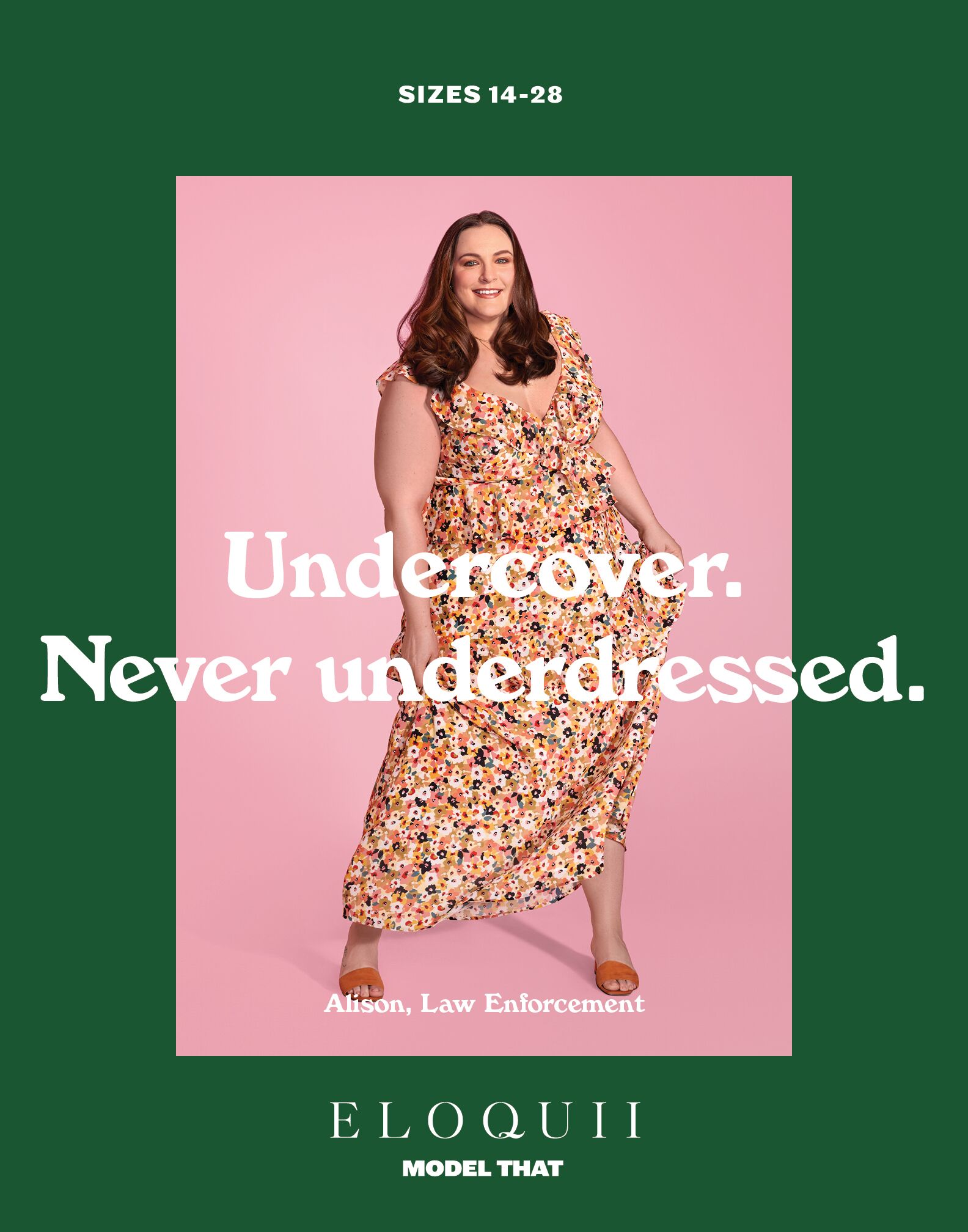 Latoya The Chef is wearing the Drama Fringe Pants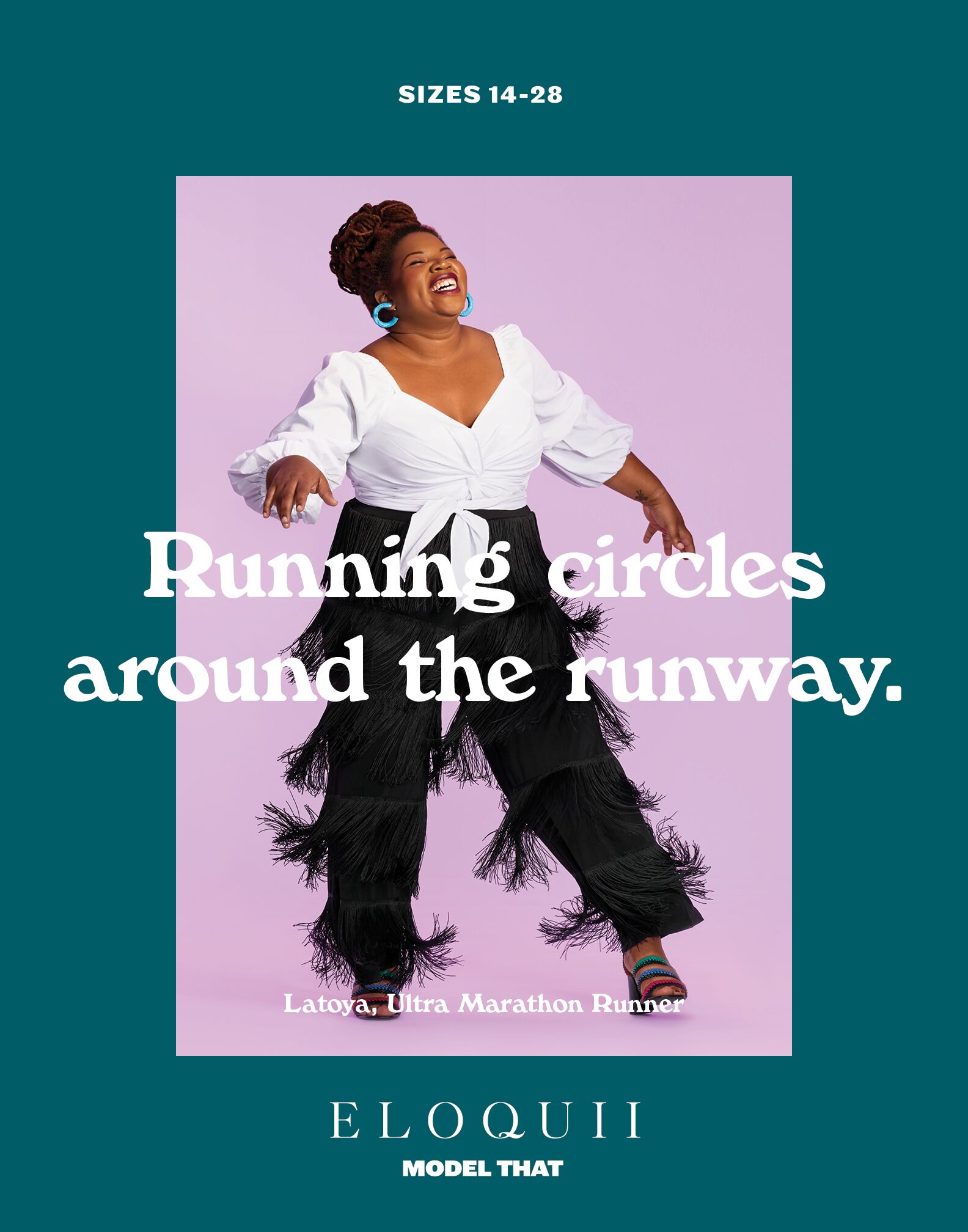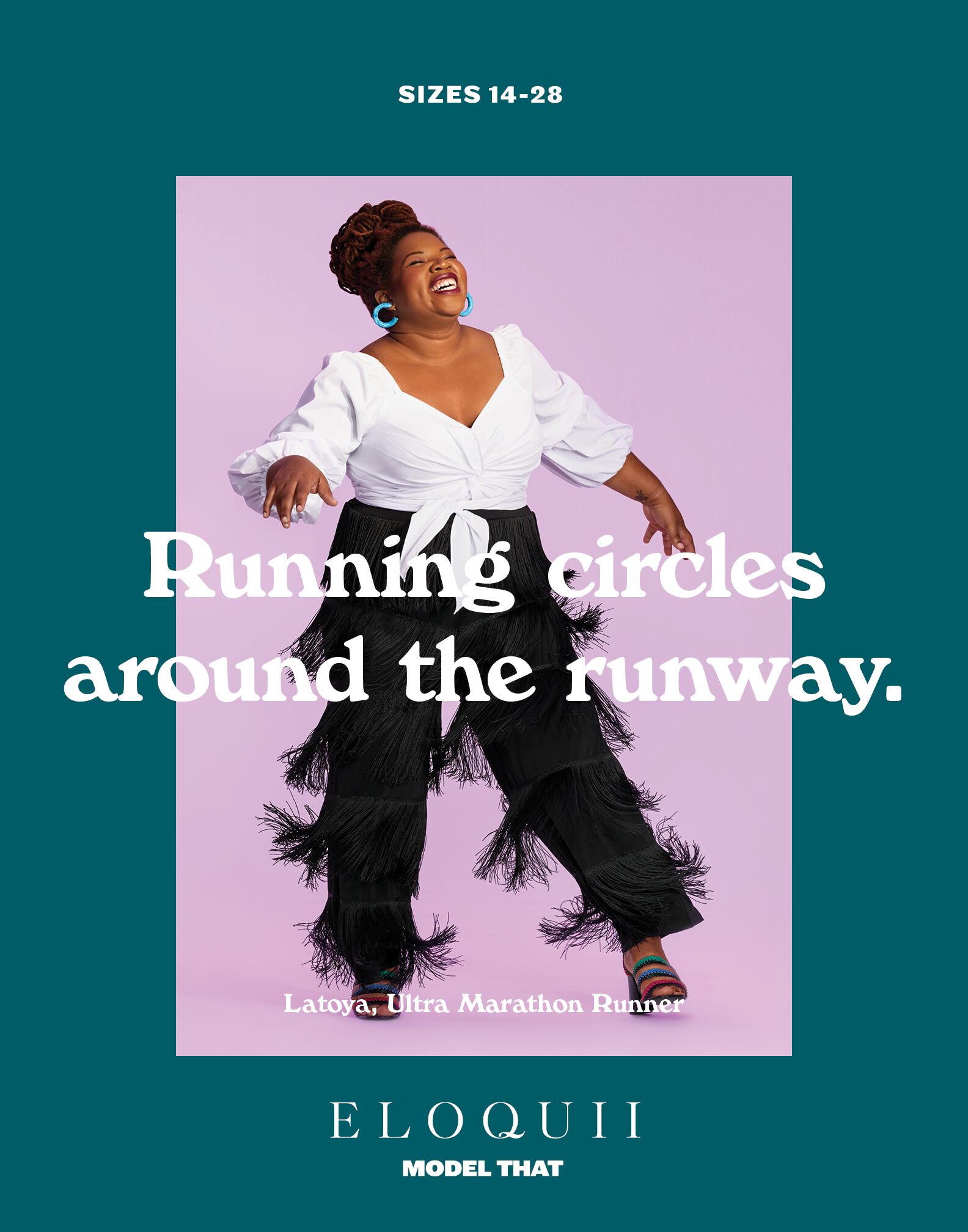 Palencia is the Deputy Director and Chief Engineer of the City of Detroit Water and Sewerage Department. She's wearing the belted blazer dress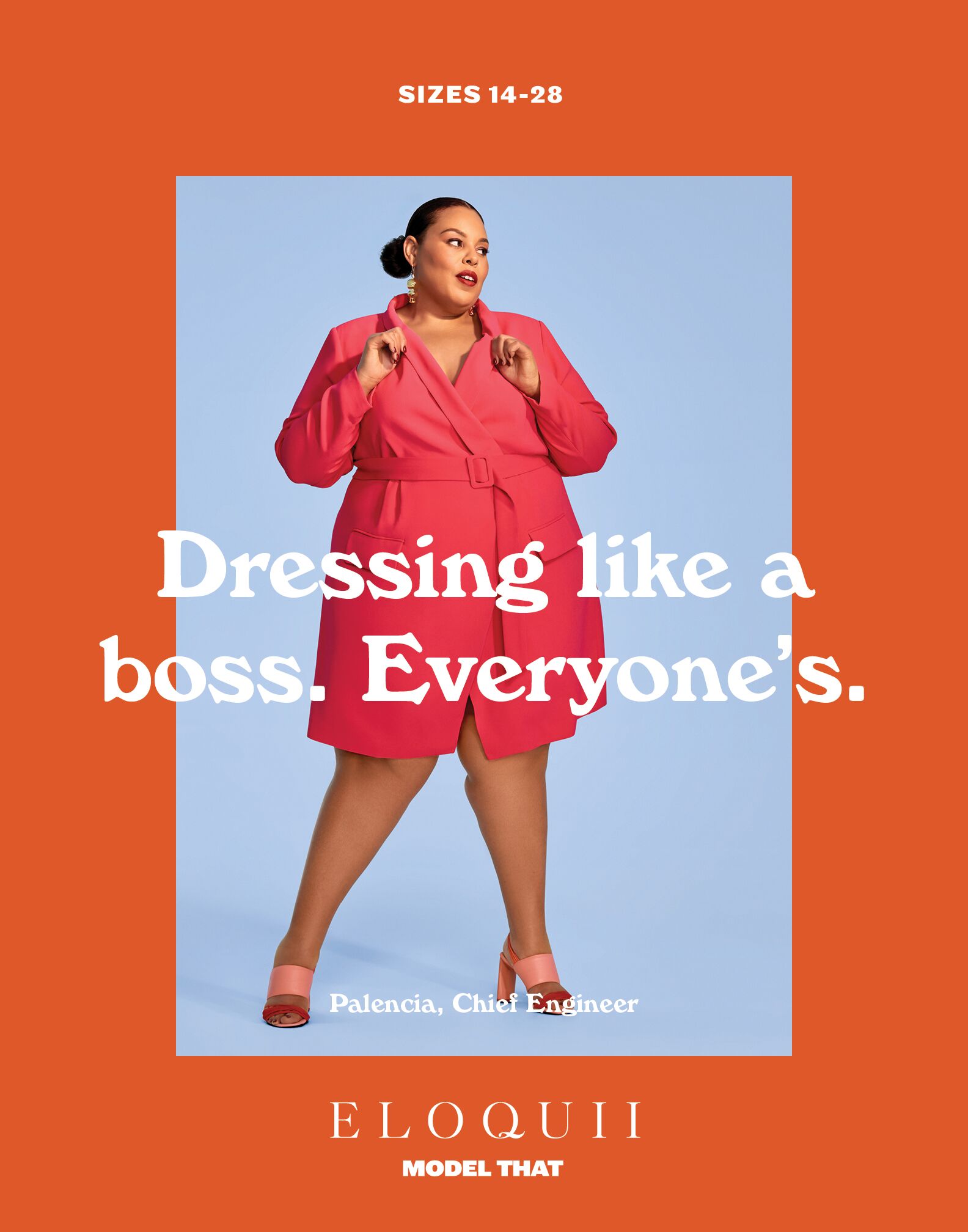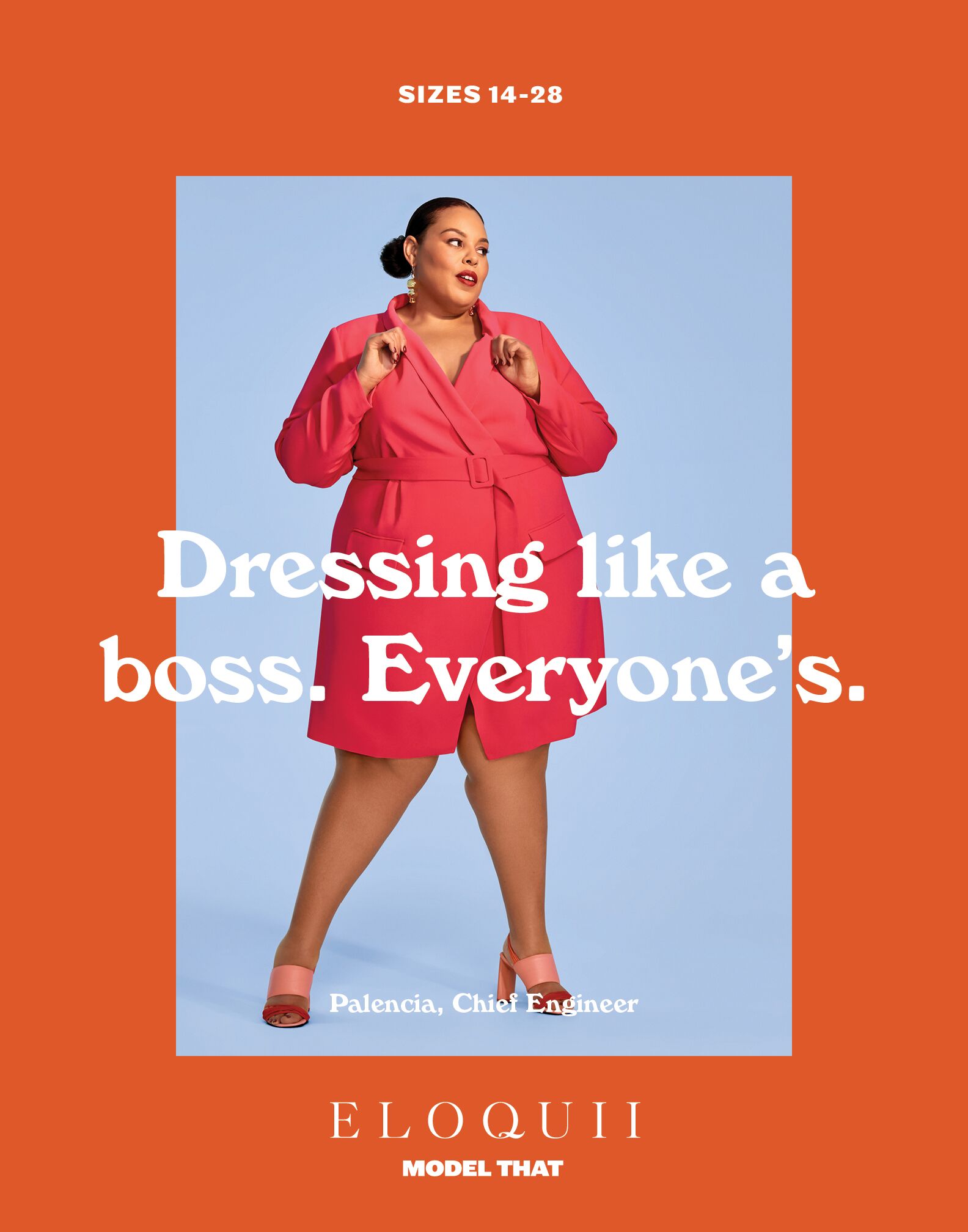 Sarah is an Emmy Award Winning Producer. She's wearing the puff sleeve fit and flare dress.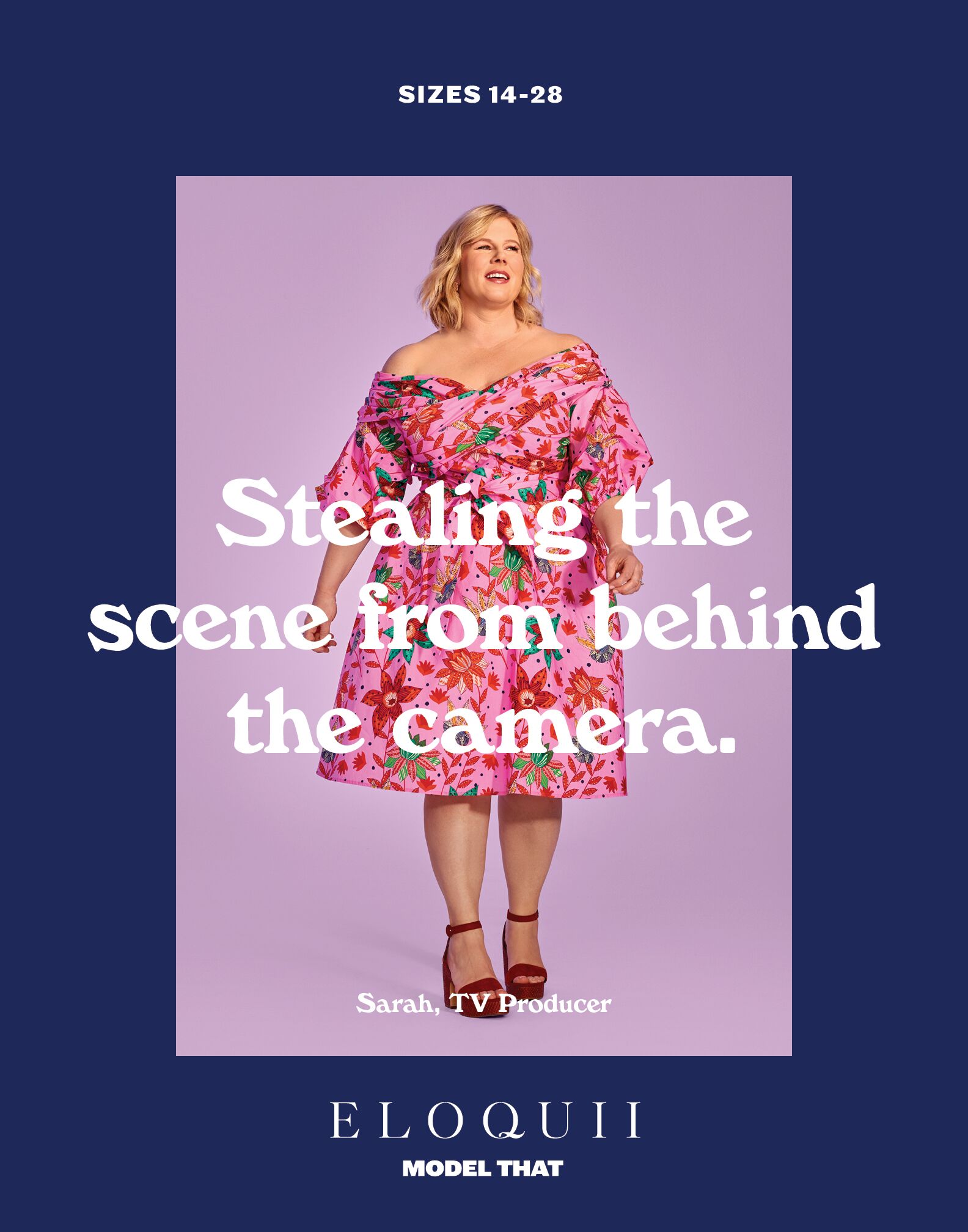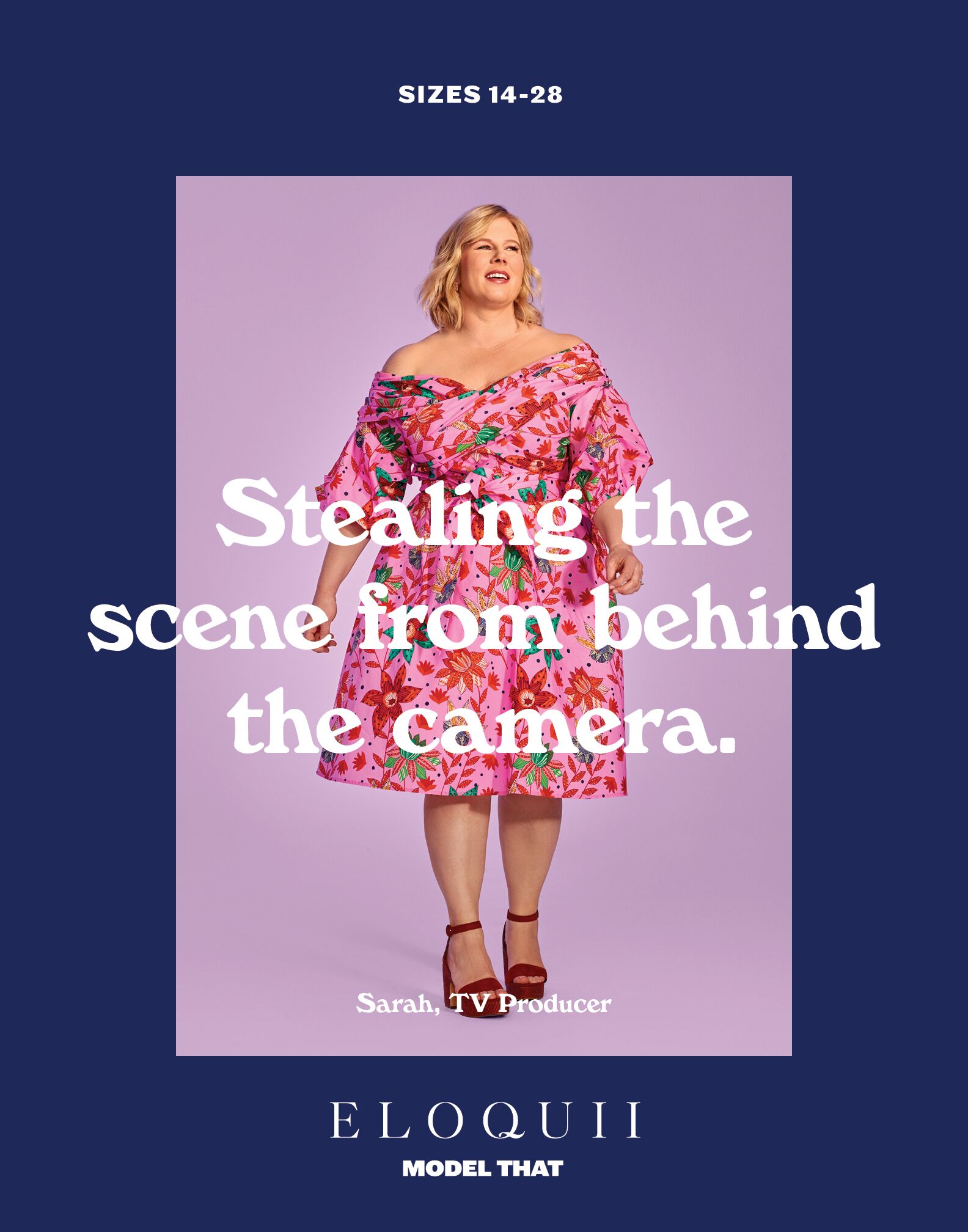 Kristen is a costume designer and special effects makeup artist. She's wearing the Striped Dolman sleeve dress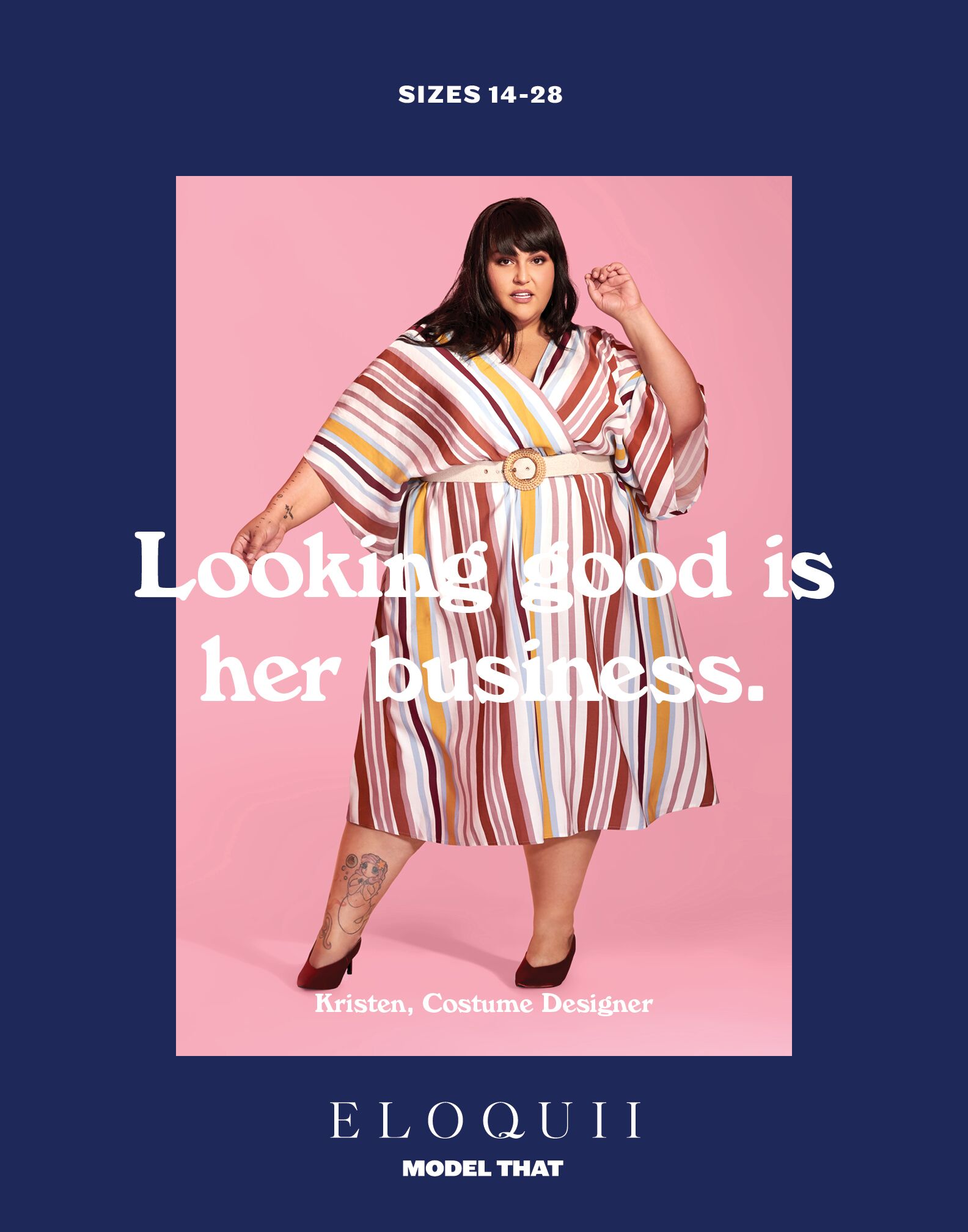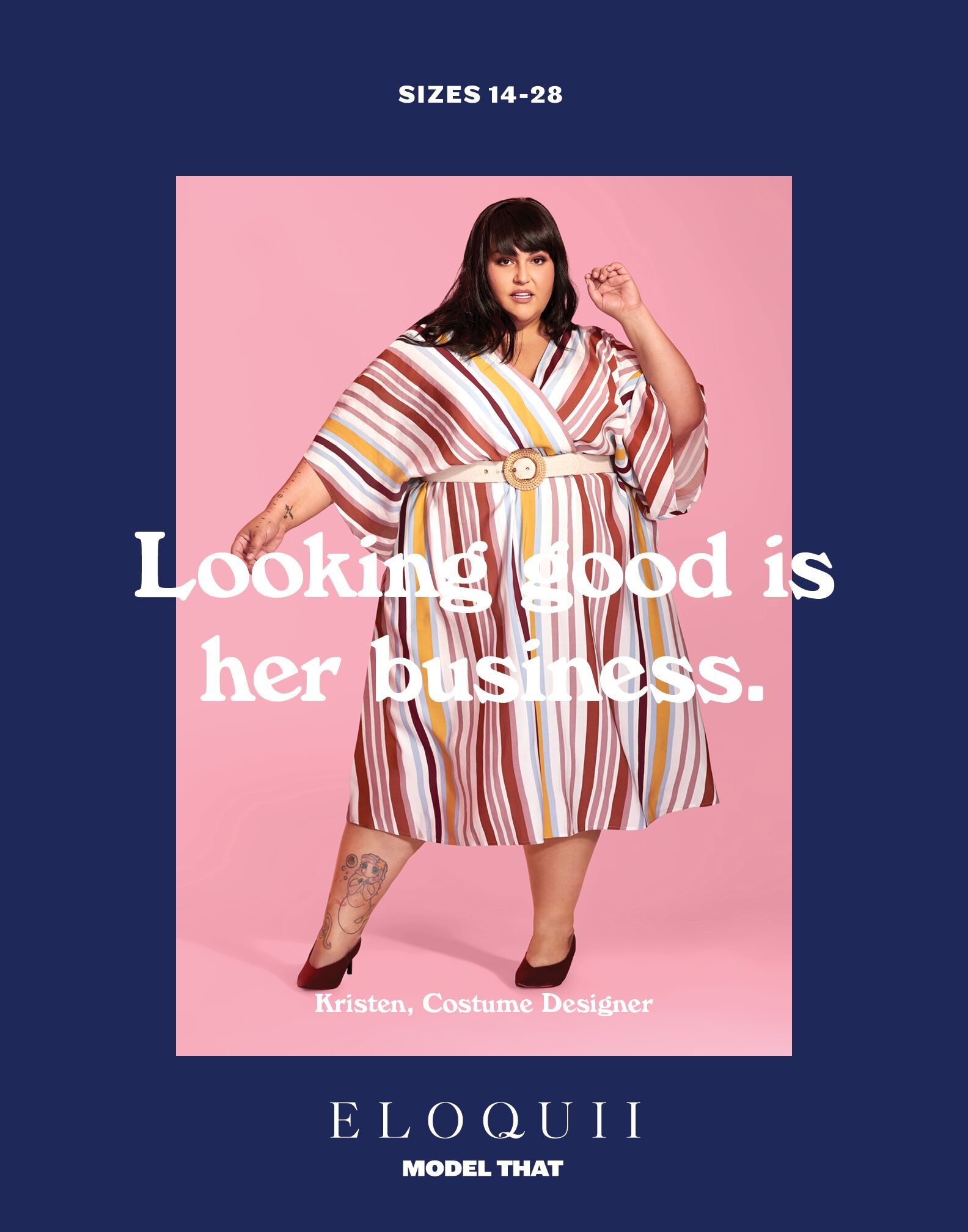 Alma is the youngest elected State Representative in Arizona. She is wearing a pomegranate blazer and wide leg pants.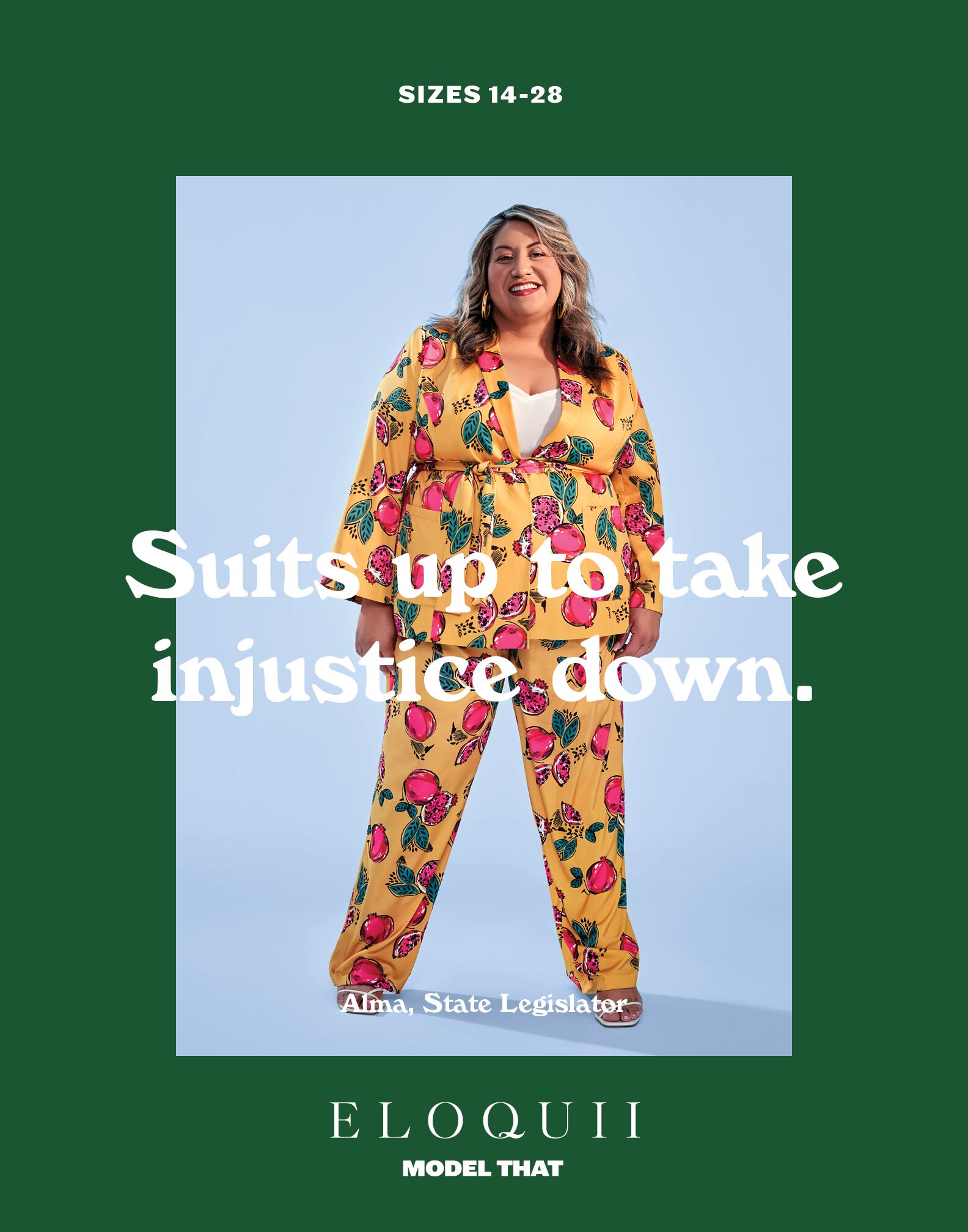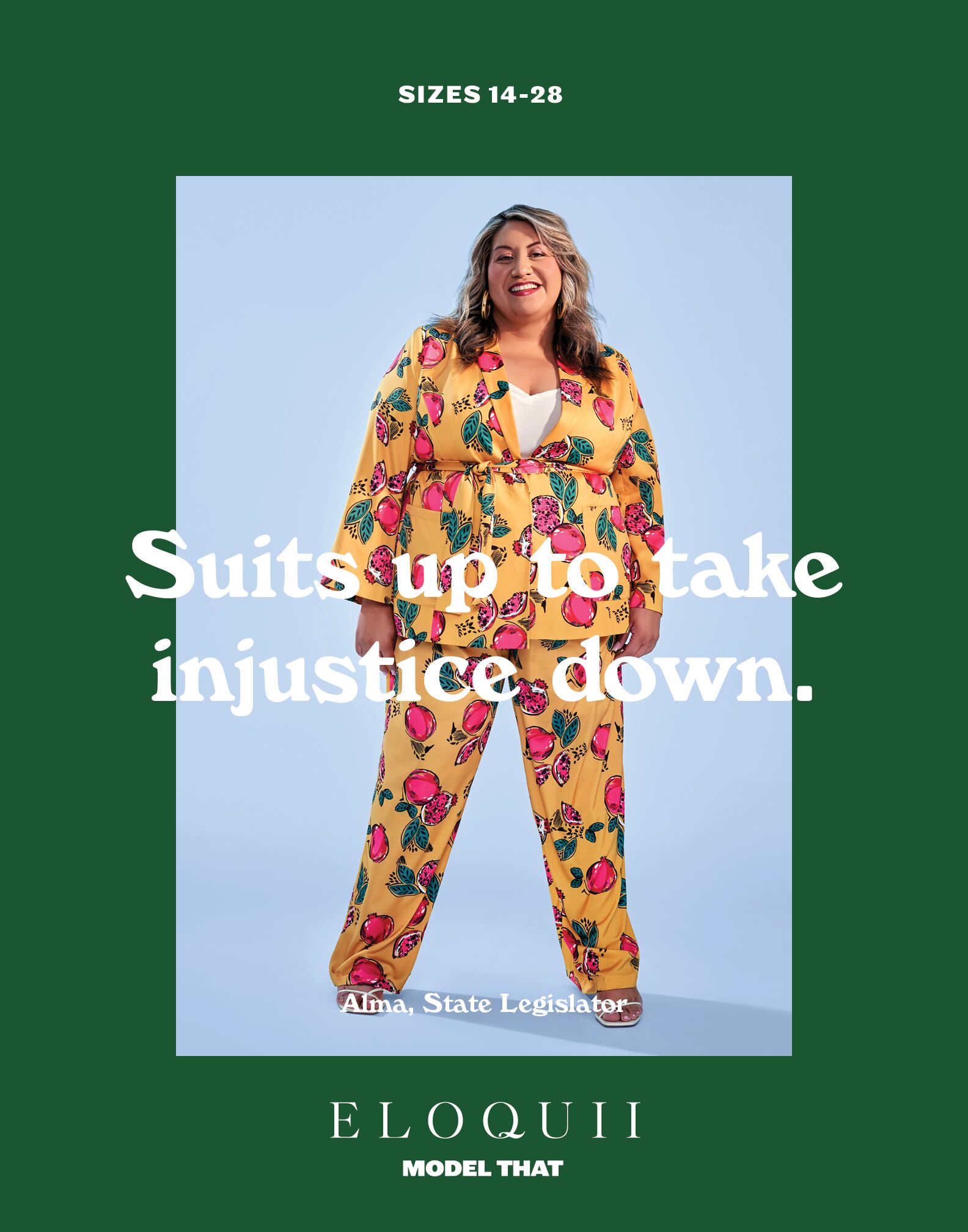 Read more about these ladies and checkout the new collection at Eloquii.