Hey curvy girls all over the world,
It's Work Wear Wednesday and today we will be chatting about the tie neck blouse. One of my absolute favorite pieces. I think every plus size woman should own a tie neck blouses. For the fall season, the seventies is going to reign supreme and the tie neck blouse is one piece we are going to see a lot of.
There is just something so polished yet relaxed about the tie neck blouse. it looks awesome with jeans and it looks even better when tucked into a fitted pencil skirt. Whether your office dress code is where whatever you want or if its a bit more restrictive (why are tights, still mandatory in corporate America?) a tie neck blouse is the perfect piece to wear.
If you have a laid back office, rock a tie neck blouse with a pair of bootcut or wide leg jeans. Last year, I wore a heart print tie neck blouse from ASOS Curve with a pair of black skinny jeans to work for casual Friday.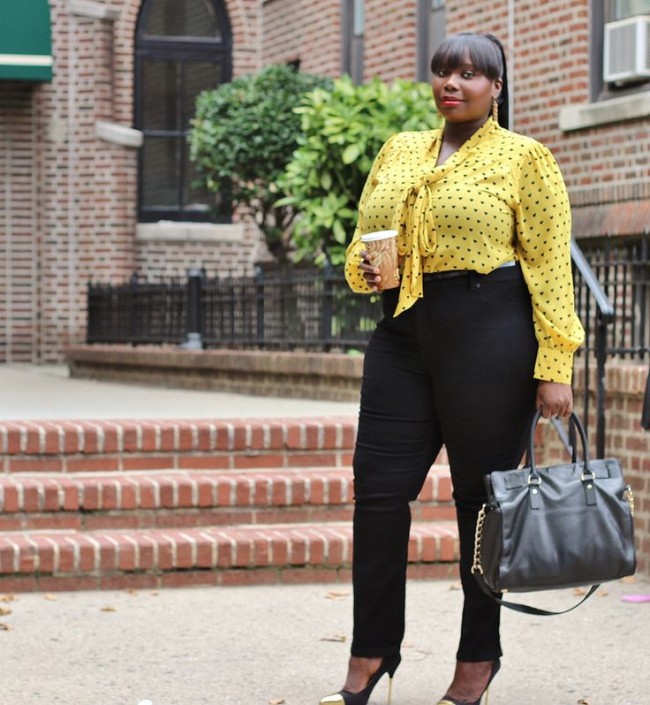 For a more professional look you can tuck a tie neck blouse with a pencil skirt. I love this tie neck blouse from Melissa McCarthy's new HSN collection. The way she styled it was perfect for a professional office look and you can even rock the look for drinks after work.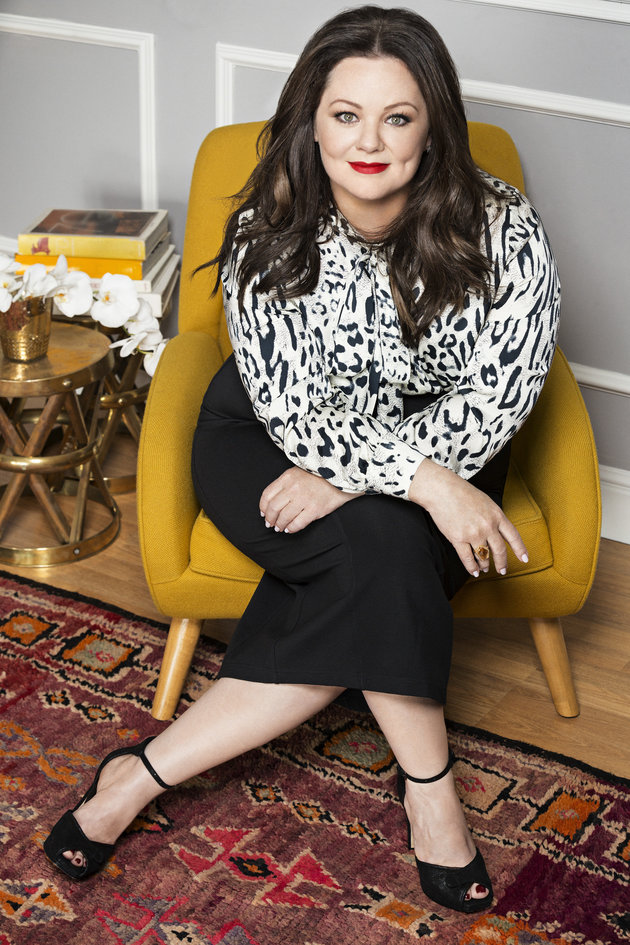 You can even pair a tie neck blouse with a pair of distressed boyfriend jeans for an even more laid back casual look.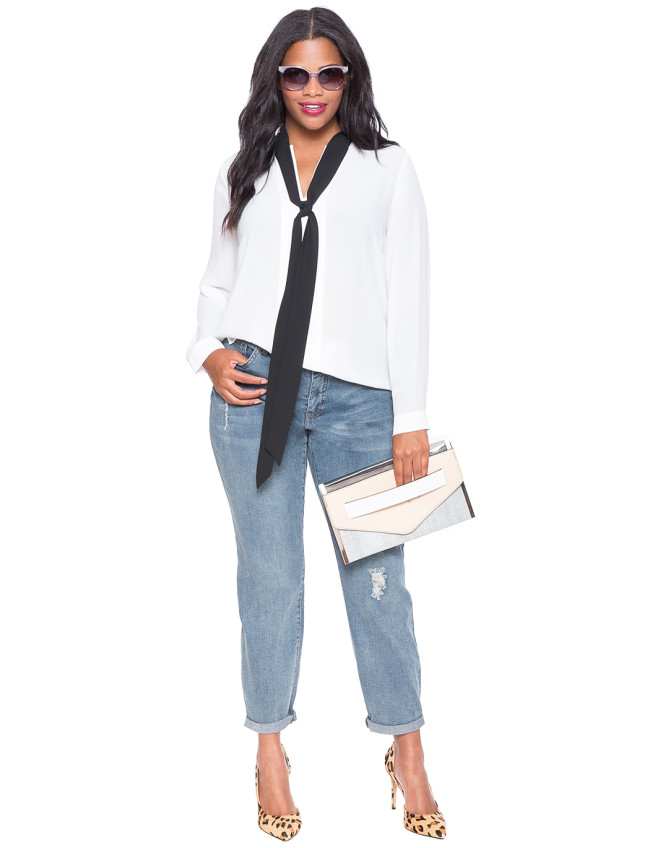 Now that we've shown you myriad ways to rock a tie neck blouse, checkout a few more chic options below.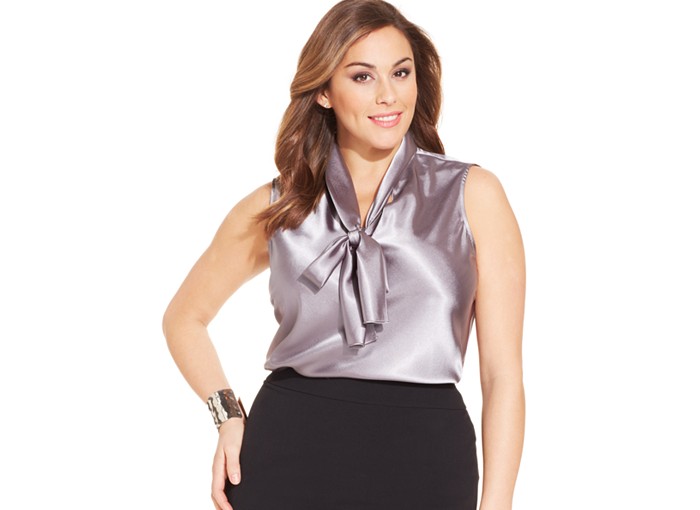 Melissa McCarthy Seven Tie Neck Blouse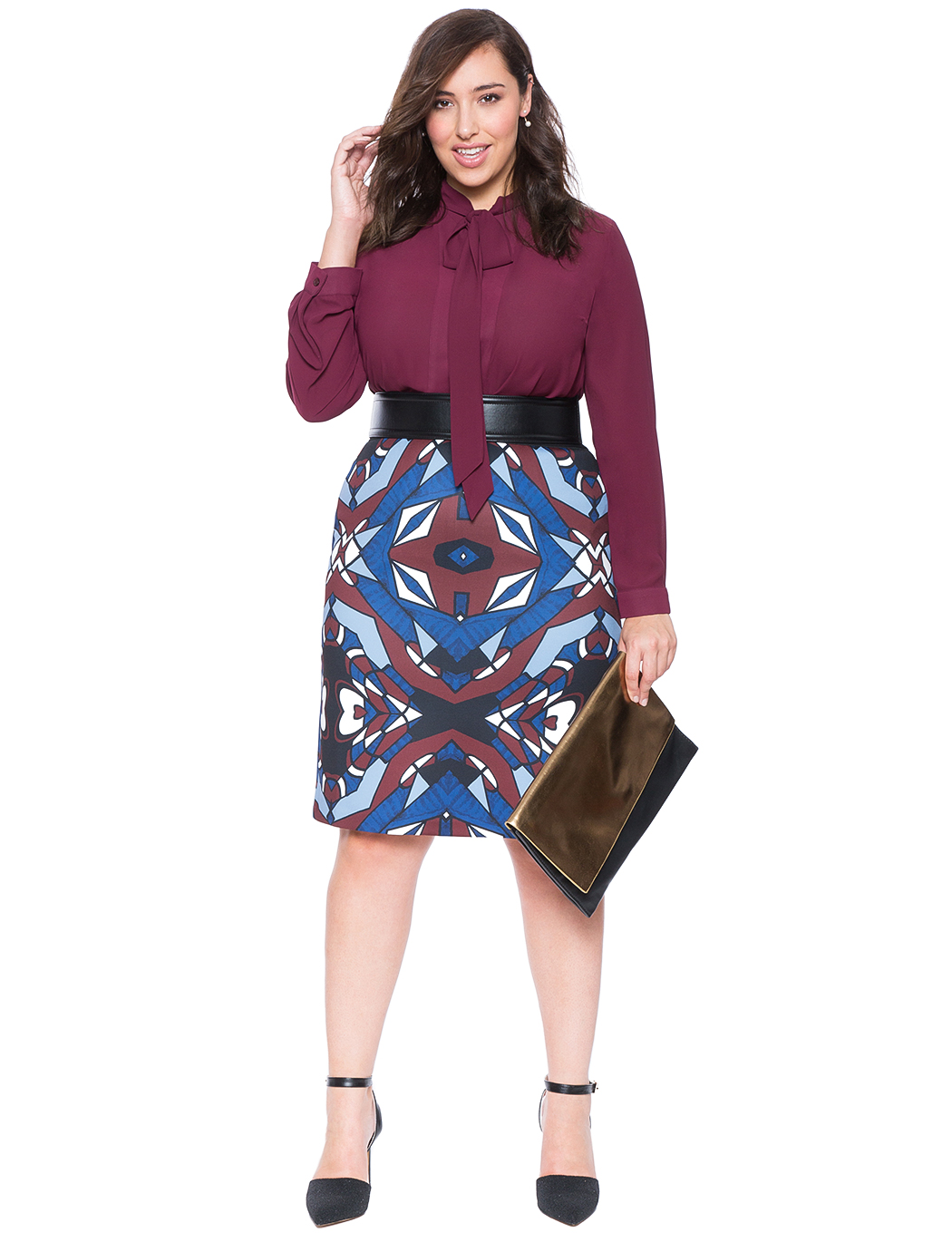 Modcloth Poema Tie Neck Blouse