It's Workwear Wednesday and today is all about what transitional pieces you should be adding to your wardrobe right now. It can be tricky figuring out when to start breaking out your fall pieces. One of the things I've always done at the beginning and ending of a season is to find pieces that I can wear in the current season and also wear in the upcoming season.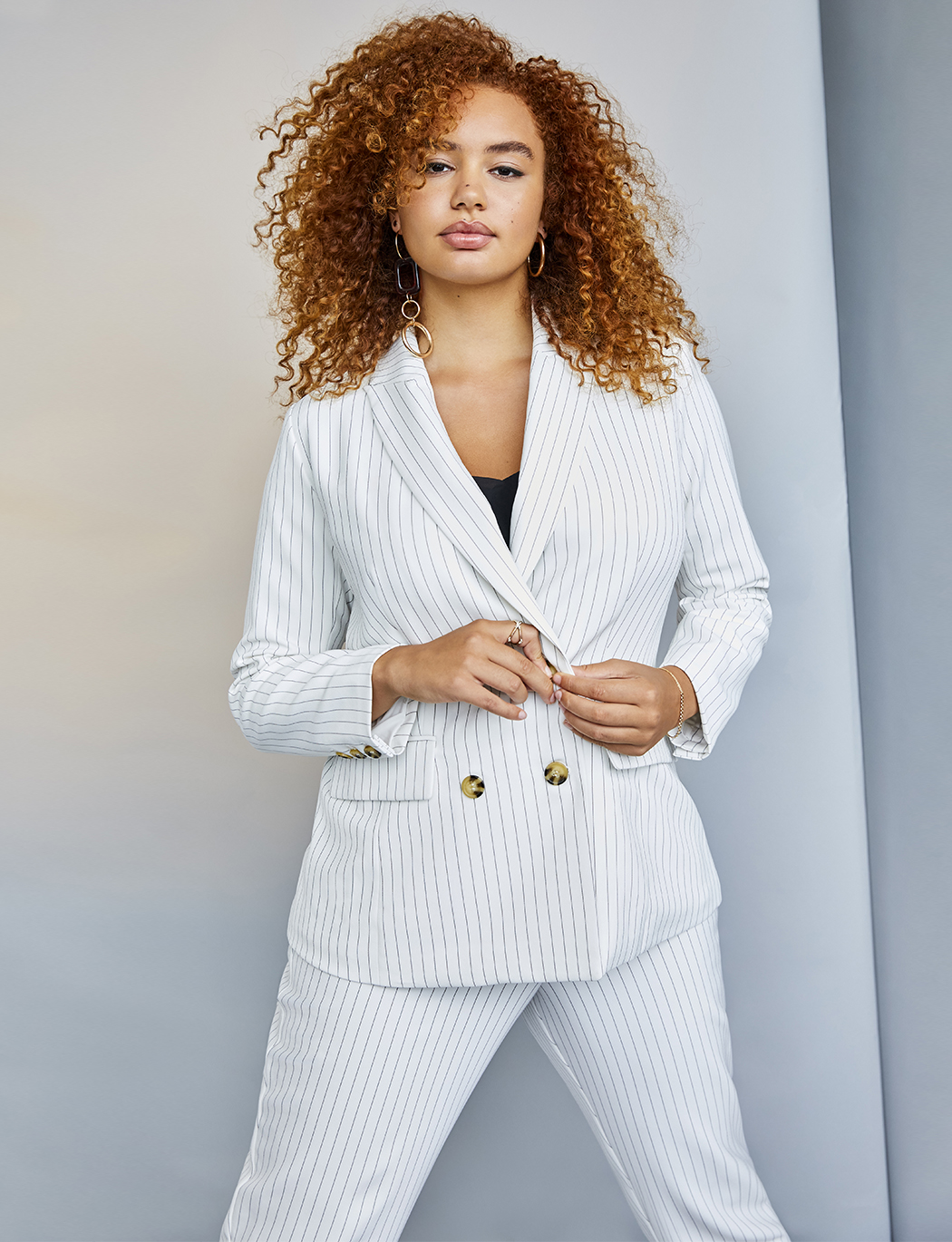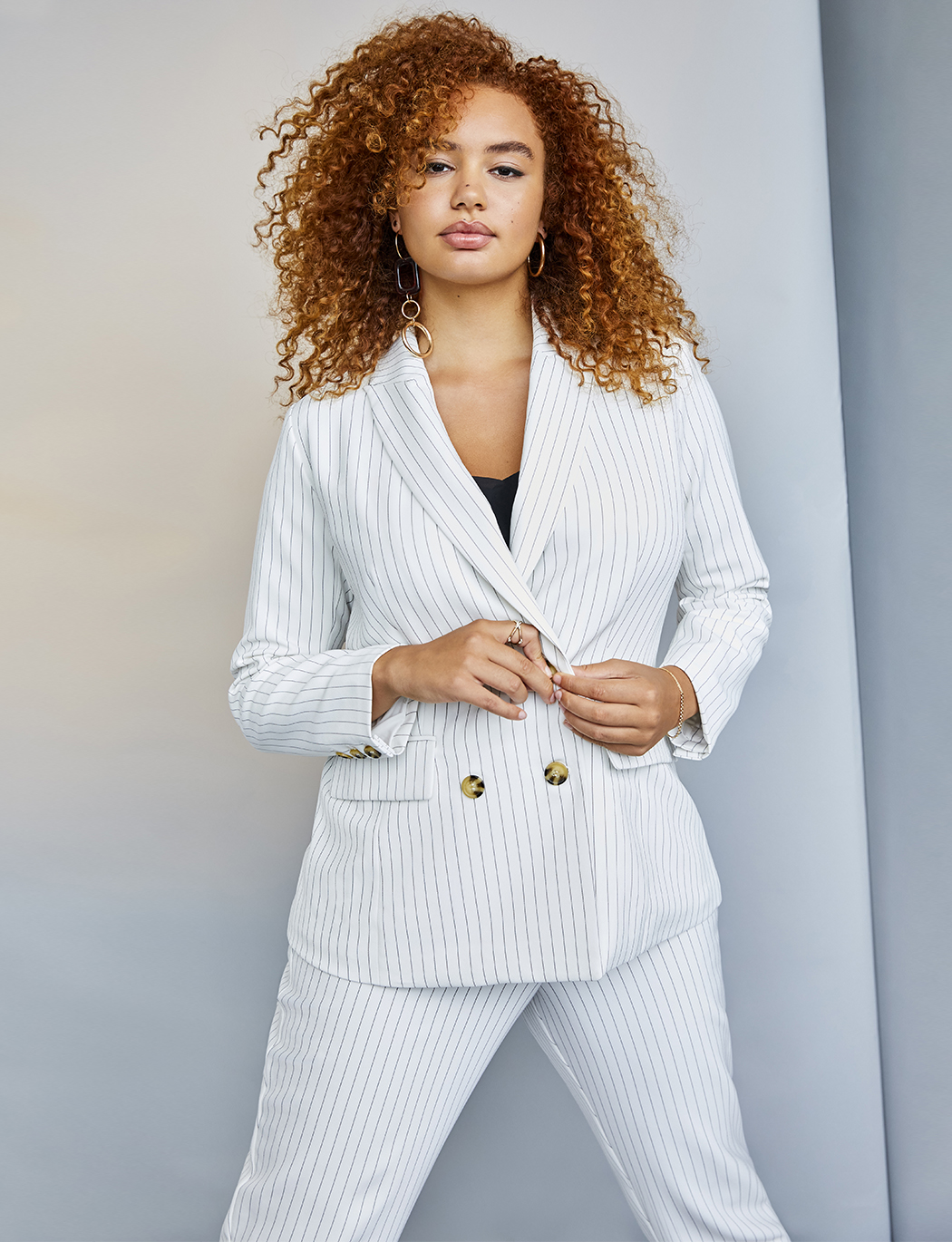 When it comes to what to wear to work, you should look for clothing that you can wear on its own at the end of summer and you can layer when the weather breaks and gets cooler. Below we rounded up a few pieces that you can wear now and later into the fall season.
Checkout what we picked.
---
A Lightweight Blouse
Look for tops that have a lightweight fabric or sheer. A lightweight blouse can be worn on its own in the summer but will look just as polished layered under a blazer during the fall. This button down smocked top is a perfect transitional piece because the fabric is light and breathable. The style is chic and office friendly. You could rock this with a skirt and sandals while its hot and later with a pair of trousers or jeans with a jacket when its cool.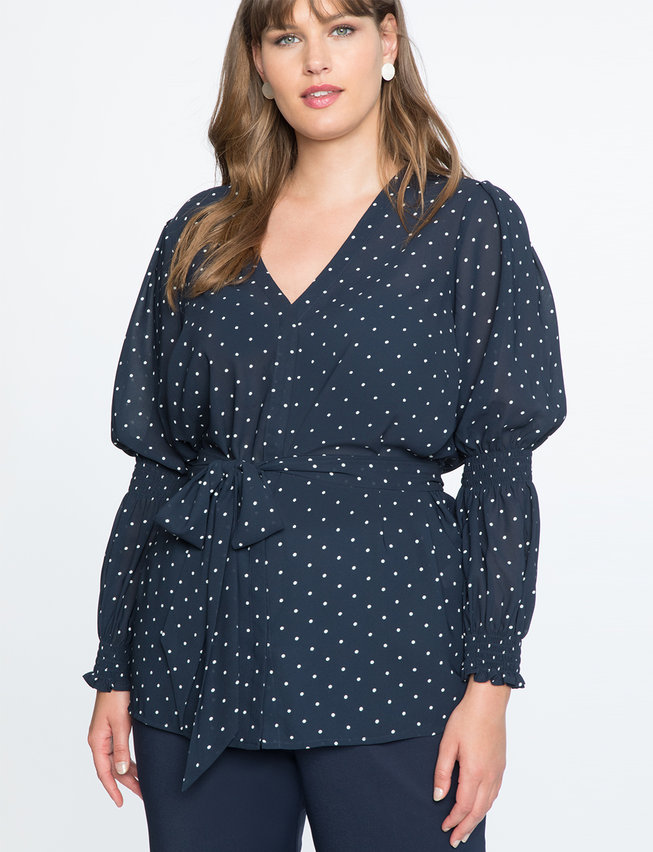 Shop It! Button Down Smocked Top
A Pinstripe Suit
Pinstripes are a classic office look. However, look for a modern pinstripe suit that you can mix and match within your wardrobe. The suit below is white and black. Don't let the white scare you. The old rule of no white after labor day is outdated. A suit like this is a great option for taking you from summer to fall.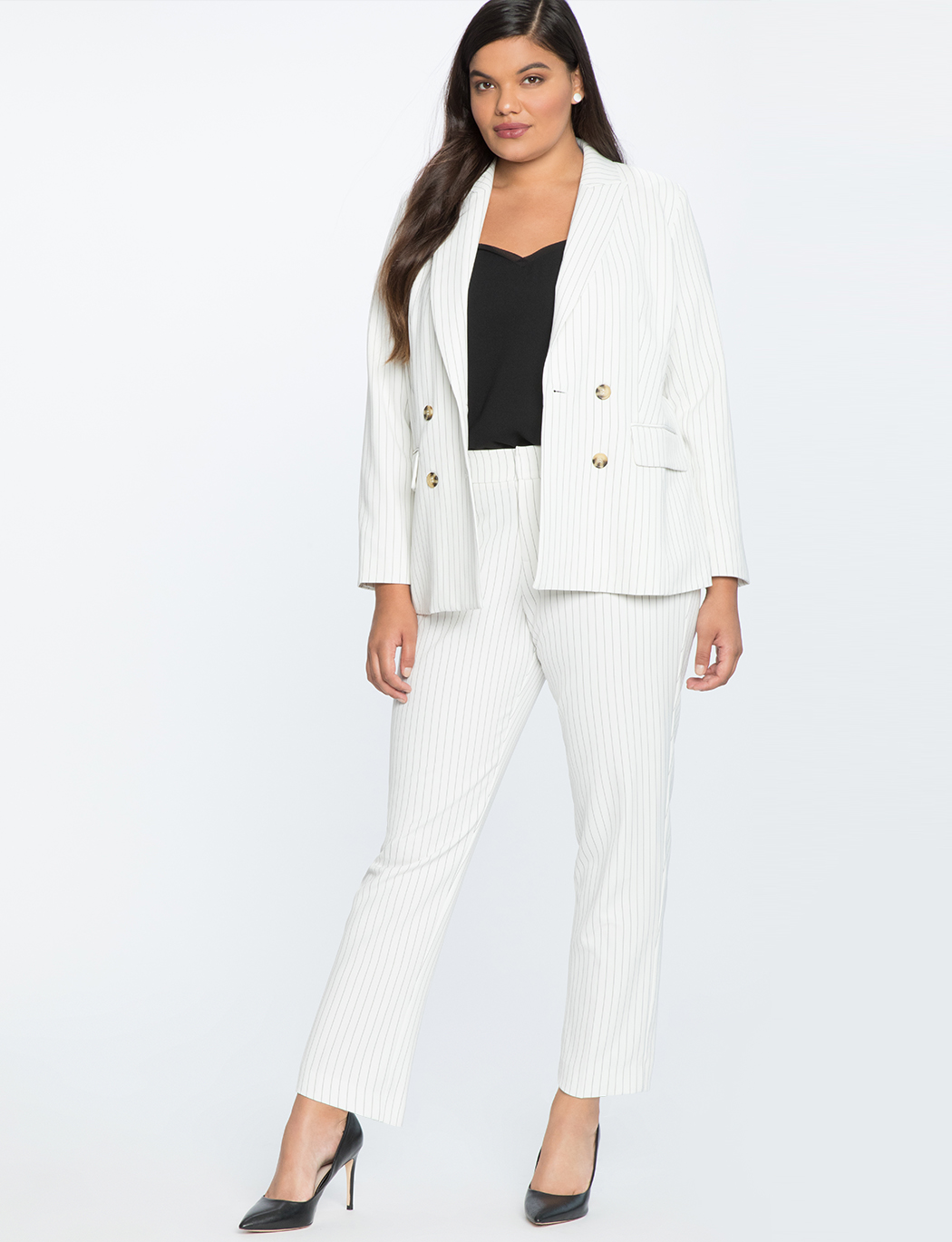 Shop It! Pinstripe Blazer, Pinstripe Trousers
Sleeveless Trench
Anything sleeveless is a good option for transitioning from one season to another. Sleeveless vests are absolutely perfect for it because you can layer under it. A sleeveless trench like this can be worn as a dress and layered over pants or a skirt during the summer. In the winter you can add a turtleneck, tie neck blouse, and sweaters during the fall.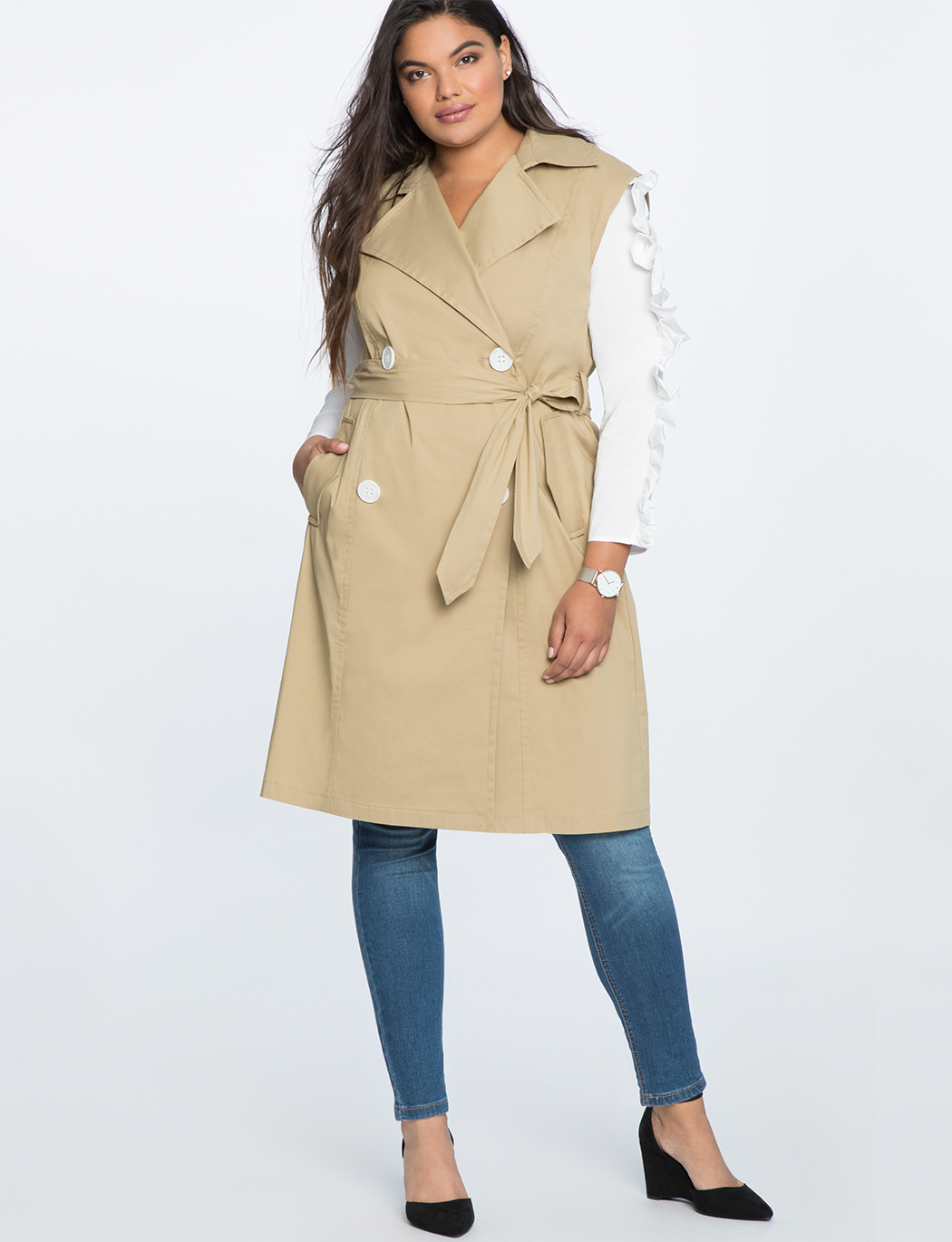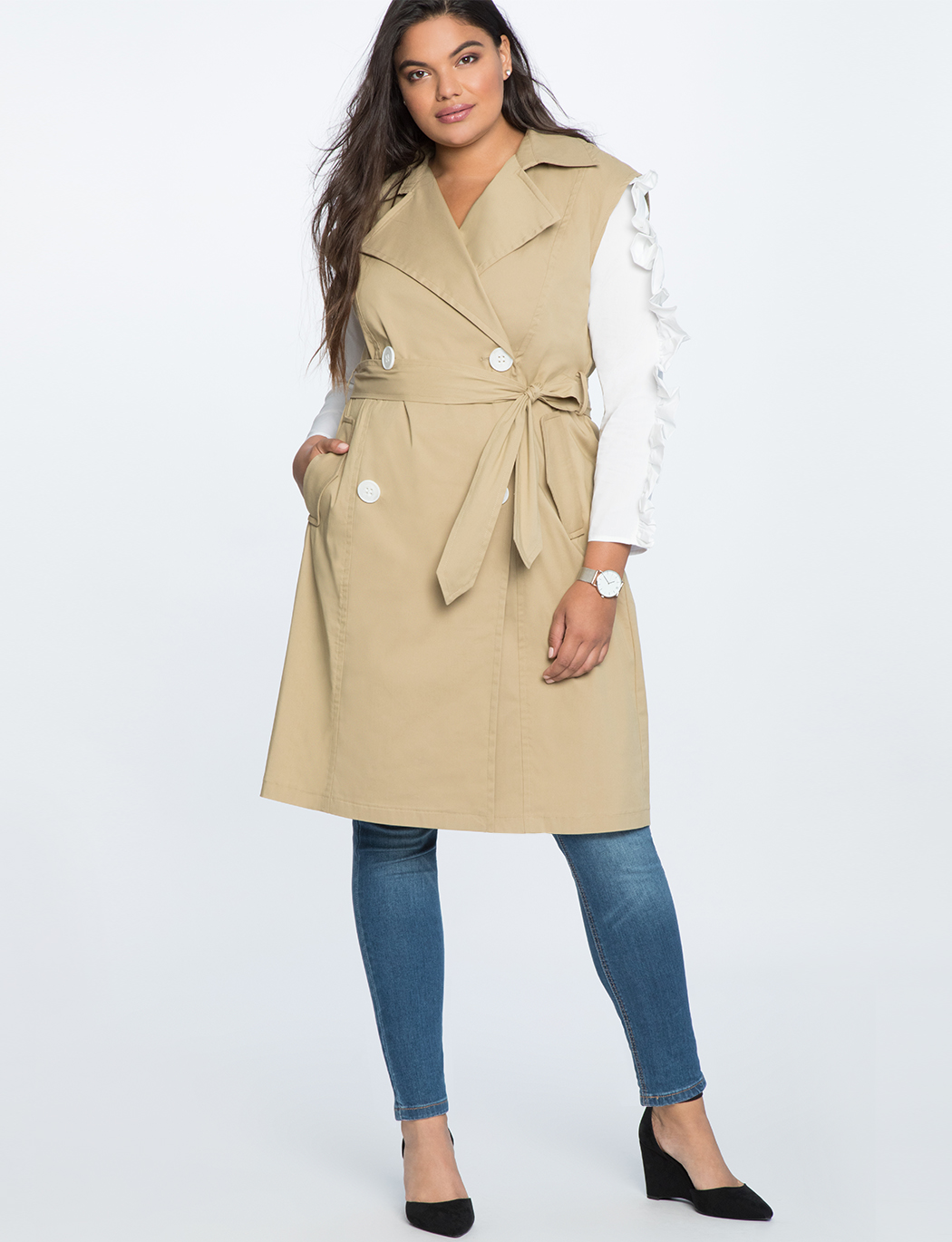 Shop It! Sleeveless Trench Vest
Sheath Dress
This puff sleeve sheath dress is sleek and chic. It's not boring. The puff sleeves add flair. All you need to do is slip on a pair of sandals or pointed toe pumps with this during the summer. In the fall add ankle boots and a blazer for a warm and cozy professional ensemble.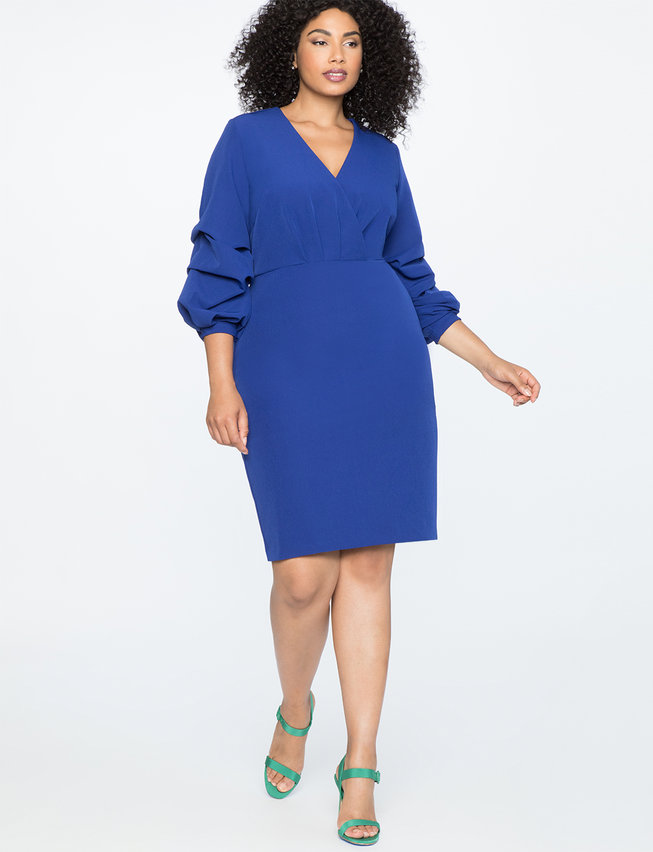 Shop It! Puff Sleeve Overlap V-neck Dress
Pleated Metallic Midi Skirt
I'm a big believer that work clothes don't have to be basic or boring. I love mixing a fun fashion piece with my more classic professional pieces. this striped metallic midi skirt will look great with flats or sneakers and t-shirt for a casual summer office look. However when the fall comes and the temps drop you can really play around with this piece. You can add a biker jacket with a button up blouse. You can pair this skirt with a sweater or even a sleeveless trench for a youthful yet professional office look.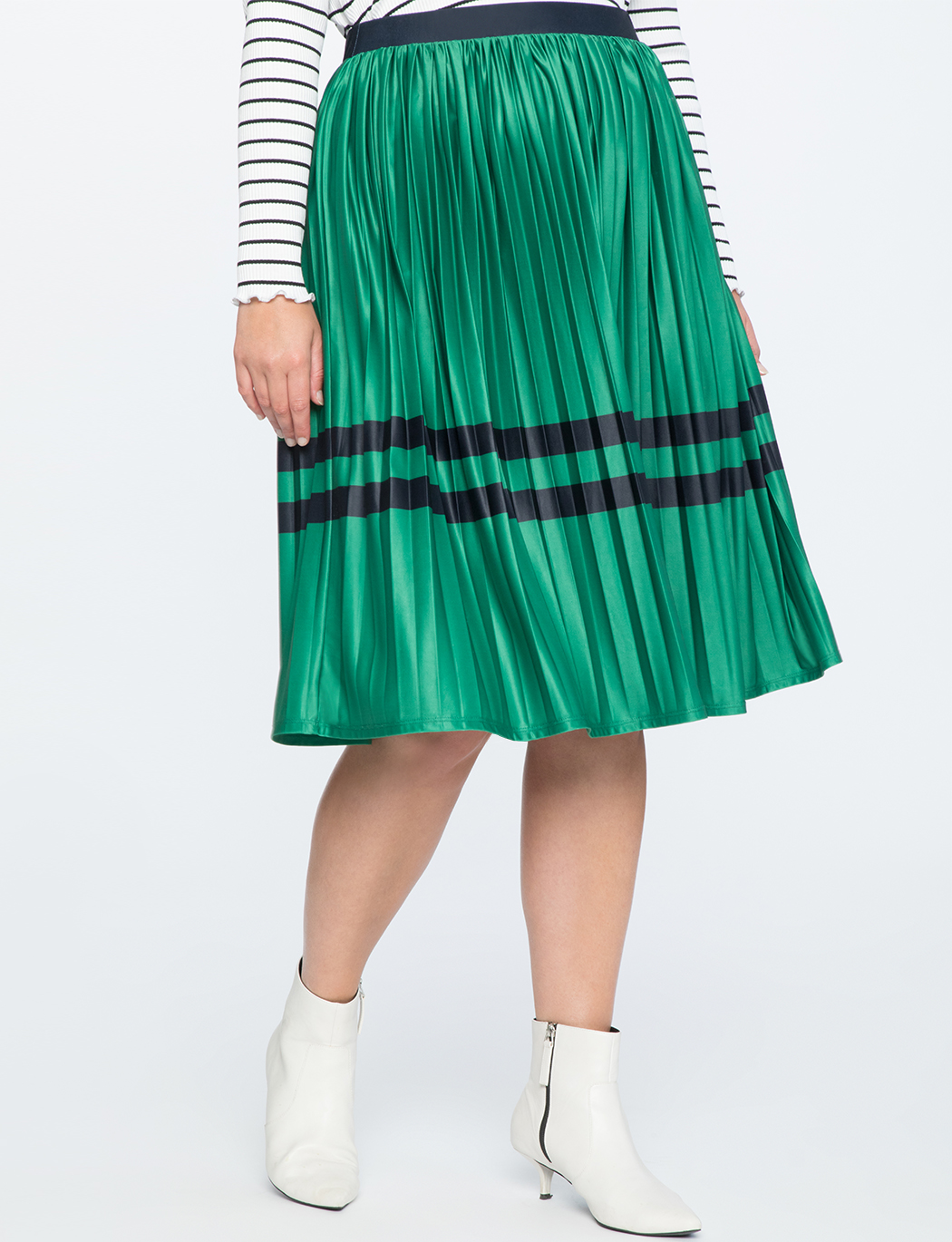 Shop It! Pleated Midi Skirt
Suede Wedges
These suede wedges scream summer and fall. Rock them bare during the summer or add a pair of tights with them for the fall. They're not too high and the wedge platform makes them comfy to walk in. These ankle strap wedges will look cute with skirts and dresses now and later.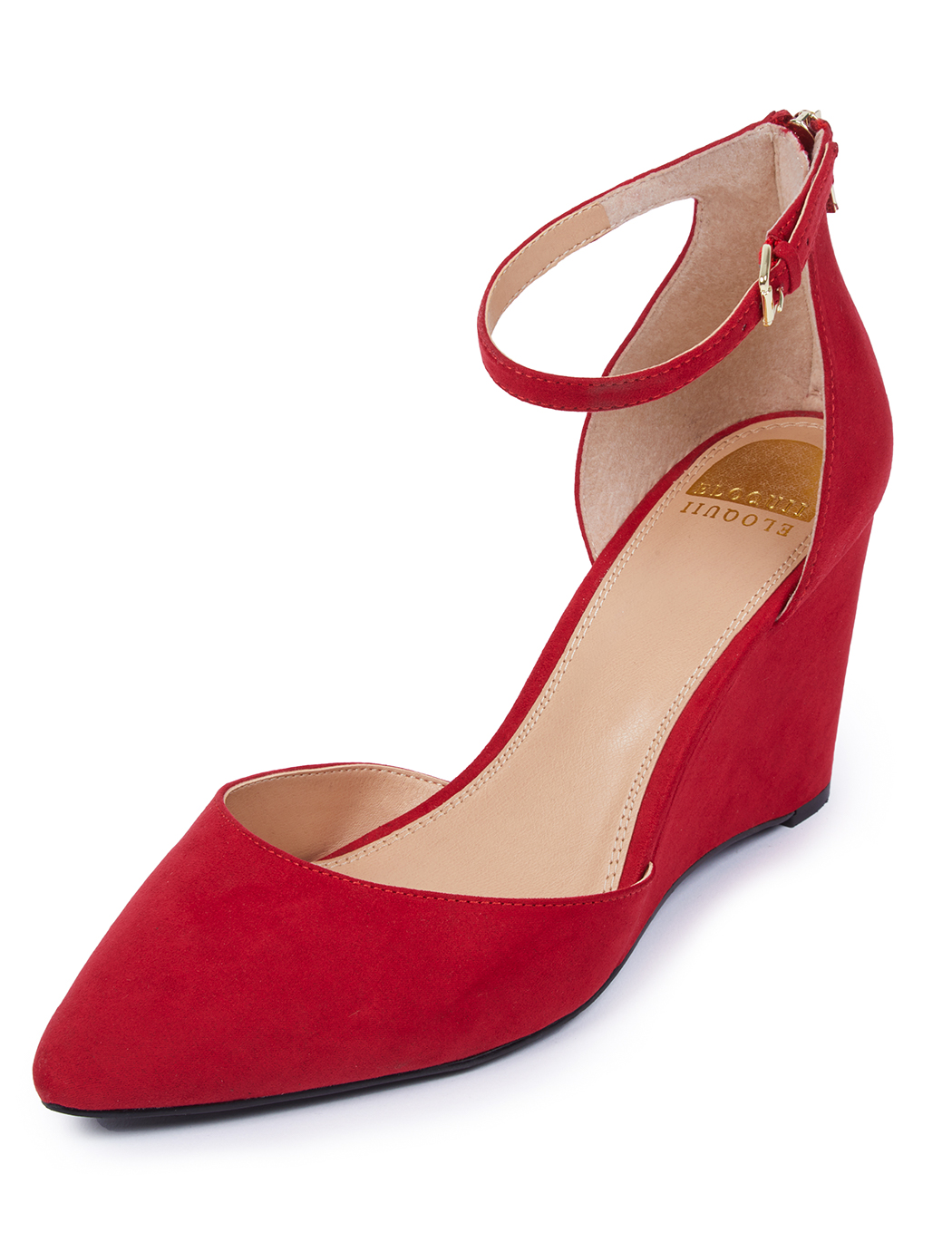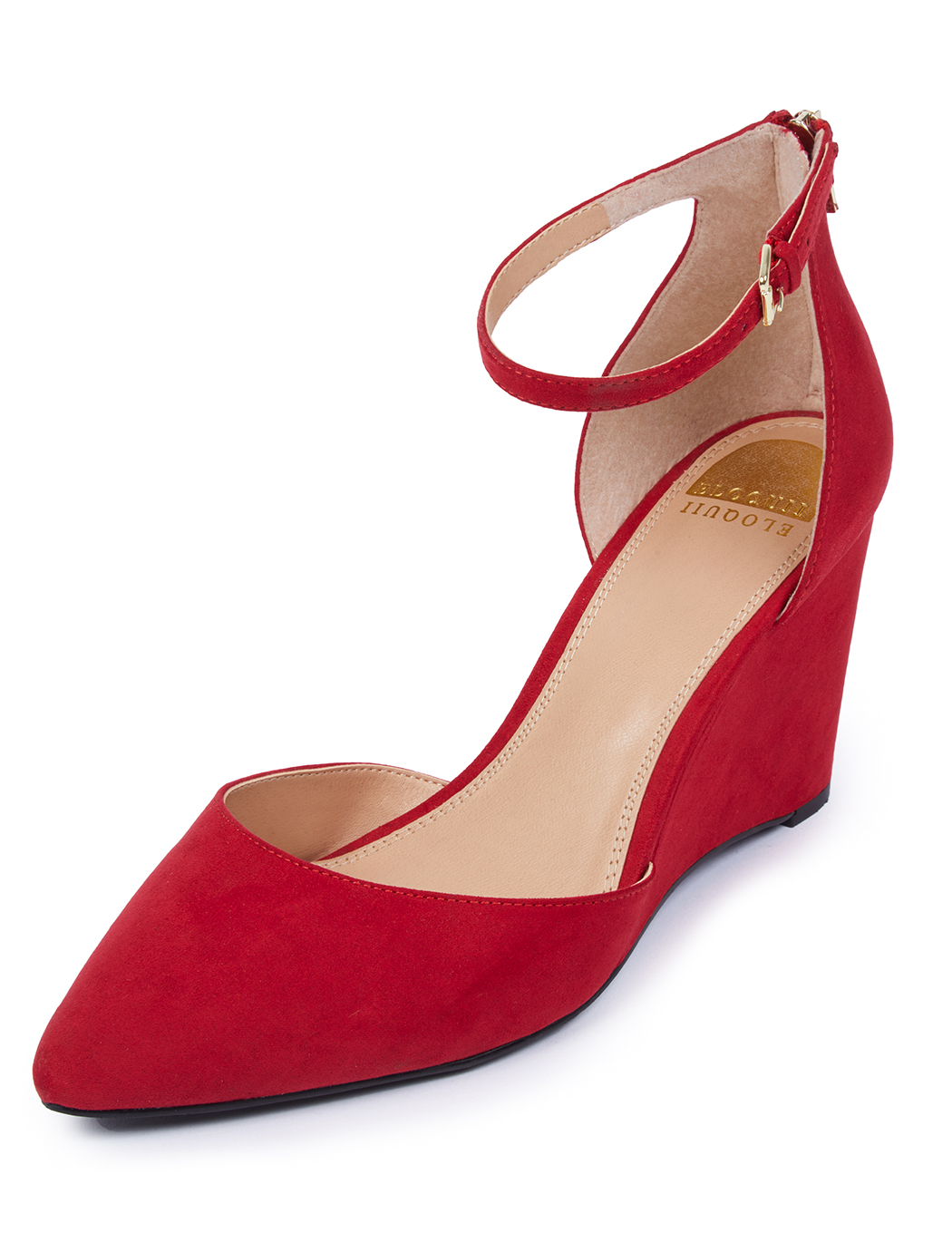 Shop It! Hawkins Wedge
What are your fave transitional pieces to buy now and wear later in the fall?