The Big Fat Flea is the Fairy God Mother to every plus size person living in and around New York City. It's an annual-one-day flea market that sells fashion beginning with size large and up to 6x and beyond. I arrived at the event ready to find some stylish clothes for bargain prices. The Big Fat Flea is way more than fatshion- $12 and under. It is an event that is at the height of body positivity.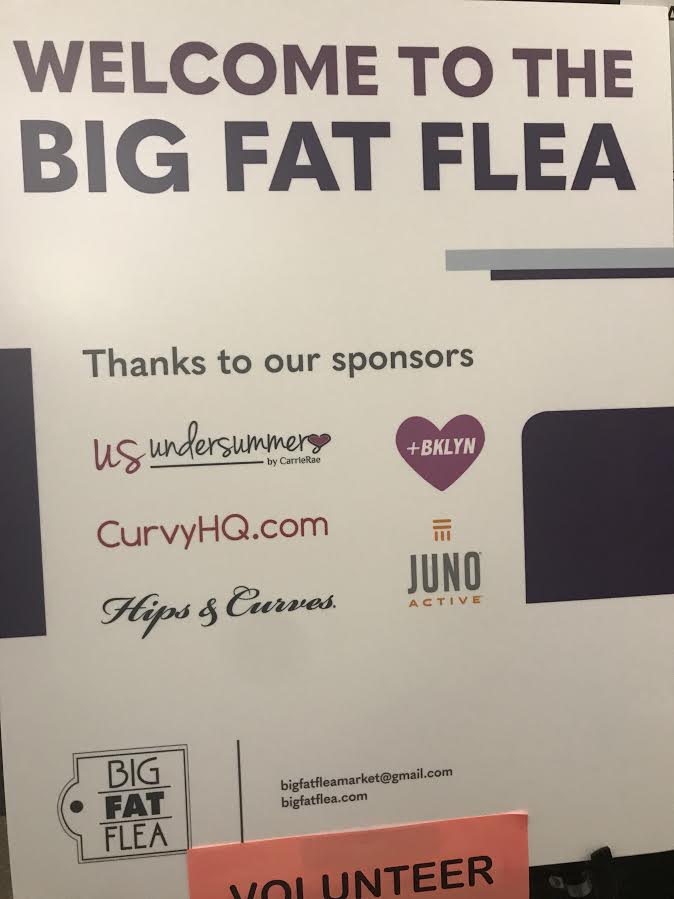 If only every shopping experience came equipped with a witty host and a banging playlist. While rummaging through hundreds of clothes, the host not only provides a sort of 'background entertainment,' but they also show off some standout fashions. They hoist up the garment and give it a catchy description. First person to raise their hand gets dibs on the piece. There was a group of women in their bras hanging near the host most of the day. One of them would get the host's pick. They spent the day passing dresses between each other to try it on.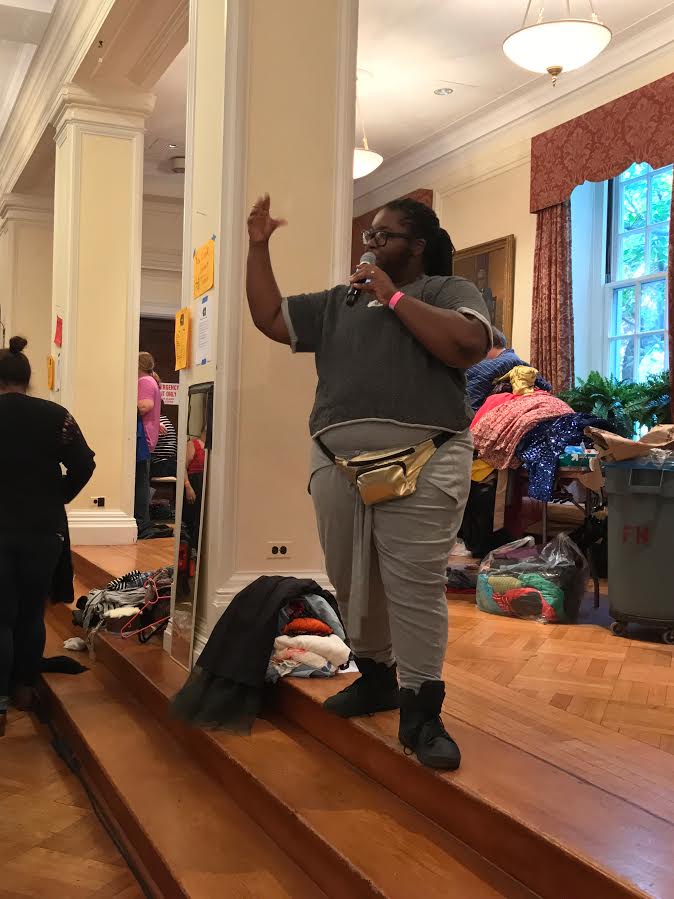 There is a community style fitting room which I thought I would hate. It brought me back to the locker room in high school. Except I wasn't insecure about being the only fat girl in the room. I would always do my best to hide my bulbous body from my classmates who were trying each other's clothes on before heading to our next class. I remember wishing I had a fat friend I could switch clothes with just for fun. But back then I was a size 16 (which I thought was massive!) and most of my friends were sizes 6-10. In the fitting room of the Big Fat Flea, if you tried on a dress and it didn't fit you, you offer it to another girl in the room who would do the same. It was a supportive environment. I had no need to hide. At the end of this post, you'll see everything I bought! Guess how far I took $31 at the Big Fat Flea!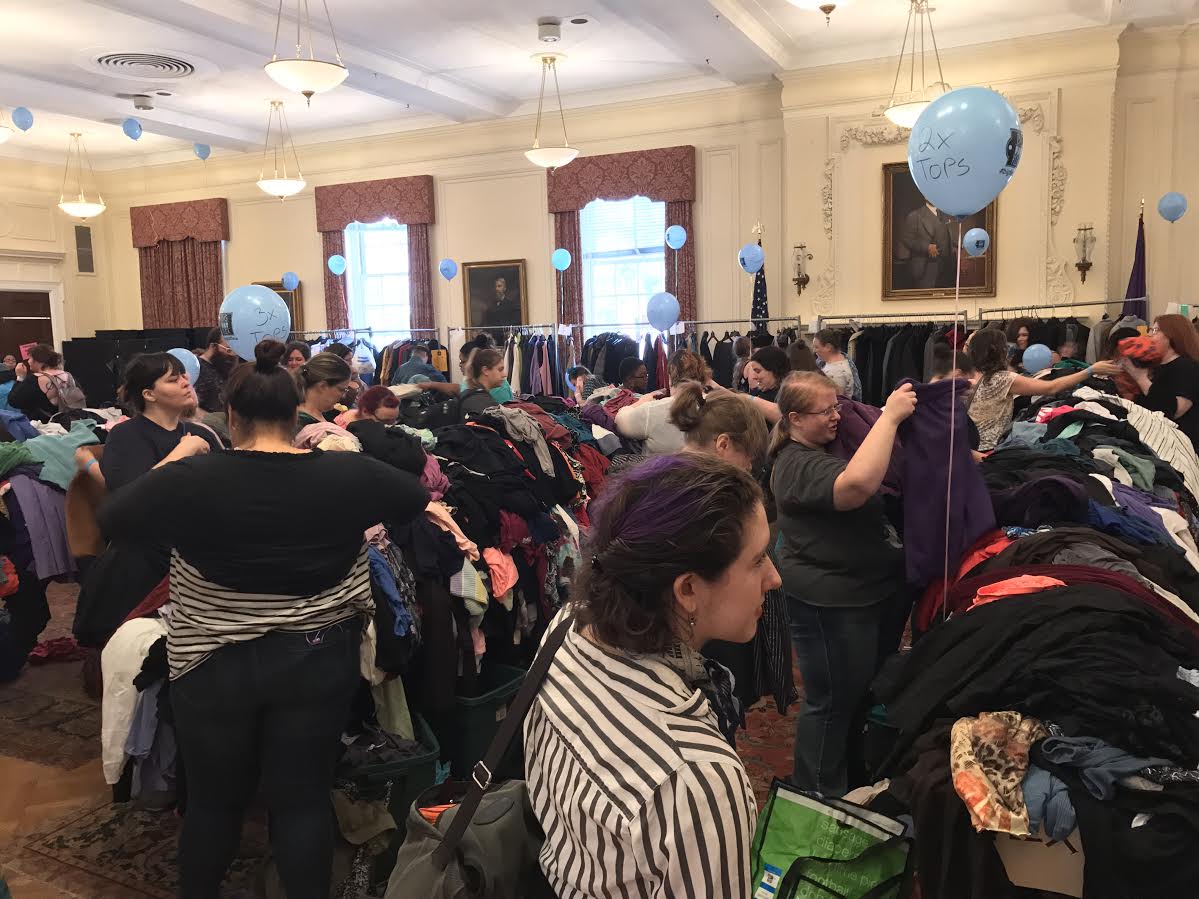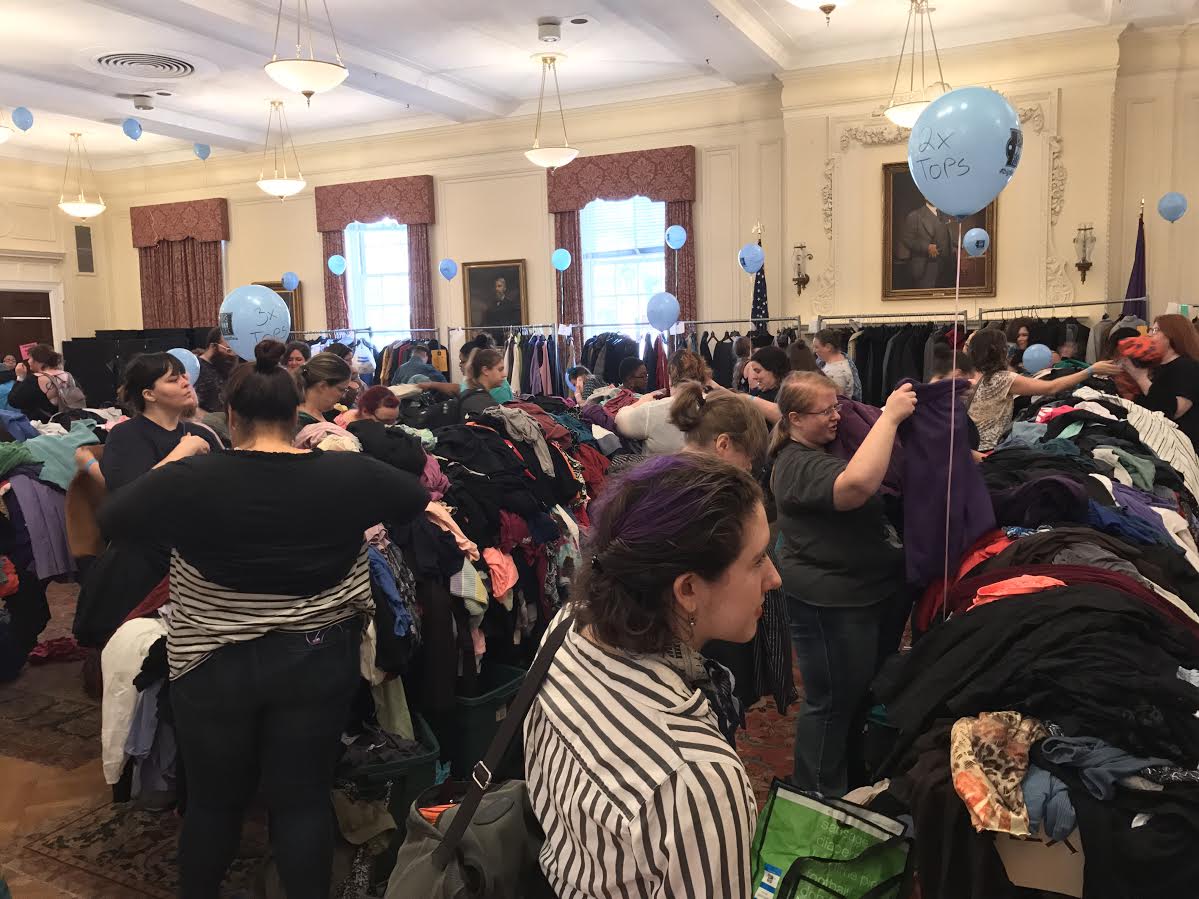 All of the fashion is separated by size. Each table is labeled with a balloon that tells you the size of the clothes there. At the head of the table, there were tops with correlating bottoms. Along the back wall were coats and what the Big Fat Flea called the 'awesome' section. If they found a piece that was a cut above the rest, it was be showcased on the rack.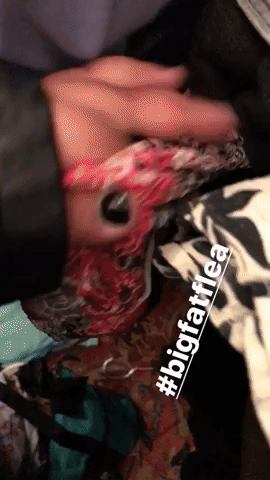 Ok, did that picture of piled up clothes just give you anxiety? Most of the of clothes were piled in a mound that was taller than me! I'm short, but that is a ton of clothes to dig through. I was so worried that if I found something I really liked at the bottom of the pile, I'd knock down everything trying to get it out. It won't happen! Everything is laid flat. So all you have to do is get a good grip on that top and slowly slide it out!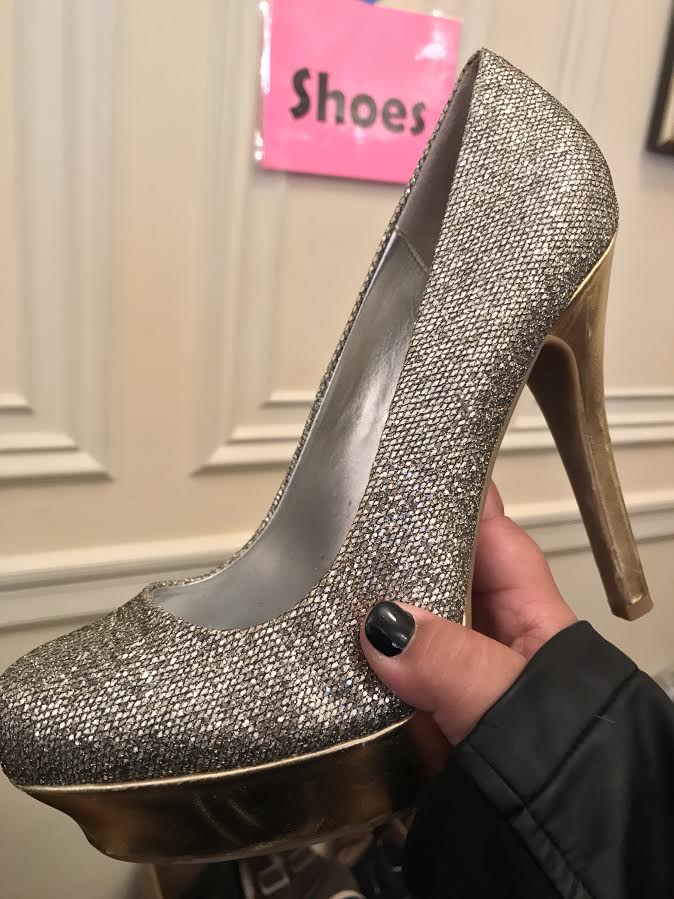 There's more than just clothes! You'll find shoes, bags, and jewelry!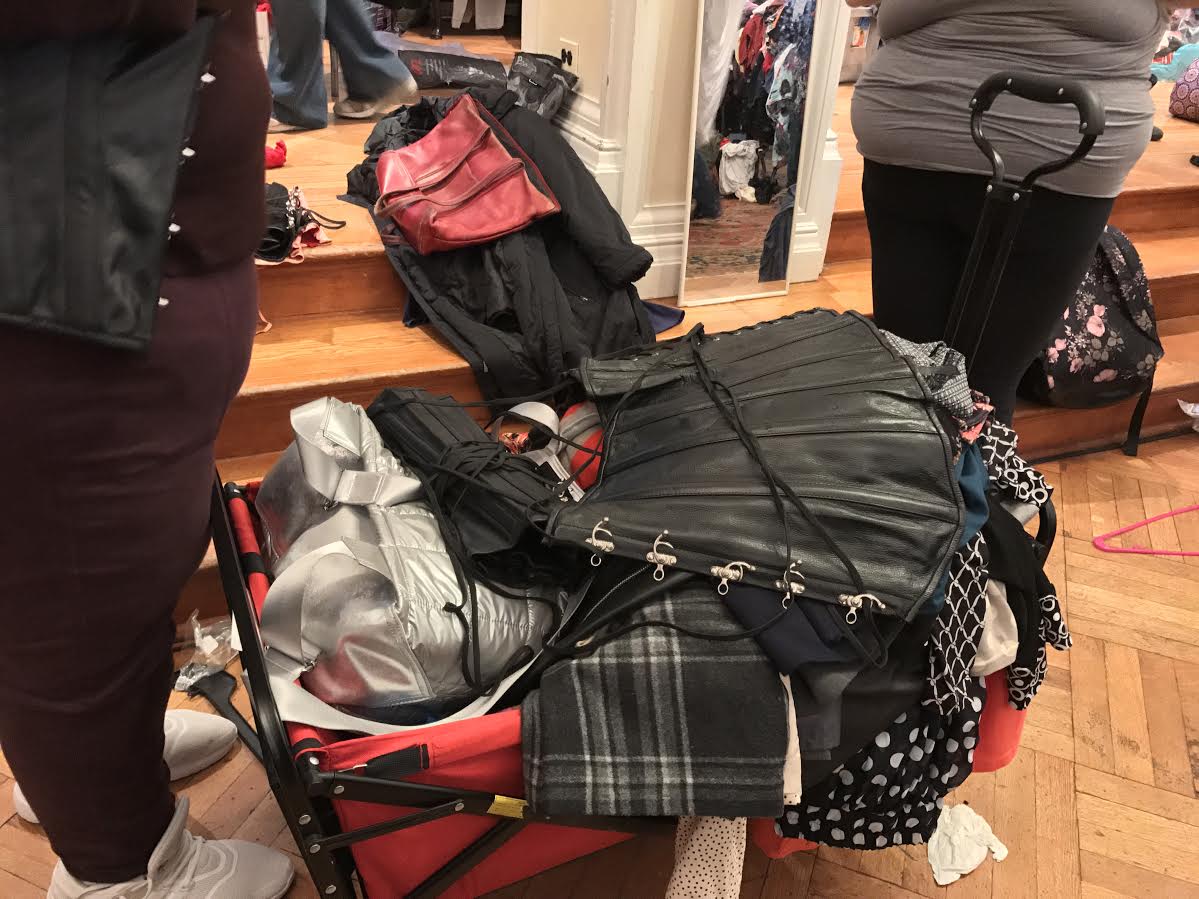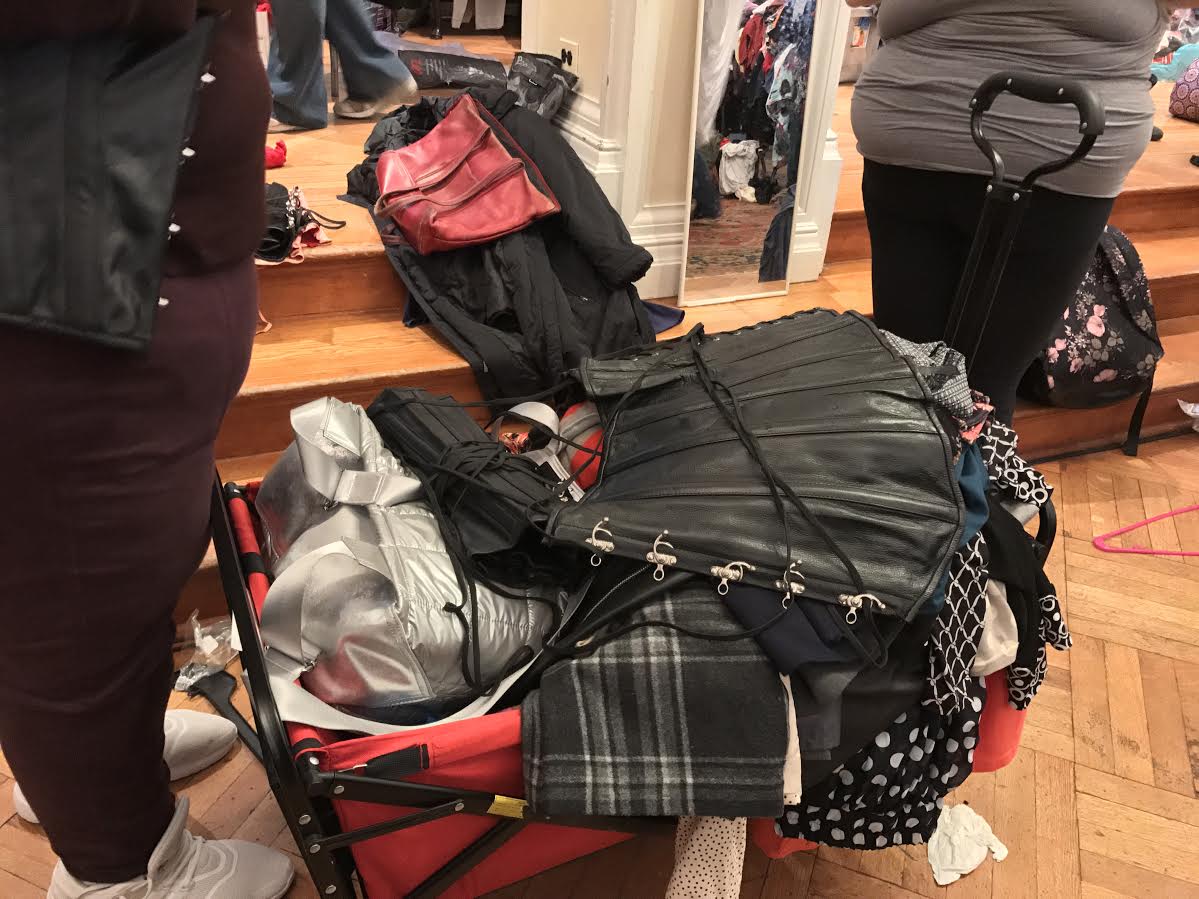 This lady was not playing! She came with a wagon and filled it up! You don't need to come to the Big Fat Flea with a wagon but a large tote bag will help you. Instead of deciding right then and there if something is worth buying, put it in your tote bag and analyze it later. Meanwhile, move on to the next pile. You have to be fast! Everyone there is ready to shop so don't hog a section!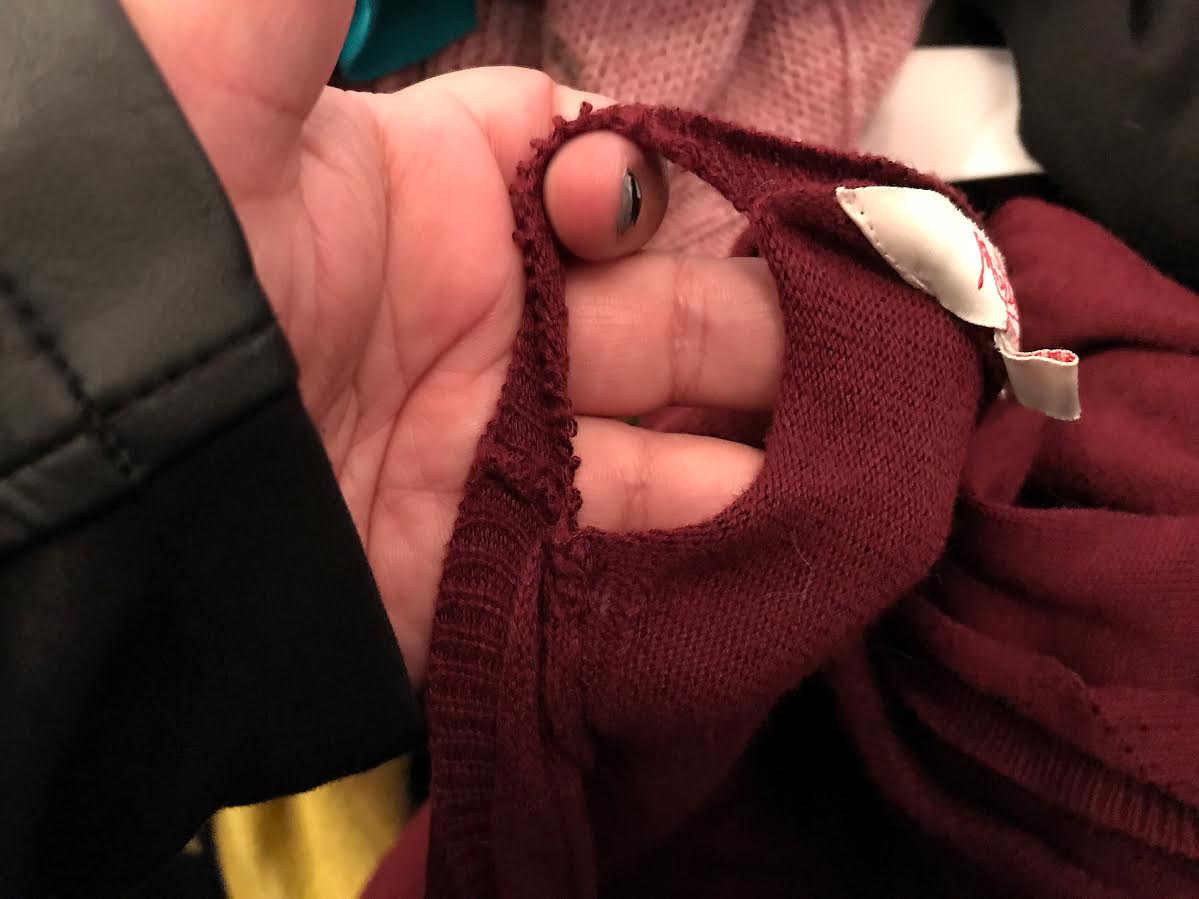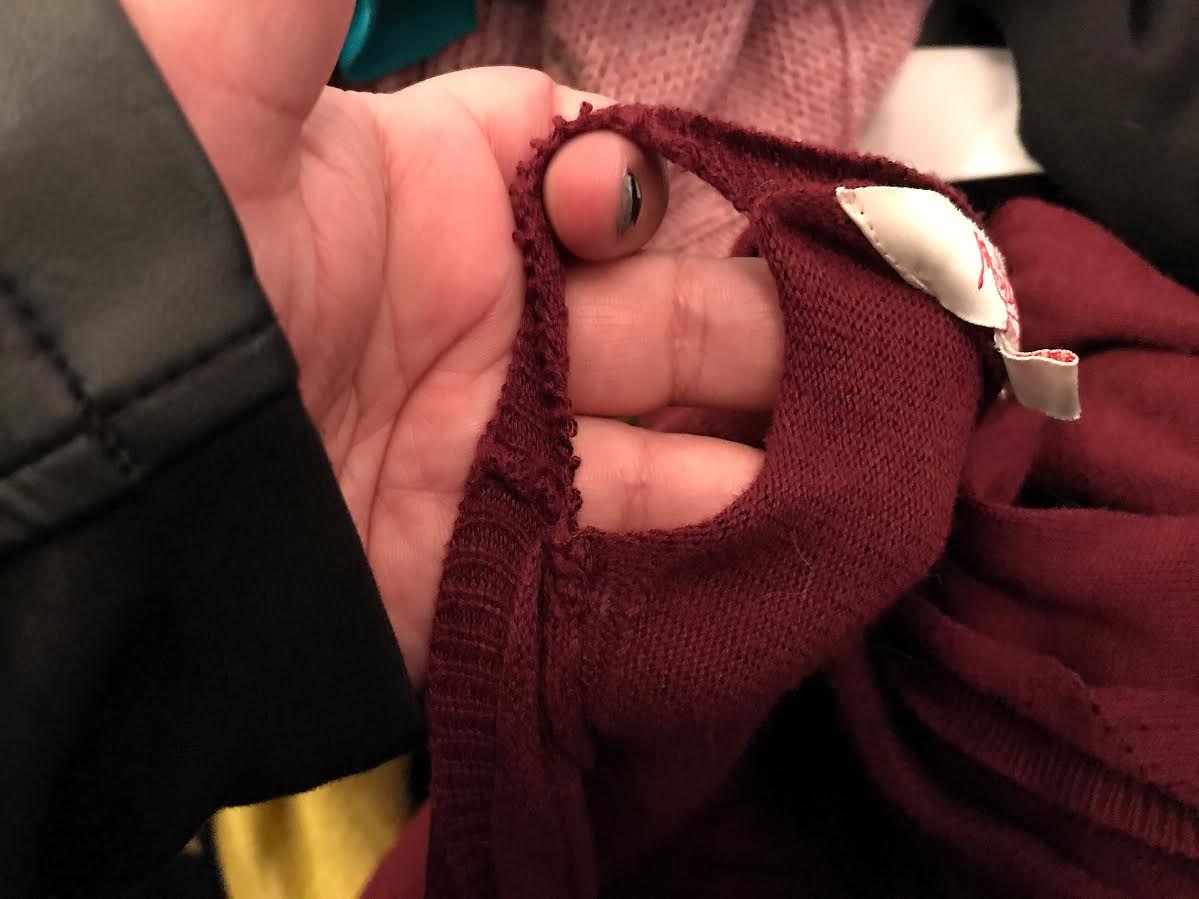 Before you buy anything, really examine your what you've picked. I found this great maroon cardigan but it had a tear in it. Some might think this is an easy fix but sewing is not in my skillset so I just put the cardigan back on the table where I found it. I know that some people see that as a challenge and will buy it so they can put their own twist on it with a machine embroidery design, but for me… I wasn't up to it. Maybe I should try and build up my skills so I can extend my range of what I can get? You also have to check for stains and smells. Yes, smells! It's a flea market, nothing is brand new. I had picked up a cute top but it had that sweaty smell that will never leave no matter how much you wash it. Run your fingers along the seems to make sure it is all in tack. If you're shopping for bottoms, check the inner thigh. We know our thick thighs can destroy jeans. I bought these jeans and they were almost new and fit exactly how I like! How lucky! They were a touch worn near the leg hole but I have to hem them anyway.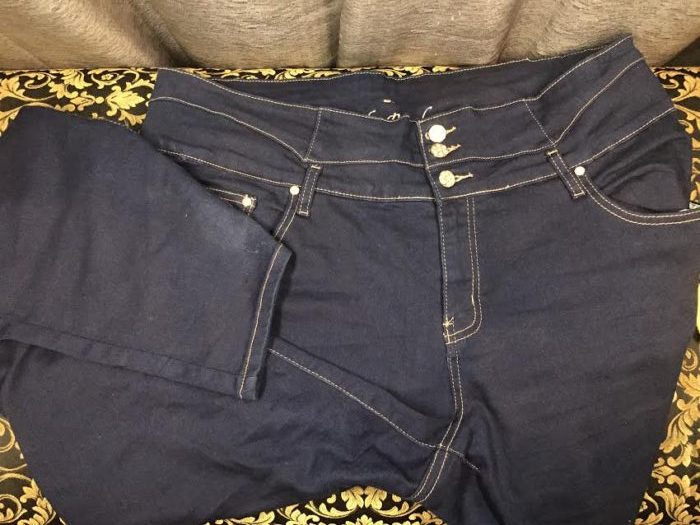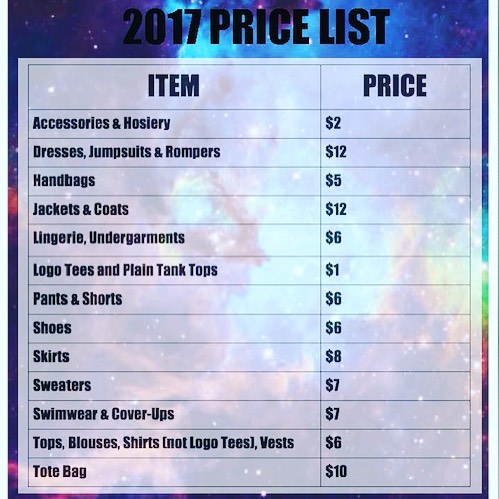 What $31 Can Get You At The Big Fat Flea
I have never been one to spend a ton of money on clothes. When I walk into any fashion store, I head straight to clearance. Frugal would be the polite word to use but real talk, I can be cheap AF. It's why I literally jumped up and down when I heard of the Big Fat Flea.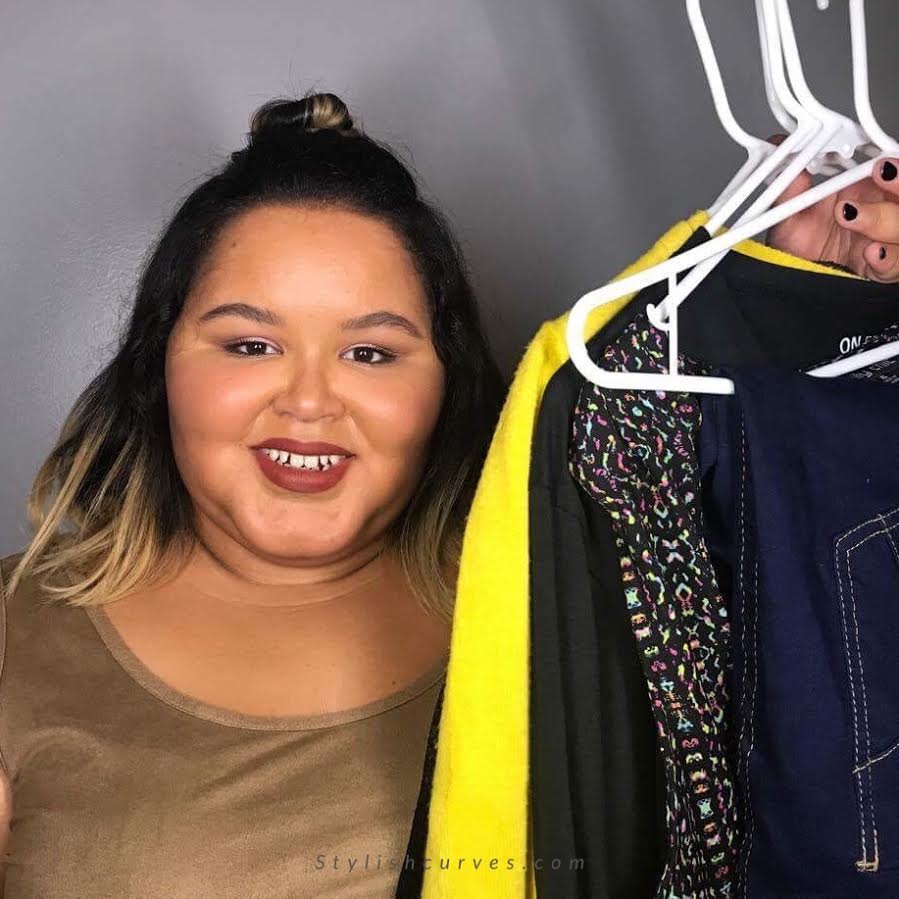 Though I'd never been to a flea market to buy clothes, something told me to go prepared with a list of what I should be looking for. I didn't want to overwhelm myself. If you decide to go to the next Big Fat Flea, create what I call a 'list of demands.' This list will keep you on track.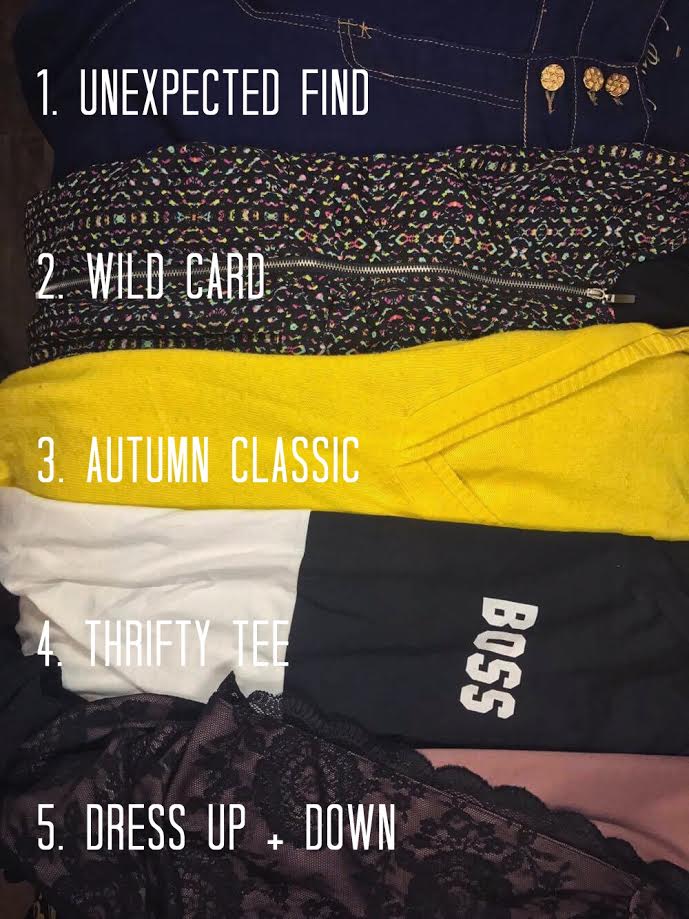 My unexpected find was the jeans I mentioned above. I never thought I'd find perfect jeans at a flea market.
My 'Wild Card' item had to be something that I wouldn't normally buy. This black dress is from City Chic. What made it 'wild' for me was the neon print that looks a Rorschach test.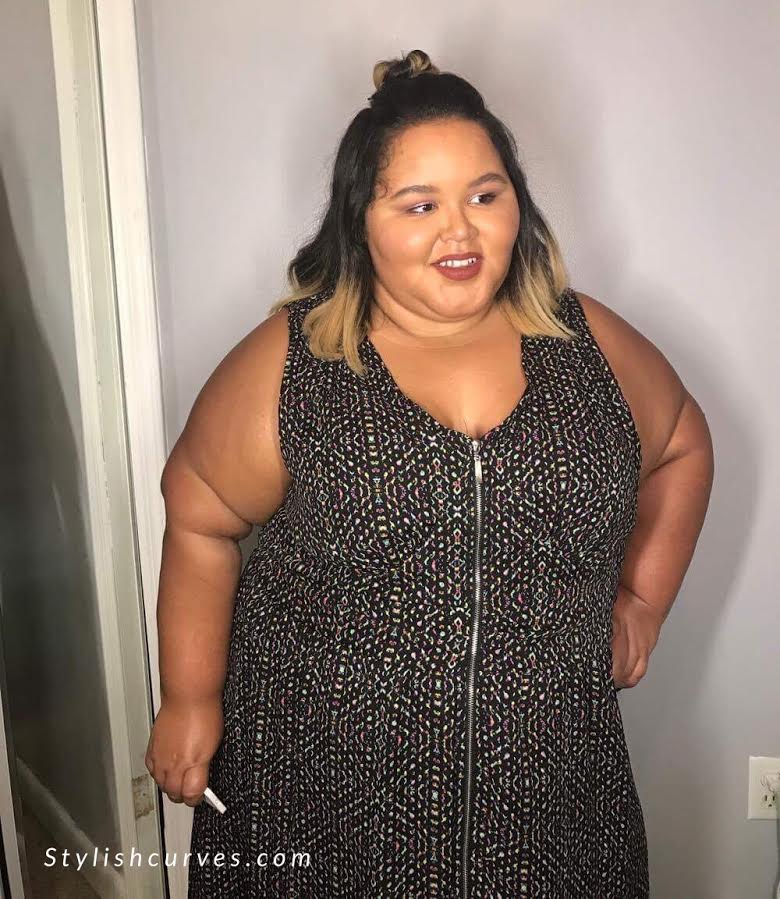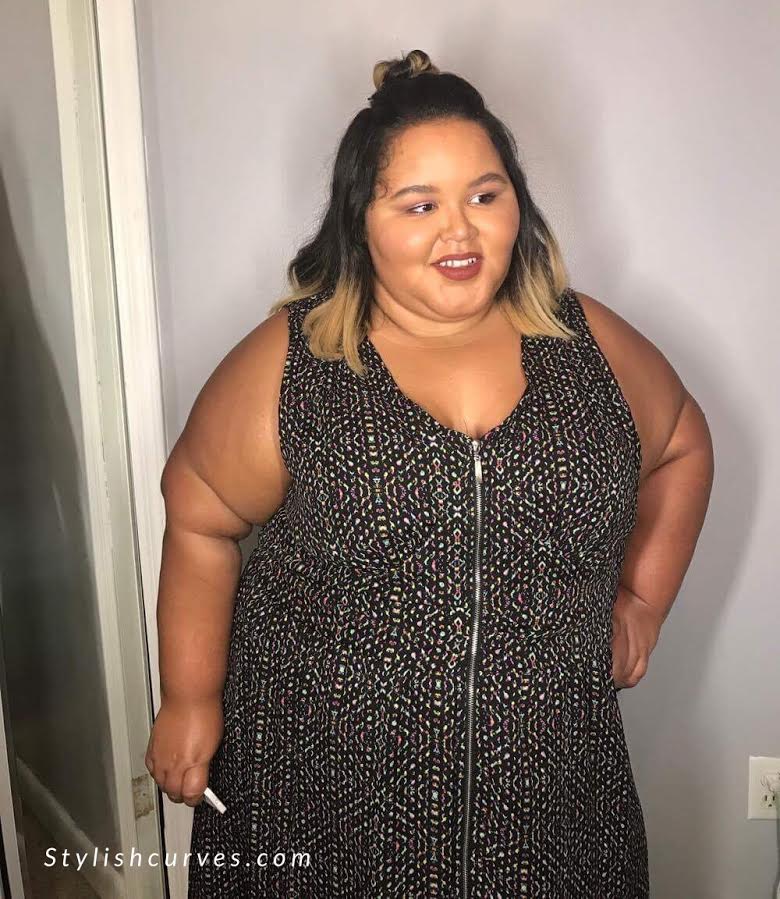 I actually love how this dress fits and the pattern has grown on me. There were some threads from the seams sticking up but that can be fixed.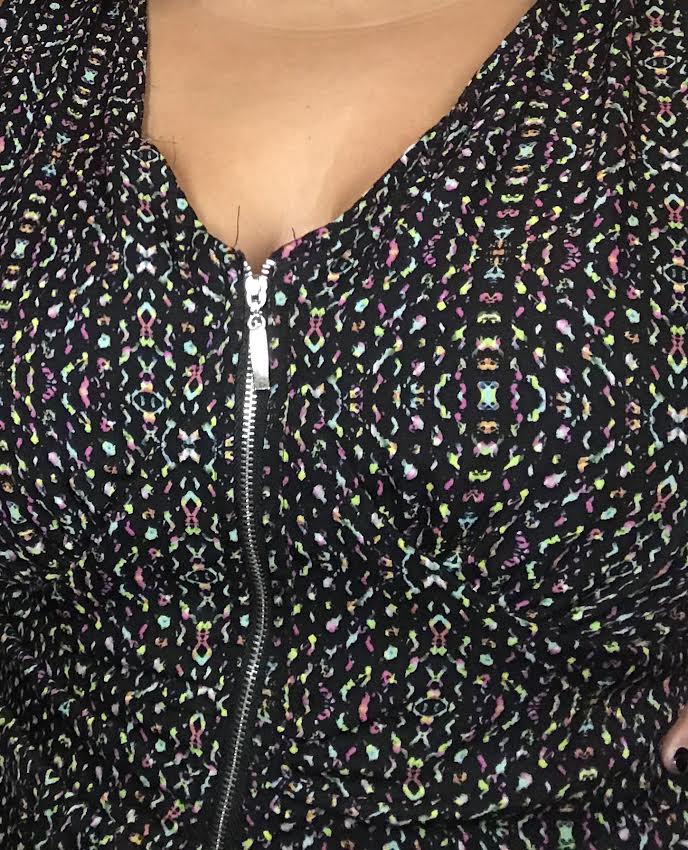 My 'Autumn Classic' came in the form of a sweater, of course. I wanted to find something in a color that screamed fall. When I decided to focus on color, this deep v-neck sweater from Avenue popped into my line of vision. Going through my checklist made digging through hundreds of clothes much easier. This sweater is EVERYTHING! It fits my larger arms so well. I don't feel restricted.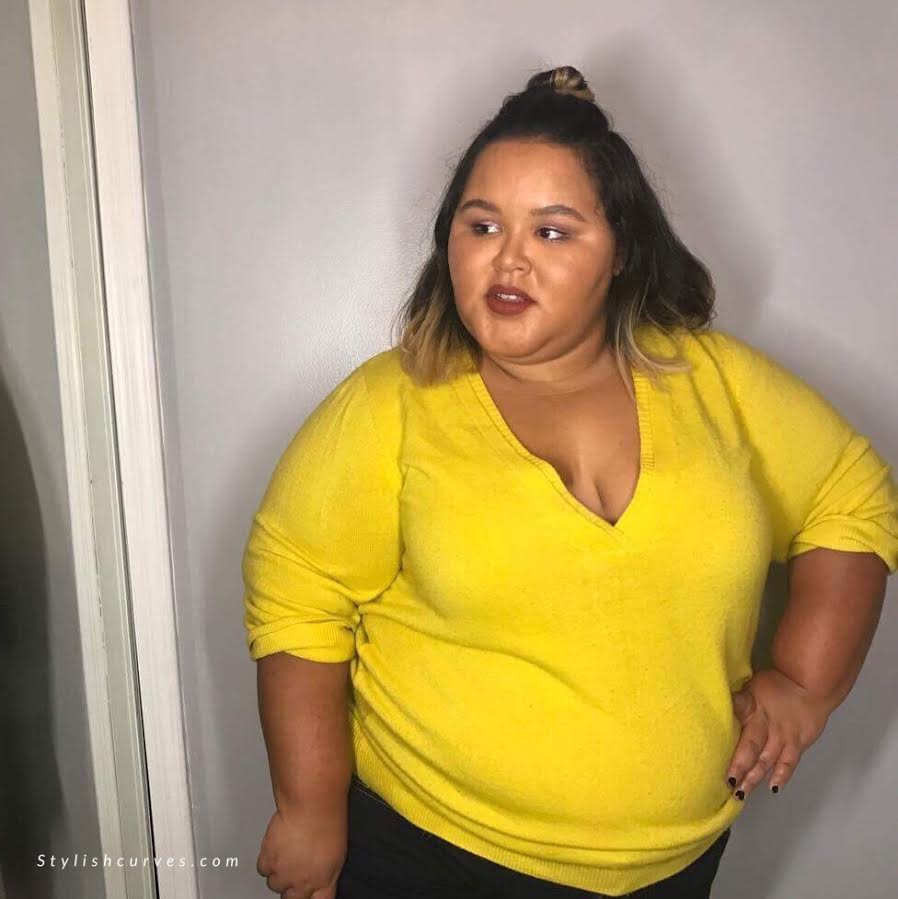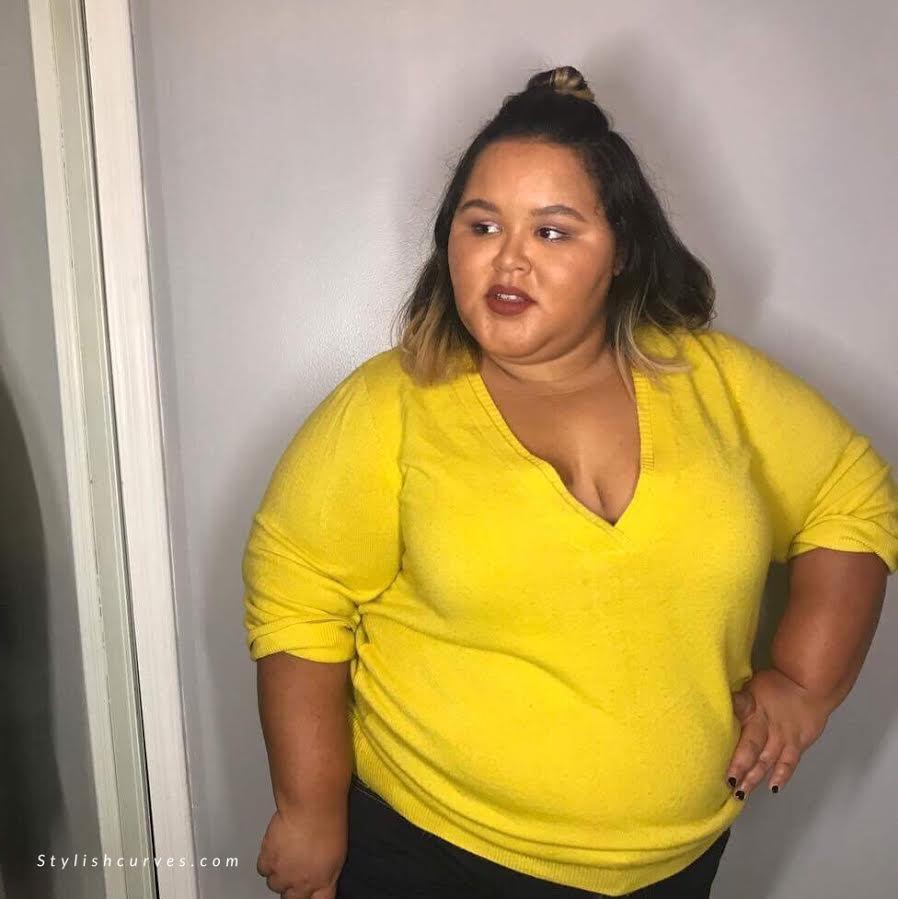 What is thrifting without finding a statement making t-shirt. The word boss was just chilling on the top of a pile and I basically snatched it when I saw. I knew this one was coming with me! It still had the tags!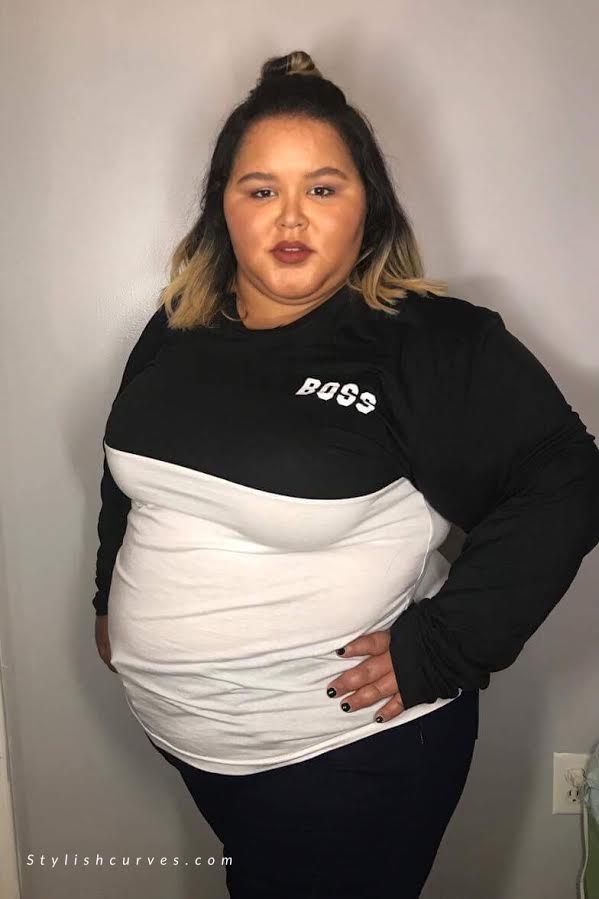 As if the 'boss' label wasn't enough. The back of the shirt made me smile so wide! It reminded me of the 'Ban Bossy' campaign. to encourage young girls to be leaders!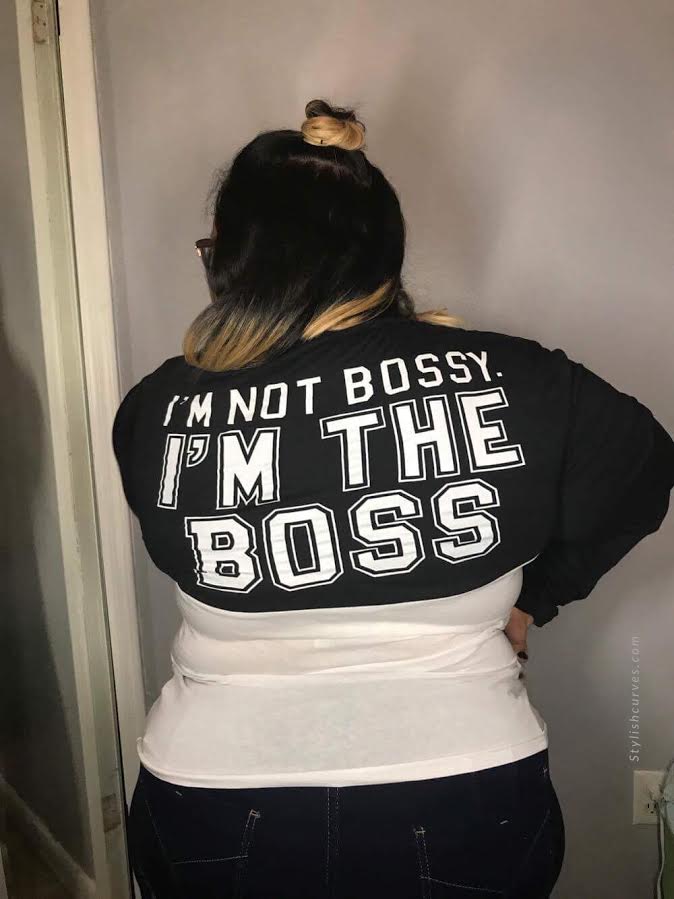 Finally, my wardrobe is really lacking is pieces that are multi functional. I wanted to find something that I could "dress Up + Down." This lace warp top from Kiyonna is exactly what I needed! I was thinking of getting rid of the strings to get rid of the wrap feature and wear it as an open cardigan/kimono style.
The Big Fat Flea was such a great experience. I absolutely can't wait to go back!
Could you see yourself shopping at a flea market?