Plus Size Travel Tips
Spring, Summer, and Fall are the perfect times to travel and take a much needed vacation before it gets too cold. Taking a break from the daily grind can be fun, but traveling when you're plus size comes with different perspectives on your body. Sometimes people can be rude and mean just because of your size. Yes, it's totally ridiculous and shameful. No one should feel uncomfortable traveling. There have been horror stories from numerous plus size women about how they were treated when flying or when they've traveled abroad.
Tried & True Plus Size Travel Tips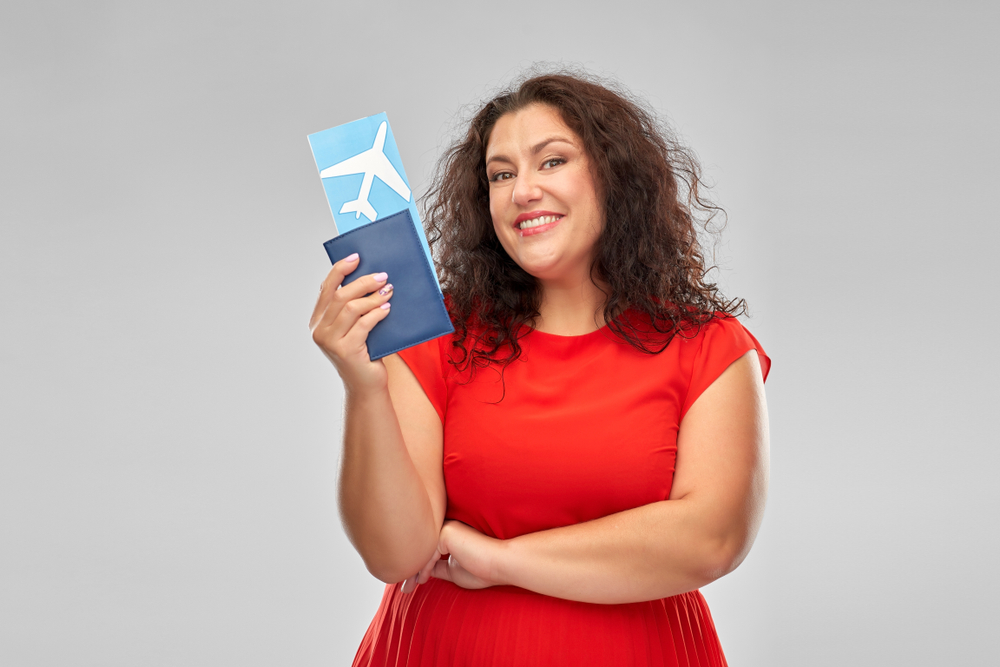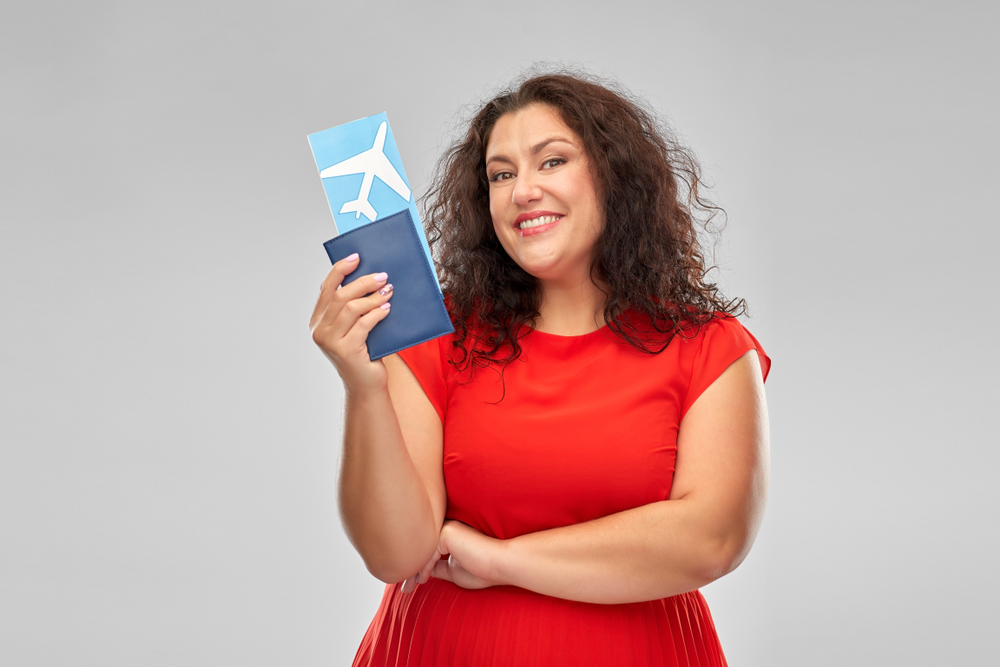 Today, I am going to give you some helpful tips on traveling when you're plus size. Traveling shouldn't be a horrific experience for plus size people. It should be positive.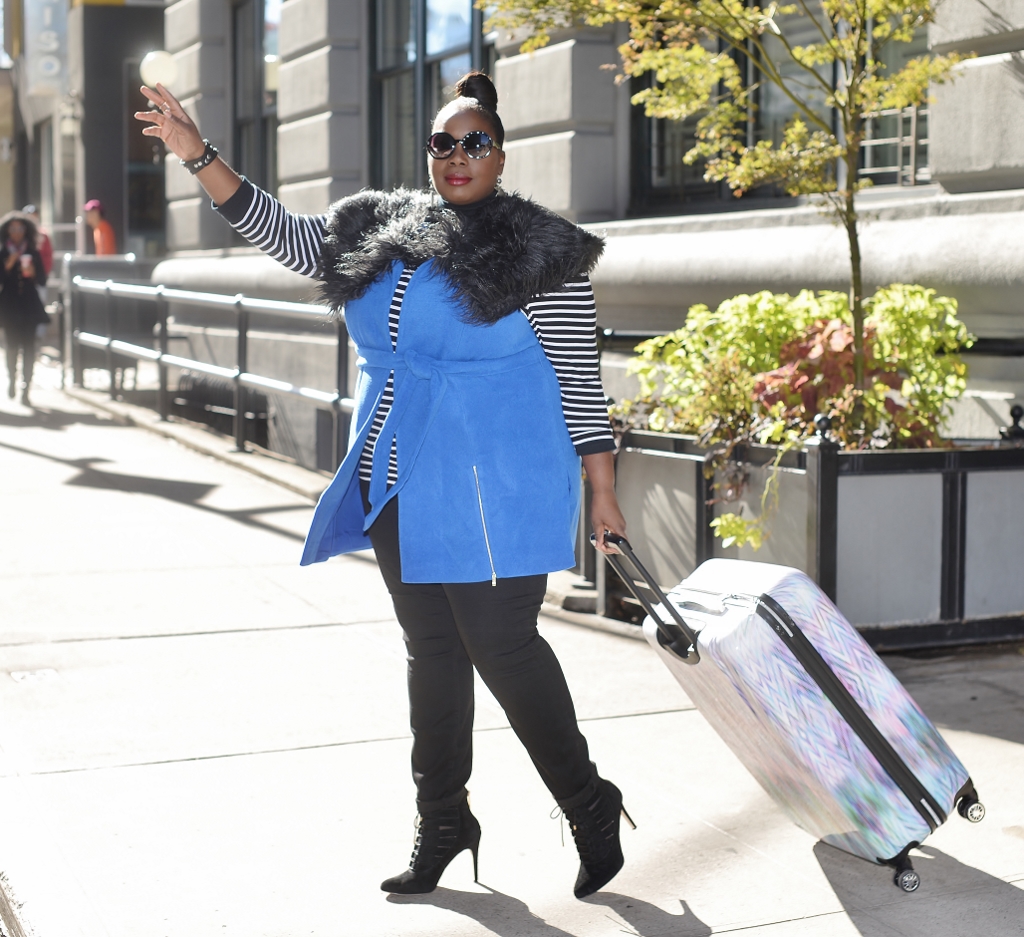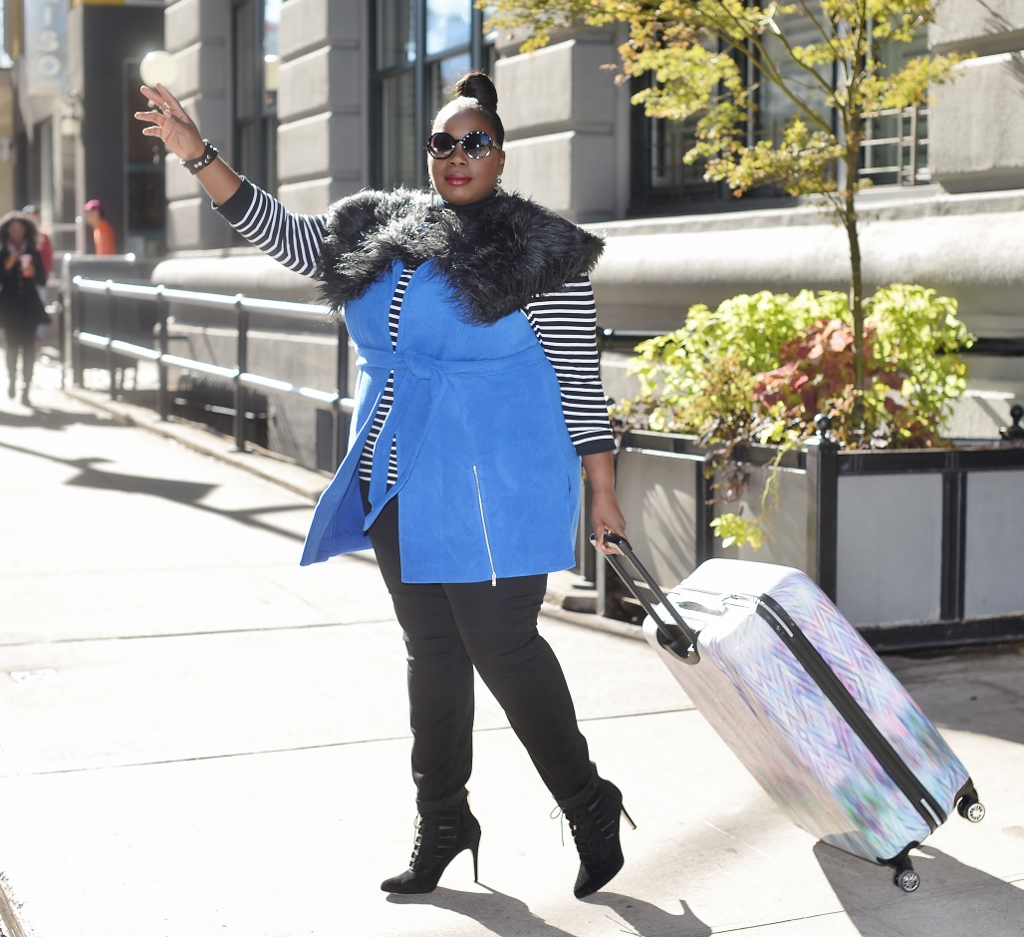 Here are some body positive plus size travel tips to help you have a better traveling experience on your next vacation.
Do Research
We might not think about it all the time, but its important to research which airlines are plus size friendly and which flights have roomier seating. Some airlines will charge a plus size person for two seats, so that's something you may want to know ahead of time. Seatguru is a site you can checkout if you need to look at airline seat maps. You can also get seat comparisons for different airlines. Cool, right?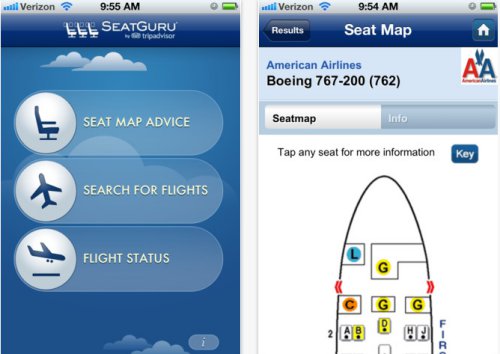 Thoughts about plus-sized people are different in other countries. In some cultures, being extra curvy is widely accepted, while in others it's not quite as positive. Doing research before taking off can ease your anxieties about going abroad and make your vacation much more enjoyable.
Choose An Aisle Seat
When booking your flight, try to get an aisle seat. Aisle seats can offer a little more arm and leg room where you don't feel squashed. Some people prefer a window seat but it can be a pain crossing over people when you have to use the bathroom. An aisle seat is much more convenient.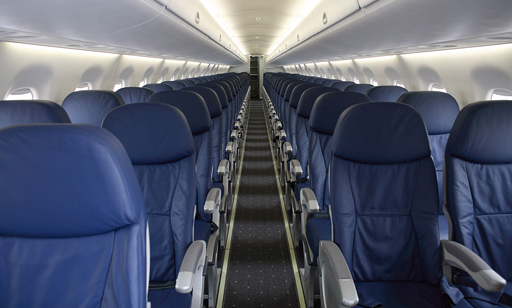 Buy a Seatbelt Extender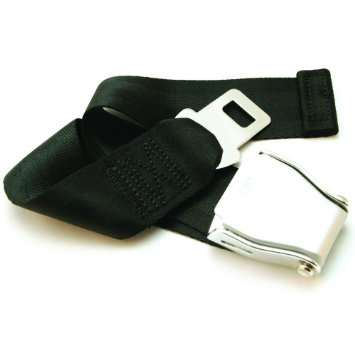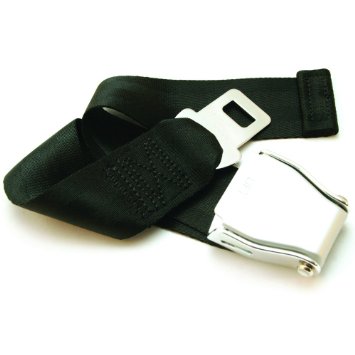 If you're flying and you're anxious about needing to ask for a seat-belt extender, why not bring your own? Being prepared in advance reduces stress and allows for a more relaxing vacation. You can find a seat belt extender on Amazon for about $17. Some airlines charge extortionate amounts to use an extender, so having you own will save you money in the long run.
Buy a Private Jet
This might sound crazy, but the aircraft acquisition process is surprisingly simple, and it can be affordable too! If your budget allows, having your own plane to use at your leisure will save you a lot of hassle, and you'll never have to encounter rude passengers or staff. It'll save you time, and in the long-term, it can save you money too. You won't have to pay extra luggage charges or for more legroom, plus you won't have to travel to a big city to get to your closest airport anymore. Instead, you can fly from your local airfield, cutting out all that hassle of waiting with other passengers in cramped chairs in stuffy gates.
Wear Comfortable Light Weight Clothing
What you wear to the airport can help make your trip a bit more comfortable. I've found that wearing comfortable, stretchy, and light weight pieces help me to glide in the seat better. In addition, the overall feel more relaxed when traveling.
I suggest going for a jersey style or cotton dress. If you're going to do pants, go for leggings or jeggings. In my opinion jeans can be very restricting. Especially when going to that small bathroom. Personally, a dress is easier to lift and squat in than pulling down jeans and squatting.
You can obviously wear whatever you want but the ride is so much better when you are comfortable.
Move Around
Sitting for a long period of time can cause stiffness in your joints as well as something called deep vein thrombosis. That's when a blood clot forms in your veins. Typically in your legs. When the captain turns off the seatbelt sign, try to get up every 2 hours or so to stretch your legs. If you normally get pain in your legs when you fly, then it may be a good idea to bring on board some cbd salves or inflammation-reducing creams to rub into your sore legs or any joints that may flare up as you fly, so you are not sitting in pain throughout the flight.
Be Confident
If you're traveling to a place where you are going to be on a beach, don't be afraid to wear a swimsuit. You're on vacation and this is the time to be your most confident self. Who says you can't wear a two-piece bikini?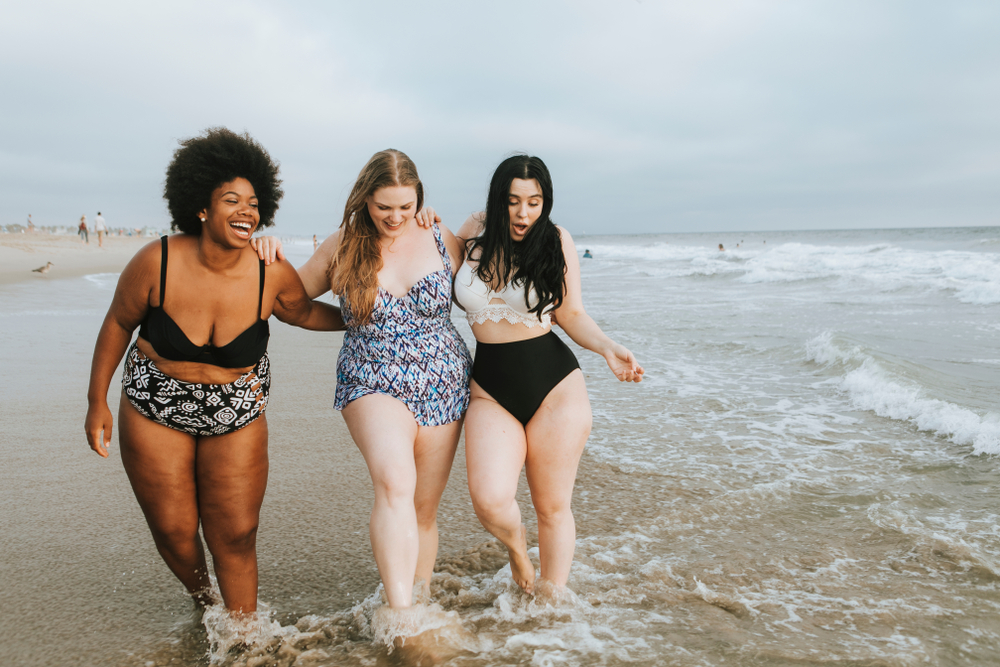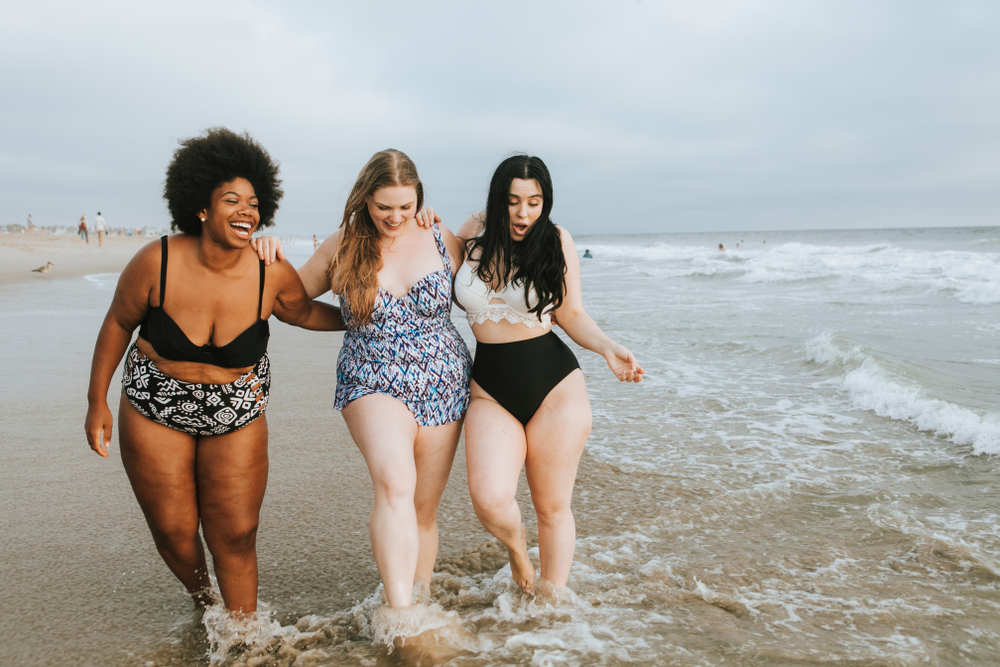 Or what about that one-piece swimsuit that you've been dying to wear? Try not to allow other people's negativity affect how you feel about your body. What you wear on vacation is your choice and enjoy your stay at Hotel Nizuc Riviera Maya or where you have booked wholeheartedly. Vacations are about relaxation, not what others think. As long as you feel comfortable, what everyone else says does not matter. Strut around in that bathing suit with your head held high.
Just remember, a vacation is meant to reduce stress and escape from the struggles and stress of everyday life. Embrace your curves and your spring break could be one of the best vacations you've ever had! You may need to go into this holiday with a bit of courage and calmness which is completely understandable. If you need to calm down before going out, you may want to look at how products such as herbal supplements, cheap shatter, edibles, etc. can help you with this and give you that relaxed feeling you need. Remember to always check with a medical professional before taking anything so you are not accidentally mixing treatments/medications.
What are some of your tips on traveling while plus size?
This article was originally posted on June 4, 2018
PIN THIS