Hey curvy girls all over the world,
Earlier this year in our spring trend breakdown we listed kimono's as a hot trend (Read HERE). I'm obsessed with kimono's right now. I especially love a kimono that is bold and flowy. Found this crane printed plus size kimono from Forever 21 Plus. It's perfect for spring and summer because its short sleeve.
Bird Print Kimono  Jeans, Shoes , Bag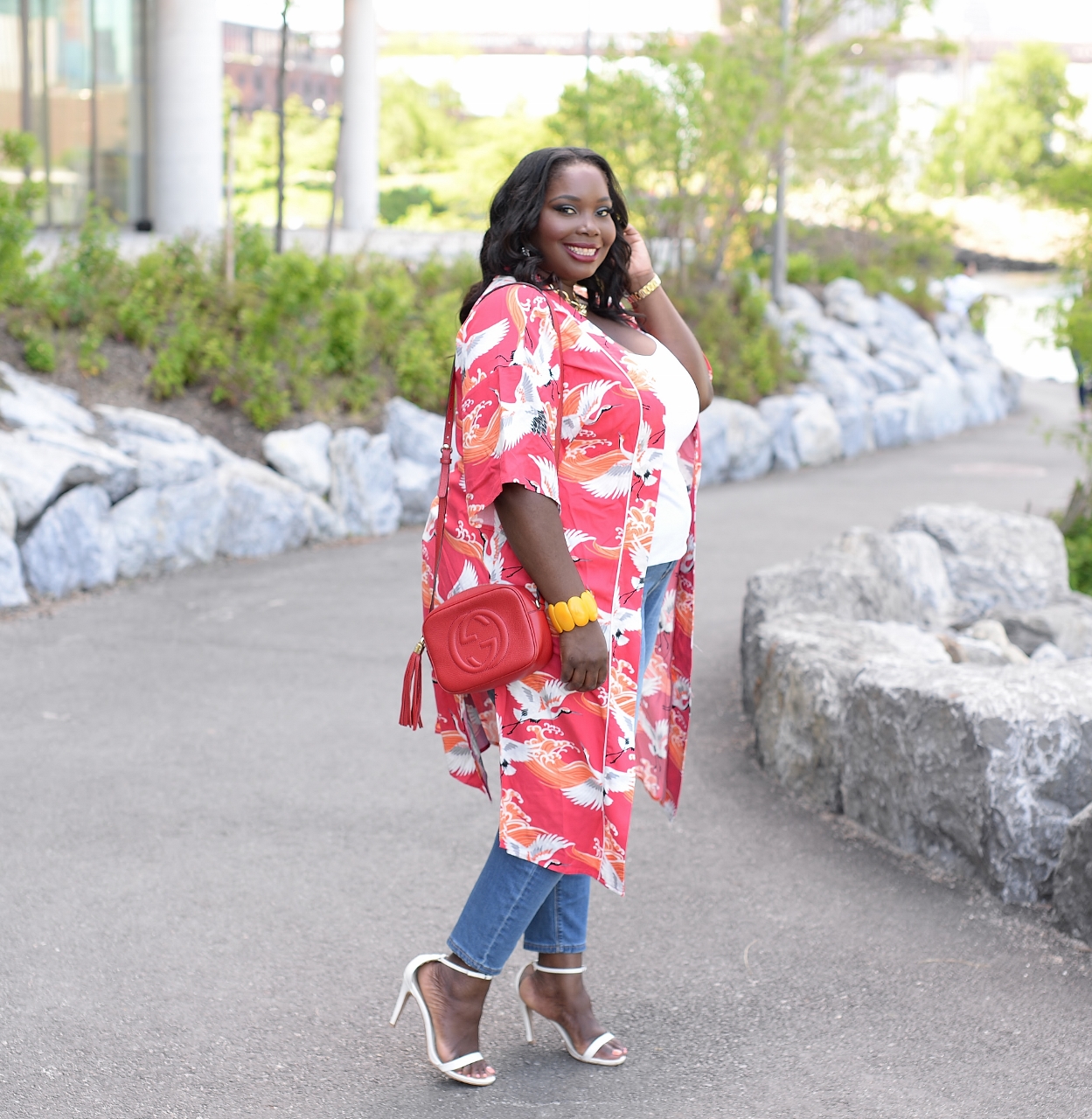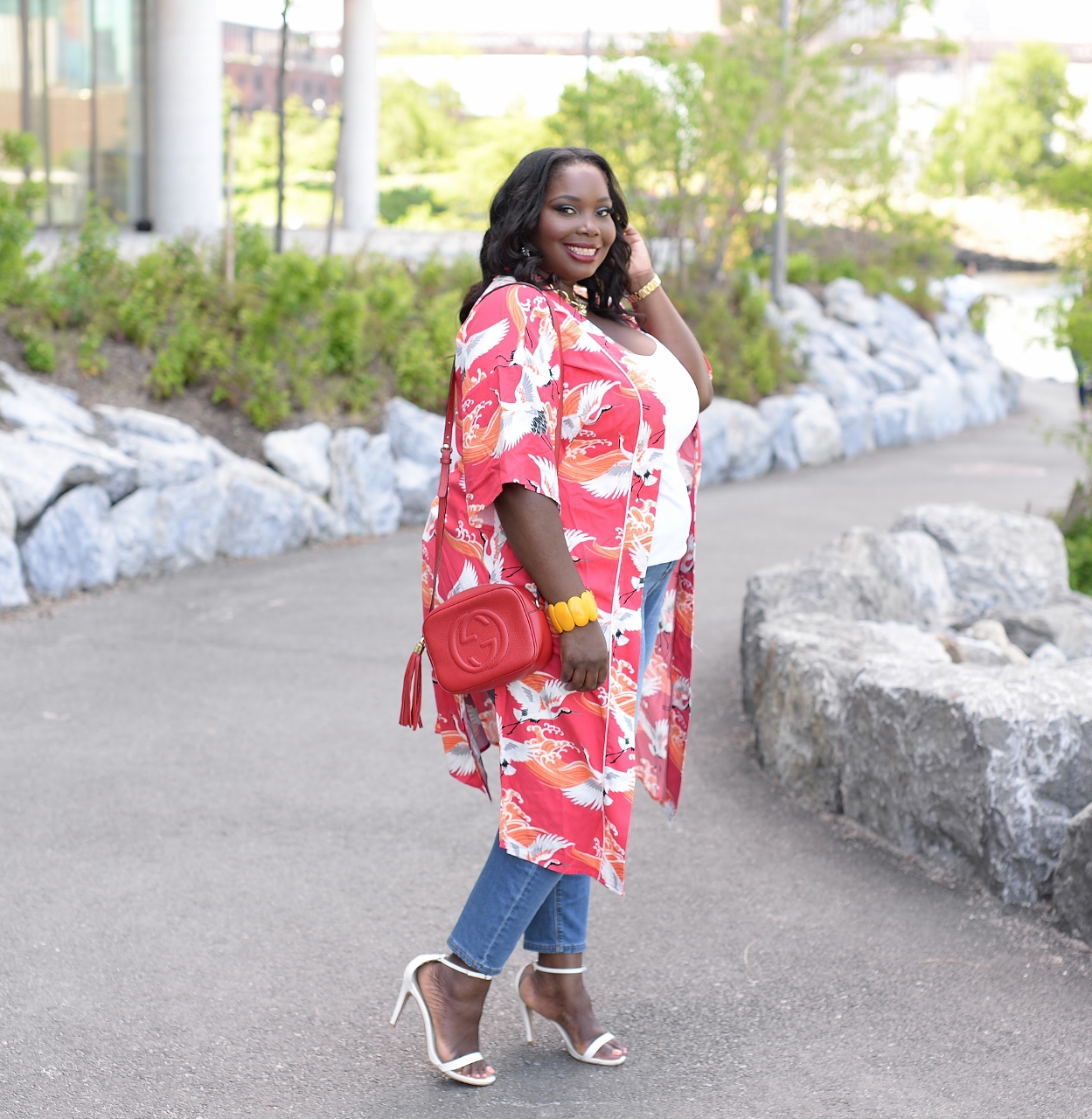 I've been wearing it with everything from dresses to jeans. It's become one of my go to weekly pieces.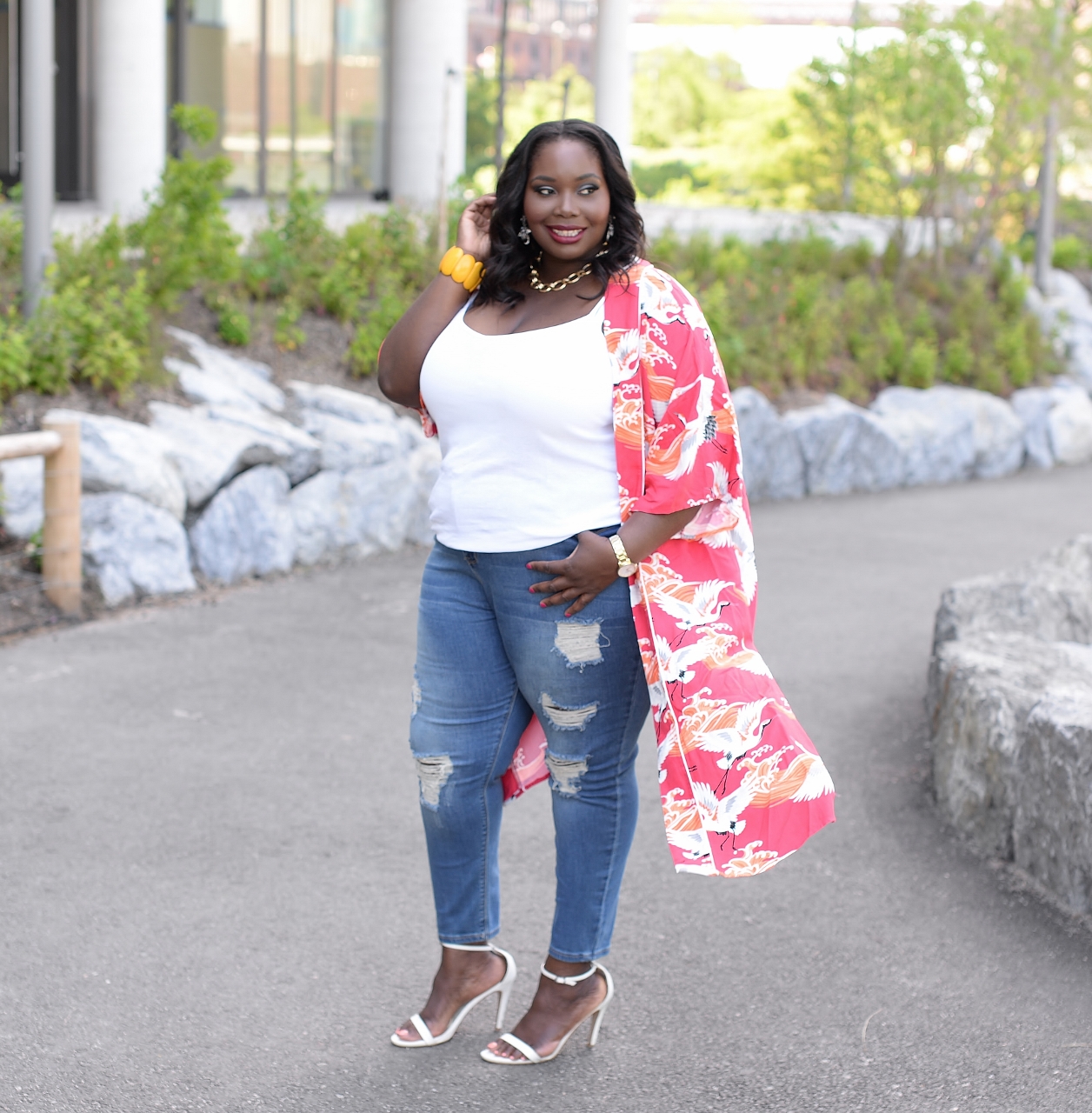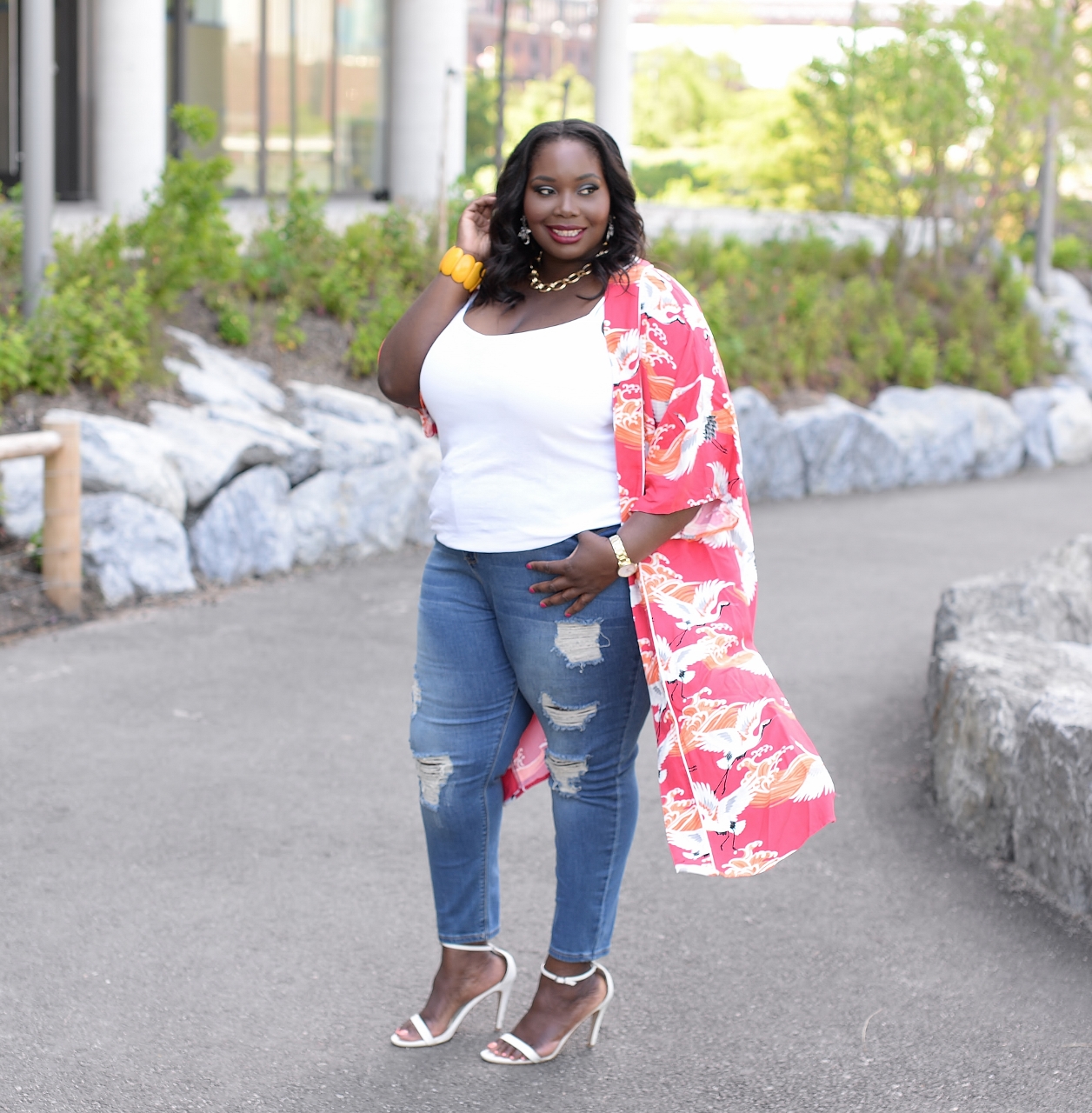 Recently, I wore it while meeting a friend for lunch. I paired it with simple wardrobe basics. A white tank top, distressed skinny jeans, and my fave white ankle strap sandals.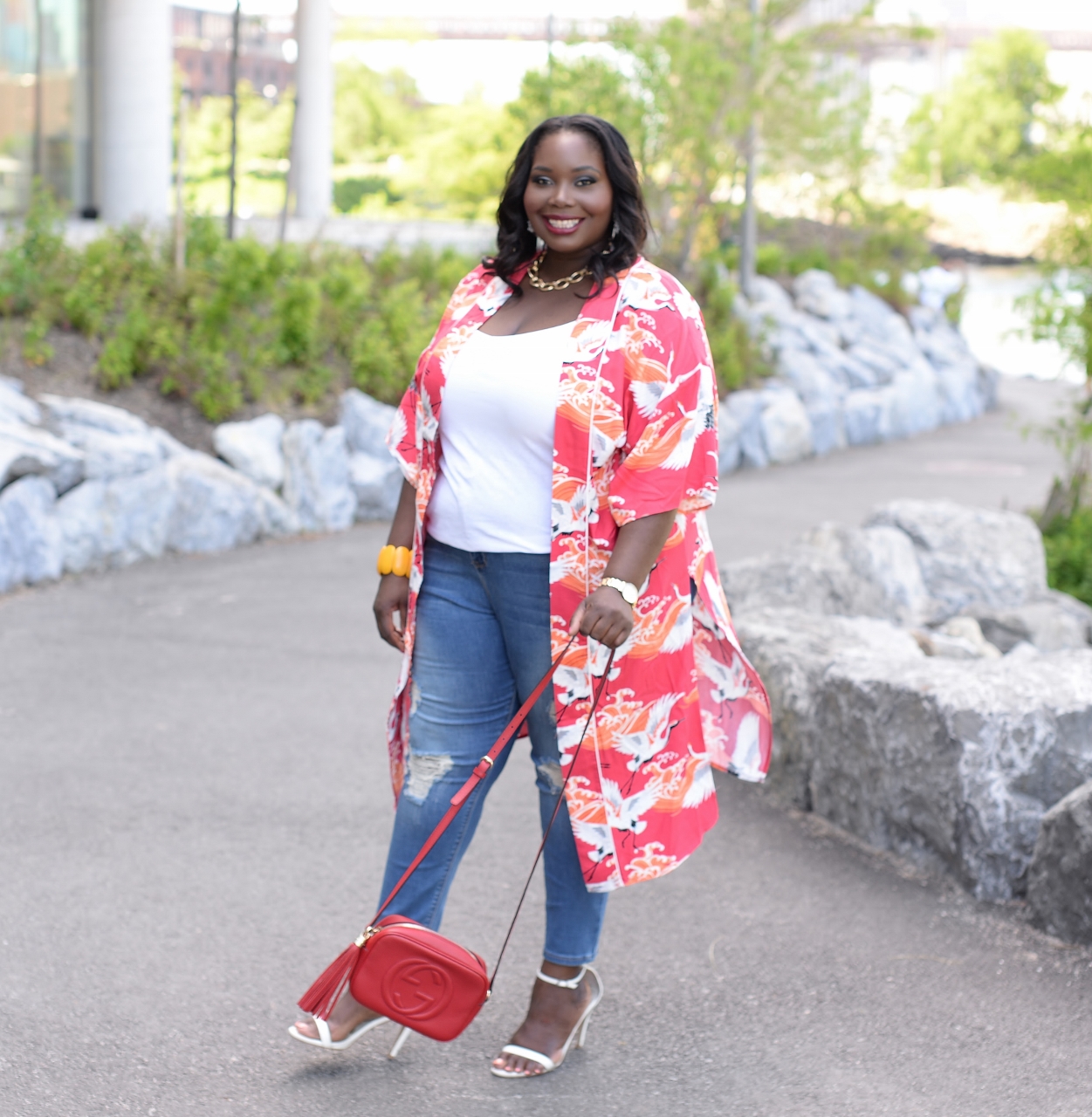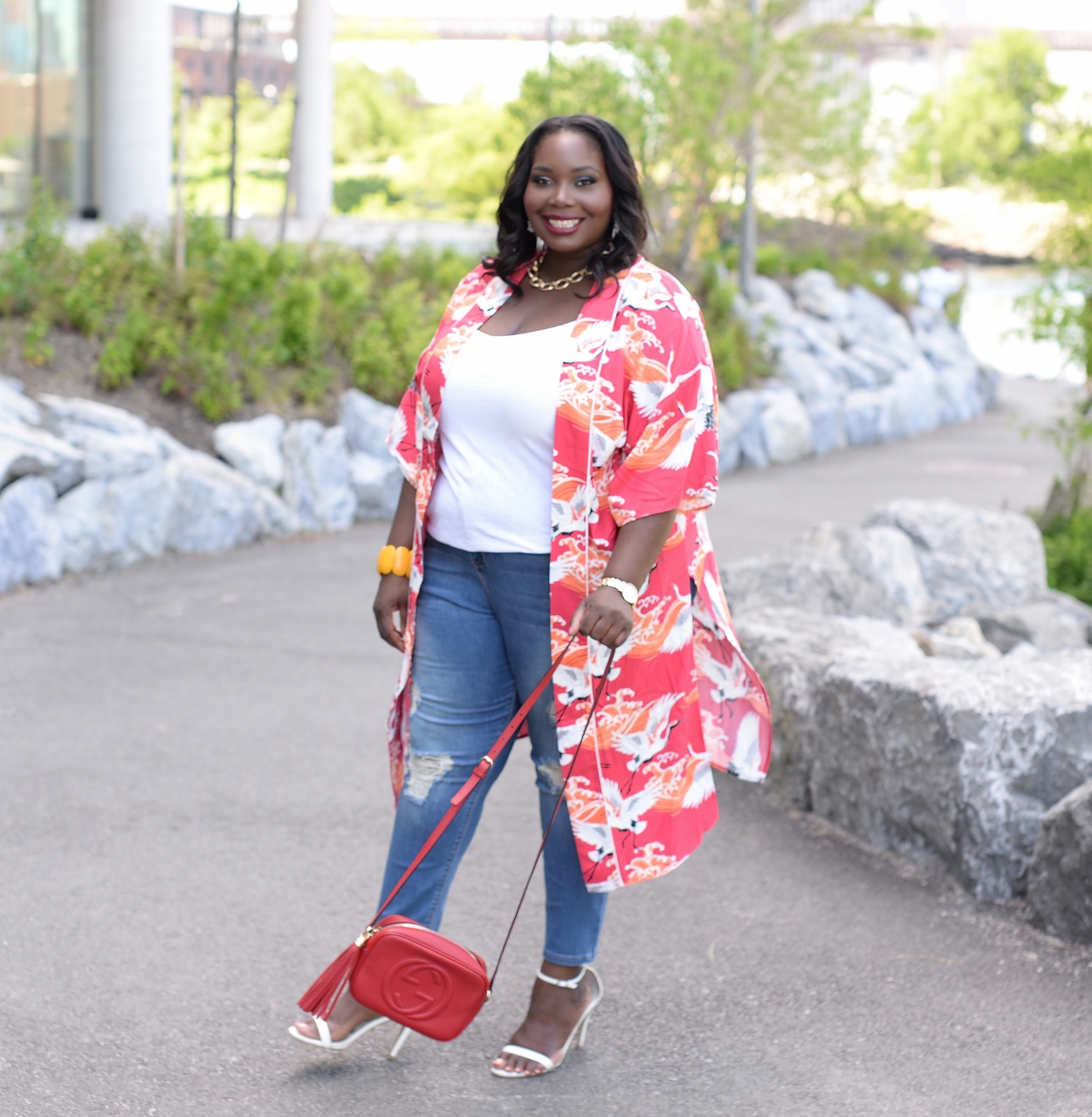 I accessorized with a gold chain link necklace. A Gucci GG bag, a banana bracelet.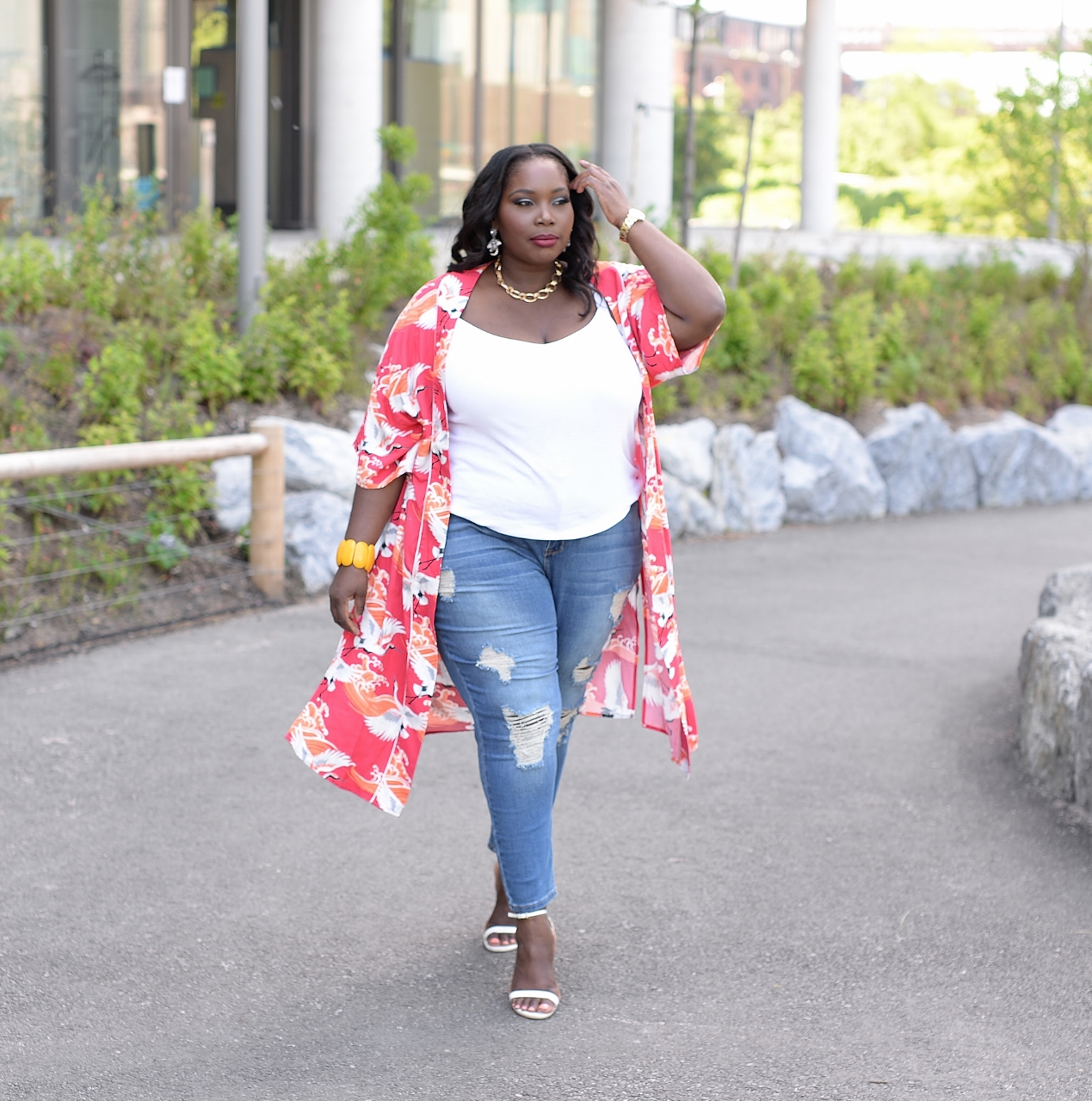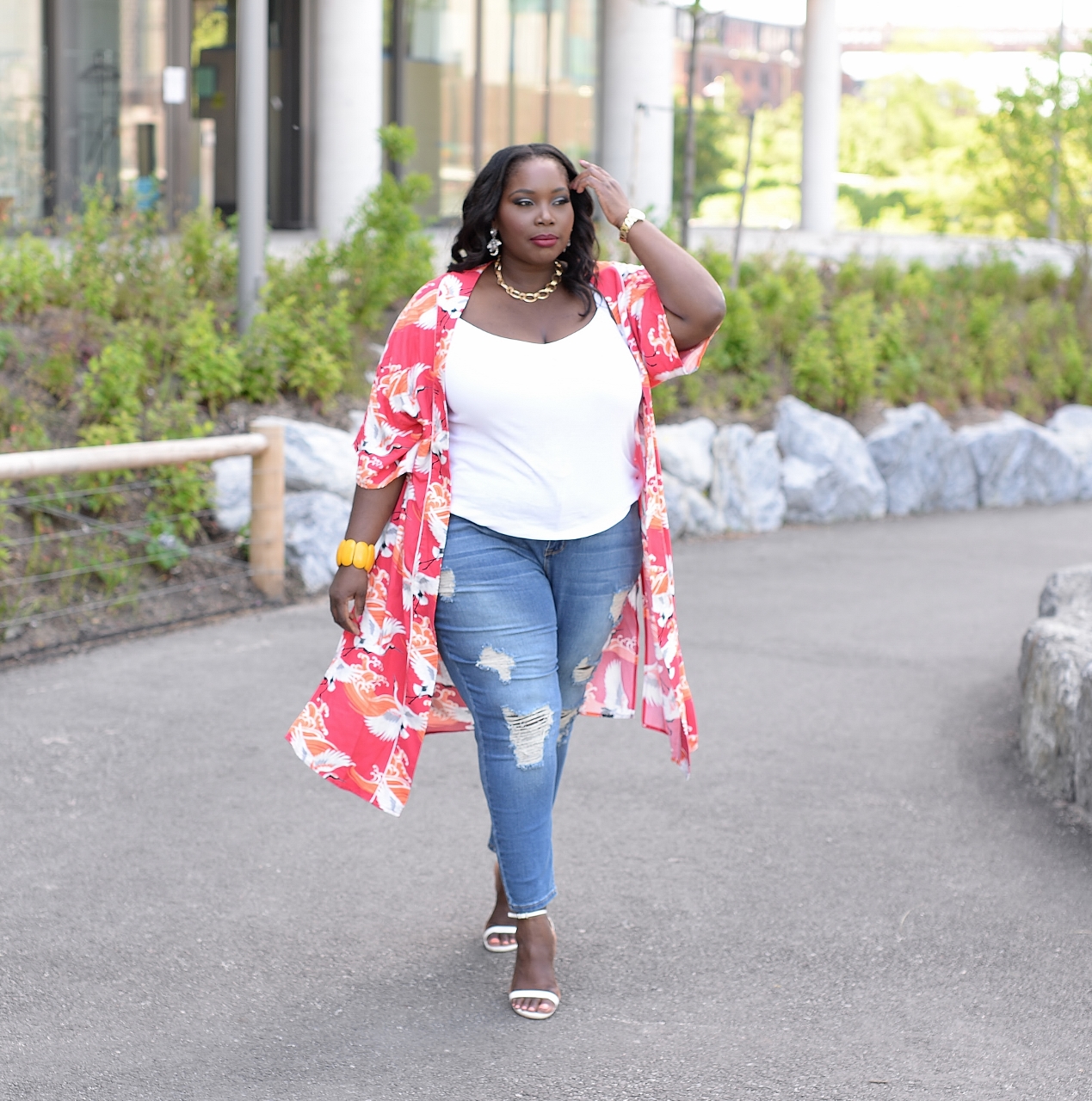 This is one of those kimono's you can command attention in. It just flows behind you as you walk.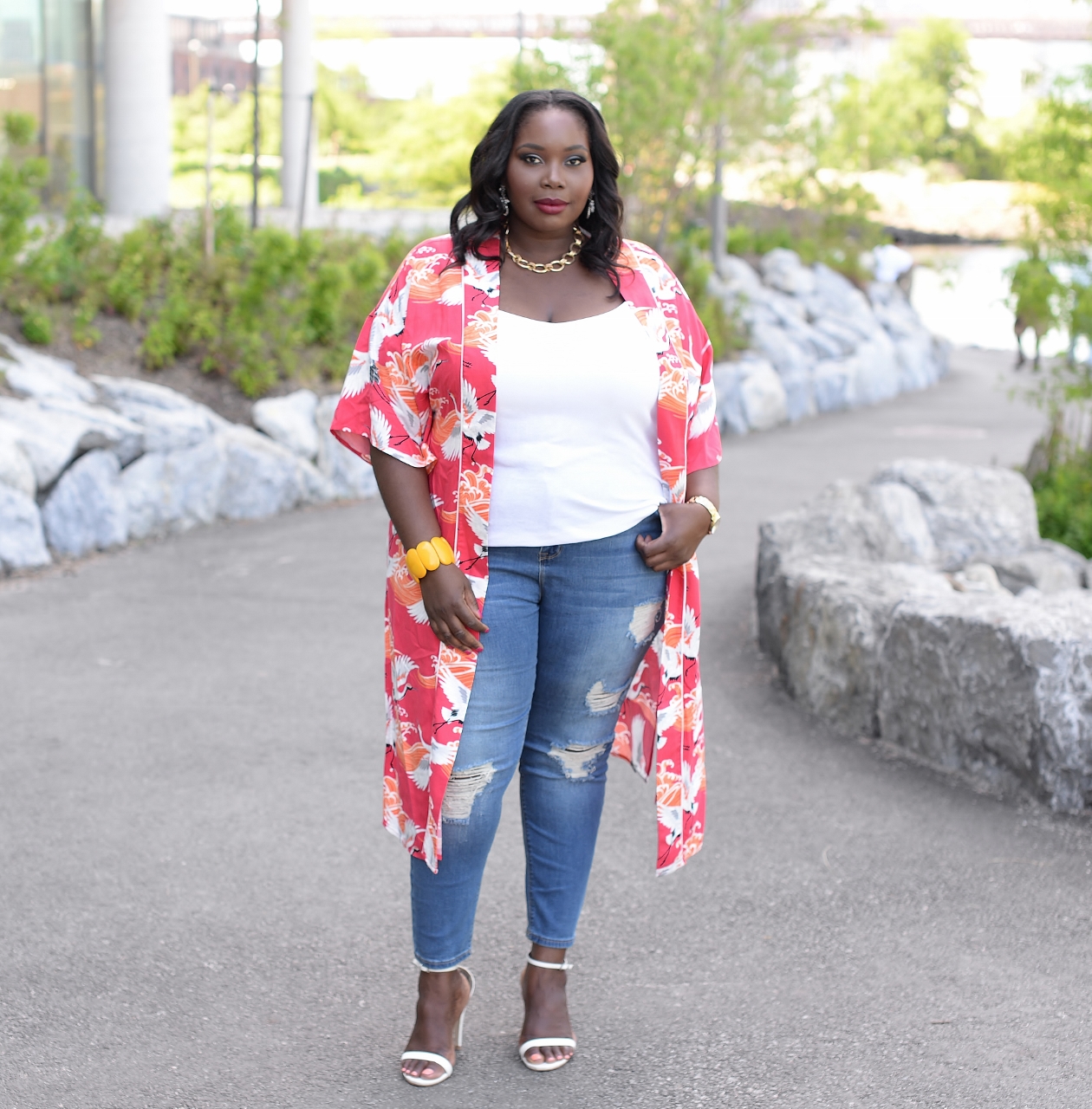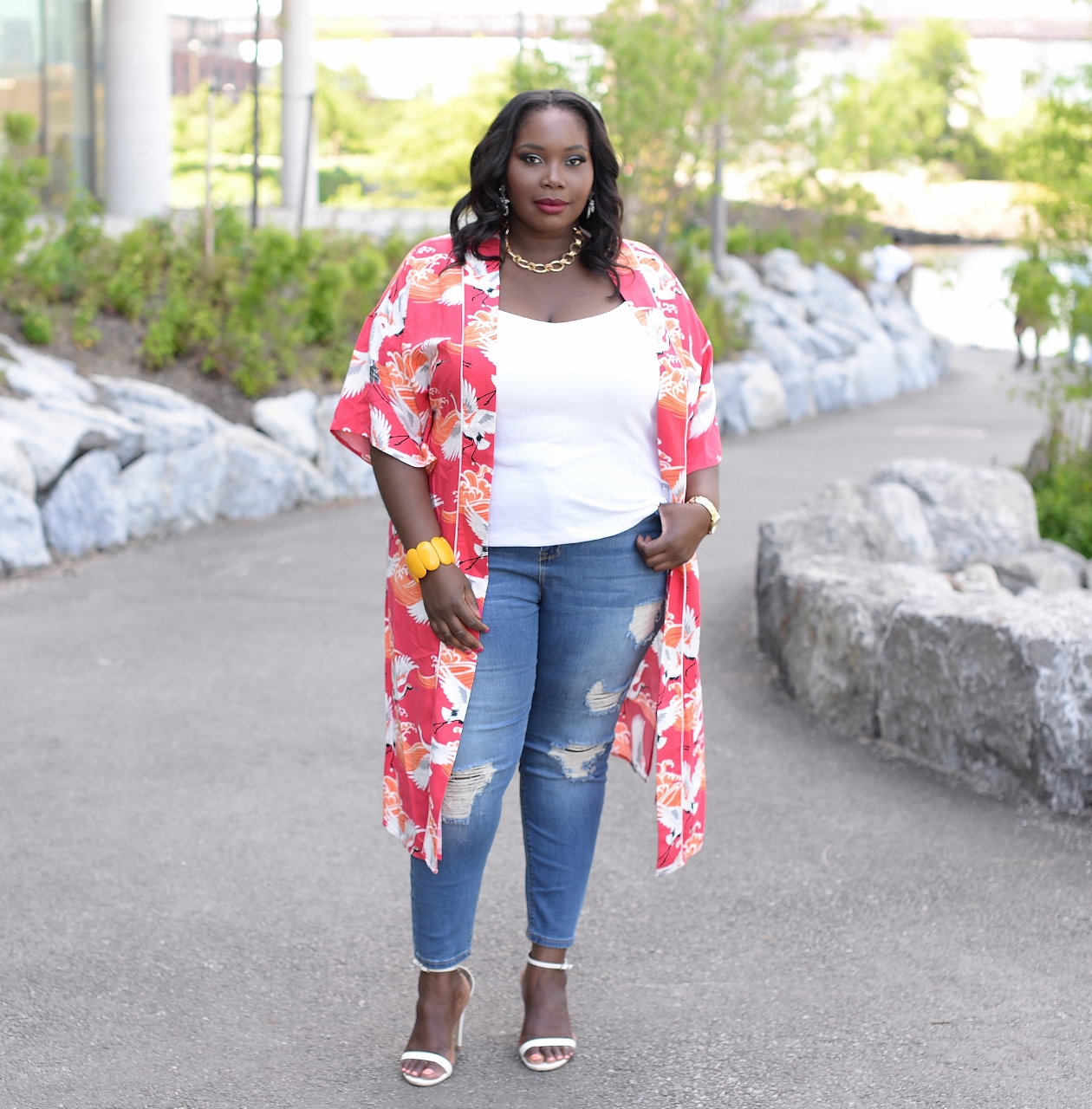 All photos: Pristine Finesse
Checkout these other plus size kimono options.
[SlideDeck2 id=29110]
Also checkout how flowy the kimono is in this video
And subscribe to our Youtube channel HERE