Hey curvy girls all over the world,
Every time fashion week rolls around, I feel like I never have enough time to get ready. Most times, I am multi tasking before I head to a show. Before I know it, I look up, and I have a small window to get ready and out the door.  So, what's a girl to do when running late to a fashion show and has no clue what to wear? Reach for a fit and flare dress. Seriously, that is my go to when I can't decide what to wear.
A few weeks ago, we did a post on the 5 universally flattering dresses for every shape and size (seen HERE). Fit and flare is always at the top of my list because even when I'm not feeling my best, it instantly makes me feel great about my body.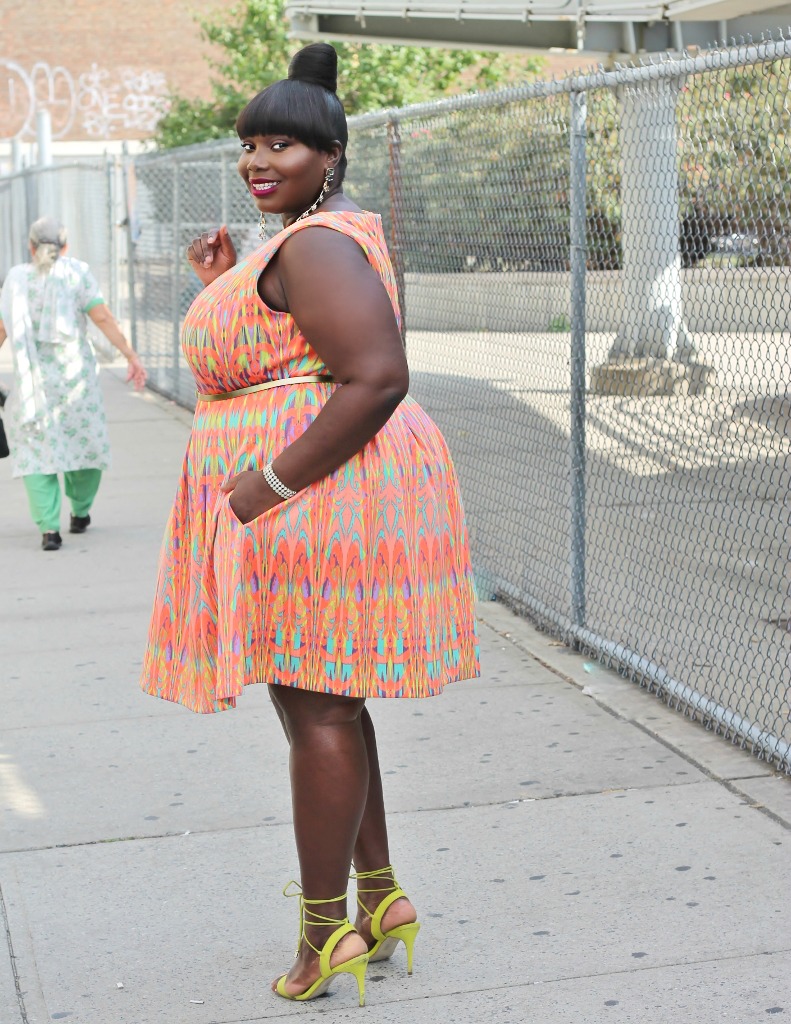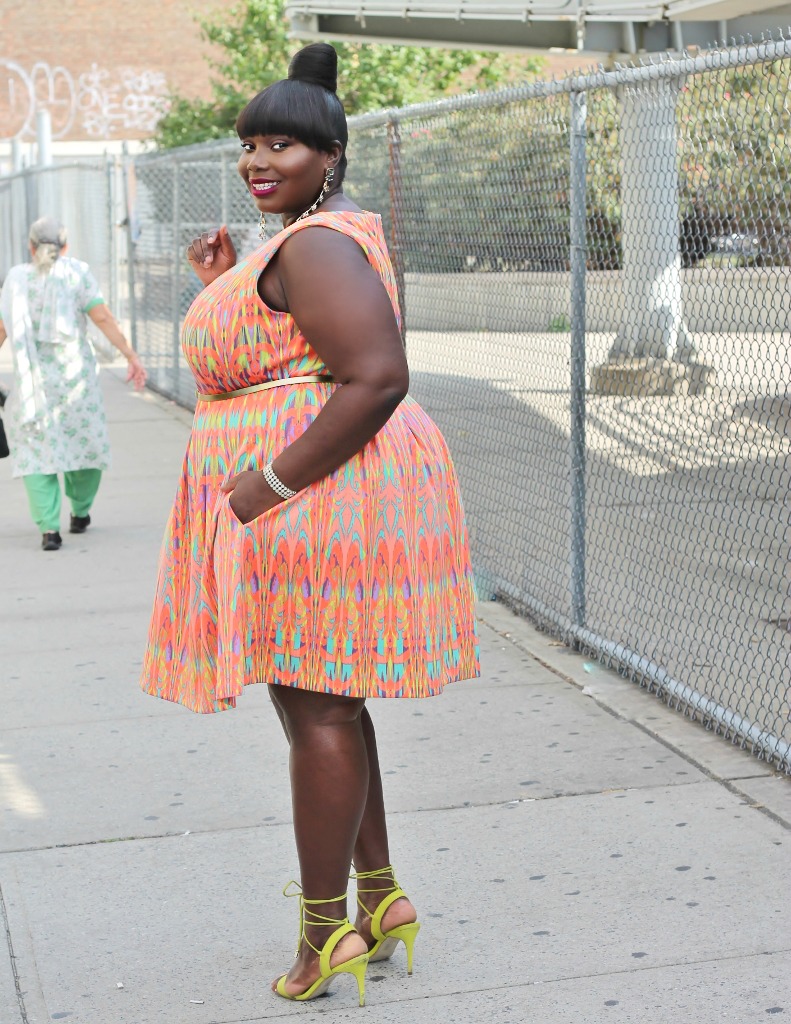 I found this Aztec print sleeveless fit and flare Gabby Skye dress on Amazon for less than $40. It definitely looks and feels like it should be more money. I was automatically drawn to the colors. Gabby Skye offers an assortment of printed fit and flare dresses. Especially in plus sizes. I love the quality and pricing of Gabby Skye dresses because they always look and feel high quality.  I knew my lime green sandals would be a perfect match with the Gabby Skye dress. I added a gold skinny belt and jeweled drop earrings to complete my look.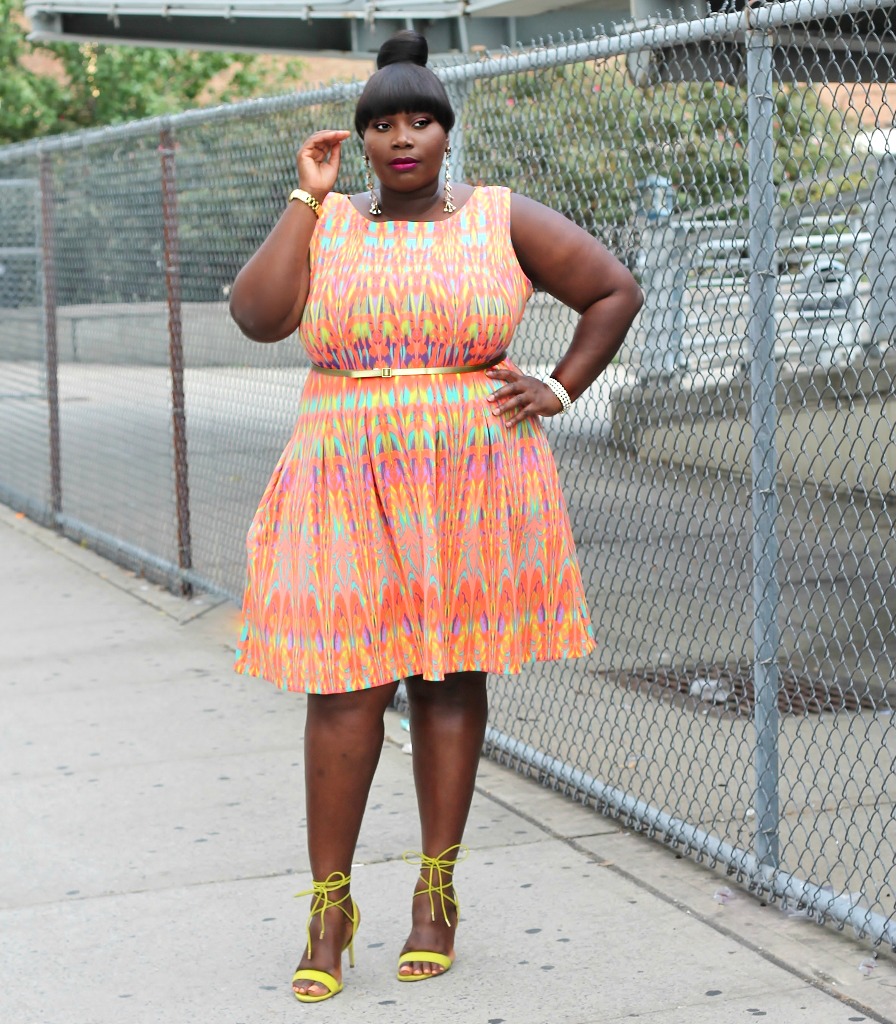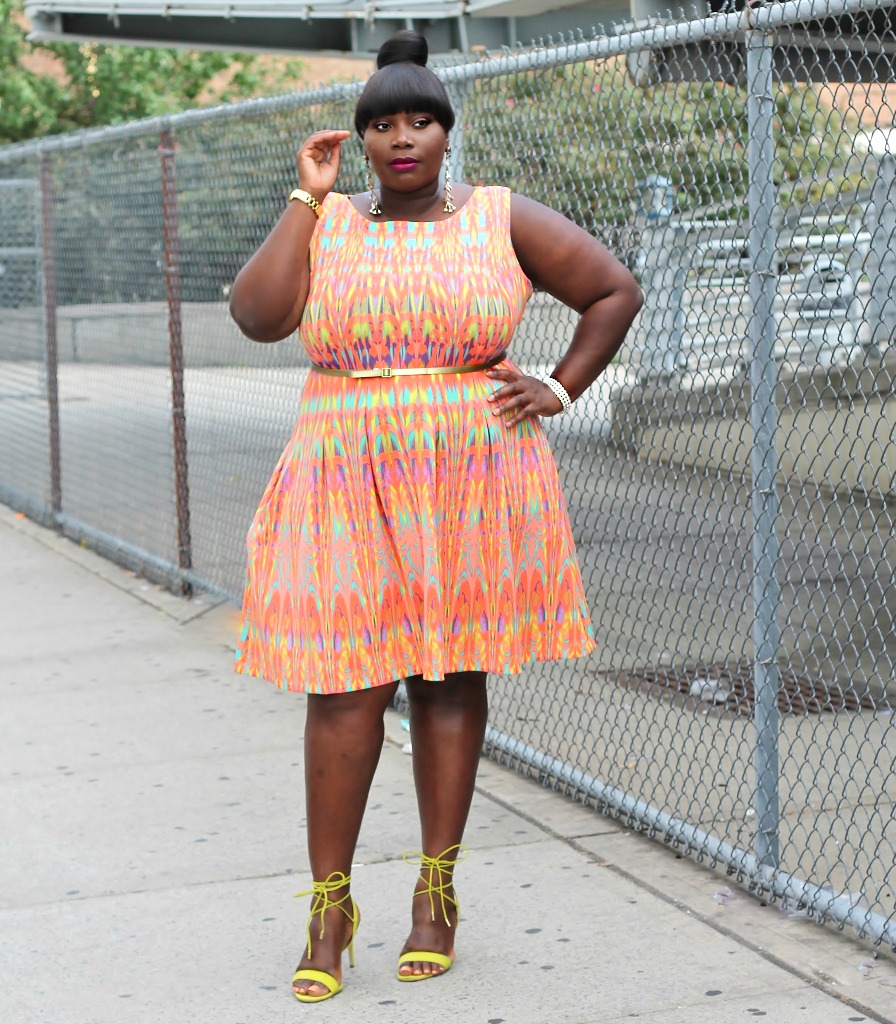 What's your go to dress when you're short on time?