This year I decided to try my hand at a Halloween look. I'm talking about affordable Halloween makeup and costume. Because I'm not skilled in creating dramatic makeup looks, I wanted to create something simple and easy. So, I came up with the idea of being Wonder Woman.
She has one of the most wearable makeup looks. Plus I knew I could create it in a way that is complementary to my face. When it comes to makeup, Wonder Woman is known for her bold red lip. Plus her eye makeup is very simple.It's black eyeliner basically. I knew that I could create a Halloween makeup look that would be easy and affordable.
Where To Shop For Affordable Halloween Makeup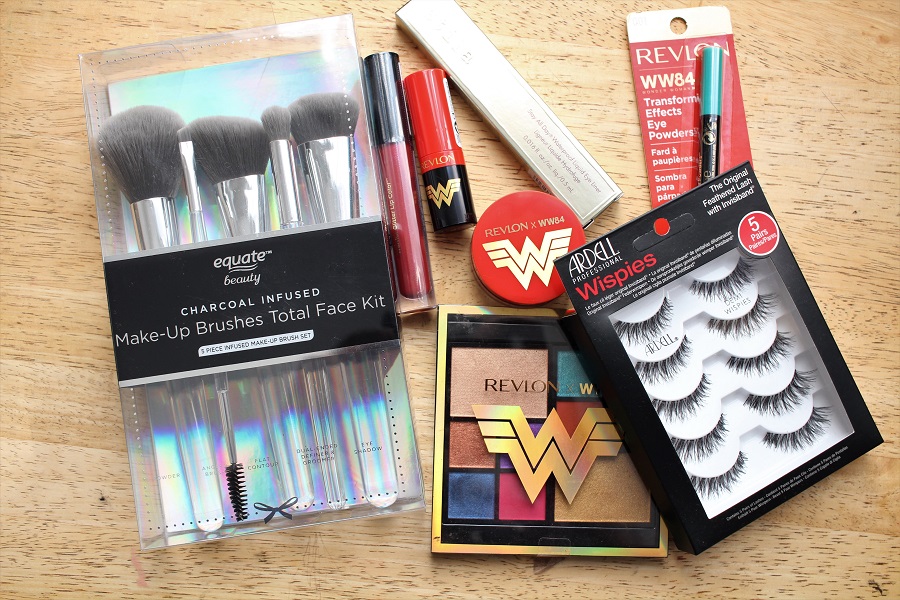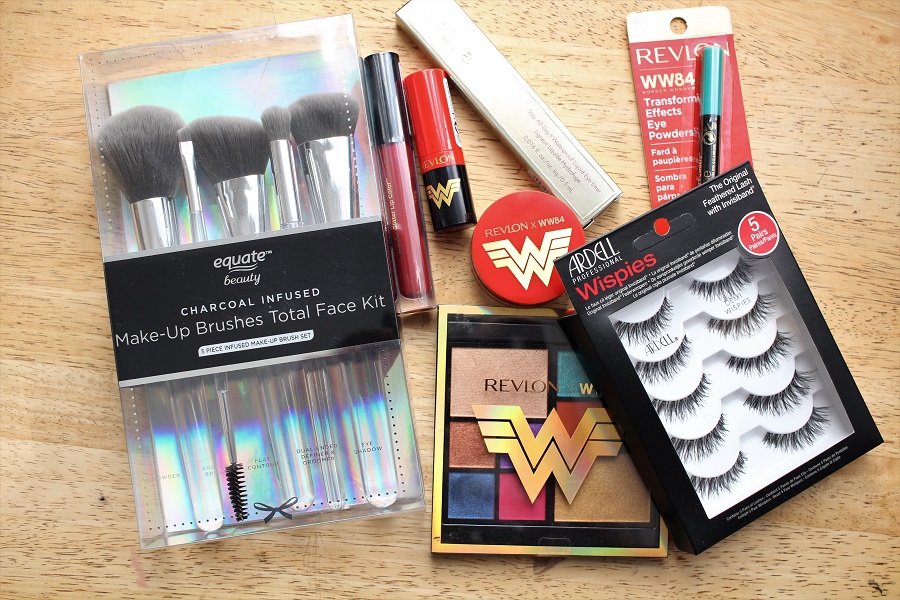 One of my favorite places to shop for makeup is Walmart. I love that they offer an assortment of drugstore makeup as well as higher end brands. When it came to creating Wonder Woman's makeup look I found some great beauty products from Revlon. Did ya'll know that they have a Wonder Woman collection?
Revlon's Wonder Woman collection is so pretty. It comes with an eyeshadow palette, a cream highlighter, and of course a beautiful glittery red liquid lipstick. So, I picked it up along with some Ardell eyelashes, a Stila black eyeliner, and some makeup brushes.
To start creating my affordable Halloween makeup look, I started with the eyeshadow palette.
I used the dark brown and gold shades for my eyes. I also used the Stila liquid eyeliner in black.
Makeup Brushes , Stila Liquid Liner
After blending out my eyeshadow and applying eyeliner, I put on Revlon's Wonder Woman liquid lipstick in "Fight For It" . It's a beautiful red with glitter in it.
For a little bit of highlight and glow, I used the Wonder Woman liquid armor glow pot
Then I applied a pair of wispies eyelashes from Ardell
This Is The Full Makeup Look
I also picked up a Wonder Woman costume from Walmart. It comes in plus sizes
Here is the complete look Wonder Woman look I created with affordable Halloween makeup from Walmart.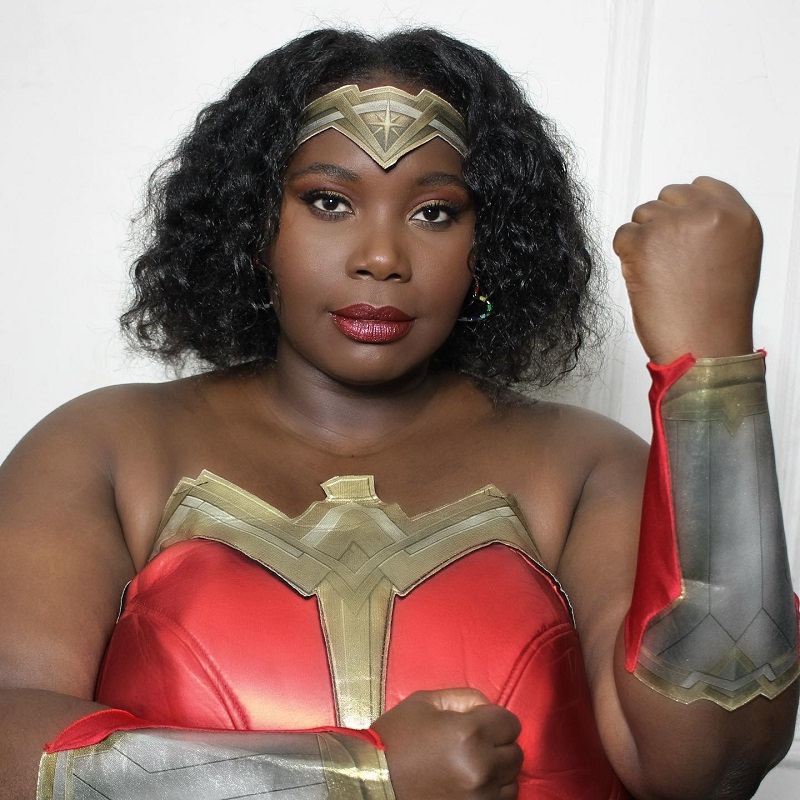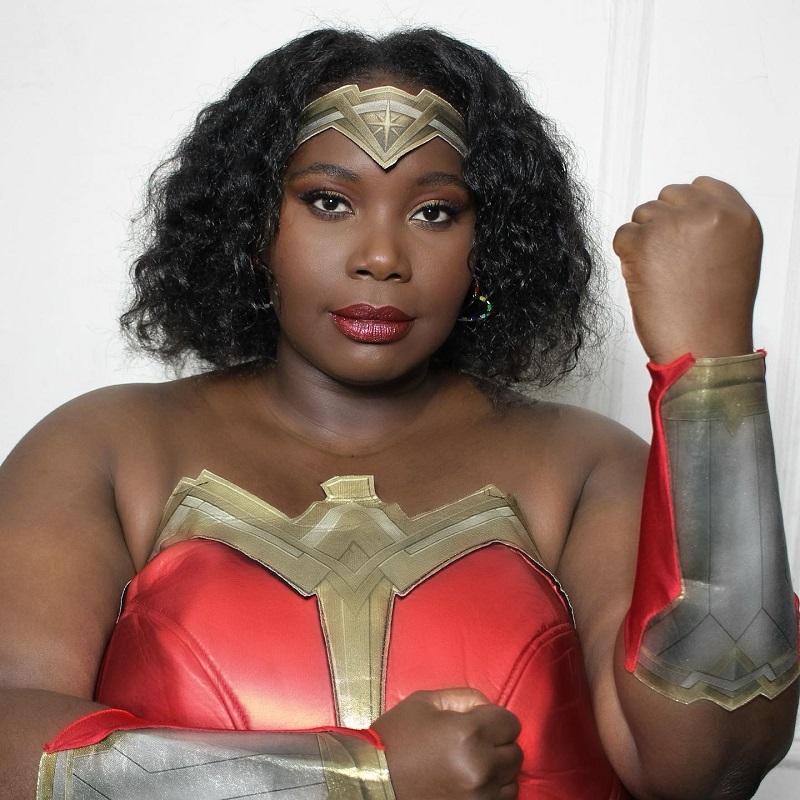 If you're looking for more Halloween makeup ideas, then checkout Walmart.
**This post is sponsored by Walmart. All opinions are my own.