This is a sponsored conversation written by me on behalf of Olay. The opinions and text are all mine.
During the summer, I look forward to wearing cute dresses, snazzy sandals, getting pedicures, and having healthy glowing skin. Getting my skin right during the summer is super important. My summer skincare routine is simple and easy. I use a face wash, toner, serum, and a moisturizer. It's important for me to use products that help protect my skin during the summer. I need all the protection I can get.
When it comes to protecting my skin during the warmer months, I make sure I use a moisturizer that has SPF in it. Most people don't like using SPF because they find them to be heavy and greasy. However, for me, as a woman of color, I use to think that I didn't need SPF. I thought all the melanin in my skin was automatic protection. Oh boy was I wrong. I needed SPF. Thank goodness I realized it sooner rather than later. If not, my skin would be a hot mess right now.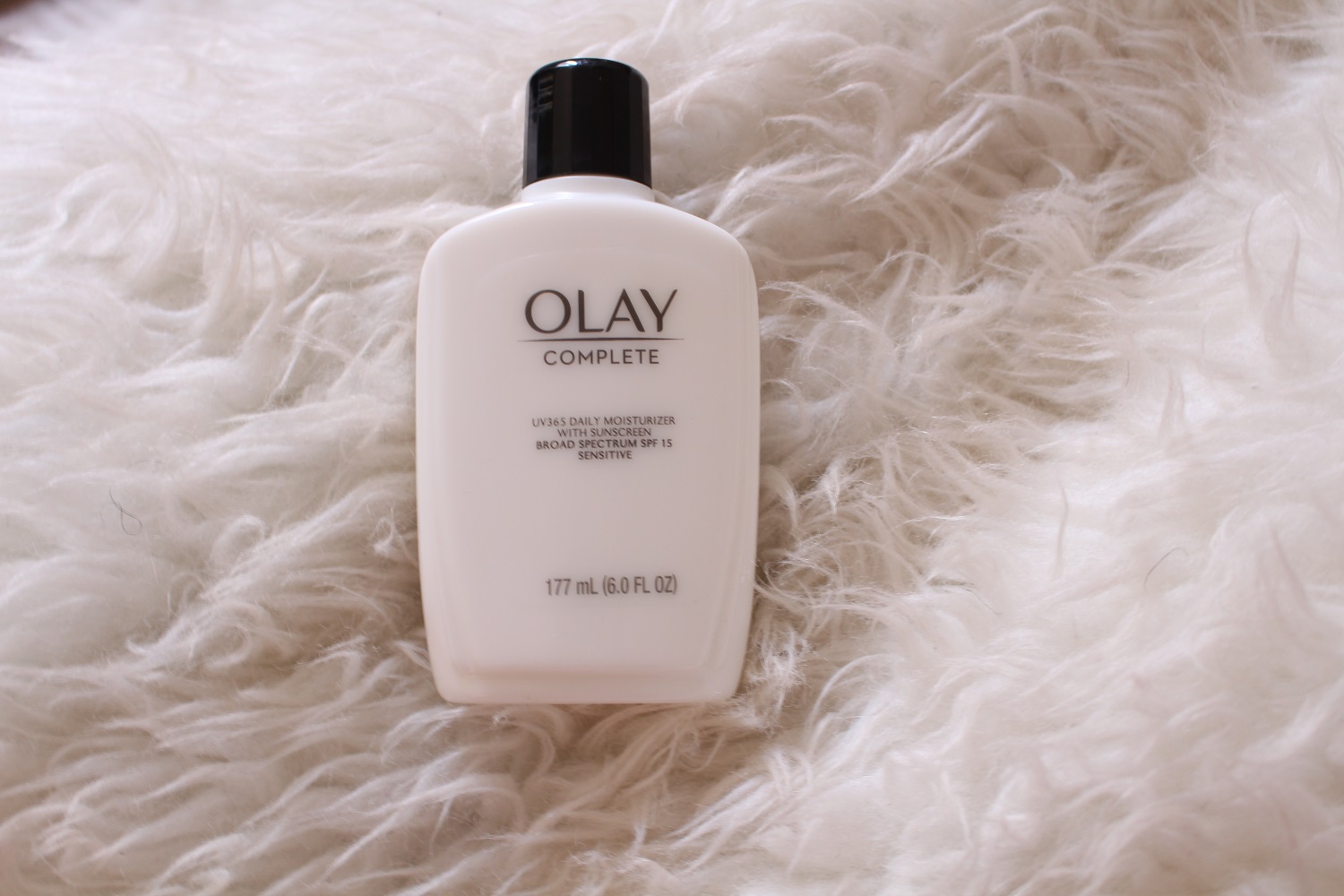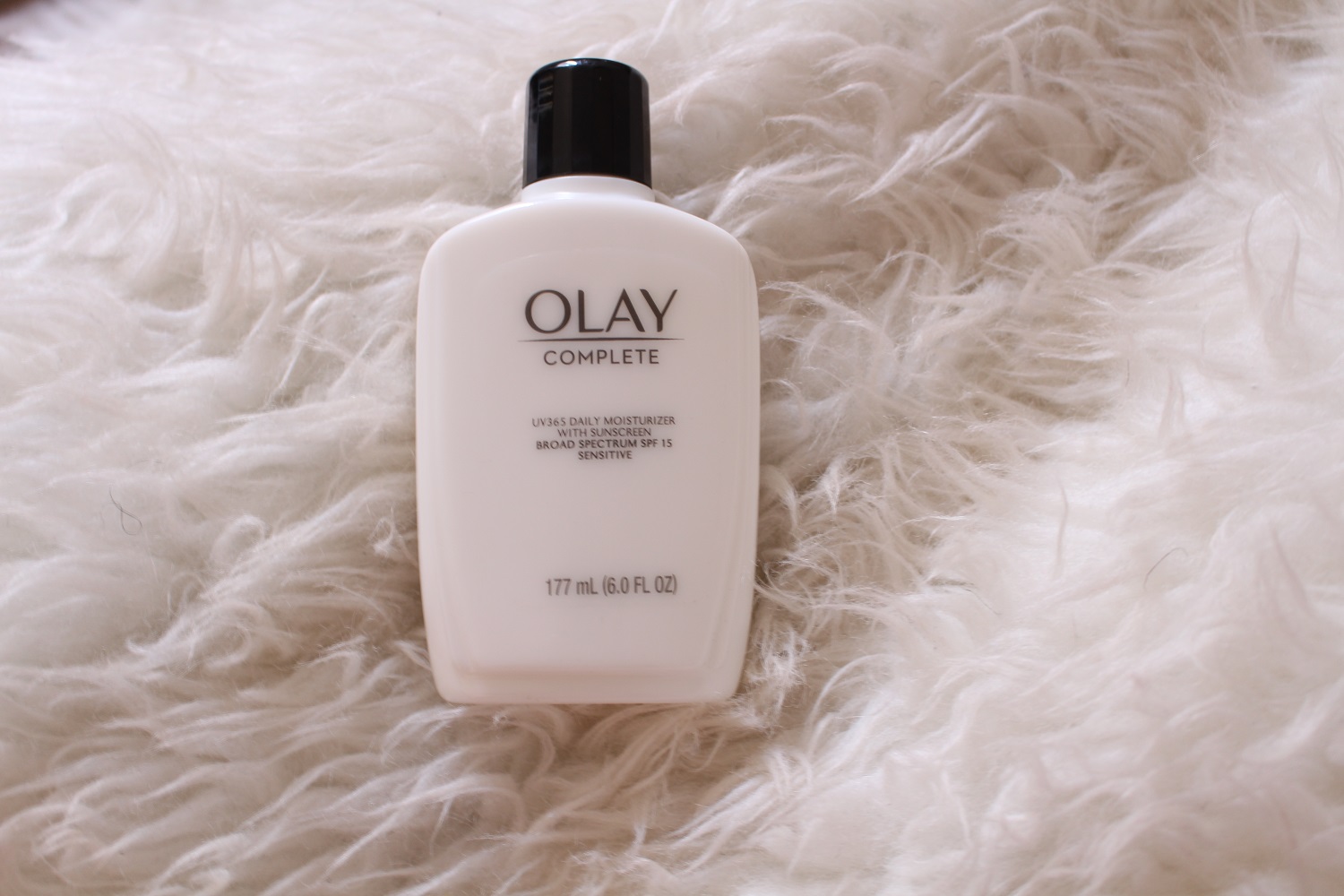 One of my absolute favorite moisturizers that has SPF 15 in it is from Olay. Olay Complete All Day Moisturizer SPF 15 is a beauty must have. It's one of those products that just never fails you. Olay Complete is an excellent moisturizer because it has SolarSheer technology which helps prevent premature skin damage with Broad Spectrum SPF 15 sunscreen. It also has antioxidants, vitamins E, B3 and C which conditions skin surface. I like to apply it before I put on my makeup.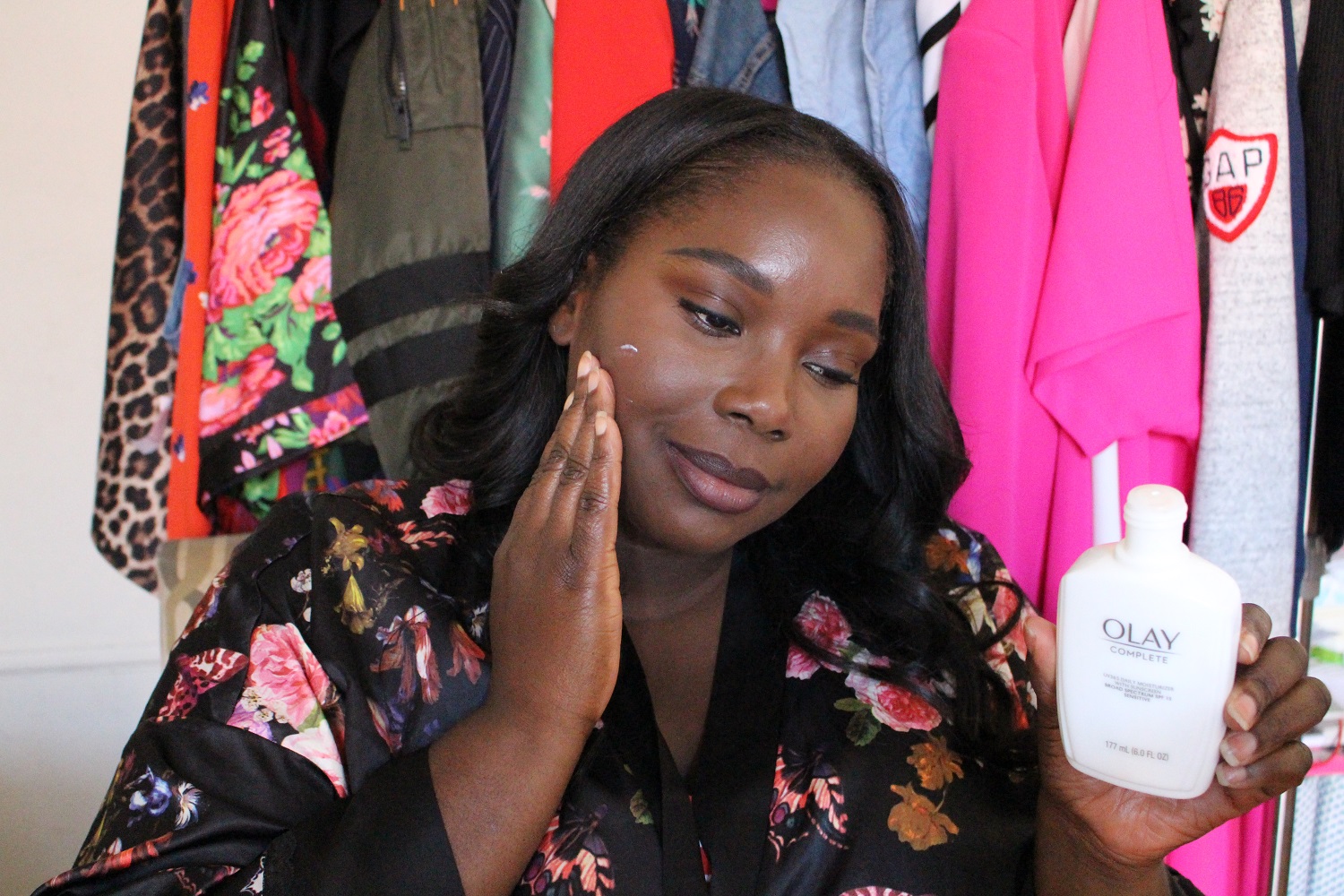 Whenever I use Olay Complete, it leaves my skin feeling so hydrated and soft. Plus, its lightweight, so it doesn't make my foundation feel heavy. It actually works very well with my foundations.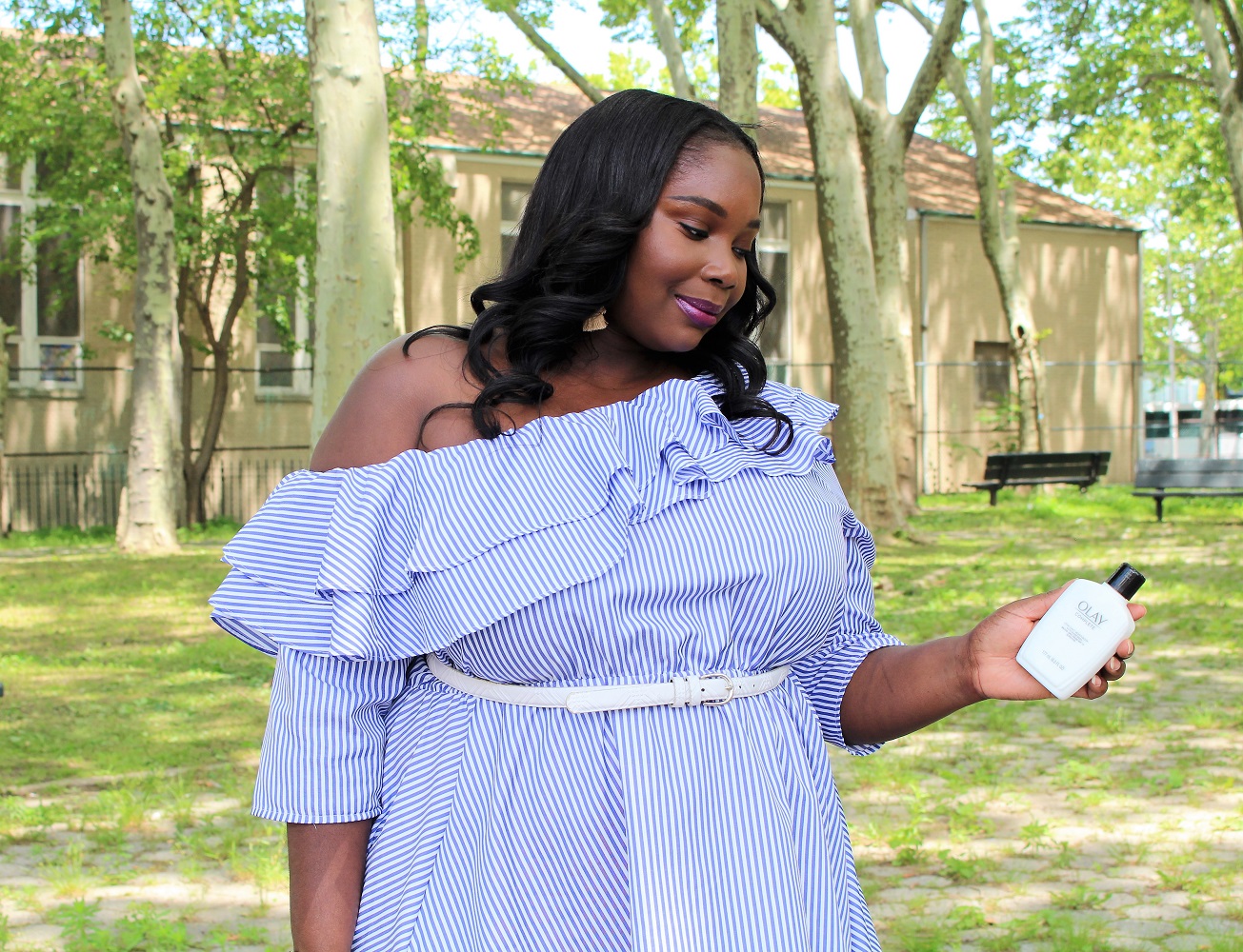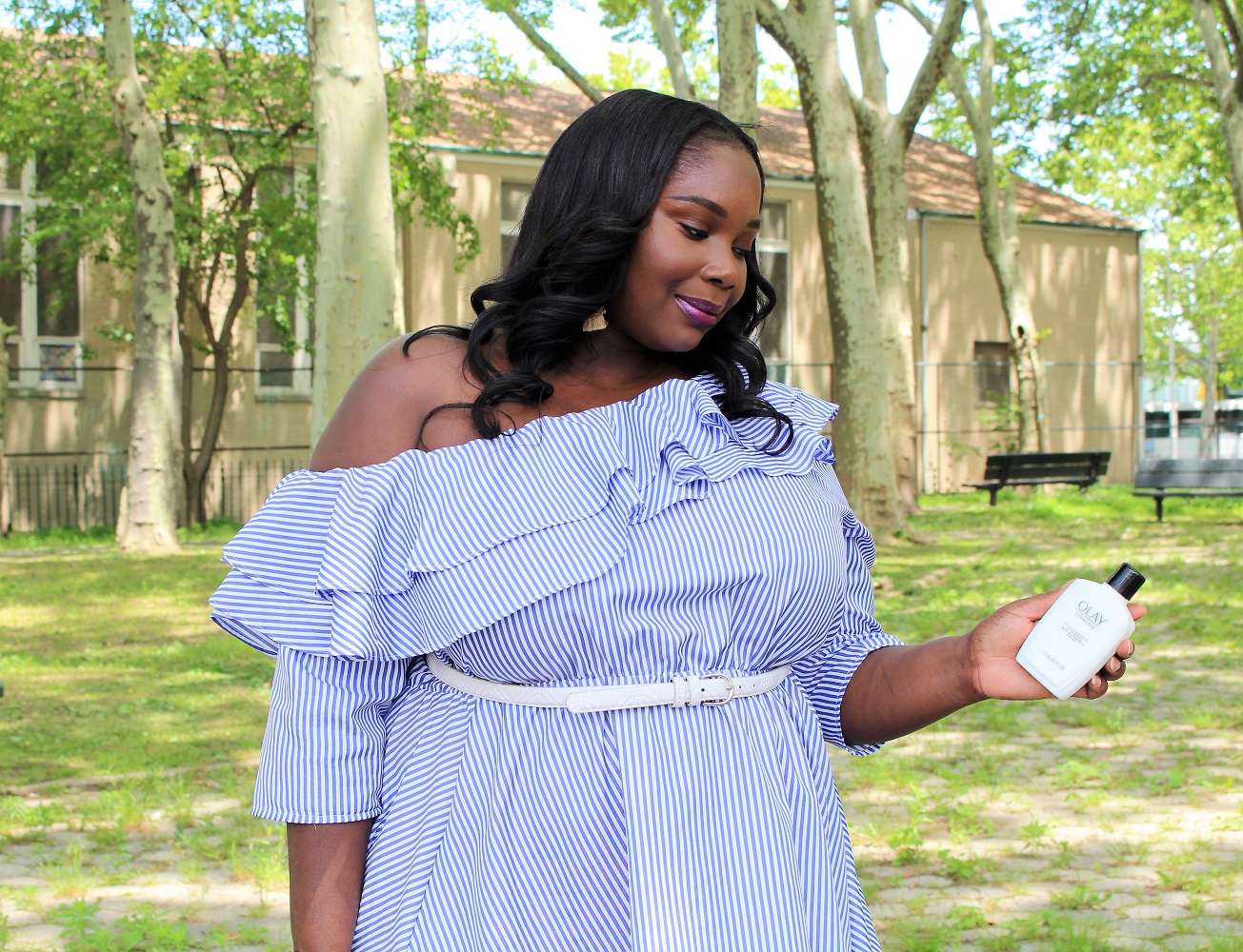 Also, depending on what I'm wearing, I will apply it on my body. One of my favorite summer trends is off the shoulder. Whenever I wear an off the shoulder piece, I apply Olay Complete on my neck, décolletage, and shoulders.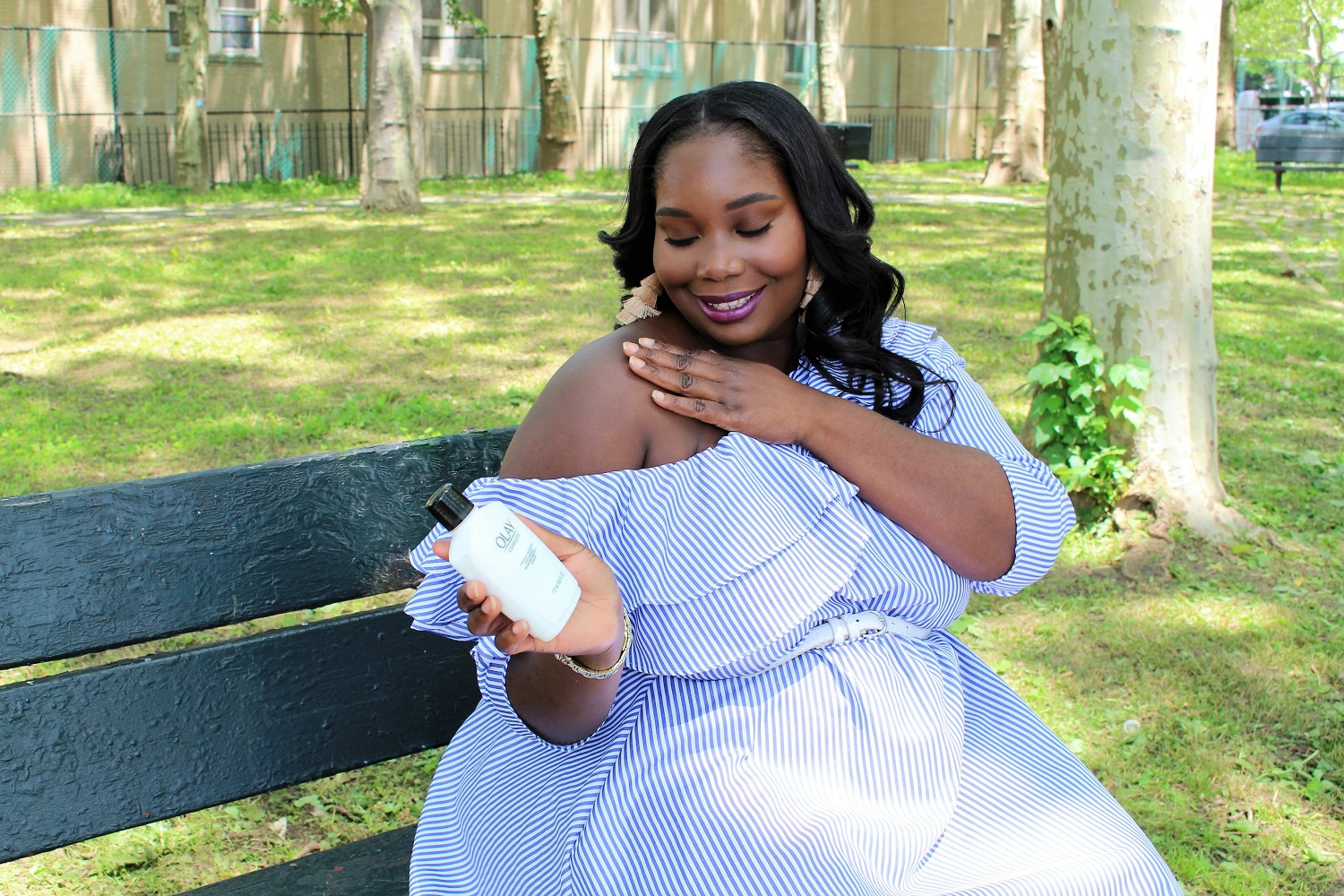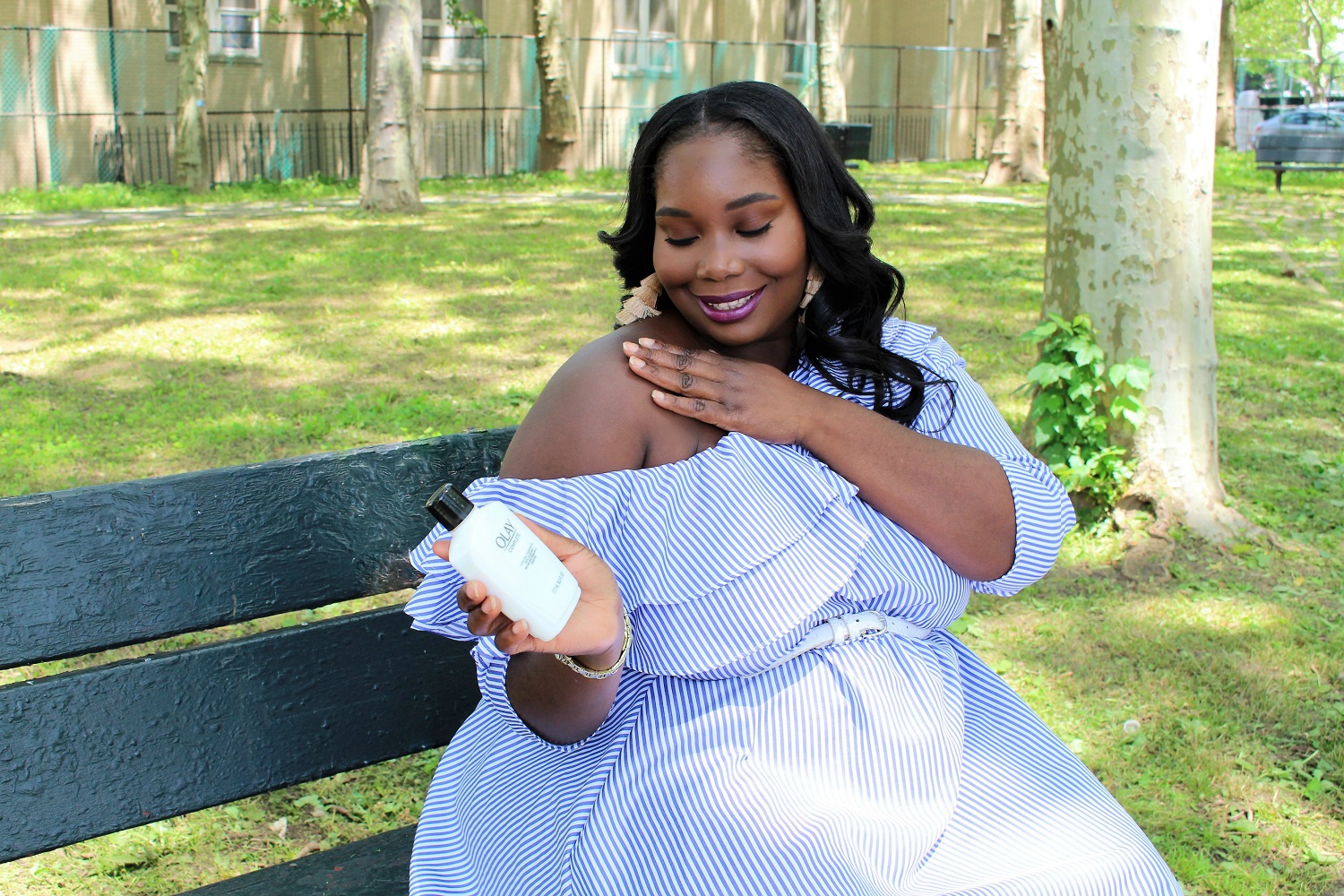 Even after applying Olay Complete All-Day Moisturizer SPF 15, I carry it in my purse just in case I need to reapply it. If you've never tried it, I think this is the perfect time to try it out and start incorporating it into your skincare routine.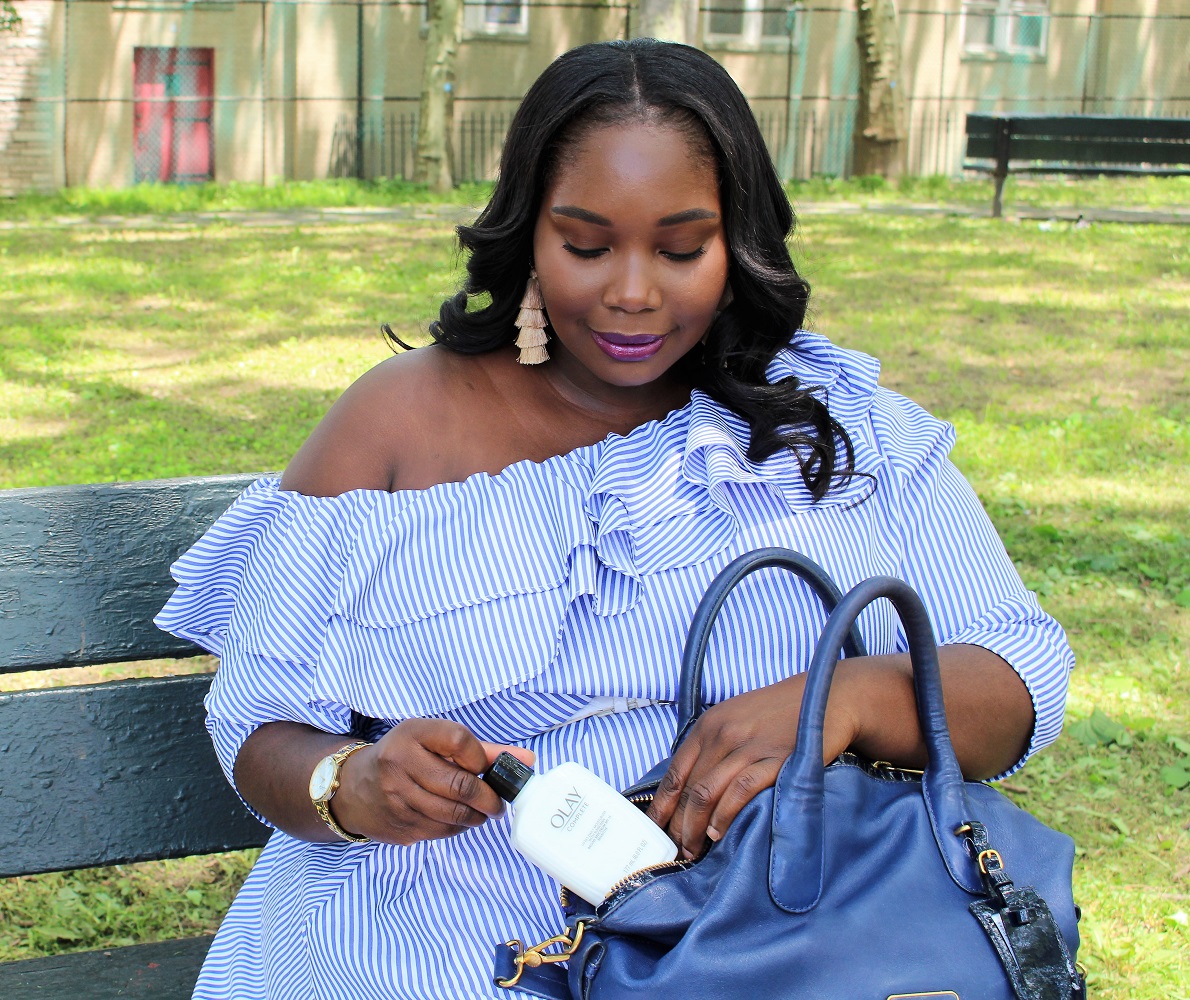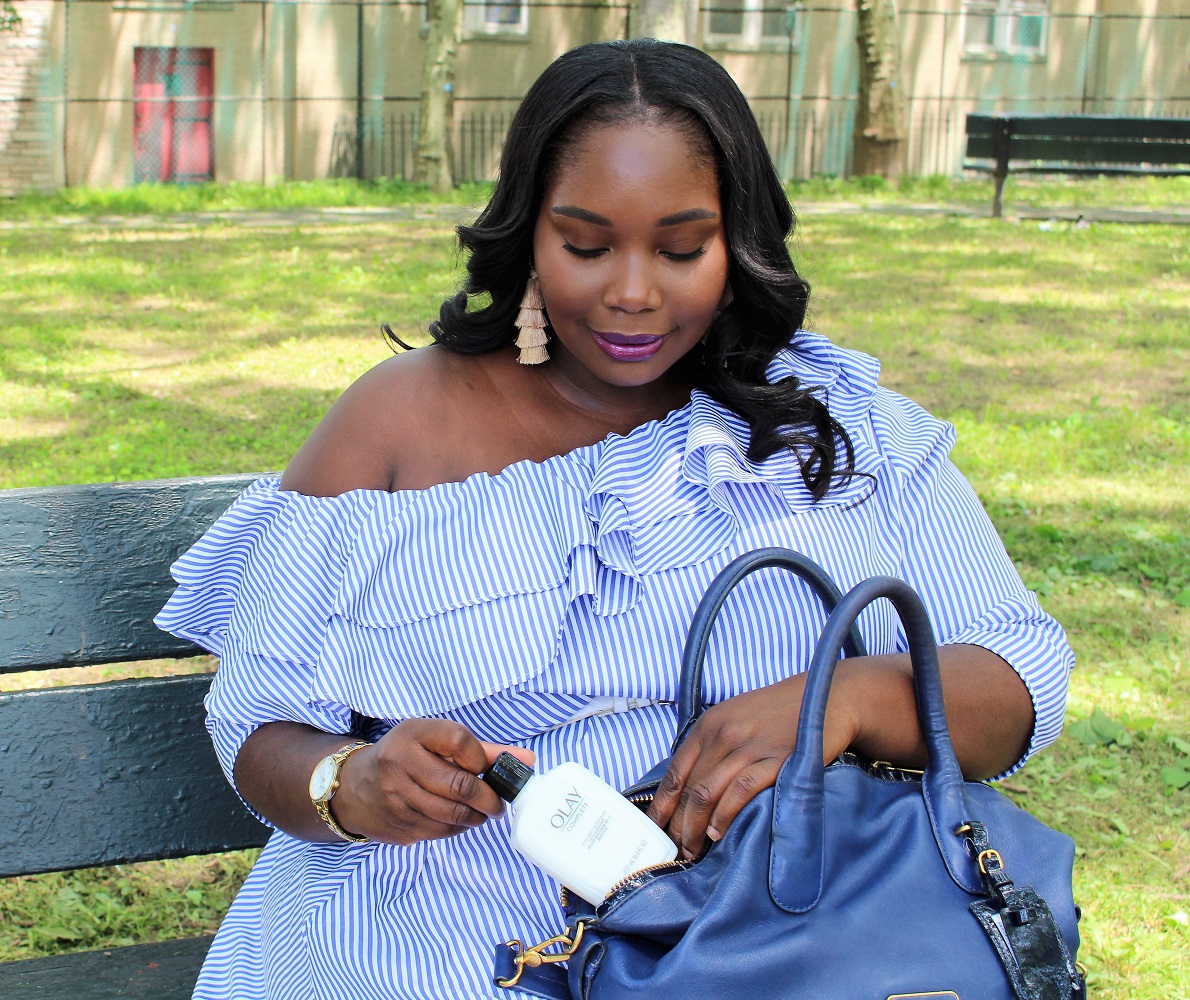 You can checkout Olay Complete All-Day Moisturizer SPF 15 online at BJ's HERE
This post was created in partnership with Olay. All opinions are my own.