When I come home from a busy and long day, the first thing I want to do is take off my clothes, then my makeup, and hop into the shower. There's something about a good long shower that is therapeutic. In the shower I can clear my mind, relax, and sing. I have a little evening routine when it's time to wind down from a long day. I know it sounds cheesy but I like to light a candle or plug in my aroma therapy lamp to start my evening routine. When it comes to a shower, I'm one of those people who like to use body wash.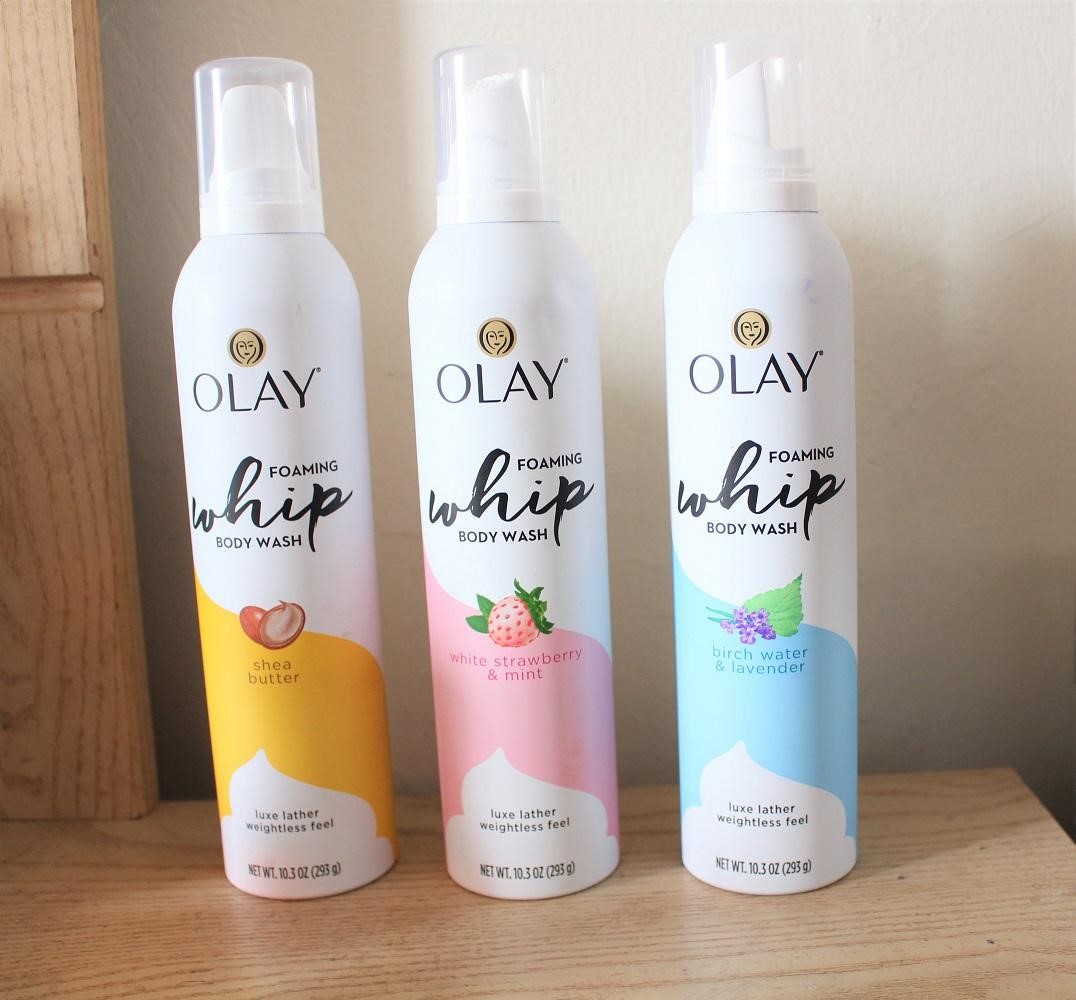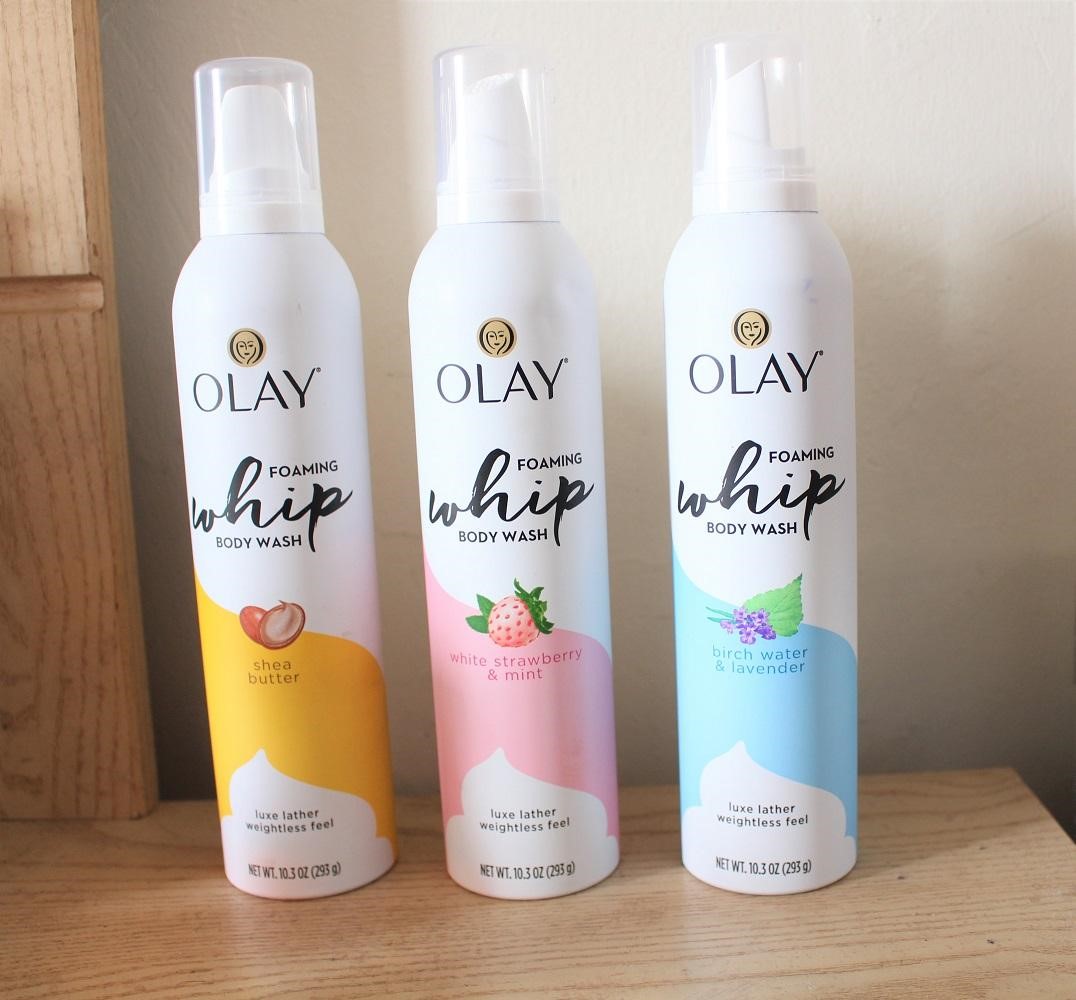 I don't even know if people still use bar soap anymore. Lol! I love a body wash that smells amazing and gets me clean. Some people use the same body wash every day but I like to switch it up. Recently, I tried Olay Foaming Whip Body Wash and it smells sooooo good. Using their new foaming whip body wash has made taking a shower a little more fun.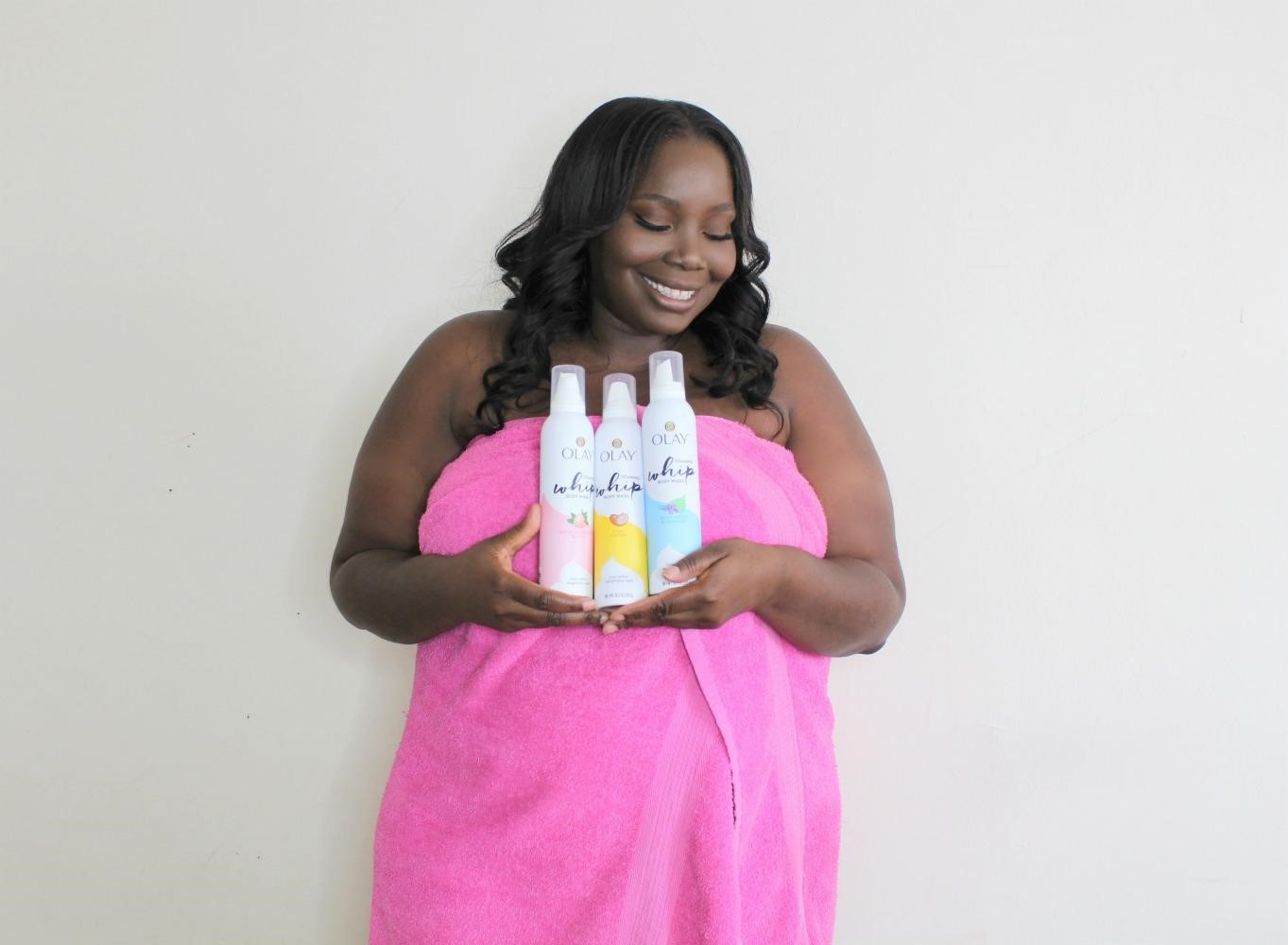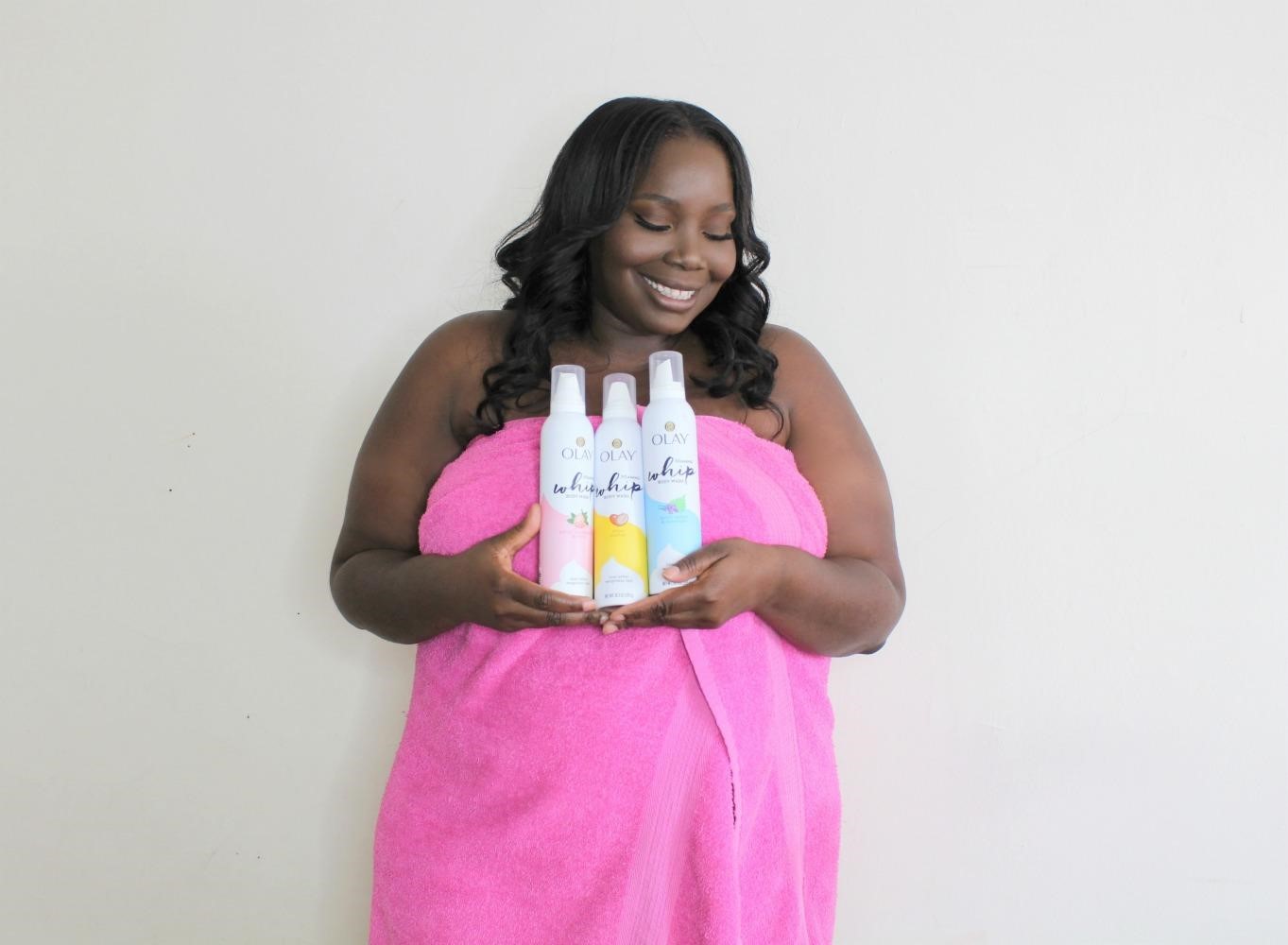 I've been using the foaming body wash for about a week. They come in a variety of scents. My personal favorite is the Cooling White Strawberry and mint. They also have one with shea butter. Whenever I use Olay Foaming Whip Body Wash I shake it up, flip it over, and spray it into my hand.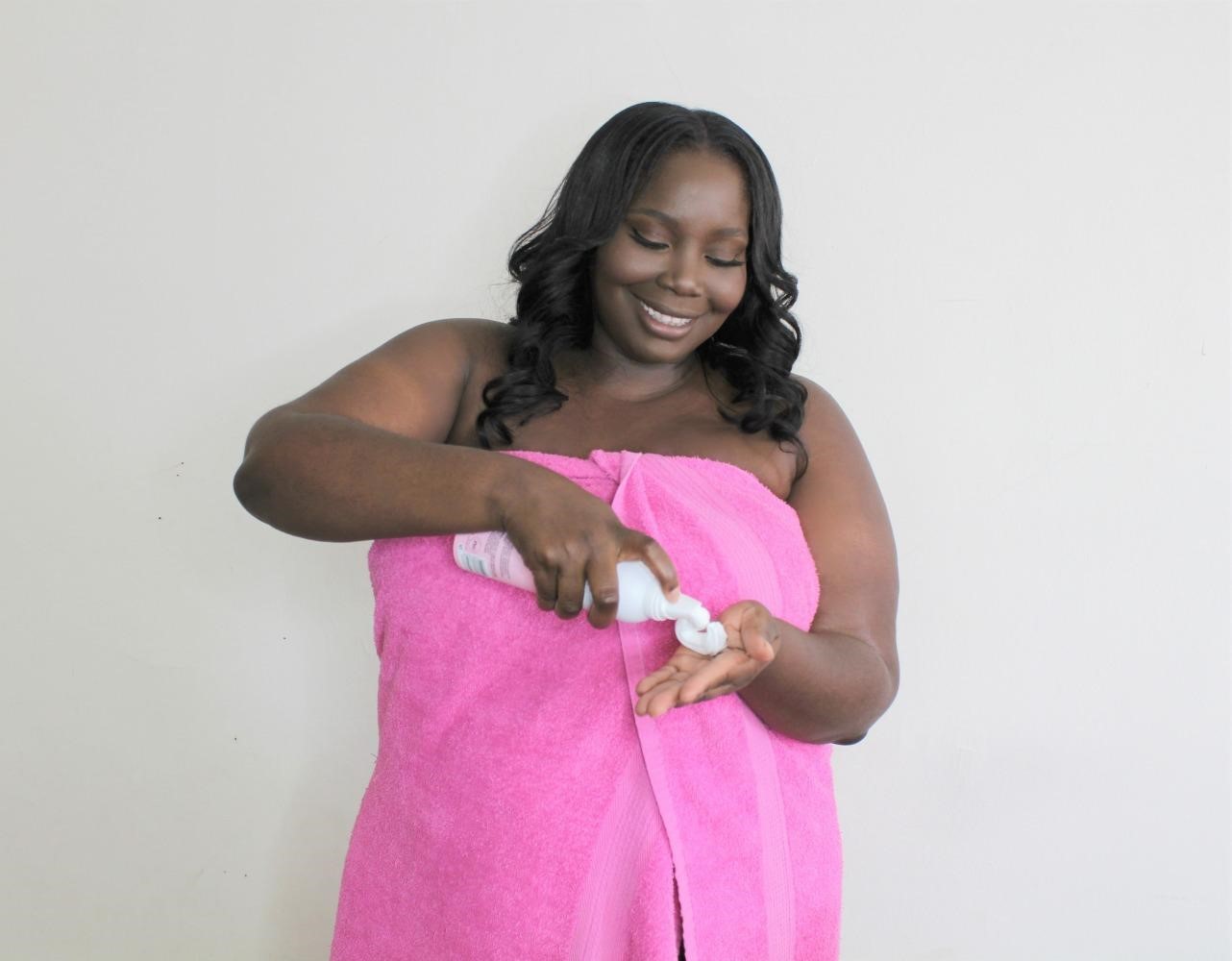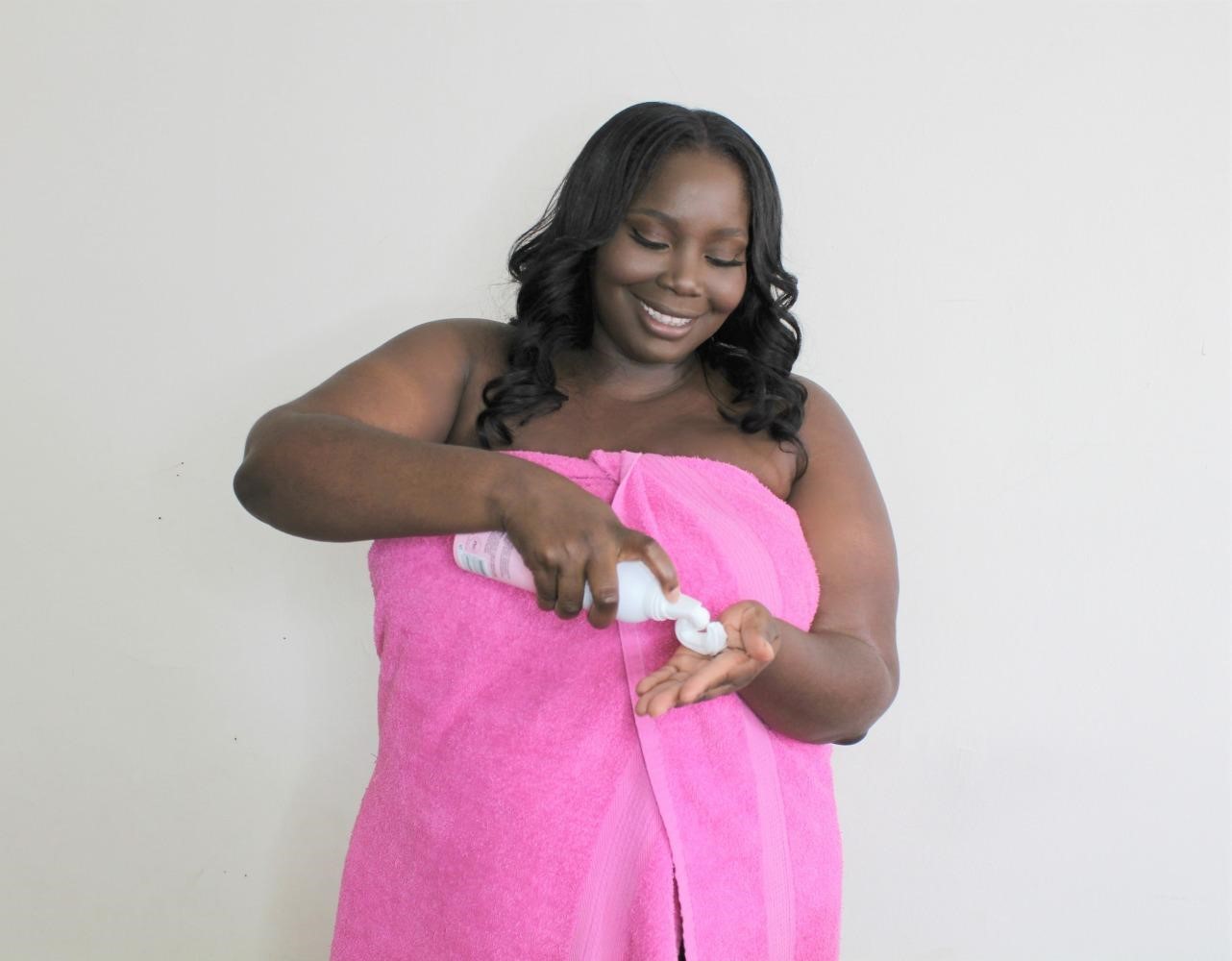 A nice thick foam comes out just like its whip cream. Although the foam is thick it's surprisingly light weight. It's so lightweight that you can hold your hand upside down and the foam will not slide off. I must admit that I was like a kid and kept spraying the foam out, so I could continue to turn my hand upside down. It was like a magic trick trying to see it would flip and slide out my hand.
After spraying, I lather the foam on my body. The foam is rich and luxurious. It feels amazing. I love that it washes off effortlessly and that it leaves no residue. Between the smell and how clean I feel every time I use it, I have to say this Olay Foaming Body Wash is fantastic.
Olay Foaming Body Wash is available in stores this month. I highly suggest that you check it out. You can find the Olay Foaming Whip Body Wash online at Wegman's or on Olay's website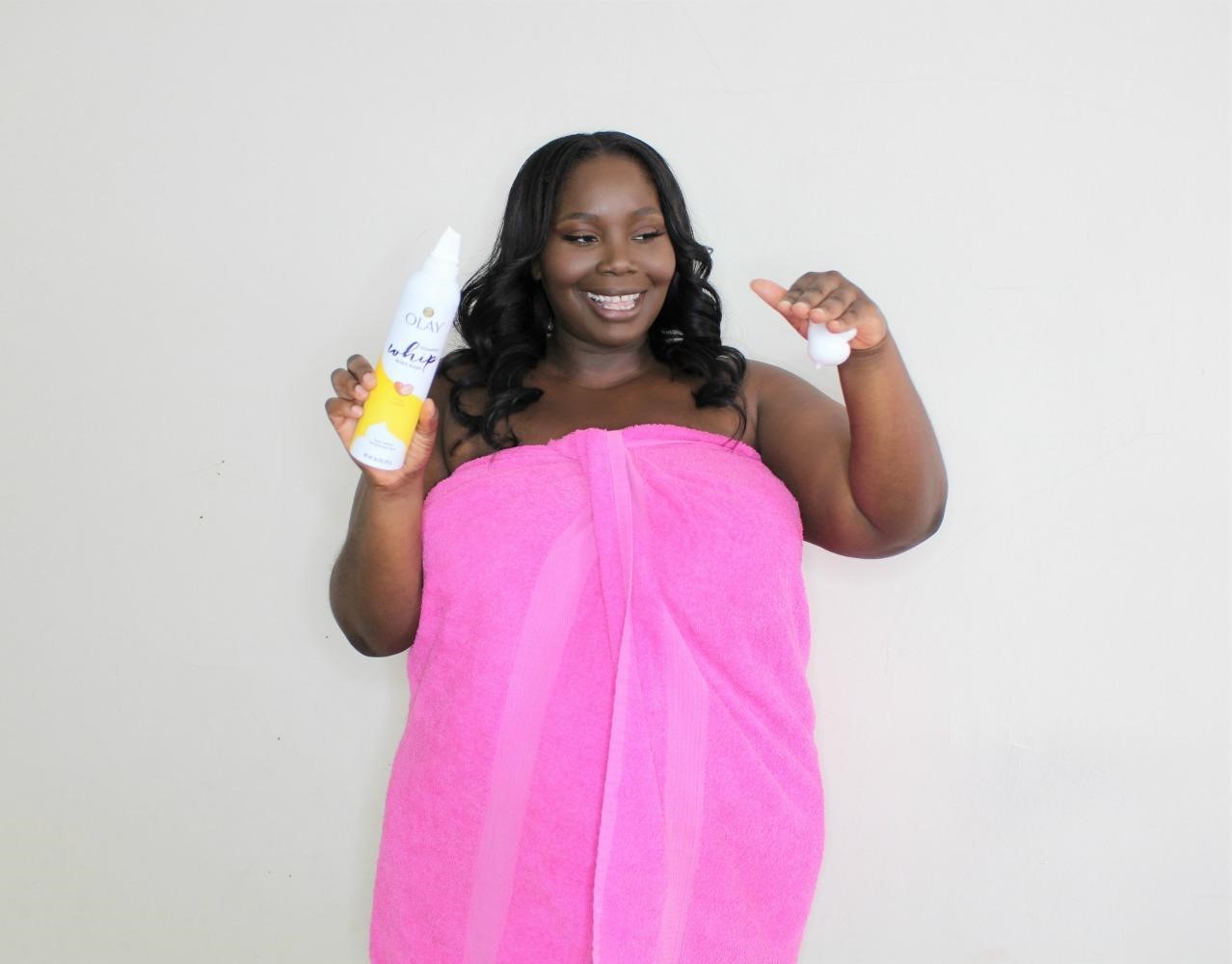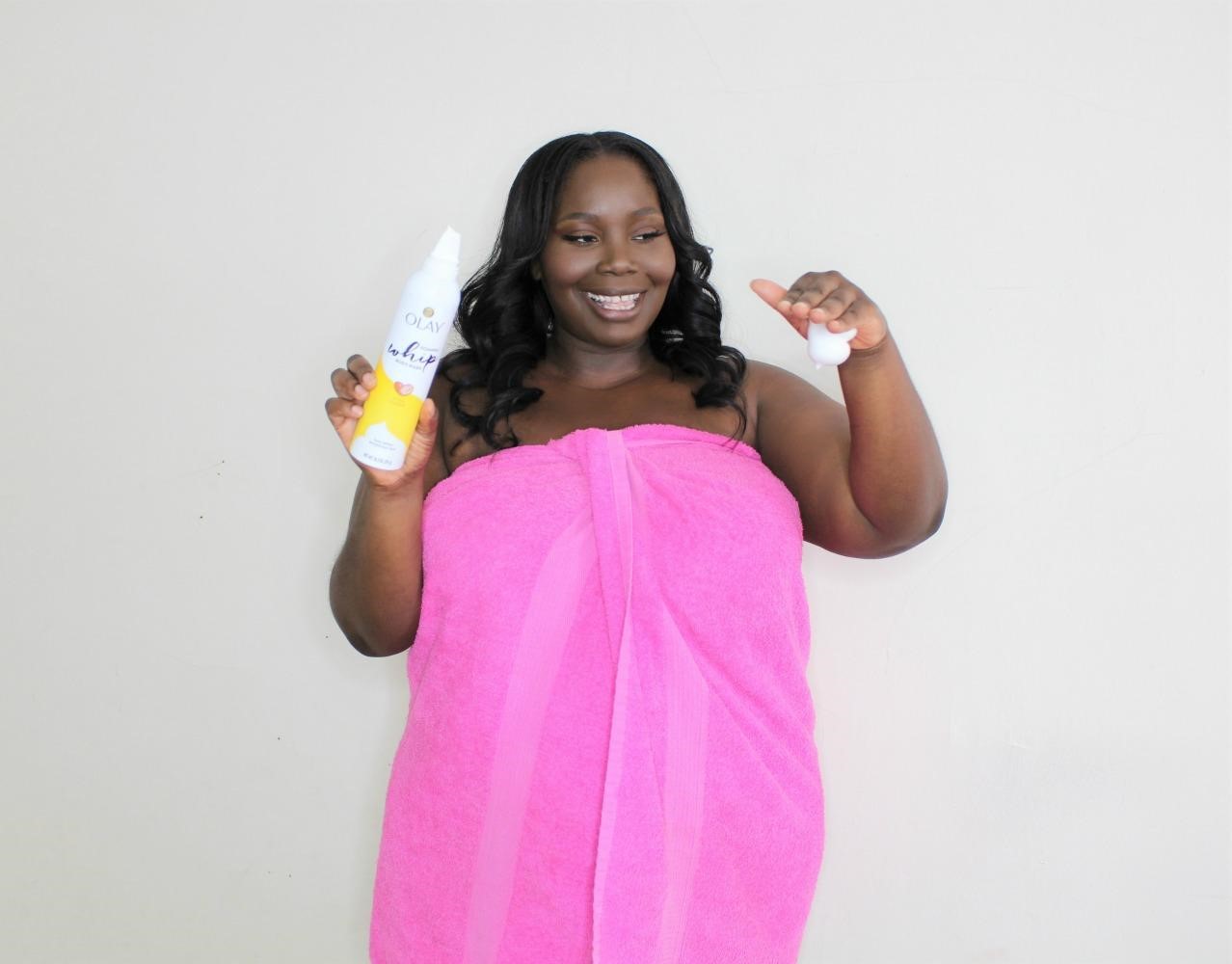 Have you guys tried it yet?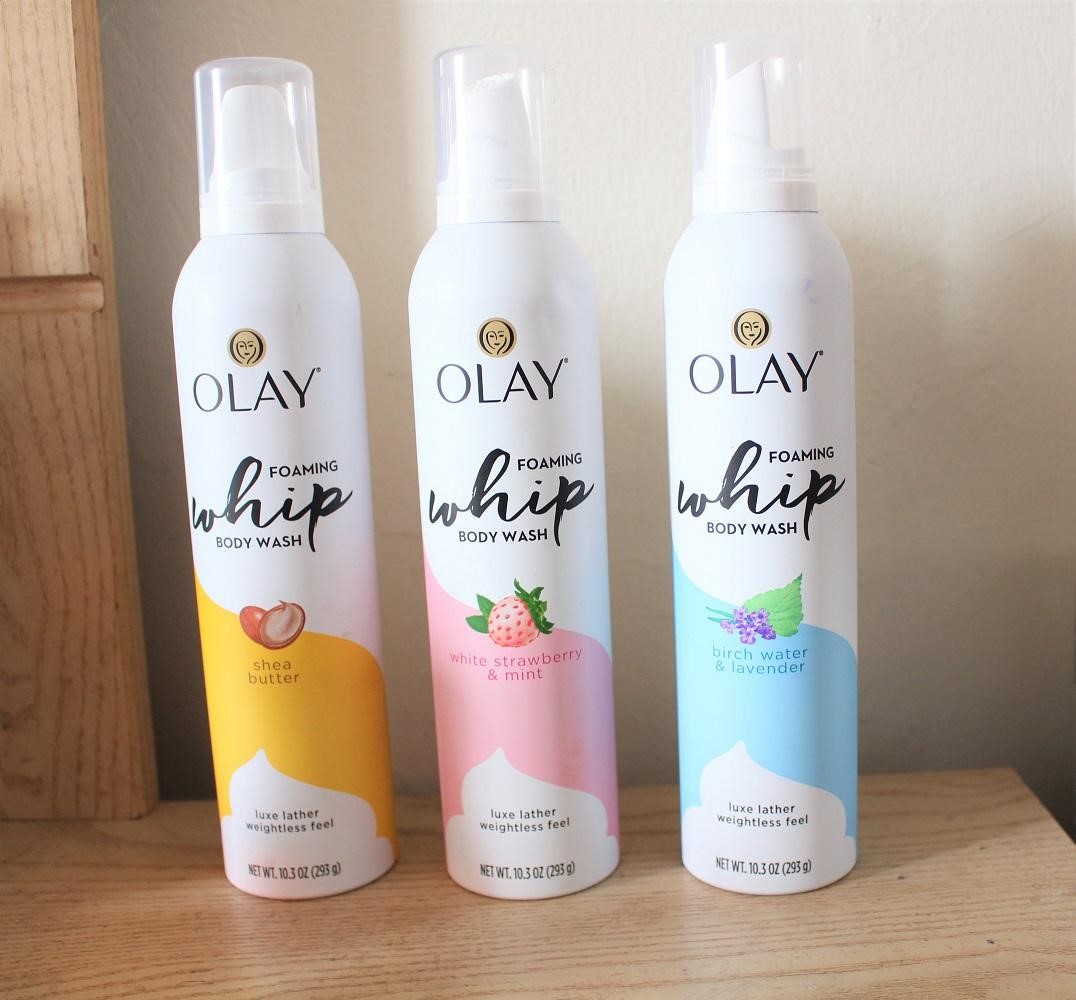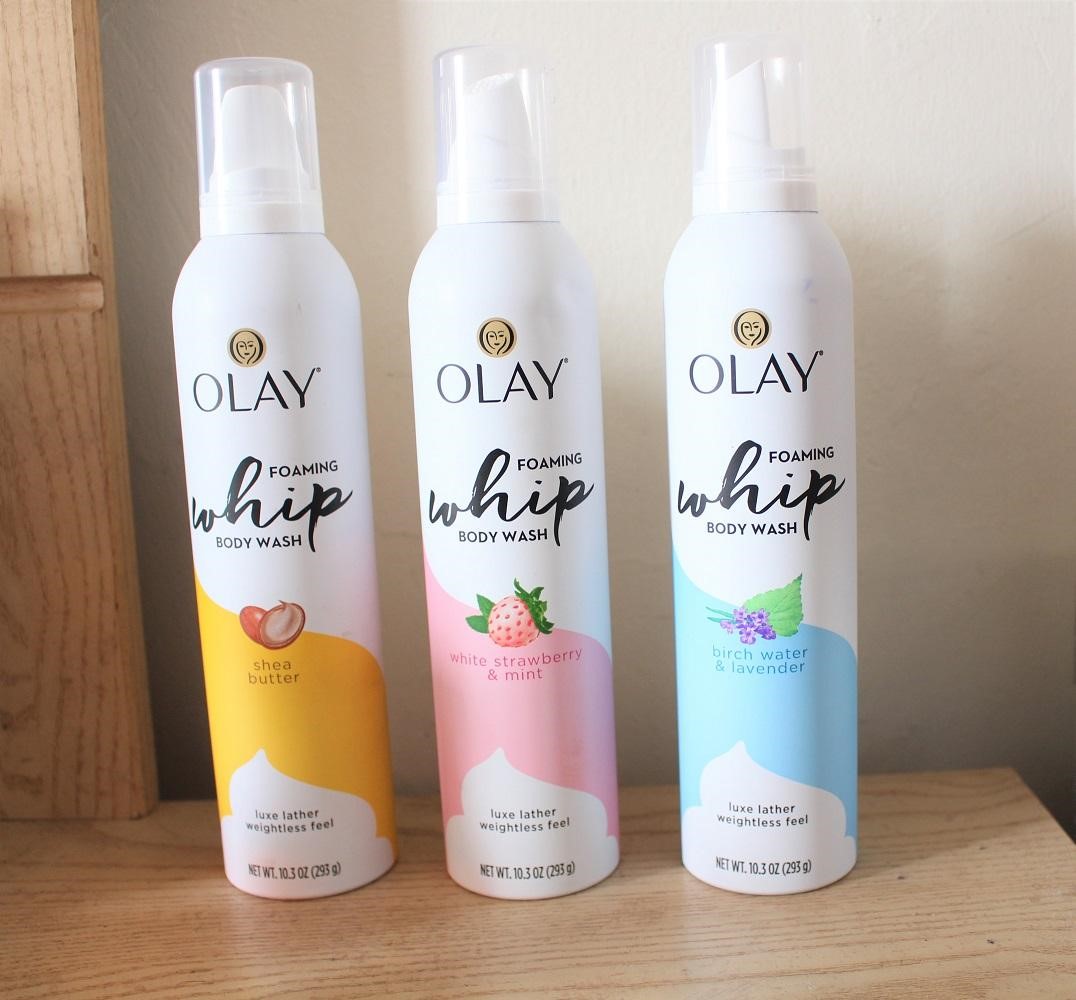 *This post was sponsored by Olay. All opinions are my own.