Bright colored suits are a hot summer trend. Thanks to Christian Siriano. Since they're trending, I decided to add a few brightly colored plus size suits to my wardrobe.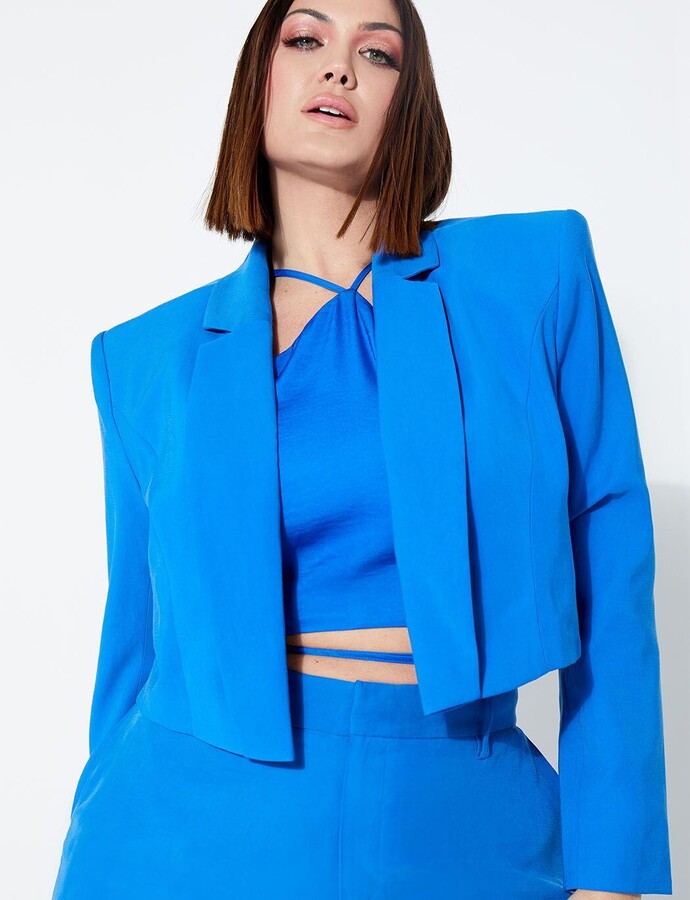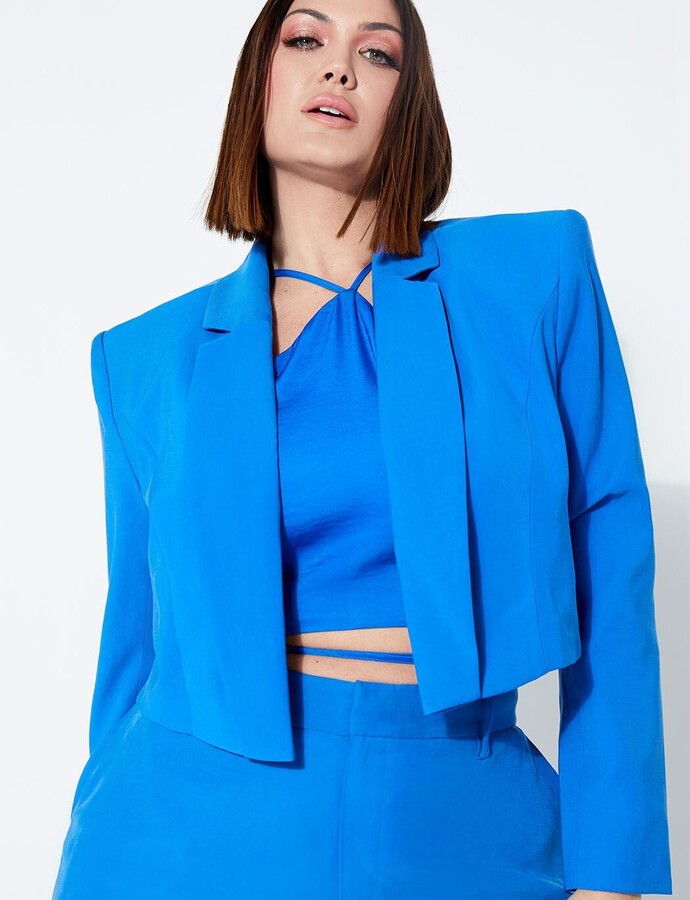 Today, I'm going to show you 7 ways I styled the suit and also share with you a few more colored plus size suits that caught my eye. A colored suit can be worn countless ways.
All you need to do is find one in a color that highlights your skin tone and fits as if it were tailor made for you.
The suit I'm styling for you today is a victorian blue plus size short suit.
One Colored Plus Size Suit, 7 Outfits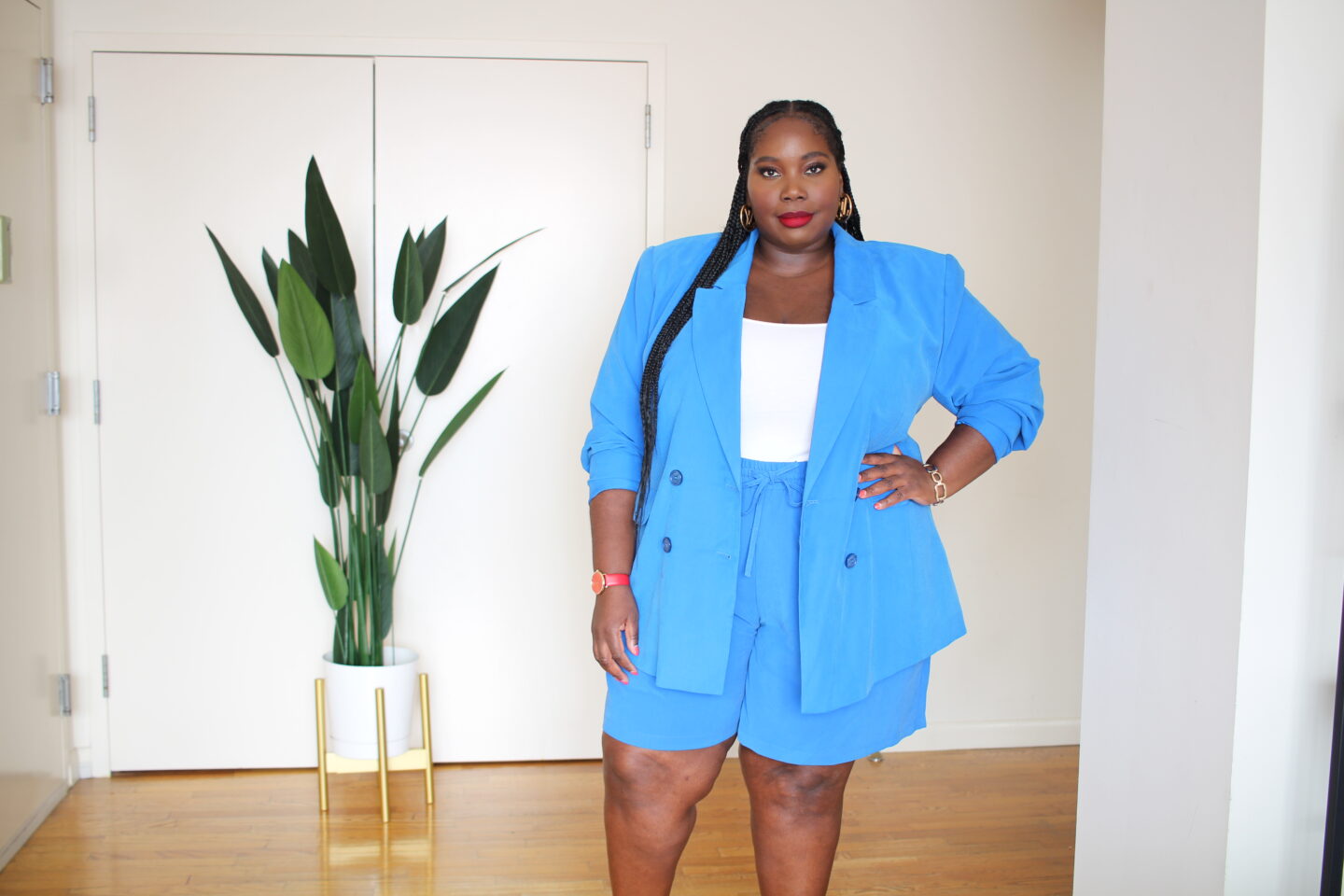 I immediately fell in love with this blue short suit. The color looks great against my skin tone. Plus the shorts are bermuda style which is my favorite style of shorts.
If this was the only suit I had for the summer, I wanted to be able to create multiple looks. Outfits that I would actually wear.
This short suit is from Eloquii and it fits perfectly. I love the relaxed double breasted blazer and the drawstring shorts.
Now, lets get into these 7 looks.
Dressed Down
If you're looking for a cool way to wear a suit, dress it down.
For instance, adding a pair of sneakers with a graphic tee gives chill vibes.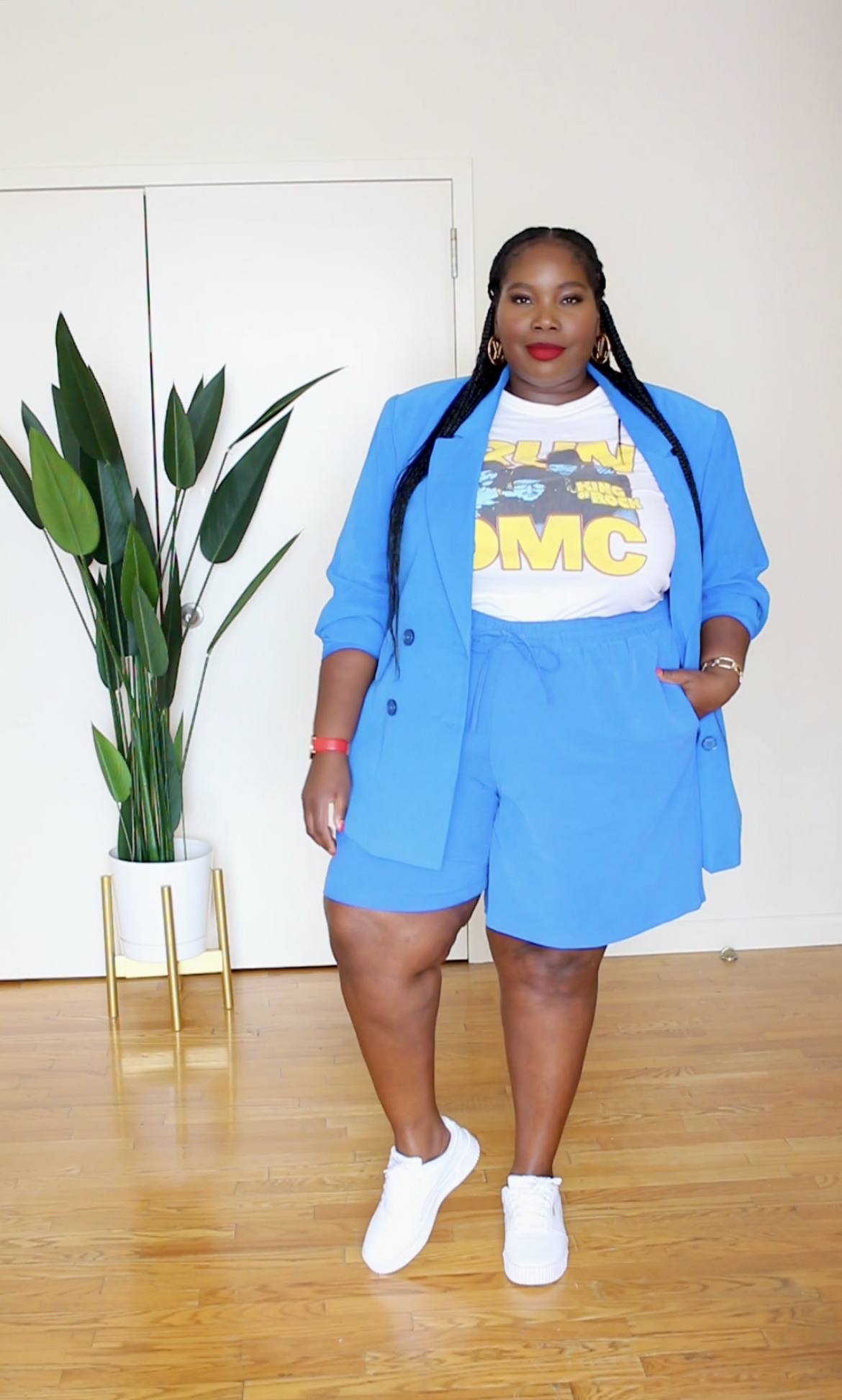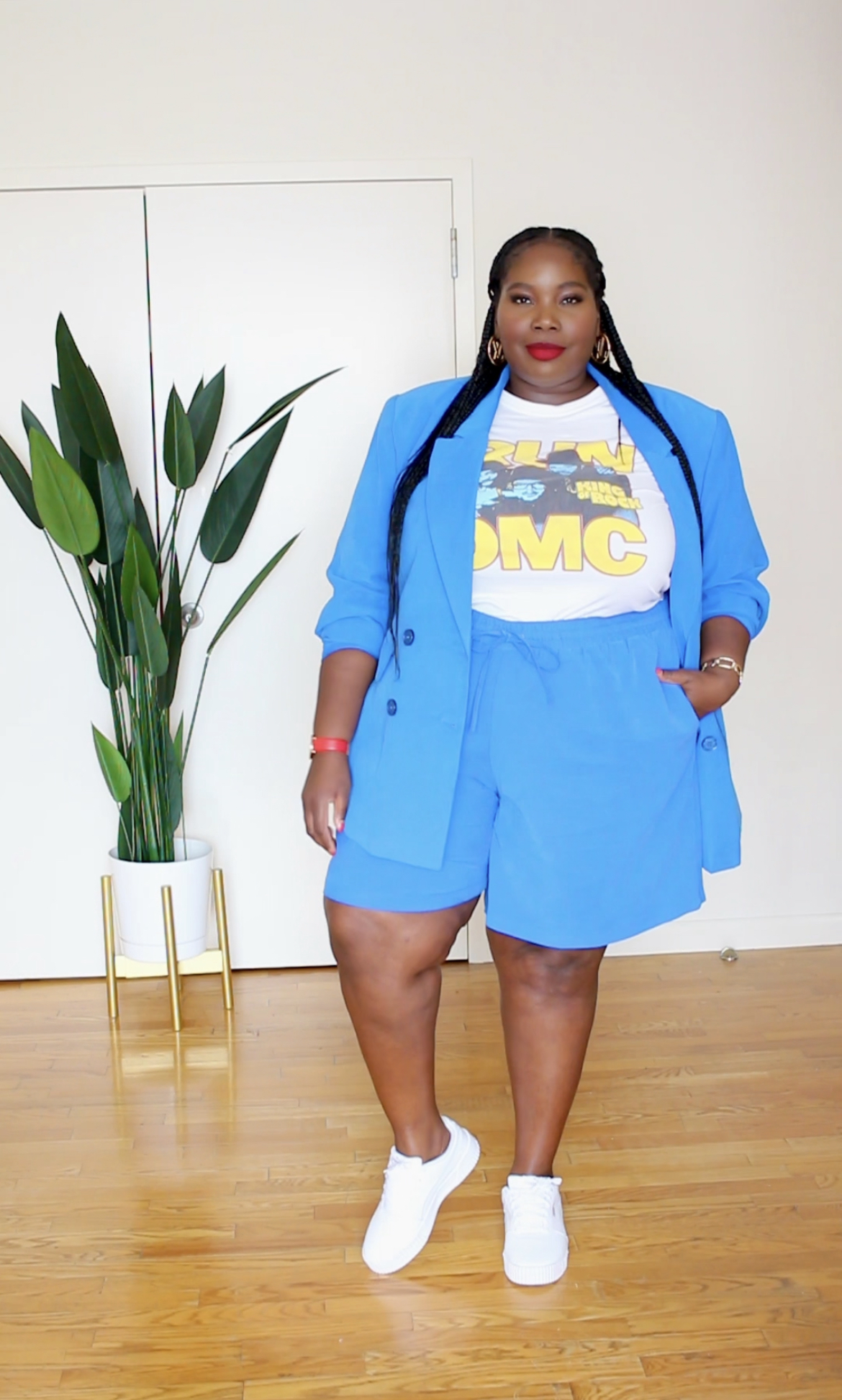 Colorblock
Since colored suits are a popular trend, it only makes since to colorblock. Pair the suit with a bright contrasting color. As you can see below, I chose orange to colorblock with the blue. Both colors are bright and bold.
Therefore making a perfect colorblock combination. All I did was add an orange bodysuit and matching orange sandals for a striking look.
Blazers & Bralettes
Whenever I want an understated sexy look that's a little polished, I always reach for a blazer.
However, I add a sexy bra or bralette under the blazer. It's such an easy way to take something professional and make it sexy.
For this look, I also added a pair of faux leather leggings to add a bit of edginess to the look.
I just shared 3 looks with you. You can catch the remaining 4 looks in the video below. Let me know in the comment section, which one do you like the best.
Also after the video, checkout more cute plus size colored suits.
---
Are you subscribed to the Stylish Curves Youtube channel? Subscribe HERE
---
More Plus Size Colored Suits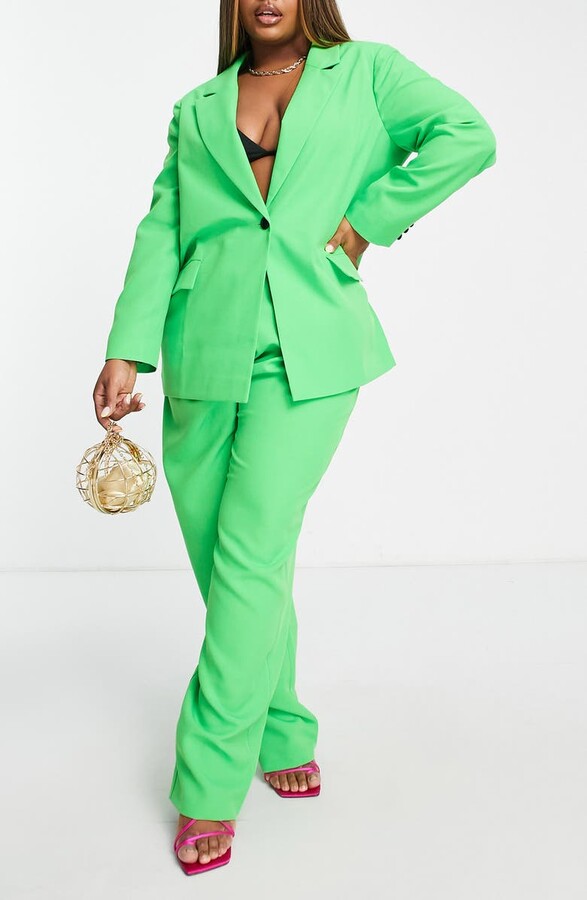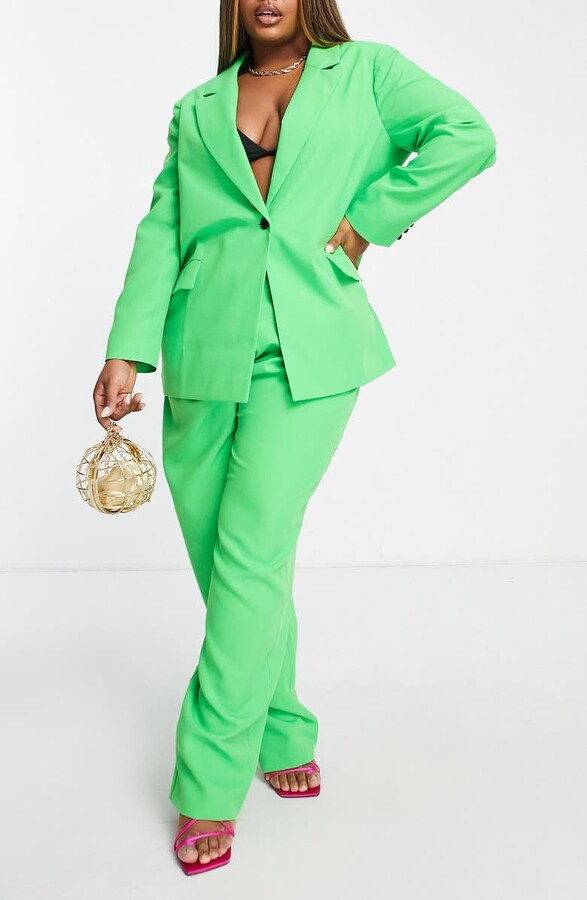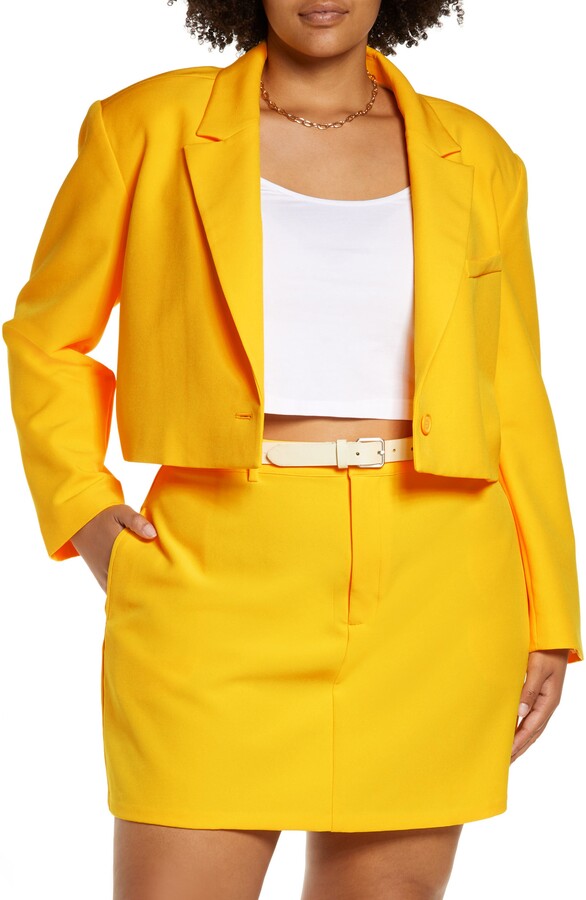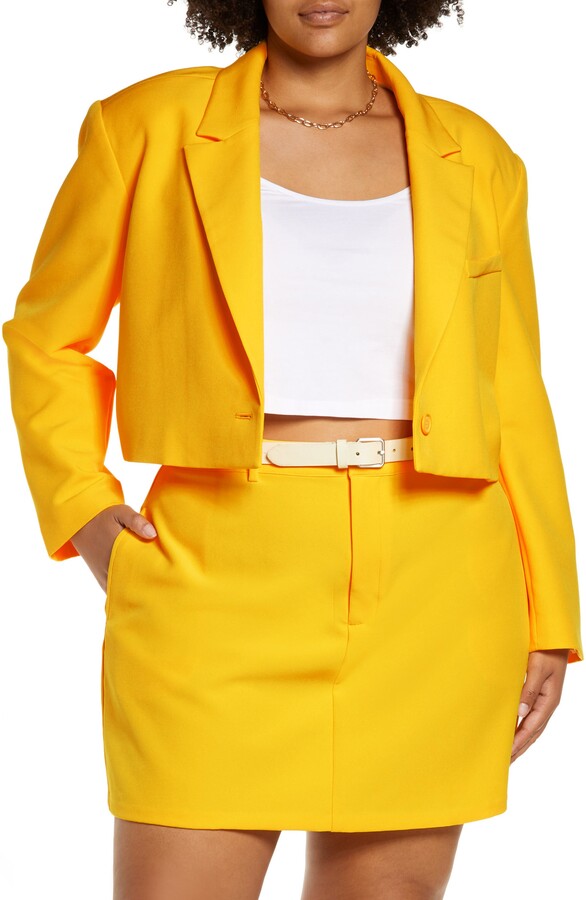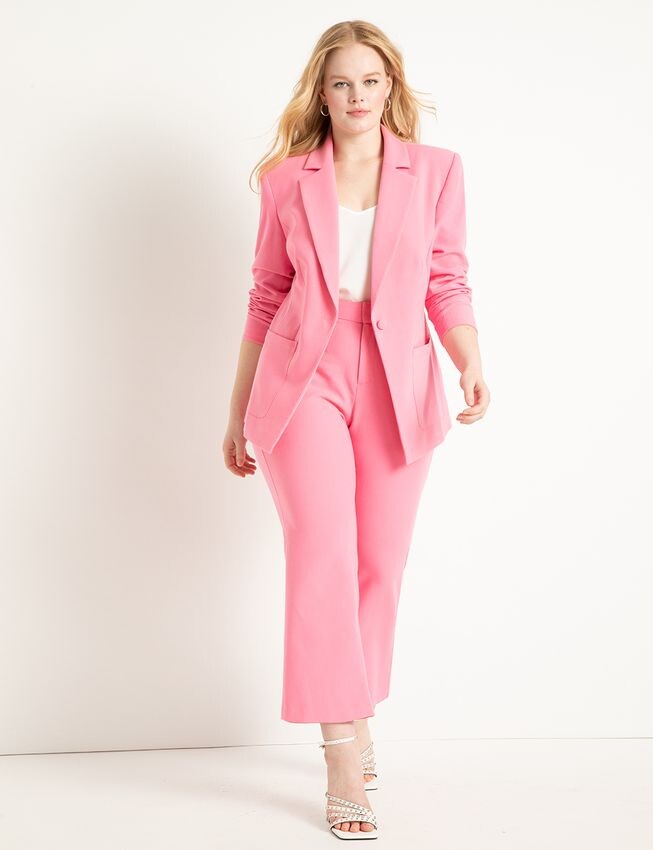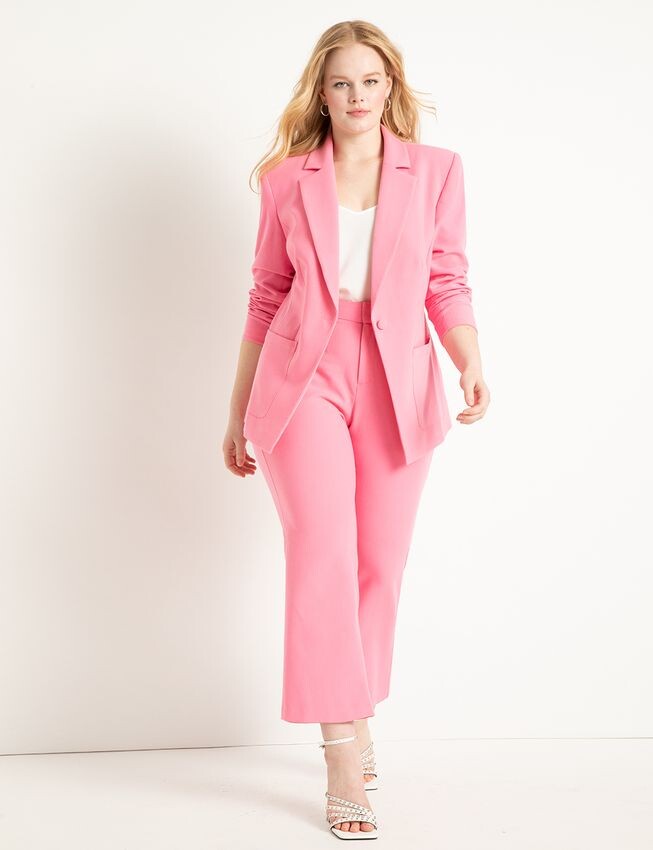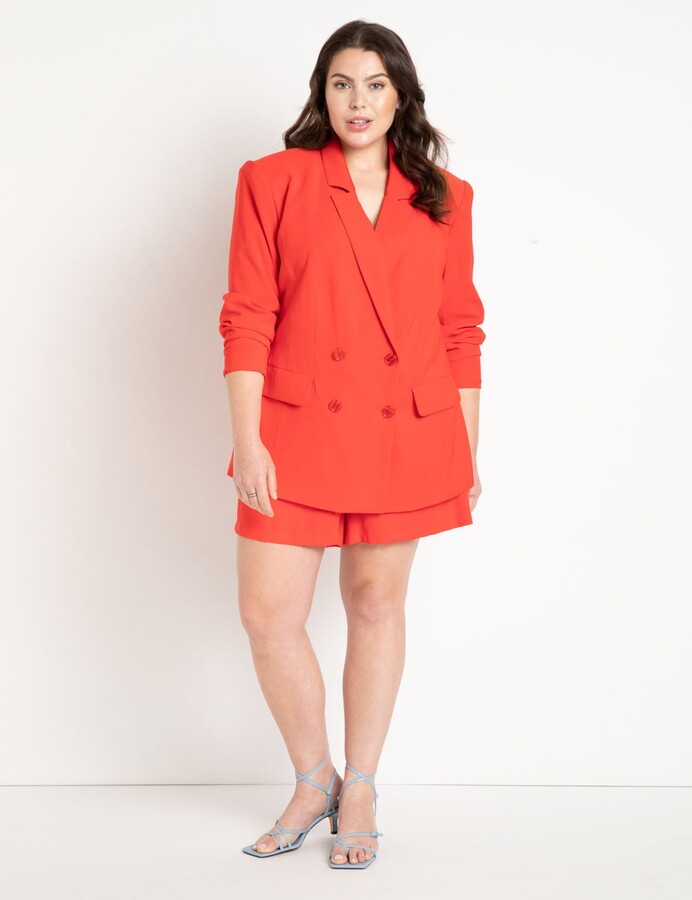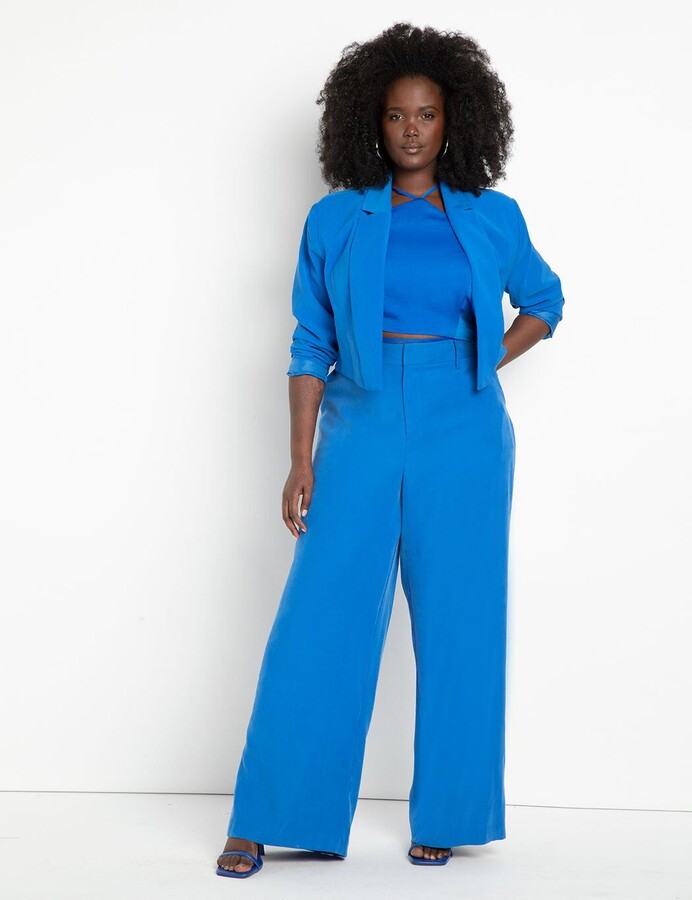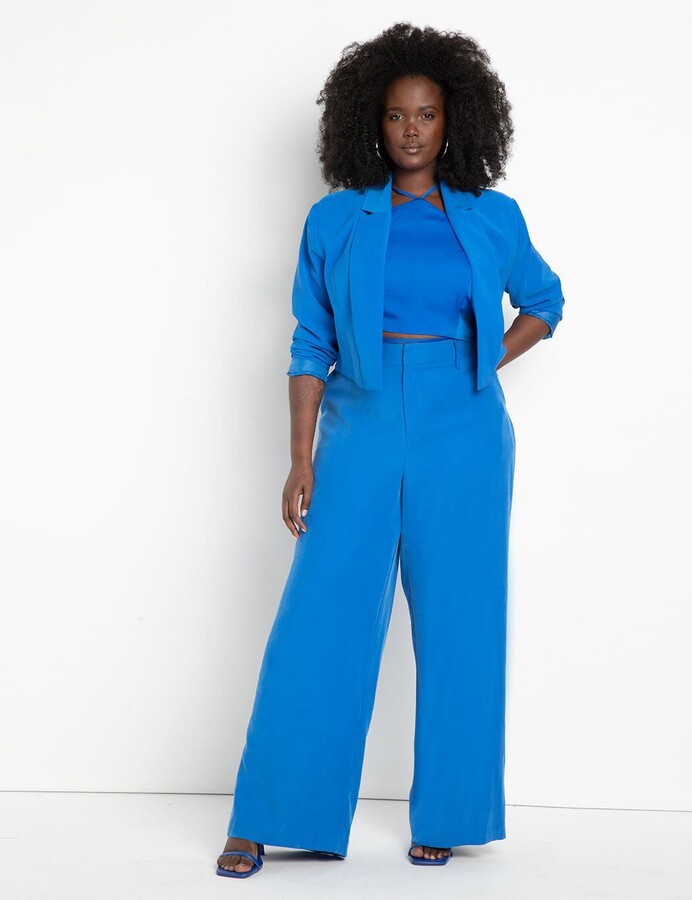 Are you into the colored suit trend?
PIN THIS