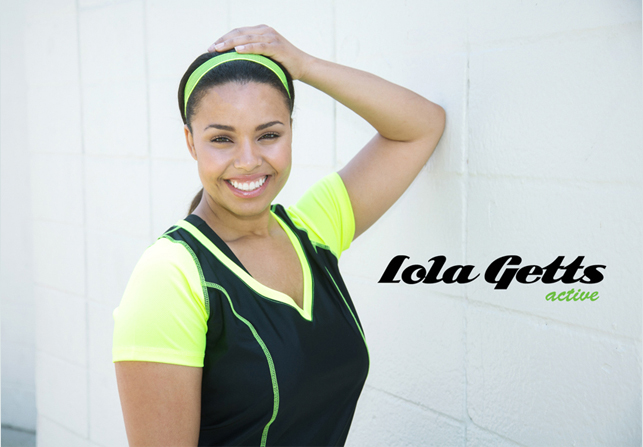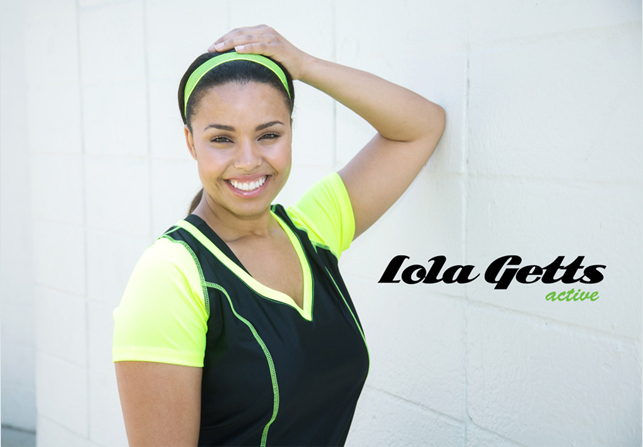 Hey curvy girls all over the world,
Although society would like to believe that plus size women don't work out, the truth of the matter is that we do and we like to look stylish while breaking a sweat. Last month, while participating in PSPfit (read about it here) I was introduced to a new workout line for curvy and plus size women. Its called Lola Getts Active. Finding quality, supportive, and stylish workout gear for plus size women is still a challenge and a hunt. Very few brands offer high performance gear for the woman with a lot of extra meat on her bones. Lola Gett's is working to fulfill that void and I think they've hit a high note.
Lola Gett's active wear is far from your basic boring black leggings and an over-sized t-shirt. Their active wear boasts stylish pieces that offer comfort and free range in movements. They have everything from racer-back tanks to baby doll tops. If you don't like to show your arms then you can try one of their short sleeve Lola Tee's with moisture management mesh and high performance nylon/spandex. The team over a Lola Gett's was kind enough to send me a few pieces to try and I put them to test while doing a PSPfit workout at home (watch video here).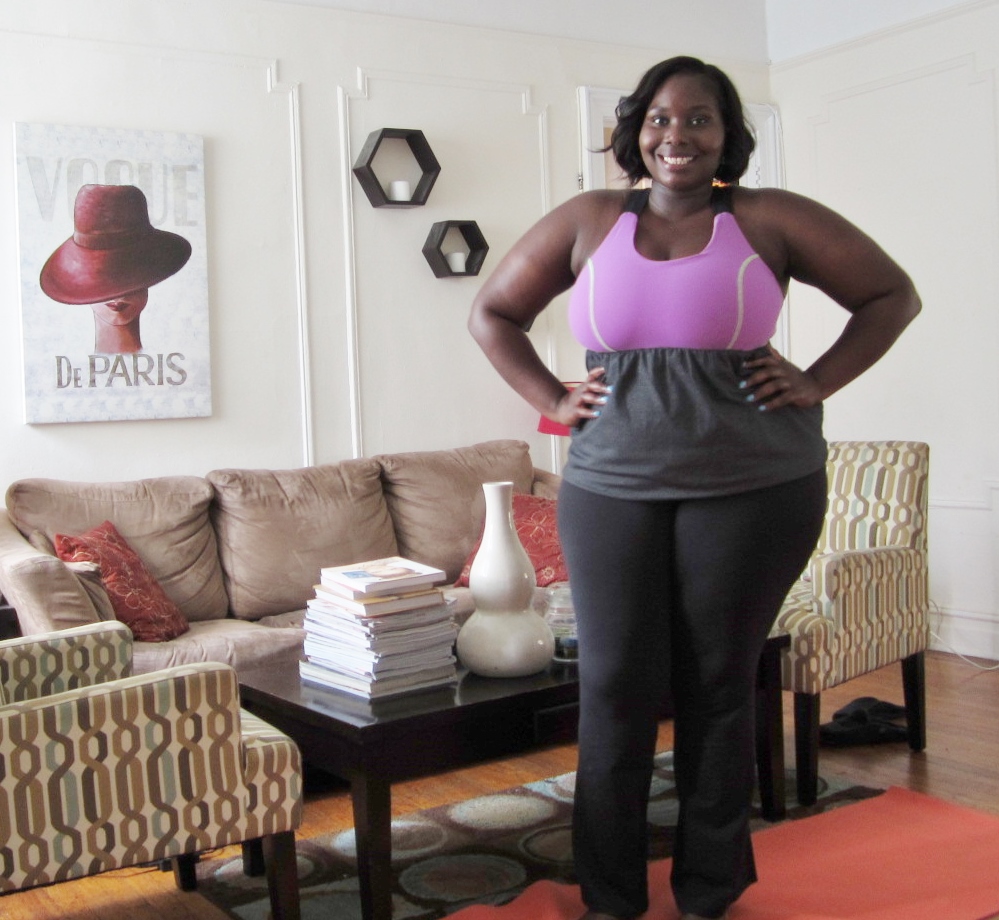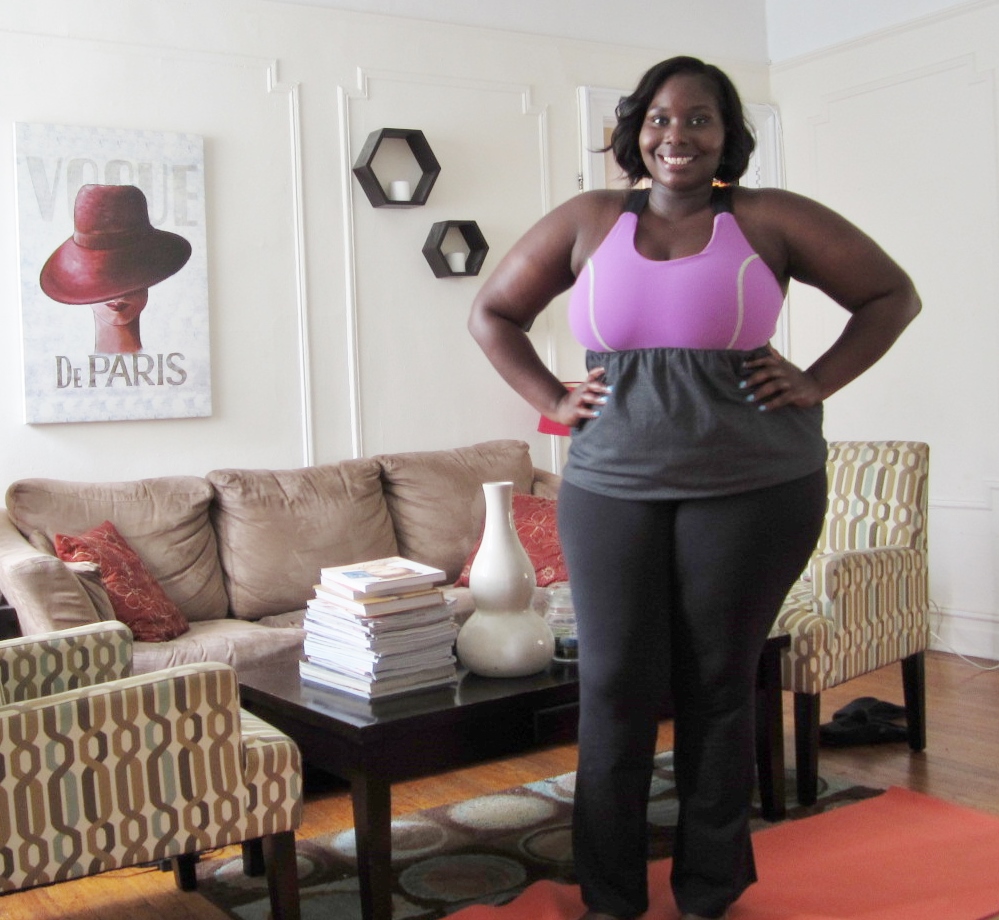 Lola's plus size active wear is super supportive. As a ample bosom girl, it's hard to find sports bra that can handle my G cups. I tried the baby doll top and the support was phenomenal. Look how well my girls are sitting.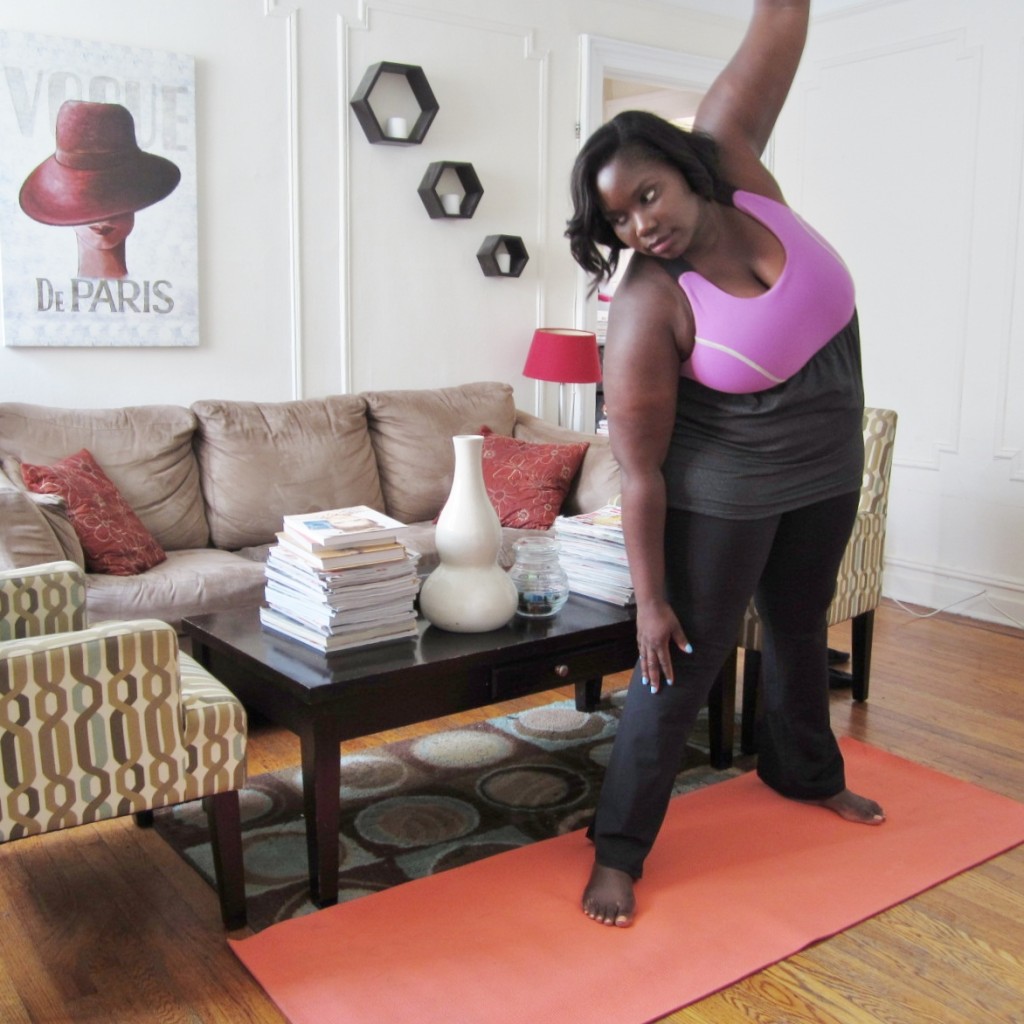 I also tried the Lola Pant which allowed me to do my stretches comfortably. They come in two different lengths.
I personally would spend the money on Lola Gett's because the quality of the pieces are phenomenal for plus size active wear. There is no flimsy polyester blends and the support of both the pants and top were just what I needed, especially since I am a bigger girl.
So, if you have been hitting the gym in your old sweats and over-sized t-shirt, then you should try a  piece or two from Lola Gett's. All pieces are under $100. Who says you can't look cute and work out?
Checkout Lola Gett's HERE