Here's the tea on Good American plus size jeans.
When it comes to denim I like to stick with what I know. Most importantly I like to stick to a budget. I'm not the type of girl who wants to pay over $100 for jeans.
If I do, then the jeans need to be spectactular. There are a myriad of brands that offer quality plus size denim for less than $100.
Brands like ASOS, Fashion to Figure, Lane Bryant, Torrid, and Eloquii just to name a few, offer quality plus size jeans. I personally swear by ASOS, FTF and LB. They're my fave brands to shop denim at.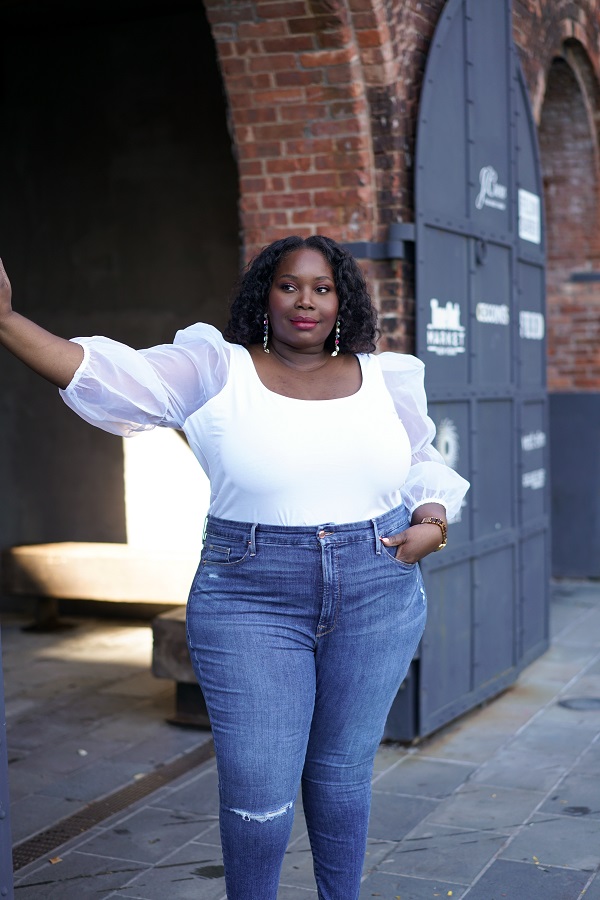 Trying Good American Plus Size Jeans
So when Khloe Kardashian launched her Good American Denim line I wasn't really checking for it. I wrote them off as just another over priced denim brand.
It wasn't until last month that I decided to give Good American plus size jeans a try. A sale at ShopBop played a major role in me giving them a try.
During Shopbop's end of summer sale they had a handful of Good American jeans on sale. So, I said let me try them out. I'm glad I did.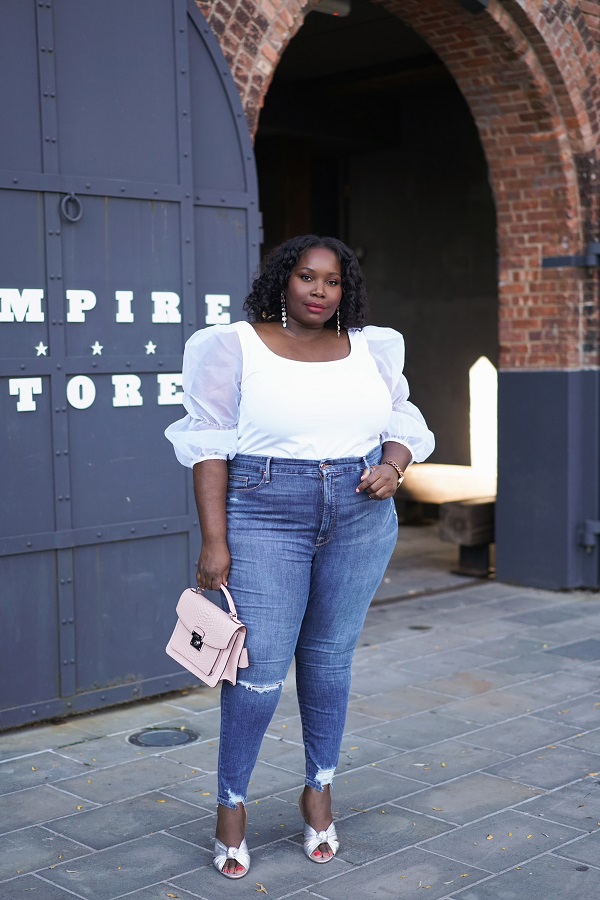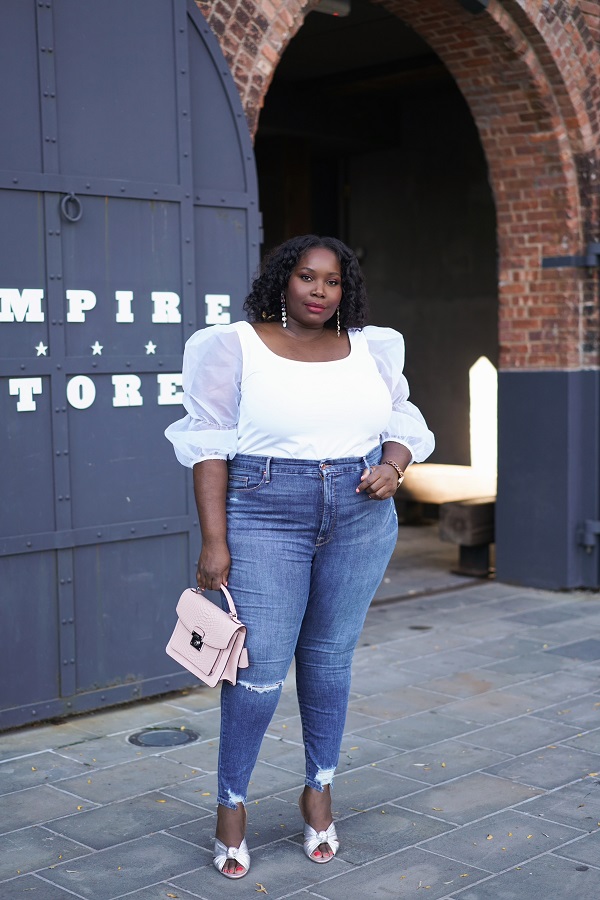 Shop My Look: Jeans, top, shoes, bag
I ordered 3 pairs. The Good Waist Chewed Hem jeans, Button Fly jeans, and the Good Leg Jeans. Only one pair didn't fit. However the pair that fit the absolute best was the "Good Waist Chewed Hem Jeans."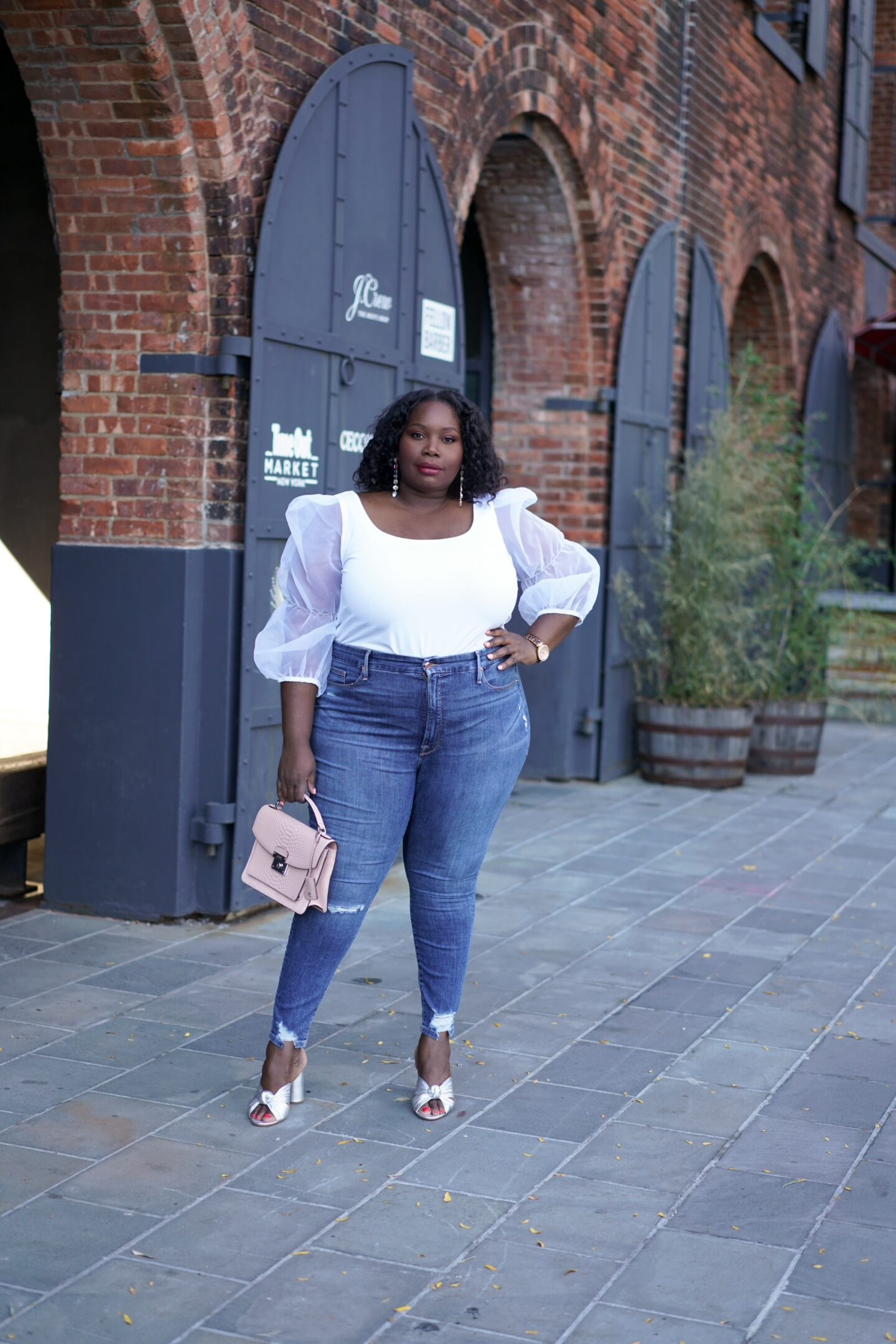 Ya'll when I got the jeans I was pleasantly surprised. The quality and fit were impeccable. It took me a few shimmy's and squats to get in them.
When I zipped those baby's up, you couldn't tell me nothing. Mysteriously I heard Beyonce's "I'm feeling myself" playing in the background. All the twist and turns I was doing in the mirror could've given me whiplash.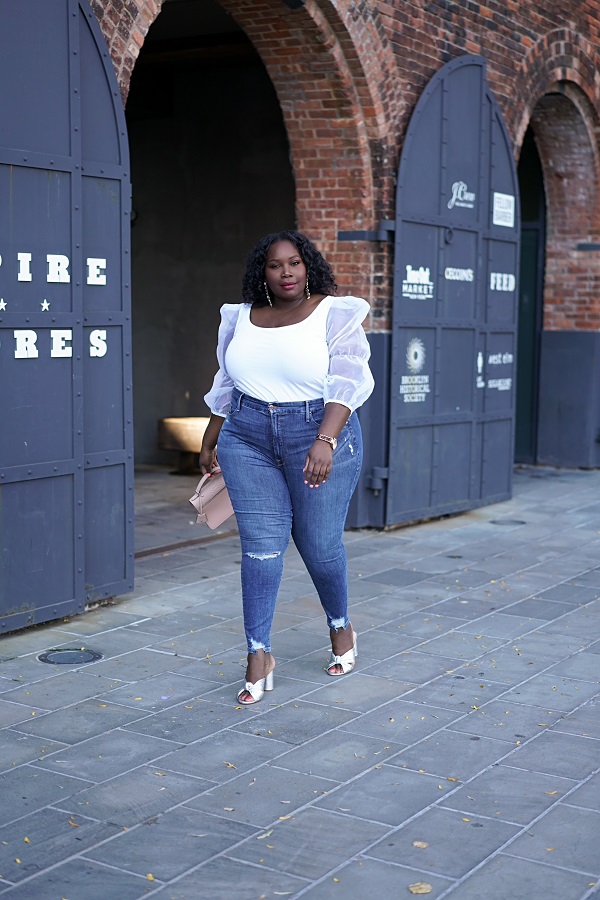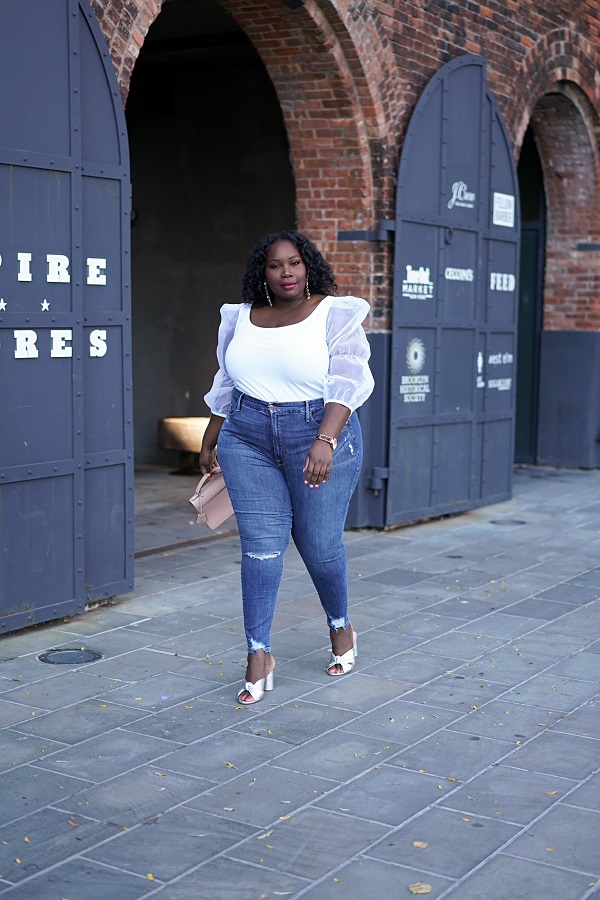 The way my booty popped and the way my waist was looking snatched had me grinning from ear to ear. What I loved most about the Good American plus size jeans was they were not overly stretchy. Sometimes plus size brands can go over board on the lycra.
It's as if they had equal parts stretch and stiffness. I also loved the medium wash and distressed details. The inseam was long enough to wear flats, heels, and boots with them. I couldn't wait to go out in them.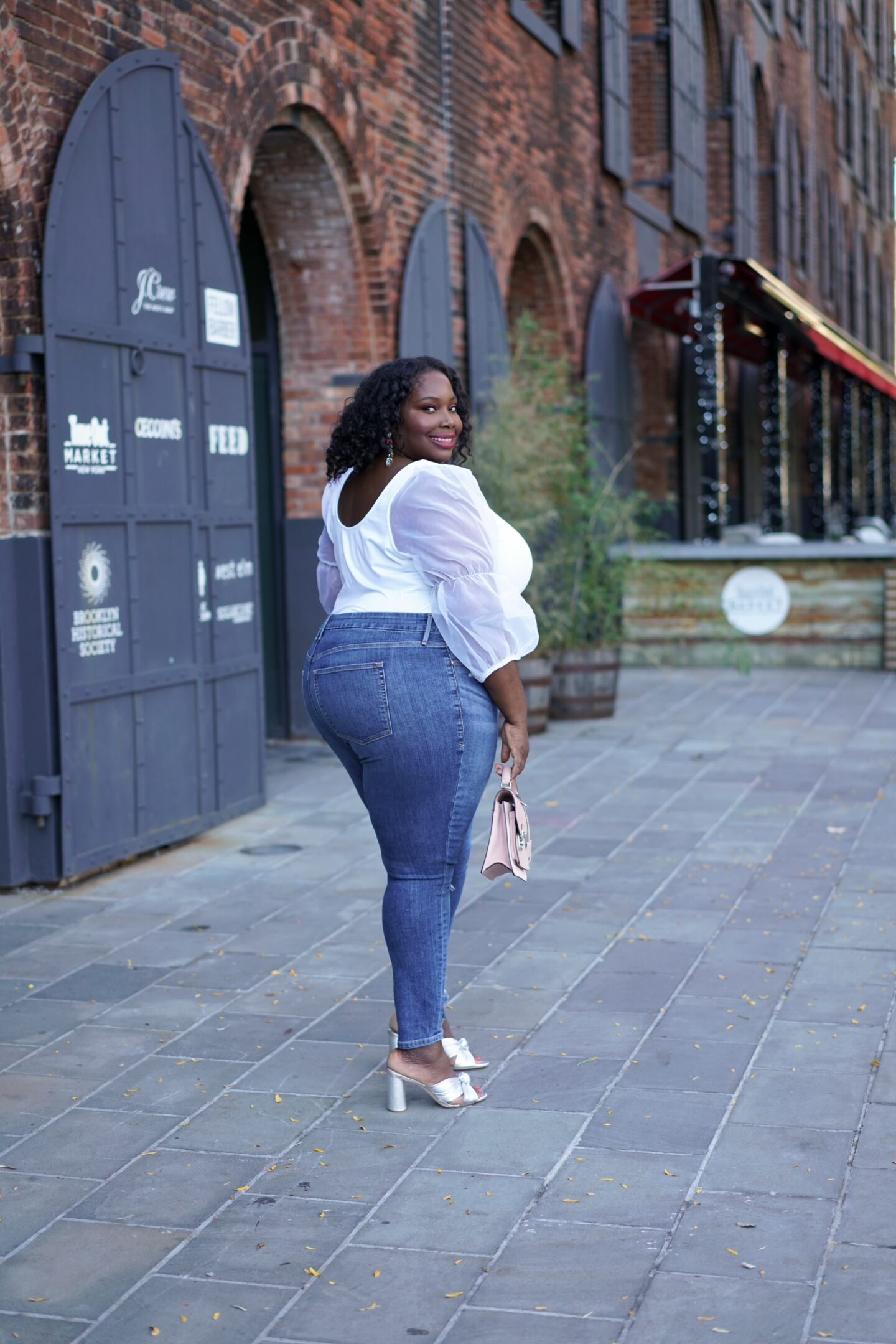 After trying Good American plus size jeans for the first time, I will definitely be buying their jeans again. Especially sincenow that have jeans under $100. Well, they have them for $99.
Unfortunately, the jeans are not on sale anymore. I you don't mind spending a little extra coin on your denim, checkout the chewed hem jeans HERE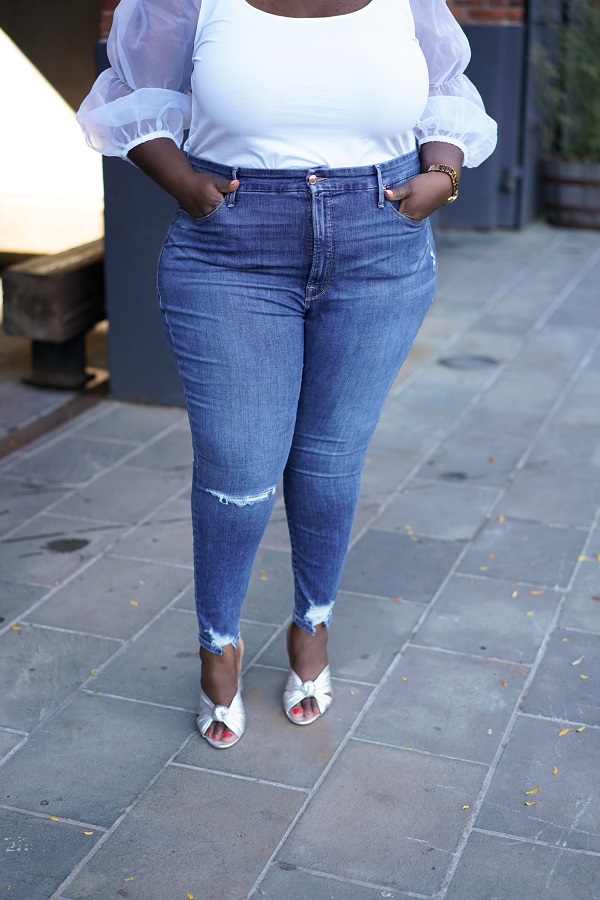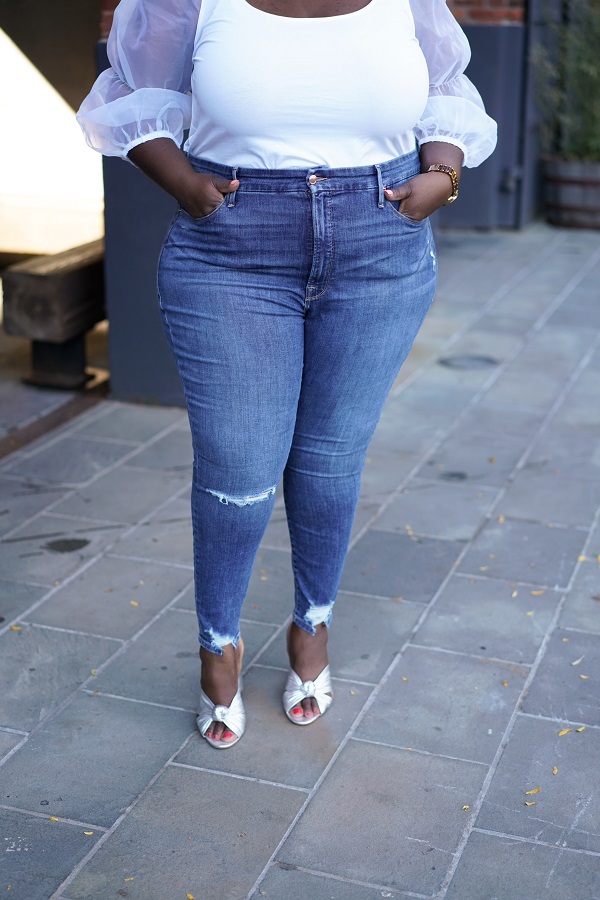 Below are some of my personal ffave styles that I bought from Good American.
Love the fit and the black looks nice and smooth and perfect for a night out.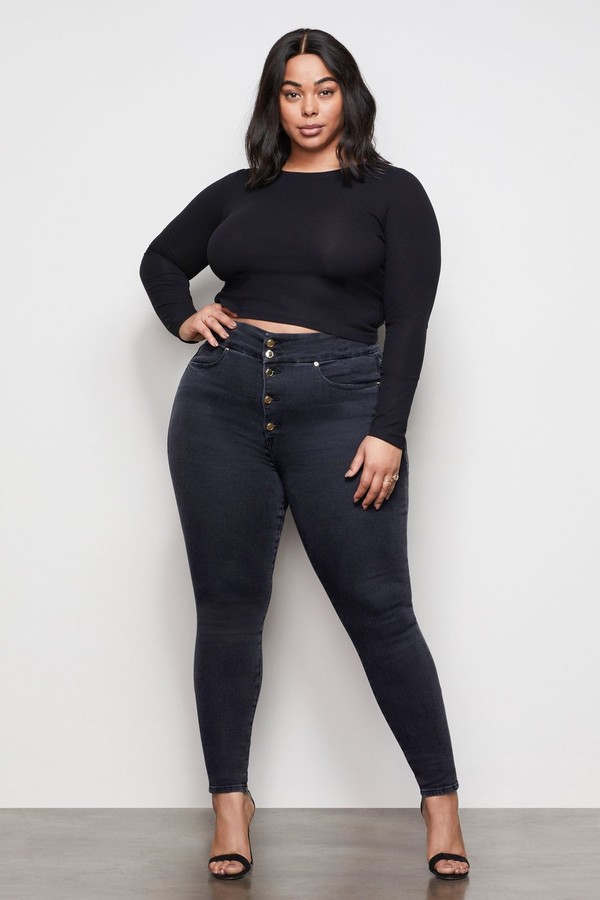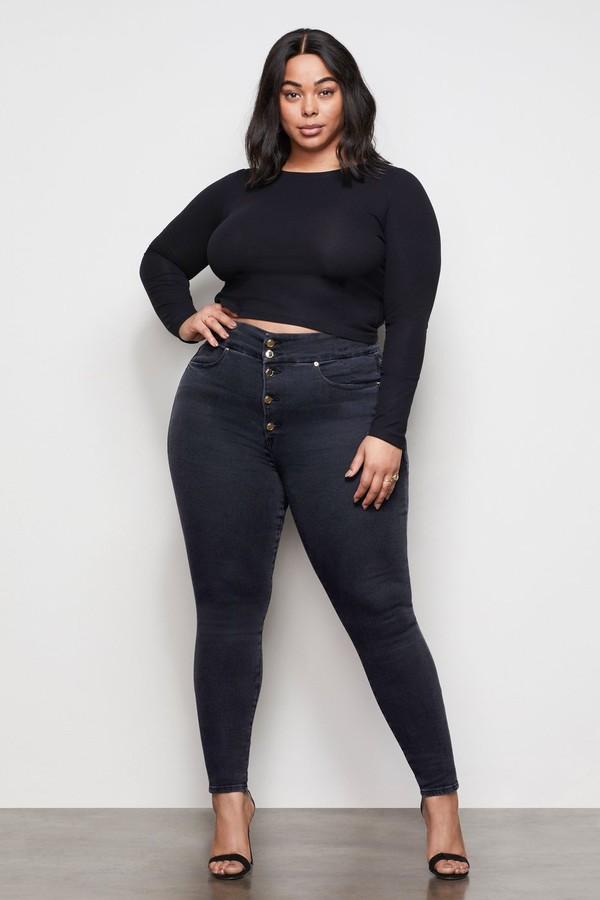 These are waist gap free. I think they run small so size up.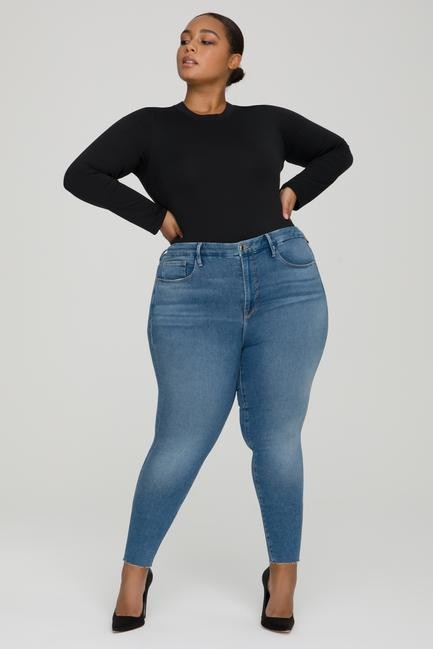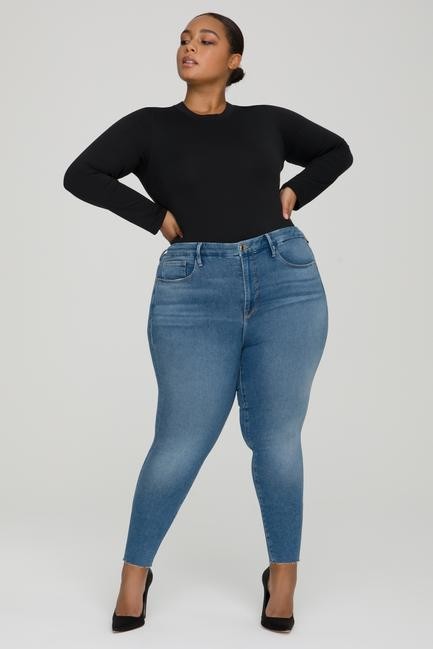 Pin This