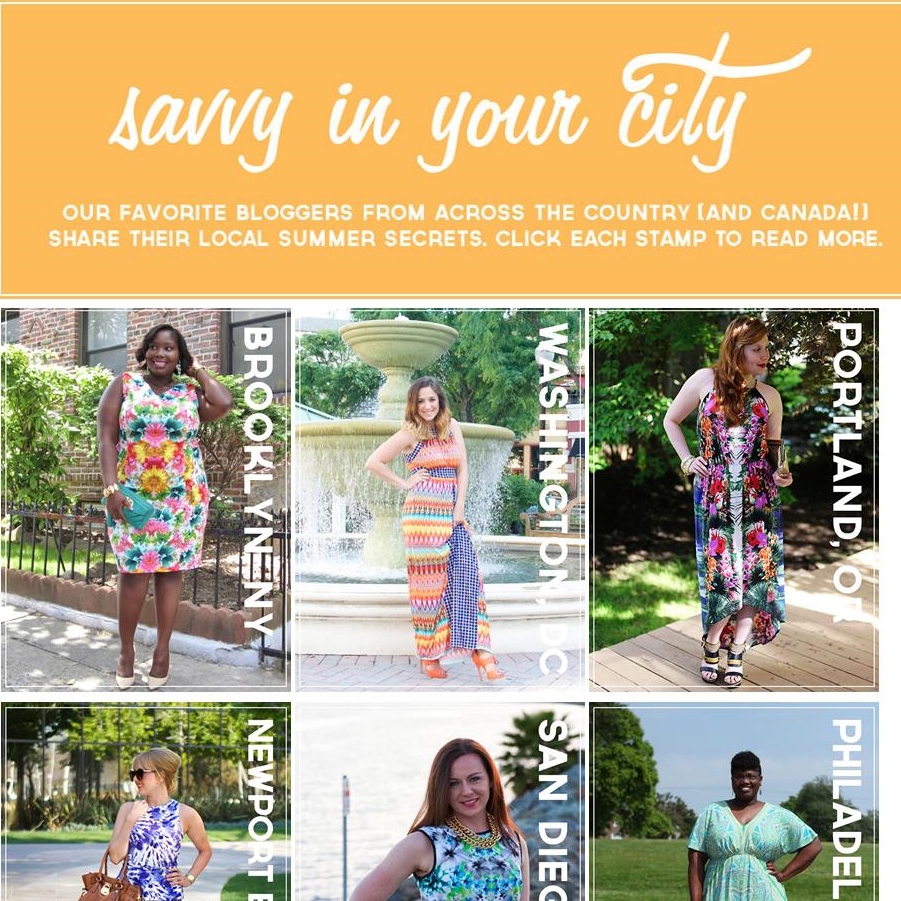 Hey curvy girls all over the world,
When I think about summer, I think about  pounding the pavement of my hometown borough, Brooklyn. To me, there is no place like Brooklyn,especially during the warmer months. There are street fairs, fish fry's, and tons of outdoor events. I like to visit the Botanical Gardens in Brooklyn on Sunday's. It gives such inspiration.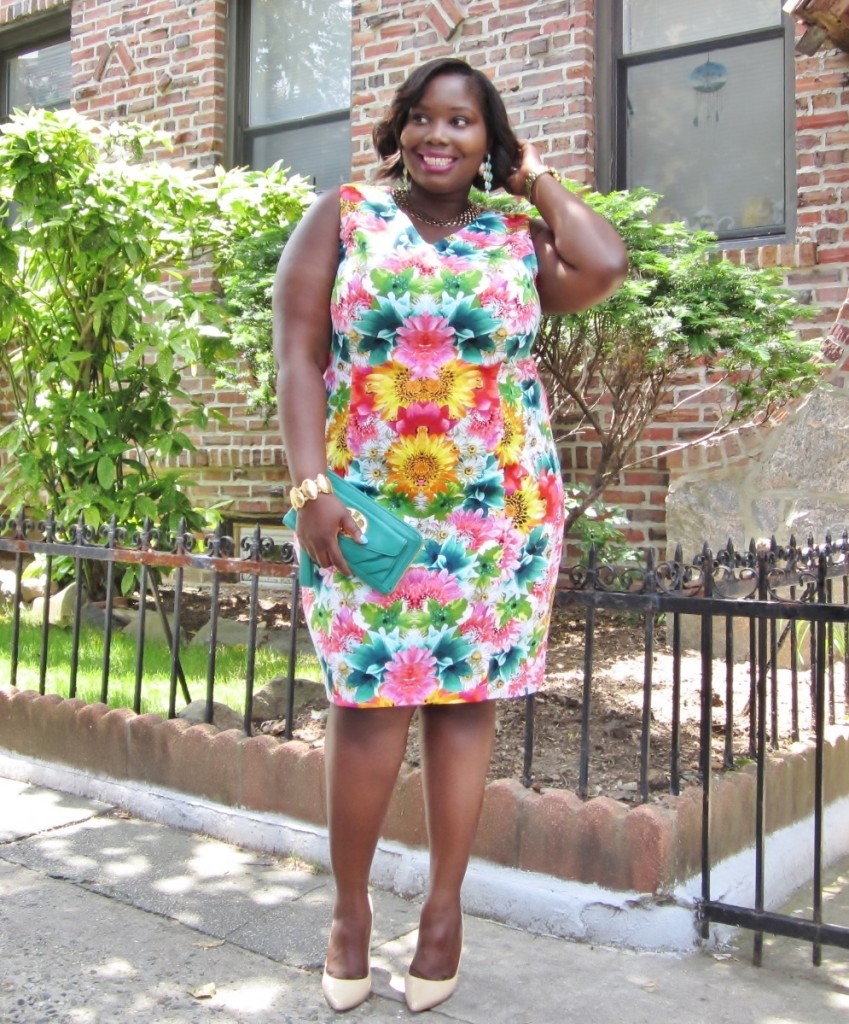 I teamed up with London Times to share my Savvy summertime favorite spots in Brooklyn. Since I was inspired by the Botanical Gardens, I am wearing a  bold floral shift dress from London Times. I absolutely love this dress but was afraid to get it when I saw it online.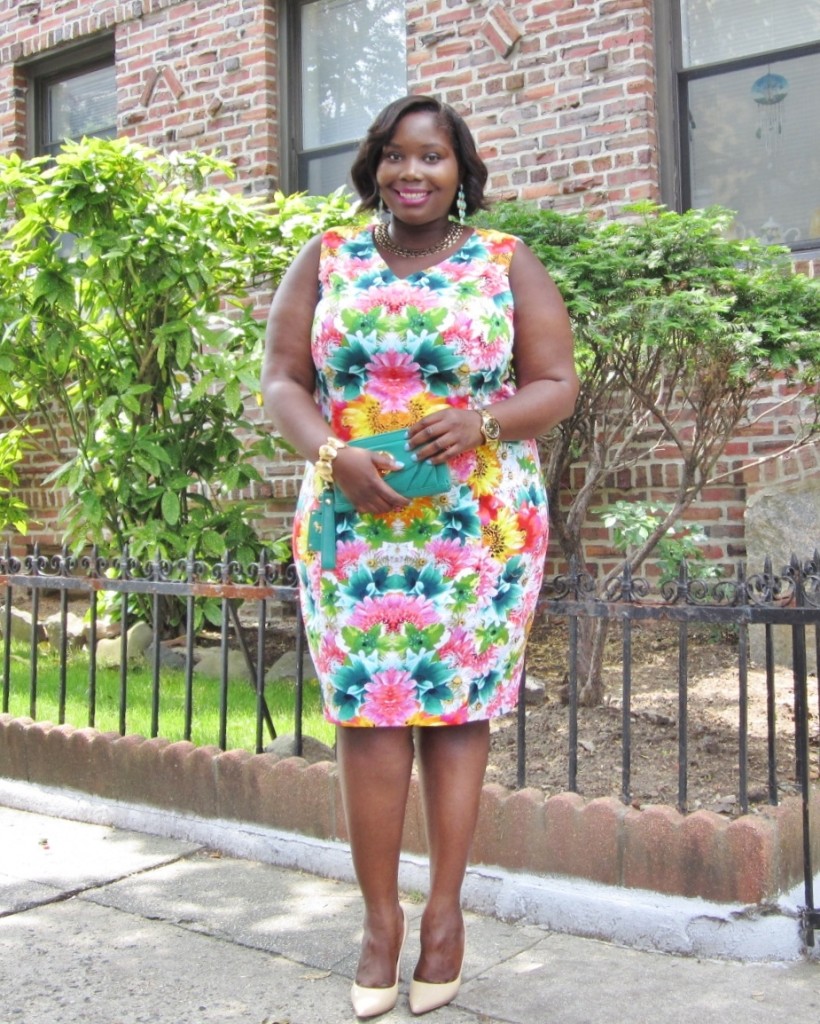 I thought it was going to be too much floral's for me but I loved the silhouette. In the spirit of  trying new things, I decided to get it and I am glad I did. This is a dress perfect for church or a Sunday brunch or luncheon.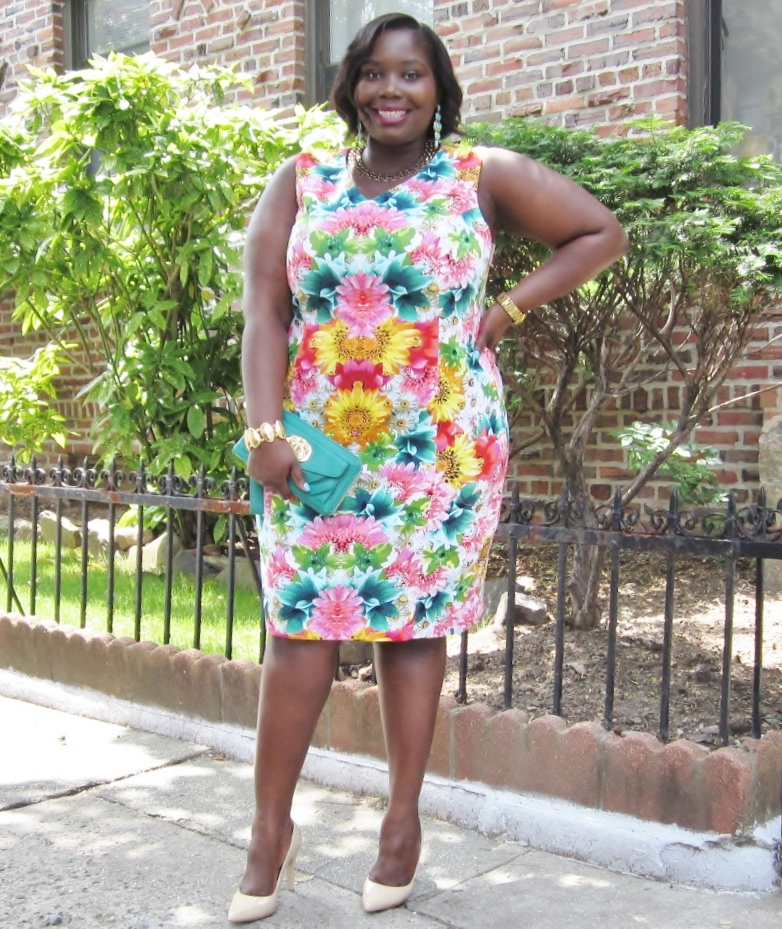 You can checkout more travel tips from me and other bloggers from all around the world plus enter to win a $1,000 giftcard from London Times by going  HERE