When we talk about size inclusivity, sportswear is often not included. Especially when it comes to advertisement. Somehow, people think that plus size women don't workout or need activewear for playing sports. Contrary to popular belief plus size women workout and play sports. So why not have them represented in the sportswear market? Well, for the past few years Nike has been taking gradual steps to include women of all shapes in sizes in their ads. This month, they debut an ACTUAL plus size mannequin in their Nike Town London store.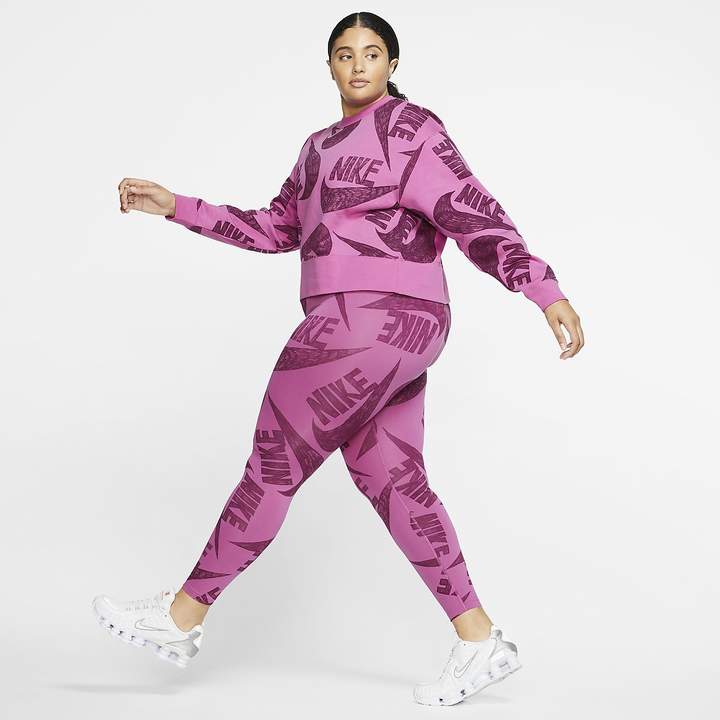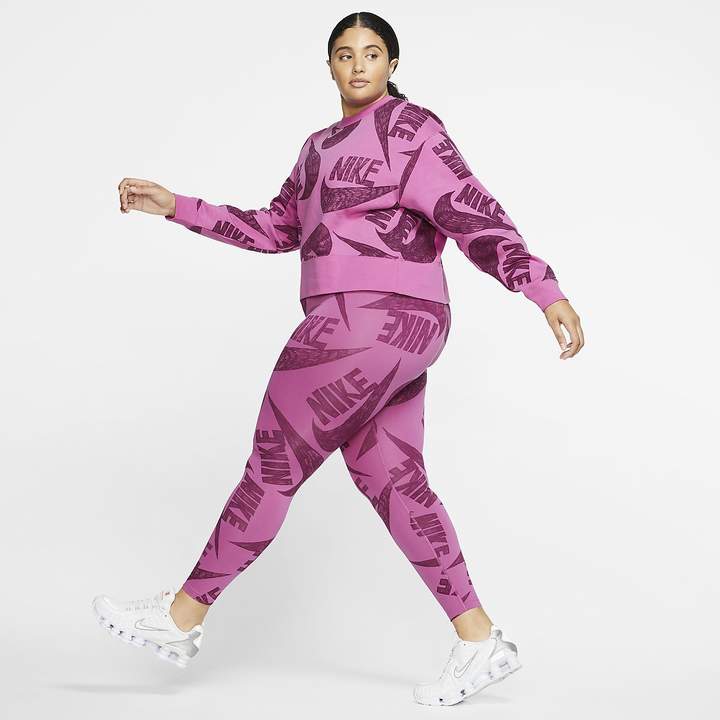 Nike Plus Size Mannequin
Over the weekend, Nike's plus size mannequin photo has basically gone viral. Of course the plus size community was excited about it. This is not your regular plus size mannequin. This mannequin has BODY. You'll see thicker thighs and it even has a pooch aka fupa. Anytime plus size women see true plus size mannequins represent us in store, we get hyped.
Plus Influencers & Models In Nike Plus Size Ad
If you've been keeping up with Nike within the last two years, then you know they've tapped a few plus size influencers and plus size models to be part of their ad campaigns. In addition, they've expanded their plus size collections.
Plus Size Athletes In Nike
It makes sense for a huge sportswear brand like Nike to embrace and create quality products for plus size women. There are plus size athletes like Michelle Carter who was the 2016 Olympic Gold Medalist in the shot put.
Track and field athlete Amanda Bingson who has broken Olympic records. As you can see, plus size women are not monolithic. We do everything that non plus size women do. We are out here breaking Olympic records.
However, even if we are just hitting the local gym or taking a long stroll, we deserve stylish sportswear in our size and we deserve to be represented in the ads from the brands who serve us.
How Nike Celebrates Size Inclusivity
According to CNN, in a press release, Nike said the following, "To celebrate the diversity and inclusivity of sport, the space will not just celebrate local elite and grassroot athletes through visual content, but also show Nike plus size and para-sport mannequins for the first time on a retail space."
Nike has been doing some amazing things in the UK and has made shopping for plus size sportswear in the U.S. significantly easier by offering 1X-3X and selling it at Nike stores. You can even shop Nike plus size sportswear at Nordstrom and Macy's. They are one of many retailers who are pushing forward the size inclusivity movement and we are here for it.
As a plus size woman, I think its nice to finally see larger women and even mannequins represented in public and not private. There have been brands that offered plus size sportswear but you wouldn't know it. So, when brands like Nike put their money into things like this it makes a huge impact.
You can shop Nike plus size sportswear HERE
What are your thoughts on the Nike plus size mannequin?