Some of you may be giving me the side eye right now. I know, I know. You're wondering who in the heck wants to wear a blazer in the heat. Well, you will be pleasantly surprised that a summer blazer is a wardrobe must have. Especially this year and I'm actually here for it. A good summer blazer is lightweight and comes in nice bright colors and summertime prints. Summer blazers are your go to for those breezy nights and early mornings. If you work in an office that feels like Iceland, then you need a summer blazer.
When it comes to finding the perfect summer blazer you should look for styles designed with lightweight fabrics light linen. You can also go for cotton or polyester blends as well.
My Favorite Plus Size Summer Blazer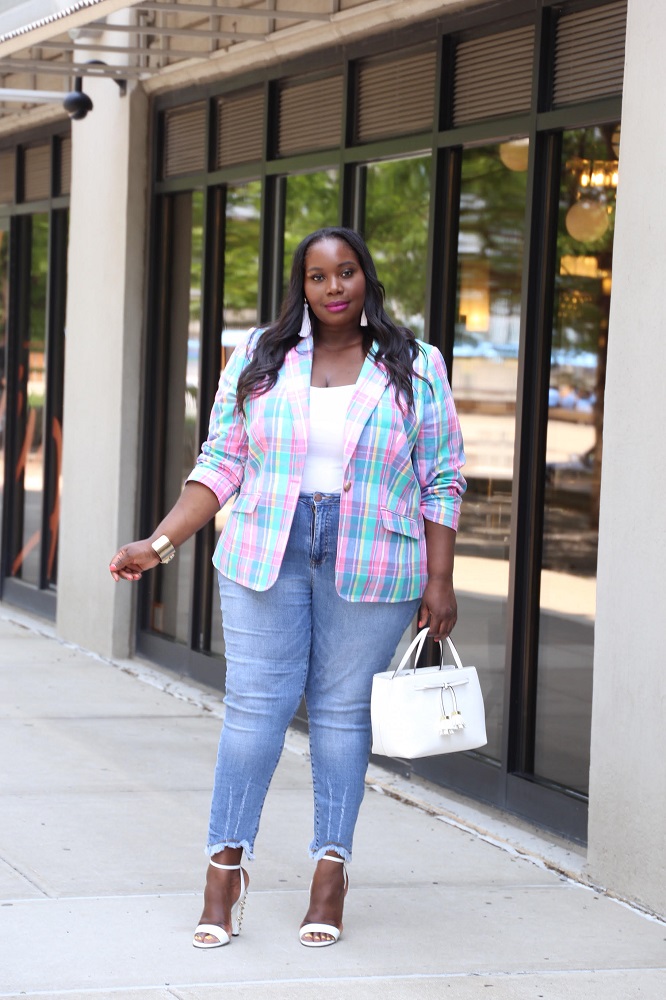 I always think of blazers as a finishing touch to a simple look. Anytime its not humid and the weather is warm and breezy, I'm wearing a cute little lightweight blazer. Since I'm always working on expanding my outerwear wardrobe, this year seemed like the perfect time to add a summer blazer. After checking out a few new summer collections, I found a colorful plaid check blazer that goes with all of my denim.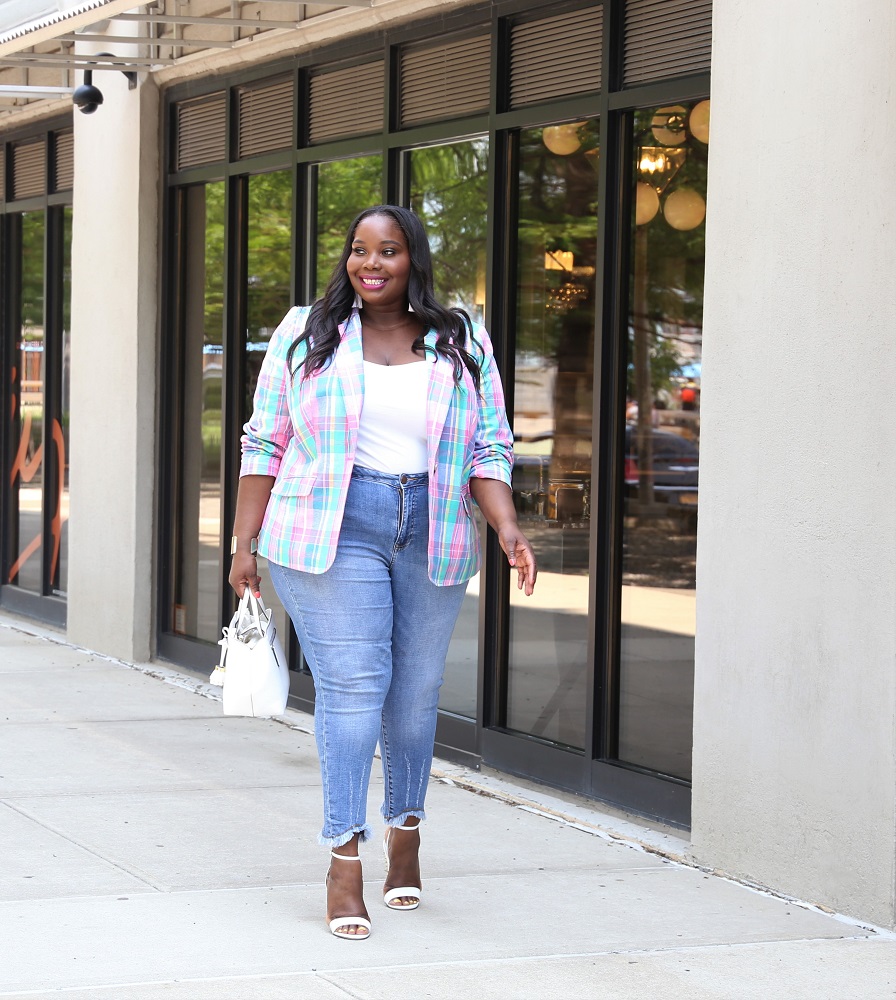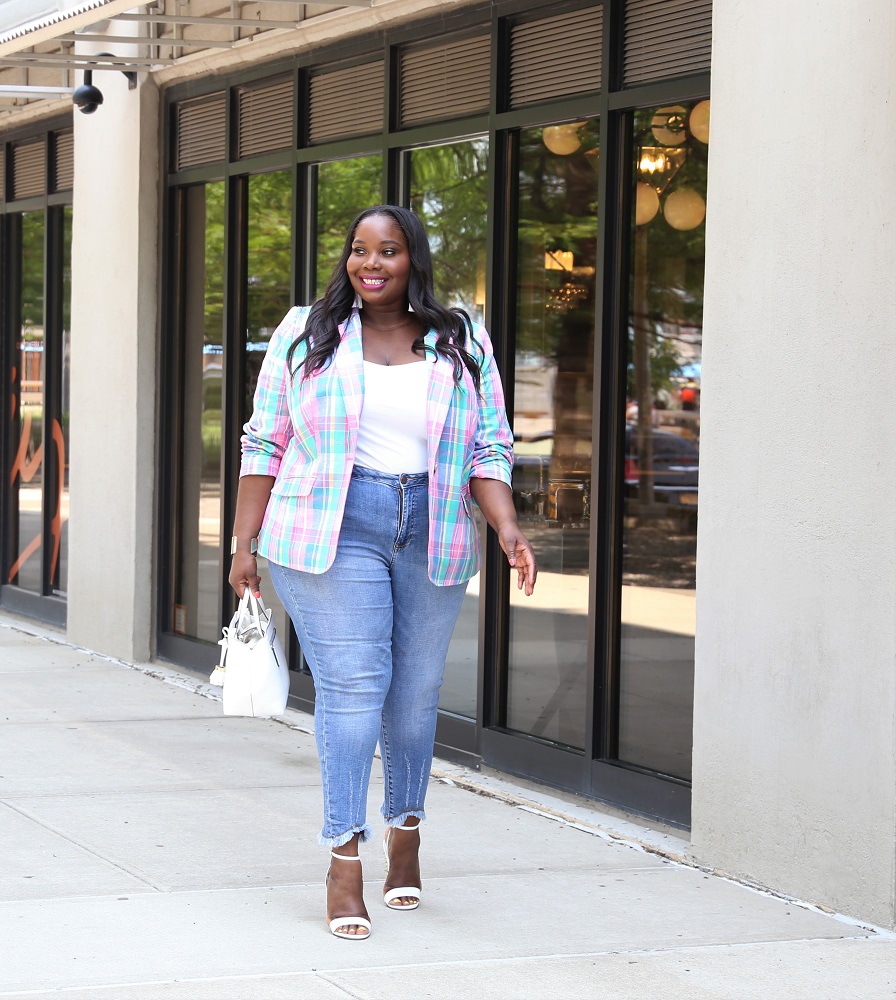 This plaid classic summer blazer from Talbots is a linen cotton blend with flap pockets and a fold over collar. It's the kind of blazer that makes a pair of jeans and a t-shirt look like a well thought out outfit. It looks good with both light, medium, and dark wash denim.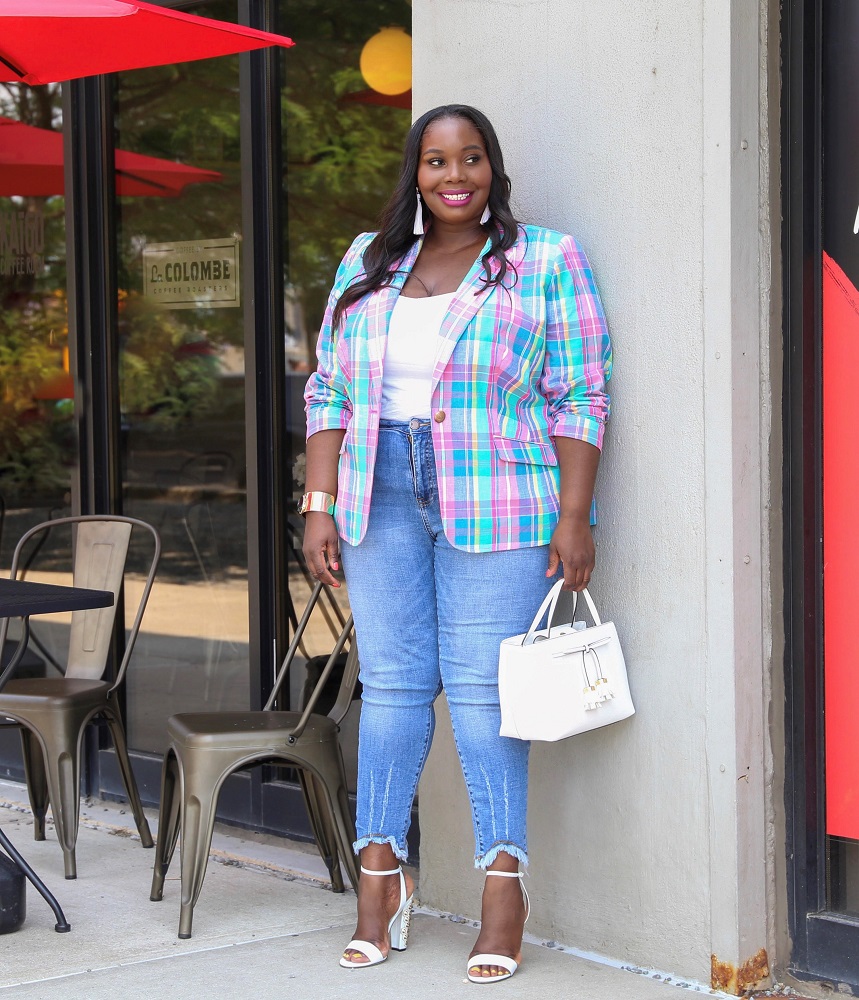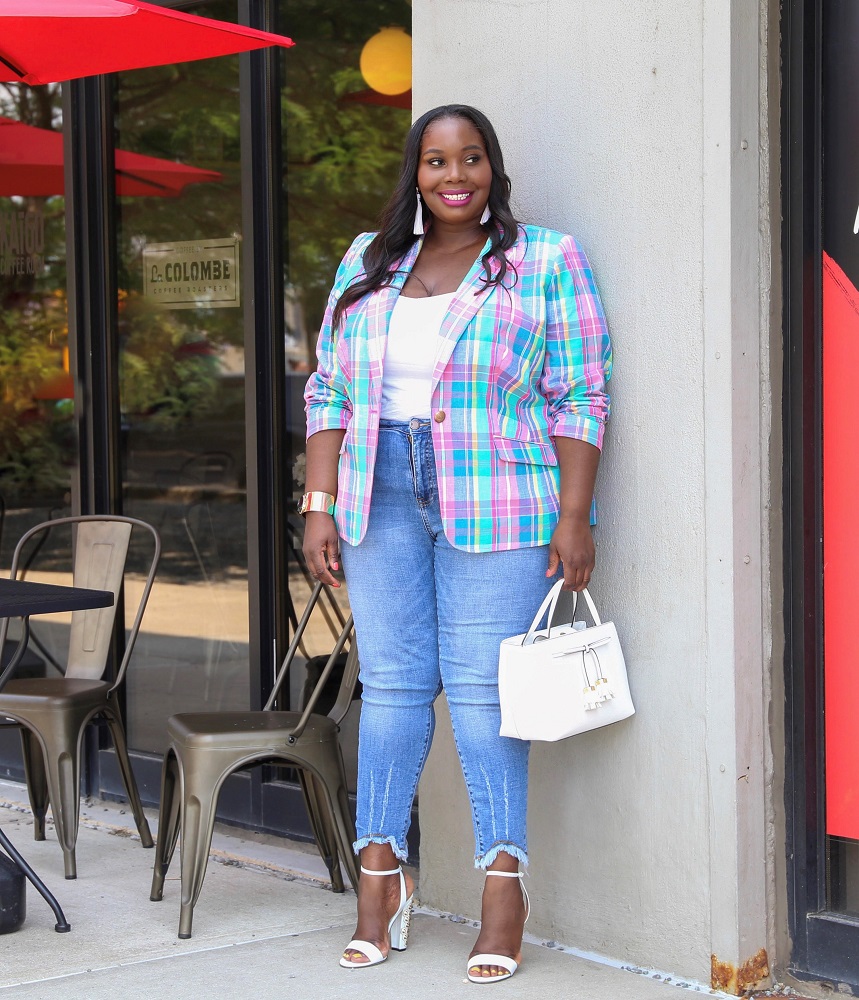 The next time I wear it, I'm going to pair it with a white body con dress and neon strappy sandals for a chic and sexy look. Below is a roundup of some pretty stylish plus size summer blazers that you'll want to wear everyday.
Shop Plus Size Summer Blazers
Can we just take a moment and talk about this orange double breasted blazer. It has light stretch and the color is AHMAZING.
Plus Woven Double Breasted Blazer
Eloquii Belted Pomegranate Blazer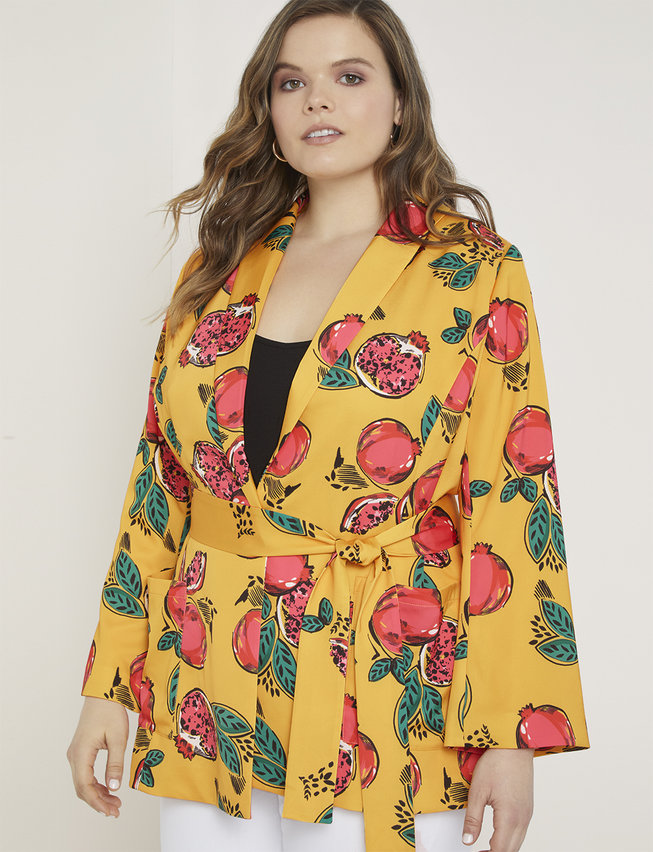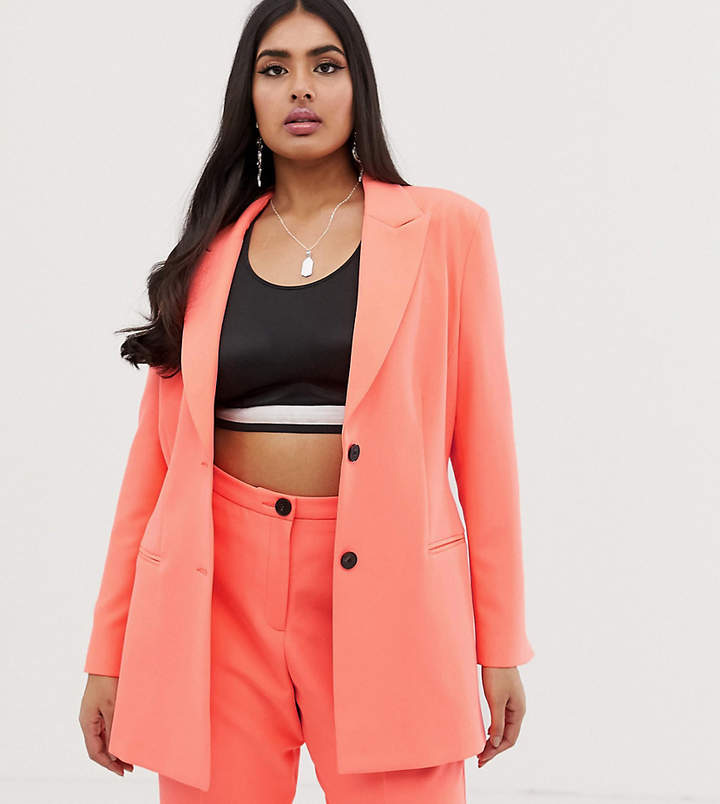 Stretch Double Breasted Blazer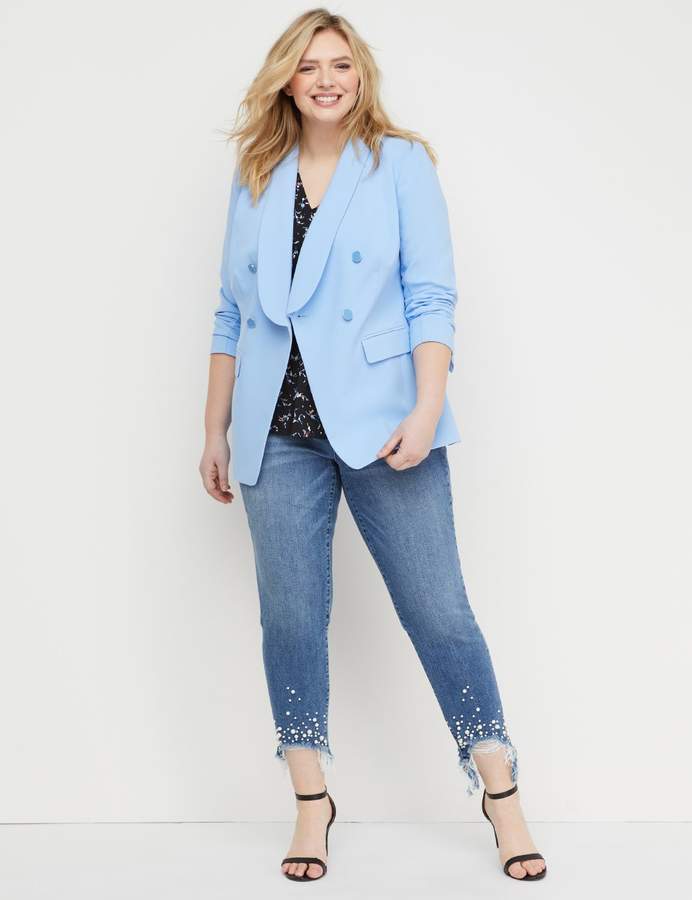 No wardrobe is complete without a white blazer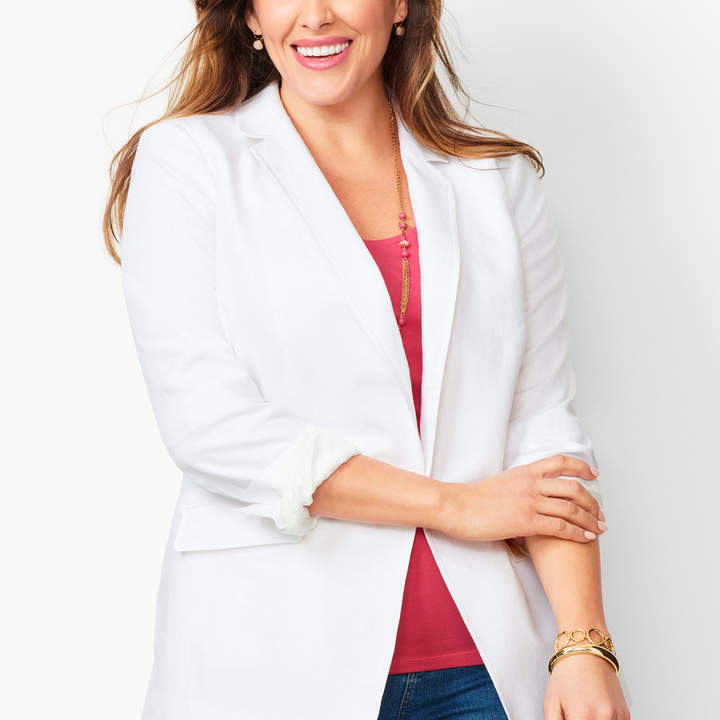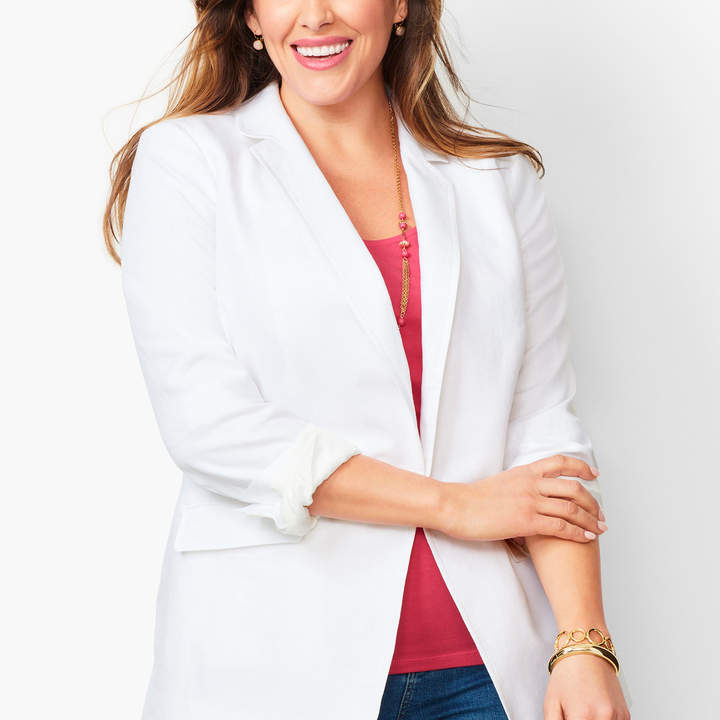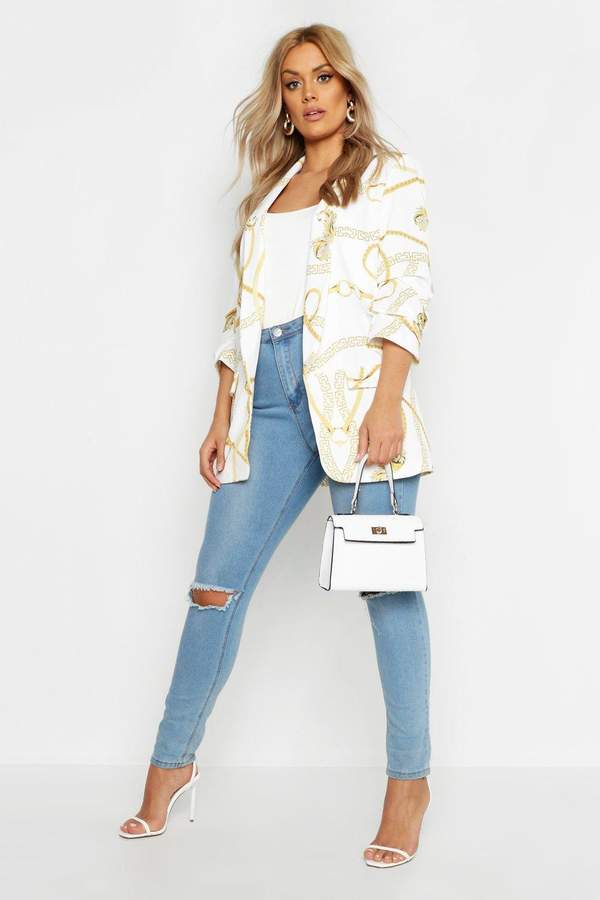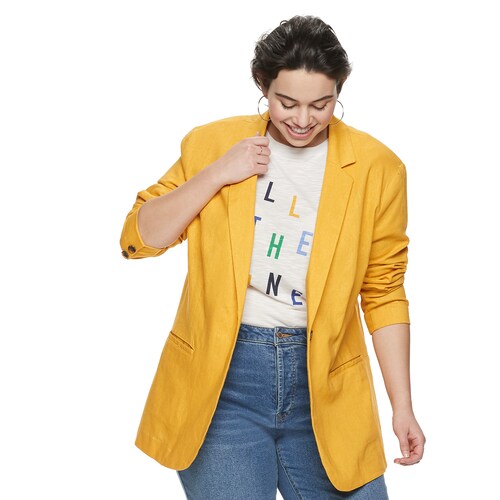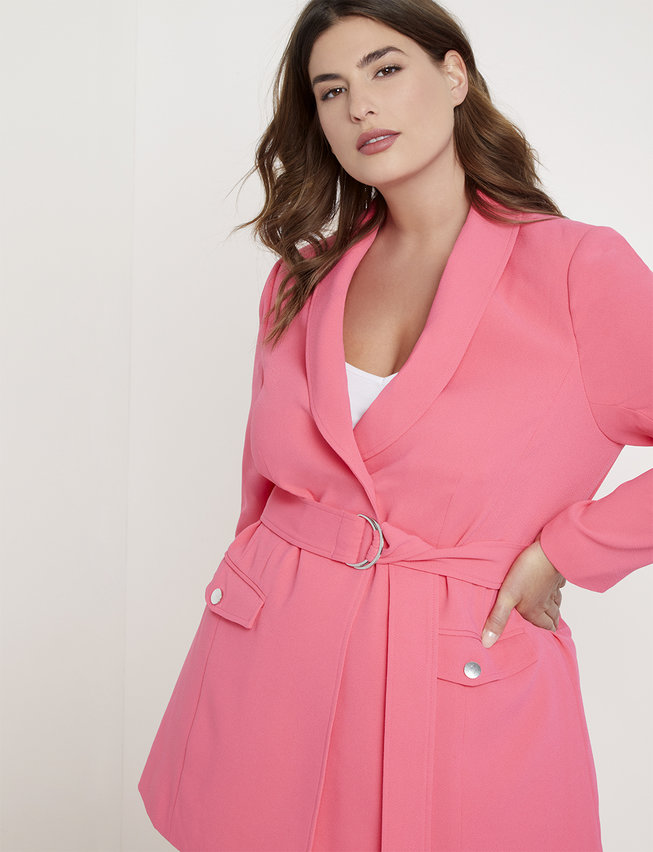 Will you be adding a summer blazer to your wardrobe?