To be honest, I'm not really into Halloween. I don't dress up. The most I do is take my son trick or treating. That's it. However, I love seeing the amazing plus-size Halloween costume ideas that women create. I look forward to going onto Instagram and see the plus-size girls represent. This year I was presented with the opportunity to be a Disney movie character and I couldn't resist.
The effort that goes into these costumes is amazing, some of these women will actually craft their outfits from scratch using different materials and supplies to get the desired effect, from thrifted materials being put together with a staple gun (https://serp.co/best/staple-gun/) to them dying their hair to match their costumes. What dedication.
I remember the first time I saw the movie, Hercules. I was immediately drawn to the muses. The muses were a group of women who were of different shapes, sizes, and skin tones. Something we rarely get to see. Especially when it comes to children's movies. However, the muses were goddesses. They were bold, beautiful, and could sing their butts off. So, it was a no-brainer for me to become one of them for a day.
Kellie Brown and Color Me Courtney came up with the costume idea to recreate their look. They asked Kela Walker, Christina Caradona, and me to join in. We met up in front of the New York Public Library and took some epic photos. We turned ourselves into the Muses.
Plus Size Halloween Costume Ideas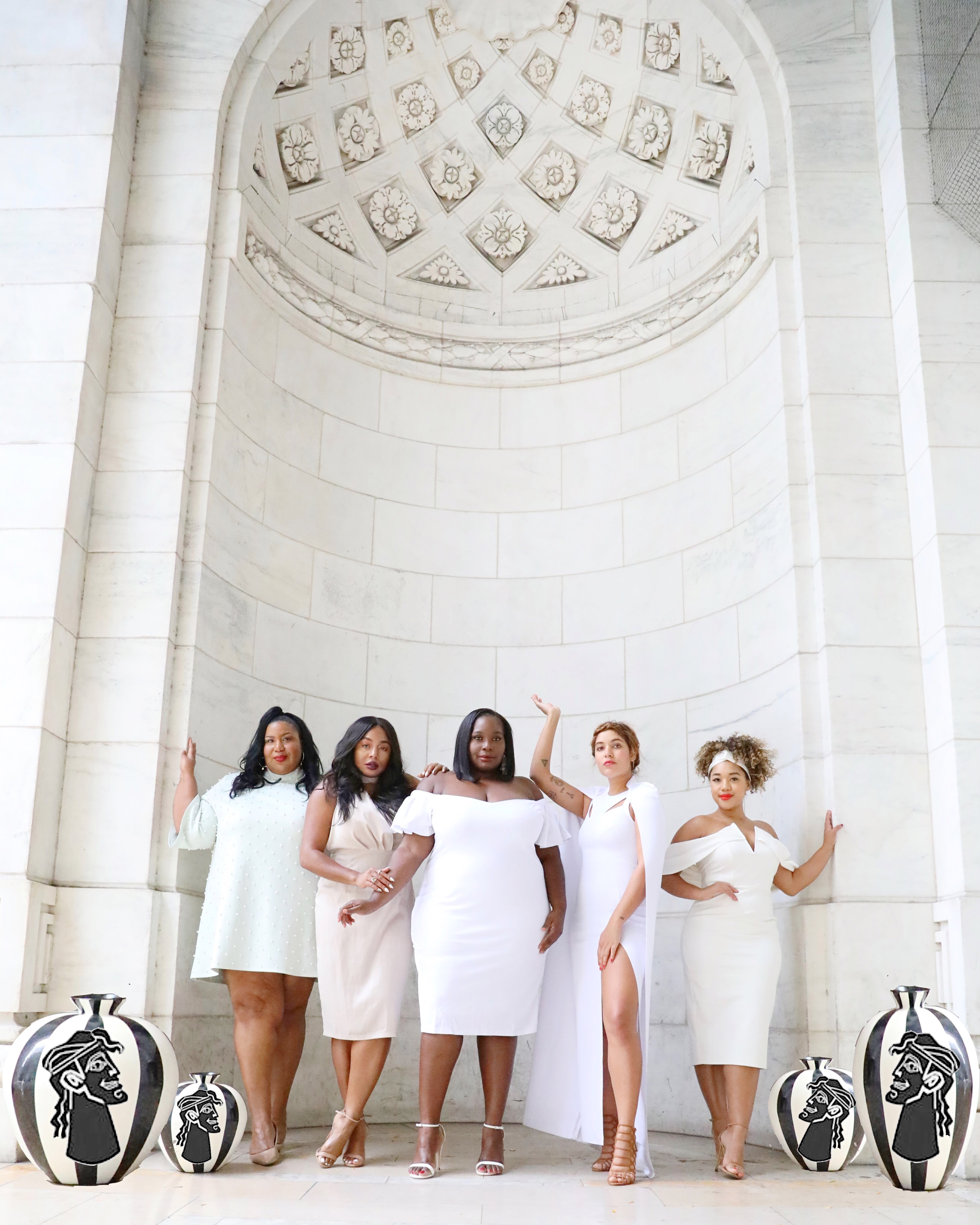 If I was a little girl and saw this picture of women who are all different sizes, shapes, and skin tones, it would have boosted my self esteem. It was so much fun shooting this. That day was full of girl power and black girl magic.
Since its Halloween, below is a roundup of some AMAZING Halloween costumes from plus size women on Instagram. Checkout how these plus size women are slaying Halloween this year.
Checkout these fun and creative halloween costumes
Raven Goodwin as Dionne
Monique La Cole as Storm
 

View this post on Instagram