Its that time of the year again where New York City is taken over by the fashion world. February fashion week is the time where we get to see what the new trends will be for Fall. While we love seeing models strut down the runway, we are more excited about seeing what industry insiders are rocking on the street.
Every year its important to us to capture plus size street style looks from influencers, models, freelance writers, and editors. Often times at New York Fashion Week plus size women and men are overlooked by street style photographers. This is why we do our part to capture those amazing looks from plus size industry insiders who attend fashion week.
I love going to shows and seeing all the stylish people sharing their personal unique style. We have our own photographer who goes out and captures looks for the site. However, sometimes I like to capture looks too. For day one of New York Fashion Week, I spied some of my favorite stylish people and snapped their looks.
Checkout these plus size street style looks
We spied models Hunter McGrady and Michaela McGrady serving up some red carpet worthy looks.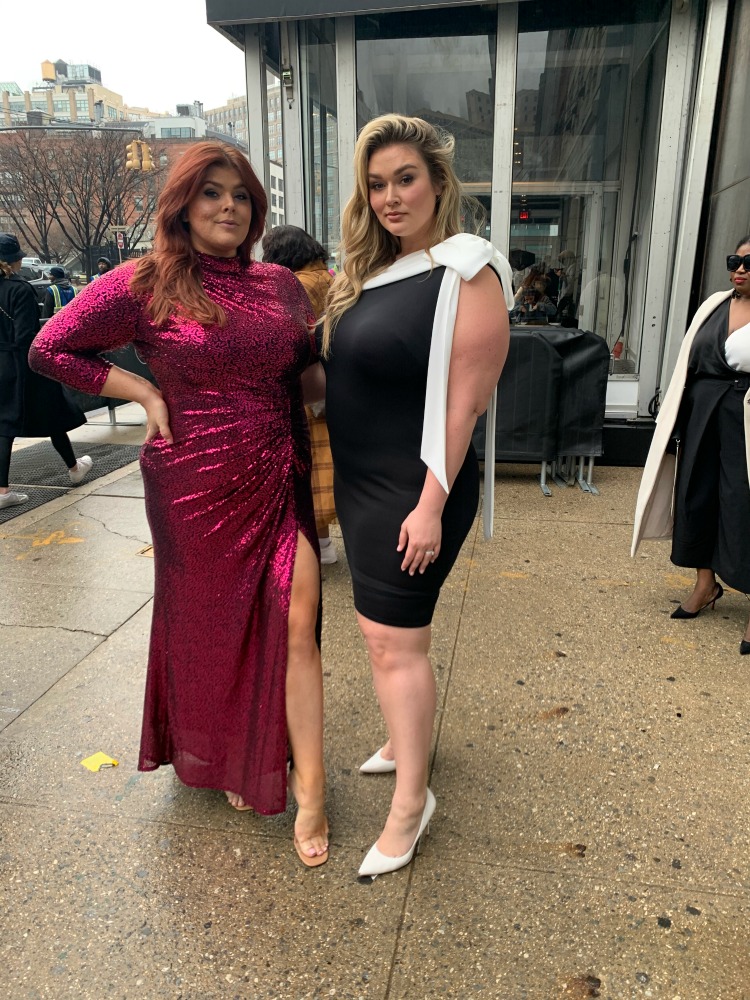 Loved this coat that at @grievy.nyc wore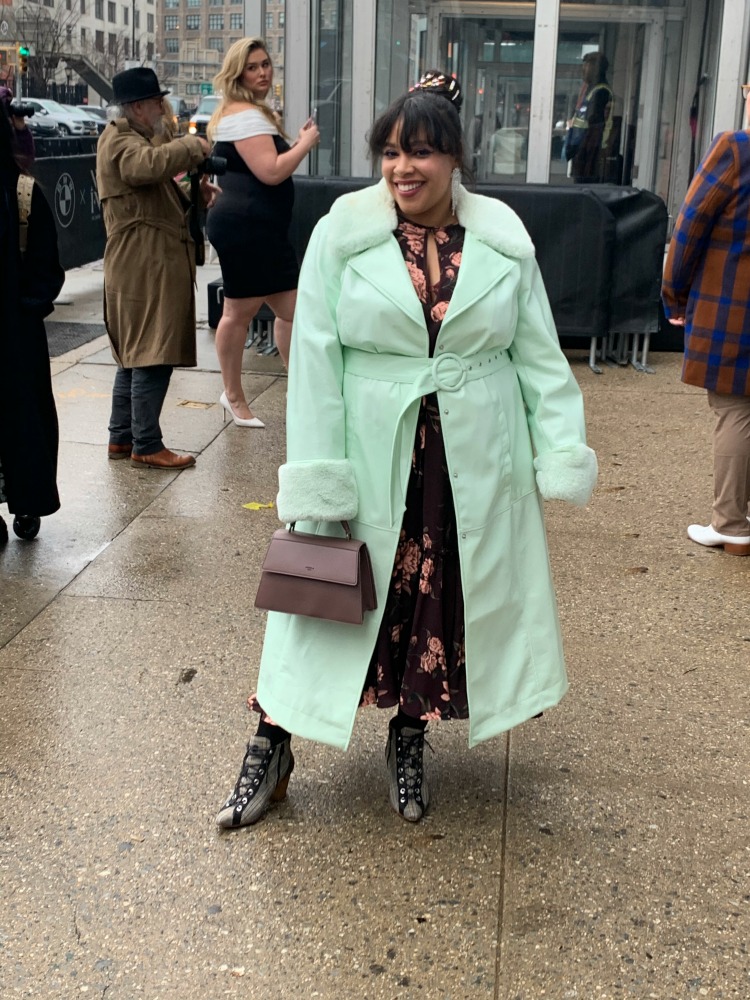 Model Hayley Hasselhoff looked uber chic in a black off the shoulder fringe hem dress.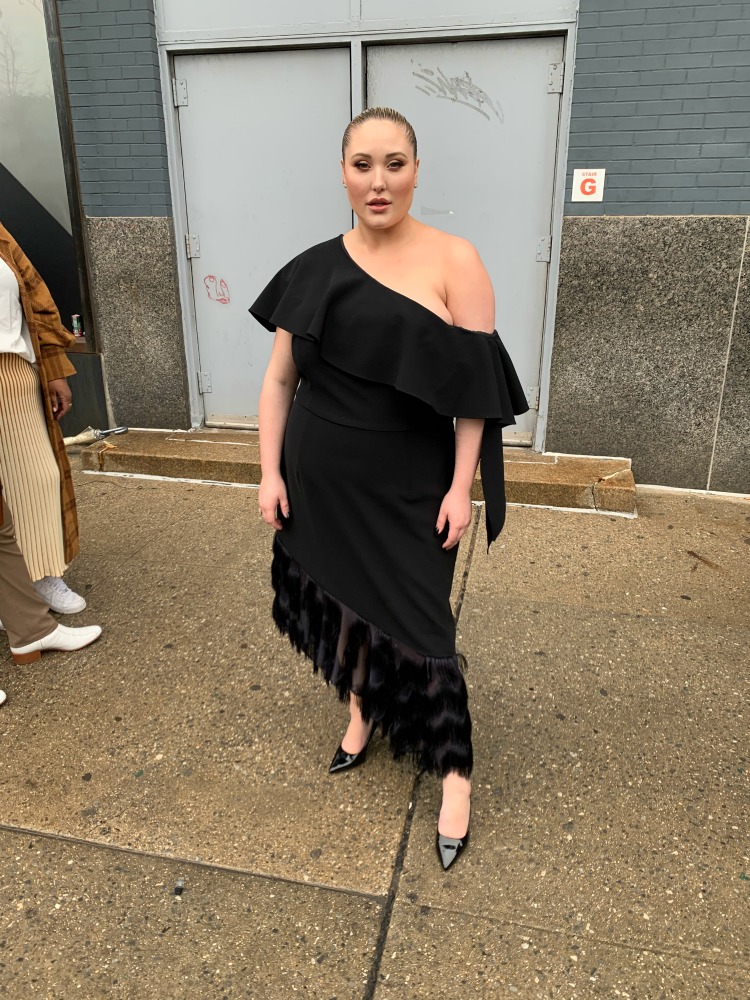 Influencer Kelly Augustine came through in a patent leather trench coat and Ganni hat.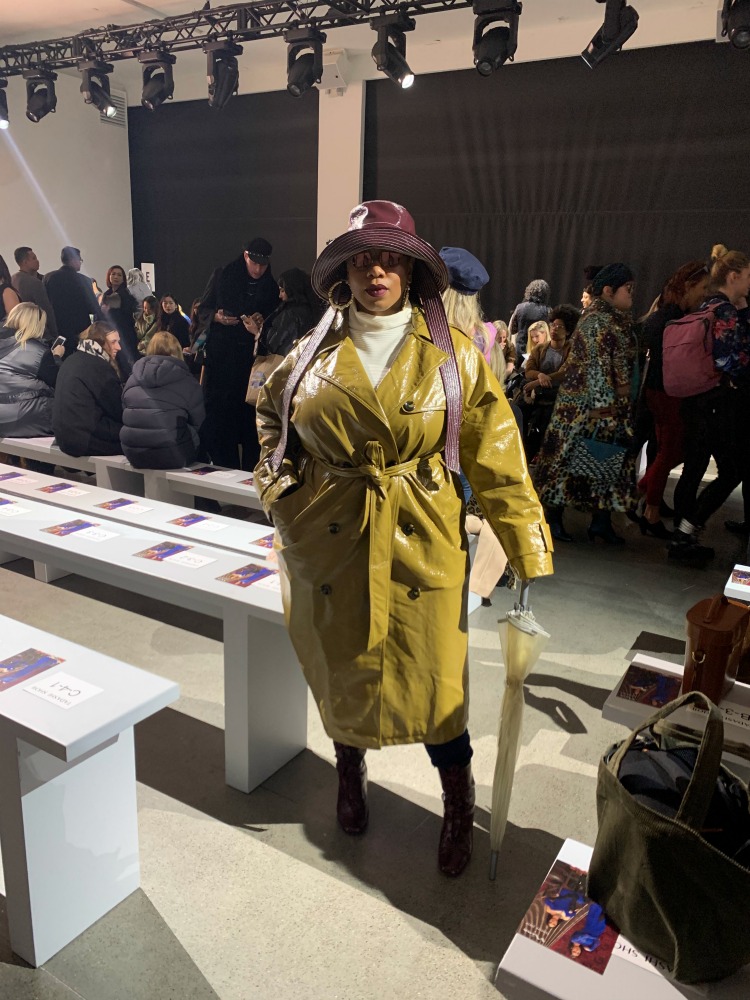 Fashion writer and influencer Lauren aka @dcfashionblogger looked in a pink wool ASOS coat thrown over a pink plaid ASOS coat. Tres chic.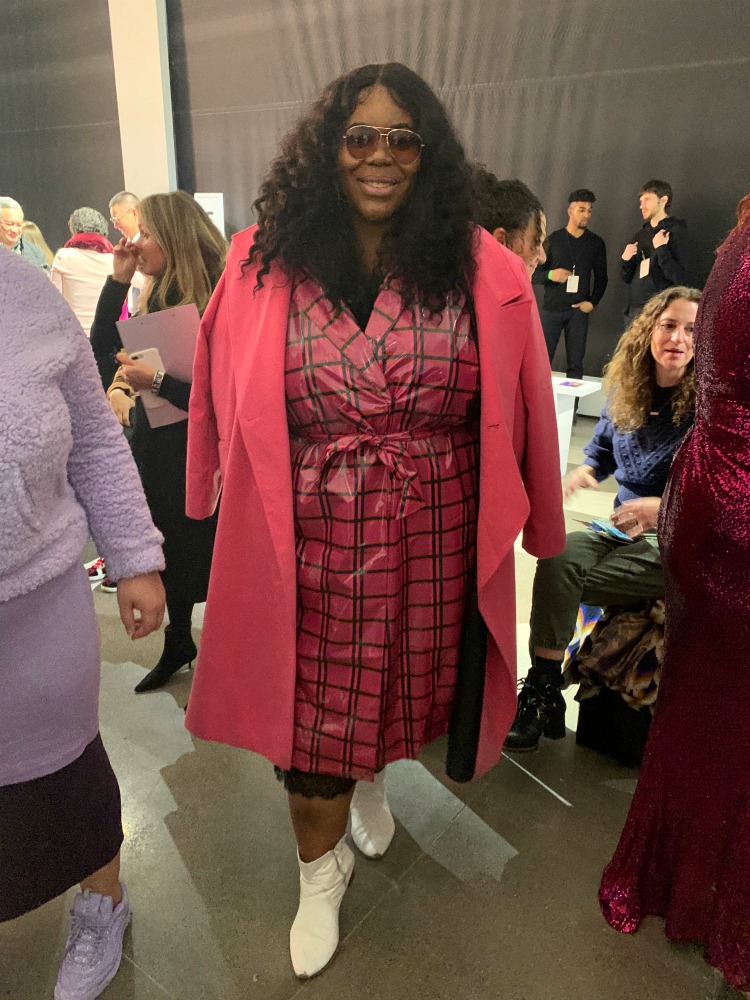 I spotted creator of #FatAtFashionWeek Kellie Brown in a plaid ASOS coat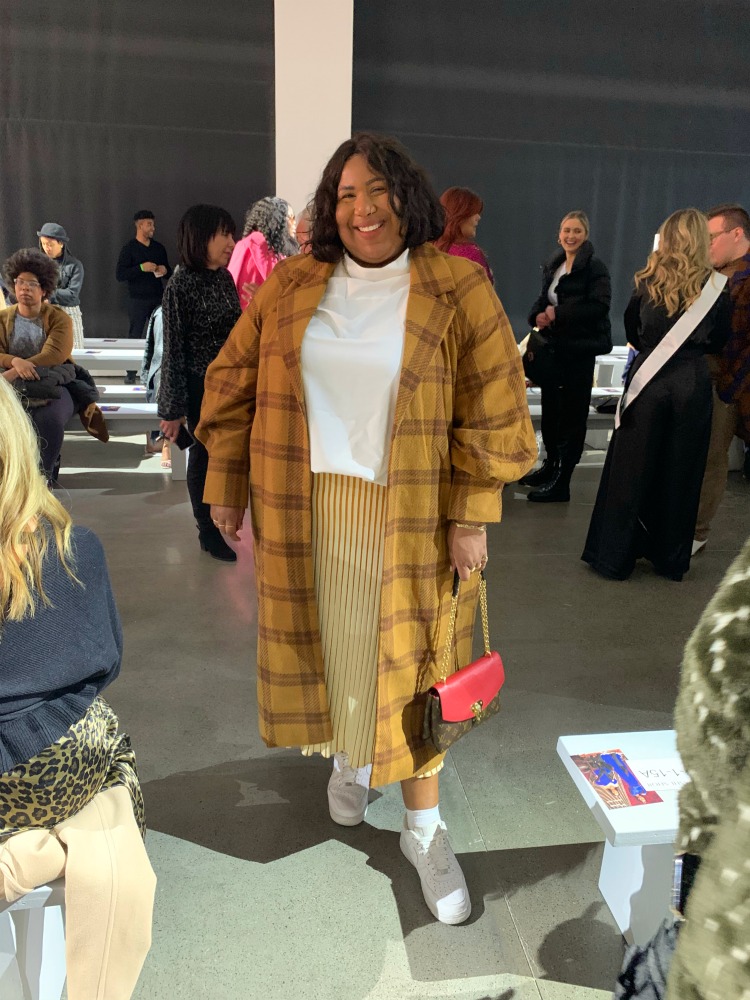 They all look fly but which look is your fave? Stay tuned for more plus size street style this week.
---
Shop Stylish Curves Fashion Picks
no products