What brands are plus size women wearing to New York Fashion Week? Well, let me tell you what I wore.
Time is truly flying because I'm pounding the pavement for Spring/Summer 2024 New York Fashion week. And It feels like I just attended the fall/winter 2023 shows. If I'm being honest, I wasn't too excited about this fashion week. Mainly because of the heat. It's been 90 degrees all week. With no sign of the temps cooling down anytime soon.
Which means, when it comes to plus size outfit options, I have to choose things that keep me cool, but make me stand out.
*This post contains affiliate links where we receive commission when you purchase an item.
Rebdolls Plus Size New York Fashion Week Outfit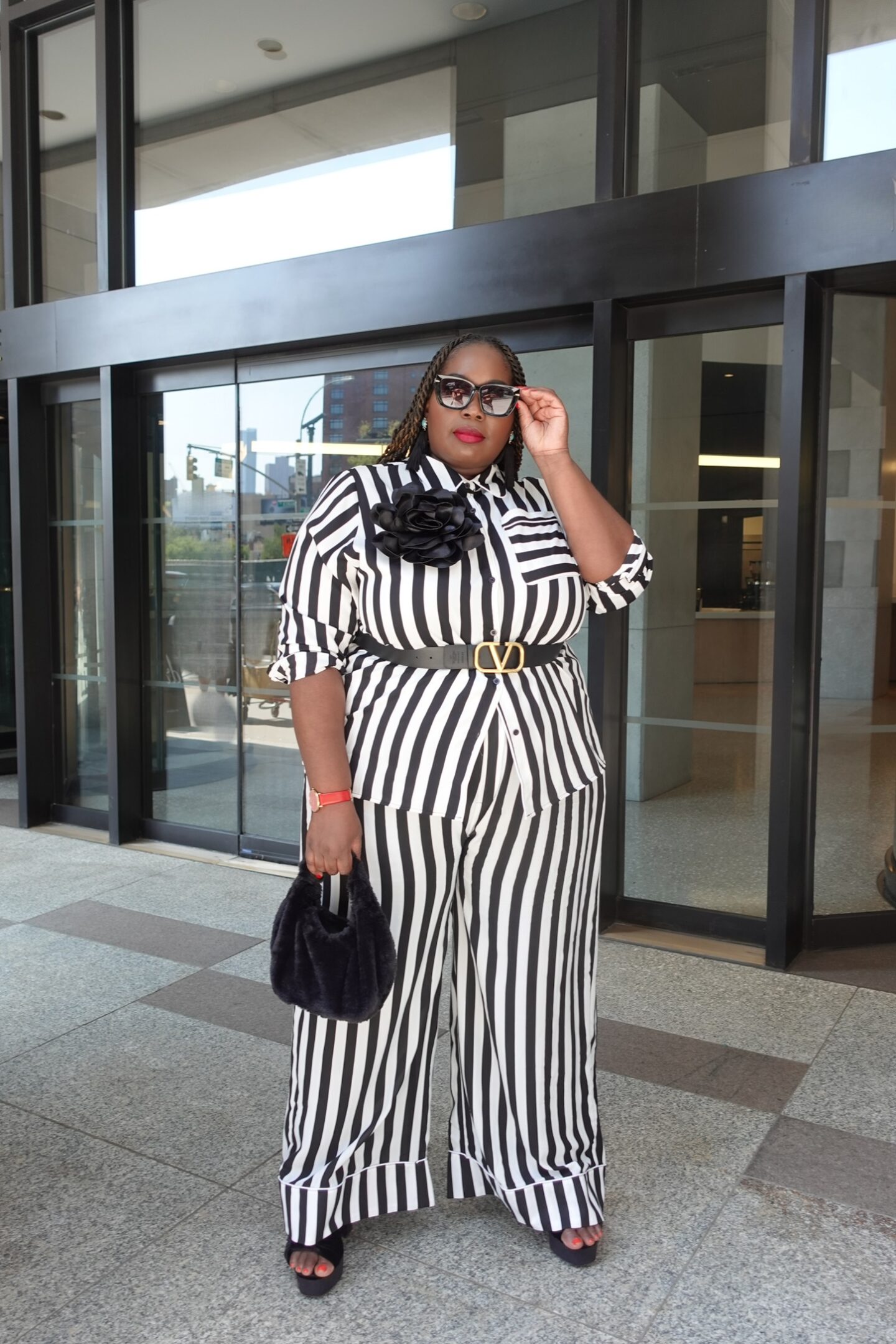 For day one of NYFW I went with a look from Rebdolls plus size clothing. They've been making some amazing pieces and this plus size stripe set was one of my favorite looks. The set was so popular among plus size women that it sold out twice. This set was gifted to me from the Rebdolls team back in August. I saved it for New York Fashion Week. And I'm glad I did, because this black and white striped set made a statement.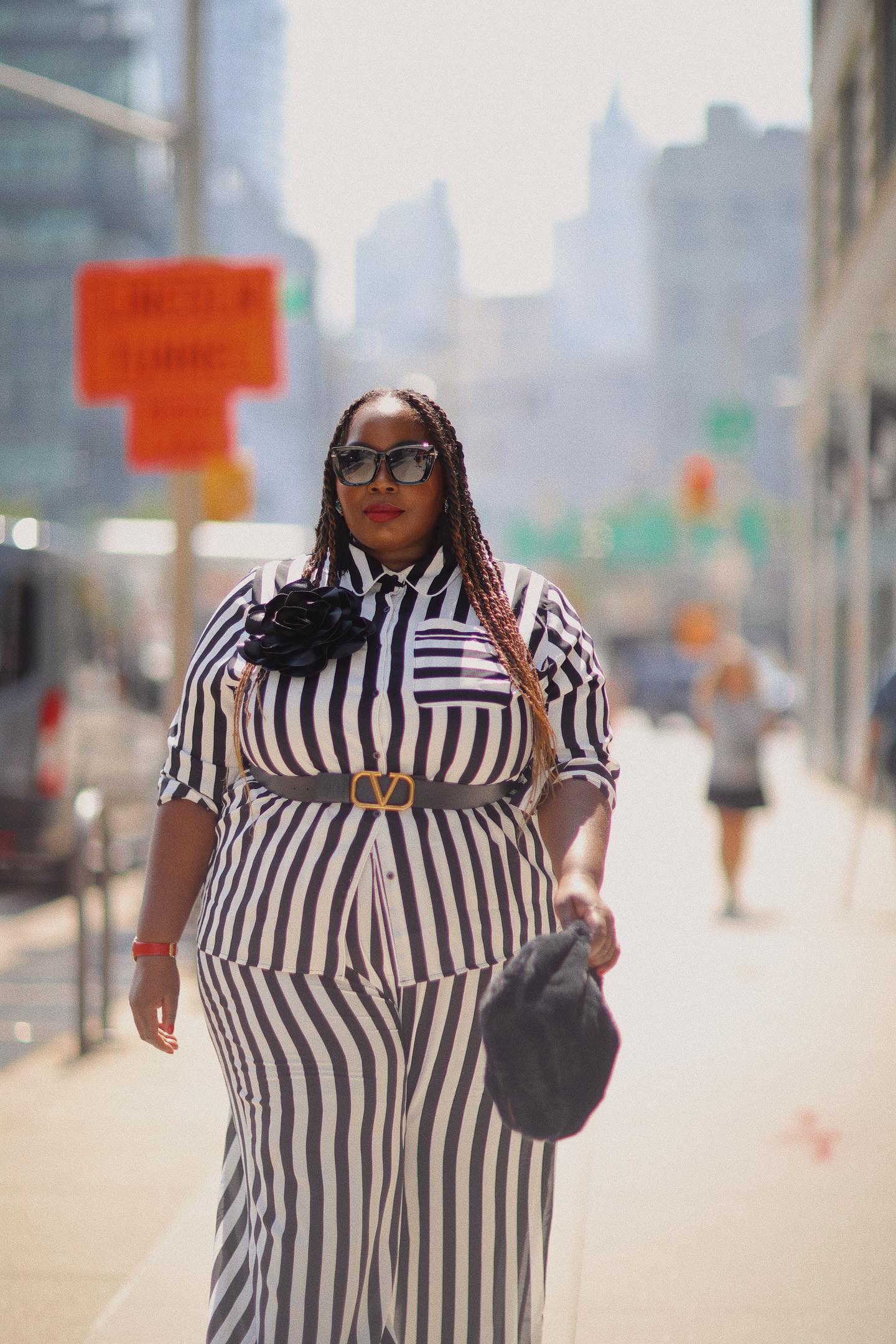 I loved how lightweight and sheer the fabric was. Which made it breathable. I could've easily worn the set in a simple way, but I wanted to give it a fashion week vibe. To enhance the set, I added an oversized floral rosette pin. I found it on Amazon. Then I added my Valentino logo belt to create a shapely figure. I buckled up a pair of velvet platform heels from ASOS, added a faux fur top handle bag, and black sunnies.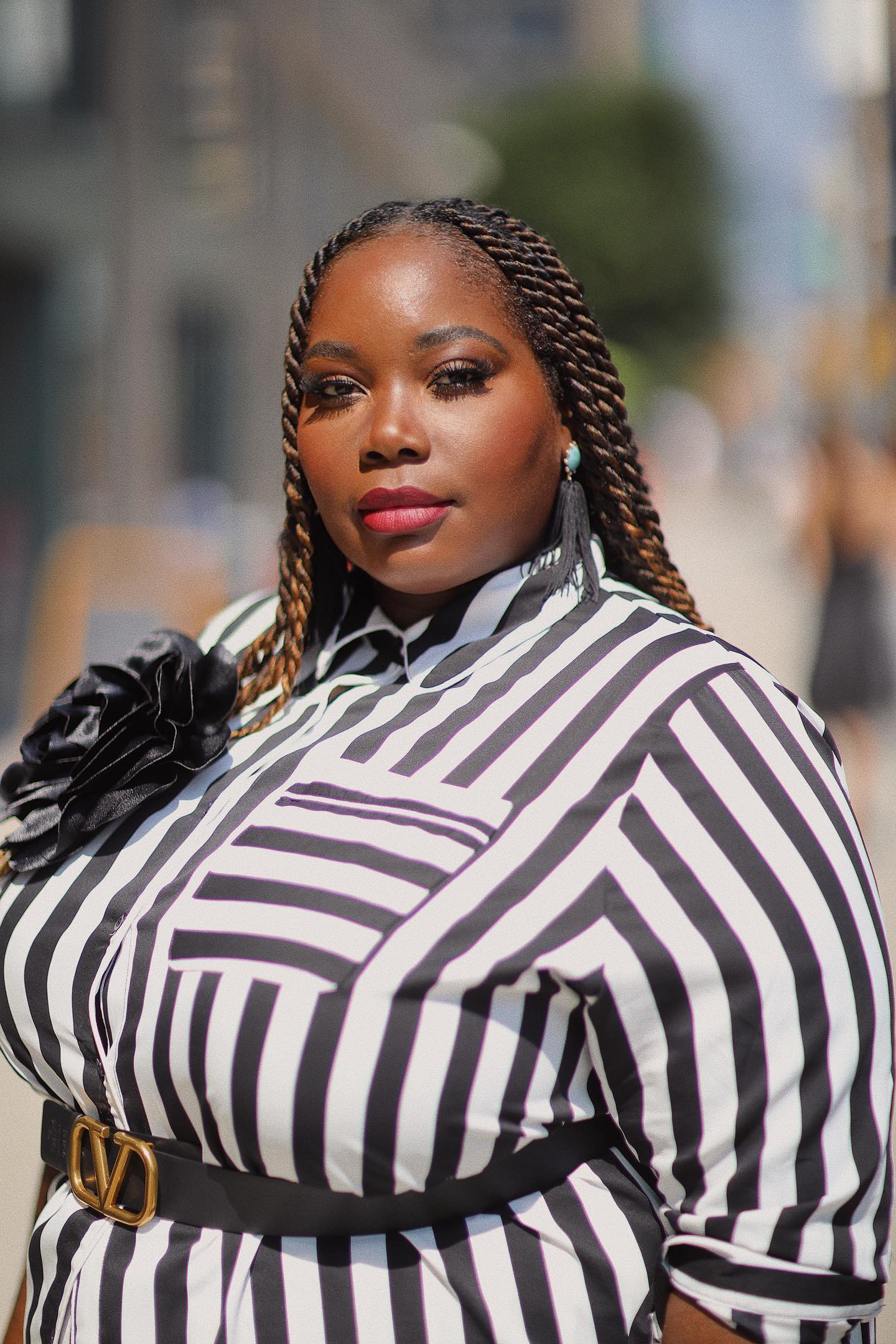 As for makeup, I kept it simple. Like I said earlier, it was 90 degrees so a simple makeup look was the best choice. My focus was long lashes, a bold red lip, and waterproof foundation. Lashes are Ardell mink wispies. My red lip is "Bawse Lady" from The Lip Bar. And I went with my trusty Estee Lauder double wear foundation.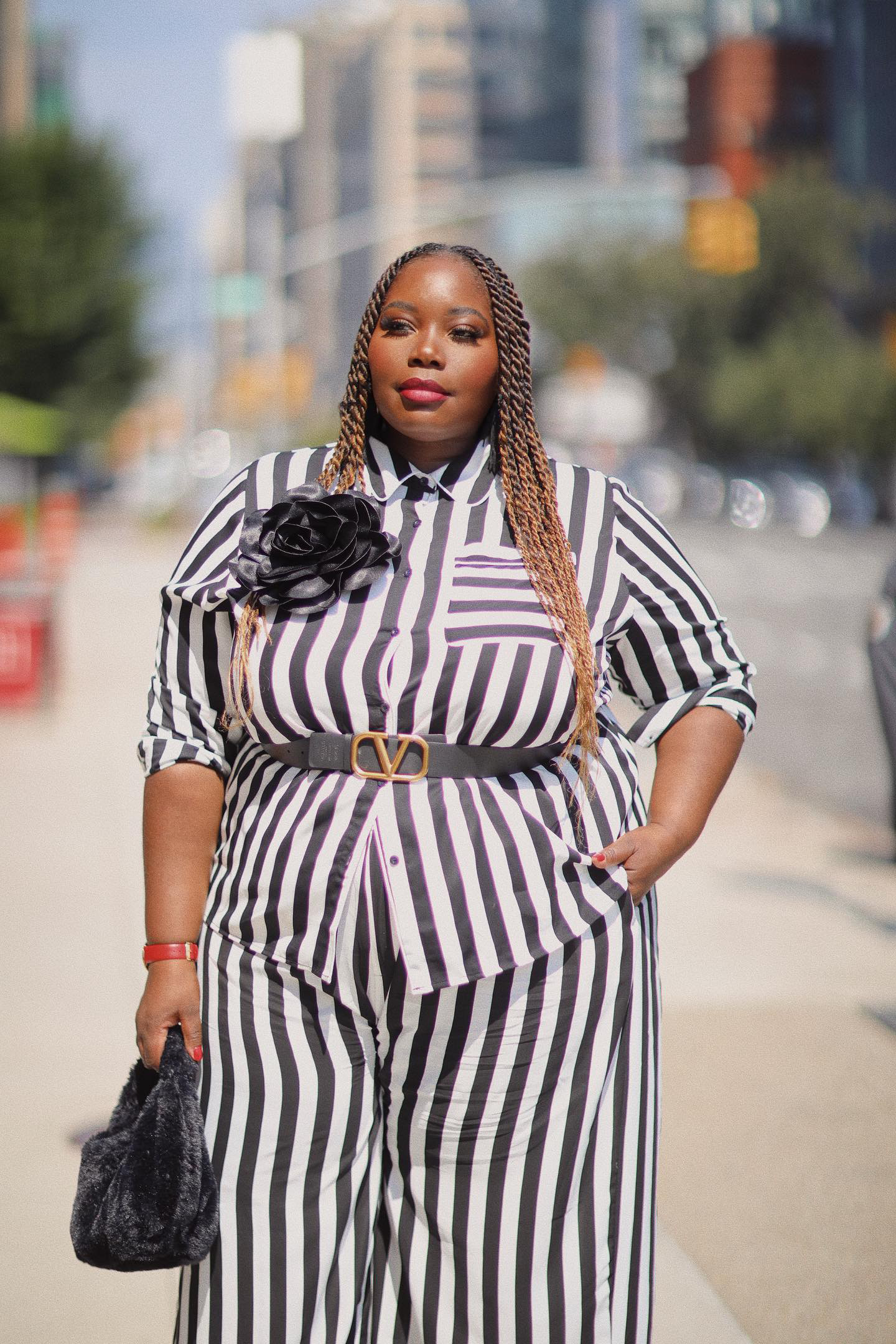 For more fashion week content CLICK HERE