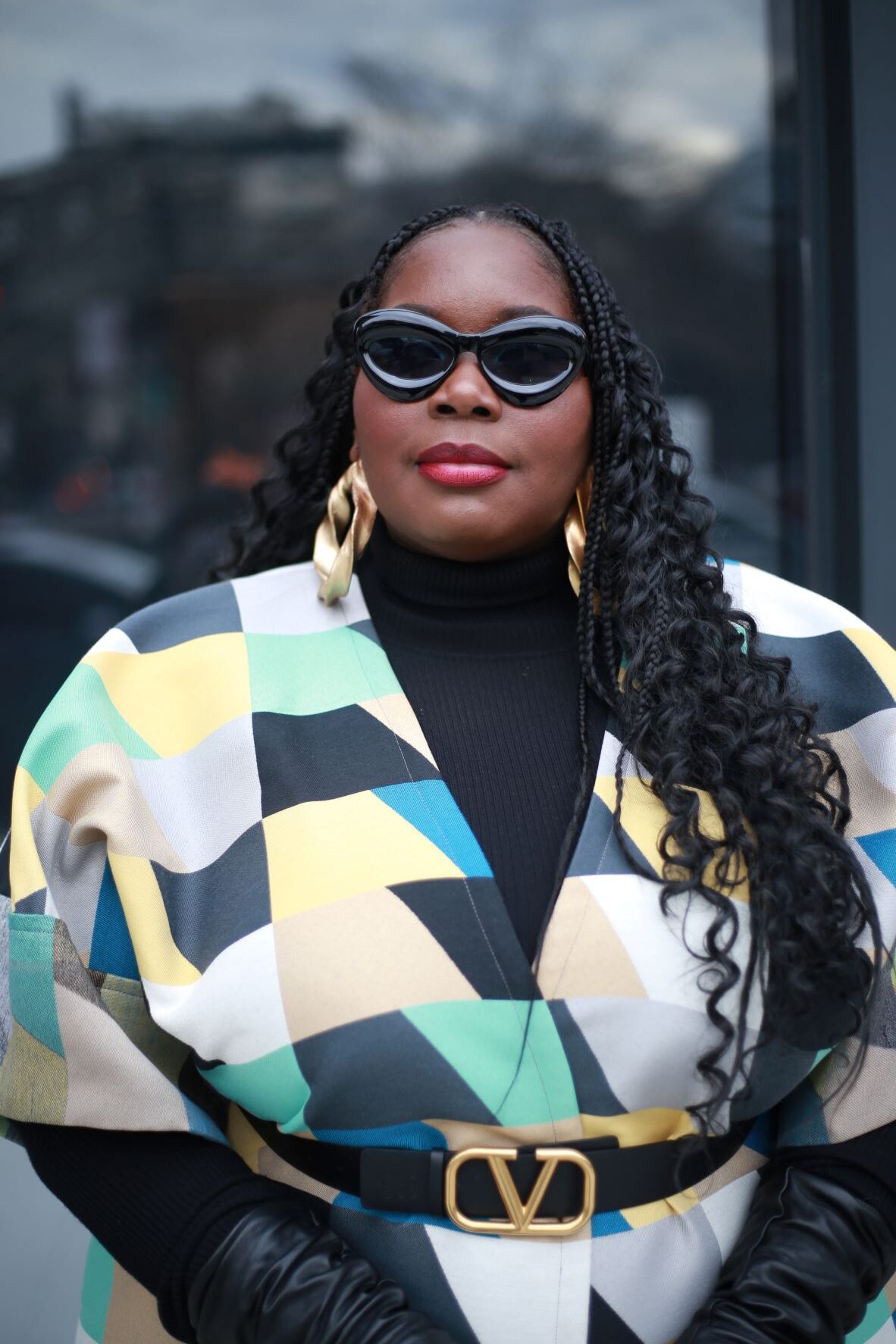 My New York Fashion Week Outfits
NYFW is the time of year to really show up, show off, and show out. And I definitely rose to the occassion. Since the Fall/Winter shows are during Black History month, I wanted to wear a few black designers. Especially black plus size designers.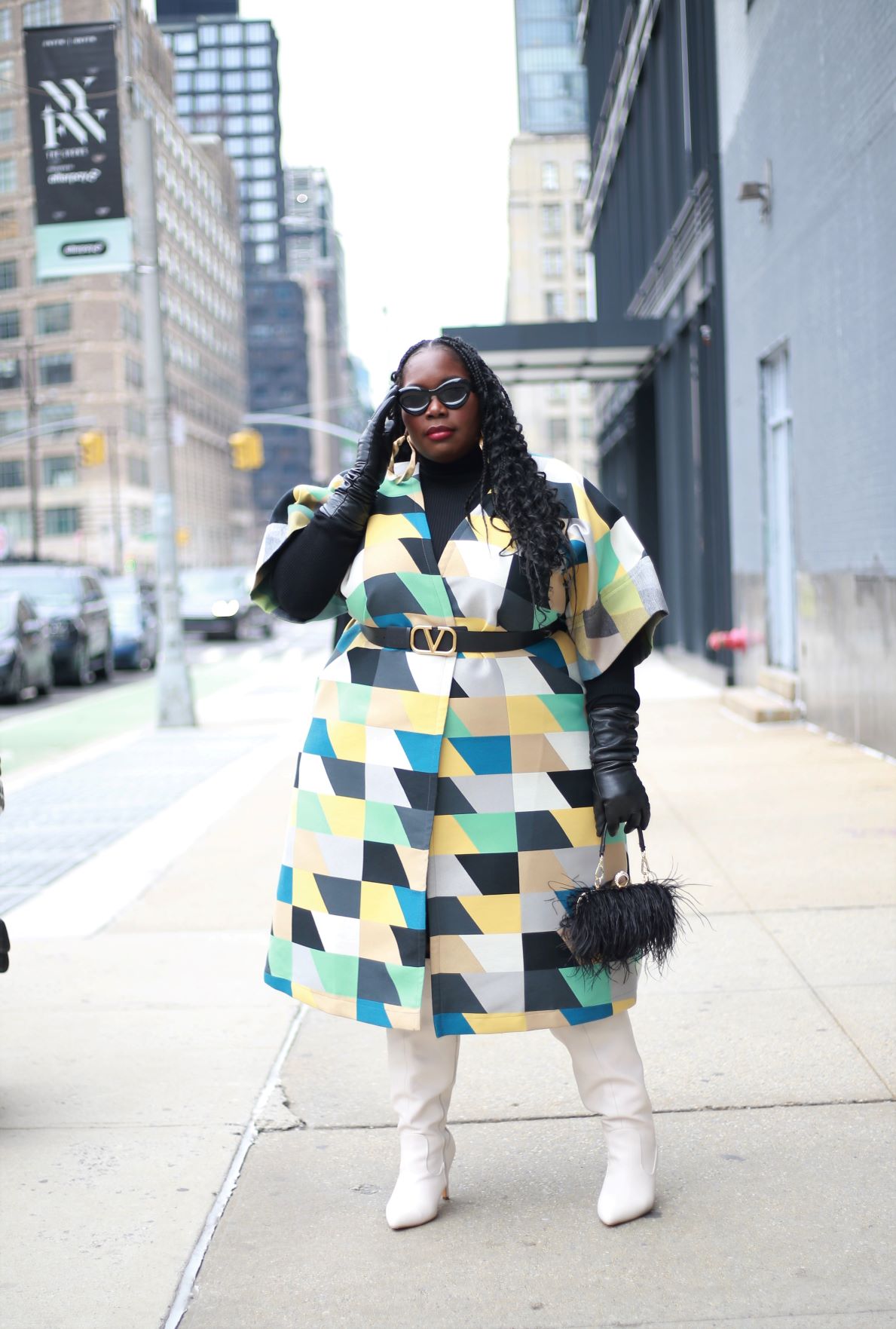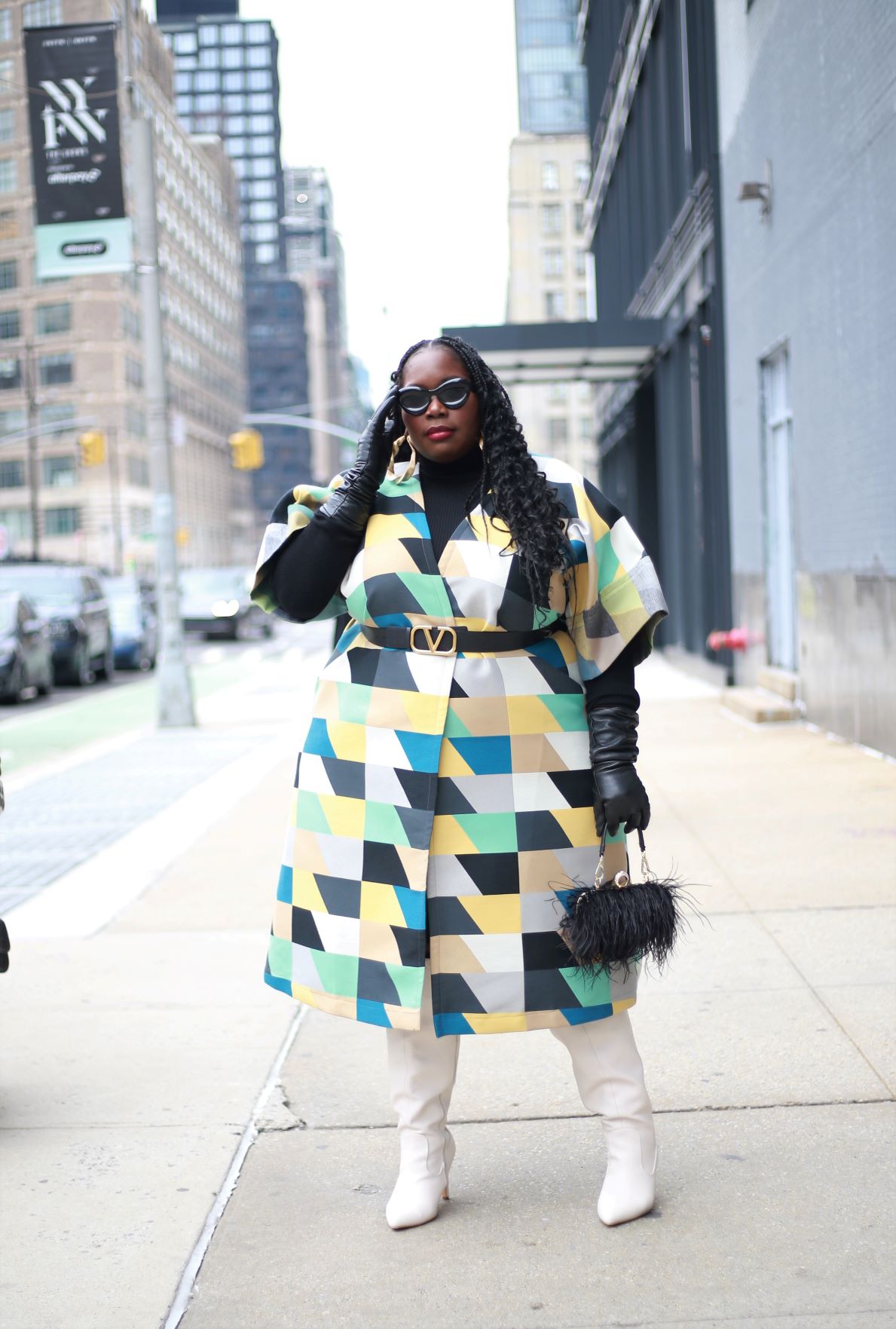 What I Wore Day One Of NYFW
On Day one of NYFW I wore an amazing colorful checkered coat from Jibri. She is one of my favorite designers. Her pieces are unique and will definitely have you stand out. This was my second time wearing this piece. I layered a black turtleneck dress under it. And then I accessorized the heck out of the jacket.
To bring out the white in the coat I zipped up a pair of white boots from Fashion To Figure. Then to add a bit of glam and extra sauce, I slipped on a pair of elbow length leather gloves. As for a bag I carried a feathered top handle clutch. And for sunglasses I had to rock the bubble cat eye frames that are Loewe inspired.
The gold oversized hoop earrings are from a black jewelry designer. She's on Etsy and her brand is "Its All Culture." When it comes to unique statement jewelry, she is a go to spot for me.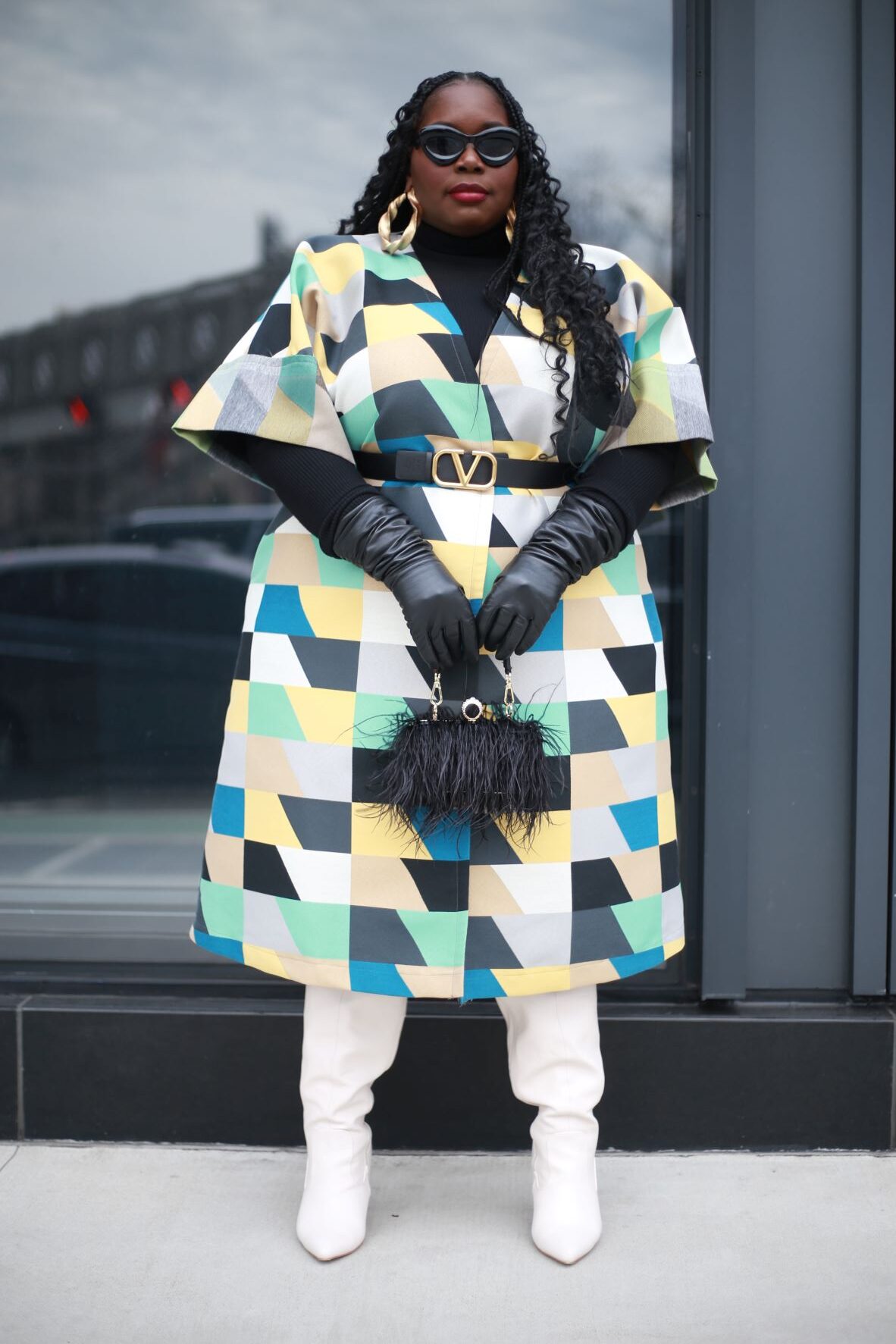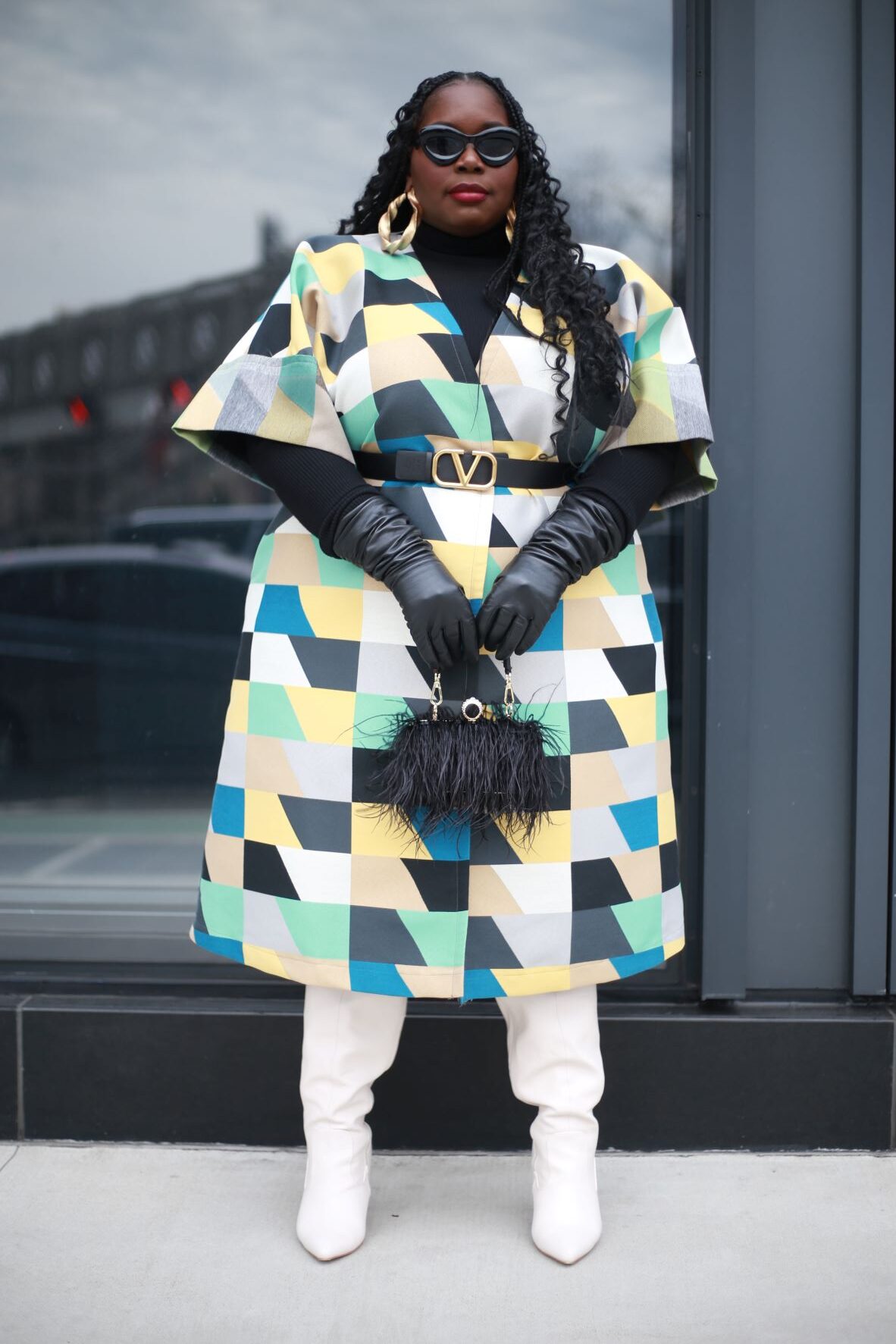 To finish off the look, I cinched the coat in with my Valentino reversible belt. This plus size fashion week outfit was a showstopper. It was featured in a few mainstream fashion sites like The Zoe Report and Elle magazine.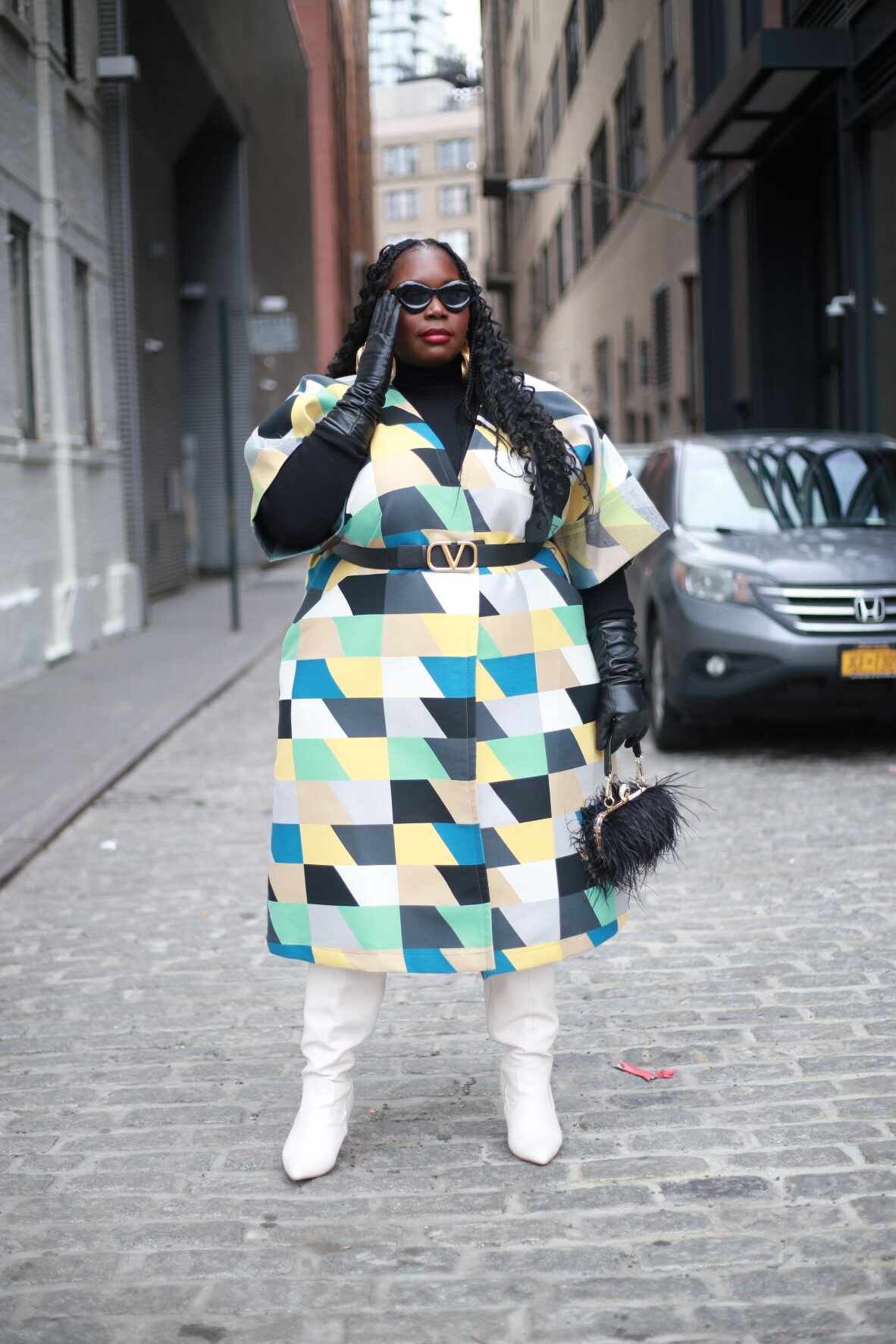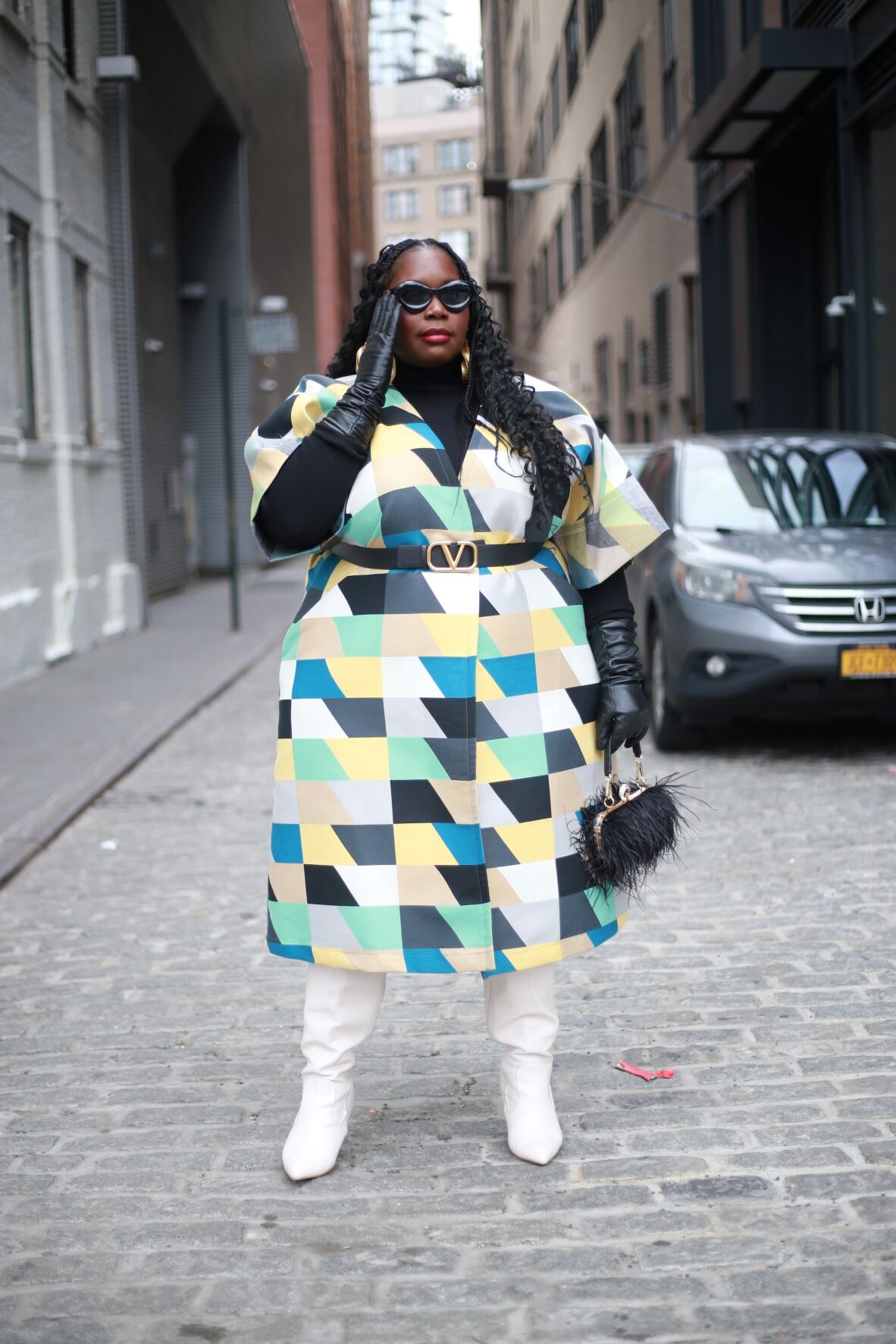 What I Wore Day Two Of NYFW
I wanted to glam it up for day two of New York Fashion Week. When it comes to glam, my first thought was this fantastic pink faux fur coat that I got last year. I never wore it and it was just waiting to be shown off. To ramp up the glam, sequins seemed to be the next best choice. So, a look was created with these two statment pieces.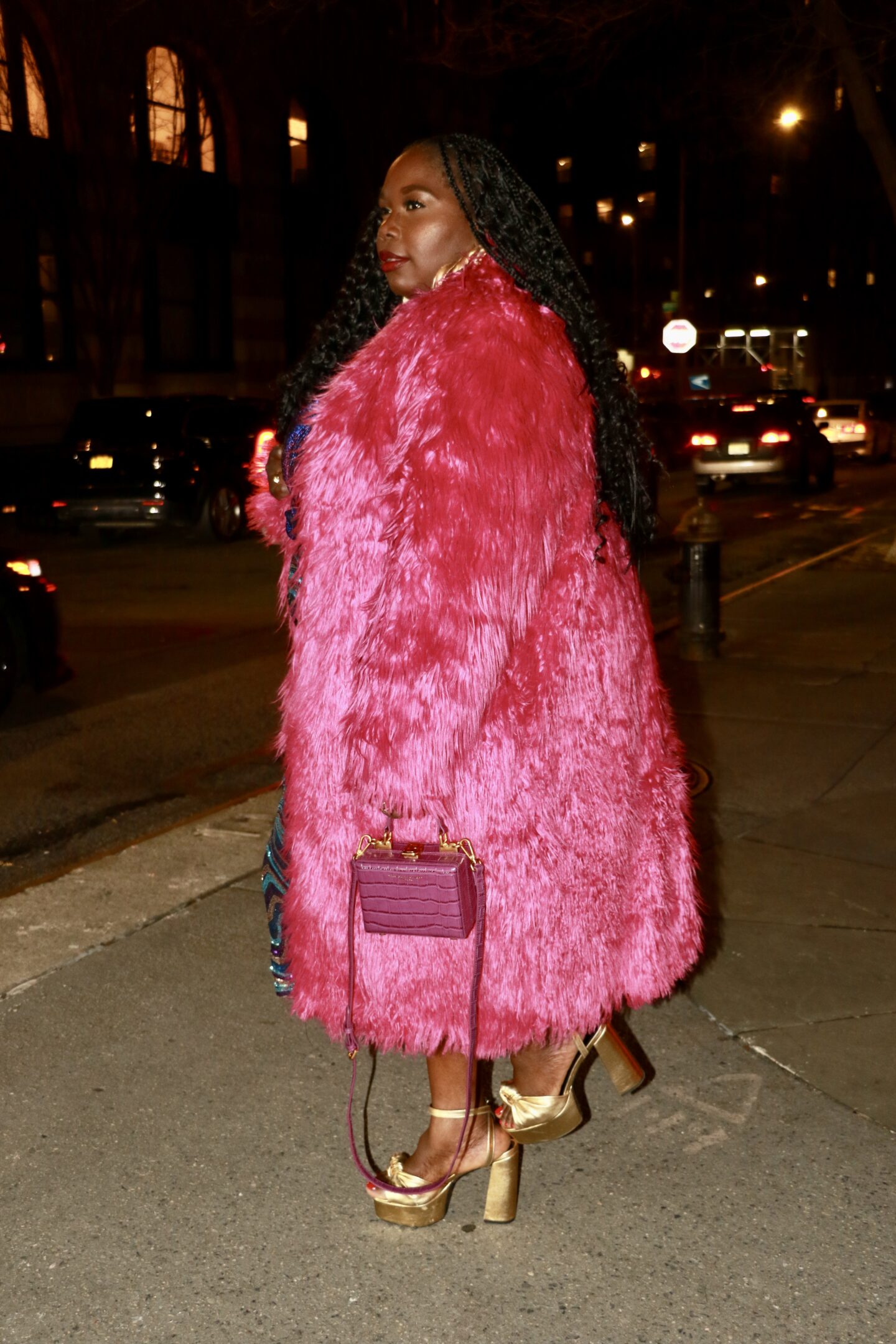 Majority of my shows were at night so I knew the sequins would pop at night with the bright street lights. Also, for day two I wanted to make sure I represented plus size brands. This outfit happened to be a full look from Eloquii. The coat, sequin skirt, and top were all from the popular plus size brand.
As for accessories I went with a black designer again. This purple faux croc trunk is from Brandon Blackwood. And my shoes were from ASOS. I topped everything off with a pair of cat eye sunglasses from Amazon.
While its fun to attend fashion week, I am glad its over. If you want to checkout more plus size new york fashion week outfits, check them out HERE.